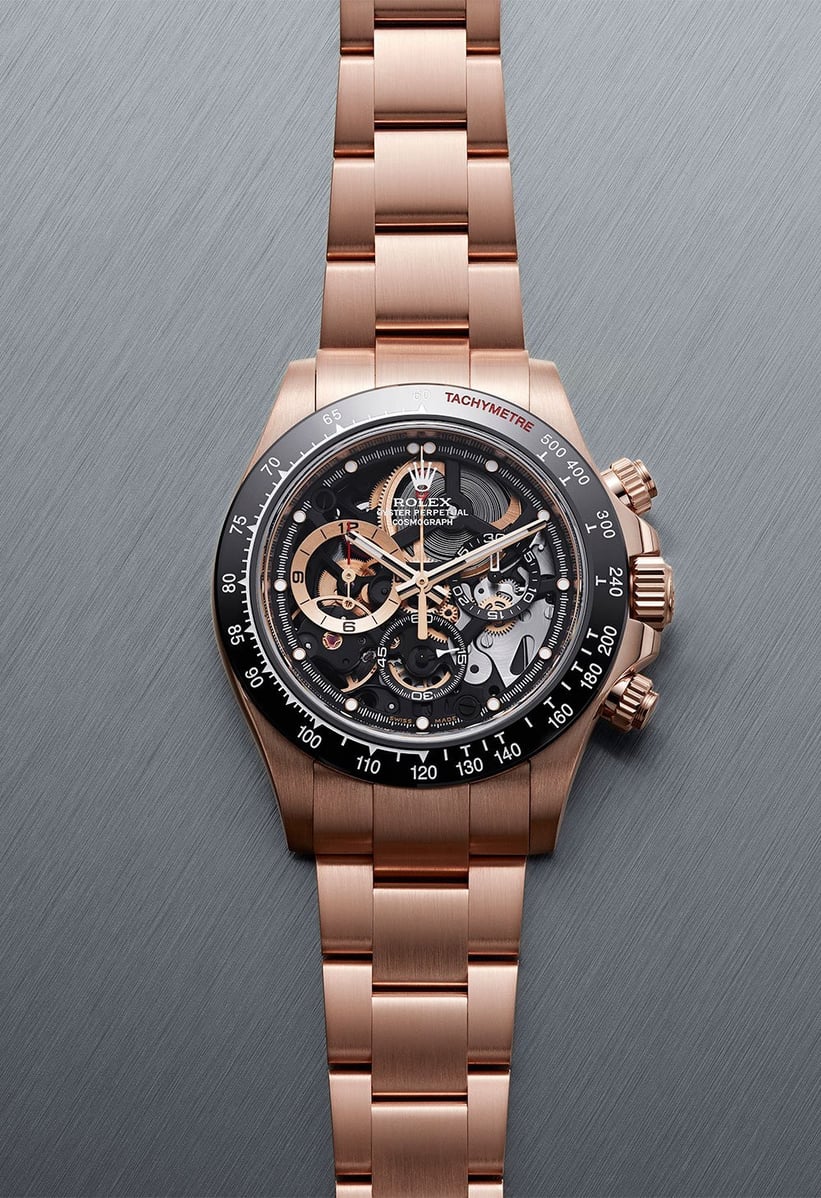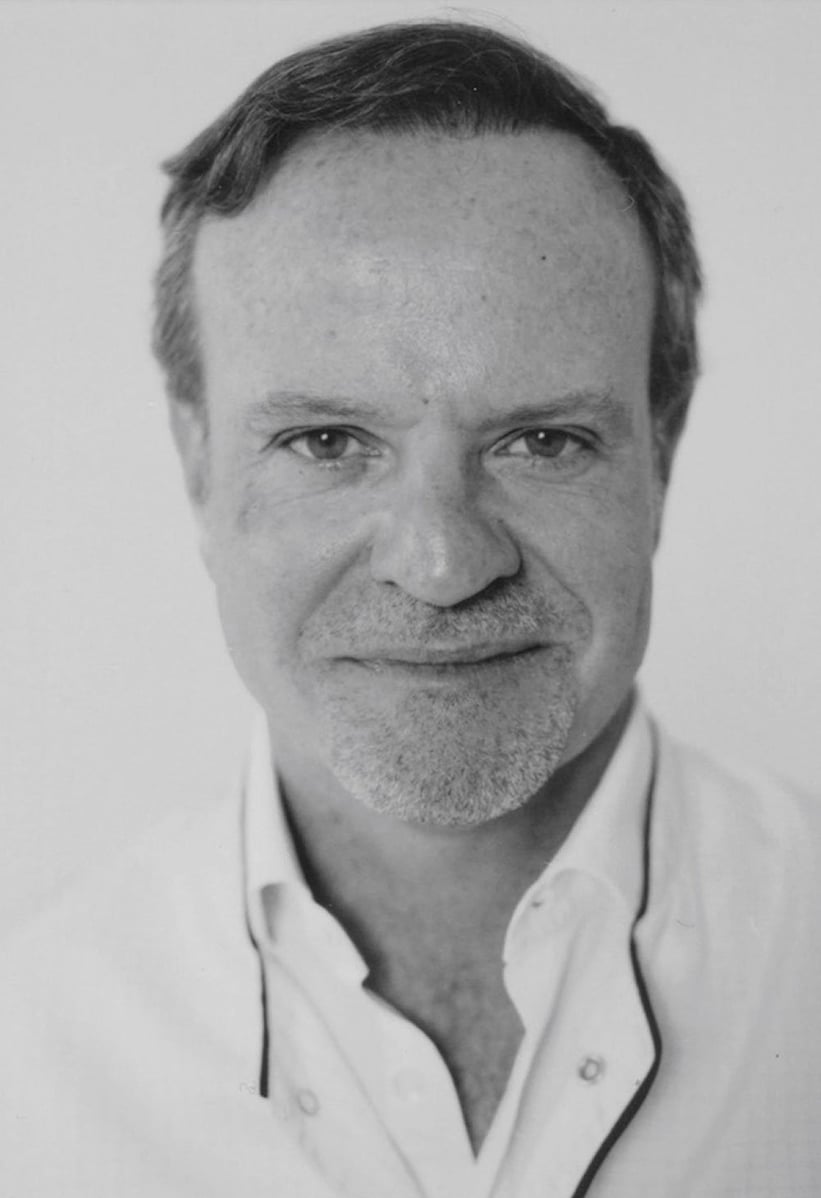 Can a watch icon like the Rolex Cosmograph Daytona be made even better? We asked ourselves this question when Swiss watch customization workshop Artisans de Geneve told us about their plans to modify the Rolex Daytona of Formula One driver Juan Pablo Montoya. The result, a highly complex skeleton version of the classic chronograph, exceeded all our expectations. A few weeks ago, we were surprised once again by Artisans de Genève as it announced a new marvel: Inspired by the watch of his former race track rival, Formula One driver Rubens Barrichello, together with the Geneva-based watch specialists, had imagined his own straight-edged, angular interpretation of the famous Rolex calibre 4130. "I've always had a weakness for Daytonas," Rubens openly admits. "My new timepiece is as unique as my Formula One cars were. Everything is individual — the work, the form, the mechanics. I love this watch!"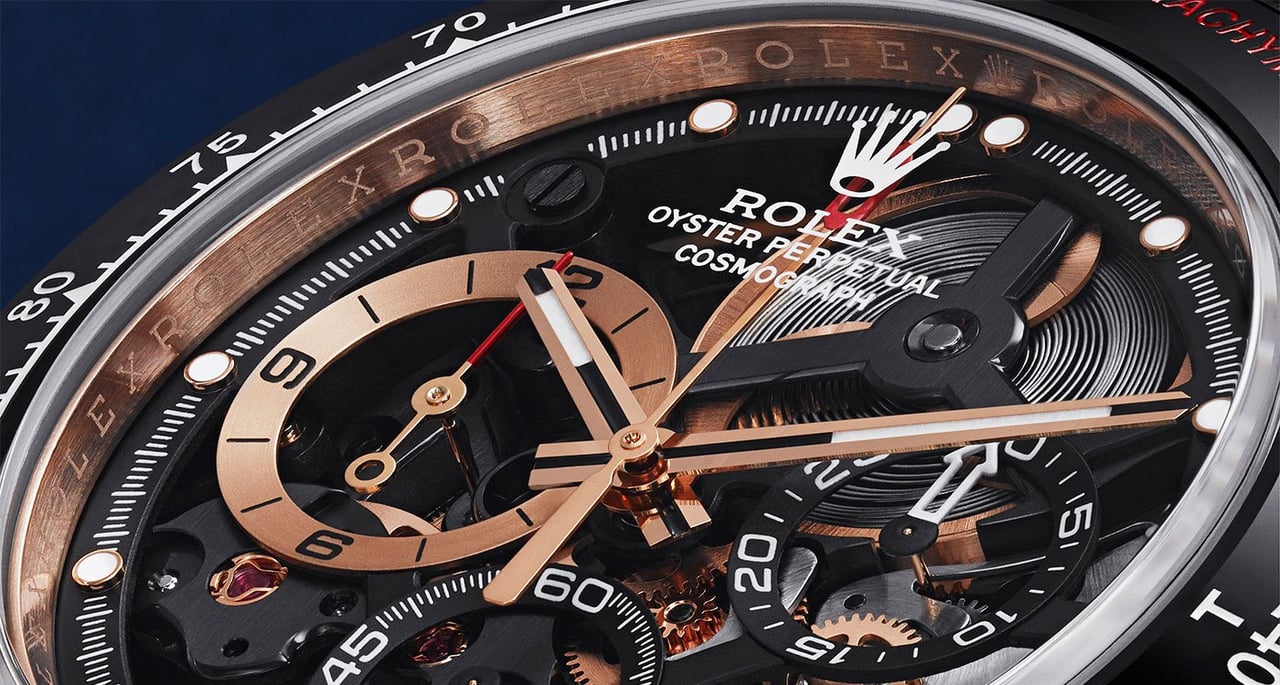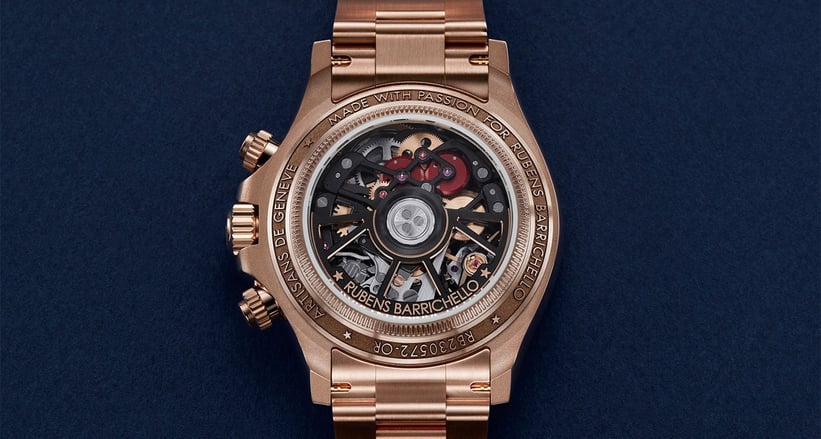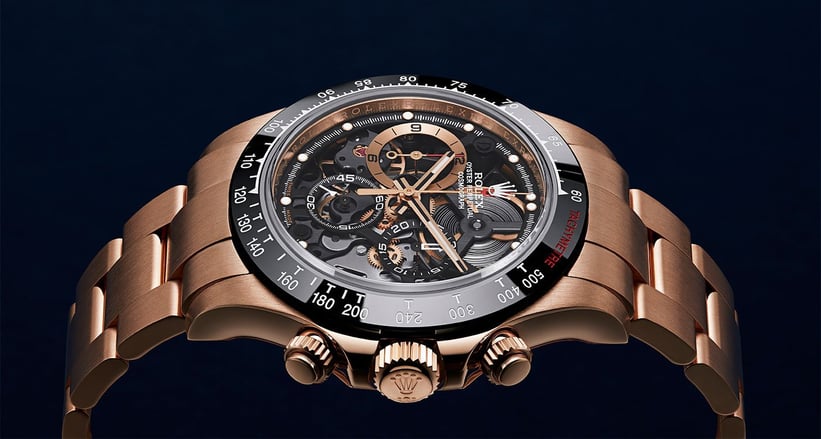 The movement of La Barrichello was meticulously disassembled, "skeletonized" and then reassembled by hand, piece by piece. The skeleton construction allows for a glimpse into the precision mechanics of the work, whilst the monochrome colour scheme and small red details are reminiscent of the wheels of Barrichello's racing car. Also noteworthy are the hand-painted ceramic tachymeter inscription, an open-worked rotor made of 21-karat gold and coated with diamond-like carbon (DLC), and a rose gold balance bridge that alone required seven hours to hand-finish. The young yet highly talented watchmaker Julien Tixier from the Vallée de Joux was involved in the construction, and we can't wait to hear more about it.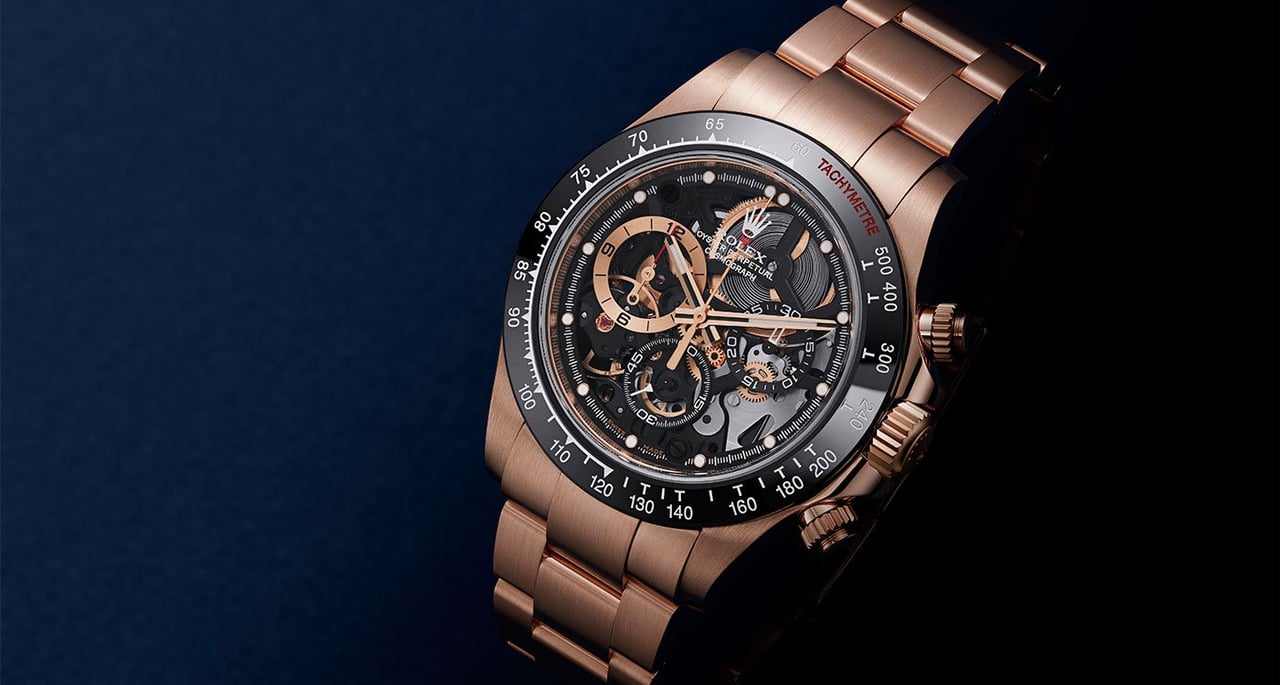 The latest version of La Barrichello is finished in rose gold and black — and we have to admit that this golden Rolex Daytona is worthy of the 11-time Grand Prix winner!