"I have always had a thing for the Daytona," remarks Rubens Barrichello, the Brazilian veteran of 322 Formula 1 Grands Prix and one of the most likeable personalities in the paddock. That's probably why when he saw the bespoke Cosmograph Daytona the Swiss watch customisation boutique Artisans de Genève created for his old Formula 1 friend and rival Juan Pablo Montoya, he wanted a piece of the action.
Barrichello approached Artisans de Genève with a clear brief: to reimagine the classic timepiece, more specifically Rolex's calibre 4130 self-winding movement, in a manner that reflected his passion for racing and was as unique as each of the myriad Formula 1 cars he piloted in his 18-year spell in the top flight.
For Rubens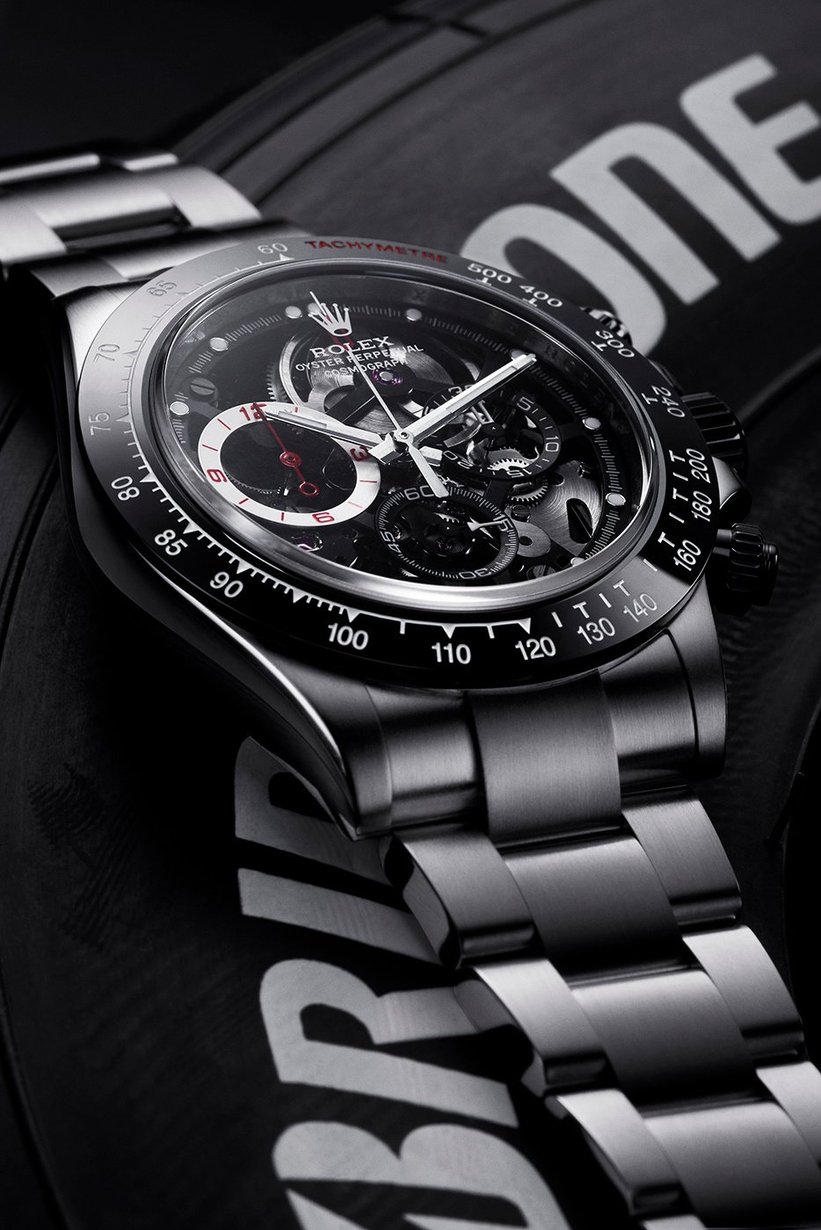 As such, and much like La Montoya, a skeleton dial was chosen to provide an unobstructed view of the movement and provide a distinctly mechanical feel that translates directly to the world of motorsport. The movement itself was painstakingly disassembled, skeletonised, and bevelled by Artisans de Genève's talented watchmakers, piece by individual piece and entirely by hand. And the result is exquisite – sharp and edgy and dominated by abrupt straight lines that implore you to peer closer and closer still.
The monochrome colour scheme is simple and stealthy, interrupted only by flashes of scarlet on the bezel, hands, and left-hand sub-dial that recall his time at the Scuderia Ferrari in the early 2000s. Other special features include the hand-painted ceramic tachymeter bezel, a bespoke open-worked rotor crafted from 22-carat gold and coated in black DLC, and a steel balance bridge that took over seven hours alone to hand-finish.
Reinterpreting a timeless timepiece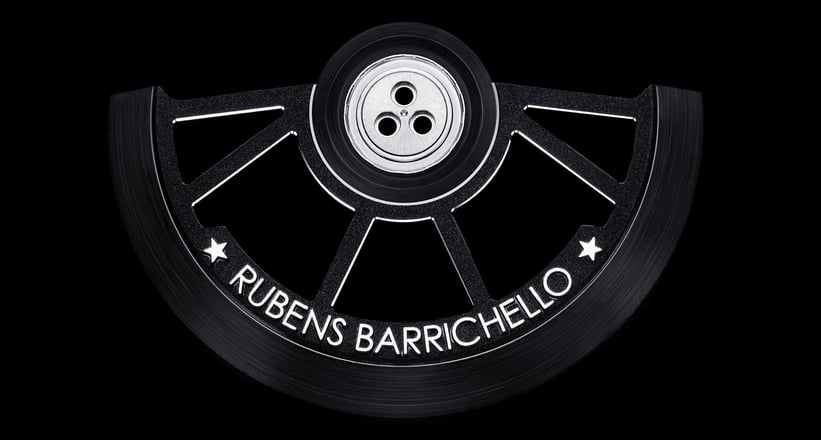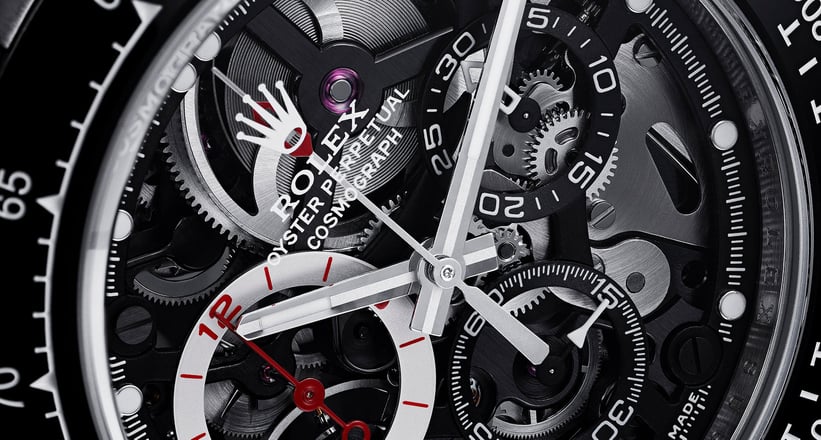 We were initially somewhat apprehensive about a timepiece as timeless as the Rolex Daytona with such a radically different aesthetic, but La Montoya quickly dispelled our fears. By retaining the fundamental case shape and size and the iconic Rolex bracelet, Artisans de Genève has retained the core spirit of the Daytona but given it a party trick that lends La Barrichello a thoroughly modern feel.
Both Artisans de Genève and Rubens Barrichello are so pleased with the watch that La Barrichello will be made available (on request) to automotive and horological enthusiasts around the world.
Photos: Artisans de Genève