Tropical times with this custom Rolex Daytona from Artisans de Geneve
A modern-day homage to Rolex's reference 6240, the dial of which famously took on a now-sought after 'tropical' patina over time, this new bespoke Daytona by the Swiss watch customisation boutique Artisans de Geneve has gone through its own unique ageing process – in the Bahamas…
50 shades of amber?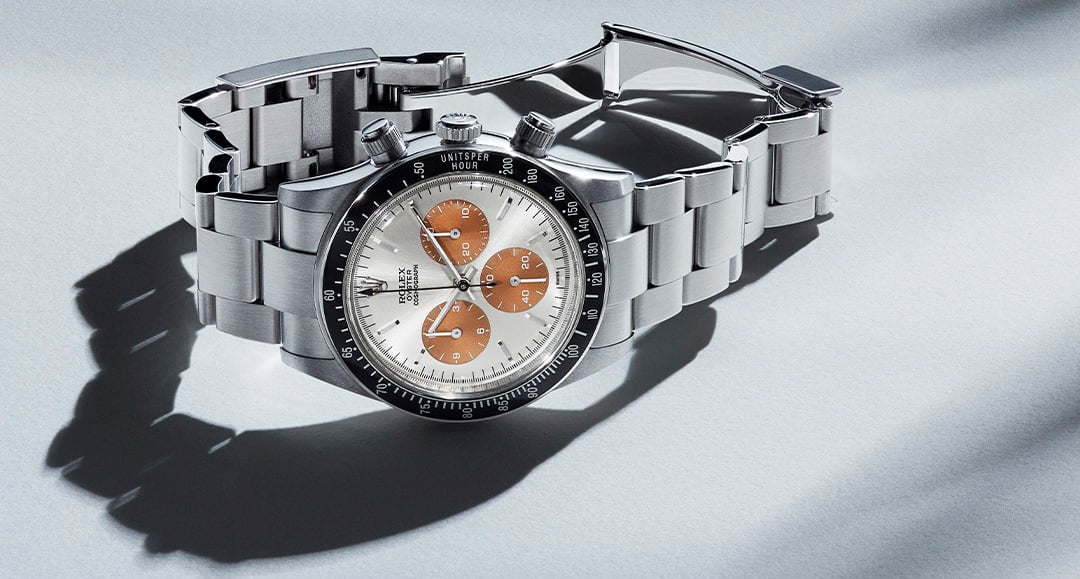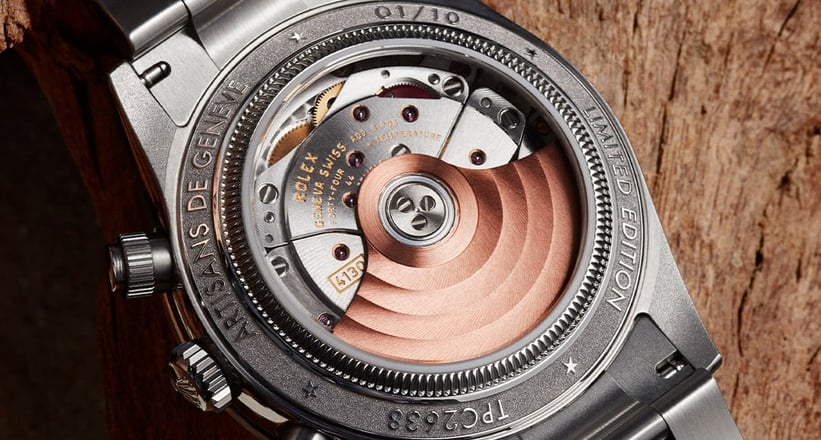 That's right, the dials of each of the 15 'Tribute to 6240 Tropical' custom Rolex Daytona chronographs Artisans de Geneve will build will spend between five and seven weeks 'maturing' in the tropical climate of the Bahamas, the result of which should be a uniform and beguiling dark or light amber patina across all three sub-dials. And if that wasn't enough, the vintage-inspired piece features a handcrafted Bakelite bezel, diamond polished hands, and an exhibition case back displaying Artisans' de Geneve's signature 22-karat gold movement rotor. Tempted? Only 15 will be built upon request, though sadly the price does not include a trip to the Bahamas to soak up the sunshine your new dial will.
Photos: Artisans de Geneve
You can find more information about the Artisans de Geneva 'Tribute to 6240 Tropical' by clicking here.