Artisans de Genève has skeletonised a Submariner for Andrea Pirlo
Masterful, technical and elegant – they're three adjectives that perfectly describe both the Italian football legend Andrea Pirlo's skills on the pitch and the skeletonised Rolex Submariner that Artisans de Genève has customised especially for him…
Among the greatest footballers of his generation, Andrea Pirlo's professional career spanned 22 years, from 1995–2017, and was crowned by his World Cup victory in 2006. A lesser-known fact about him, however, is his longstanding love of watchmaking. "I started collecting watches very early on," he explains, "and through time and different timepieces, I've learned to value and recognise the knowhow and craftsmanship that stand behind a watch."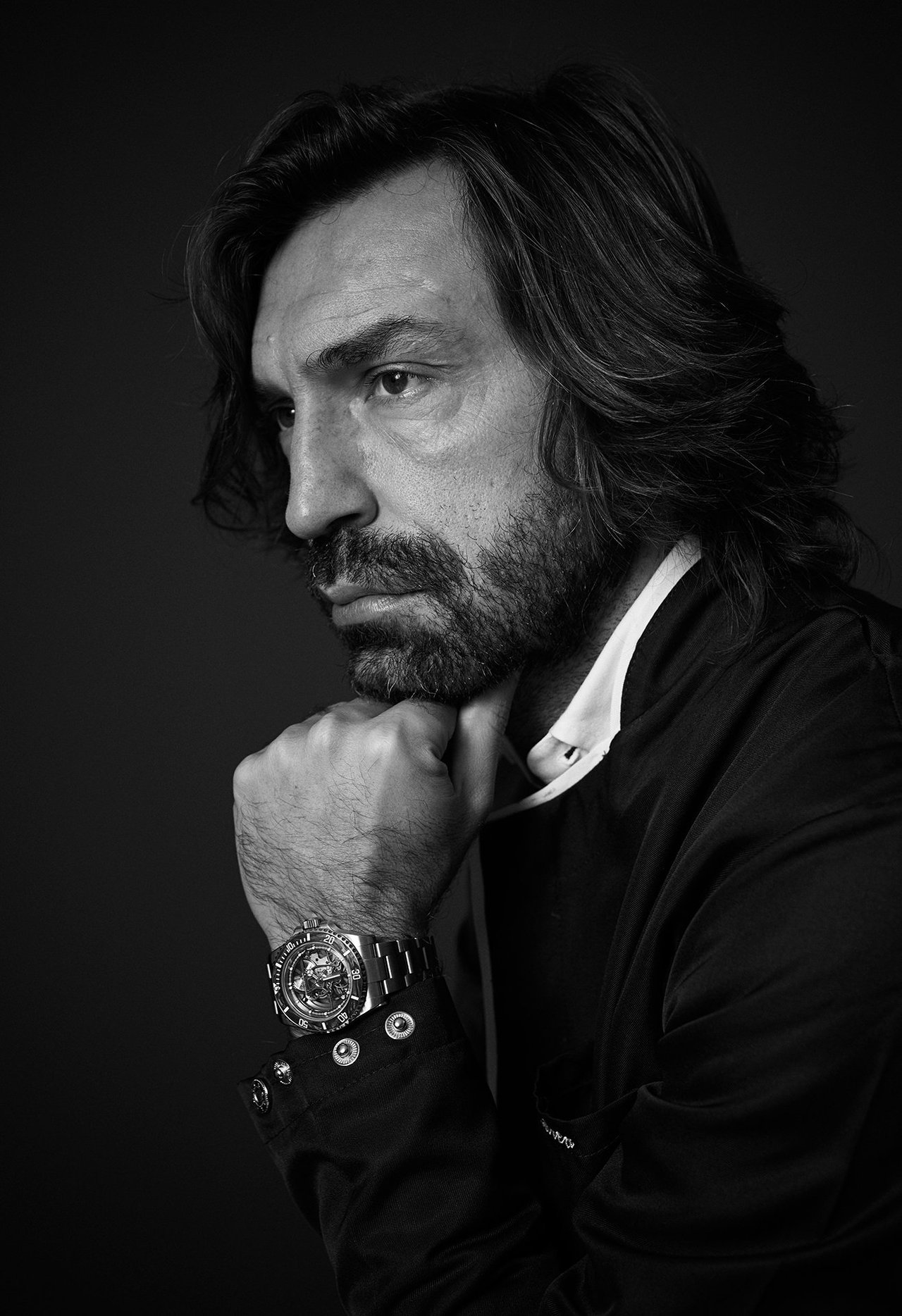 When Pirlo decided he wanted to personalise a timepiece to resonate with his personal horological taste and reflected his outstanding football career, he headed directly to Artisans de Genève, the Swiss watch customisation workshop that's modified Rolexes for the likes of Spike Lee, Rubens Barrichello and Juan Pablo Montoya, all legends in their respective fields.
A plan was quickly hatched to personalise Pirlo's own Rolex Submariner, but unlike any other that had come before. Over the following two years, 37 skilled artisan watchmakers worked painstakingly to skeletonise the Submariner's legendary 3130 movement and created this: the Andrea Pirlo Project.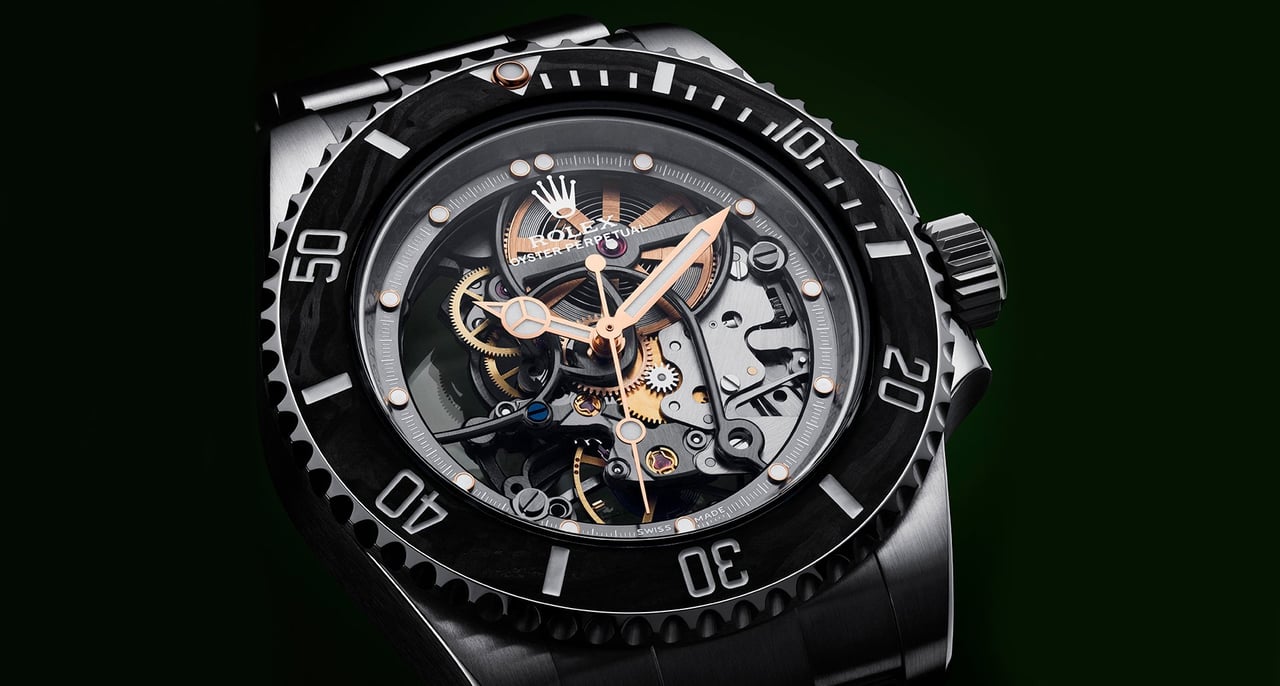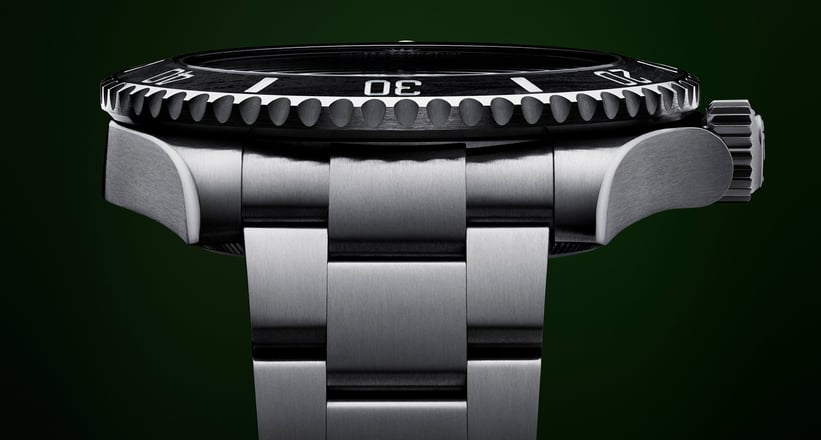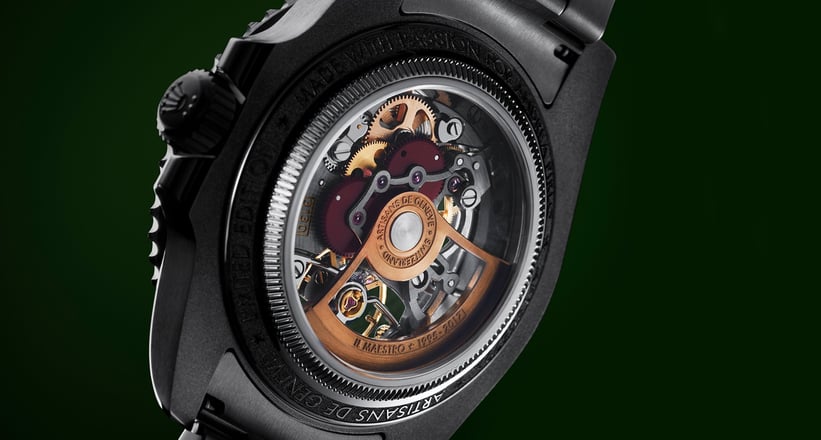 An extraordinary feat of minute artisanal craftsmanship, each of the movement's individual components was dismounted, cut and bevelled by hand. Combined with an openwork dial with rose-gold indexes, the result is an entirely new perspective on the ubiquitous diver's watch that retains its timeless elegance yet takes on an ultra-modern edge. It's crowned with a hand-crafted rotor engraved with the inscription 'Il Maestro 1995–2017'. The Andrea Pirlo Project follows Artisans de Genève's skeletonised Daytonas in respectfully reinterpreting a timeless and historical timepiece for the present day.
By no means do the intricacies of the Andrea Pirlo Project end with the movement. And while the features on the rest of the watch may look relatively subtle, there's a lot more going on than meets the eye. The bezel, for example, is made from forged carbon-fibre, an innovative material that looks very modern. And the steel case has gone through an incredibly complex and intricate process of hand polishing, brushing and sandblasting and the contrasting finishes are mesmerising to look at – the tiny polished chamfers on the lugs are especially impressive.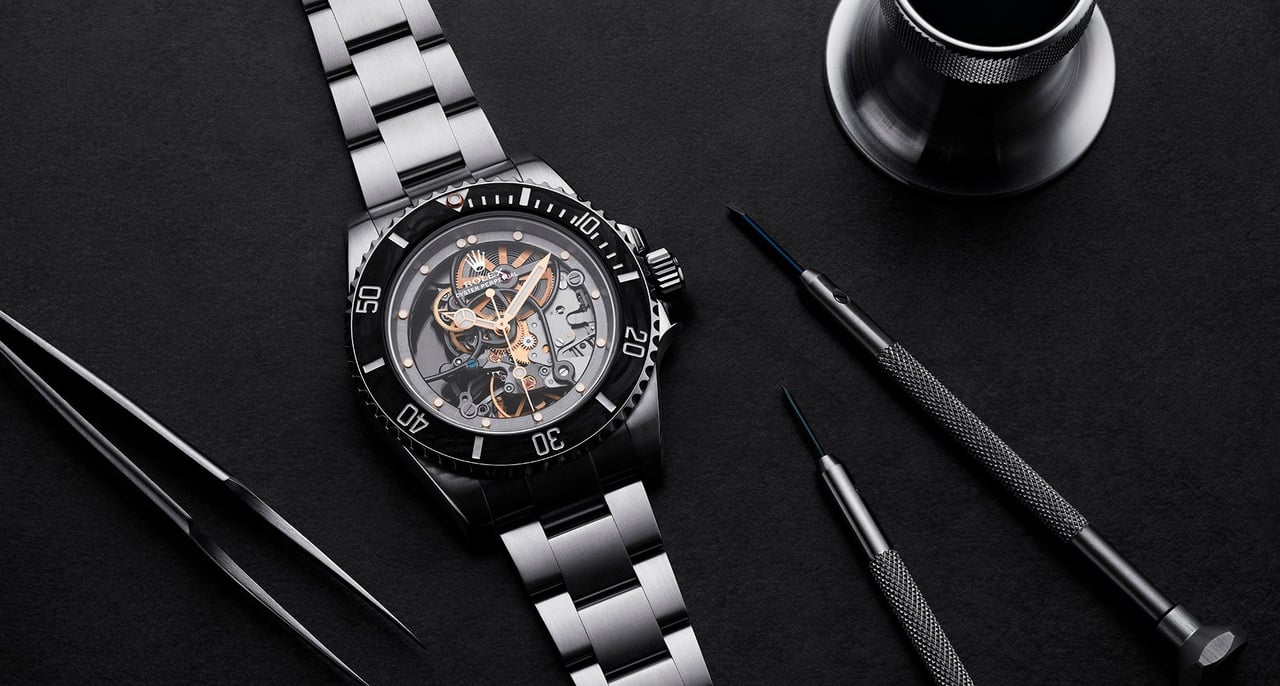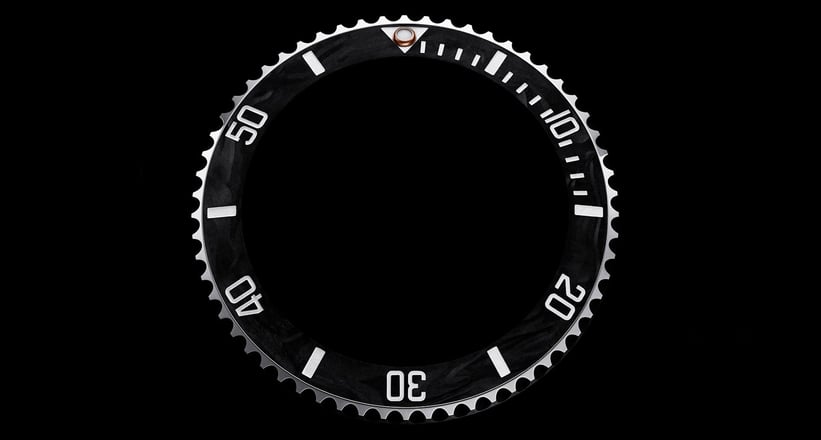 "I really care about the finest details and I've found the same passion in the work of Artisans de Genève," concludes Pirlo. "What I like most about my timepiece is that it's unparalleled and resonates with me and my career. It is a work of art." We couldn't have really said it any better ourselves – an incredible watch to commemorate an extraordinary sporting career.
Photos: Artisans de Genève © 2019
The production of this story was kindly supported by Artisans de Genève. You can find out more information about the Andrea Pirlo Project by clicking here.