Every year at the start of September, we head to Grabünden to witness one of the most epic hillclimb races in Europe, the Arosa ClassicCar. This year, thanks to IWC Switzerland, we were able to enjoy the action up-close and even rode shotgun with their star driver - Laura Kraihamer.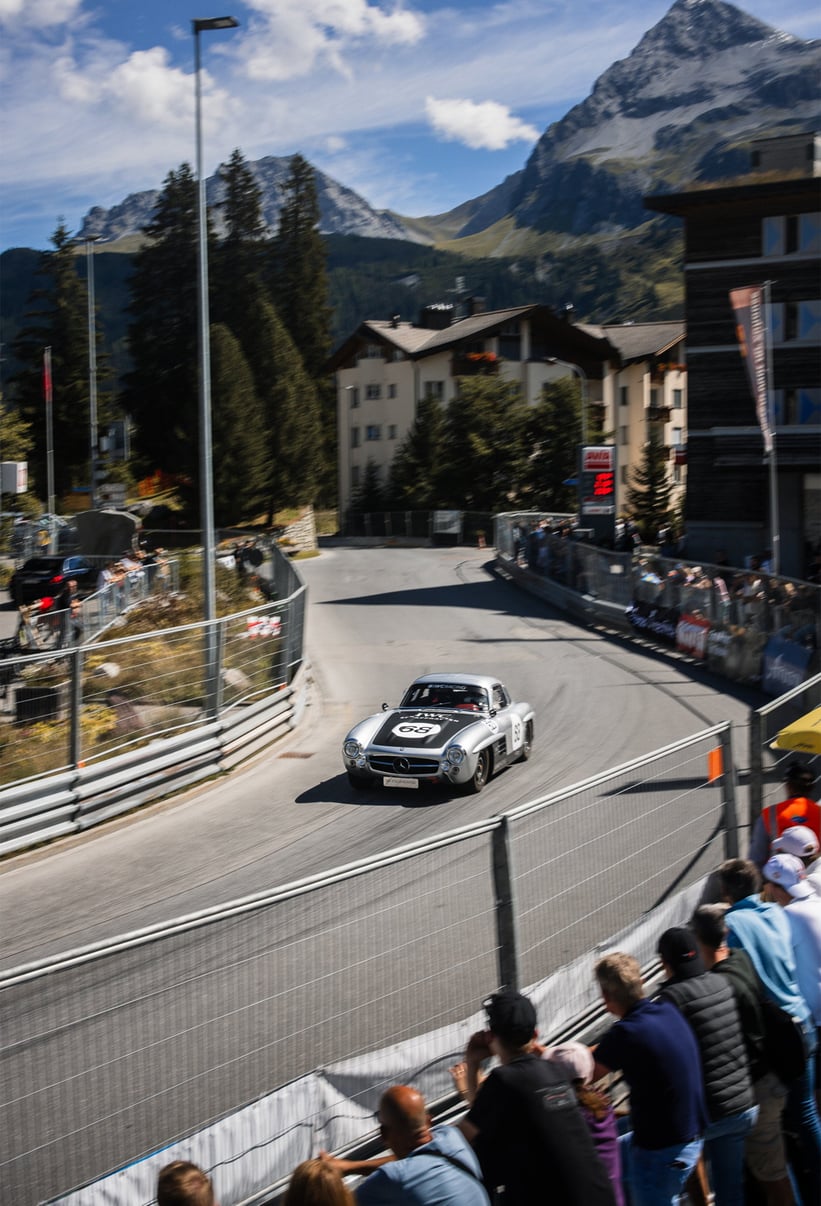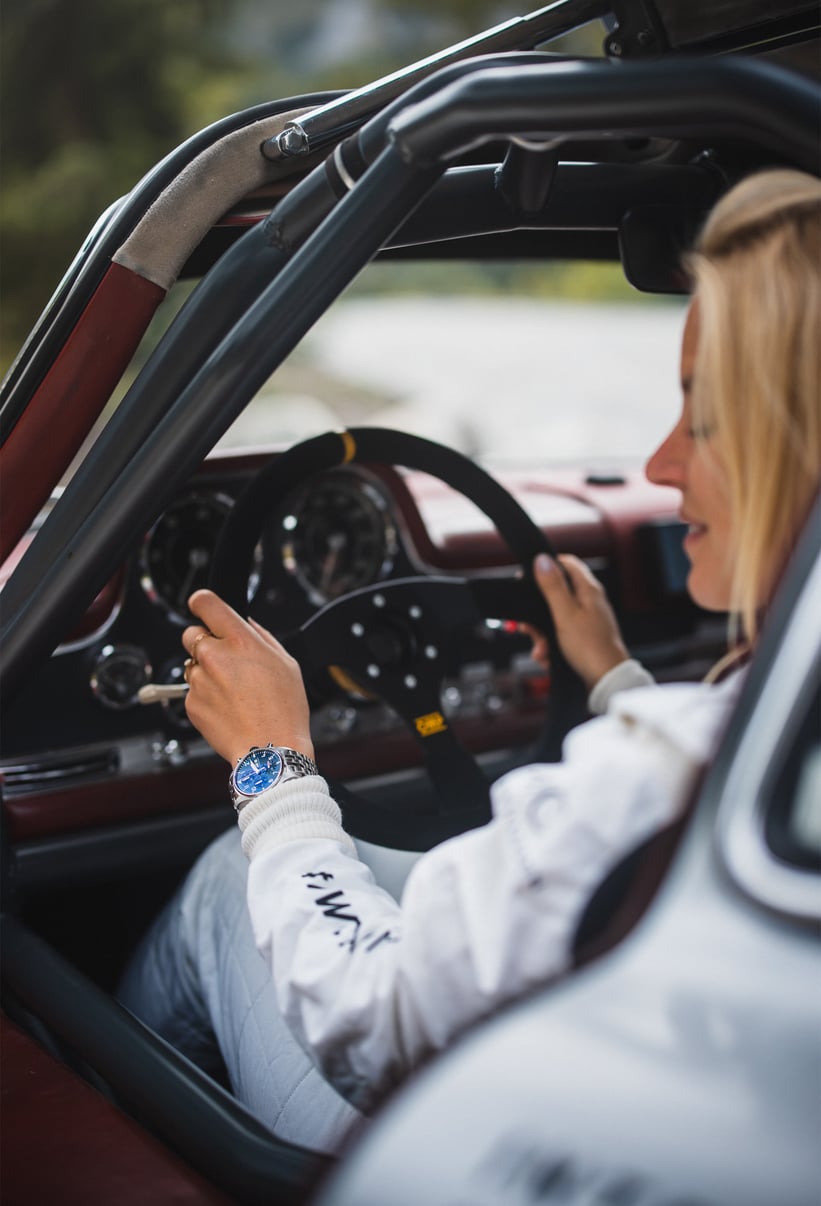 Laura, who has been racing since she was a child, first in karting, then moving to more serious series like the DTM, and who is now a factory driver for KTM and regularly racing the crazy X-Bow GTX in both sprint and endurance categories, has been an IWC ambassador for a while. As the Schaffhausen-based watchmaker is also very much involved in motorsport - for example it sponsors the Mercedes-AMG Petronas F1 Team, but also runs its own Racing Team in historic racing - it was a complete "no brainer" that both Mrs. Kraihamer and two fantastic 300 SL's found themselves in Arosa on one Thursday morning last week.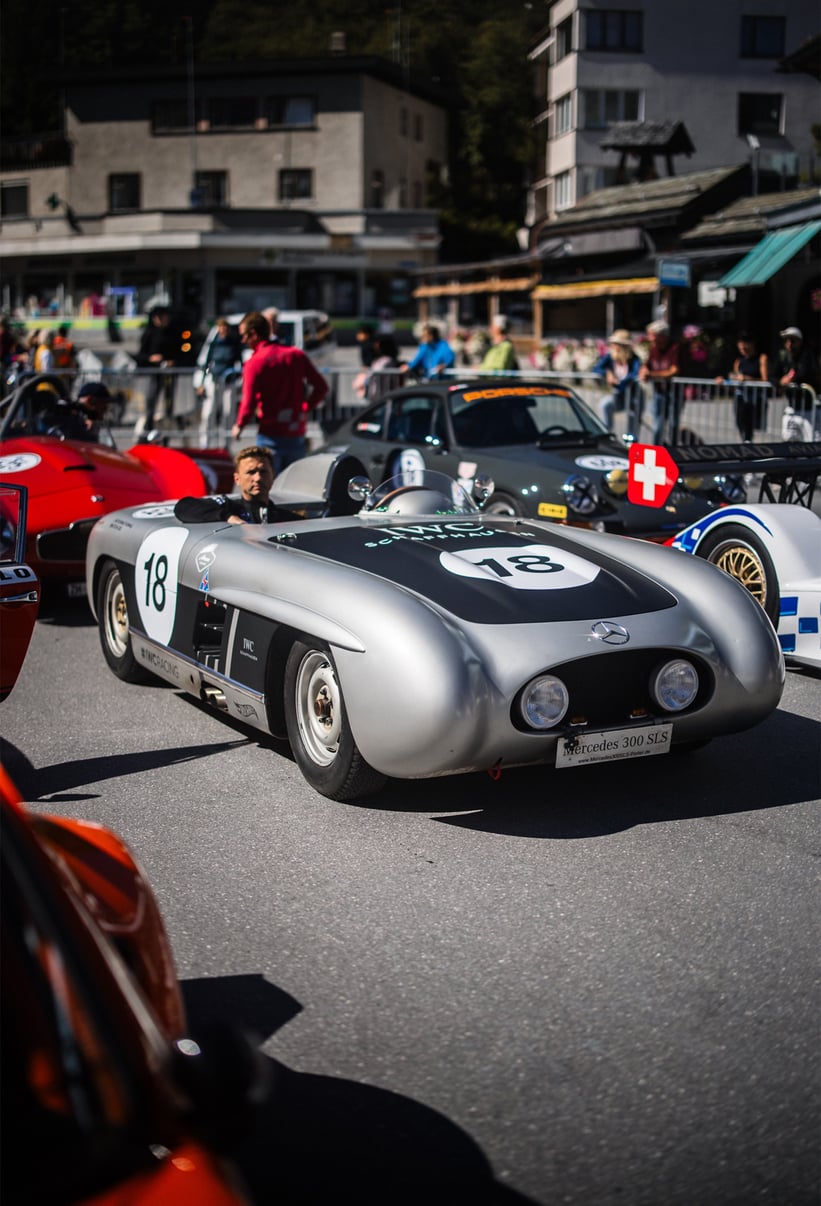 The cars - sporting a matt silver and black IWC Racing livery and both prepared by the boffins at HK engineering - were a 1955 300 SL "Gullwing" piloted by Laura, and a spectacular, supercharged 300 horsepower 1956 300 SLS Porter Special. A one-off car, designed by American racing driver Jack Porter, which we have already seen once in the wild when it was taking spectacular sideways laps around the ice track in St. Moritz during The ICE concours in 2022.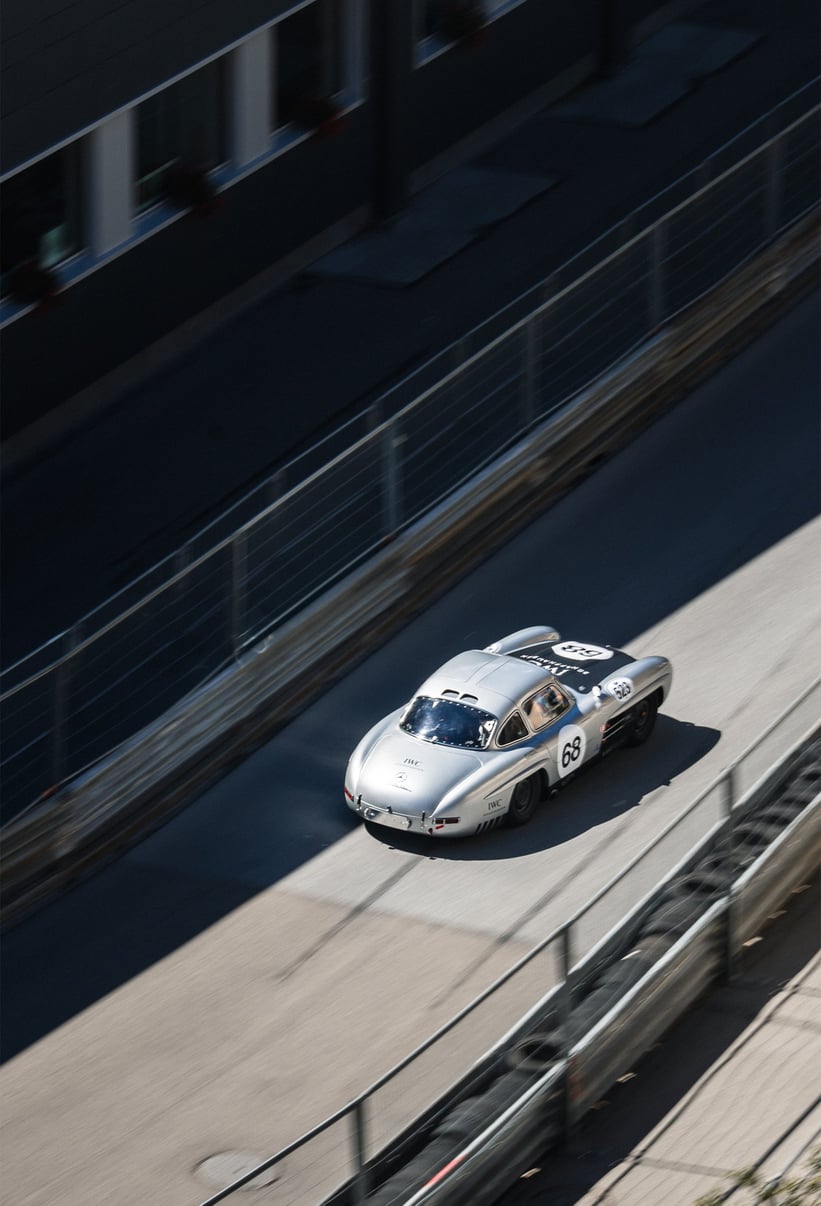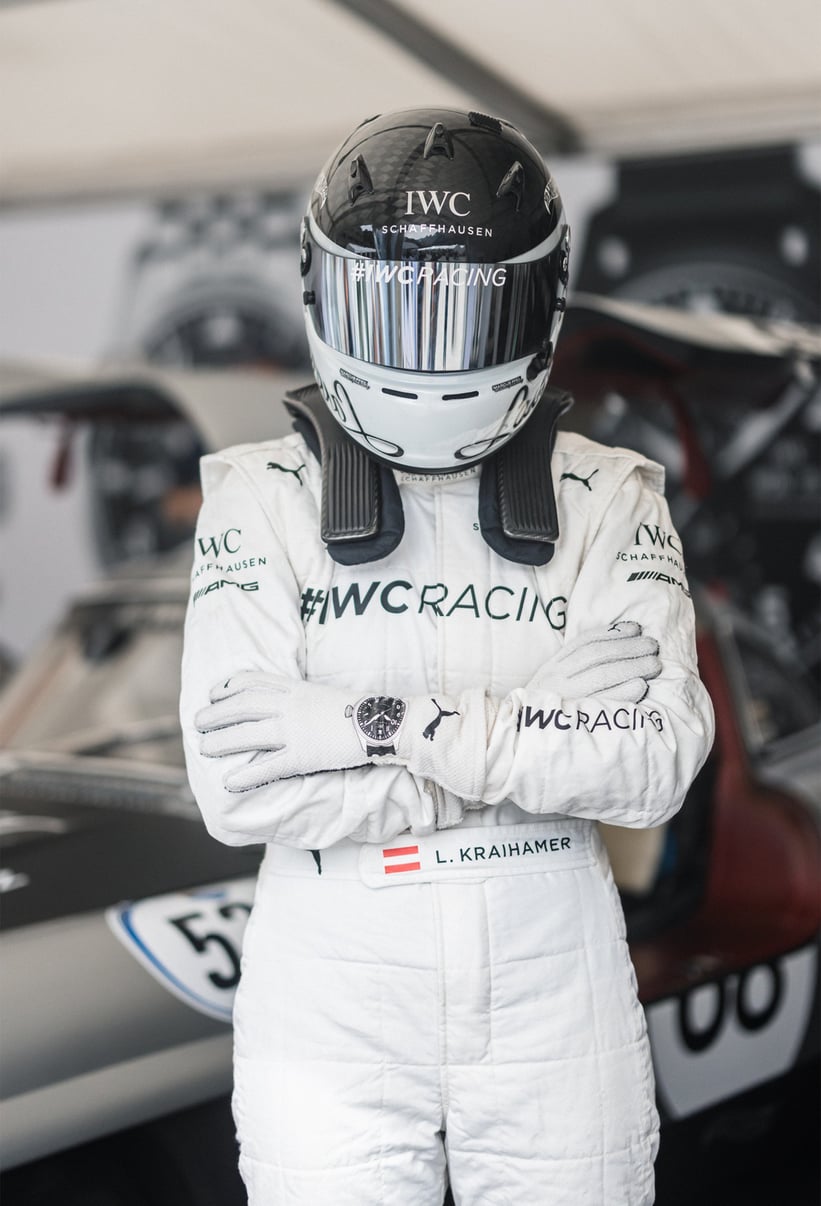 Fast forward to now, and we quickly found that both machines not only looked the part, but also sounded beautiful and could perform up to expectation. On certain practice runs, Laura, who was in Arosa for the first time and has never done a hillclimb race before, was not that far off the fastest cars in her class. These mostly consisted of Porsches as hillclimbs favour a layout in which the engine is positioned over the powered wheels. Skipping ahead to Sunday's overall results and awards ceremony, Laura finished second in her category, thanks to her constantly improving times on each run.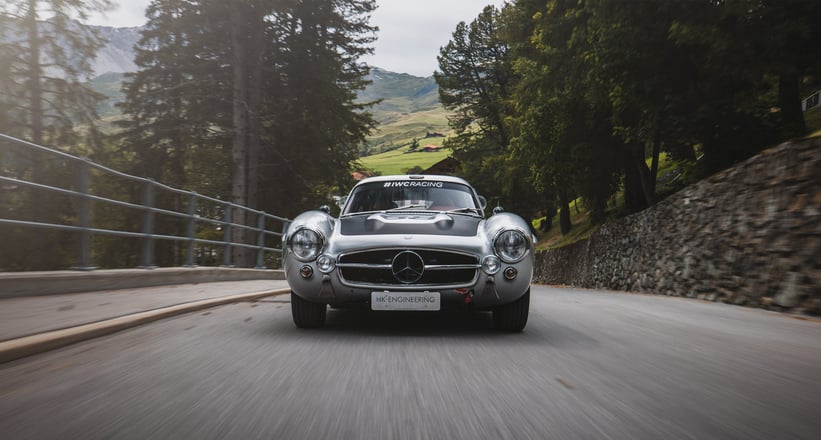 In between the racing, it was great to chat about how the car behaves, and how hard it is to actually drive it. The Gullwing and its famous rear swing axle have a bit of a reputation. Is it a problem for someone who has been racing modern cars all her life? Apparently not, as long as you don't lift-off suddenly mid-corner, which Laura tried to avoid. The 1955 brakes, however, were working extremely hard, and at the end of each run they were completely cooked. Braking can often be more important than acceleration, especially as the course between Langwies and Arosa features a steep downward facing section. One which ends in a sharp right-hander, requiring all the braking power possible.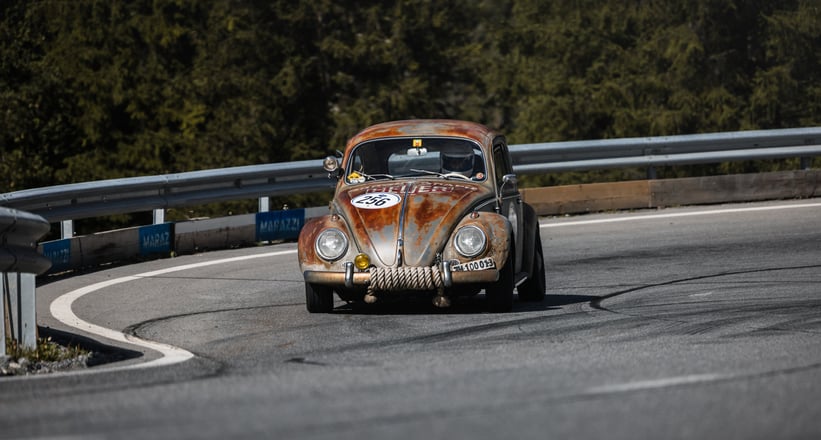 How dangerous that particular corner actually is was demonstrated on Saturday, when an accident stopped the last batch of the day from racing up hill. A silver Carrera RSR got unsettled under bracking, spun and went into the rock wall backwards. The driver came out unscathed, but as the engine essentially disintegrated upon impact, the car lost about 3-4 litres of different fluids, which all spilled on the course and took an age to clean up. So long, in fact, that the sun started to go down. It was a red flag and back to base for all.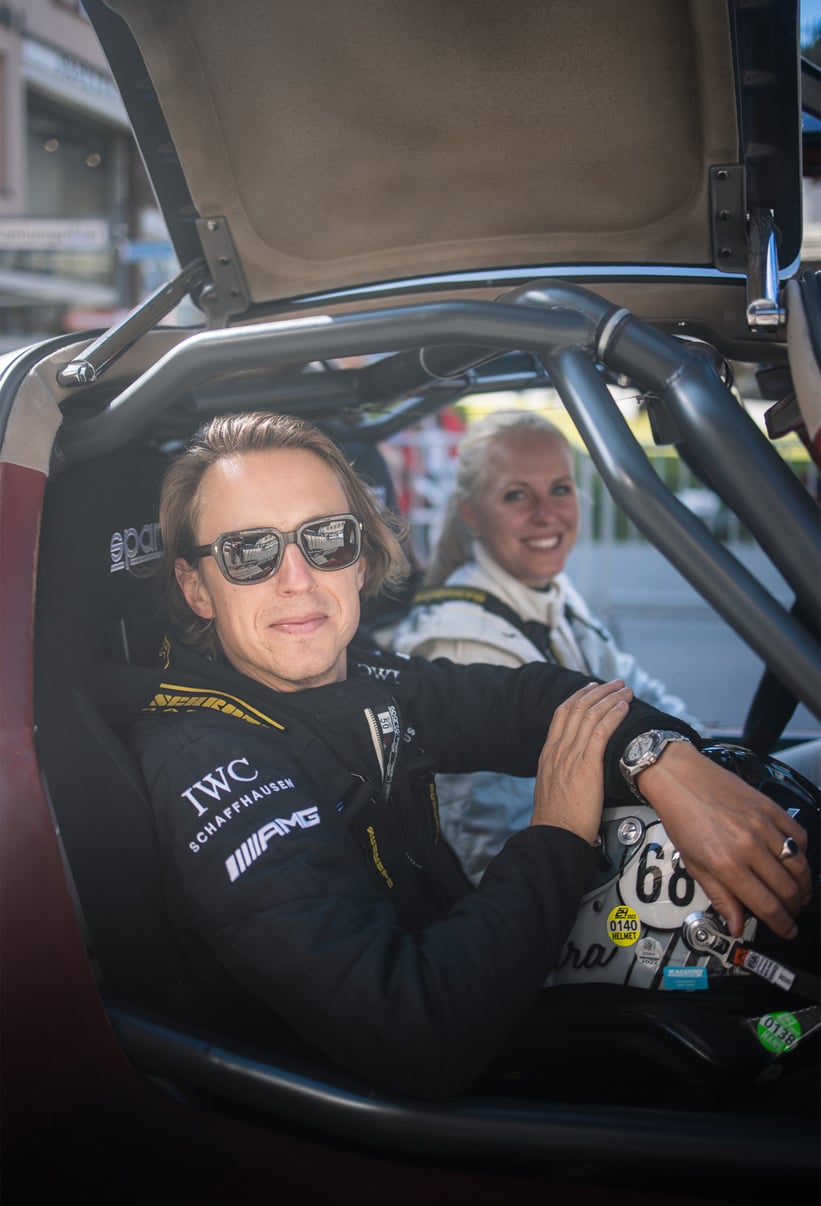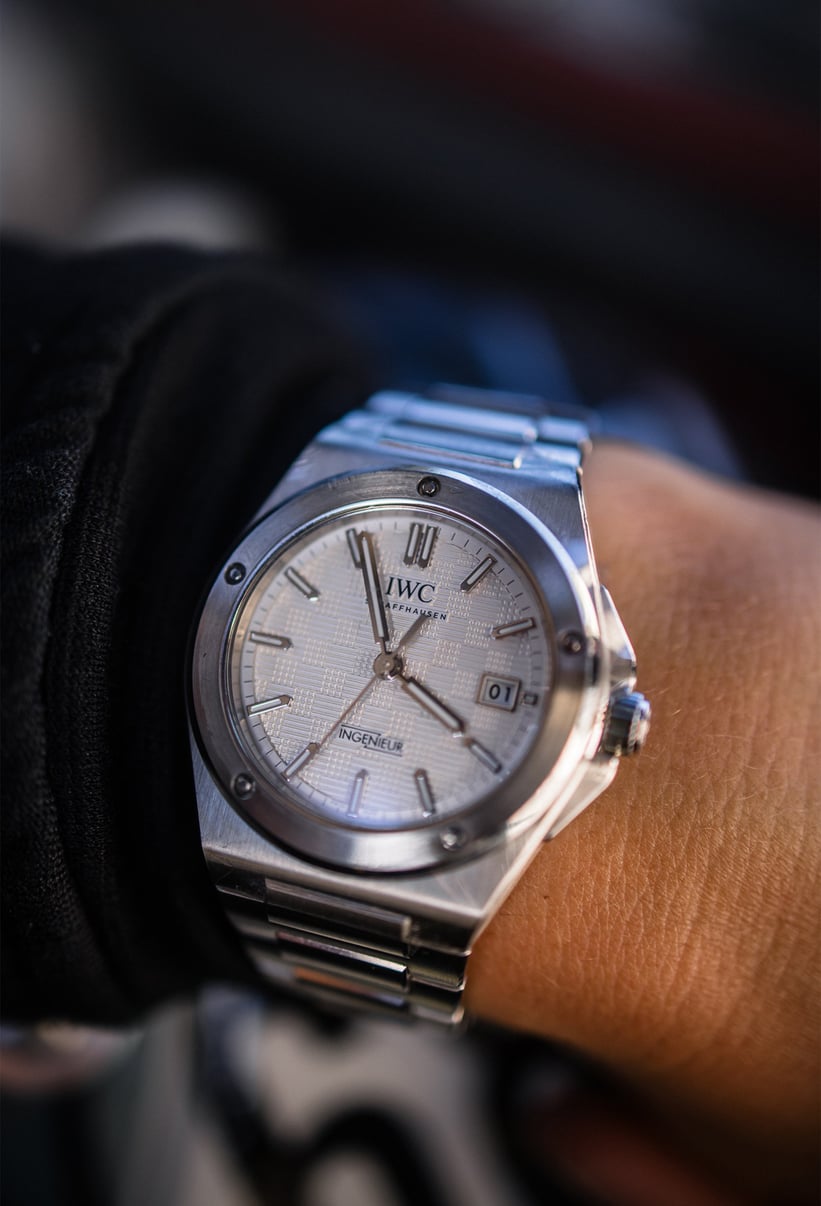 On one of the practice runs, however, we were able to ride shotgun to the start line in the Gullwing with Laura at the wheel, and immediately understood why this iconic car was such a popular GT and racing car in the period (and why it commands astronomical prices nowadays). The sound is intoxicating, the tubular frame chassis - especially with a modern roll cage installed – is as stiff as a board. The brakes also seemed solid, even if we weren't actually racing, but the most impressive thing was how immediately it reacted to steering inputs Laura made. Impressive for a 1955 vintage car, as it was as pointy as a modern-day hot hatch.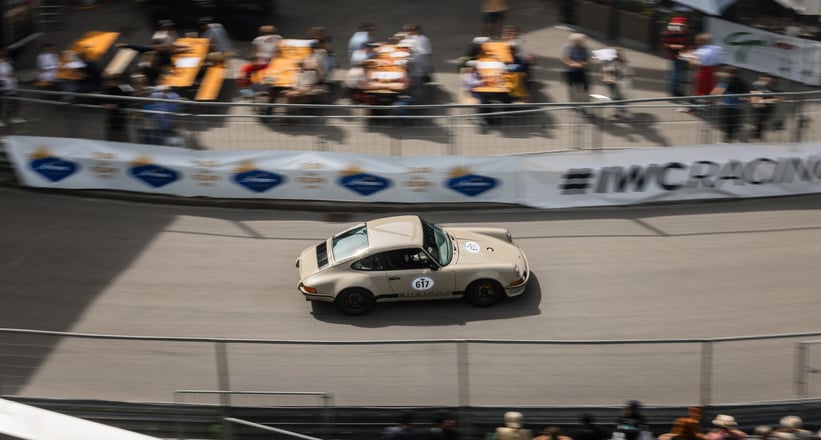 In the breaks between runs, we hung out in the paddocks. We ran into our friend, photographer Andrea Klainguti, who together with his dad was hurling a DeTomaso Pantera up the hill. We admired the eclectic Arosa starting grid, which featured everything from a first generation Renault Clio Cup car, to cars like the Ferrari 512M, the 1917 American LaFrance Type 12, a Lancia Delta S3 and an Aston Martin DB2/4 Bertone Competition Spider. We were also happy to find the new Sportec SUB 1000 restomod on the start line and a Jägermeister Racing-liveried Kremer RSR replica, a car that actually came 3rd overall in the all-important "Competition Class".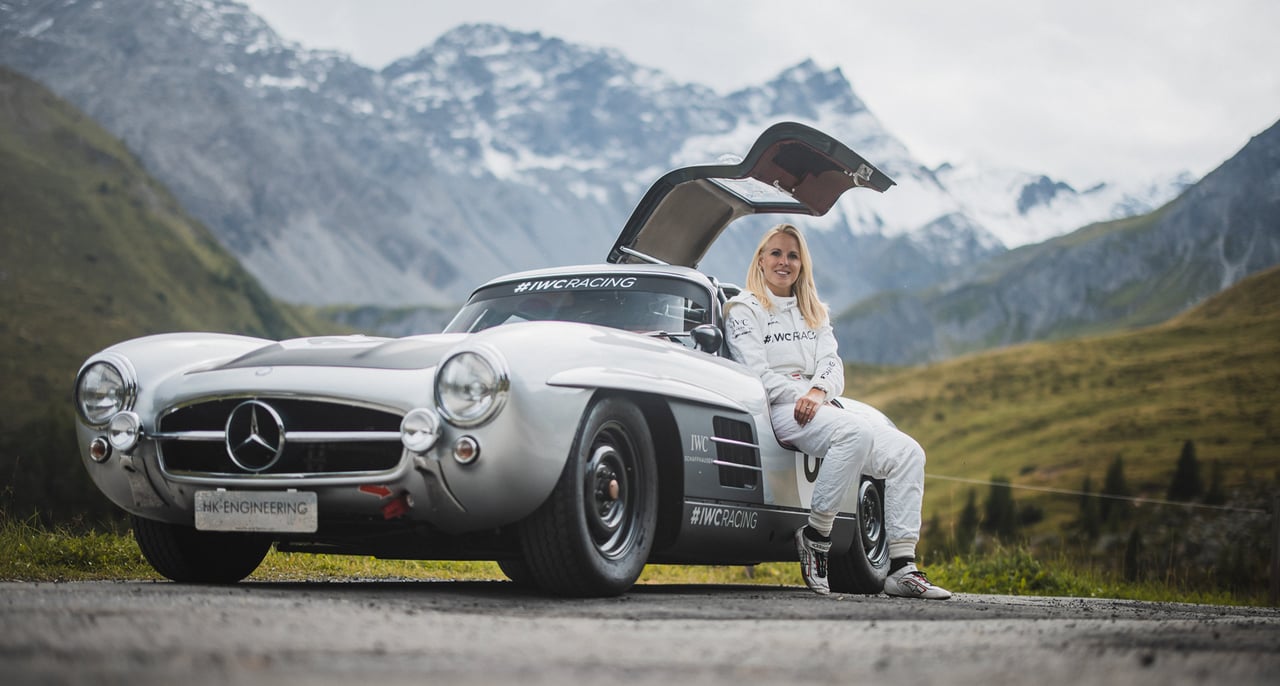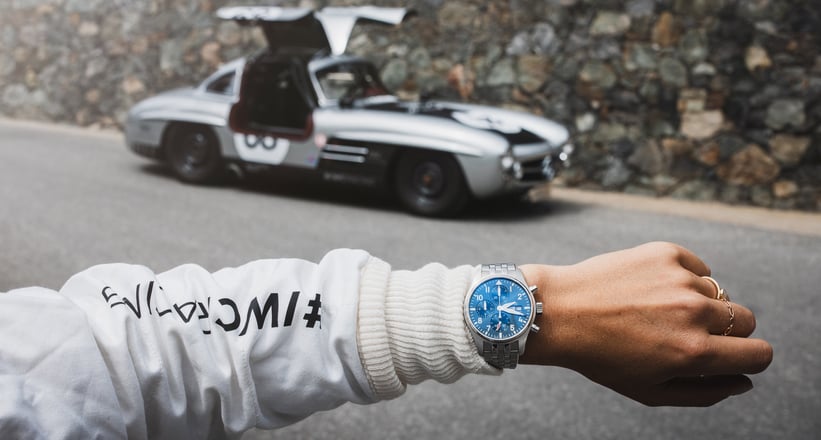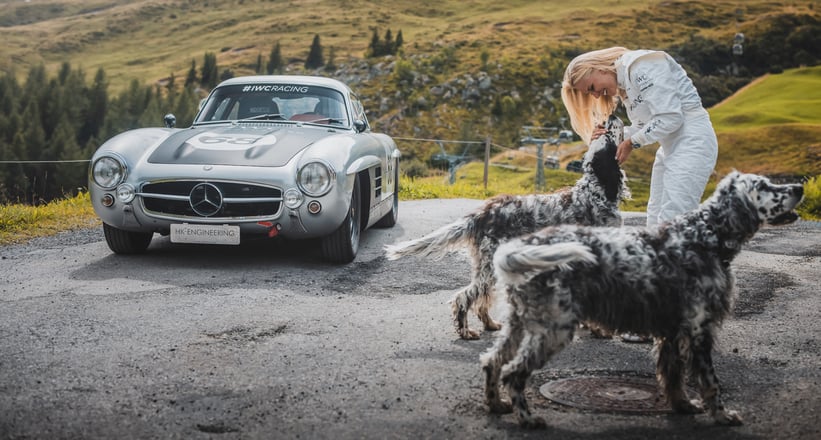 We also chatted to Laura's mom, Christy Kraihamer, who was there to support her daughter in her Arosa debut. We were astonished to learn that unlike a typical mom that mostly worries about the safety of her children, the former private jet pilot encouraged all of her offspring to pursue their motorsport careers. In fact, Dominik Kraihamer, Laura's older brother, is quite a famous LMP1 and LMP2 driver who raced in the FIA World Endurance Championship, including Le Mans itself.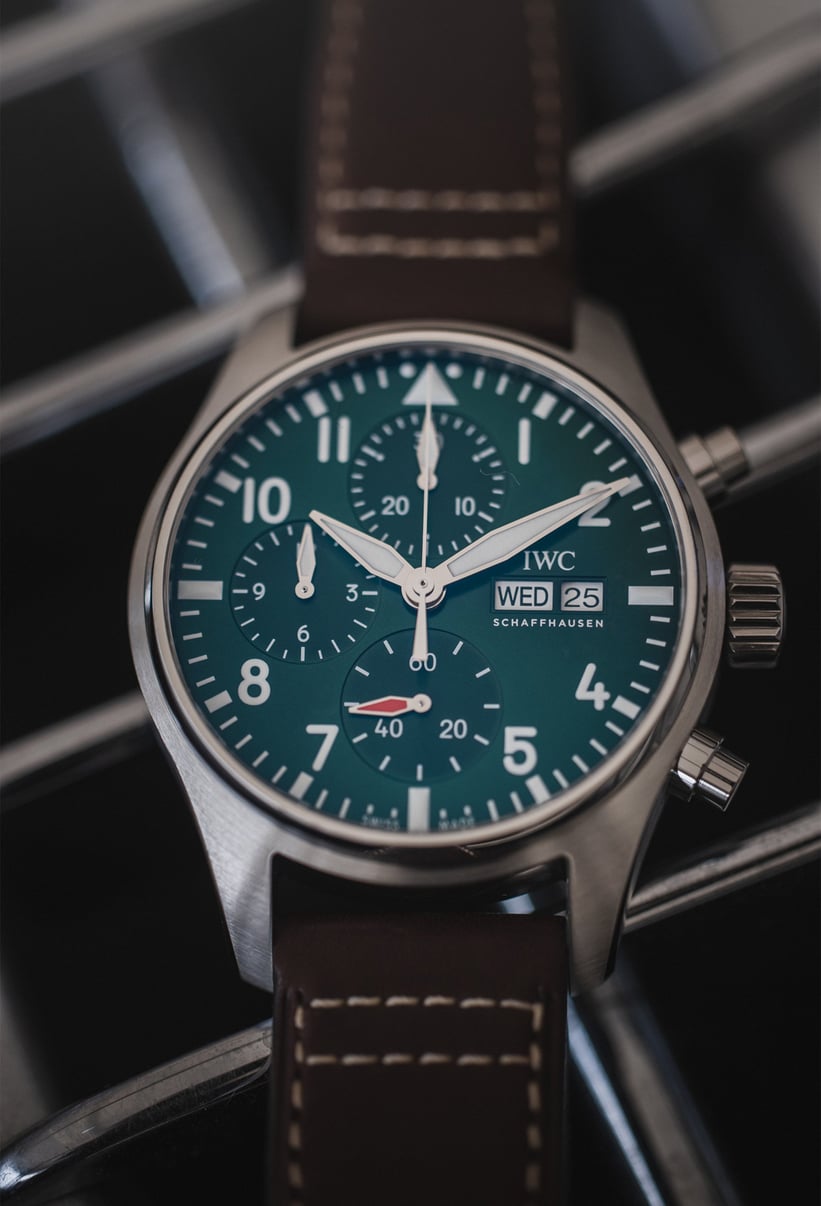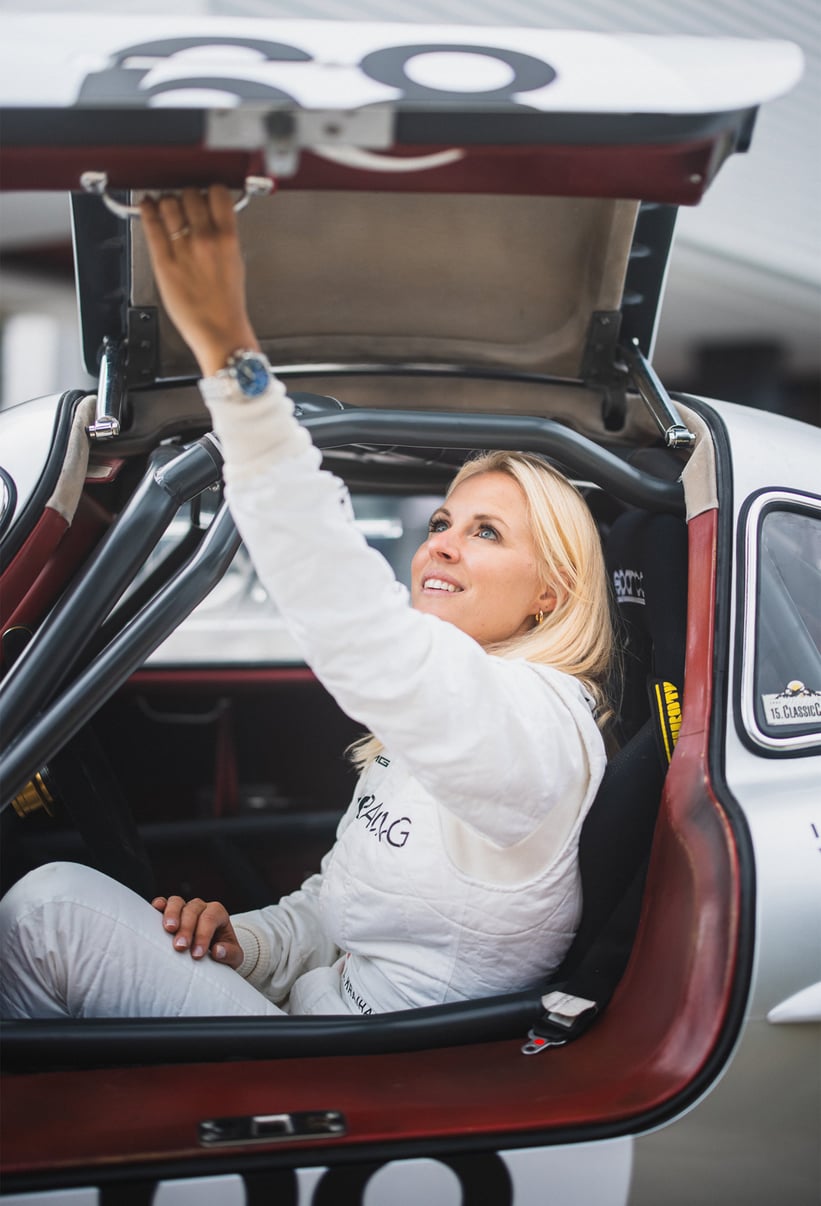 As IWC were not only the partner of our trip, but the sponsor of the race itself - giving away three Pilot's Watch Chronographs 41 with a Racing Green dial to the overall winners of the three main racing categories: "Competition Formula", "Competition Class" and "IWC Chrono Trophy - Regularity" - there was also plenty of time to talk about timepieces. The watches associated most closely with motorsport are of course the Pilot's Chronographs mentioned above, which makes sense especially considering that in French "pilote" also means "driver". We have, however, set our sights on the magnificent Gerald Genia-designed Ingenieur we had a chance to test drive this February in St. Moritz, and the brand new Pilot's Watch "Black Aces", which has to be considered the coolest, most underrated timepiece on the market today; a super minimalist design for those "in-the-know".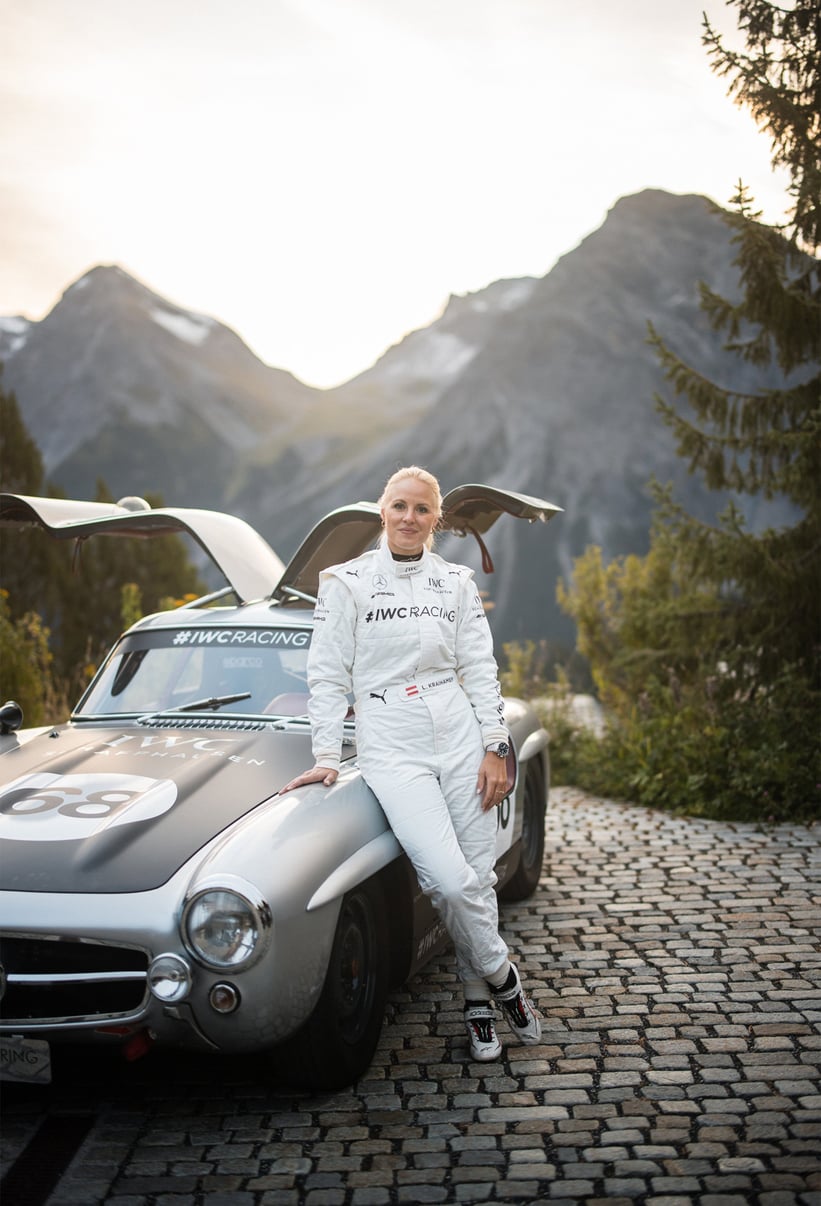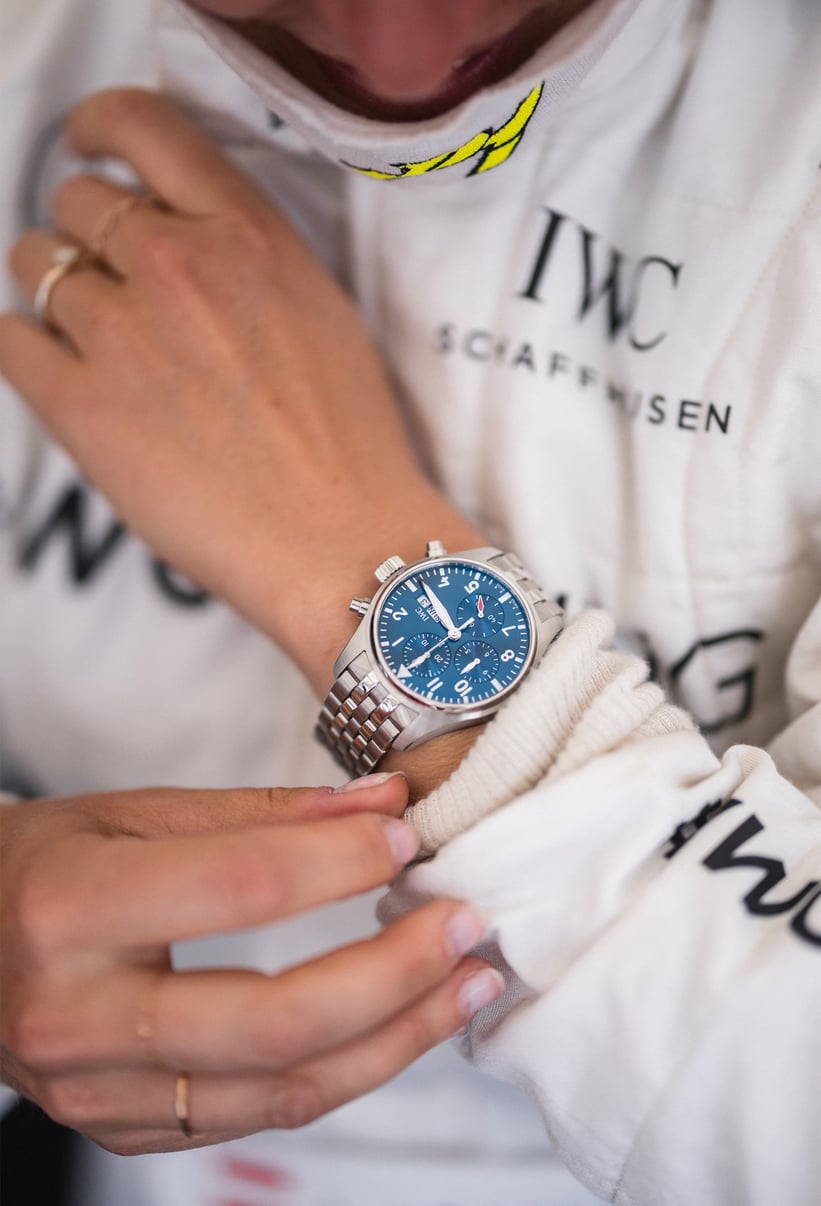 We were also surprised to find out that initially Laura wasn't into watches, but now cannot leave the house without her own Pilot's Chronograph (coincidentally the same model as distributed to the winners). Mostly because her wrist feels "empty" without it. We asked what she likes about it the most. The design came up, of course, but for her it's mostlyabout the functionality. The watch is easy to read at a glance even while driving, it has a very practical day and date display, and of course a stop watch. And as the latter "doesn't lie", it is a constant reminder that there is always room for improvement in racing and in life. Judging by Laura's pace on her Arosa debut, we get a feeling that this life philosophy is working out well for her and can't wait to see her race the mighty Gullwing again. Whether that be at Arosa or anywhere else in the world!
Photos by Filip Blank