Maurice de Mauriac sees red with updated L3 chronograph
Forever seeking to further exercise his creativity and challenge the norm, the philanthropistic Zurich-based watchmaker Maurice de Mauriac has energetically updated the L3 chronograph with a black DLC coating and red domed crystal…
It's true, the black DLC case coating and highly domed antireflective red crystal on Maurice de Mauriac's new 'L3 sees red' chronograph is a radical departure from the original stainless-steel version.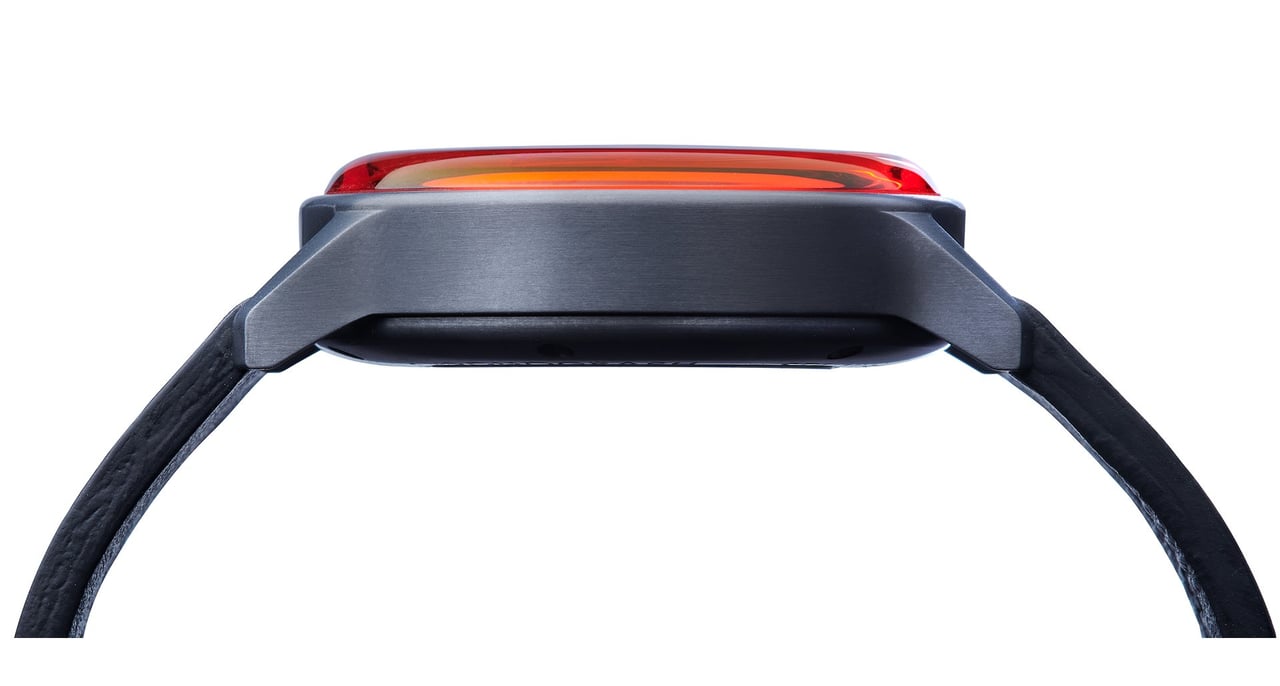 That said, the makeover does not detract from the clean, Bauhaus-inspired lines of the 40.5mm piece, which is powered by a bespoke manually wound Concepto Tricompax movement visible through an exhibition case back. Maurice de Mauriac claims such a colourful yet elegant watch will be a symbol of disruptive defiance in a professional world that's becoming more uniform and homogenous by the day. The good news for you is that the Maurice de Mauriac 'L3 sees red' can be found for sale in the Classic Driver Shop.
Photos: Maurice de Mauriac
Note: This post contains affiliate links. If you purchase via a shop link on Classicdriver.com, our publisher usually receives a share of the sales.