Moto Guzzi Café Racer: 'Kaffeemaschine Nummer 7'
Hot coffee from Hamburg: motorcycle customiser Axel Budde has just completed the seventh Moto Guzzi café racer in the Kaffeemaschine series. Beneath the handmade aluminium shell there's modern technology – and respectable performance.
'Caffettiera d'Oro' translates as 'gold coffee', and is the name Axel Budde has given to his latest creation. In Italian culture, the word 'caffettiera' has a secondary meaning, in that it is used to describe a particularly decrepit motor car – something which Budde finds amusing, given the name he chose for his company ('kaffeemaschine').
Taking a Moto Guzzi Le Mans III as the basis, Budde supplanted the cylinder heads and carburettor with those of the later Mark IV; he also increased the engine capacity to 1040cc. Further enhancements include new brakes, suspension, complete rewiring and a hand-made exhaust finished in matte black.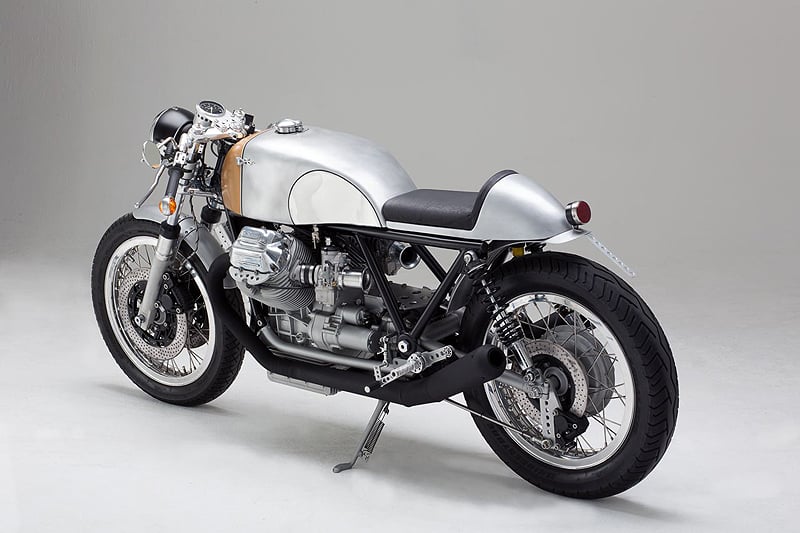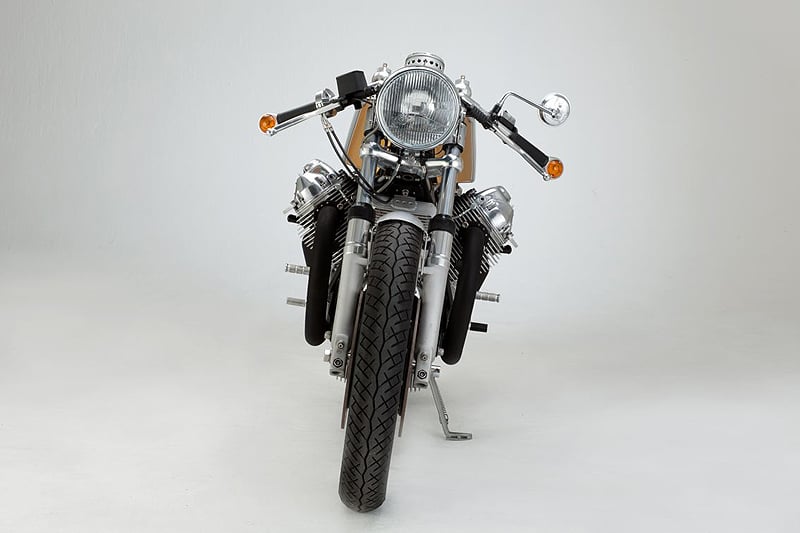 Noteworthy design flourishes include the bar-end indicators, monopod instrument cluster and the bare finish to the metalwork. "All aluminum parts are hand-made, of course," says Budde, "as is the case with all my café racers. A lot of work went into the tank, which shows my own, new form. I wanted to create an elegant, classic shape that emphasises the characteristics of the Guzzi geometry."

Photos: Kaffeemaschine