What would Giovanni do?
This is the mantra the designers and builders at Death Machines of London had on repeat while building 'Aviator' — the 1982 Moto Guzzi Le Mans Mk2 custom build created to honour the co-founder of Moto Guzzi, Giovanni Ravelli…
WWGD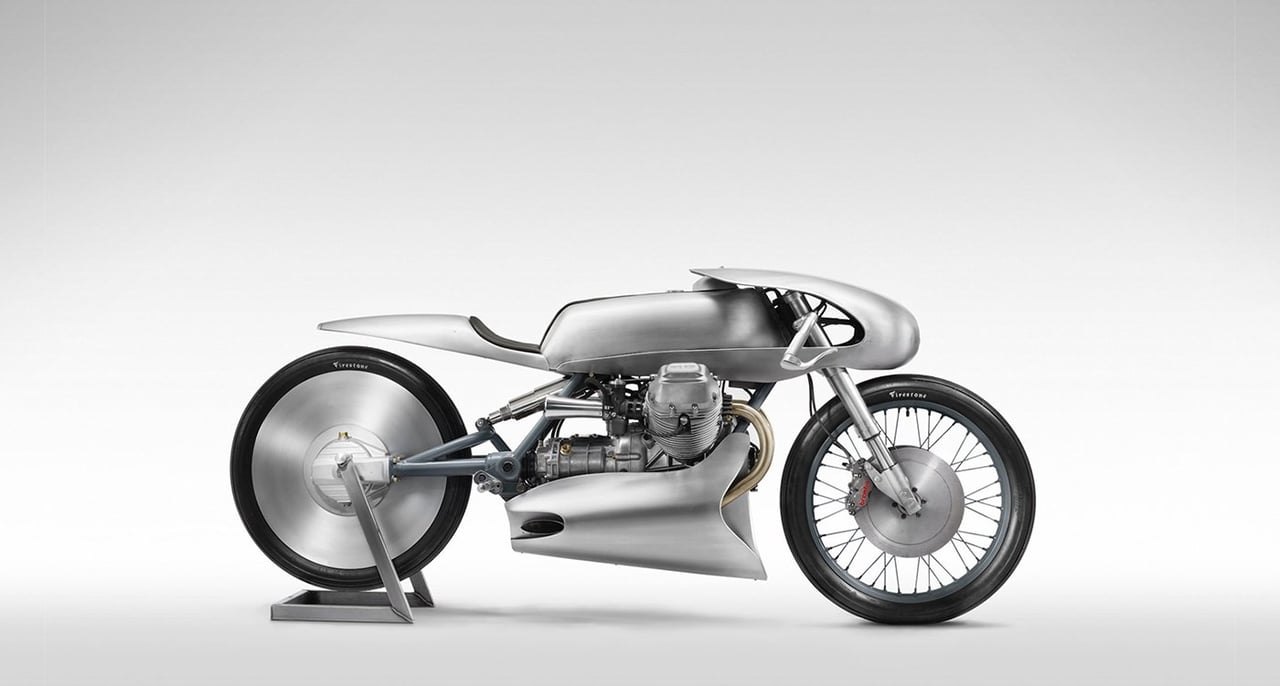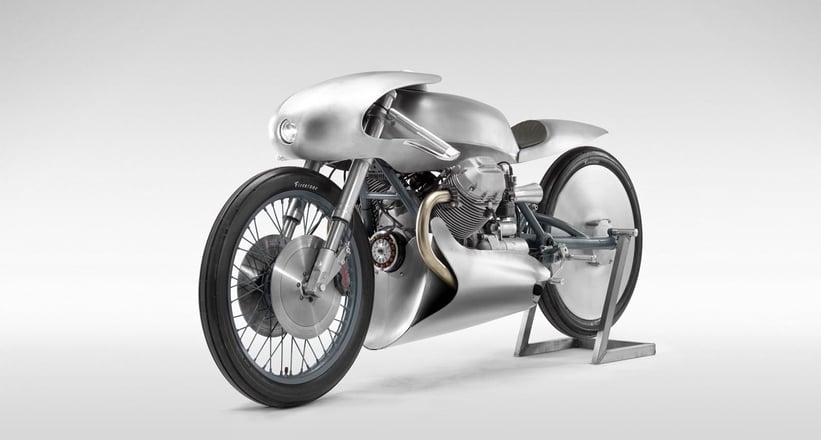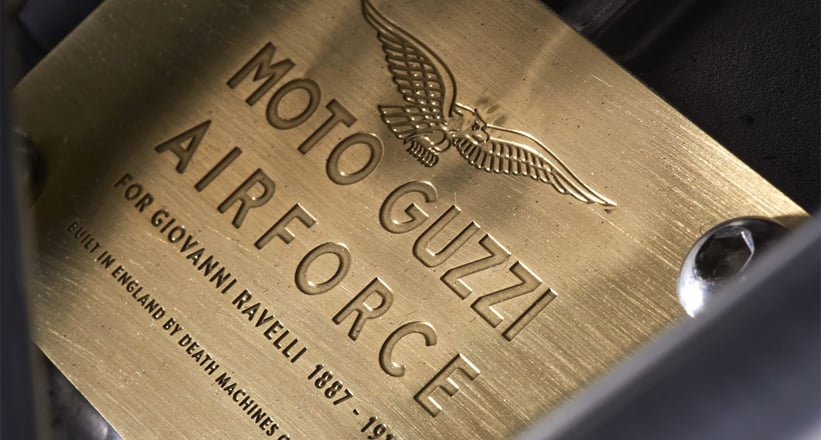 Contrary to the company's name, the motorcycles that come out of the Death Machines of London workshop not only pass all safety tests and are of the highest quality, but they are also ingenious forms of design. Its latest build is no exception. Released on the birthday of Ravelli, 'Aviator' combines 'out-there' design with traditional practices to create a truly unique homage to a bike legend. The 'Tonti' subframe was modified, a custom in-house head stock was fitted, and the swing arm was swapped for a Moto Guzzi California one. A pair of 36mm pumper Dell'Orto carburettors were fitted to the engine, along with in-house velocity stacks and open slash cut headers. Brembo brake callipers and one-off 300mm steel rotors replaced the originals, and custom controls and levers were created, along with the ignition, which is a 1/4in guitar jack with a built-in immobiliser proximity sensor. The bike is finished in hand-beaten aluminium bodywork that has been left raw, a hand-stitched leather seat, custom Airforce Grey paint, and period Firestone tyres. Taking 112 days to build, you can't deny that Death Machines of London put in the time to make this Moto Guzzi the ultimate tribute to Giovanni Ravelli.
Photos: Ivo Ivanov for Death Machines of London
For more information on 'Aviator', visit Death Machines of London's dedicated website. Looking for your own motorcycle to customise? The Classic Driver Market has over 1,000 examples to choose from.