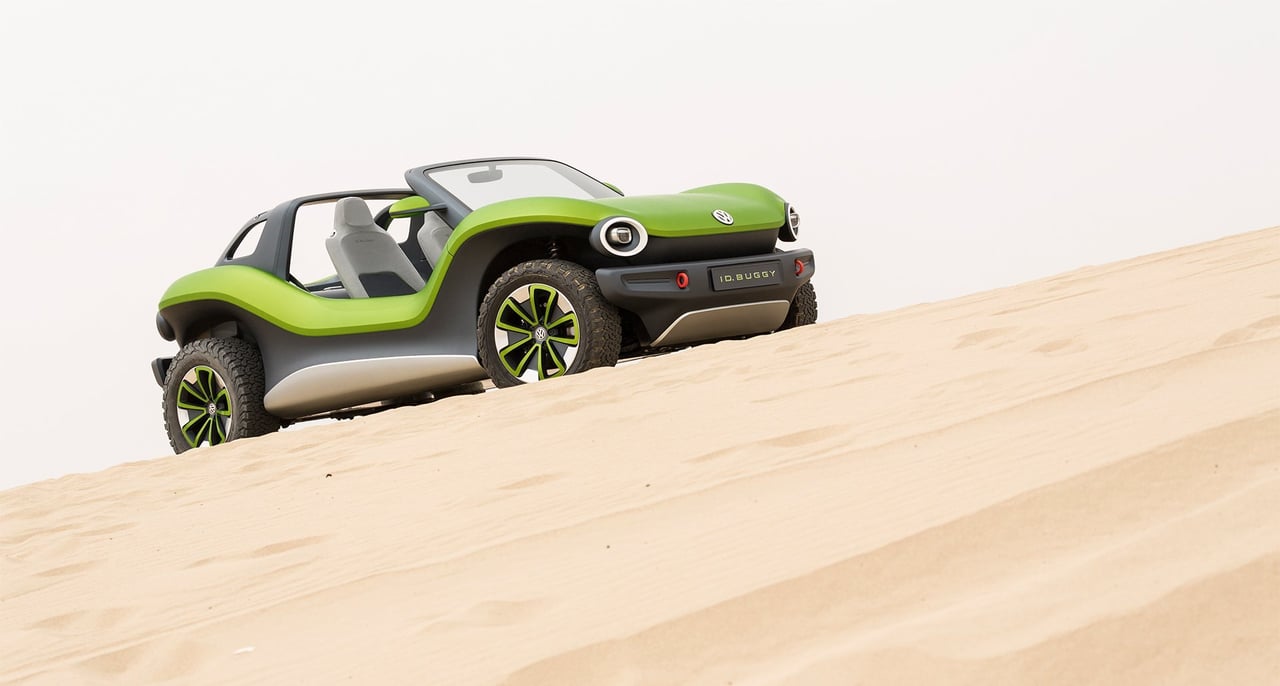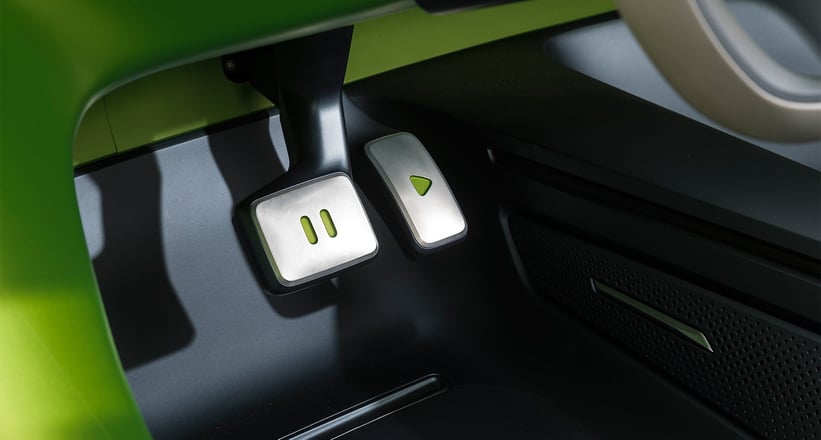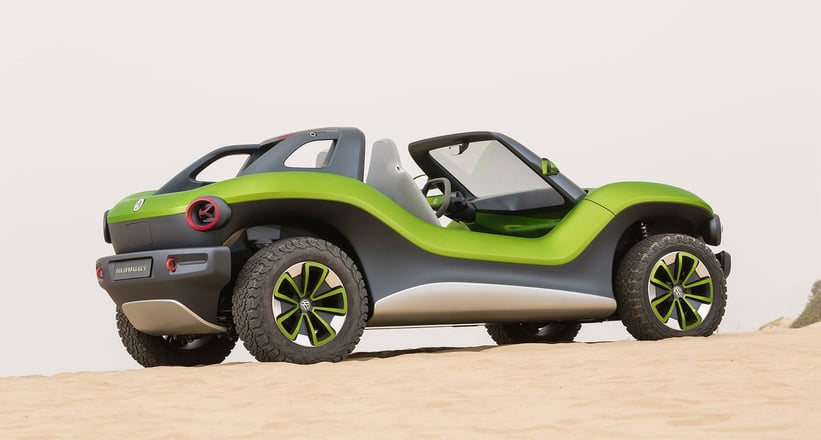 California's 17 Mile Drive is bustling with activity. The idyllic road on the Pacific Coast leads to Pebble Beach Golf Links where tomorrow, the legendary Pebble Beach Concours d'Elegance will take place. And a number of the world-class automotive treasures poised to take part are already on their way to the 18th fairway. Among them is the ID Buggy Concept, Volkswagen's all-electric recreational vehicle that will be up against the likes of the Bugatti La Voiture Noire on the concept lawn. But before then, we've been given the chance to climb behind the wheel of the precious one-off.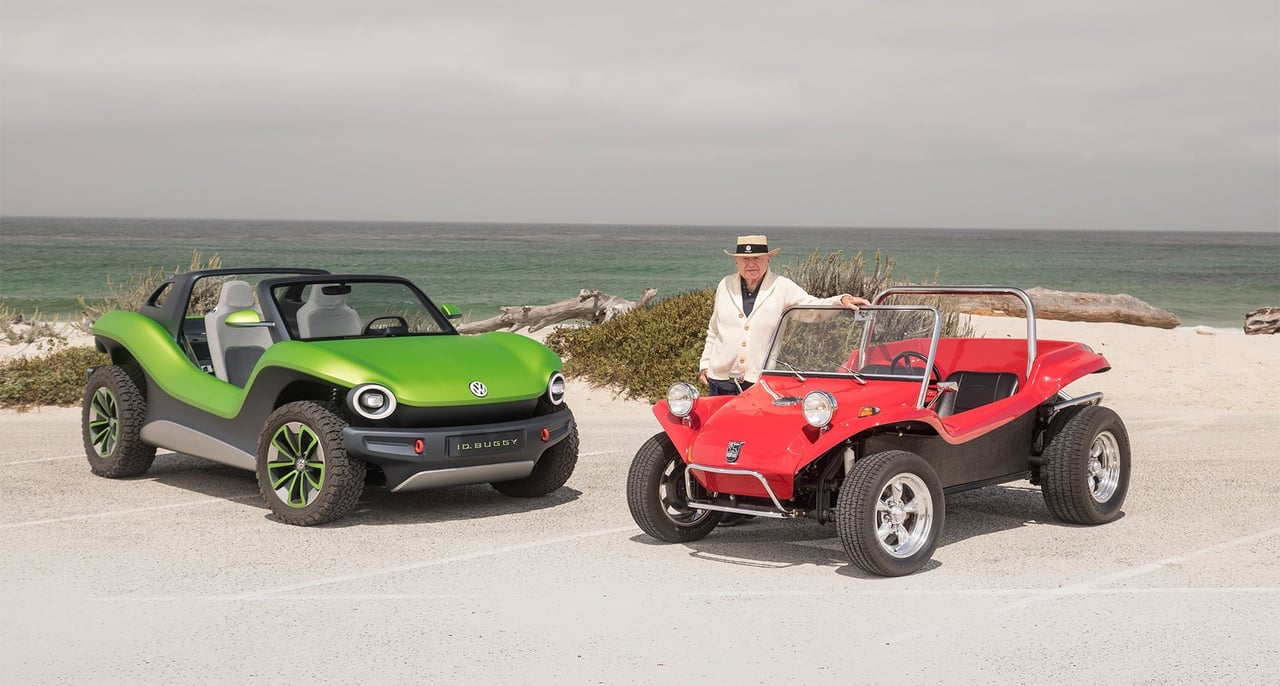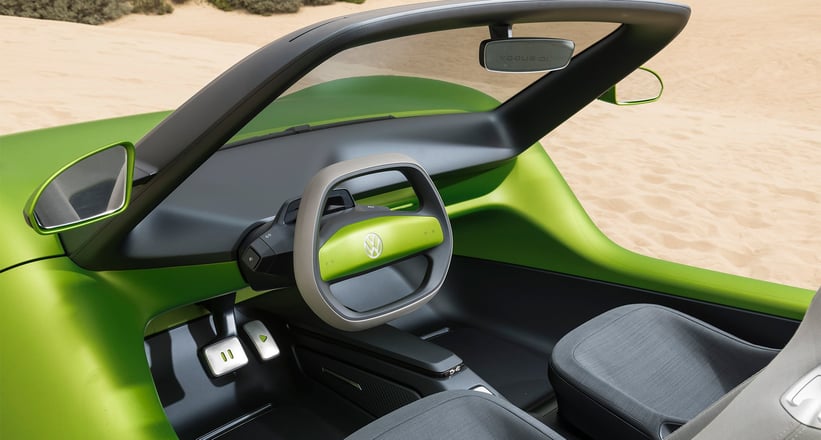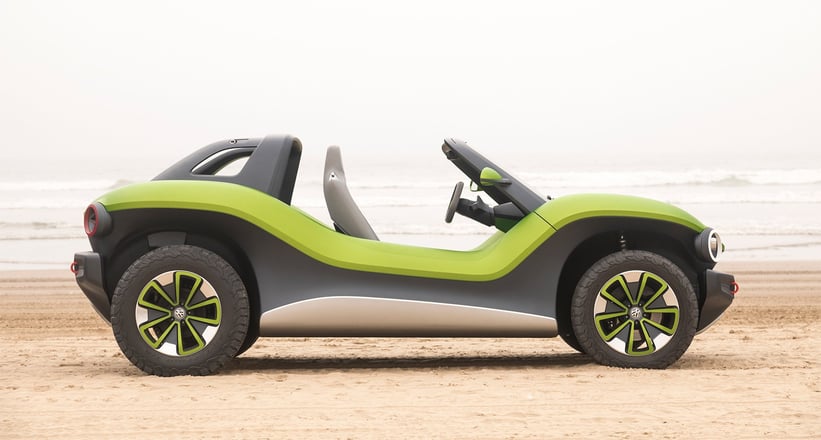 Rather mysteriously, we've been given coordinates for the meeting place via text message, which lead us to a sea-view car park where the morning's first surfers are unloading their boards and preparing to jump into the Pacific. To the side of the car park sits the ID Buggy, which is being curiously inspected by passers-by.
The genes of the Manx Buggy – the fun-mobile developed by Bruce Meyers in the 1960s which has garnered a cult following that extends far beyond California – are plain to see. As with the classic Manx, the matte neon green plastic body appears to float above the chassis and the windows and doors are nowhere to be seen. There's no hefty Corvair, Beetle or Porsche engine to see here, though. Instead, there's a whisper-quiet electric motor that kicks out a punchy 204HP.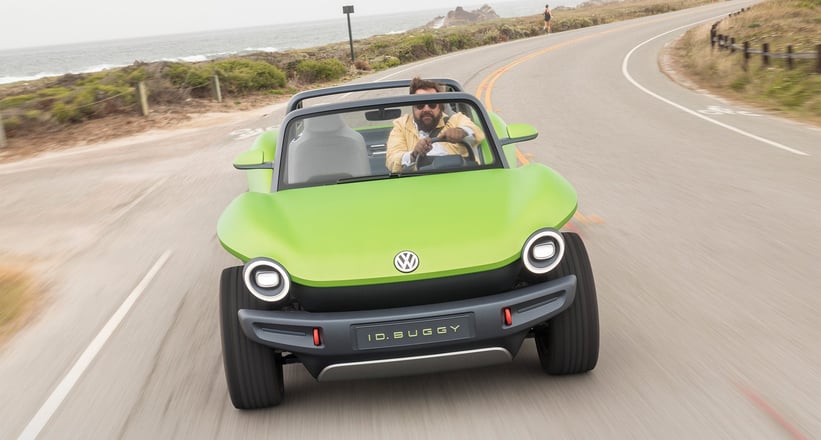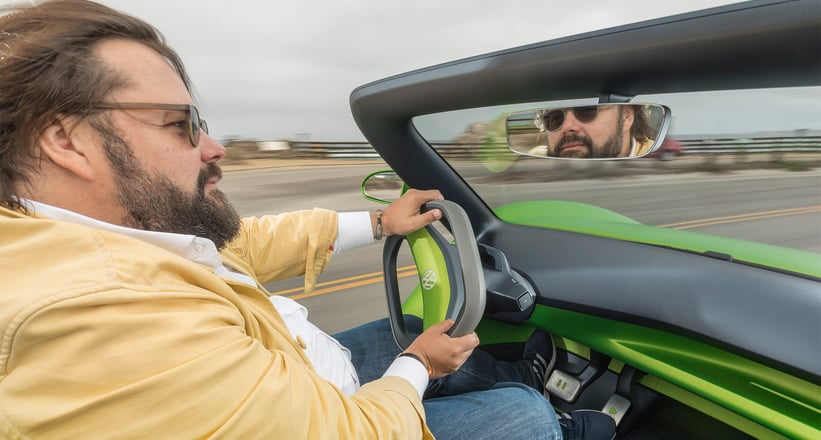 The two-seater ID Buggy has been designed as an entertaining recreational vehicle and everything from the matching longboard in the rear to the Bluetooth music system has been geared towards the fun factor. And in that respect, the ID Buggy delivers. When you start it up, the car greets you with a quintessentially Californian "Hey you" and the minimalist interior allows you to focus on what's happening around you. We quickly load up the Beach Boys playlist on Spotify and with Good Vibrations playing, we set off along the Pacific Coast.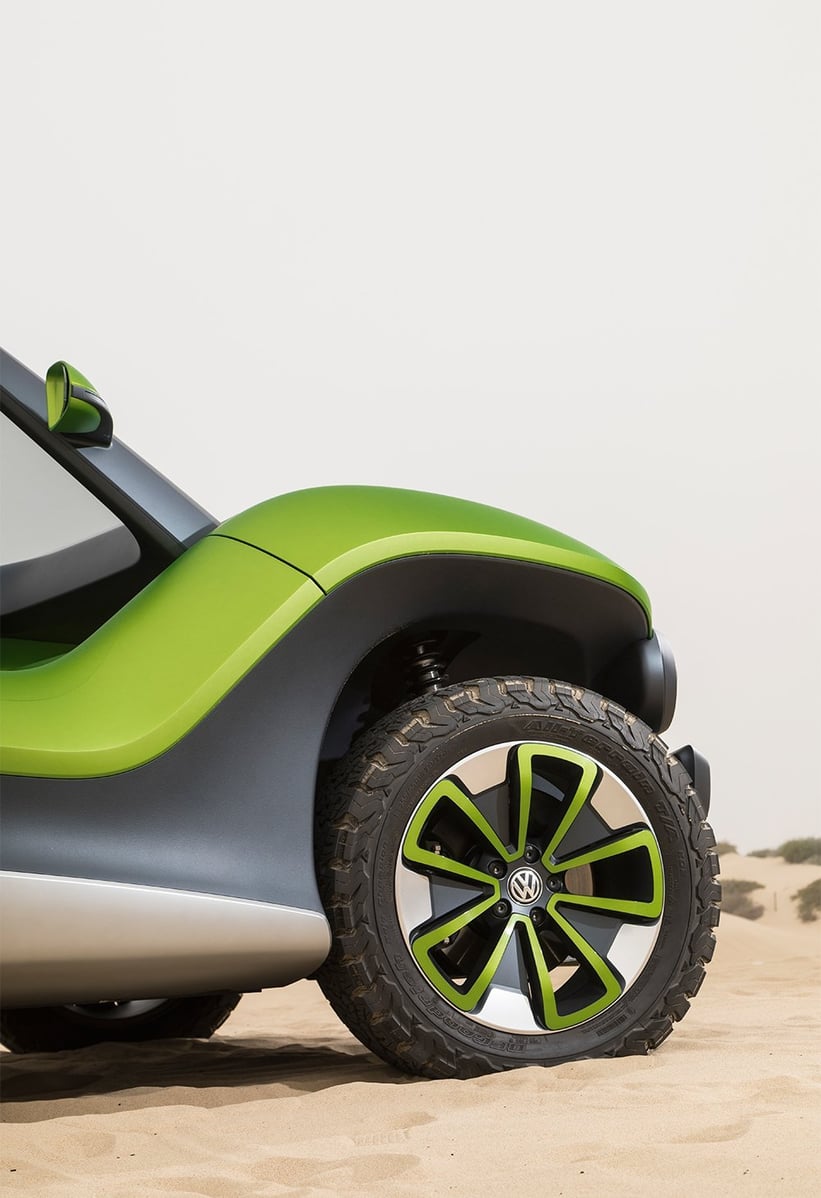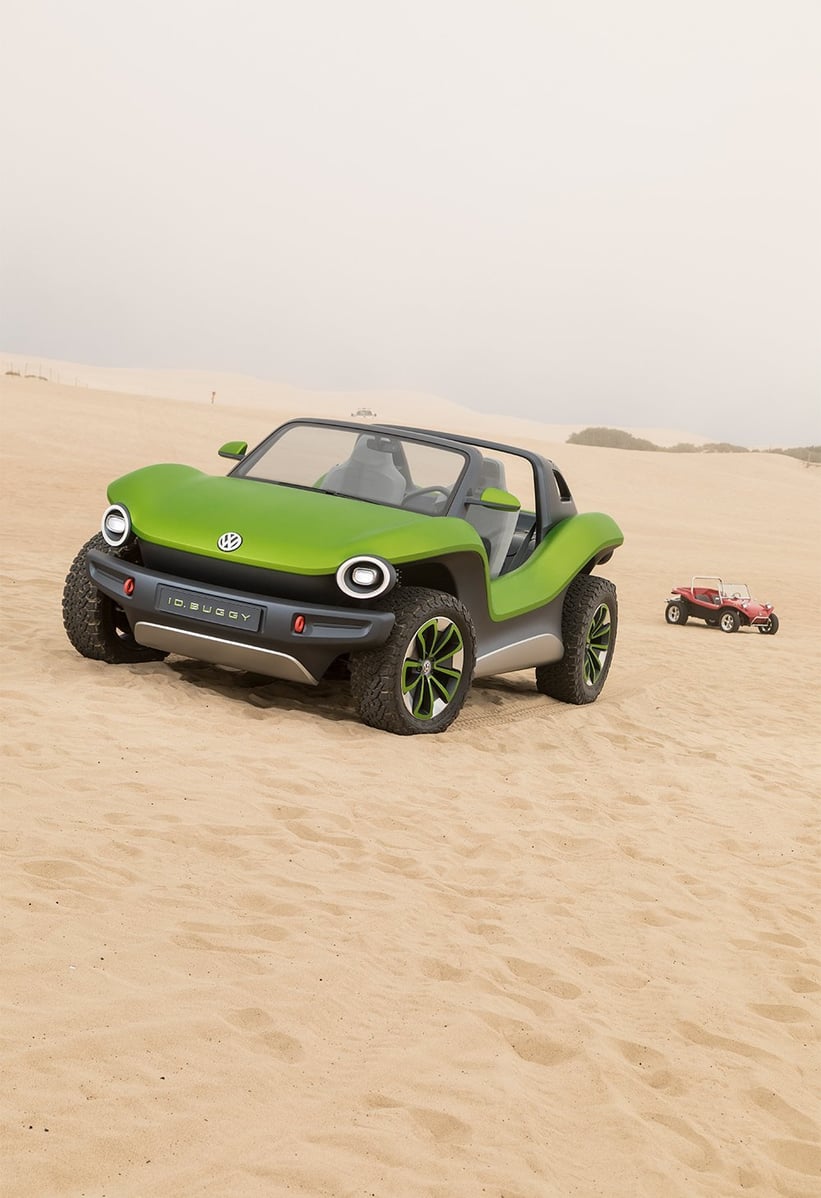 Although the maximum speed of the concept study is limited to 30kph, the ID Buggy is, as you can imagine, incredibly fun to drive. In fact, should the purist open-air vehicle make it to production, it would be limited to 160kph – more than sufficient for casual beach trips. Anyway, much more important is the optional all-wheel drive, so that when the going gets rough, you won't be left stranded in the sand.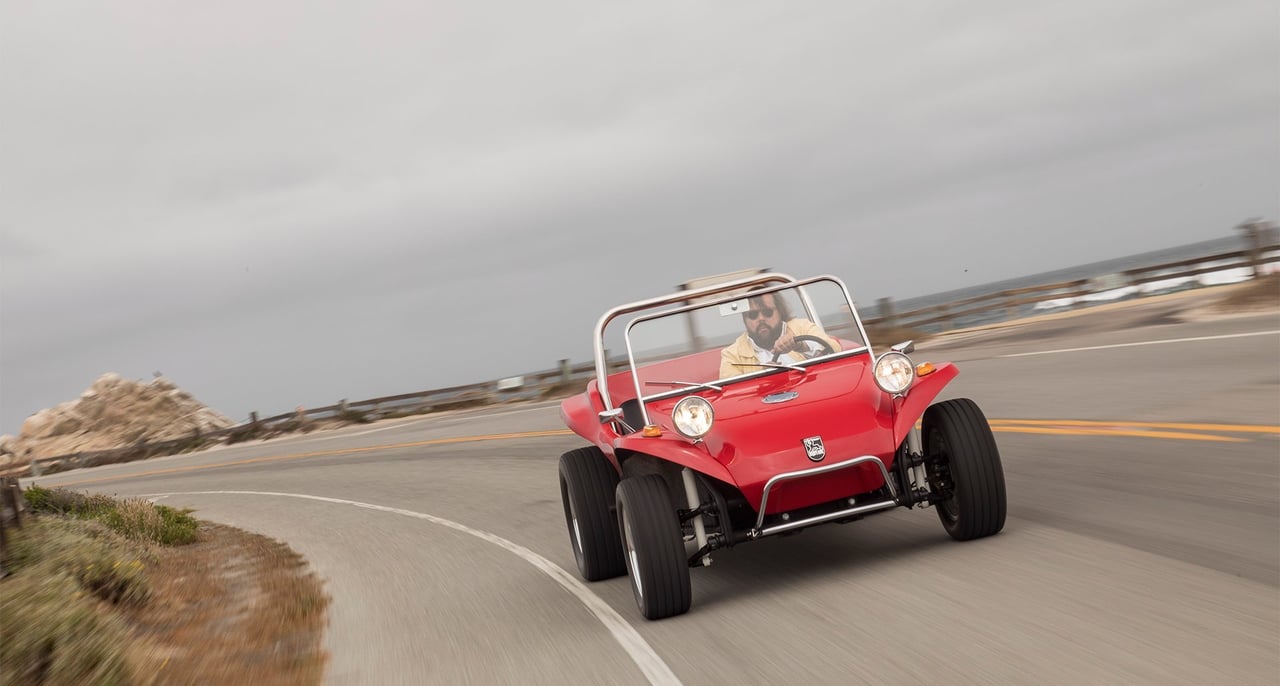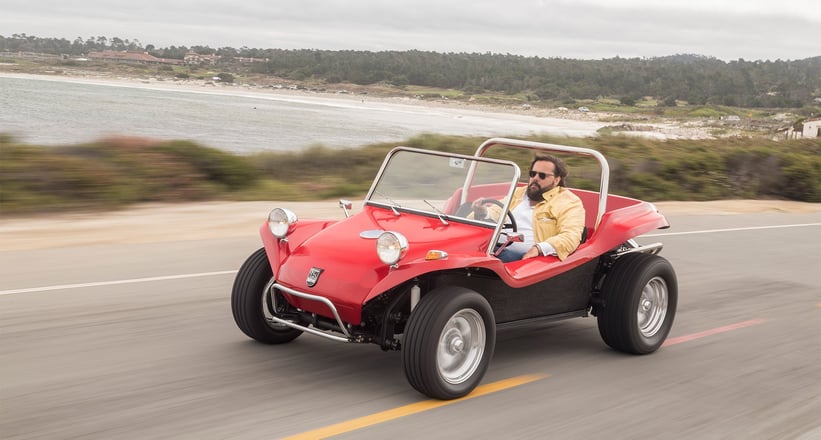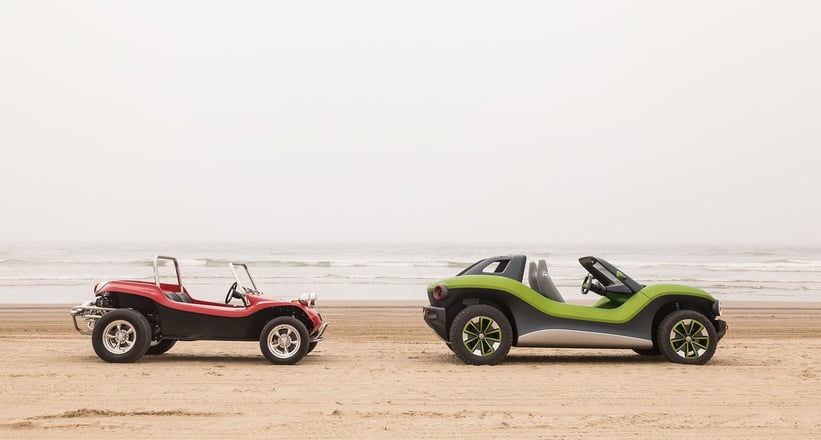 The universal attraction to the ID Buggy is demonstrated at our final stopover. A family from Sweden who are clearly on their way to the Pebble Beach Concours can't contain their excitement, so much so that they offer us the keys to their Koenigsegg in exchange. Even Steve McQueen would probably have had to think about that one as well.
Photos: Ingo Barenschee for Classic Driver © 2019