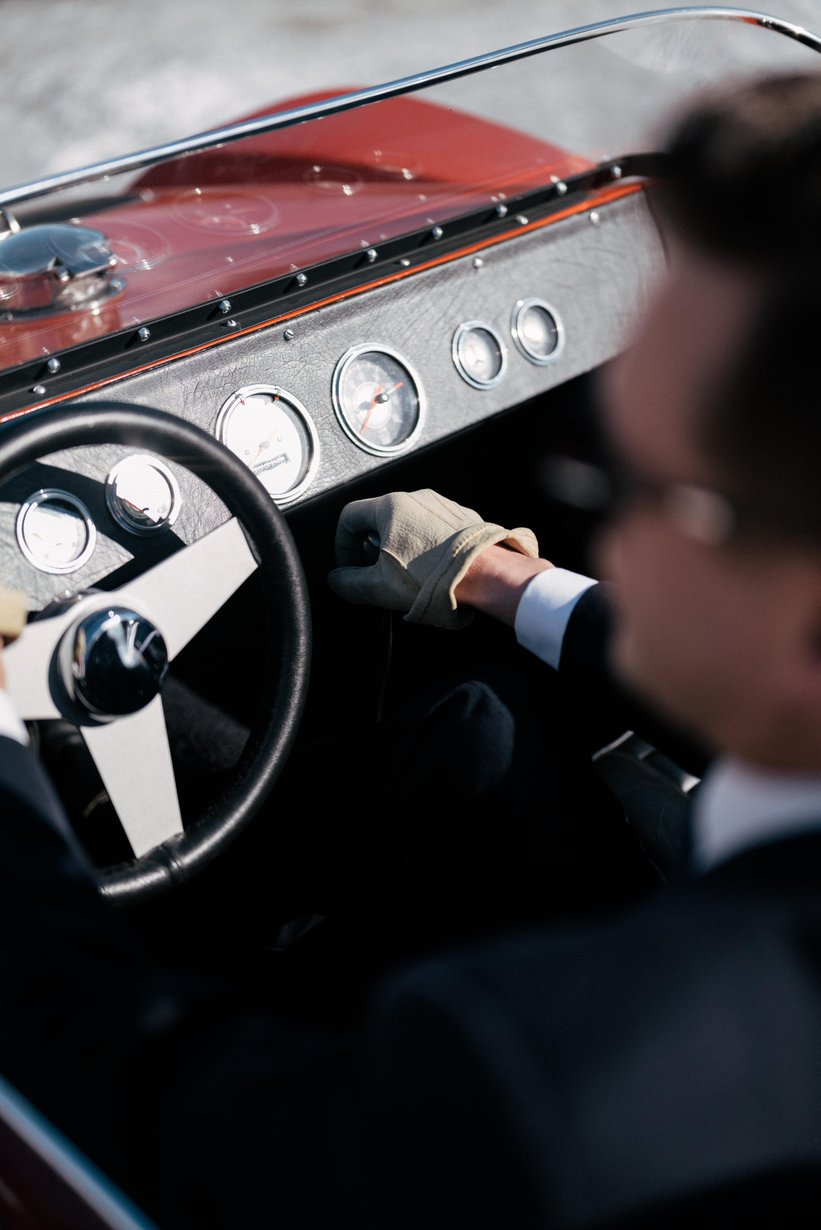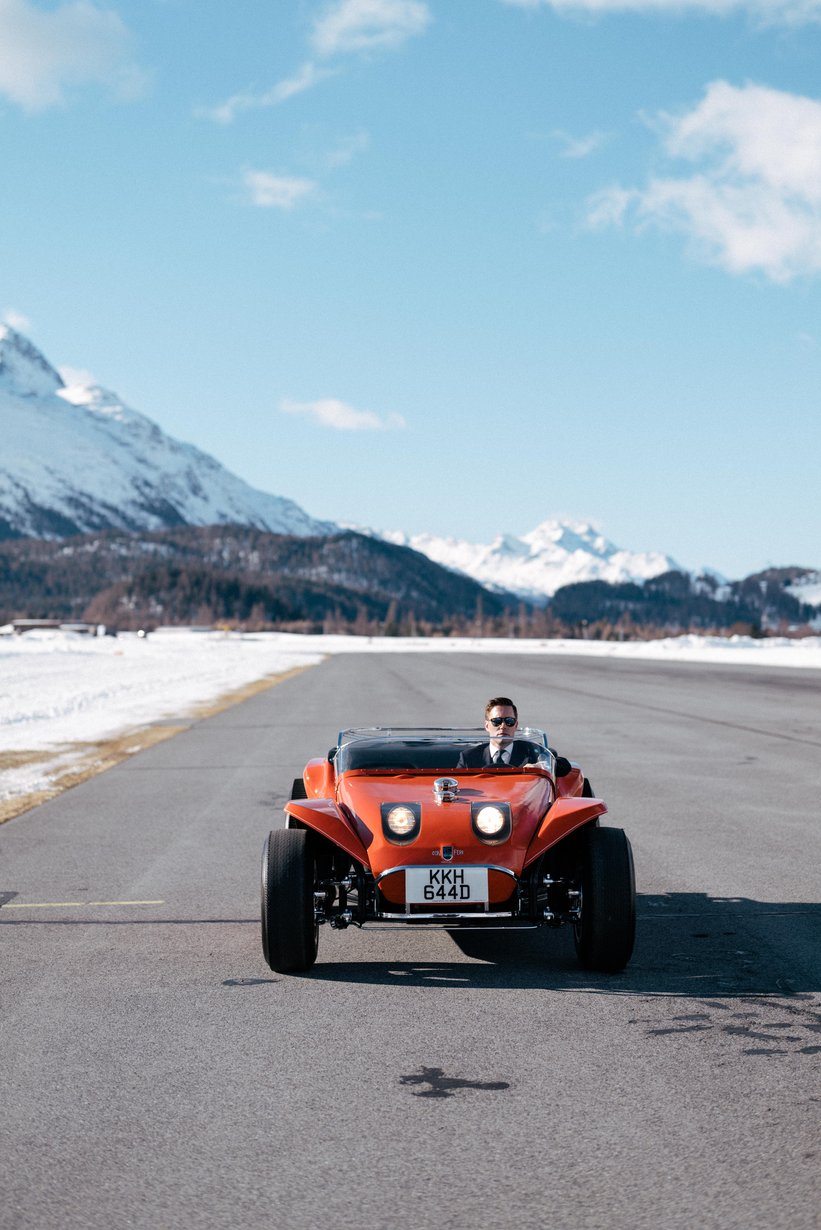 We all have our own ideas about the greatest car 'moments' in movie history – but when it comes to dramatic entrances, few could deny that the sight and sound of Steve McQueen and Faye Dunaway flying over the top of a tussock-covered sand dune in a custom-built Meyers Manx takes some beating. The scene from the cult 1968 movie 'The Thomas Crown Affair' ensured the Manx even outshone the other automotive stars – a Rolls-Royce Silver Shadow coupe and a Ferrari 275 NART Spyder – searing the image of the unique dune buggy on the minds of a whole generation of car lovers.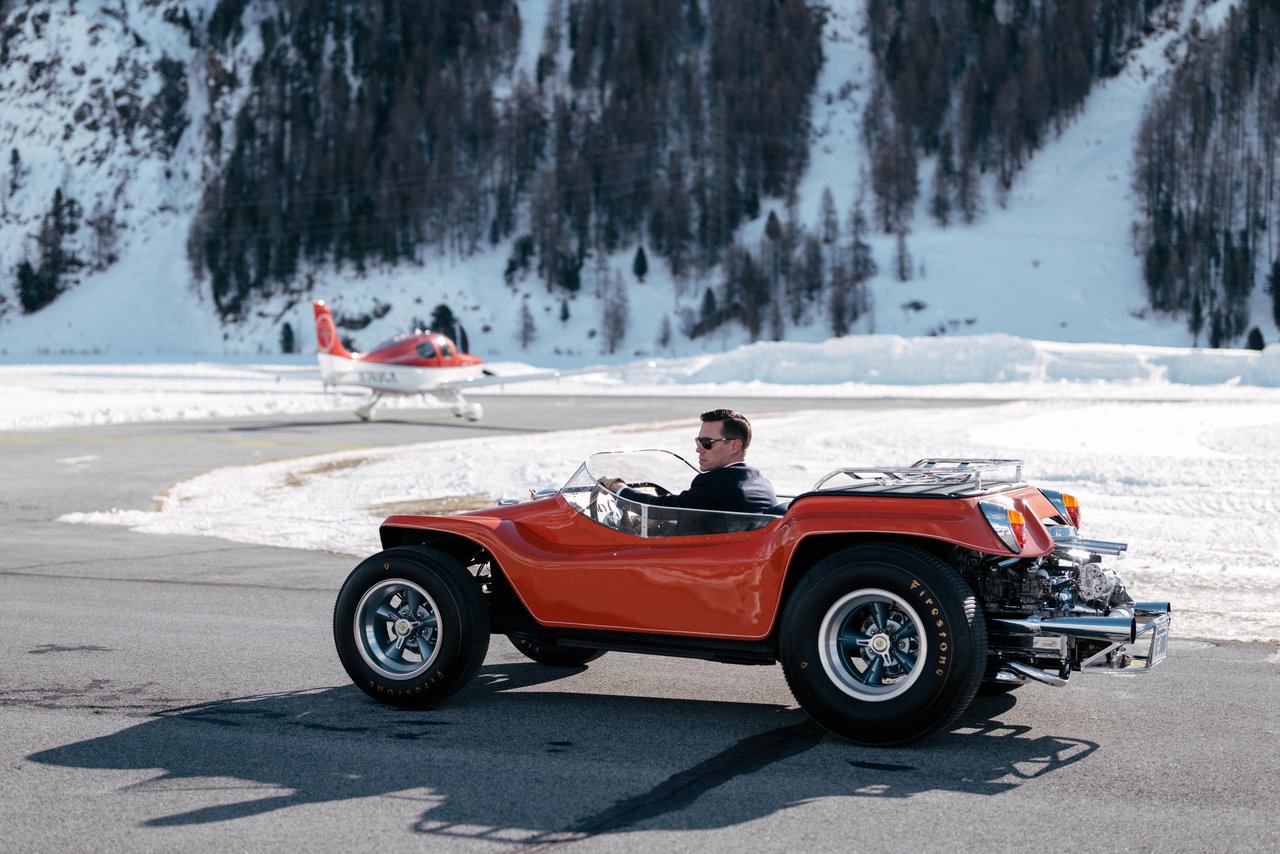 As a result, its somewhat out-of-context appearance at The Ice in St Moritz this coming weekend is expected to draw McQueen fans from far and wide. And just to whet the appetite, Classic Driver and Meyers Manx yesterday invoked the suave spirit of Crown with the help of a Rolls-Royce limo courtesy of the Badrutt's Palace Hotel, a sleek private plane, local tailor and sportsman Silvano Vitalini as a convincing lookalike, photographer Fabrizio d'Aloisio, and (importantly) the kind co-operation of the staff at Engadin airfield. And yes, this is the actual car that's seen hooning around the beach, getting some serious air, scaring the birds and showing the world that McQueen really was a true petrolhead.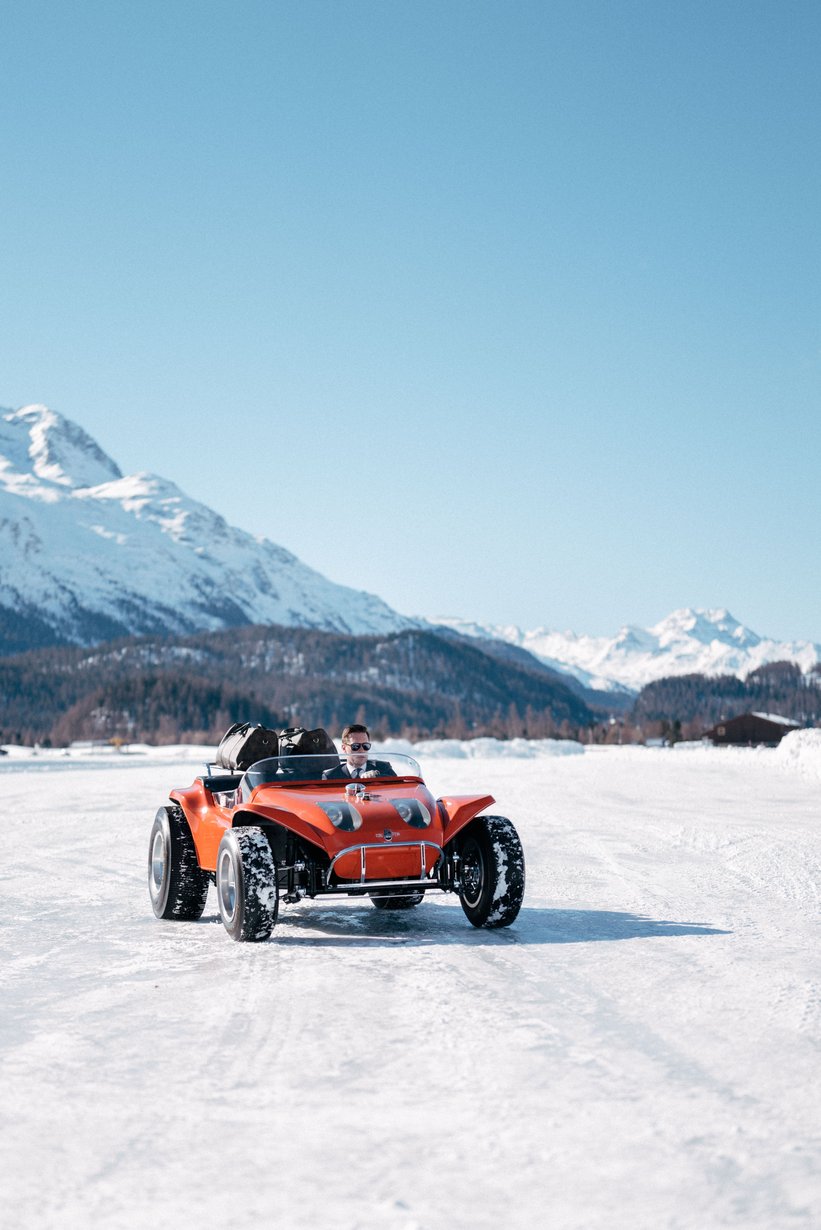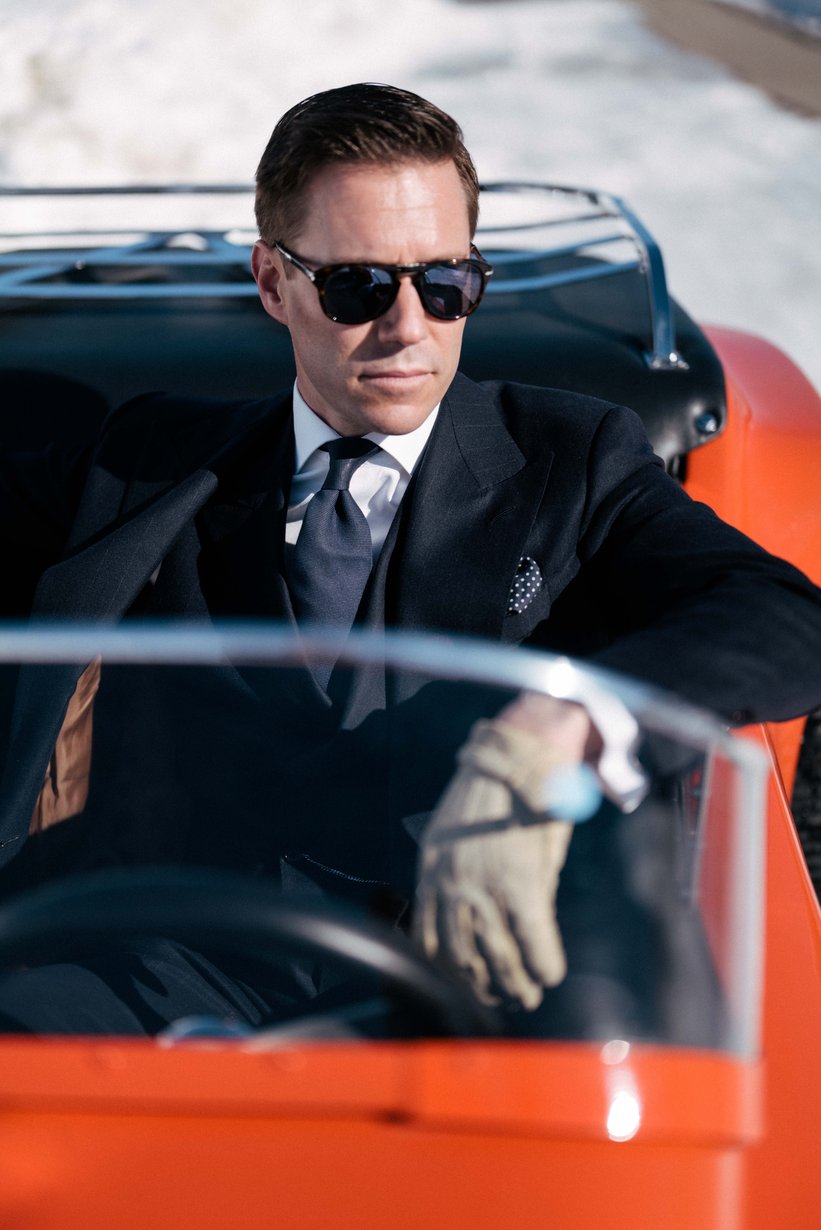 As many Classic Driver readers will know, it was offered for sale at Bonhams' Amelia Island auction two years ago, since when it has 'come home' to the modern-day Meyers Manx company that was acquired by a group of investors led by car fanatic Phillip Sarofim in late 2020, shortly before the death of founder Bruce Meyers in February '21.
Richard Gauntlett, a key member of the team behind the revival of the marque and the 'creative director' for our exclusive shoot, describes the Thomas Crown Manx as a vital element of Meyers history. "We are absolutely ecstatic to have acquired the car, not least because we made a solemn promise to Bruce and his wife Winnie that we would do all we could to not only secure the future of the brand, but also to preserve both its heritage and its place in popular culture – so to have this car firmly back in the fold is a major win. It will play a significant role in enabling us to keep the Meyers story alive for future generations."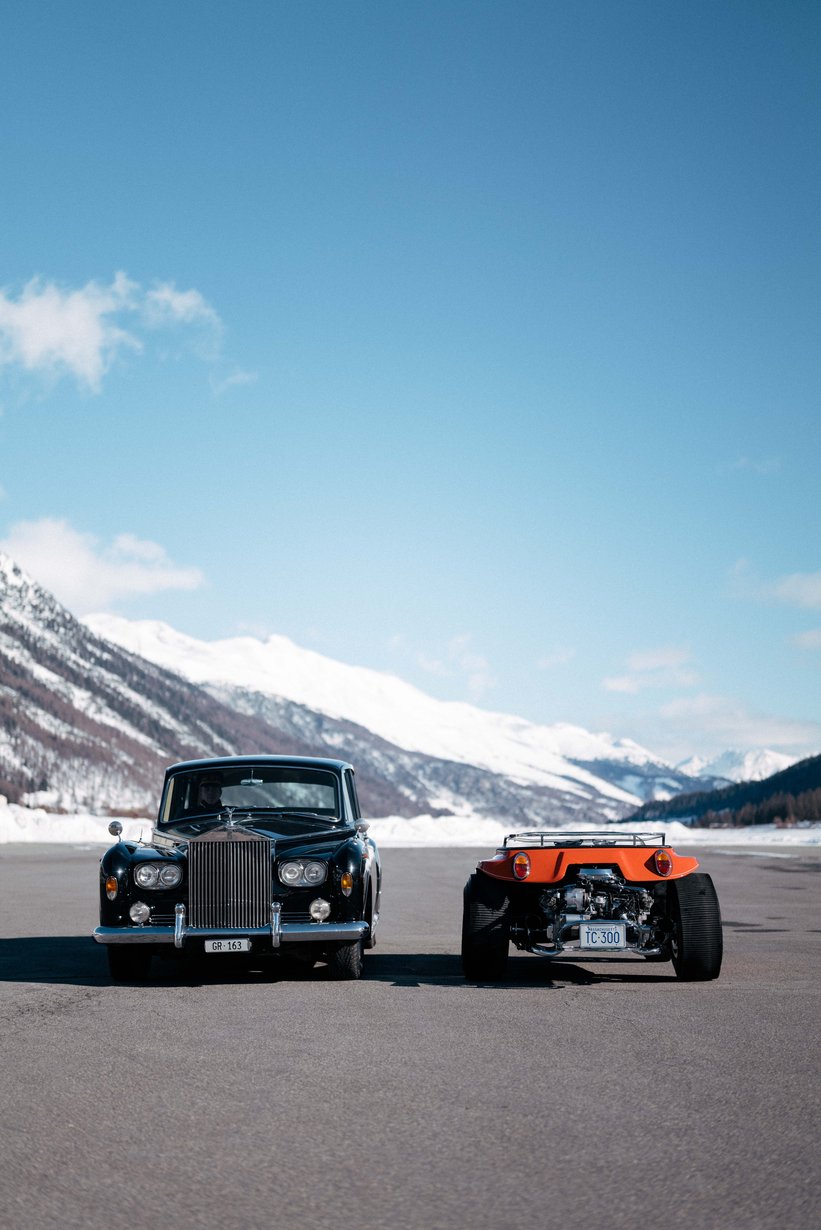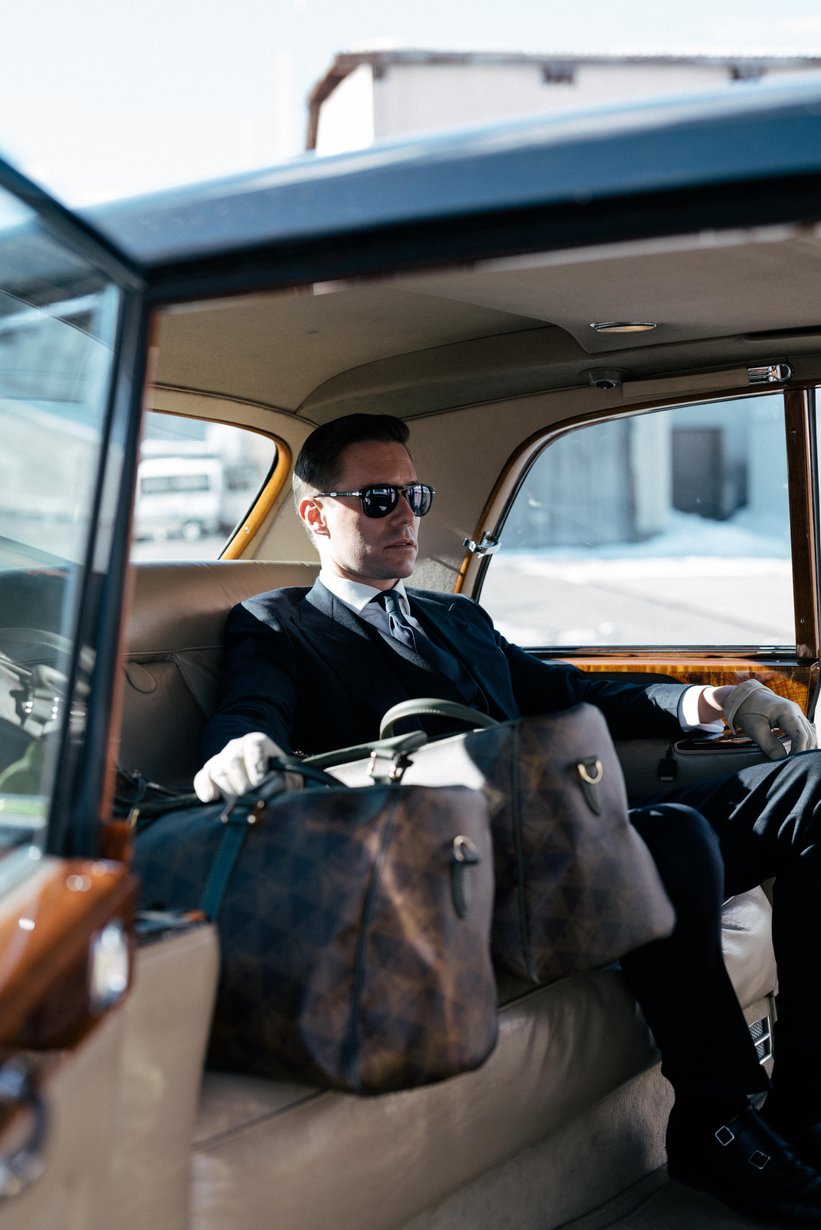 According to the film's original script, the driving scene at bored millionaire Crown's beach house called for a Jeep. But McQueen, having recently seen a picture of the original Manx airborne on the cover of Hot Rod magazine, decided a buggy would be a whole lot cooler (and, no doubt, more fun to drive...). But rather than use a Manx built from a standard kit, the star called on east coast off-road vehicle accessory shop Con Ferr and worked with its co-founder, Pete Condos, to create a buggy with a distinctive and individual look.
That meant fitting a speedboat-style wraparound windscreen, faired-in, central headlamps and a rear-mounted luggage rack. The seats were custom trimmed items from a Datsun Fairlady and the American Racing mag wheels were specially cast and fitted with Firestone race tyres. The most dramatic difference from the usual VW-powered Manx buggy, however, was that this one was given an air-cooled six from a Chevrolet Corvair.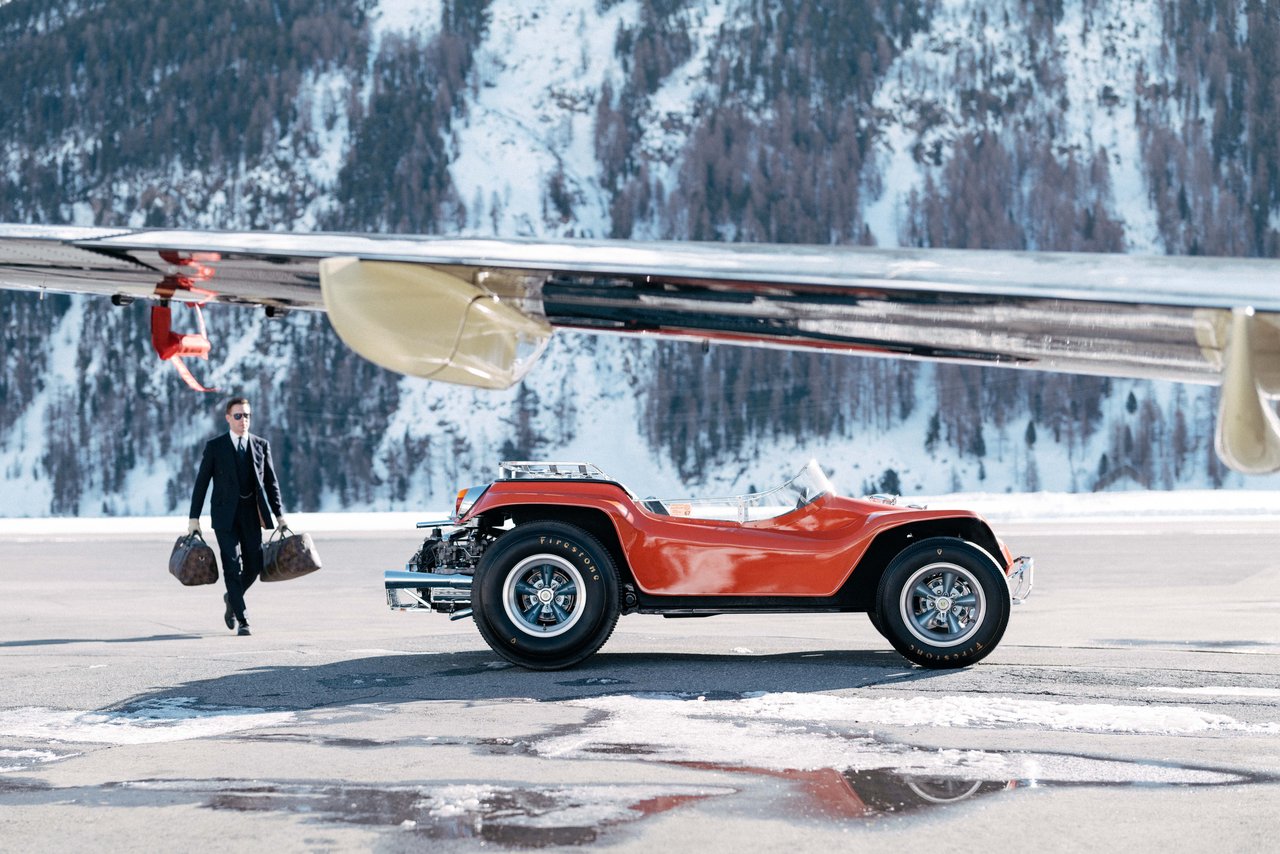 "McQueen had a real passion for the project and, apparently, originally wanted to fit the car with a Porsche engine - but budget considerations prevented it," says Gauntlett. "At the time he claimed the Corvair engine was pushing out 230 horsepower, but that was definitely an exaggeration. But even if it's only around 180, that's still three times the power of the average VW-engined Manx. The styling has been changed quite significantly, too, with a lot of the design ideas coming from McQueen. I suppose you could liken the result to the difference between a regular Porsche 356 and a Speedster version. The classic lines are there, but the overall effect is sleeker and more aggressive.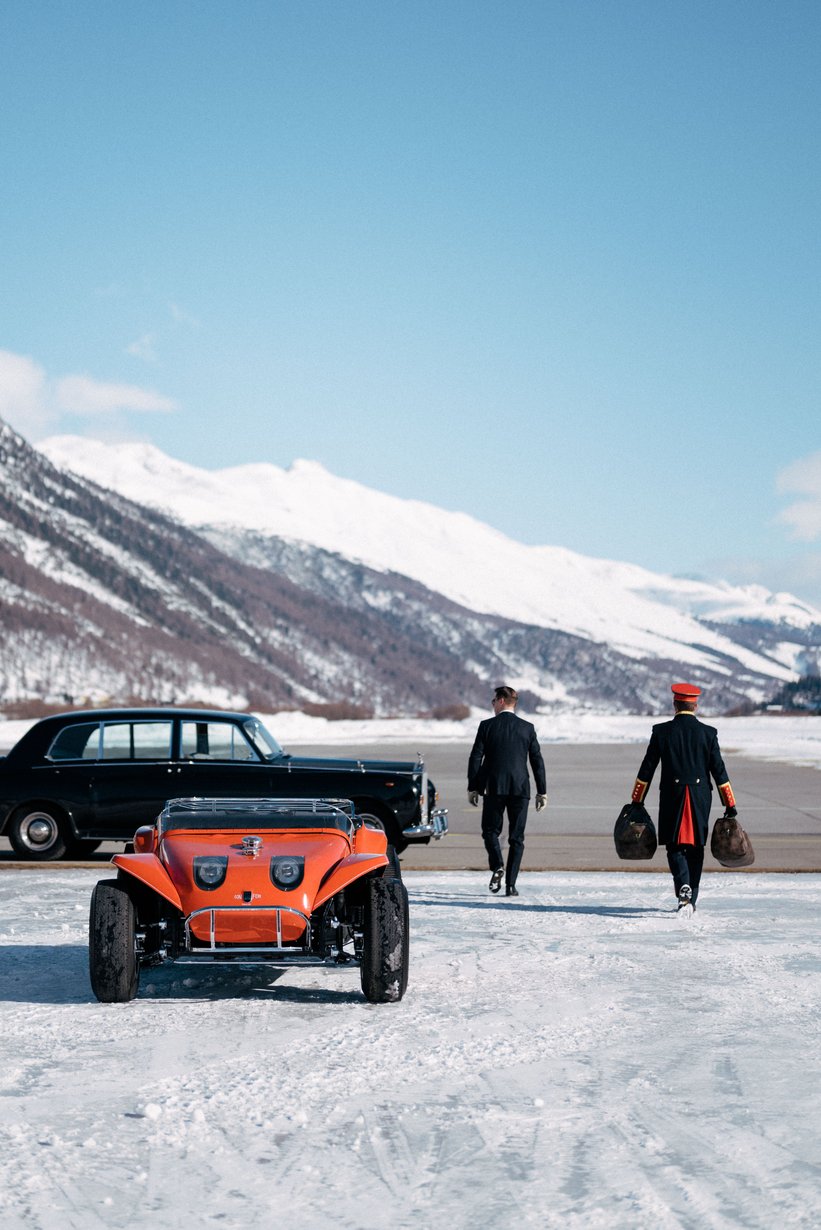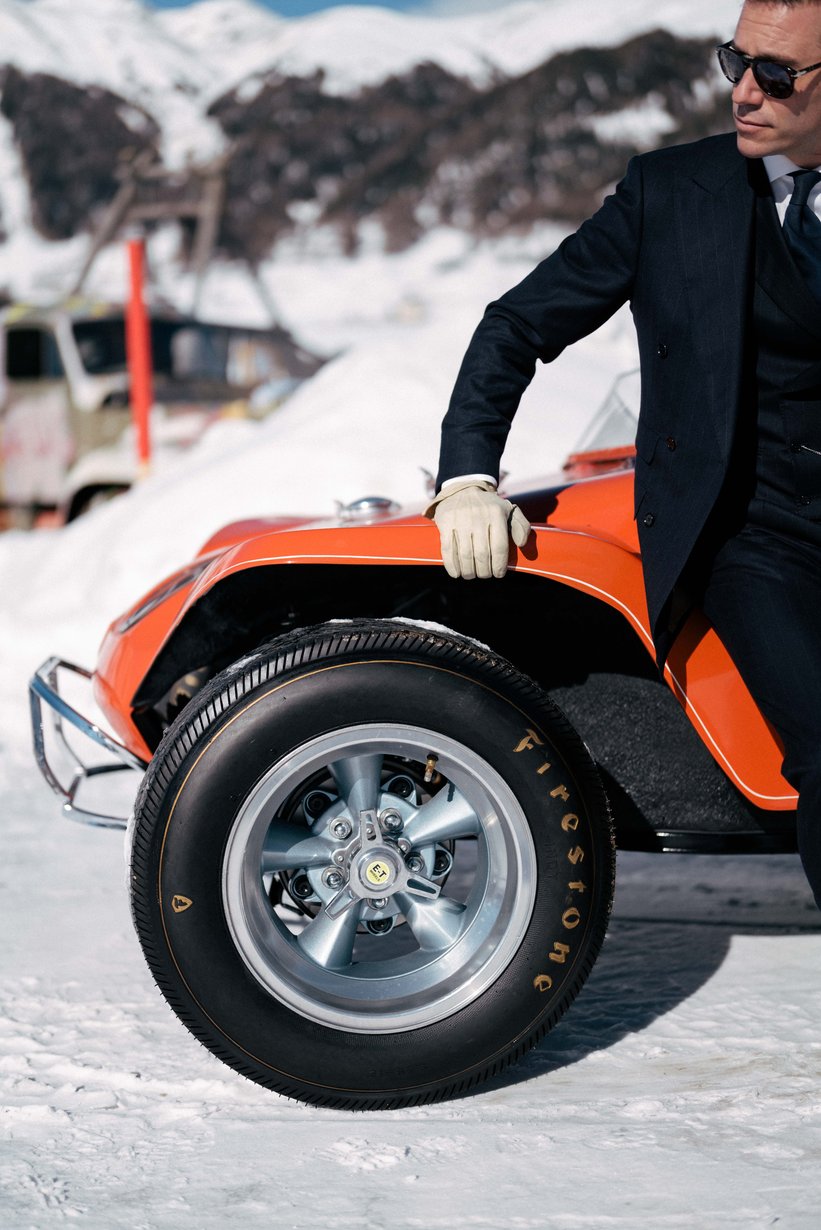 "Having taken the wheel of it for the first time at Engadin, I would say that it combines the friendly face of a Manx with a very angry demeanour – and while McQueen showed what a great driver he was in the film, I think it's more impressive that Faye Dunaway braved it out in the passenger seat. She was completely unrestrained, but just hung on while he jumped the car off the dunes and went ploughing through the sea," observes Gauntlett.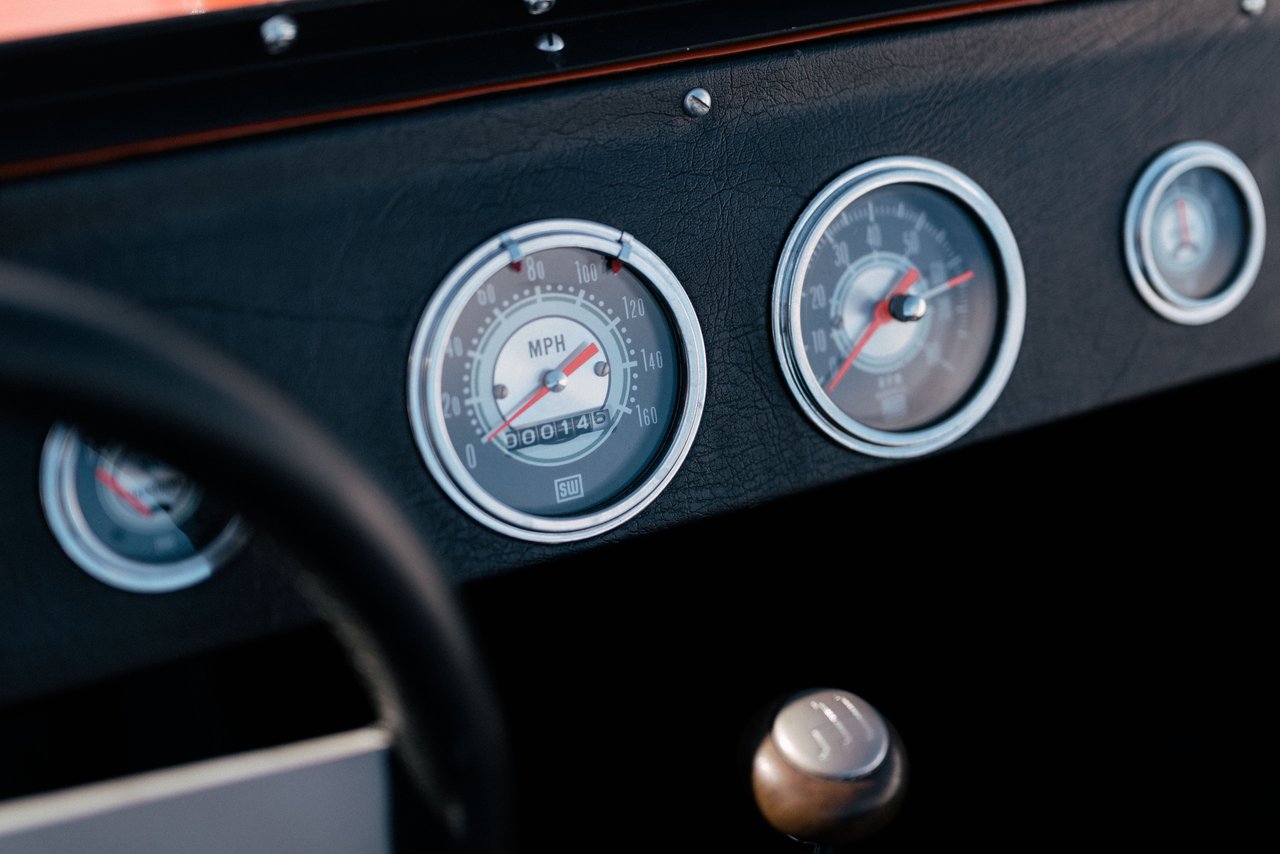 It was rumoured that McQueen took possession of the buggy for his own use after the film wrapped. In reality it was bought by Jim Phlueger, a Lincoln-Mercury dealer based in Hawaii who swapped the Corvair engine for a lighter VW unit bored to 2.2 litres. He then used it for sand racing before moving it on to another owner in Kauai who pressed it into service towing water skiers through the shallows of Hanalei Bay.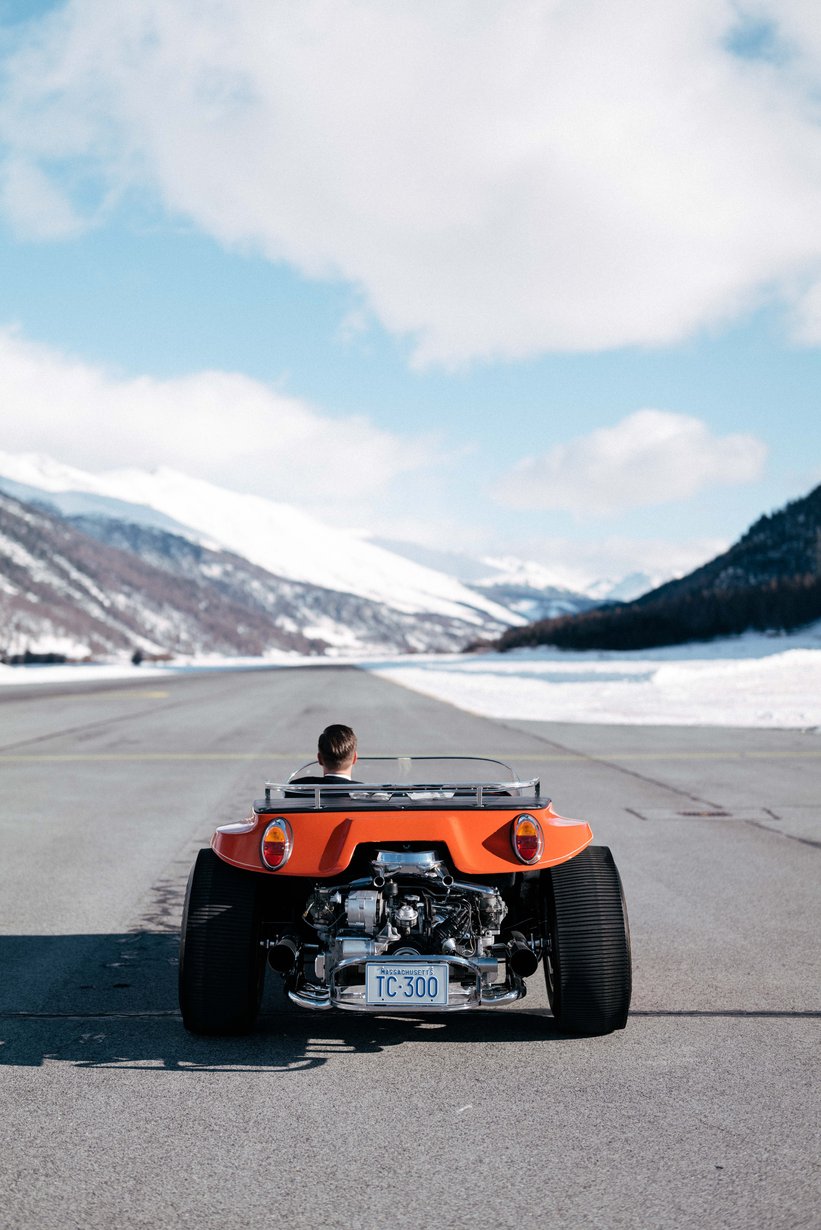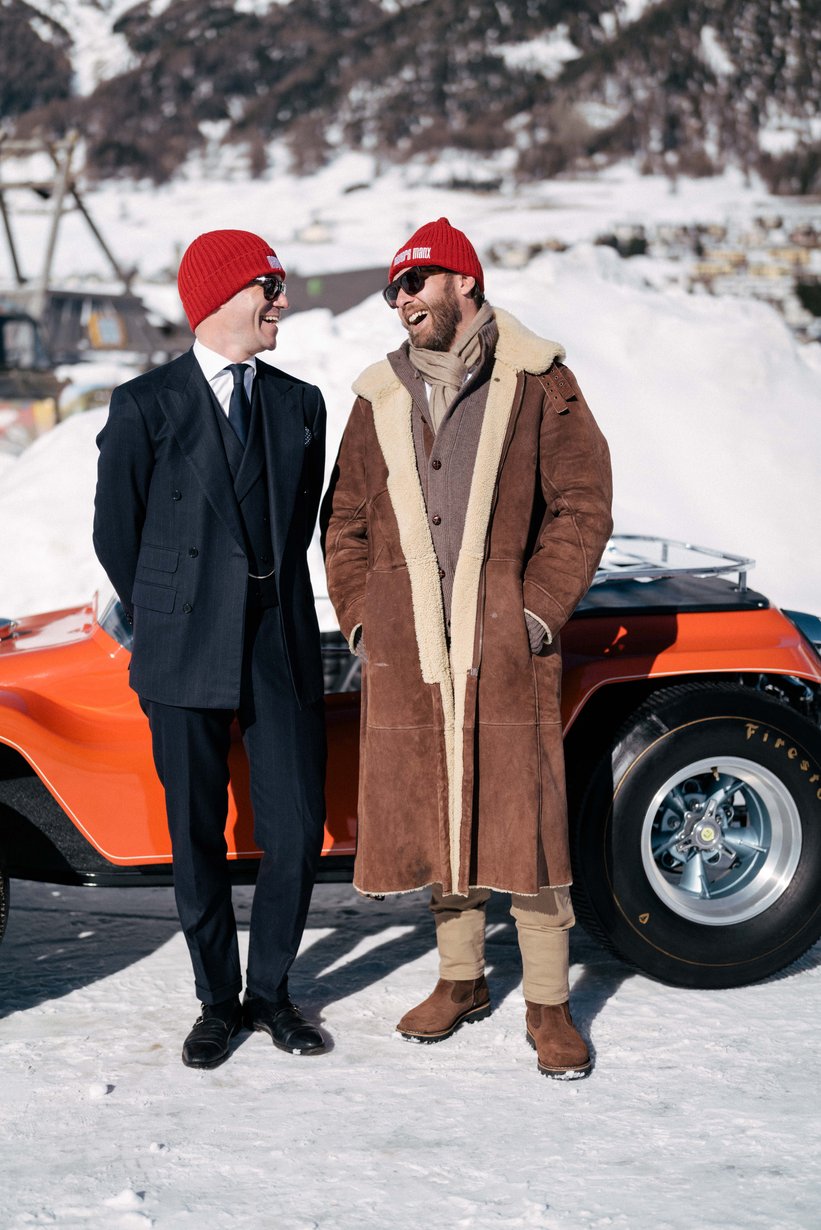 Despite its status as an important piece of movie history, the car inevitably ended up in a sorry state before returning to Honolulu after being swapped for a Mini Cooper and a shotgun. The new owner, however, was well aware of its significance and, after storing it for two decades, set about having it meticulously restored to the exact condition it was in when McQueen and Condos built it for the film.
If you want to discover for yourself just how good it is, take a trip to St Moritz this weekend where Gauntlett will be parading it around the horse racing course on the frozen lake. Although if there's one thing we doubt Meyers ever imagined being said in relation to one of his legendary beach buggies, it's "See you on the ice...."
Photos: Fabrizio d'Aloisio © 2022