Xavier Micheron of the Ascott Collection has been keeping his Rétromobile cards very close to his chest, and understandable so. When this outstanding Nissan R390 GT1 is displayed on the competition car specialist's stand at next week's show, it will be the first time the car has been publicly seen on French soil since it finished fifth at the 24 Hours of Le Mans in 1998. Along with the seven other R390 racers built by Nissan in a surefooted bid to win the world's greatest endurance race in 1997 and '98, this specific chassis – codenamed R8 and bearing the racing number 30 – has resided in the Nissan Heritage Collection in Yokohama for the last 22 years, away from prying eyes. But not anymore.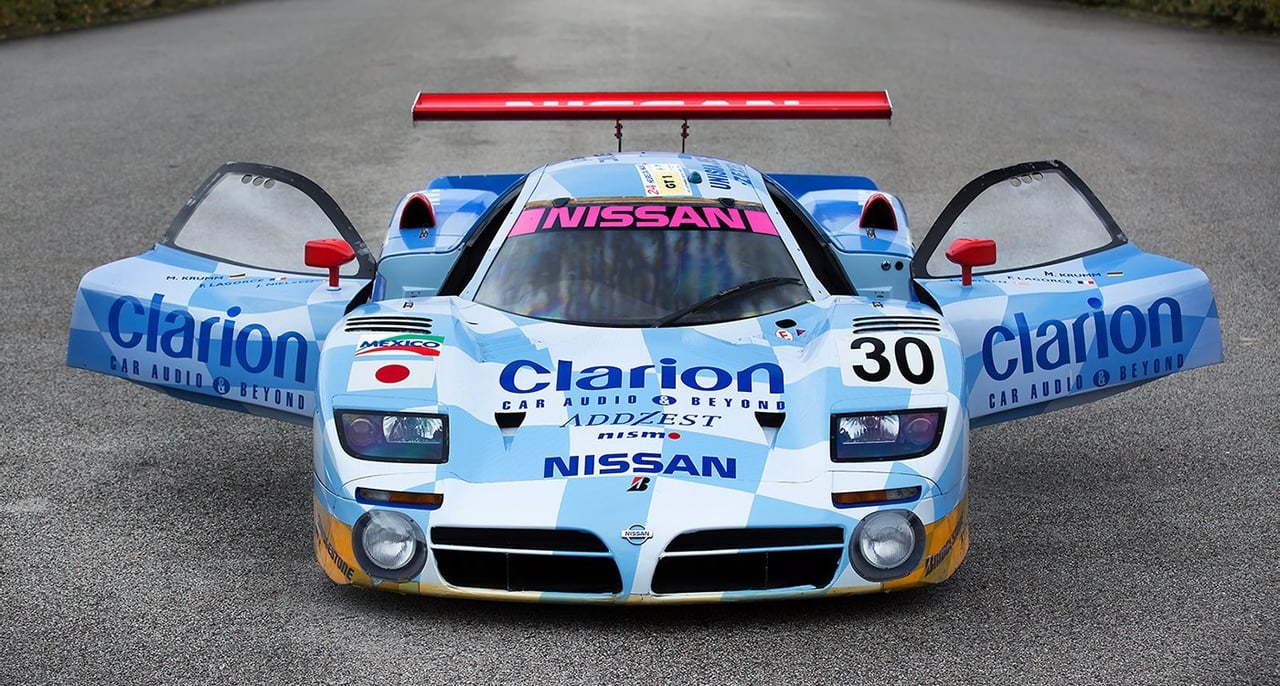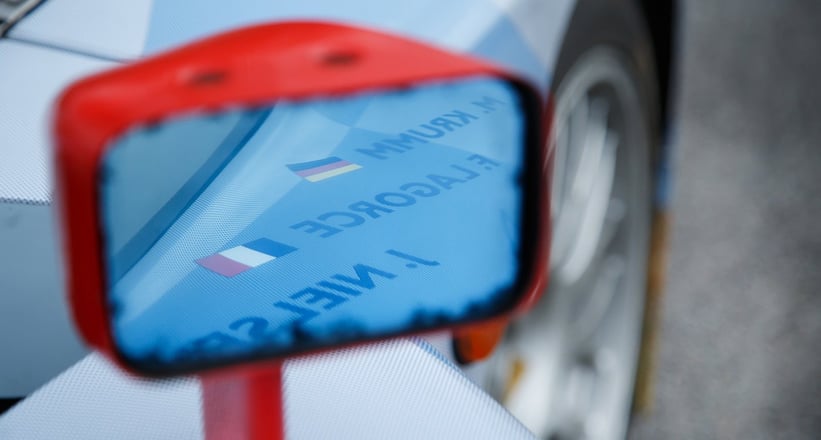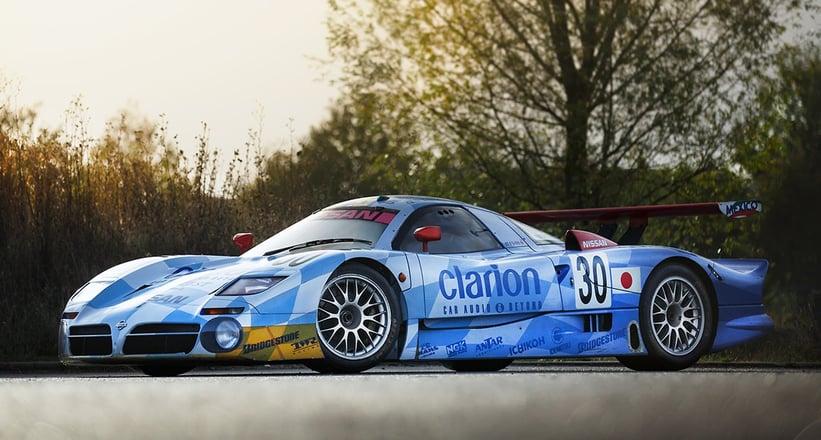 First, let's put this Japanese unicorn into some historical context. The Lamborghini Diablo, Jaguar XJ220, Ferrari F50, Bugatti EB110 and, of course, the mighty McLaren F1 – the 1990s was a great decade to love cars, whether you were an impressionable teen tasked with plastering your bedroom walls with posters or a fully grown adult with the wherewithal to go out and actually buy one of these exotic beasts. Jürgen Barth, Stéphane Ratel and Patrick Peter – all men closely affiliated with the world of contemporary motorsport – spied an opportunity.
From the ashes of Group C and the World Sportscar Championship, the trio launched the BPR Global GT Series in 1994, an international championship that quite rightly put the onus back on cars that resembled those in the showrooms. The timing was bang on. Encouraged by the popularity of the series (and no doubt McLaren's outright Le Mans win with the F1 GTR), the major manufacturers quickly turned their focus to GT1, sports-car racing's newfound premier league.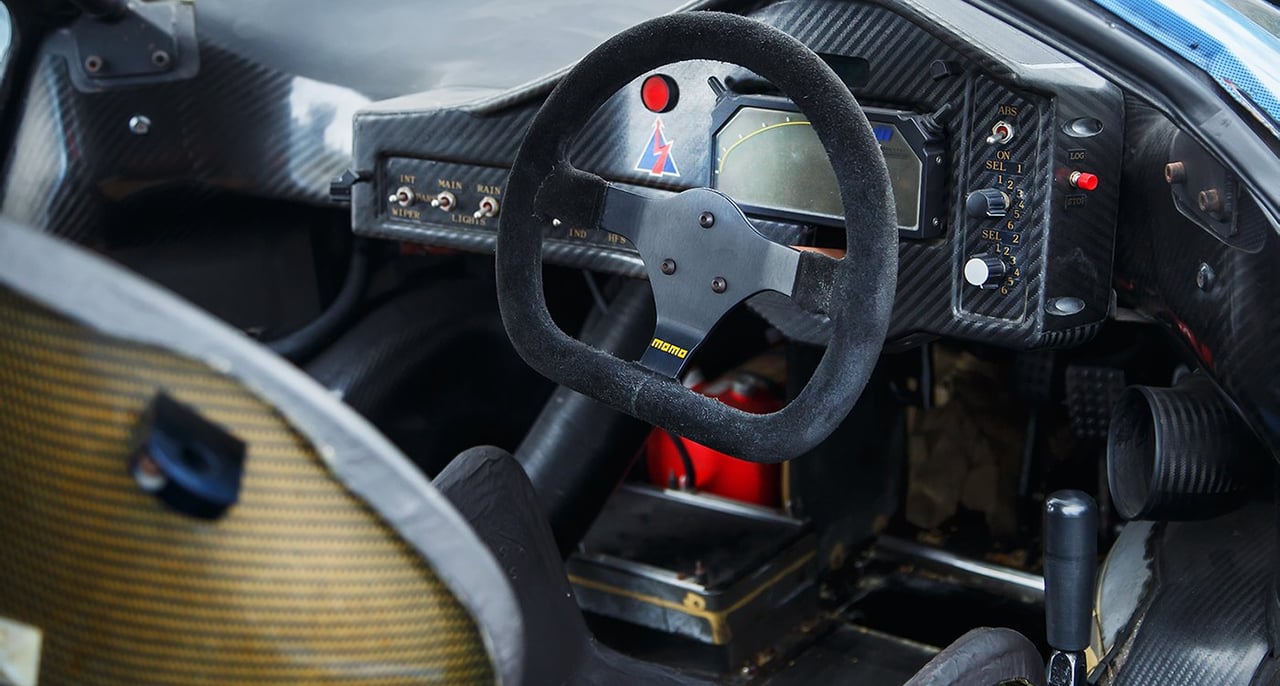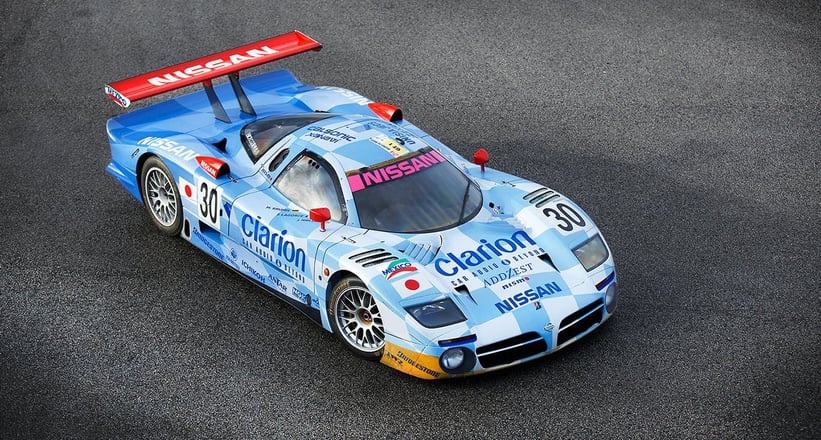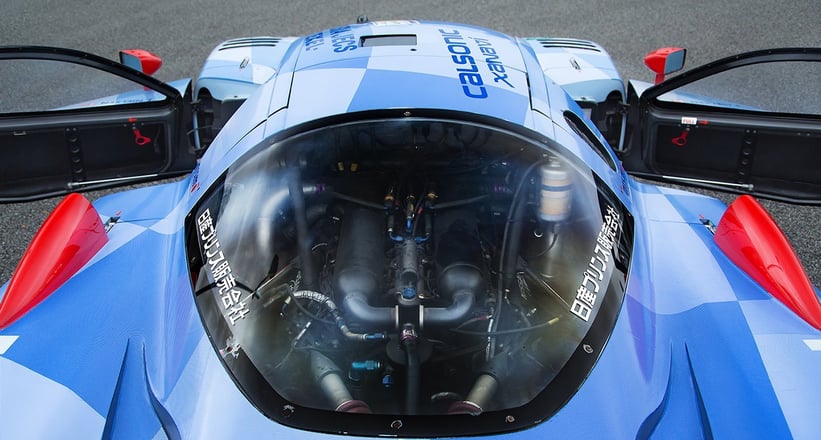 As the FIA and the ACO assumed control of the rapidly expanding BPR championship ahead of the 1997 season and liberalised the rules surrounding the top-flight category, so Porsche and Mercedes-Benz arrived on the scene with the GT1 and CLK GTR respectively, quasi-prototypes that took the sport's fundamental 'Grand Touring' rules and spirit to their limits, both technologically and morally. This was ultimately the catalyst for GT1's downfall, but it wasn't going to stop other automotive giants from having a crack at sports car glory. Enter the folks from Nissan.
Still reeling from Mazda's 1991 Le Mans victory, a feat it had failed to achieve with its own Group C efforts in the 1980s, Nissan sniffed an opportunity to restore its national pride. A failed attempt at fielding a GT-spec Skyline at the Circuit de la Sarthe in 1995 led Nismo to the front door of Tom Walkinshaw Racing (TWR), which, by that point, had severed ties with Jaguar. In just four shorts months, a team that included such esteemed names as Tony Southgate and Ian Callum birthed the R390, a stunning supercar with feline grace and a purity of design unrivalled by its soon-to-be rivals.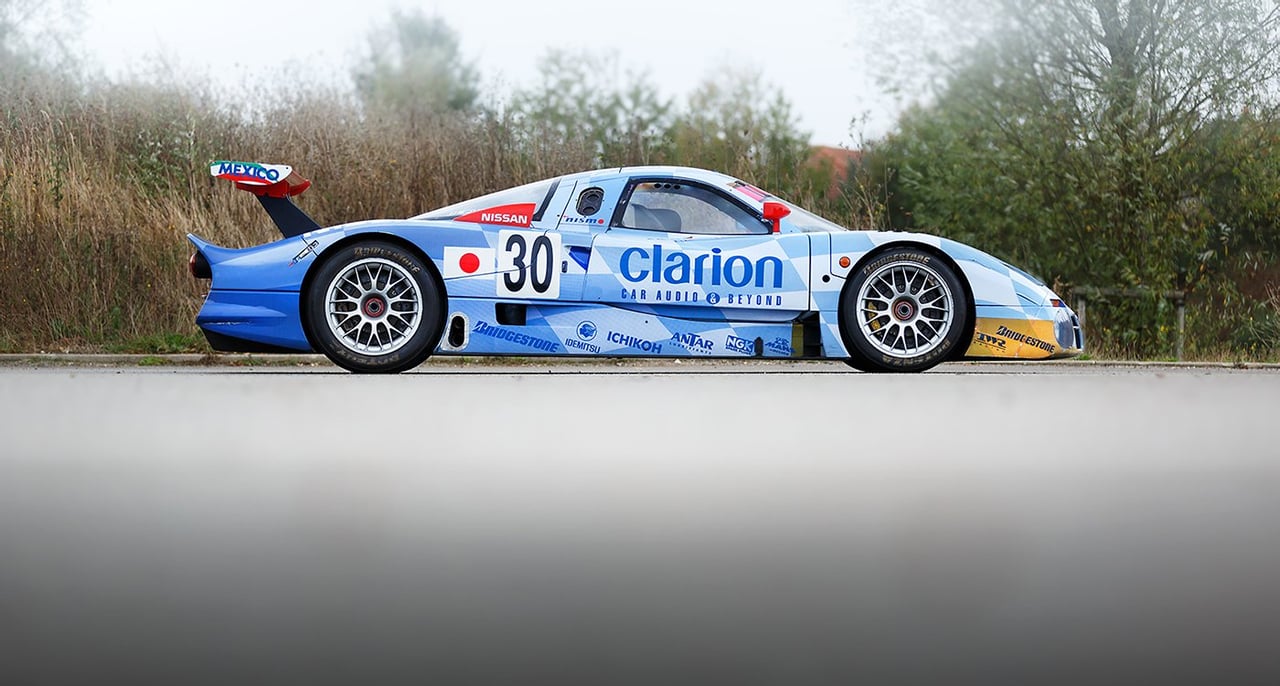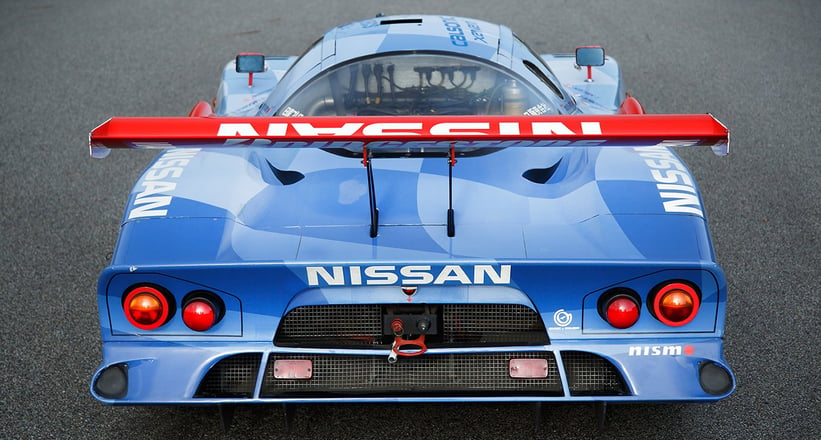 Beneath the sultry surface was a 640HP twin-turbocharged V8 that started life in Nissan's monstrous Group C cars and a central carbon-fibre tub as found in the Jaguar XJR-15, another TWR-built machine. That only the headlights were a Nissan-sourced aesthetic feature was indicative of the marque's willingness to sacrifice its commercial identity in order to win the world's greatest race. See, victory at Le Mans was the first and only goal of the R390. Why else was just a solitary road car built?
Nissan fielded three R390s at Le Mans in 1997, signing star drivers such as Riccardo Patrese, Erik Comas and Martin Brundle to signal its intentions. Alas, all three cars were thwarted by a gearbox cooling issue that resulted from a last-minute exhaust rearrangement at the behest of the ACO and its rulebook. Just one car finished, crossing the line 12th overall and fifth in class. There were crucial lessons to be learned.
For 1998, Nissan bolstered its squadron of R390s with a fourth entry. The car pictured, R8, was one of them. Piloted by John Nielsen, Franck Lagorce and Michael Krumm, it was the only car without a Japanese driver in its line-up. While the pace of the R390s was no match for the updated Mercedes CLK LMs and the new Toyota GT-One prototypes, those cars' unreliability allowed the Nissans to play a prominent role in the gruelling race for almost its entirety. R8, for example, held third position until shortly before midday, but a raft of minor maladies meant one of its sister cars snatched the podium. Messrs Nielsen, Lagorce and Krumm had to make do with fifth, while the remaining R390s finished sixth and 10th.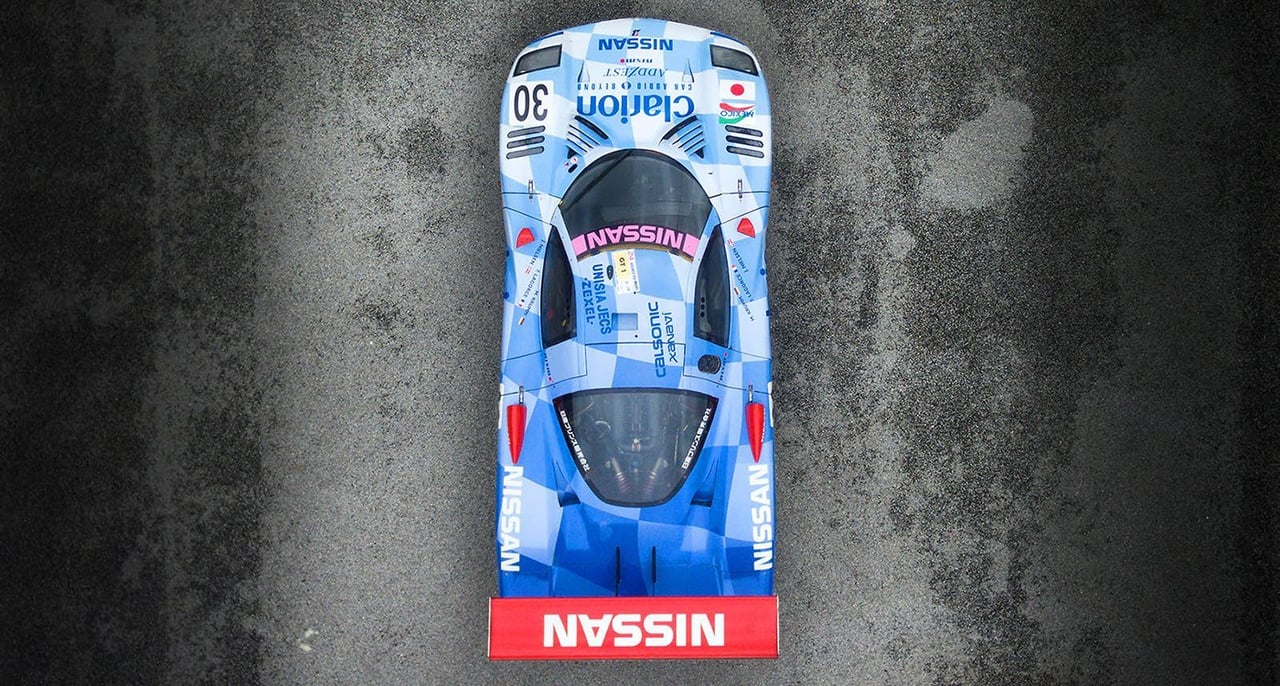 It was a fine effort by any standards, but it was not the result Nissan had hoped for. The GT1 category was pulled by the FIA in 1999 because of skyrocketing costs and Mercedes' absolute domination, and that was the end of the R390's competition career. R8 was given the catalogue number 178 and, along with its seven Le Mans comrades, entered the Nissan Heritage Collection in Yokohama, where it would remain for 21 years.
At Rétromobile next week, however, R8 will take pride of place on Ascott Collection's stand. And although it won't be the only late-1990s GT1 car at the show, as the only R390 in private hands, it will undoubtedly be the rarest. "You often see McLaren F1 GTRs and Mercedes CLK GTRs at shows – both were at Rétromobile last year, for example," explains Micheron. "But because Nissan kept all their cars, far less is known about these purebred racers.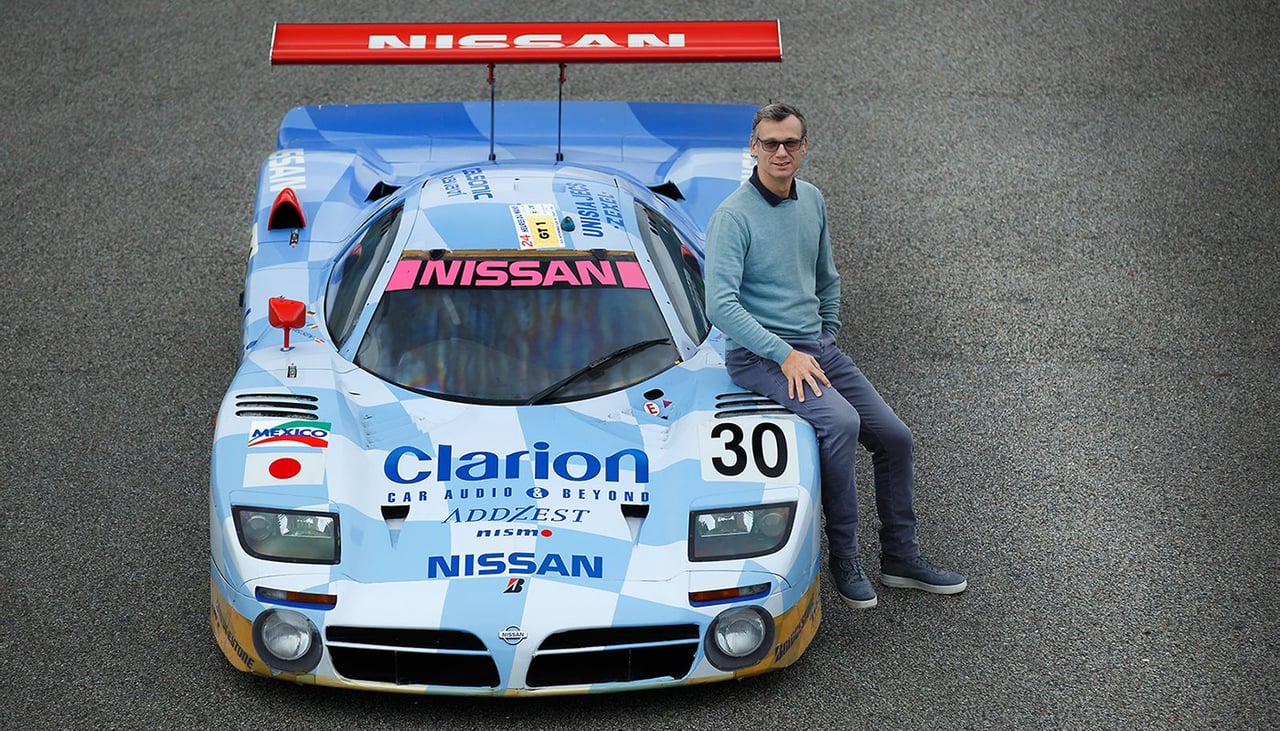 "I think GT1 cars are so popular today for two reasons. Firstly, they were beautiful cars that actually looked like the road-going models upon which they were based – the livery discerns racing cars today, while the shape identified them back then. Secondly, it's a generation thing. When I meet people who are in their forties, they remember watching these cars when they were teenagers and driving them on the PlayStation. It really was a golden era of endurance racing." Indeed, these bewinged beasts hit the zeitgeist in the 1990s, helped by their appearance in cult video games such as Gran Turismo and TOCA.
If you're headed to Paris for the annual season-opener next week, make sure you don't miss the opportunity to ogle this absolutely original Anglo-Japanese unicorn, because when the chance will arise again is a mystery. R390 GT1-R8 is a one-hit wonder in the most glorious sense of the term!
Photos: CM Arte for Ascott Collection © 2020