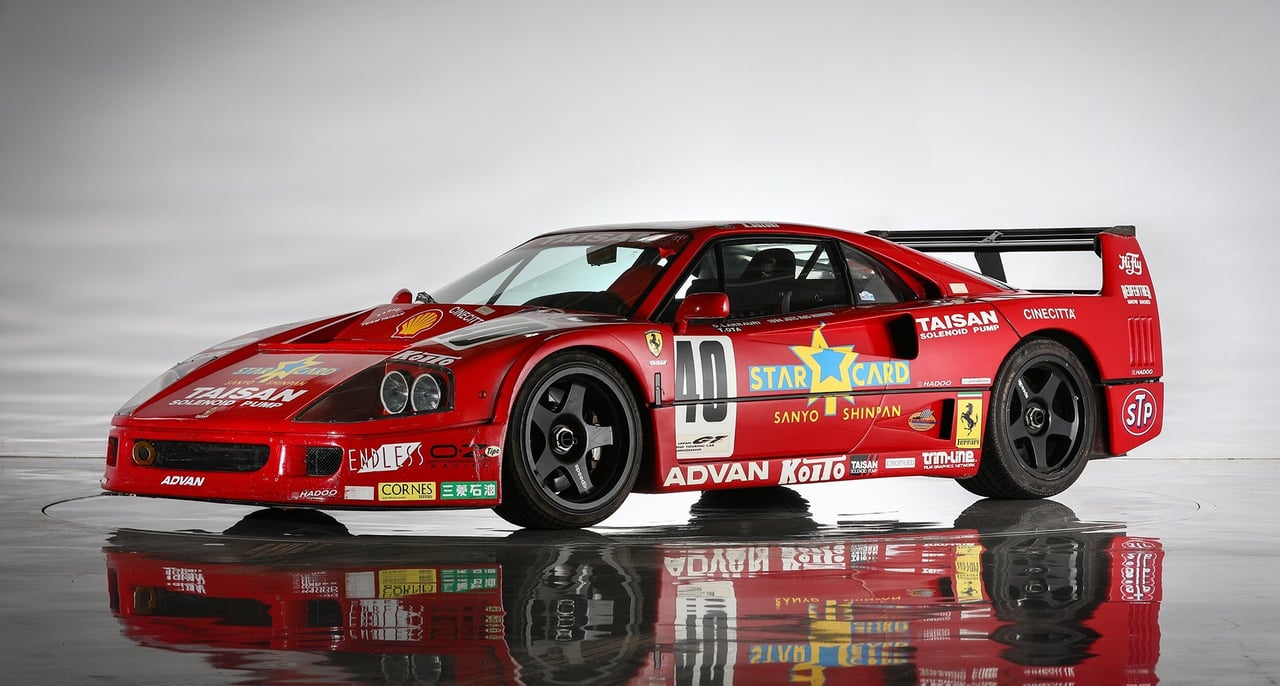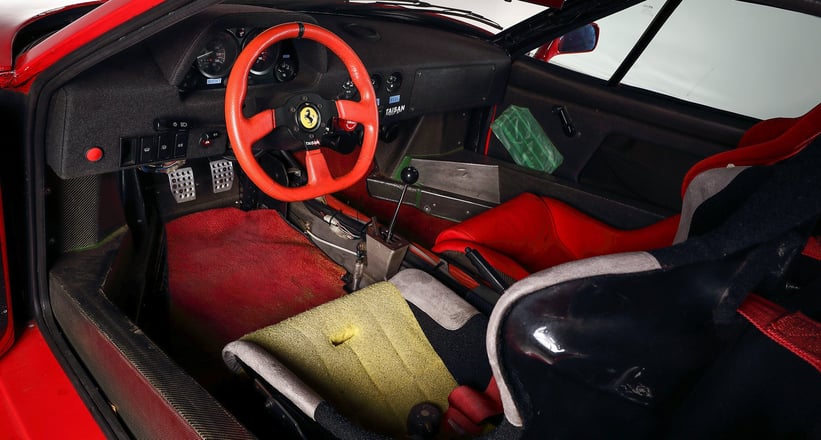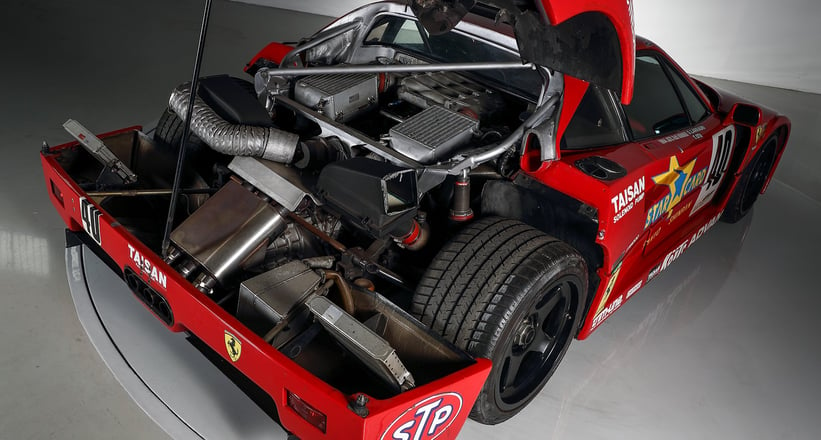 This 1988 Ferrari F40 shocked the racing community when Yasutsune "Ricky" Chiba, founder of the Team Taisan Japanese auto racing team, entered it into the 1994 Japan GT Championship. The Team Taisan livery is one of the most iconic to come out of Japan, having adorned 911 GT2s, Skyline GT-Rs, and Porsche 962s to name a few. Chiba would go on to enter a second F40, which was run in the black and red livery. The car you see here though is the first car and remains in its original livery.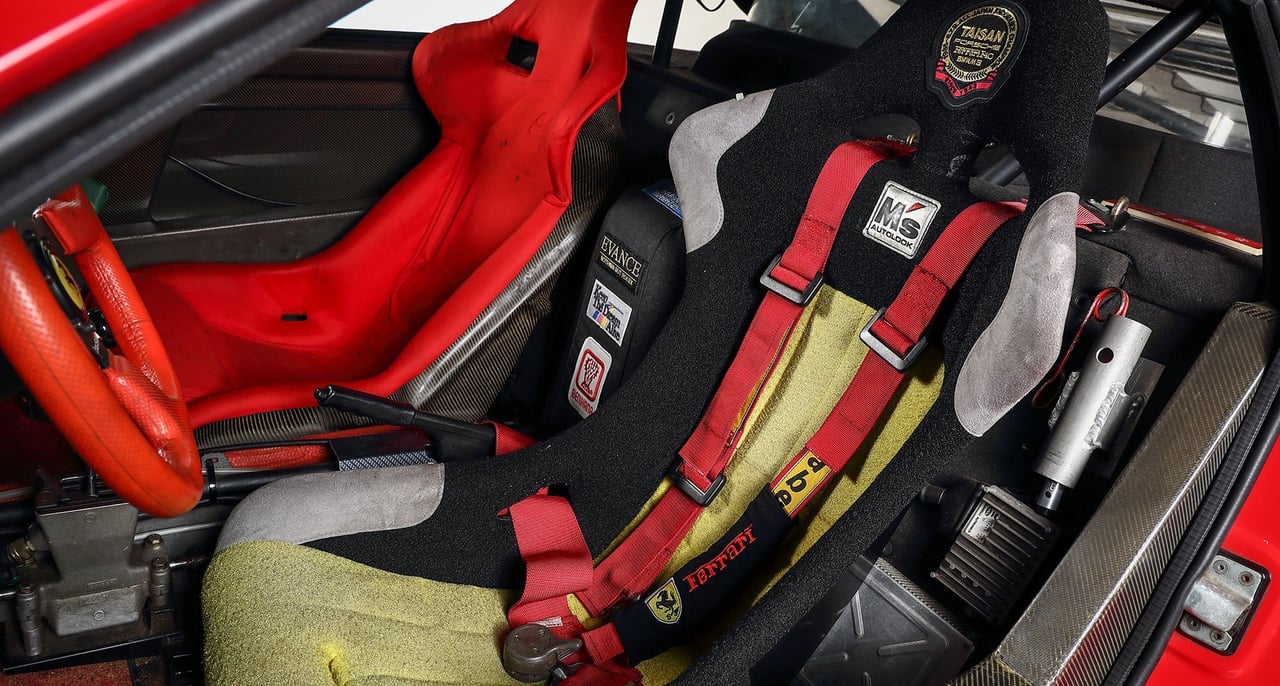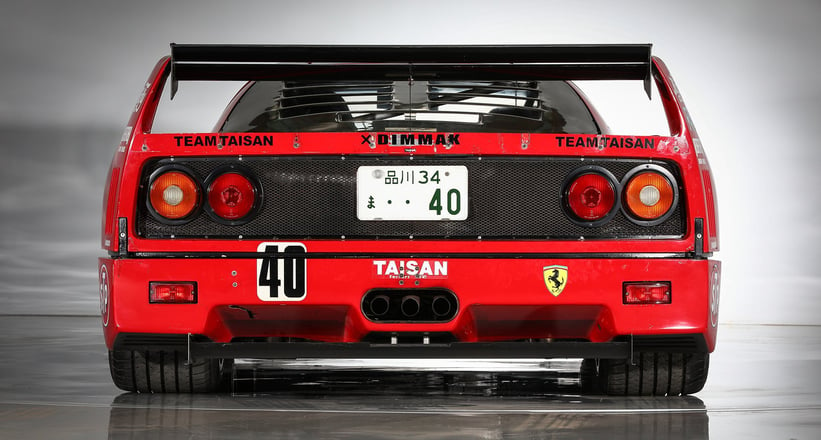 Over the course of the 1994 season, the road car was gradually modified with the addition of Michelotto parts, and at the Mine circuit Oscar Larrauri and Tetsuya Ota took a sensational win. Available to bid on through BH Auctions, this car is still in its JGTC specification, with only a few minor modifications to make it street legal.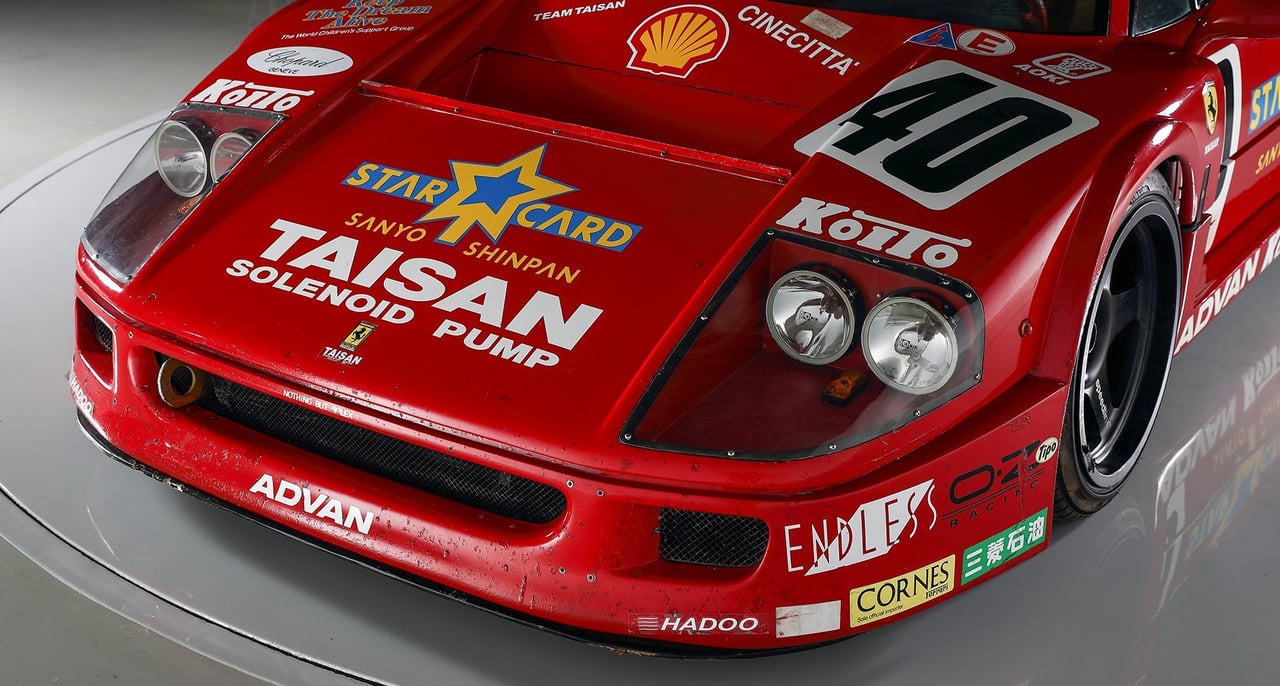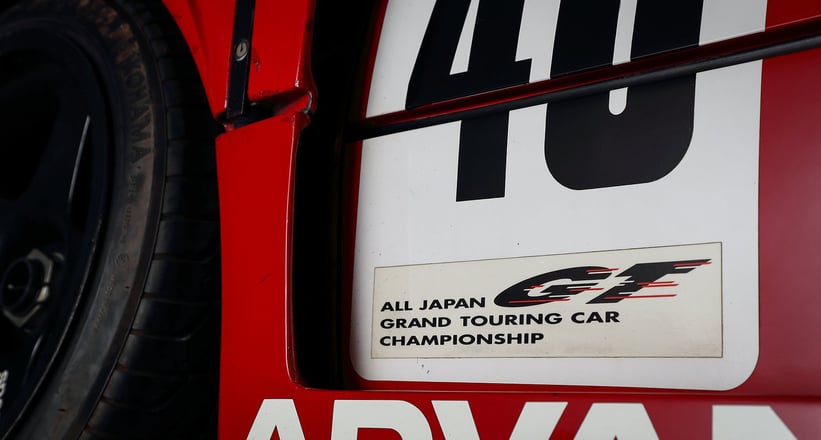 Ferrari F40 interest shows no sign of slowing, and this important race-winning GT car would be a shrewd investment with various opportunities for race and demo use. Or maybe you just enjoy this uncompromising road racer on your favourite piece of tarmac, Smokey Nagata style.