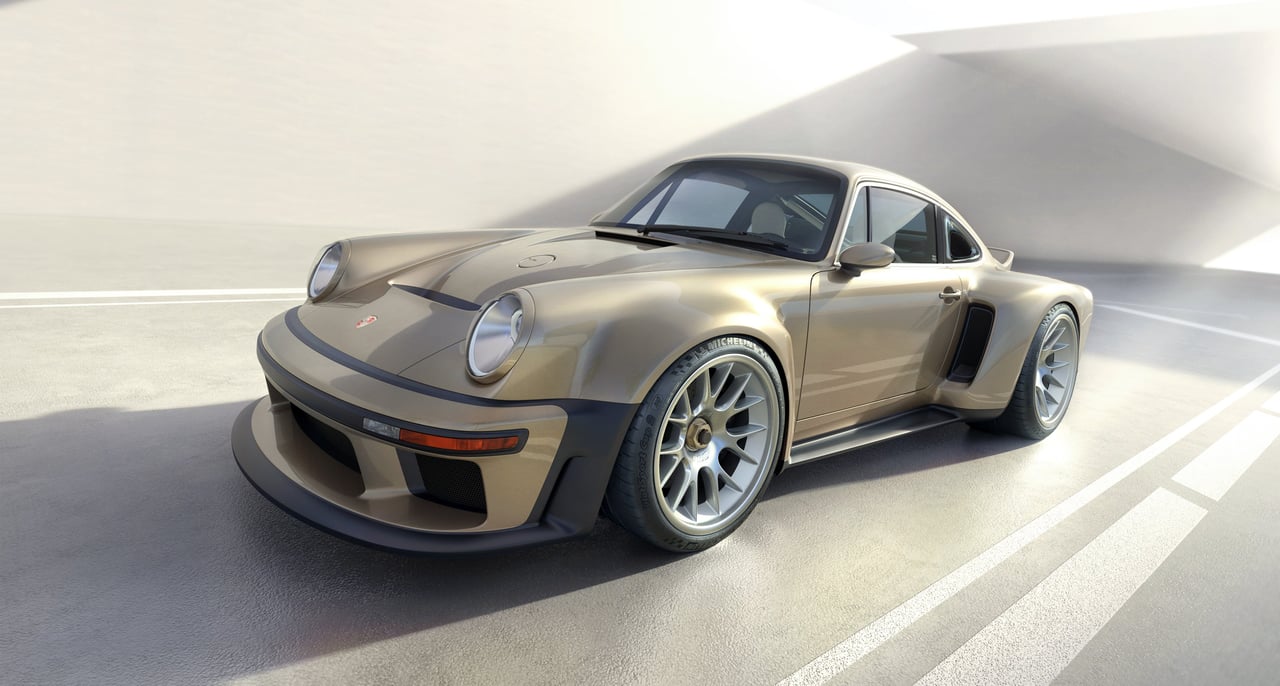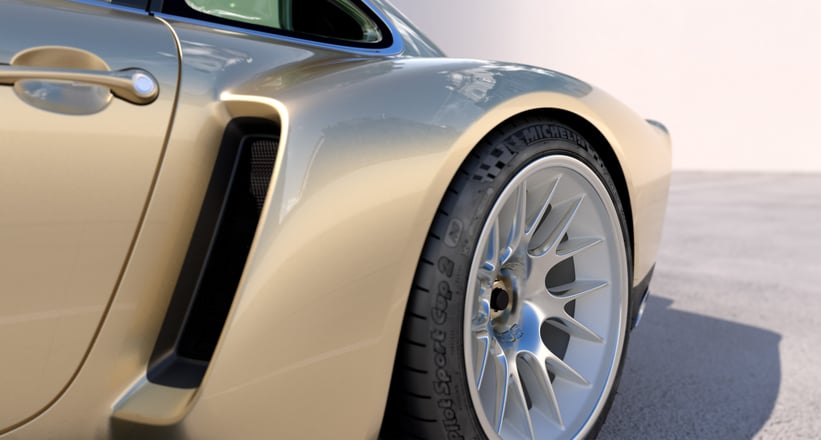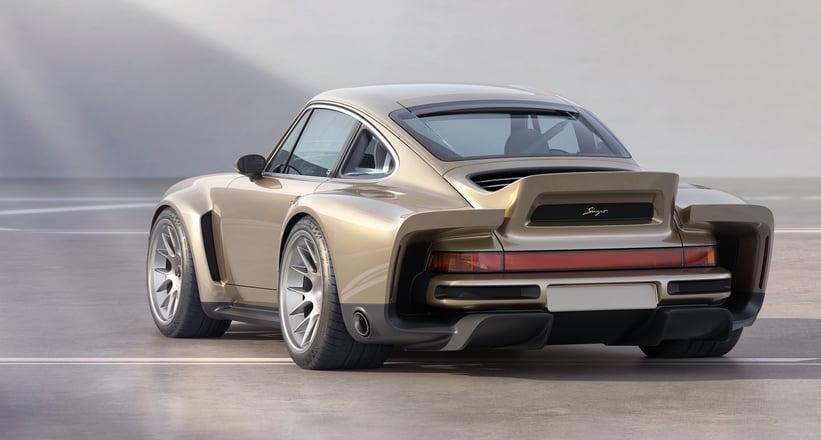 Unrivalled masters of reinventing the wheel, Singer have returned with yet another take on Porsche's rear-engined wunderkind. Behold Singer's DLS Turbo, a 934/5-inspired restomod available in both track and road-focused flavours. Regardless of which direction you steer your new reimagined 911, it will be powered by the same ballistic engine. The beating heart of the DLS Turbo is a unique 3.8-litre twin turbocharged flat-six that features 4 valves per cylinder, electric wastegates, air-to-water intercooling, and a horizontally mounted, electrically powered fan. Endowed with more than 700 horsepower and capable of screaming its way to a 9000 rpm redline, the DLS Turbo should be a startlingly fast automobile.
As mentioned above, owners will be able to choose between a more track-focused, high-downforce configuration (shown in Blood Orange) or a subtler, road-focused configuration (shown in Moet Blanc) for their DLS Turbo. However, if you're particularly indecisive, owners may request that their car is modified to accept both aero configurations, perfect for some Need for Speed-style rapid bodykit swaps.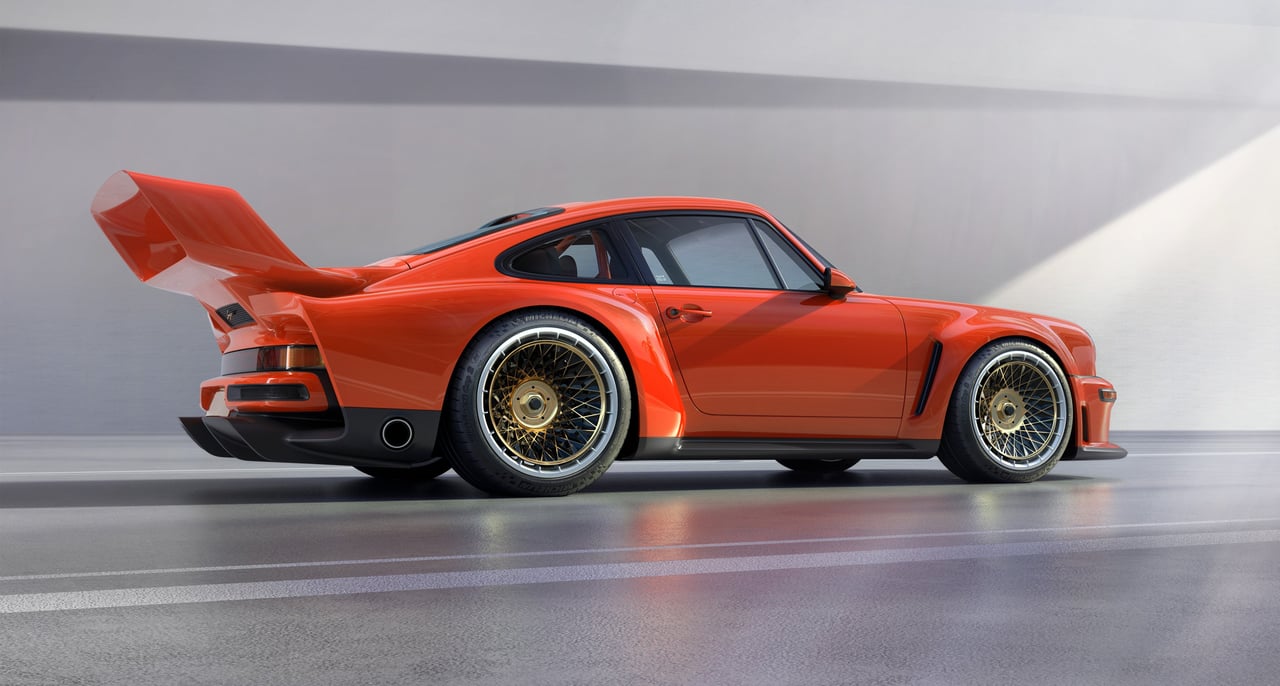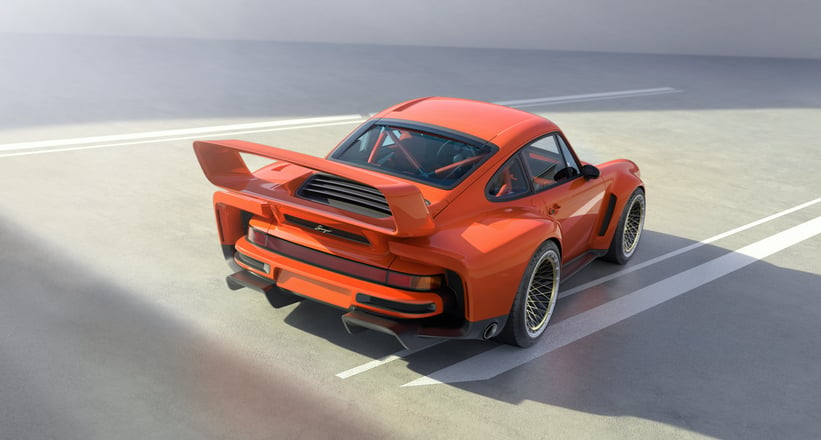 Both variants of the DLS Turbo carry clear visual cues for the 934/5 racers to which they are intended as an homage. Singer chairman and founder, Rob Dickinson, had this to say on the inspiration for his latest restomods: "I was 12 when my father's friend showed us his Super 8 film of the 1977 Watkins Glen 6 Hours. As the familiar face of a Porsche 911 morphed into impossibly boxed hips, gaping intakes, and a giant double-planed rear wing, I can still remember the shock and the realisation that this was the other life of the 911—the racing car. Since Singer began, I've wanted to return to that moment, collaborate with our clients and celebrate that car—the 934/5."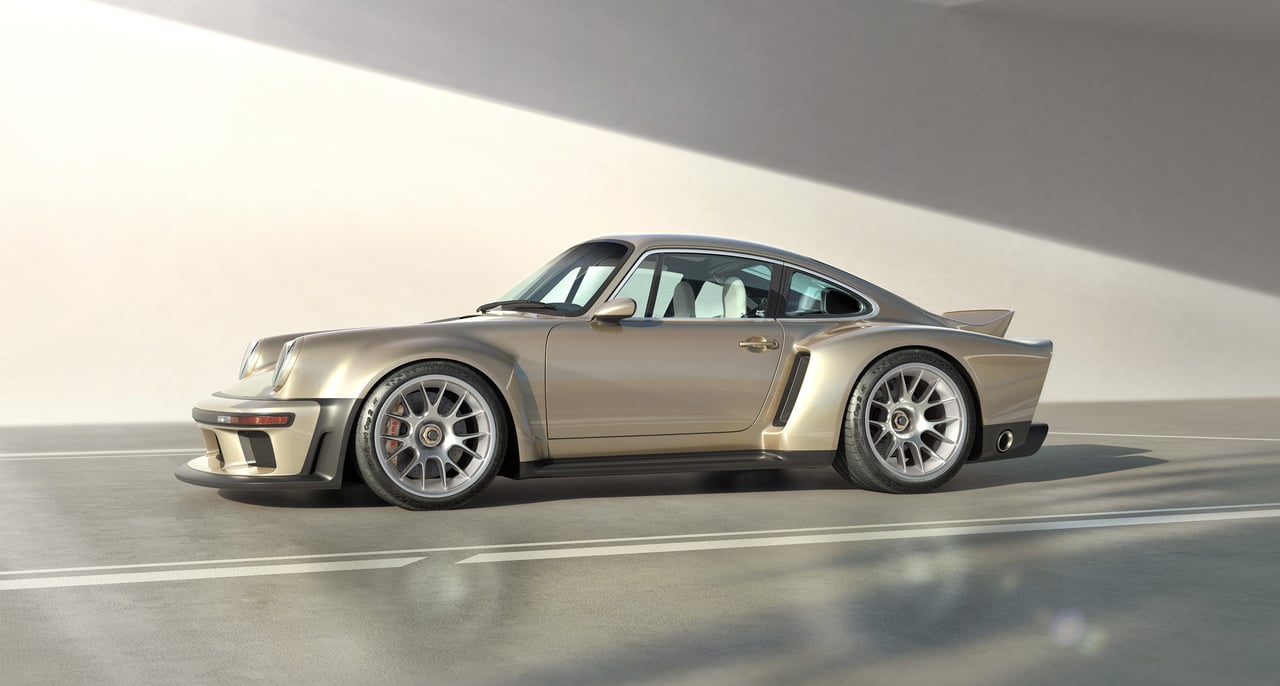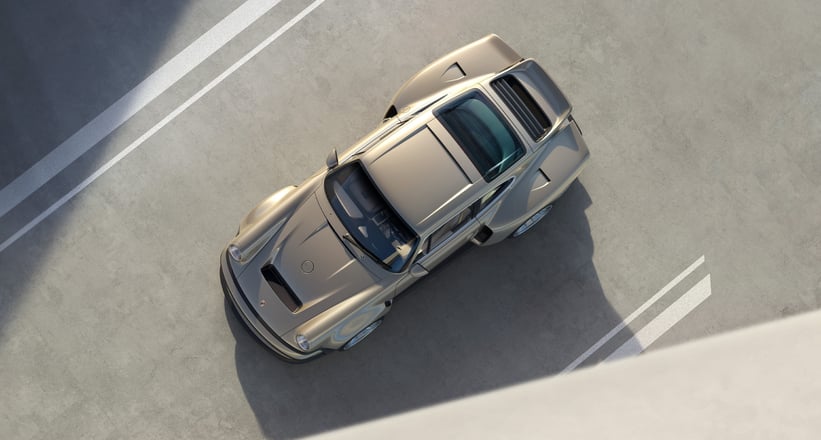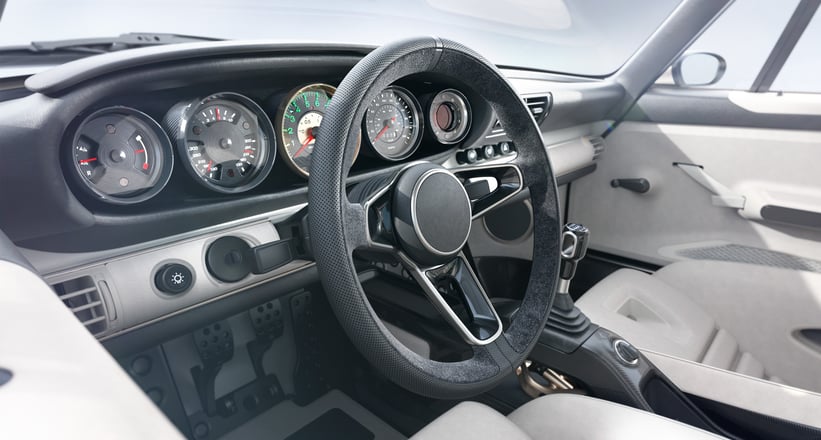 There's no word on pricing and availability for the DLS Turbo, but naturally, the sticker price on such a customisable car will largely depend on each owner's level of personalisation. Regardless, we assure you that each DLS Turbo will carry an eye-watering price tag, with the rarity to match. What do you think, is this perfect homage to the 934/5, or is this one restomod too far?