Nobody hides the Maserati in the garage...
If you'd worked tirelessly to buy a gorgeous sports car such as a Maserati GranTurismo, why would you want to hide it away in the garage? In this stunning geometric house in Japan, the handsome coupé is practically a member of the family…
Less is Maserati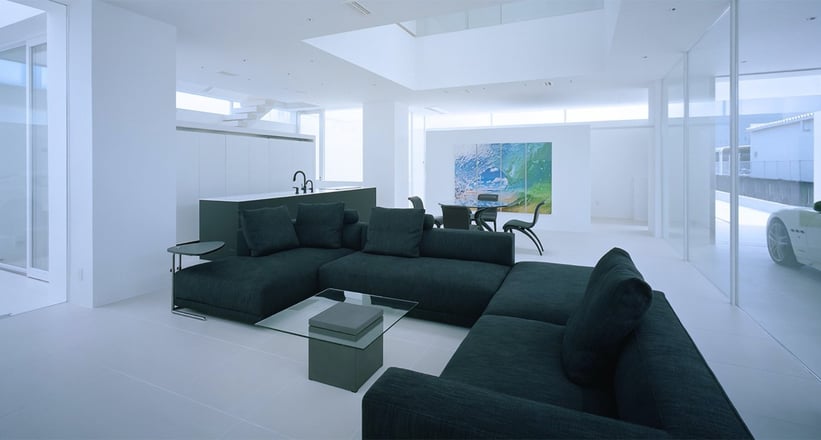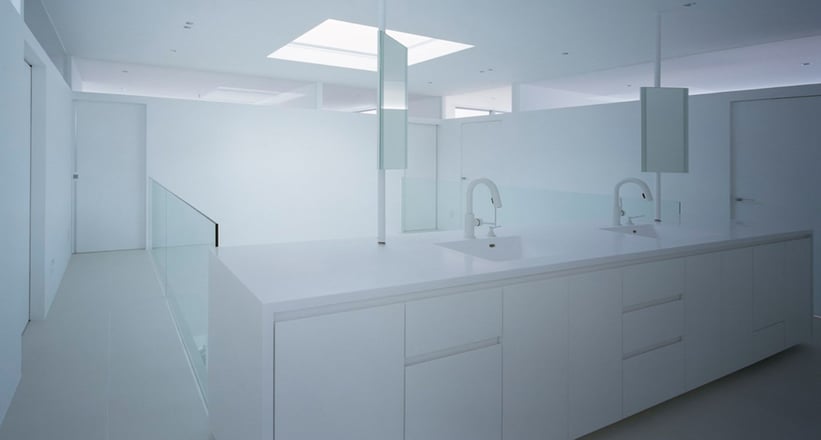 Designed by the Tokyo-based FujiwaraMuro Architects, this wonderful residence is located in the Japanese port city of Takamatsu in the province of Kagawa. The spirit of the clean, minimal cubic exterior architecture continues indoors, where there is over 200 square-metres of floorspace spread across three storeys. Despite the long, thin windows, natural light is plentiful inside thanks to voids at each corner and in the centre of the house. All of that pales into insignificance when you get to the living room, however – the family who commissioned the house quite rightly wanted to be able to admire their Maserati from the comfort of their dining table. There are centrepieces and there's a gleaming white GranTurismo, arguably one of the most beautiful 2000s sports cars of them all.
Photos: FujiwaraMuro Architects