It's telling of a car's grandeur when it's not commonly referred to by its given nomenclature, but rather by the name of its high-profile original owner. The Maserati 5000GT was one such machine. It was the brainchild of Mohammad Reza Pahlavi, the outrageously wealthy Shah of Persia, who had more than a penchant for luxury cars. In 1958, while searching for the perfect Grand Touring car in which to traverse his beautiful country, he persuaded Maserati to drop the 5.0-litre V8 engine from the redundant 450S racer into a 3500GT chassis, before having the entire car clothed with a lavish body by Carrozzeria Touring in Milan.
The Shah of Persia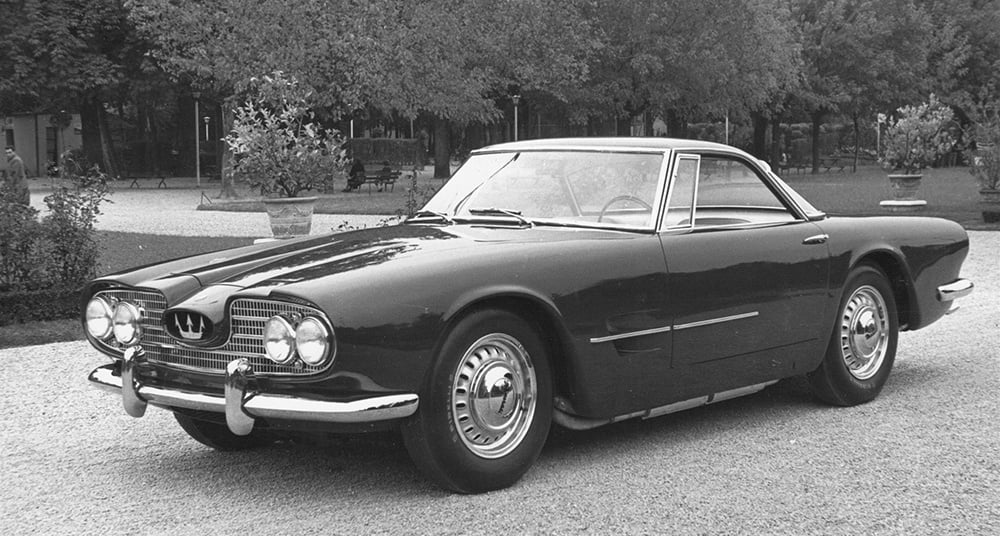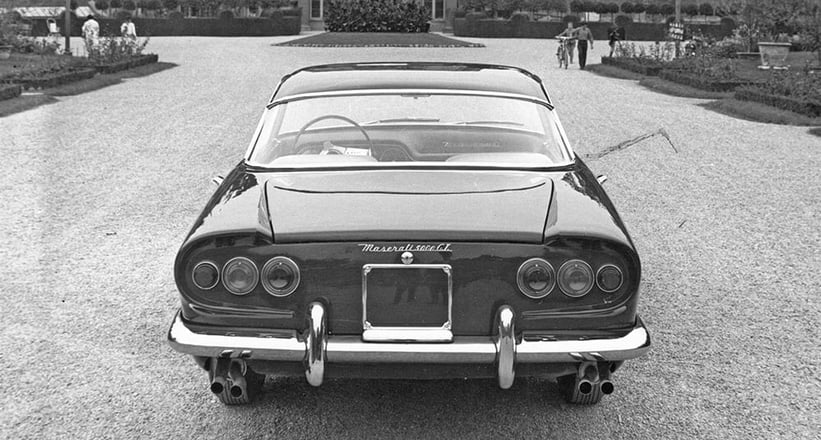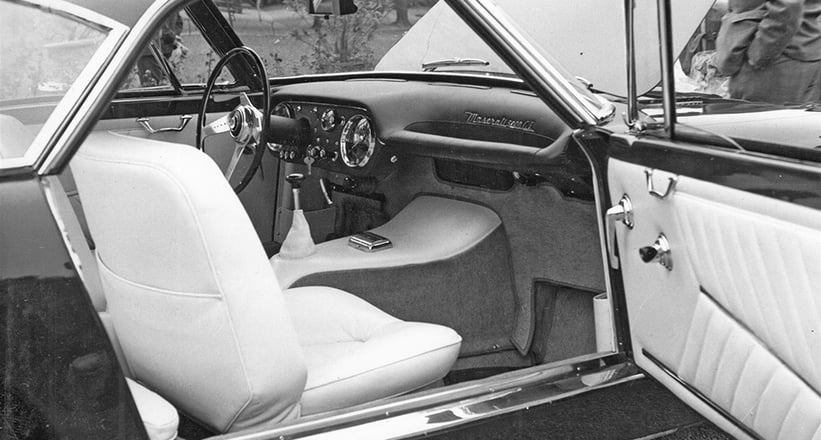 The resulting car, which was christened the 5000GT, really was the pinnacle of automotive glamour, performance, and luxury. Owing to its eye-watering price tag (similar to a Rolls-Royce Silver Cloud), just 34 examples were built for royals, heads of state, wealthy industrialists, and actors alike. But while cars were bodied by various coachbuilders, including Pininfarina, Frua, and Allemano, it's the original Touring-designed examples — the 'Shah of Persia', of which three were produced — that are widely considered the most beautiful. And it's the spirit of this car, which celebrates its 60th anniversary this year, that Touring has chosen to evoke with its latest custom creation: the Sciàdipersia.
Automotive Orient Express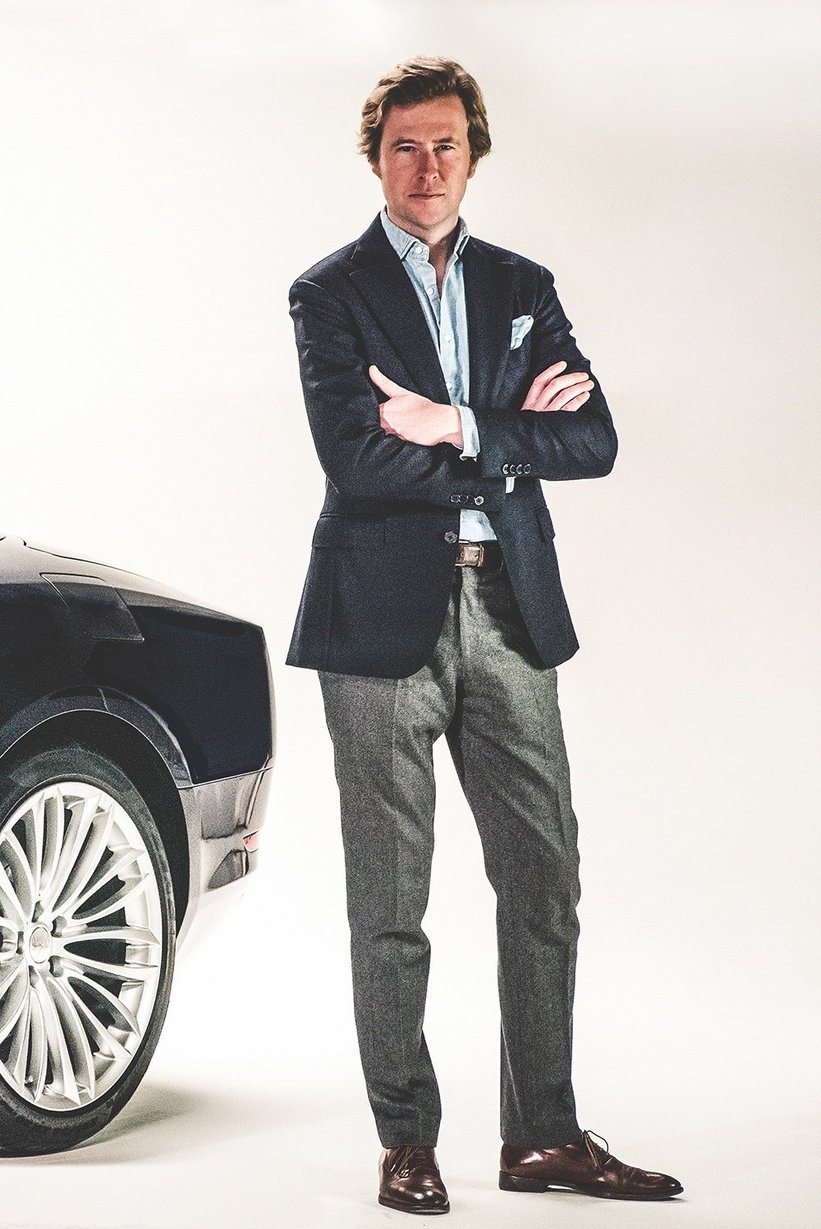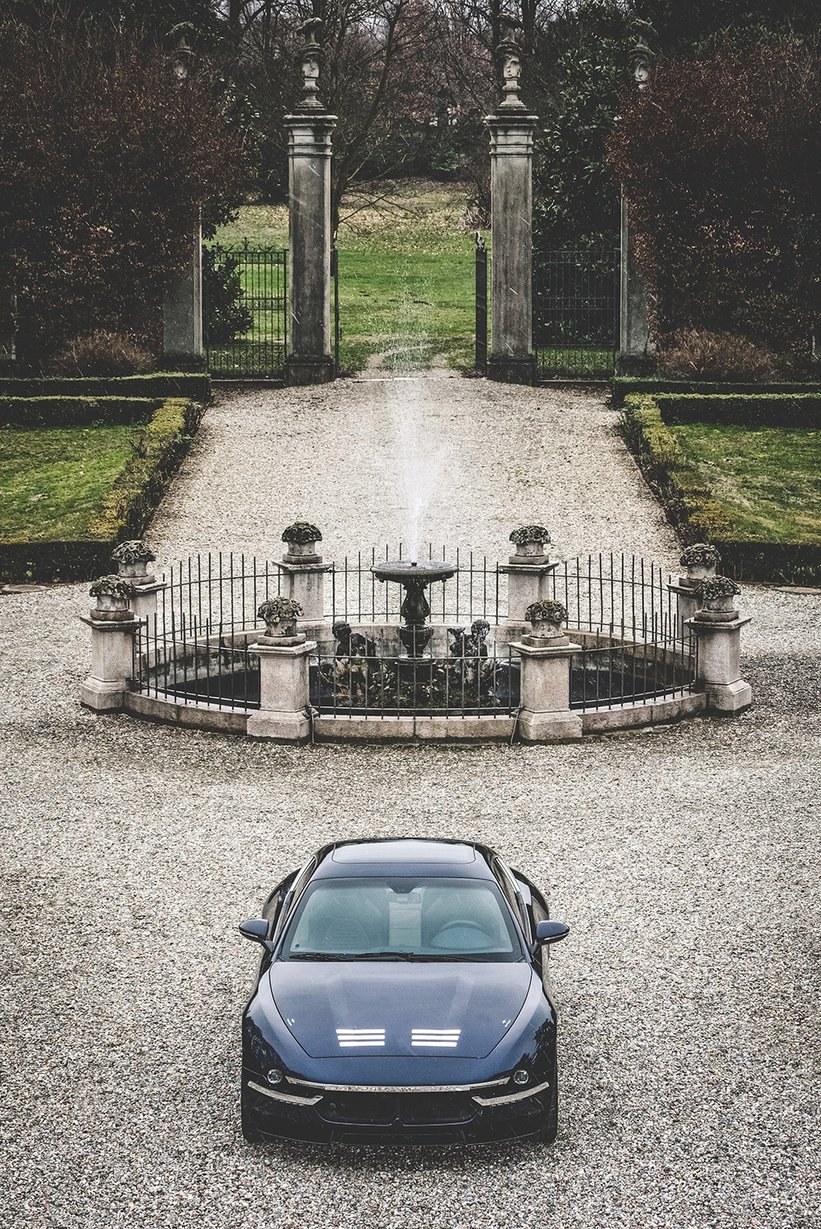 Poised to make its debut at next week's Geneva Motor Show, the Touring Sciàdipersia is a coachbuilt, limited-edition Grand Tourer built on Maserati Gran Turismo underpinnings. "The gentleman who commissioned the Sciàdipersia travels frequently and wanted a special car in which to cover long distances with maximum ease and comfort," explains Louis de Fabribeckers, Touring's head of design. "So, we decided to make a link to a car from our history, the 5000GT — not in terms of design, but in terms of concept."
This concept also led Fabribeckers and his team to draw a comparison to the Orient Express — the great cross-continental train whose name became (and, in fact, remains) a byword in the romance, luxury, and intrigue of long-distance travel. "Just as riding the Orient Express is all about staring out of the window and taking in the breath-taking scenery, the Sciàdipersia has been designed to allow its occupants to truly enjoy and savour their journeys — something that's very important to me and that I think has been lost in recent times." He references the expansive glasshouse and the panoramic glass roof as a good case in point.
Perfectly balanced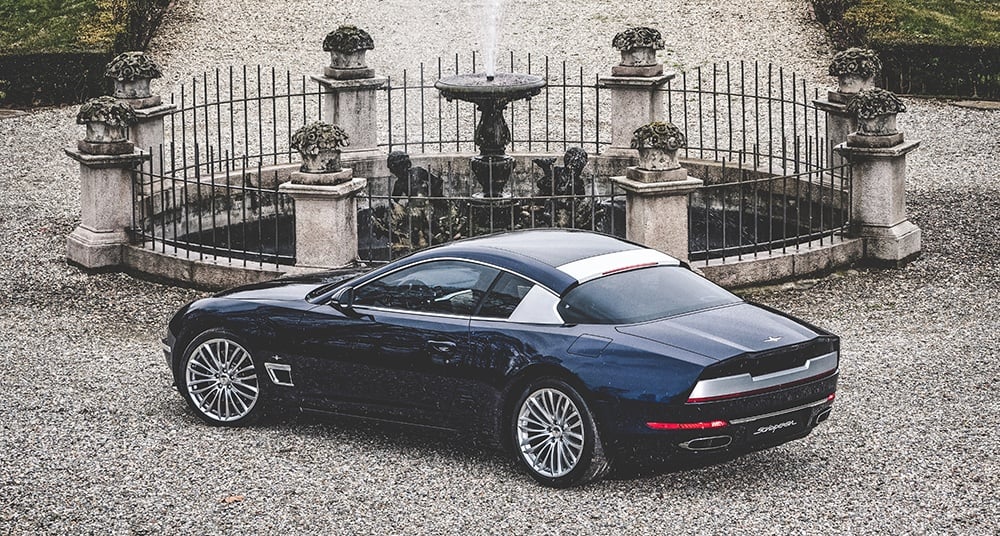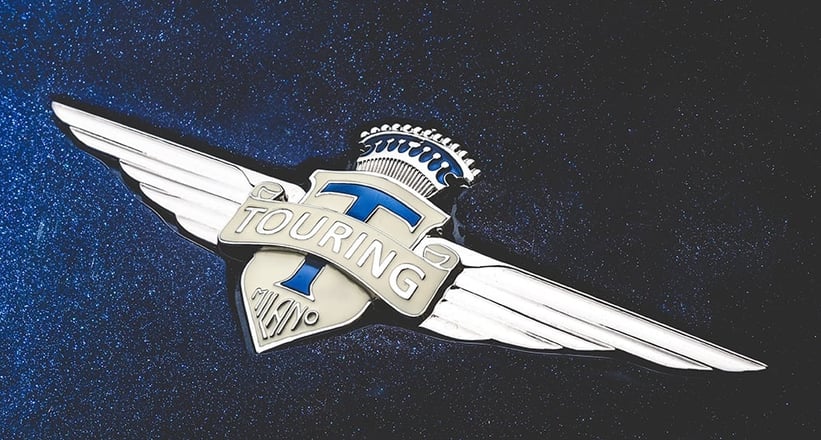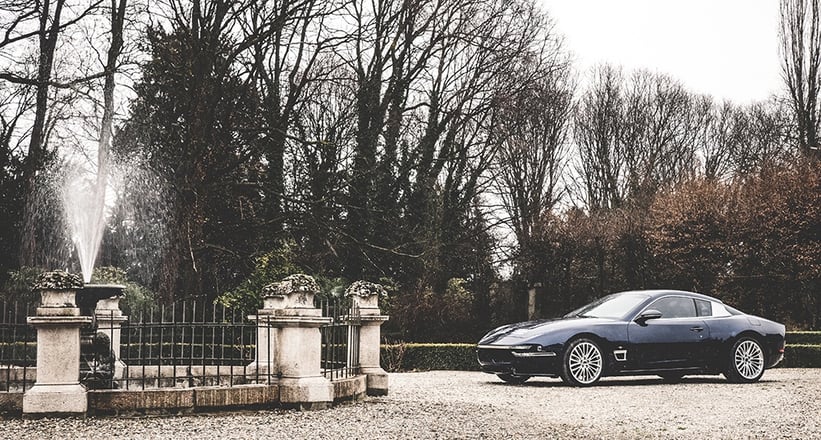 Styling-wise, the Sciàdipersia is a very different machine to some of Touring's other recent ones, such as the Disco Volante Spyder and the Berlinetta Lusso. Proportionally, the hand-beaten bodywork is very well balanced and there are some stunning details, such as the brushed aluminium 'C' pillars, the complex horizontal dividing line that sweeps along the car's svelte profile, and the sharp rear edges that contrast wonderfully with the softly styled nose (itself a nice departure from today's norm for aggressive, aero-led splitters and intakes). Okay, so it didn't knock us off our chair like the Disco Volante did when we first saw it. But the more you study the Sciàdipersia's details and overall proportions, the more it makes sense.
Coachbuilt character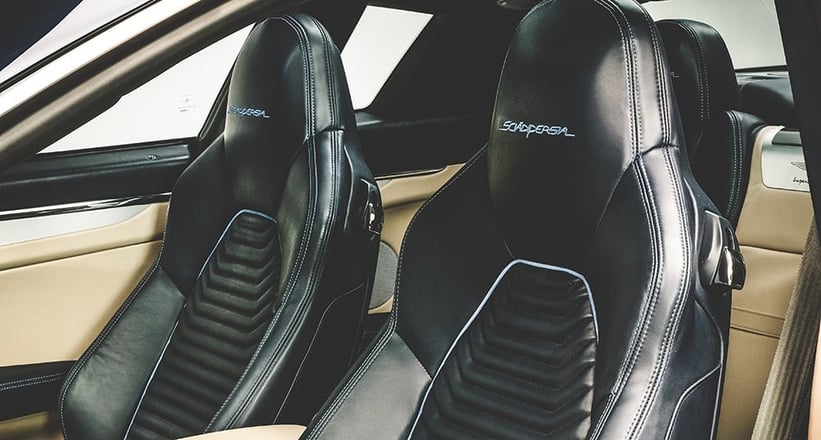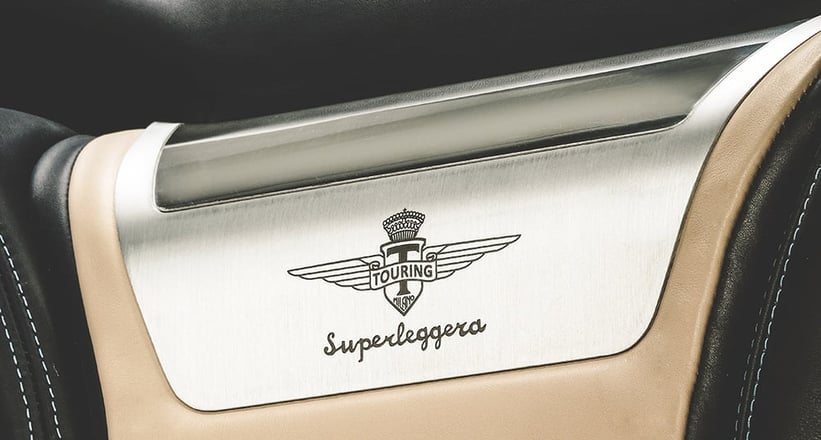 Needless to say, Fabribeckers is particularly proud of the Sciàdipersia. "This is maybe the most refined car we've designed in the last 10 years," he comments. "We worked so hard on the volumes and everything is well balanced, and when you look around, there is nothing outstanding or an angle from which the car looks weird — it's very elegant." We asked what his favourite design detail was, to which he replied the subtle 'floating' vertical separators in the exhaust pipes (nope, we didn't spot them at first, either!).
It's equally well thought out in the two-tone interior, which is divided horizontally like the exterior, but this time to suggest a figurative horizon. While it's unmistakeably Gran Turismo in there, the Foglizzo leather (which, remarkably, is scented specifically for Touring), bespoke dials, liberal smattering of Touring badges, and reworked door cards — all of which are bathed in light, thanks to the virtually panoramic glass — serve as a gentle reminder of the Sciàdipersia's coachbuilt character.
It's all about the journey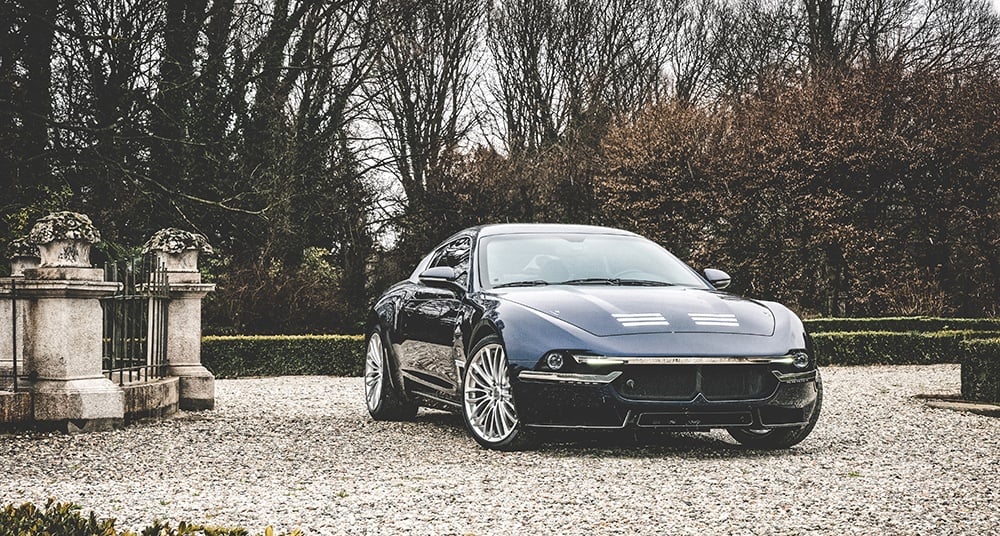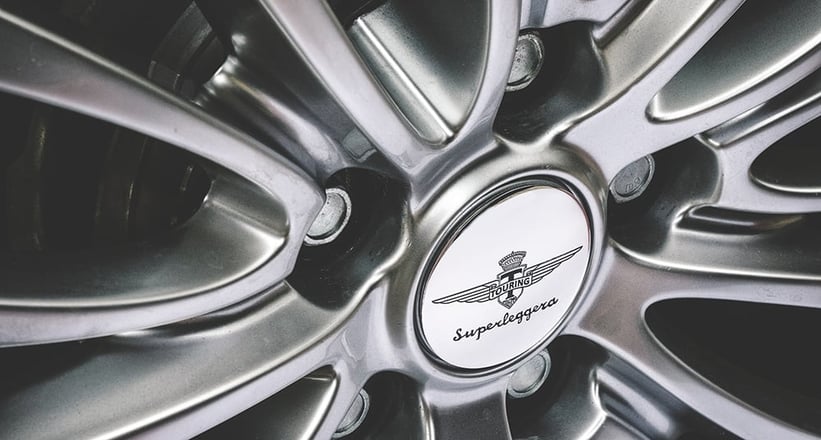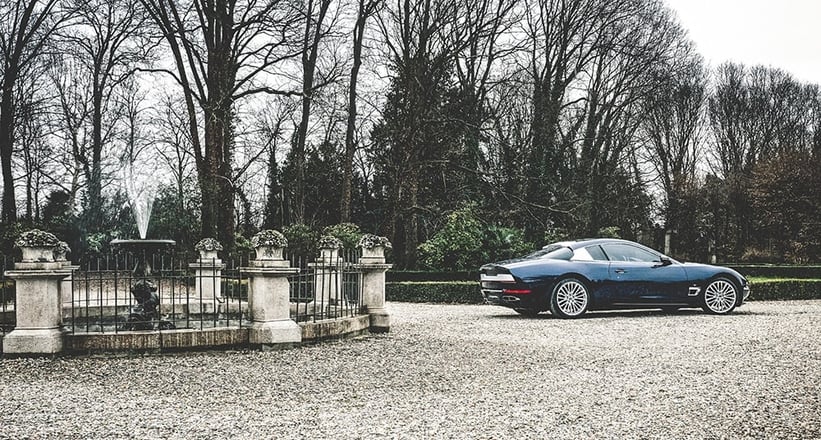 When the Sciàdipersia takes a bow at the Geneva Motor Show next week, the motoring journalists will no doubt pore over its intricate bodywork, nestle into its supple leather seats, and marvel at its fantastic visibility. But above all, they should be reminded of the romance and mystery of travel — that life is not always about the destination, but rather the journey. The original Maserati 5000GT 'Shah of Persia' embodied this philosophy and so, too, does Touring's present-day interpretation. With that in mind, we think we'll skip the budget flight and rental car queues and plan a weeklong continental jaunt to next year's Geneva show. Now, to persuade Touring to lend us a Sciàdipersia…
Photos courtesy of Touring Superleggera © 2018