Lamborghini Aventador 'Carbonado' by Mansory: A carbonated explosion
One thing's for sure: Mansory's modifications to some of the world's most exclusive supercars are always guaranteed to turn heads. Such is the case now the company has set to work on Lamborghini's already extrovert Aventador, boosting power and replacing all body panels with carbonfibre.
As its name suggests, the main feature of Mansory's latest creation is carbonfibre – and lots of it. Despite much of the standard Aventador's bodywork already being built from woven carbon, the German tuning house has seen fit to replace the front wings, bonnet, bumpers, roof panel and engine cover with items of its own design. The Carbonado (the name referring to a naturally occurring black diamond) gains 40mm width at the front and 50mm at the rear during this process. Even the forged wheels – which measure an astounding 13 inches wide at the rear – have carbonfibre inlays.
Changes have also taken place beneath the lightweight skin; an ECU remap and custom exhaust system for the existing 6.5-litre V12 have lifted power to 743bhp, which translates to a 0-62mph sprint time of 2.8 seconds. This equates to a 0.1sec saving over the factory car's time, while the top speed is nudged past the 220mph mark, up from 217mph. Torque stands at 553lb ft.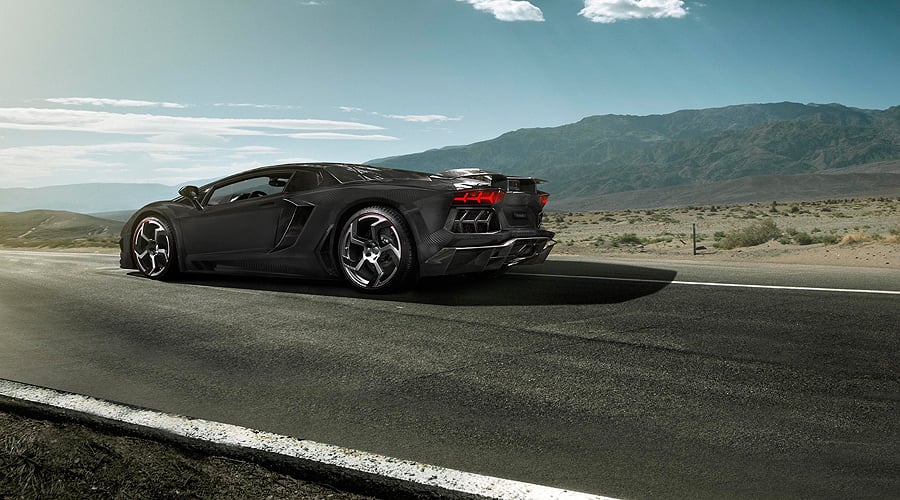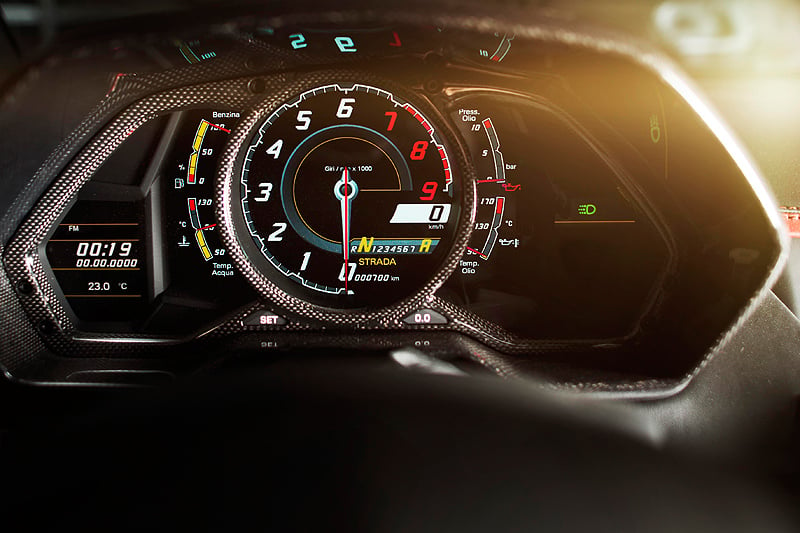 Mansory's carbonfibre invasion continues inside, with numerous trim elements being upgraded from Audi-grade plastics to genuine high-grade polymers. A soft but hard-wearing leather supplants the standard hide on the seats and dashboard.
The required outlay for Mansory's alterations is yet to be revealed. Just six will be made.

Photos: Mansory