Snapshot, 1967: Who'd even notice Raquel Welch?
Take a look at this stunning beauty. No, not Raquel Welch, although we admit she's fairly provocative – but we're far more interested in what's under the dark blue dress of the 1960s Italian beauty standing next to her. Can you identify the car?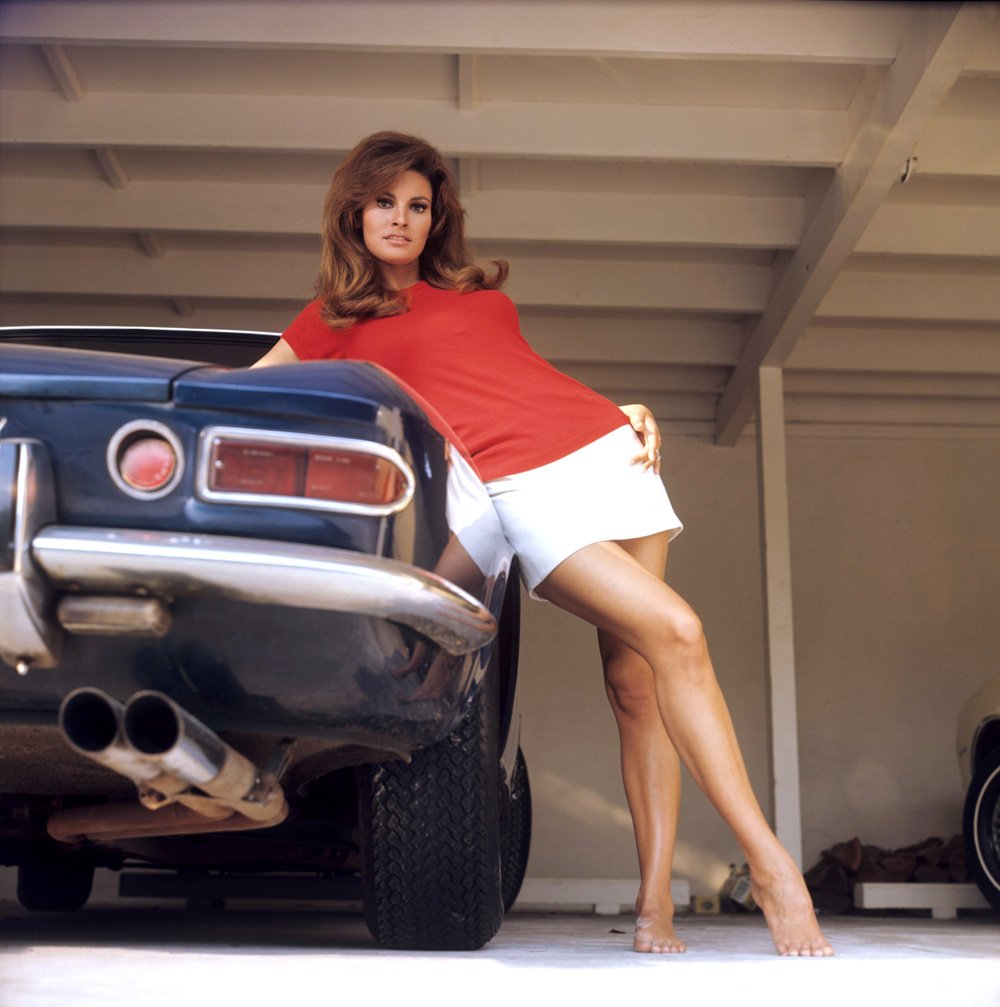 The characteristic boat-tail, narrow rear lights and reflectors, chrome bumper and dual exhaust tips – these would describe many an Italian Spider travelling the highways of 1960s America. But in this case, Raquel Welch is leaning on one of the 200 examples of the Ferrari 275 GTS, a convertible built primarily for the American market. In 1967, Welch appeared in the film Fathom, along with the Pininfarina-styled, open-top Ferrari – and legend has it that director Leslie H. Martinson generously gave her the car after the release of the film. Raquel Welch owned and drove the Ferrari, chassis number 07359, for some years before selling it on. We're not sure where that particular GTS is today but, in August, RM Auctions will be offering two similarly attractive specimens for sale: a black GTS from 1965 and a silver GTS from 1966, both of which can be found in the Classic Driver Market.