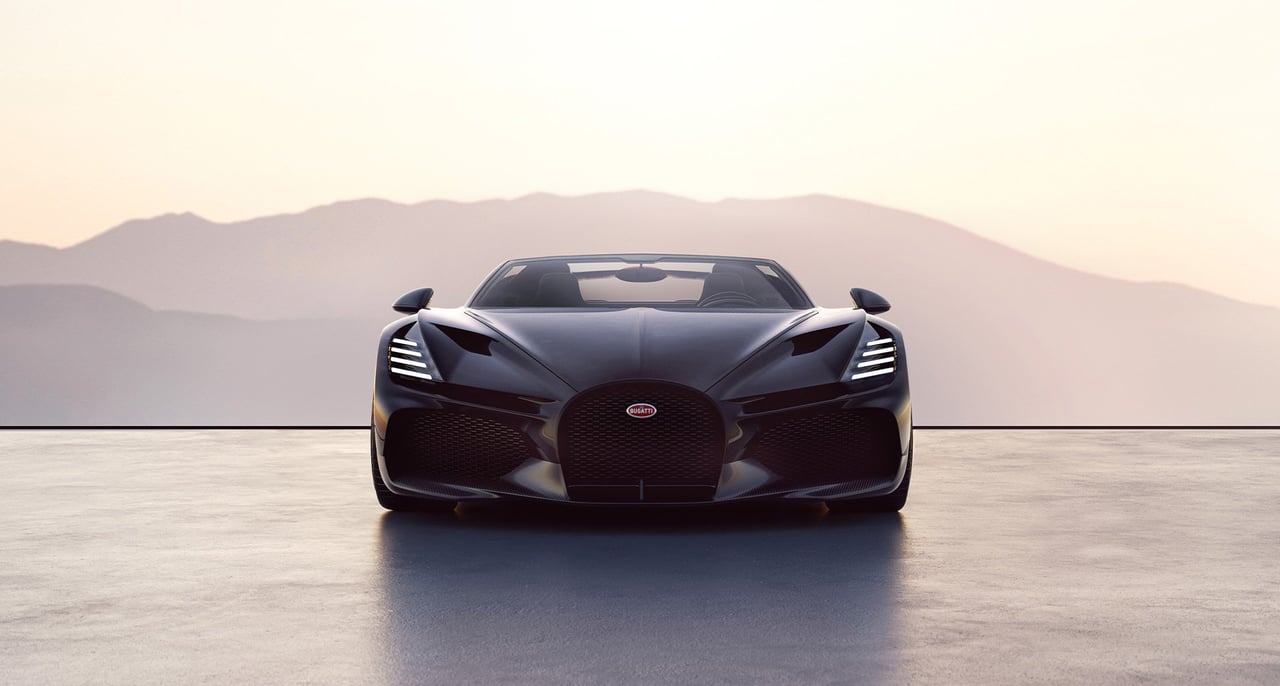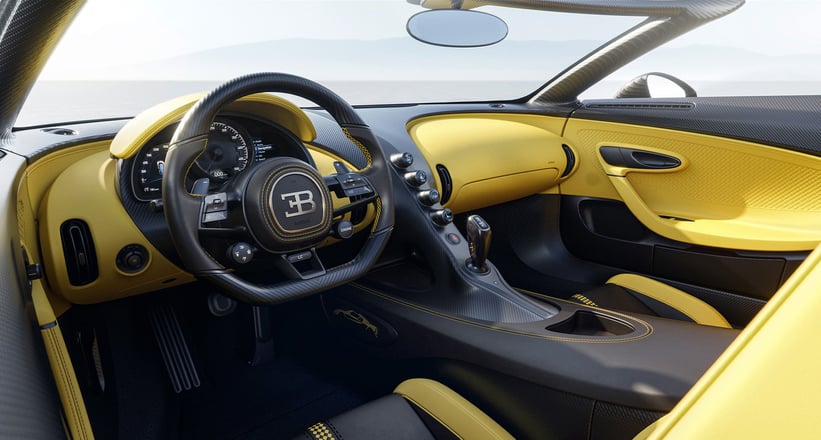 As the ICE age comes to an end, many of us petroholics have been solemnly reflecting on over a century of combustion engines, and right at the pinnacle of those legendary power units is the W16. Introduced in 2005 with the iconic Veyron, the W16 has powered every big bad bug since, and now its final and most extreme iteration bows out with this, the 1578 bhp Bugatti W16 Mistral.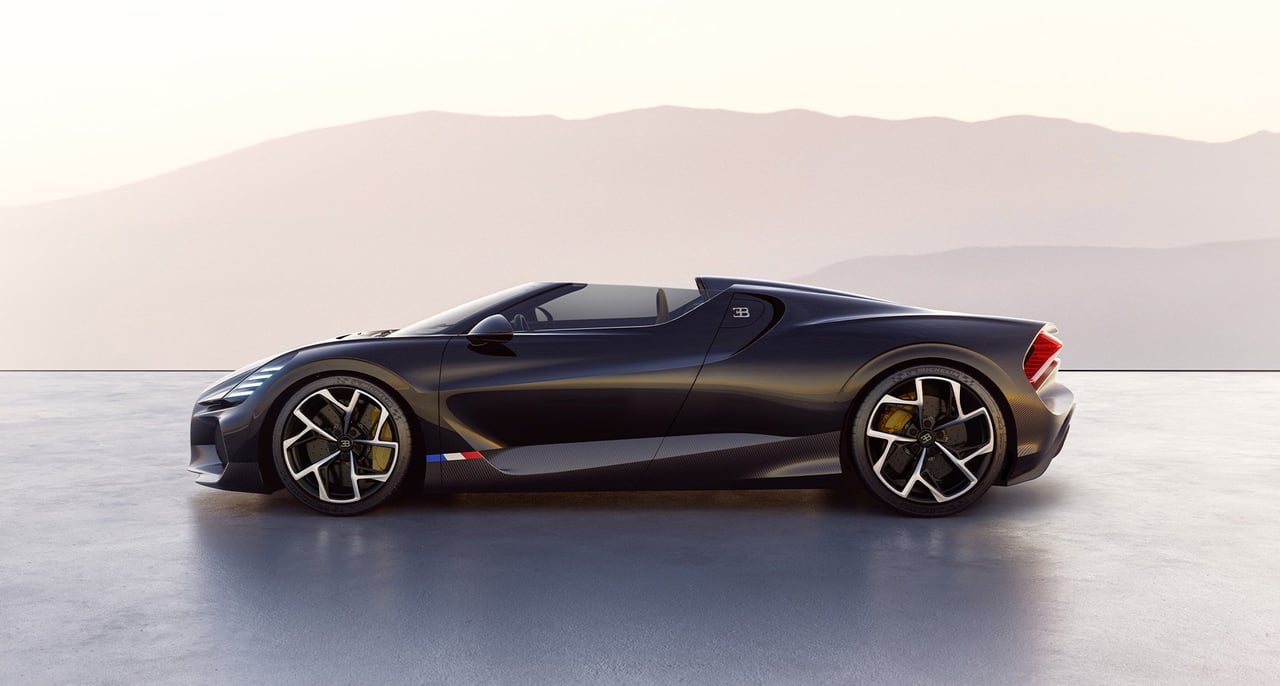 Considering that over 40% of Bugattis ever built have been open-tops, and the noted lack of roofless Chiron variants, one might have predicted the Mistral's rooflessness. However, that isn't to say it's any less breathtaking, especially as it shares its engine with the Chiron Super Sport 300+. The Chiron 300+ shattered the production car speed record by achieving a mind-blowing top speed of 304.773 mph in 2019, so it's unsurprising that Bugatti has its sights firmly set on claiming the title of fastest roadster in the world with the W16 Mistral.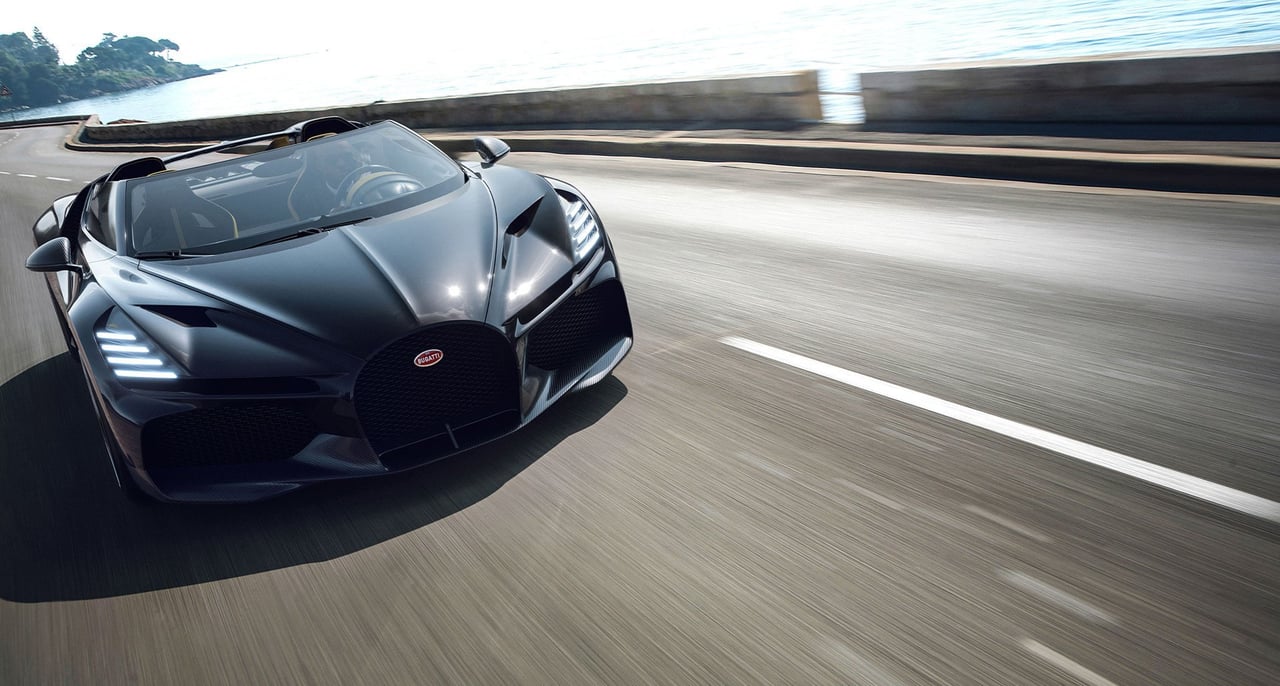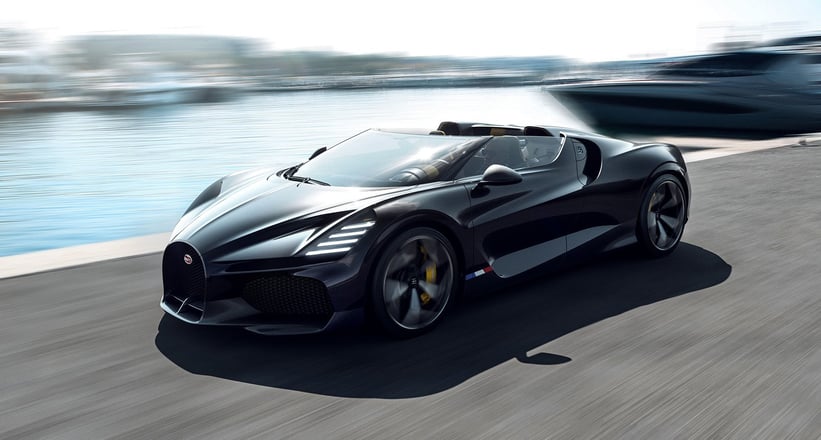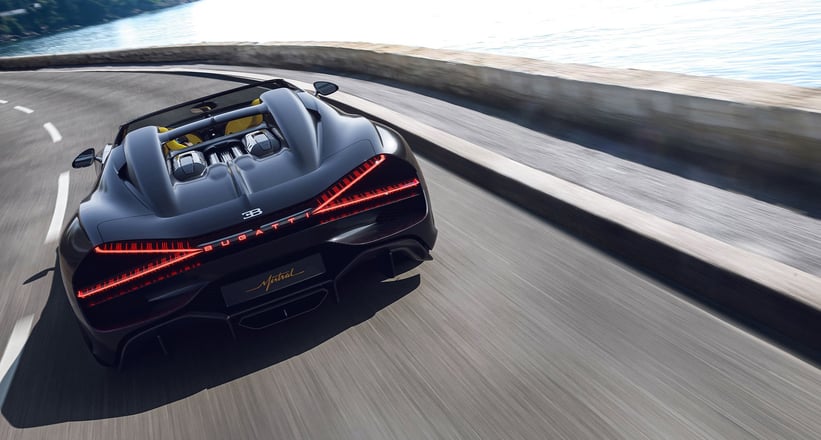 Named for the wind that blows from the Rhône River valley to the Côte d'Azur in southern France, the W16 Mistral takes its design inspiration from the 1934 Bugatti Type 57 Grand Raid bodied by Gangloff that's currently on display at the Louwman Museum in Den Haag. The W16 Mistral borrows the Grand Raid's black and yellow colour scheme for this launch specification, while design elements such as the aerodynamic headrests have been repurposed as roof-mounted engine intakes on the W16 Mistral, which are structural elements capable of supporting the car's entire weight.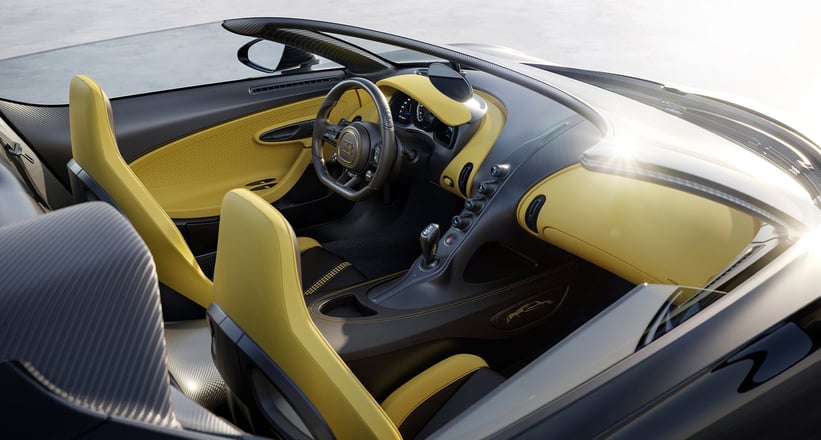 Visually, the W16 Mistral falls somewhere between the Divo and La Voiture Noire, with the headlights appearing reminiscent of the latter, while the overall squat stance mimics that of the former. As one might expect of a car that retails at 5 million euros, this wasn't just a case of chopping the top off of a Chiron, instead Bugatti reengineered and reshaped the existing monocoque to create a more rounded silhouette without impacting the car's performance. All 99 W16 Mistrals have already been sold, and we can't wait to see and here the W16's last hurrah on the open road.