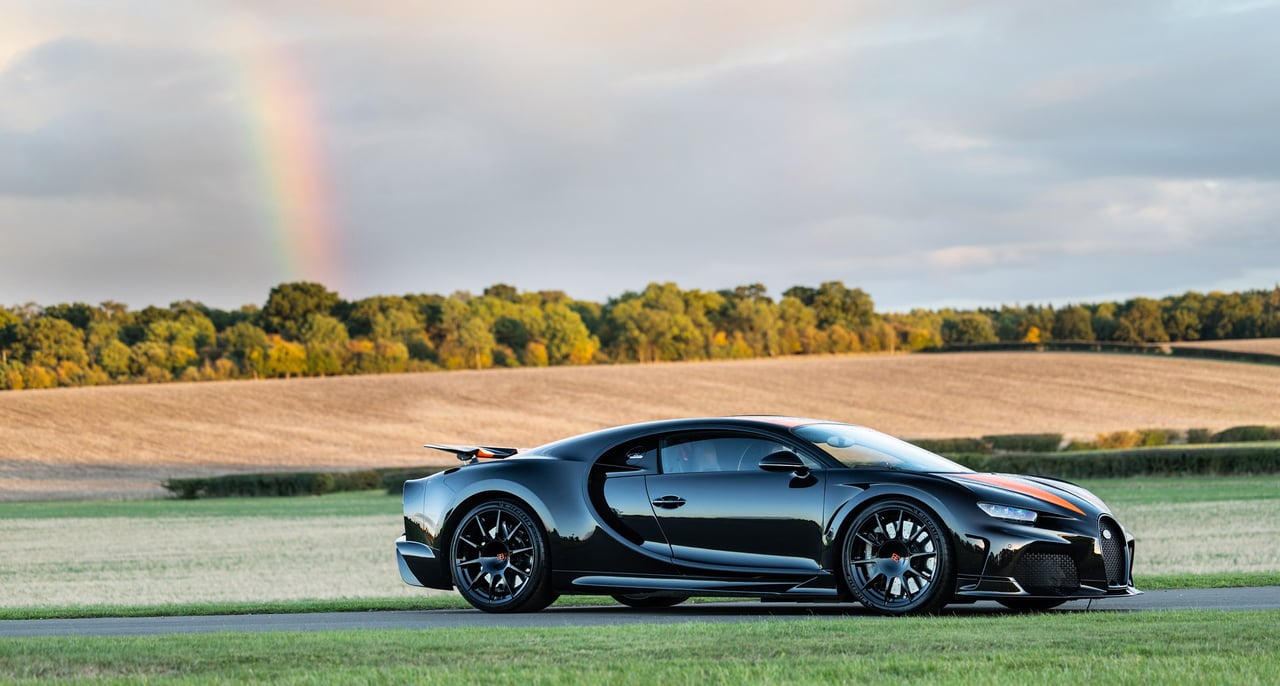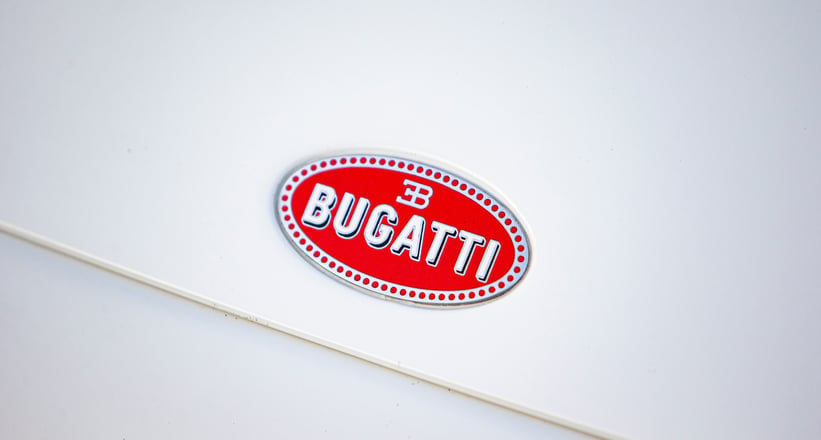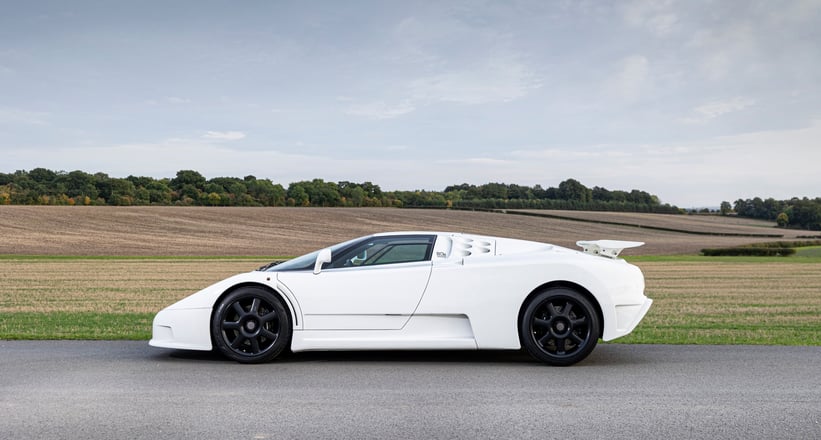 Do you find business class a little too business-as-usual? Do you have a few million pounds burning a hole in your pocket? If you answered 'yes' to both of those questions, then you're in luck, because RM Sotheby's London auction on November 5th offers an alternative mode of cross-continental travel: two of the fastest and rarest Bugattis of the modern era. Just 30 units of the Bugatti EB 110 Super Sport and the Chiron Super Sport 300+ were each built, making them incredibly hard to come by. So when we saw both listed in the auction lots, we knew we had to investigate further.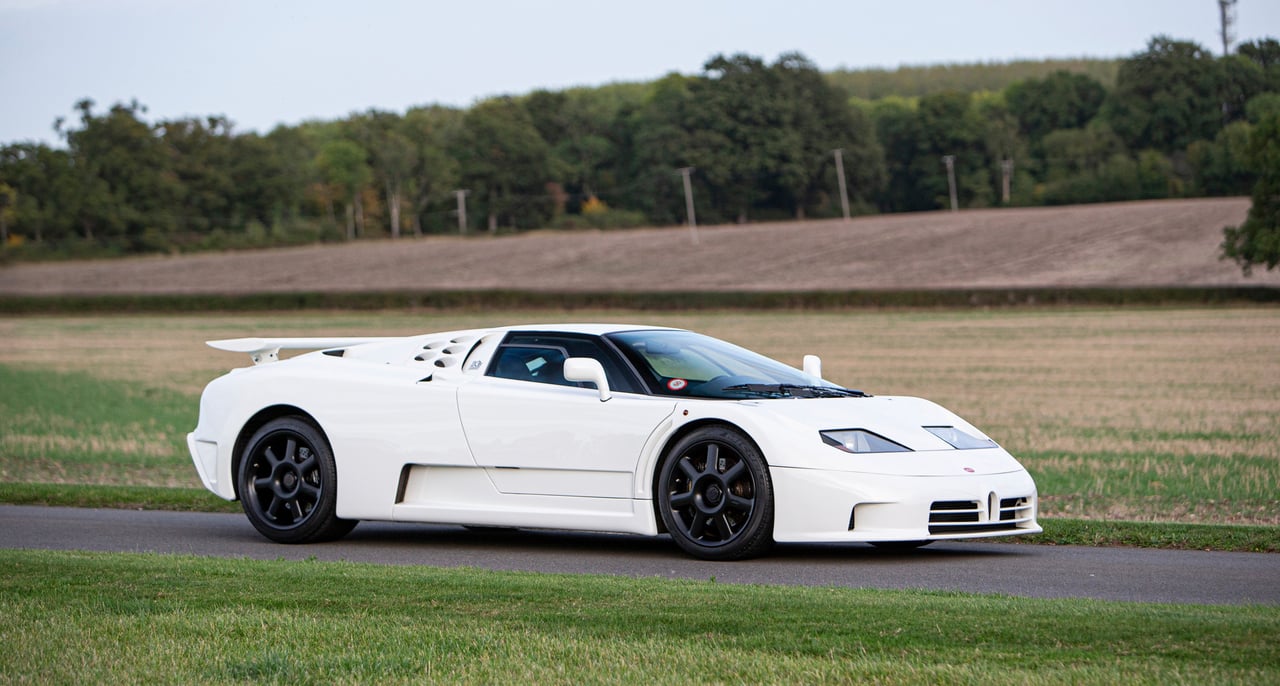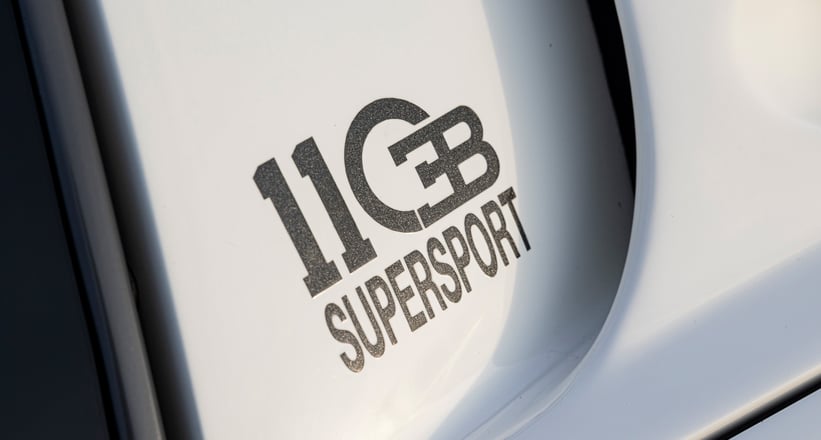 Let's start with the old guard, shall we? This stunning slab of nineties goodness is a 1996 Bugatti EB 110 Super Sport. However, its story begins in the late 1980s, when Italian entrepreneur and Ferrari dealer Romano Artioli began his plans to revive the iconic brand. Considering that Bugatti had been dormant since 1952, it would have to produce something truly spectacular to propel the brand into the modern age and prove that their Grand-Prix winning DNA was still alive and well.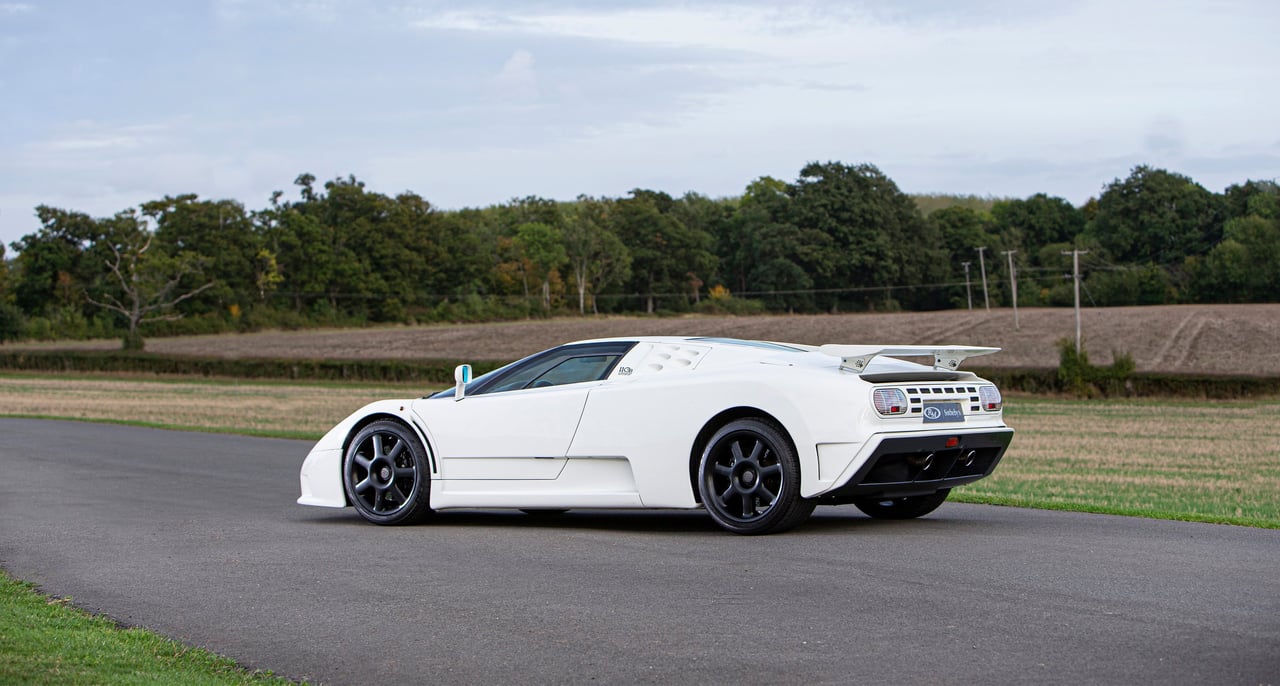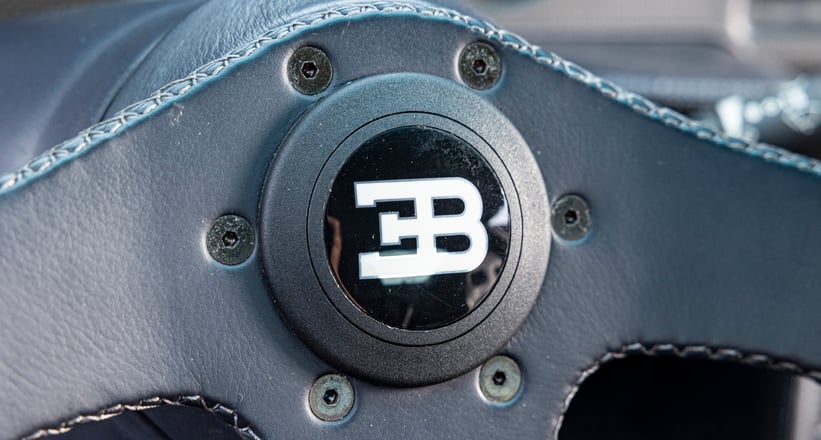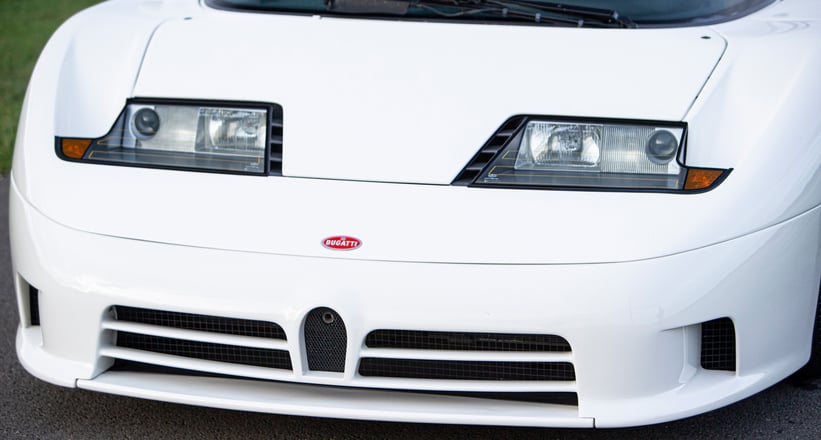 Artioli founded Bugatti Automobili SpA in October 1987 and broke ground on the factory the following year in Campogalliano, Italy. Paolo Stanzani and Marcello Gandini were soon brought on board, and on September 15th 1991, the new Bugatti was finally unveiled to the world in front of the Grand Arch de la Défense in Paris on what would have been Ettore Bugatti's 110th birthday. By way of honouring the marque's late founder, Bugatti's new baby was dubbed the EB 110 GT.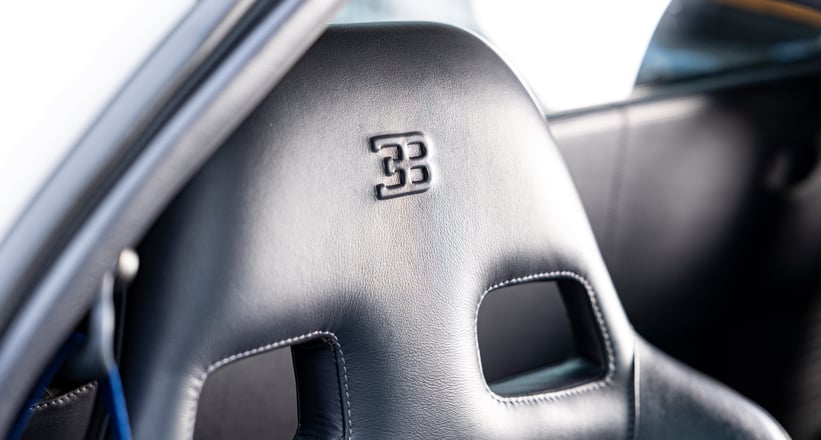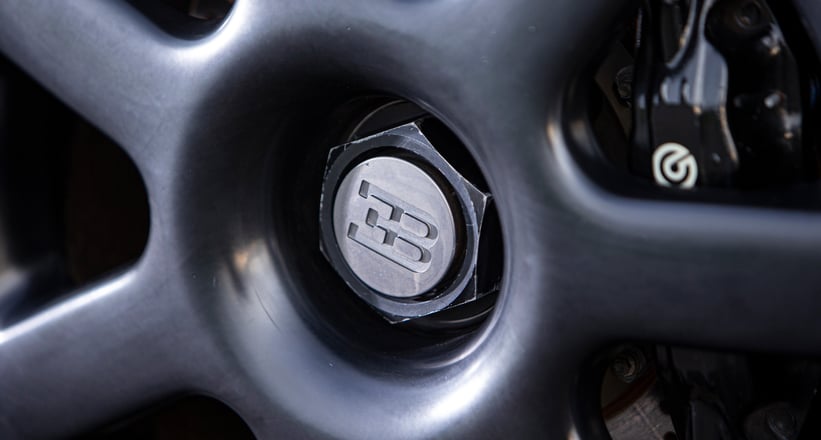 Designed around a quad-turbocharged 3.5-litre V12 that produced 550 horsepower, the EB 110 GT — which was assembled just a short drive away from Maranello — immediately put the pressure on Ferrari and Lamborghini. However, Artioli wasn't content simply building a competitor to the established supercars of the time. He wanted to produce something in a different stratosphere entirely.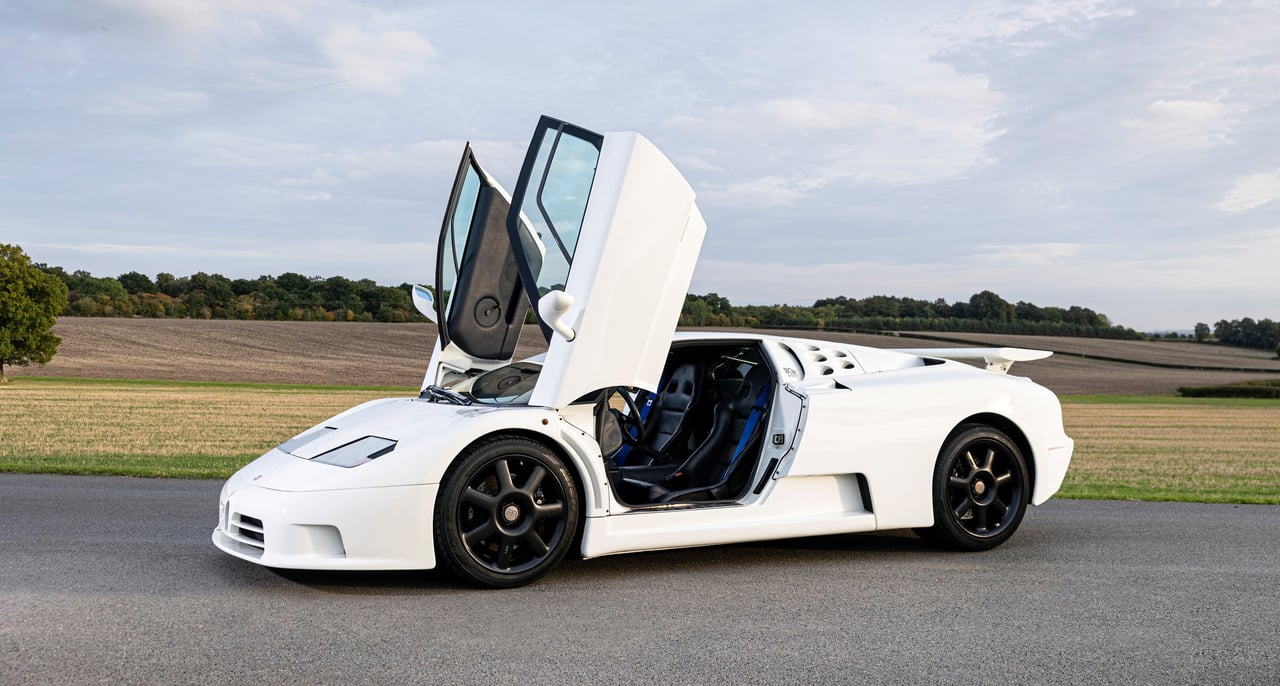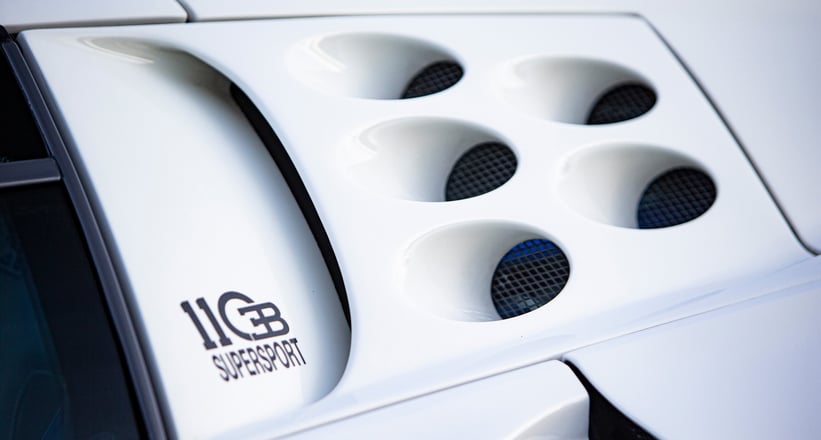 The 1992 Geneva International Motor Show would be the stage for their new creation. Boasting a further developed version of the EB 110's V12, the EB 110 Super Sport made use of a new ECU, larger injectors, and a more free-flowing exhaust system to produce a still-impressive 603 horsepower. In the early 1990s, that power figure was quite the mic-drop, but Bugatti didn't stop there. By putting the EB 110 Super Sport on a super-strict diet, they managed to shed 150 kg from the GT's kerb weight, resulting in a road-bound rocket capable of 0-60 mph in just 3.2 seconds and a jaw-dropping 216 mph top speed. Unfortunately for Artioli, however, a worldwide economic recession would cut his dreams short after just 139 EB 110s were built (which includes those 30 special Super Sports). In 1995, the company filed for bankruptcy, and so Bugatti's legacy was put on hold until 1998, when the Volkswagen Group acquired the legendary marque.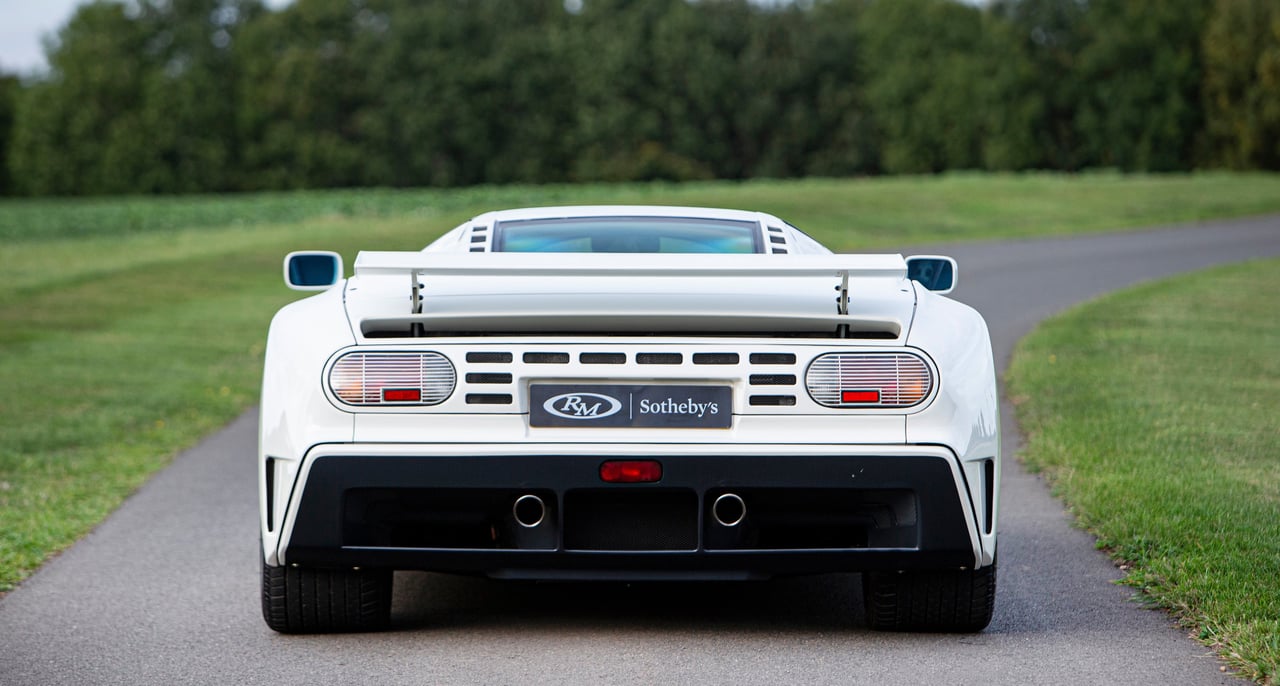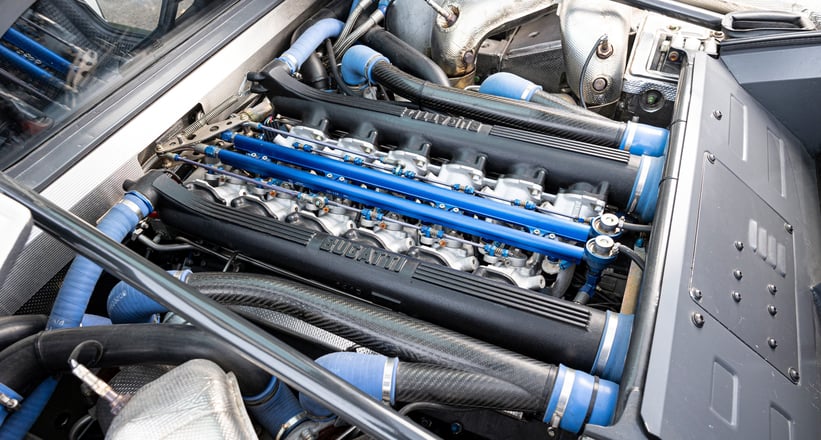 The Bugatti EB 110 Super Sport you see here is one of only two finished in Bianco Monaco. Inside, you'll find a sea of dark blue leather, a far-cry from the spartan interior of the Ferrari F40. First registered in 1996, this example was thought to have been delivered new to Monaco, where it remained until March 2012, when it was acquired by the current owner and entered The Gran Turismo Collection. With just 24,467 kilometres on its dial, this EB 110 Super Sport is still remarkably fresh for its age and would make for an otherworldly two-car-garage with our next subject.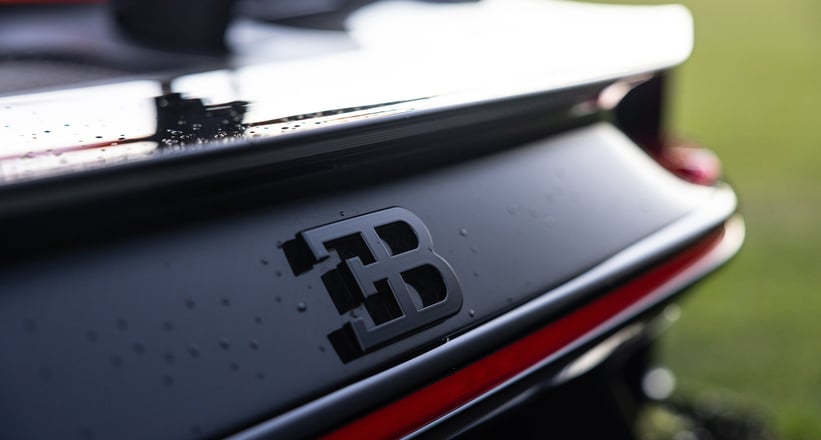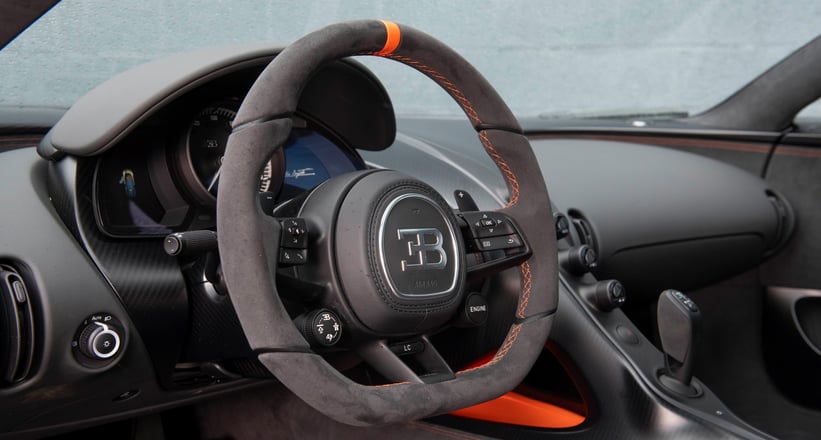 Fast-forward to 2019, and the French marque had been producing the Chiron for three years, which meant it was high-time the model received a Super Sport variant of its own. The stage was set for Bugatti to reveal its new world-beater, and in September 2019 they announced that a highly tuned variant of the Chiron had broken the 300mph barrier: a world first for a production car. The prototype managed a mind-boggling 304.773 mph at Volkswagen's Ehra-Lessien test track in Germany, with Bugatti test-driver and former Le Mans-winner, Andy Wallace, behind the wheel. The foundations had been laid for the Chiron Super Sport 300+, and soon after Bugatti's earth-shattering top-speed record, the marque announced that a limited run of just 30 production versions would be built.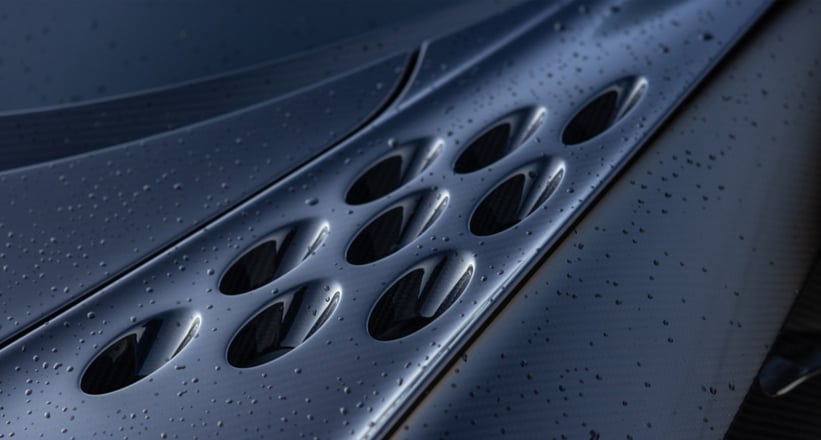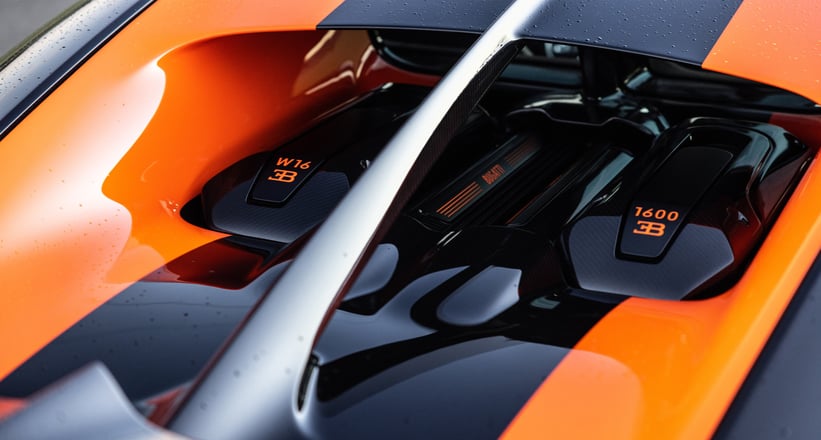 Radically different from your common or garden Chiron, the Super Sport 300+ boasted an elongated body with refined aerodynamics specifically tailored for low-drag and high-speed stability. At the front, you'll notice the Super Sport 300+ boasts a different bumper with bespoke "Air Curtains" at the corners, designed to reduce high-speed air pressure and guide airflow along the car's flanks, while outlets on the wheel arches (reminiscent of the EB 110 Super Sport's side intakes) also helped to further reduce drag. Visually-speaking, the Chiron Super Sport 300+'s real party piece was its longtail, which added a whopping 25cm to the rear compared to a standard Chiron, helping the 300+ to slip through the air by reducing the the low-pressure zone behind the car.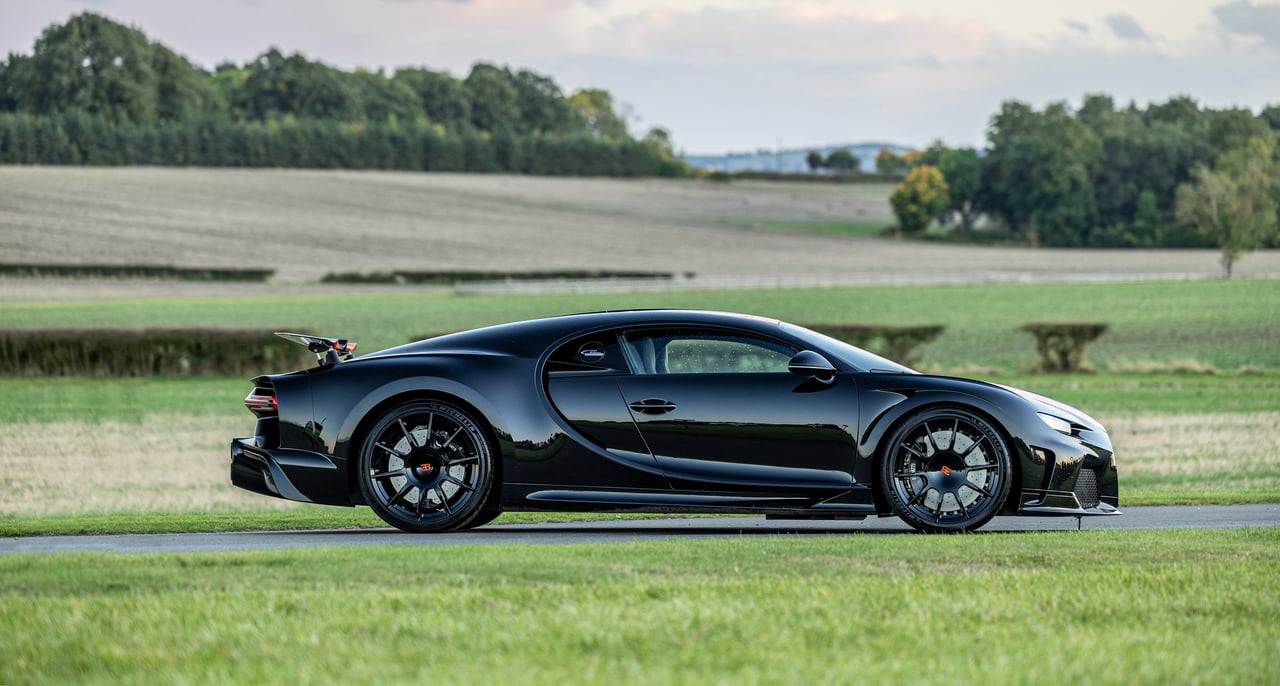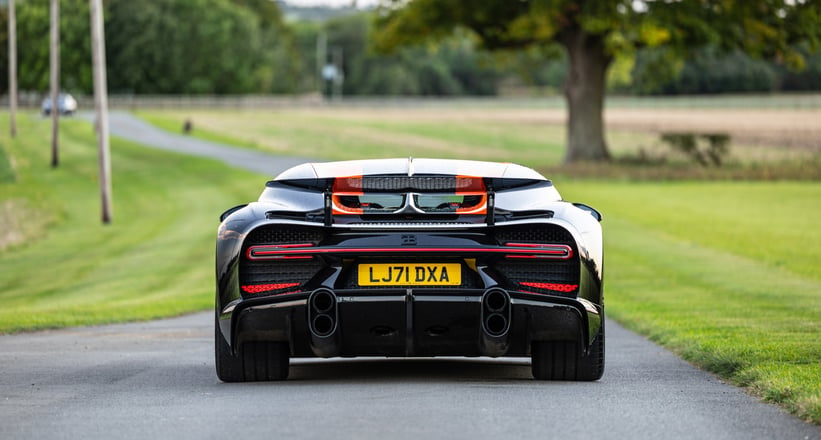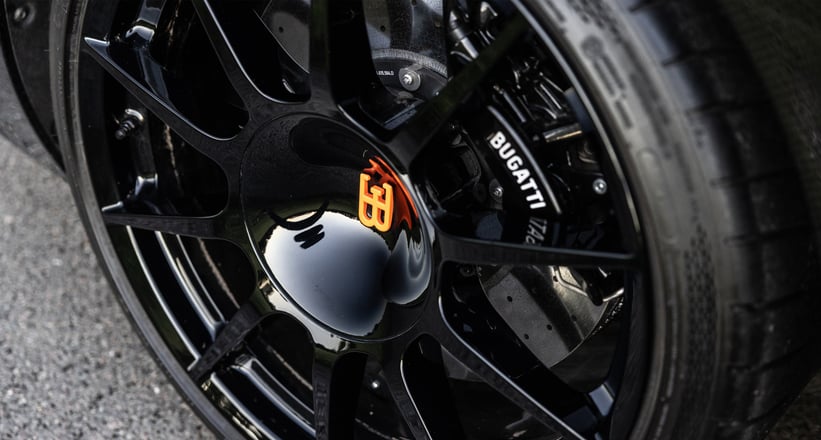 Of course, modern Bugatti's are all about their engines, and the Chiron Super Sport 300+ boasts perhaps the most extreme internal combustion engine the world will ever see. Nestled behind the driver's seat is a gargantuan 8.0-litre, quad-turbocharged W-16 engine developed from the unit first used in the Veyron. However, while the Veyron managed a measly 1,000 horsepower, the 300+ produces a scarcely believable 1,578 irate horses. Customers could order the 300+ in any colour they liked, so long as they chose exposed carbon fibre with Jet Orange racing stripes. When a car looks this menacing, we certainly wouldn't complain about the lack of customisation.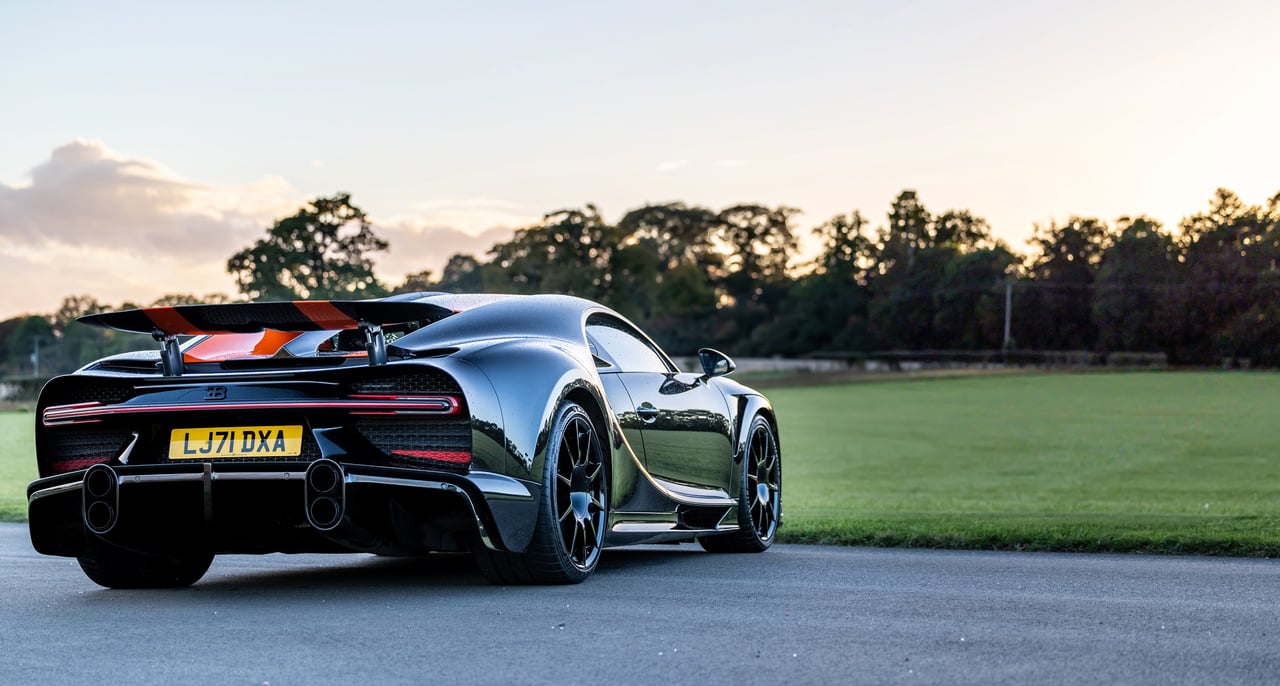 The 2022 Chiron Super Sport 300+ you see here also comes from The Gran Turismo Collection, where it was delivered new in January 2022. At the time of cataloguing, this Super Sport 300+ shows just 1,416 miles on the odometer, meaning the engine is just about broken-in and ready to be enjoyed to the fullest extent. Of course, you'll need a long stretch of straight tarmac and the exceedingly-awesome "Speed Key" to access the Chiron Super Sport 300+'s full potential. And while you're at it, you may as well bring along the EB 110 Super Sport mentioned above, if only to appreciate how far Bugatti has come in 30 short years. If you've got an insatiable need for speed and a very healthy bank balance, then your ultra-fast two-car garage awaits…