Like the latest Continental GT, the third-generation Bentley Flying Spur has been designed from the ground up in Crewe and is loaded with state-of-the-art technology that, according to its maker, will make the four-door Grand Tourer every bit as competent a sports car as it is refined and comfortable a limousine.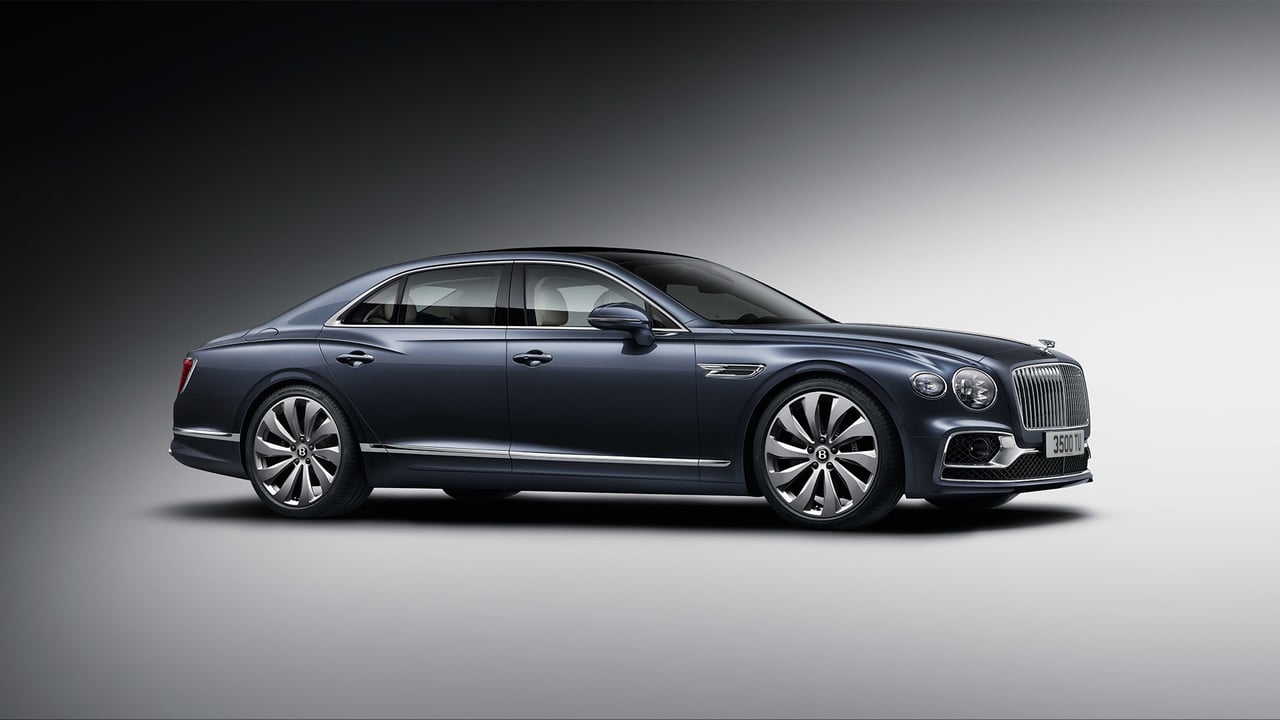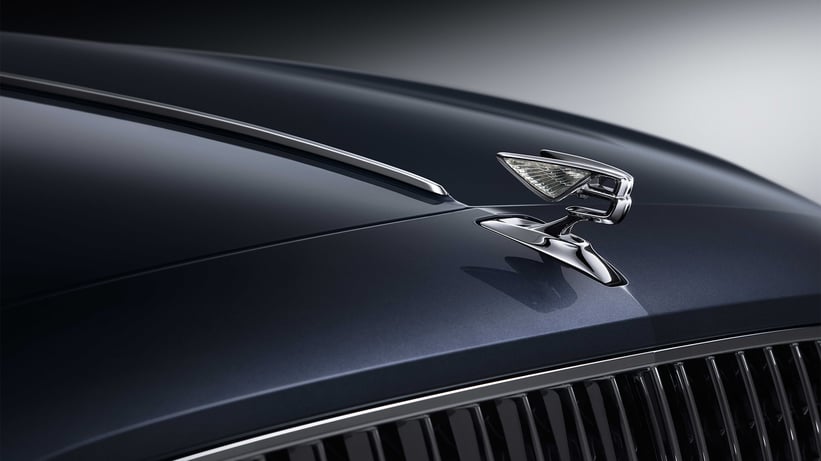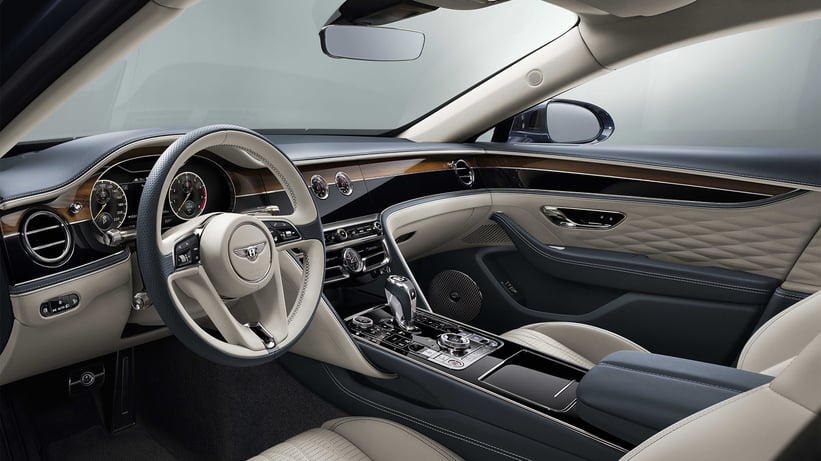 Aesthetically, the car takes clear design cues from the Continental GT, which is in no way a bad thing. We particularly like the retractable 'Flying B' bonnet mascot sitting proudly atop the vast front grille and the LED matrix headlights that look a bit like a fine whiskey glass.
Beneath the surface, the Flying Spur receives a new all-wheel-drive system that's biased heavily towards the rear, all-wheel steering for low-speed agility and high-speed stability, and new three-chamber air springs that drastically increase the car's breadth of ability. Essentially, whether you're driving or being driven, regardless of the conditions, the Flying Spur is going to impress you with its capabilities.
The headline power figures of 626bhp and 664 lbs-ft are drawn from an enhanced version of the flagship 6.0-litre, twin-turbocharged W12 that will propel the heavy two-and-a-half-tonne saloon from 0–60mph in a dizzying 3.7sec and onto a top speed of 207mph.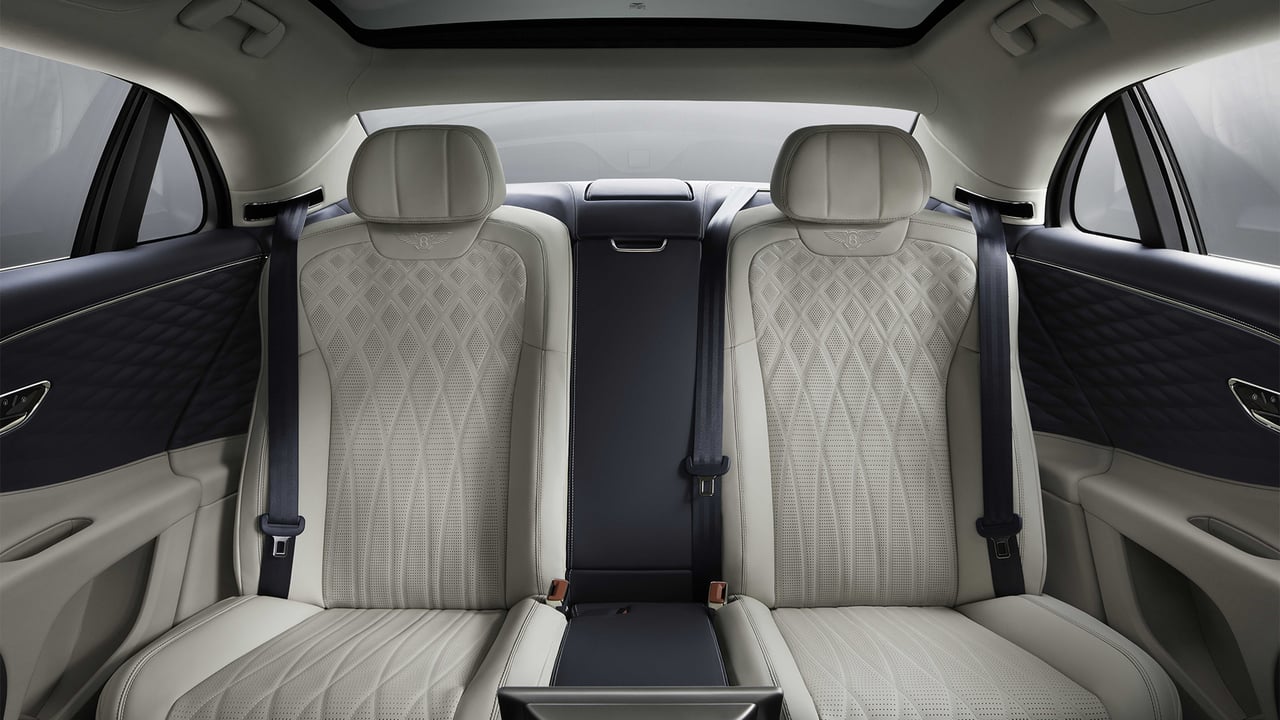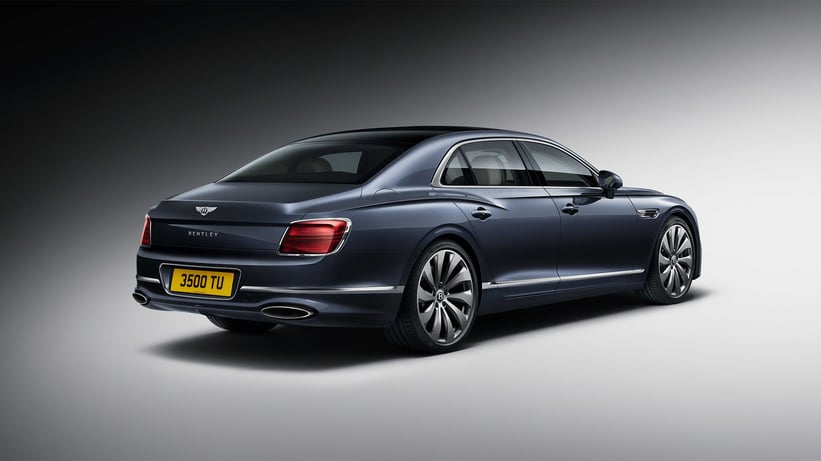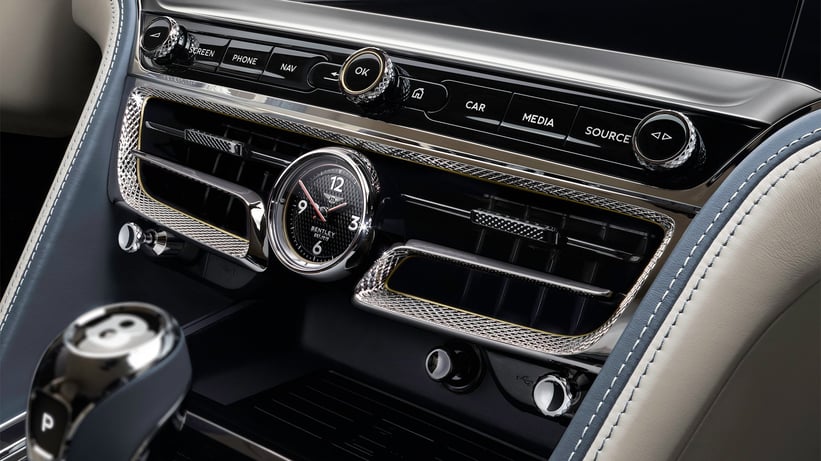 A 130mm increase in length pays dividends in the ultra-luxurious and fully-connected cabin. The centre console that revolves to display either a digital display, analogue dials, or a simple wood veneer is a really nice touch. Naturally, there are gazillions of personalisation options available via Bentley's Mulliner department and we'd advise clearing your schedule when the time actually comes to sit down and configure your car.
There's no word on pricing as of yet, but deliveries will commence early next year, at which point we imagine there will be a gaggle of car-mad chauffeurs chomping at the bit to climb behind the wheel. That's if the ladies and gentlemen they're ferrying around can drag themselves out of the driver's seat.
Photos: Bentley