2004 Porsche 911 / 996 Carrera
996 GT3 RS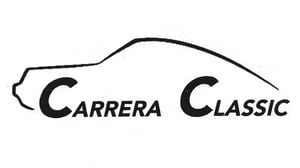 Exterior brand colour

Grand Prix White + Red stripes
Location

Performance

381 PS / 281 kW / 376 BHP
Description
The 996 is the internal designation for the Porsche 911 model manufactured from 1997 to 2006. It was replaced by the 997 in 2004 but the high performance variants remained in production until 2006. The 996 GT3 RS is a very rare car collectors car. There was only 682 units produced.
The 996 was first all new chassis platform since the original 911 and it had a completely new first water-cooled 911 engine. The first 996 had 3,4 liter engine with 296 hp. In 2000 Porsche introduced the first 996 GT3 version with 3.6-liter engine and 355 hp at 7,200 rpm. This 3.6-litre 'Mezger' unit was more similar to the Porsche 962's racing engine than it was with the 3.4 engine of the 996 Carrera. 1.858 units of the 996.1 GT3 were produced before the 996 received its mid-life upgrade. When the 996.2 generation came, the 996.2 GT3 debuted in 2003. Along the remodeled headlights and intakes, as well as different rear wing, there was also a boost in engine output: from 355 hp to 381 hp at 7,400 rpm.
2003 was important year because Porsche decided to revive again the 'RS' badge and stick it to the 996.2 GT3. The 996 RS got the red or blue RS decals and rims sprayed in the same color as these decals. But this wasn't just for show, although the output was the same as standard GT3 at 381 horsepower. Porsche worked on 996 GT3 RS with the suspension, the steering, and substracted some more weight. The dampers are stiffer, the front and rear control arms are adjustable, the windows in the back were made out of polycarbonate to save some more weight. The bigger wing is made out of carbon fiber.
This 996 GT3 RS was delivered in October 2004 by the Finnish Porsche dealer AutoCarrera to the Finnish customer who still owns the car. The owner has been for long time active member of the Finnish Porsche community. His dedication is shown in registration number CMX-1 which is in Roman numbers means 911.
The car has only been driven in summertime and it has been on the track only in a few Porsche Club Finland events. The car has the rear cage installed and the front part of the full cage has never been installed. The front part as well as original 6 point belts and extinguisher are uninstalled, but come with the car. The car has zenon lights and airconditioning. The car has extra set of the original red painted GT3 wheels which are sold separately. There is a set of 140 pictures of the car. The car is available for inspection at Auto Leitner, Alkmaar, Netherlands .
The main service/mileage history of the car:
5.10.2004 62 km Delivery by AutoCarrera
19.10.2006 9658 km Minor service, AutoCarrera
02.11.2007 11166 km Minor service, AutoCarrera
17.09.2008 17887 km Major service, Porsche Center Hannover
2.11.2010 25081 km Minor service, AutoCarrera
15.10.2014 32447 km Major service, Porsche Center Hannover
27.07.2016 39452 km Minor service, Porsche Center Hannover
Belt replacement, Porsche Center Hannover
30.07.2017 41010 km Classic data evaluation in Lahti
17.10.2017 41175 km Minor service, Porsche Center Helsinki
17.09.2018 42459 km Major Service, Porsche Center Hannover
26.08.2020 44476 km Minor service, Porsche Center Helsinki
25.10.2021 45454 km Minor service, Porsche Center Helsinki
27.09.2022 46100 km Major service, Porsche Center Hannover
16.11.2022 46565 km
This car is now for sale in Netherlands with our old partner Auto Leitner. Please contact: Douwe Leitner    + 31 622167891, [email protected]
Auto Leitner, Berenkoog 161, 822 BJ Alkmaar, Netherlands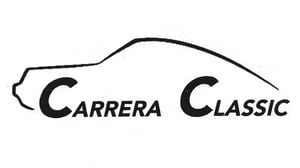 ---

Contact Person
Kontaktperson
---