Sorry 911 R owners, Porsche has released a new 4-litre, manual GT3
The latest development in the legendary GT3 line, the new Porsche 911 GT3 is bang-on trend with the ever-popular blend of analogue and digital. It is a superlative, naturally aspirated manual Porsche, stuffed with the latest technology and offering unrivalled driving thrills — sound familiar?
You asked, they answered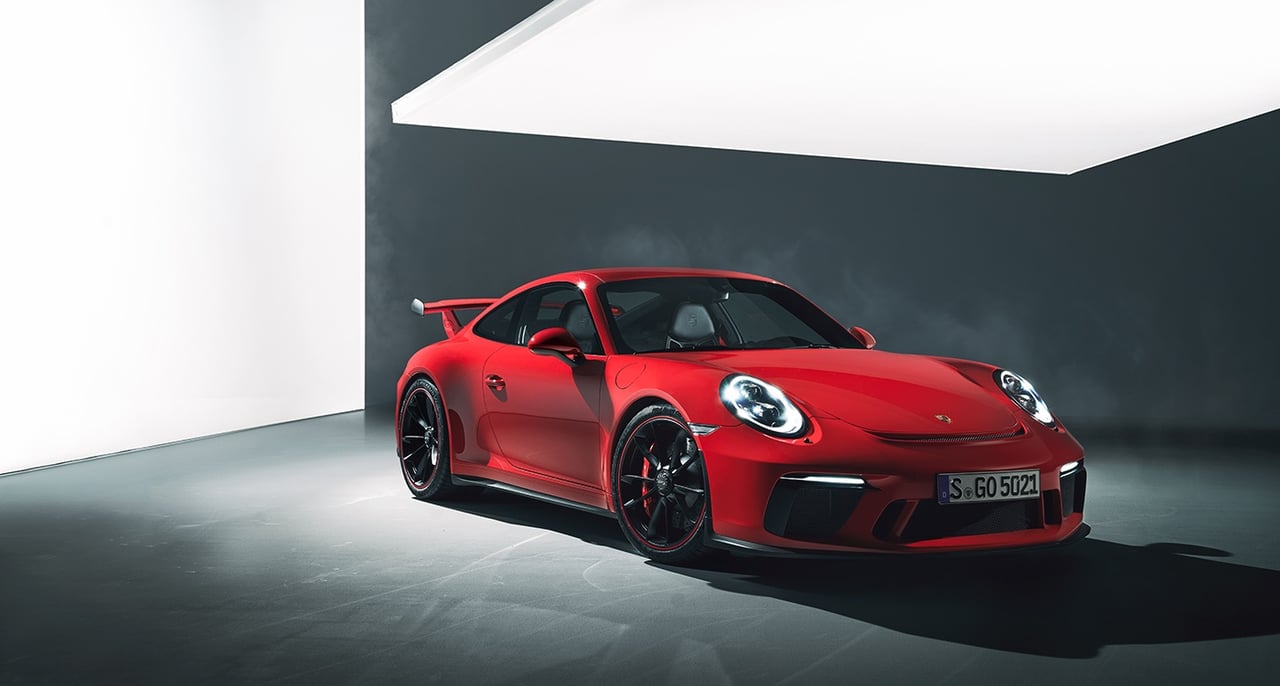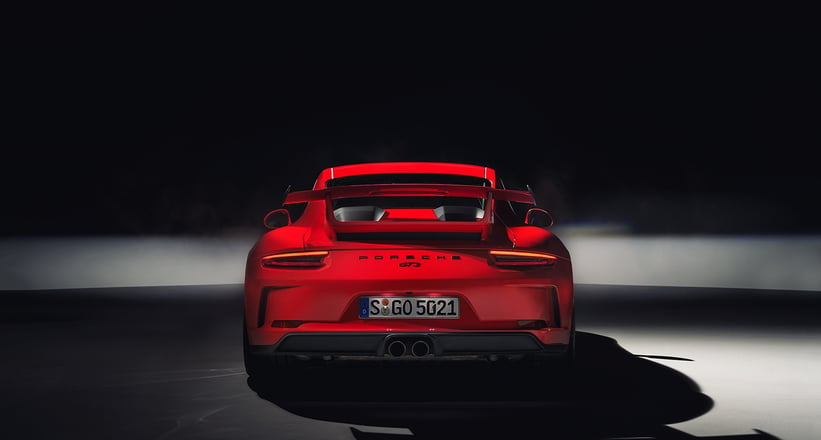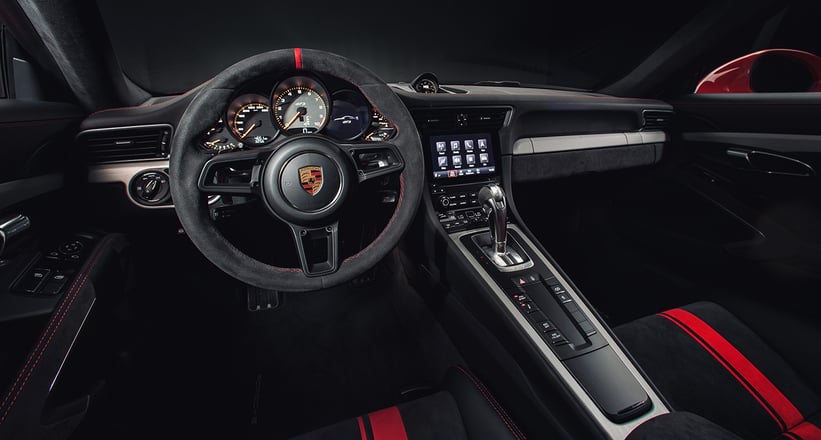 It seems we are in a rare time when manufacturers actually listen to their customers. Of course, the buyer/seller relationship is not perfect in 2017, with the rigmarole surrounding customer VIP lists and preferential treatment to get the latest and greatest in existence, but manufacturers are listening. Following the PDK-only 991.1 GT3, Porsche's unveiling of the new 991.2 version, with both the PDK and holy grail 911 R-derived six-speed manual, will no doubt see the ink run out of their Porsche Design pens on the Geneva stand, with order forms being frantically filled. But the engine of this new GT3 is perhaps the real talking point.
Winged wonder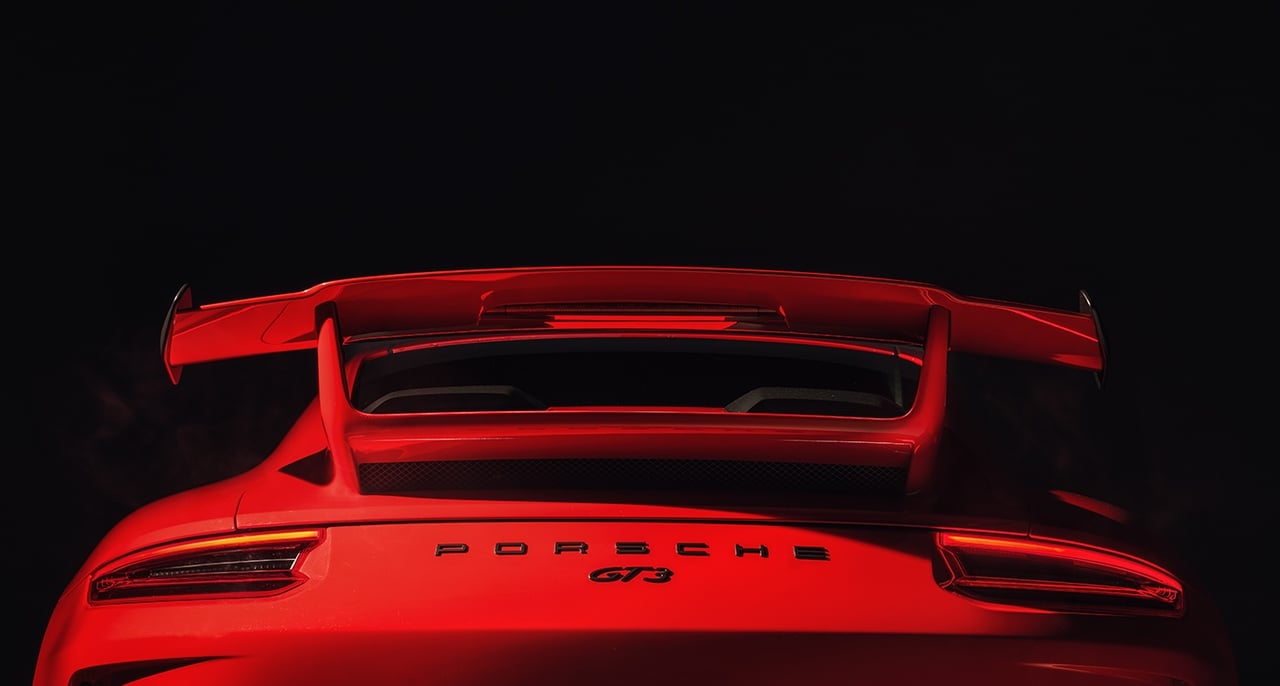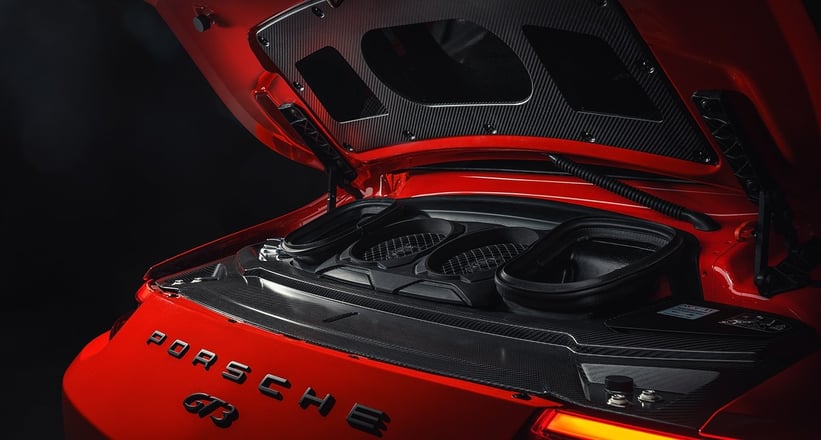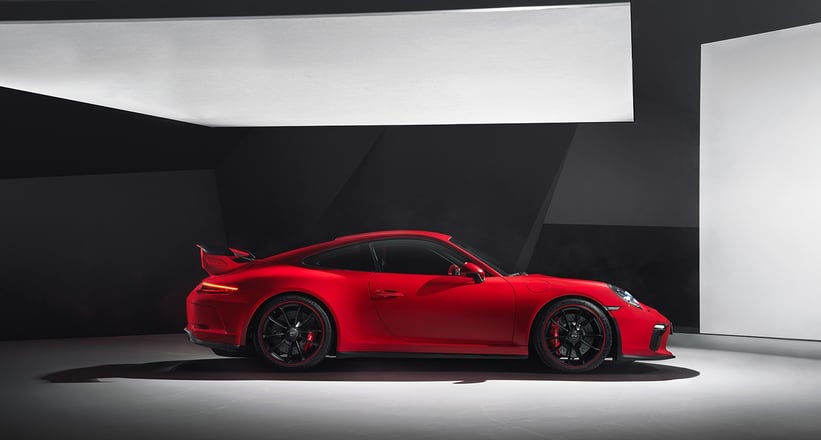 Seeking to mix the sweet, high-revving nature of the smaller 3.8s with the torque and power benefits of the larger 4.0s of previous models, the all-new 4.0 in this GT3 is derived from the racing GT3 R and controversial mid-engined RSR, and boasts a 9,000rpm redline, 493bhp, and 338ft-lb of torque. What's more, this is a naturally aspirated engine, devoid of the trifling turbos fitted to other new models, which had buyers chasing down the 911 R and Cayman GT4 for their fleeting purity. The tried and tested rear-axle steering remains, with a redesigned carbon fibre rear wing contributing to a 20% increase in downforce over the old model. Great news for those seeking a competent track terror and grand tourer combined. However, for those with the 'supposed' last of the manual, naturally aspirated 991 Rs in their garages, maybe not so much.
Photos: Porsche