1990 Ferrari Testarossa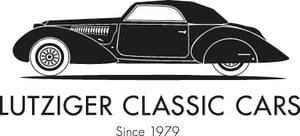 Location

Performance

380 PS / 280 kW / 375 BHP
Description
Ferrari Testarossa
First registration 03.1991
Swiss delivery
Matching numbers
Swiss road registration
The Ferrari Testarossa offered here was delivered in April 1990 in the color Giallo Modena and leather black by the then Ferrari dealer Sportgarage Bruno Wyss in Zofingen, to a customer in the Solothurn area. The car has always been perfectly maintained and is in top collector condition with just over 49'000 original kilometers. The on-board folder with all documentation, owner's manual, service booklet and neatly kept exhaust maintenance document are present as well as the original on-board tools, jack and a workshop manual. This beautiful Ferrari Testarossa is matching numbers and colors and comes fresh from the MOT.
The Motor Show in Paris saw the return of the glorious Testarossa, a descendant of the 512 BBi, in October 1984. Pininfarina's design broke with tradition while being both stunning and innovative. The side air intakes were larger than those on the previous model. This led to the introduction of the side planks that would soon become the Testarossa's trademark.
The car's name, which means "red head" in Italian, derives from the red-painted valve covers of the 12-cylinder engine, which was equipped with four valves per cylinder: this was also, at the time of the car's presentation, the most powerful engine ever fitted to a production sports car.
Errors, mistakes and prior sale reserved.
Further, detailed pictures of this Ferrari Testarossa can be found on our homepage www.lutziger-classiccars.com
DEUTSCH:
Ferrari Testarossa
Erstzulassung 03.1991
Schweizer Auslieferung
Matching numbers
Schweizer Strassenzulassung
Der hier angebotene Ferrari Testarossa wurde im April 1990 in der Farbe Giallo Modena und Leder Schwarz vom damaligen Ferrari-Händler Sportgarage Bruno Wyss in Zofingen, an einen Kunden im Raum Solothurn ausgeliefert. Das Auto wurde immer perfekt gepflegt und befindet sich mit knapp über 49'000 original-Kilometern in top Sammlerzustand. Die Bordmappe mit allen Unterlagen, Benutzerhandbuch, Serviceheft und sauber geführtem Abgas-Wartungsdokument sind vorhanden sowie das originale Bordwerkzeug, der Wagenheber und ein Werkstatthandbuch. Dieser wunderschöne Ferrari Testarossa ist matching numbers and colors und kommt frisch ab MFK.
Auf der Motor Show in Paris kam im Oktober 1984 der glorreiche Testarossa, als Nachfahre des 512 BBi, zurück. Pininfarinas Design brach mit der Tradition und war dabei gleichzeitig überwältigend und innovativ. Die seitlichen Lufteinlässe waren größer als die am Vorgängermodell. Dies führte zur Einführung der seitlichen Planken, die schon bald das Markenzeichen des Testarossa werden sollten.
Der Name des Autos, der auf Italienisch "roter Kopf" bedeutet, leitet sich von den rot lackierten Ventildeckeln des 12-Zylinder-Motors ab, der mit vier Ventilen pro Zylinder ausgestattet war: dabei handelte es sich zum Zeitpunkt der Präsentation des Wagens zudem um das stärkste Triebwerk, das jemals in einem Seriensportwagen montiert wurde.
Irrtümer, Fehler und Zwischenverkauf vorbehalten.
Weitere, detaillierte Bilder von diesem Ferrari Testarossa finden Sie auf unserer Homepage www.lutziger-classiccars.com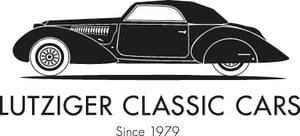 ---

---