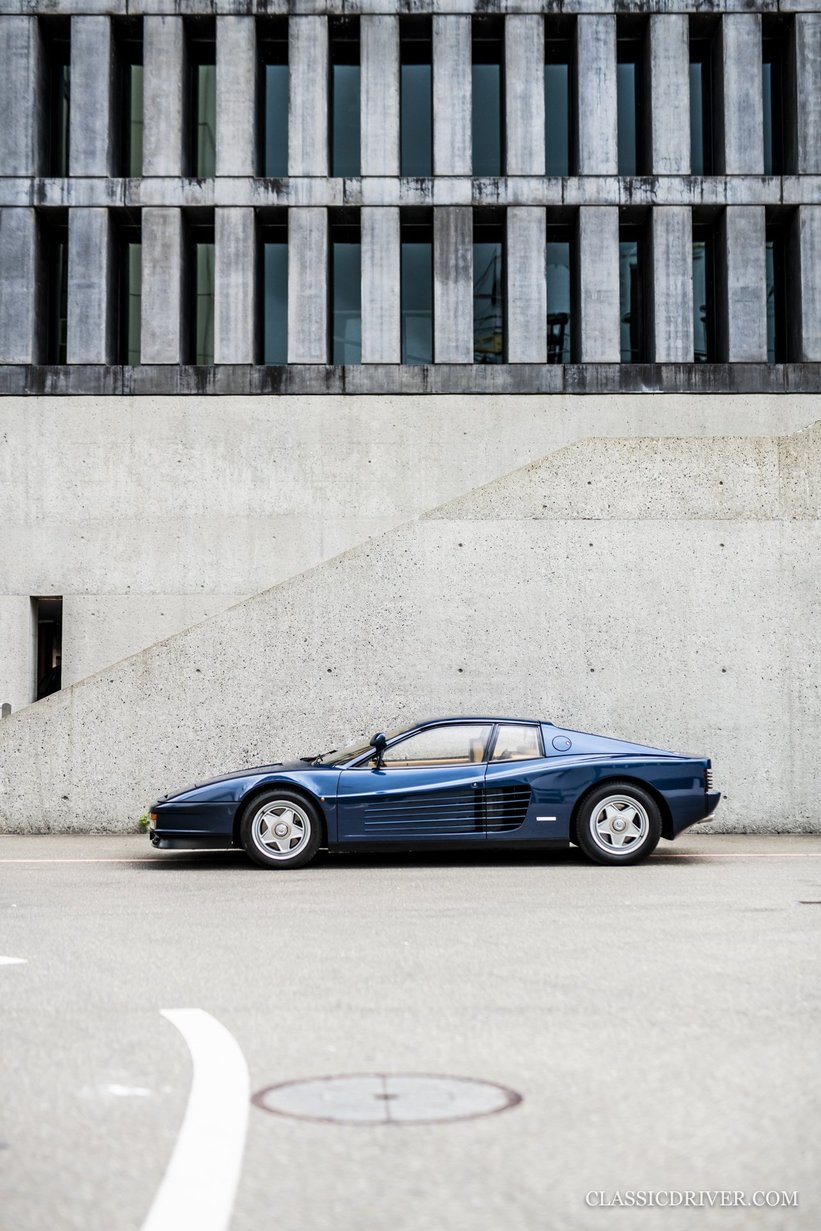 It's a given that mundane things sound a whole lot more glamorous when spoken in Italian than they do in English. Take 'single mirror' for example. Not very inspiring, is it? But 'monospecchio'? Now we're talking with a bit more Latin passion - and, in car terms, we can only be referring to Ferrari's fabulously OTT '80s supercar, the Testarossa. The example pictured here is on offer with Swiss dealer Andreas Wuest and its 'monospecchio' configuration marks it out as being one of the earlier, more sought-after examples of the Testarossa that were given the single, high-mounted mirror as a result of a misinterpretation of a European type approval regulation that appeared to demand a completely unhindered backward view.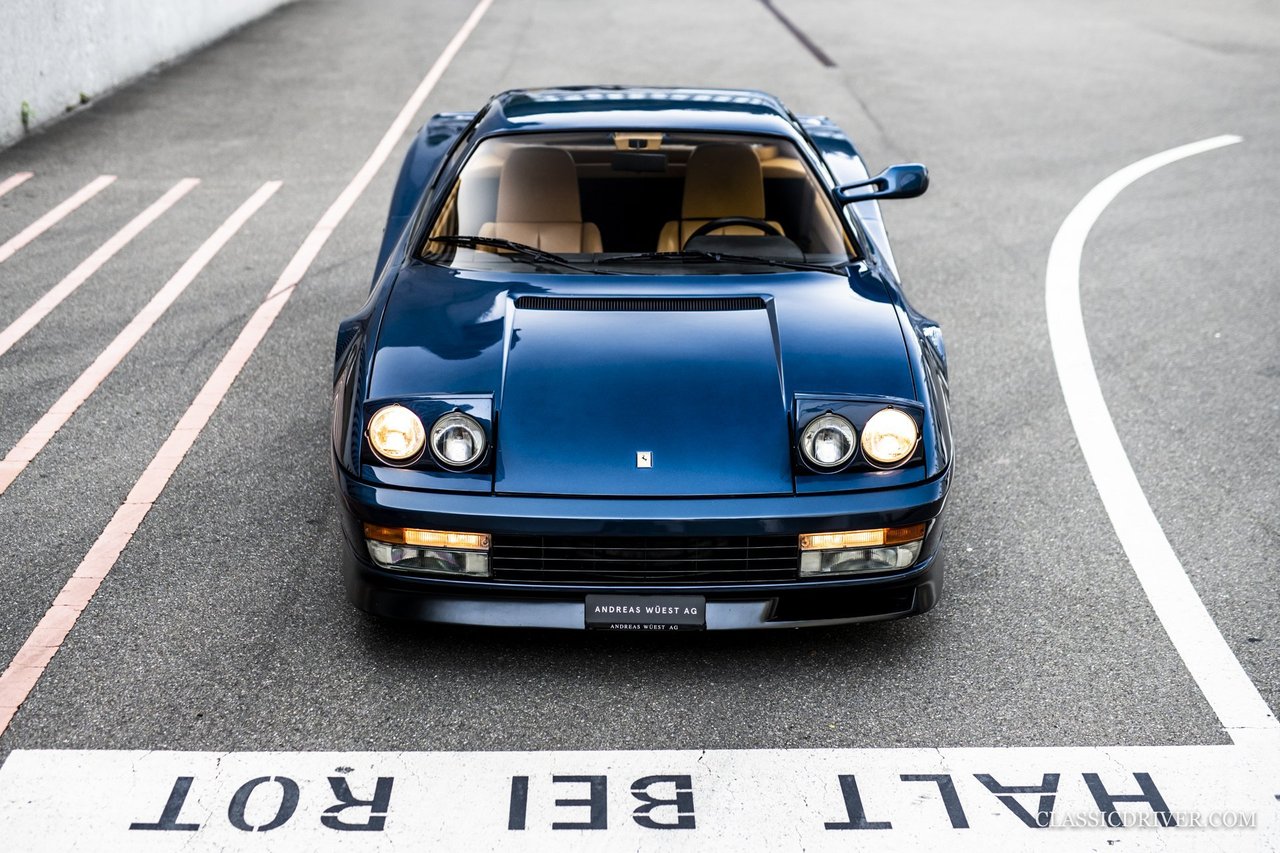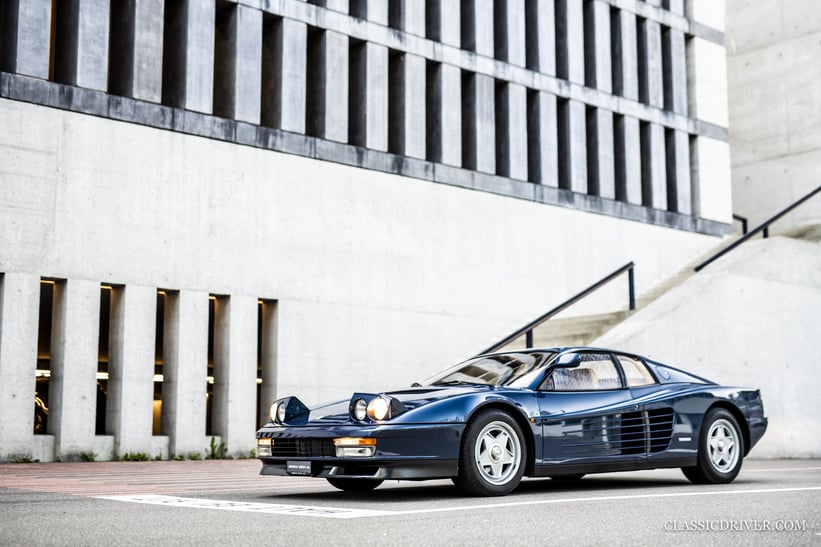 The flamboyance of the Testarossa's bodywork meant the only way to avoid the mirror glass being partly-filled by side strakes and a protruding haunch was to mount it high on the A-pillar - a location that sort of worked on the driver's side, but which would have made a passenger-side mirror completely invisible to the 'pilota'. So Ferrari simply didn't bother fitting one as stock. In reality, the lofty mirror wasn't that user-friendly either, meaning many owners specified twin, low-mounted units - although some also asked for another high-mounted one on the passenger side just to balance things up. Once it was revealed that the 'flying mirror' configuration was not, in fact, required by law, Ferrari reverted to the more conventional location of the lower A-pillar - meaning only around 1,000 'monospecchios' were produced.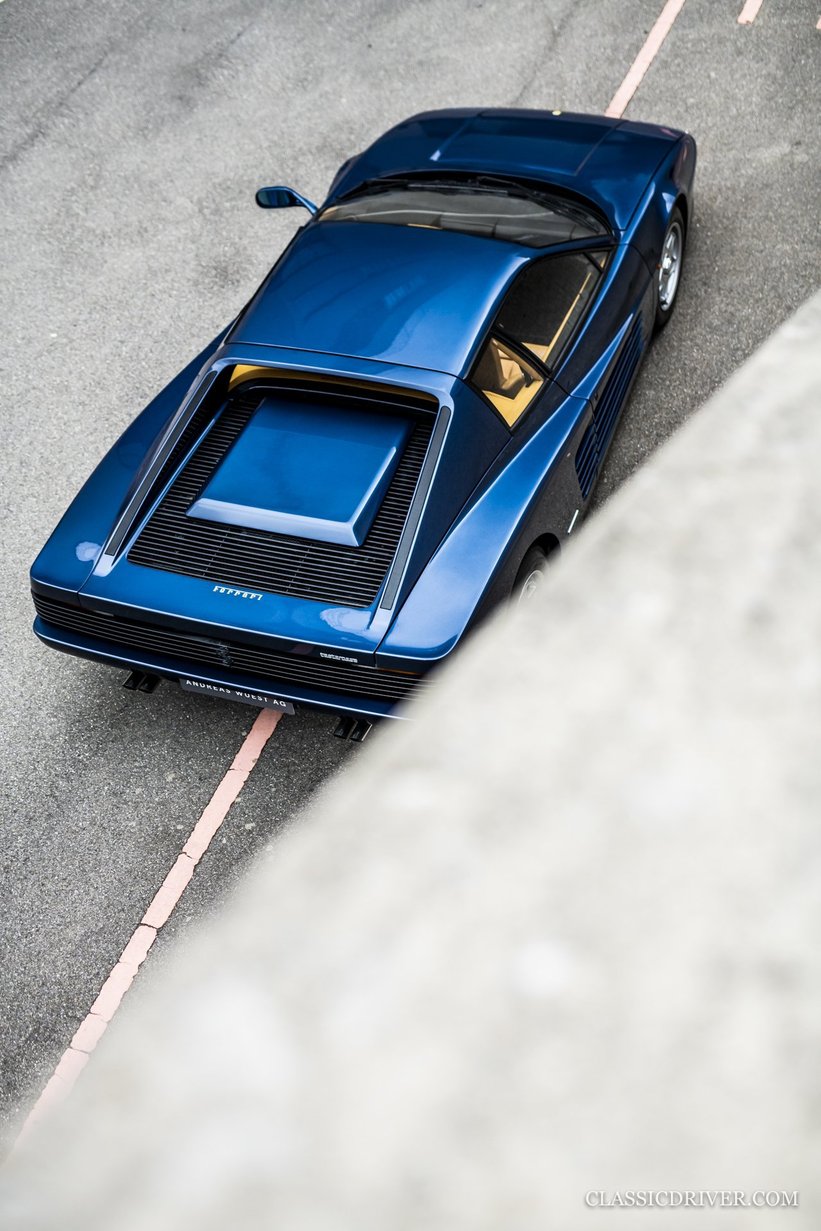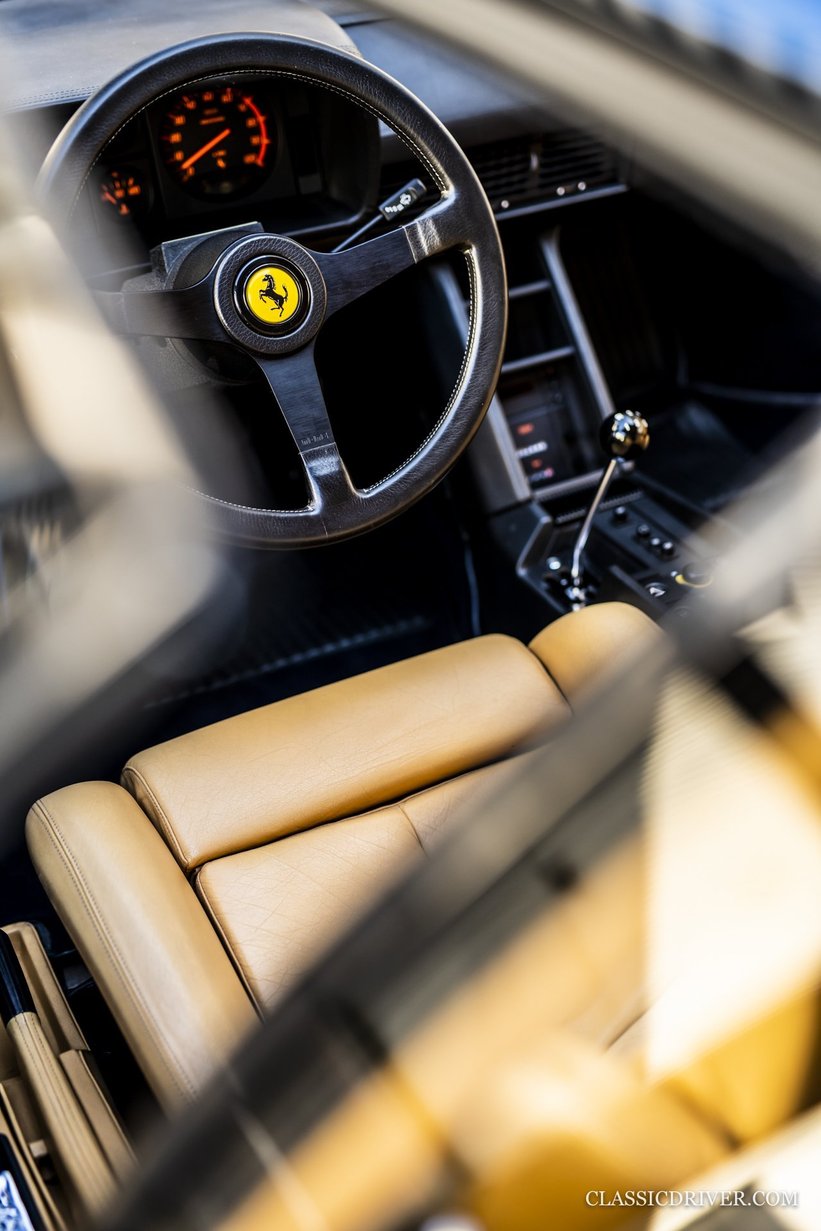 And Wuest's example is one of the rarest of the bunch, both because of its far less common blue paintwork, early, centre-lock wheels, and the fact that it remains in the hands of the original owner, who acquired it as an ex-demonstrator from Swiss Ferrari dealer Foitek. Kept in Switzerland throughout its life, the car is also unusual (for a Testarossa) in that it has not been hidden in a garage beneath a 'Cavallino Rampante' dustsheet and used only on special occasions - instead, it has been driven regularly and with gusto, often clocking-up more miles in a year than many similar cars accumulate in a decade. Used for everything from commuting to taking part in alpine tours with other Ferraristi, the car now has 51,000 km on the clock. It remains in excellent condition and drives beautifully, both as result of being regularly exercised, and because it has been properly maintained in order to keep it on the button, reliable, and ready for use at a moment's notice.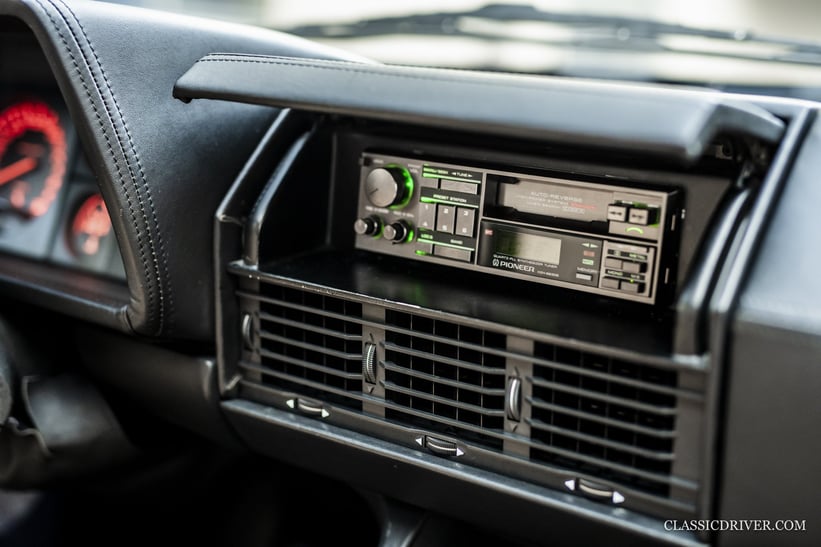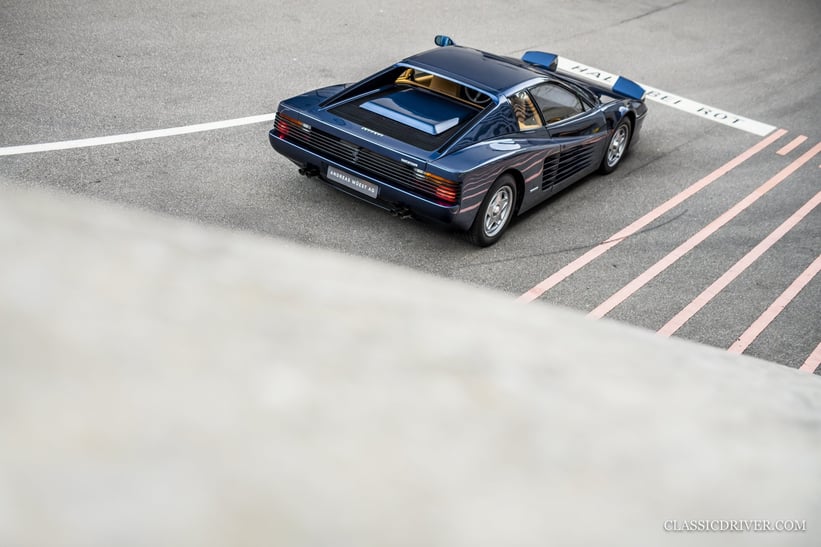 Produced from 1984 until 1996, the Testarossa and its similar successors (512TR and F512M) cost up to £130,000 when new - but by the early 2000s, residual values had dropped by more than 80 per cent and the cars looked set to be consigned to the sidelines of Ferrari history. But in recent years the Testarossa has come into its own as a cult classic, not least because it was the dream of many a teenaged 'baby boomer' who loved cars during the 1980s. In fact, there's a good chance your own bedroom wall was adorned with a poster of a Testarossa, even though the likelihood of ever owning one back then was nothing more than an impossible dream.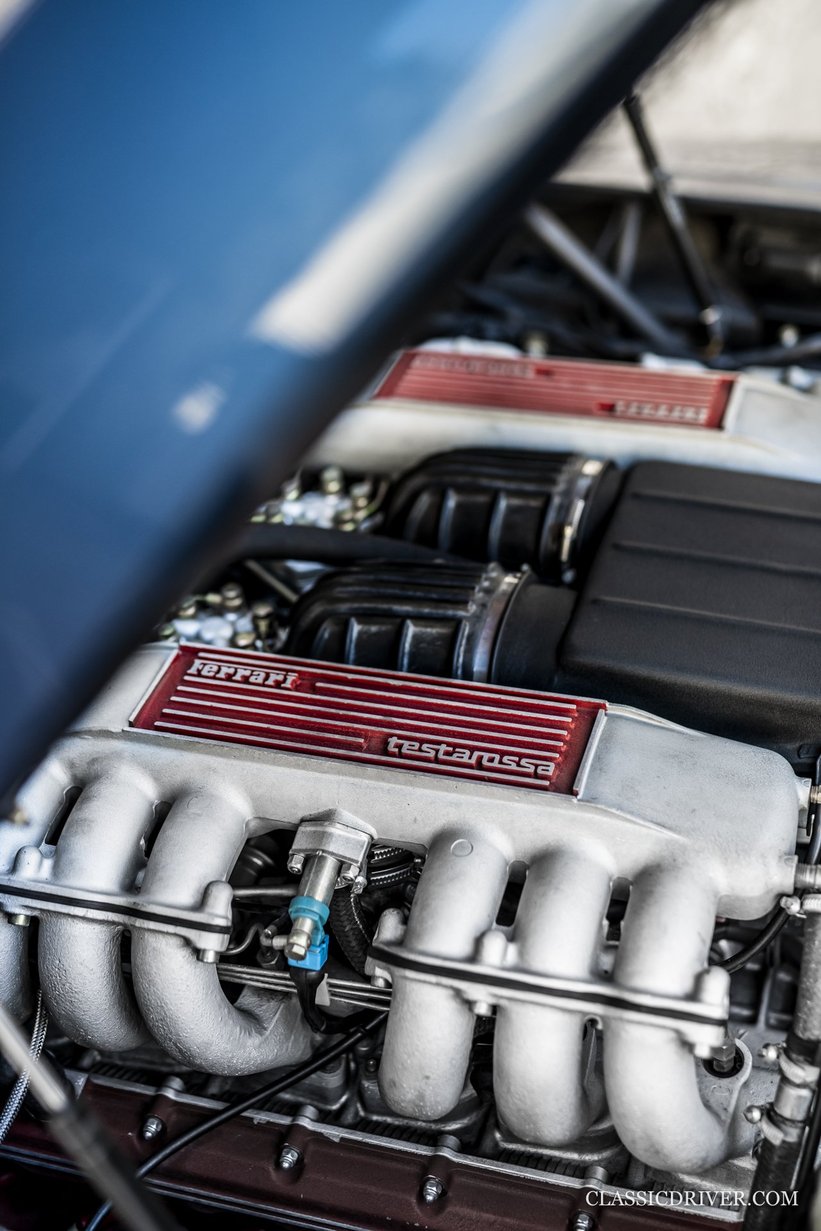 Wide, low, and radically-styled with its signature 'gills' and (ideally) that single, high-level door mirror, it encapsulated a time when there was little shame attached to being outrageously flash. But time tames, and now a Testarossa simply looks darned cool - especially one that's not finished in 'obvious' red. In fact, the one on offer with Andreas Wuest seems positively understated. So if you were one of those who had that 'impossible dream' as a kid, now might be the time to make it come true. After all, life's way too short to look back in the 'monospecchio' and regret the things you never did...
Photos: Rémi Dargegen © 2021