We admit it: this bright yellow Ferrari Testarossa Spider would look more at home on the palm-lined, sunseeker-strewn beachfront promenades of Miami or Los Angeles than the grey, congested streets of Paris.
But did you know that the Testarossa – the Prancing Horse's first 'world' car, which was lauded by its designer Pininfarina as "an exaggeration of flamboyance" and came to epitomise the 1980s – was launched in the famous Lido nightclub on the Champs-Élysées? There's also something so beautifully stark about the contrast between this colourful 1980s icon and the menacing brutalist architecture of Paris' industrial underbelly, don't you think?
There are few cars that scream 1980s excess as powerfully as the opinion-polarising Ferrari Testarossa. Along with the Lamborghini Countach, the mid-engined V12 was the car of choice for Wolves of Wall Street, world-famous pop stars and image-conscious playboys alike. Oh, and it also starred as the world's most overt covert police car in the smash-hit TV series Miami Vice.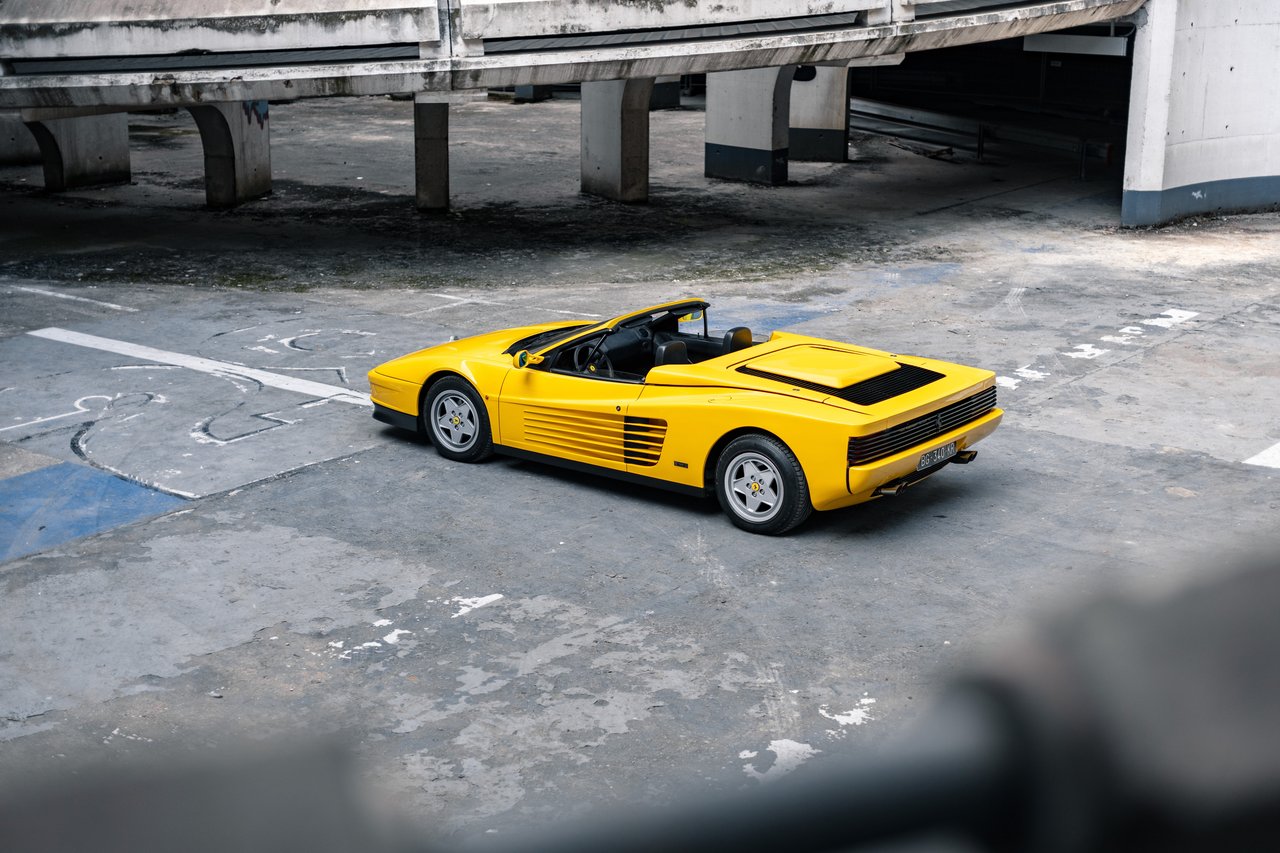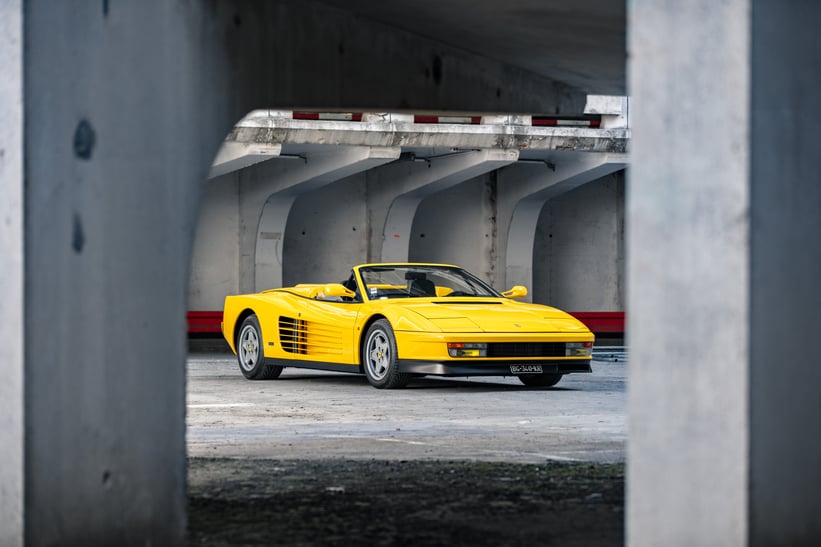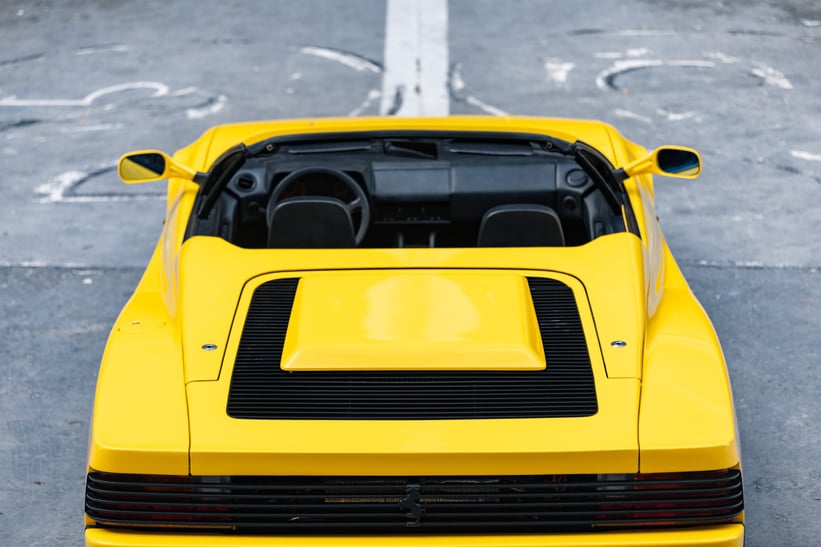 Beneath that unconventional wedged body – with its comically wide rear track, of-the-era pop-up headlights, signature straked sides and more edges than Michael Jackson's shoulder pads – was a capable and comfortable chassis, said to be more civilised Grand Tourer than red-blooded supercar. In addressing the 512BB's shortcomings, the Testarossa was a commercial blockbuster.
Those Testarossa owners who really wanted to stand out from the thousands of others in the 1980s (no mean feat, we'll admit) had two options. They could either take their cars to tuning companies such as Koenig for a steroidal injection of unashamed muscle, or they could go one step further and create what is commonly considered to be Ferrari's greatest oversight: a Testarossa Spider.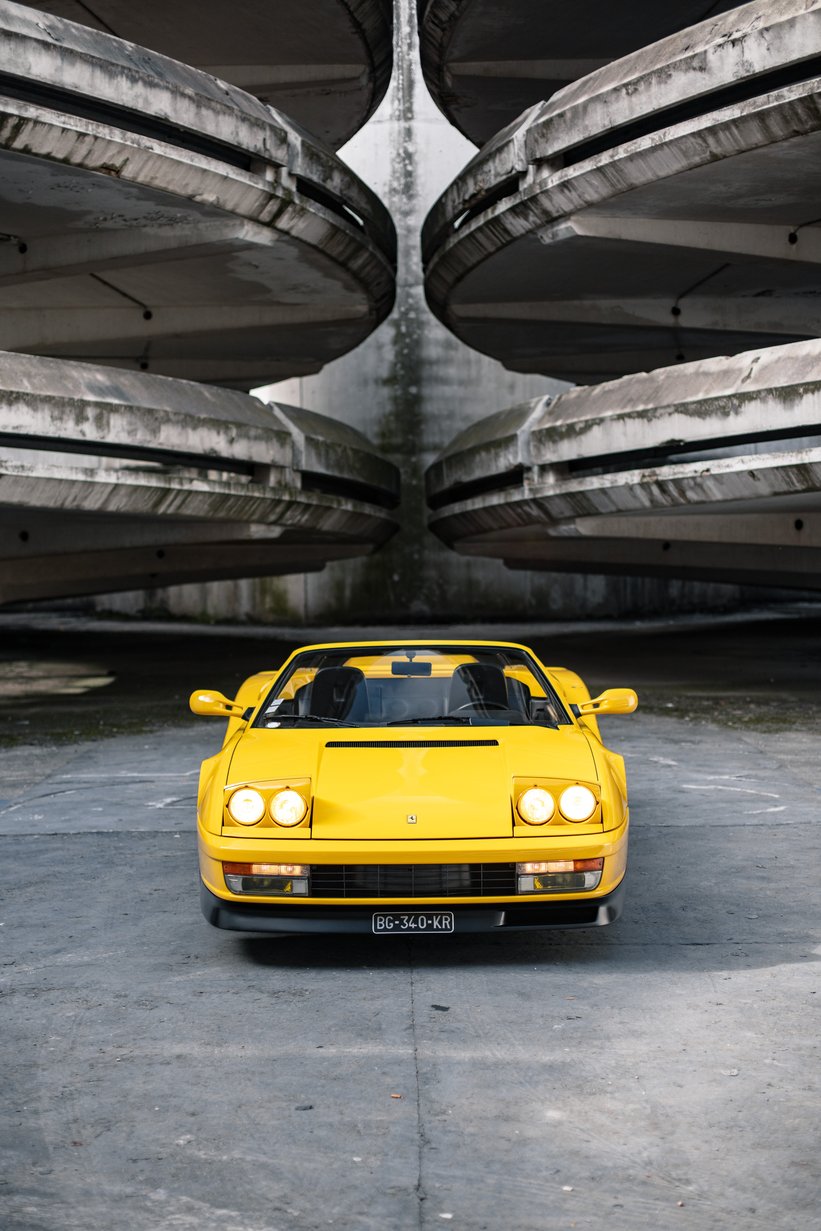 In fairness to the folks in Maranello, they did produce a properly engineered Testarossa drop-top. But only one was built, a stunning silver car with blue accents and an electronically folded fabric roof, and that was as a present to the charismatic and enviably stylish Italian industrialist Gianni Agnelli to celebrate his 20th year as head of Fiat. In the same year L'Avvocato took delivery of his unique convertible, 1986, the Testarossa Spider was immortalised in the cult-classic Sega video game Out Run.
We imagine Ferrari was inundated with blank cheques and bribes from its most well-heeled and powerful customers, all begging to have a Testarossa Spider for themselves. But Maranello held firm and said customers were forced to revert to having their closed-roof Testarossas put under the knife.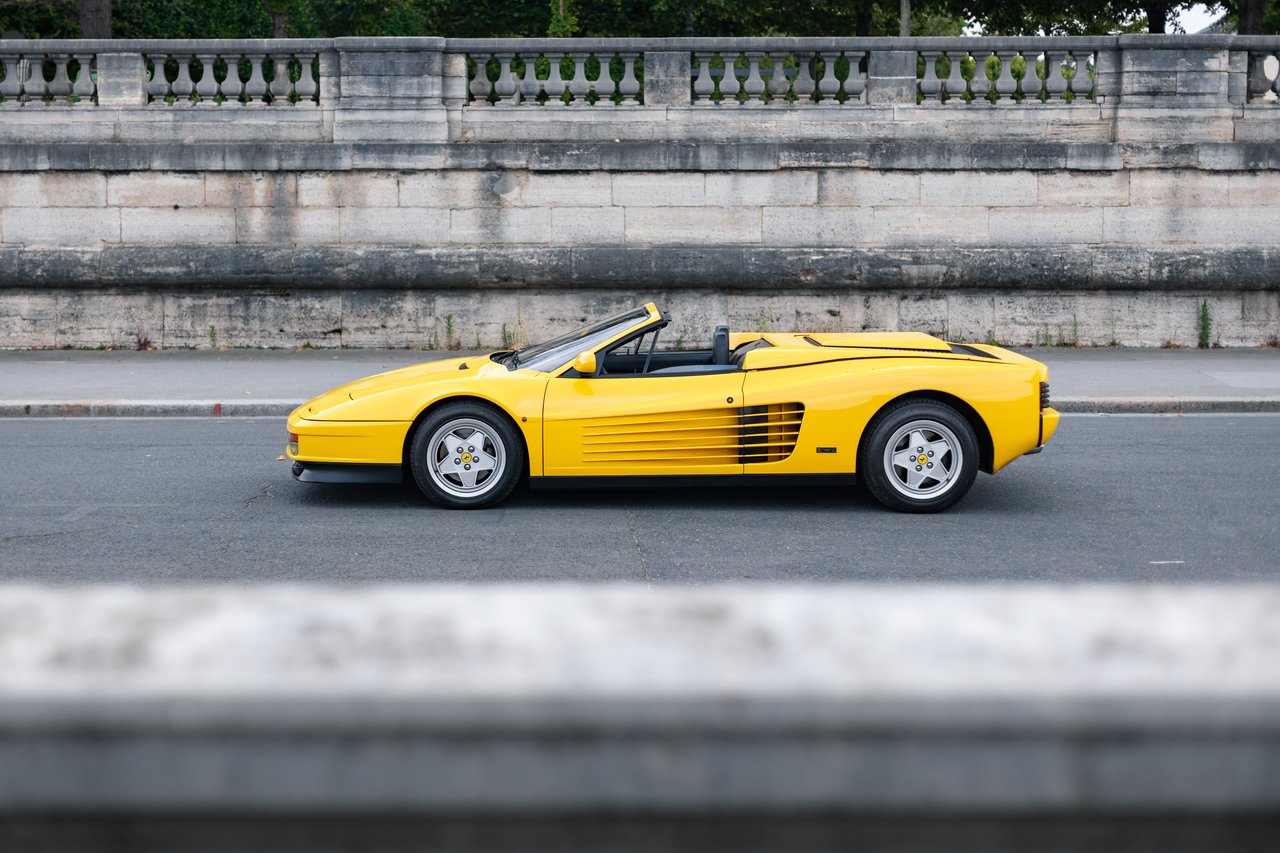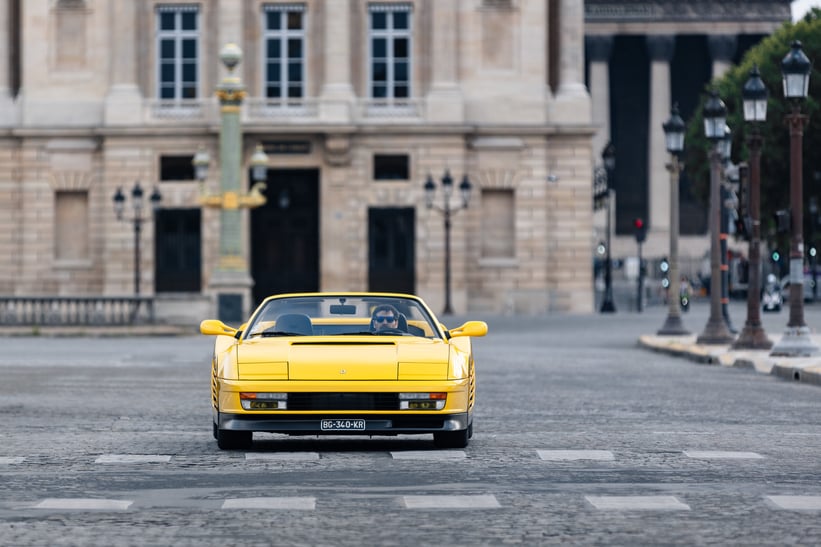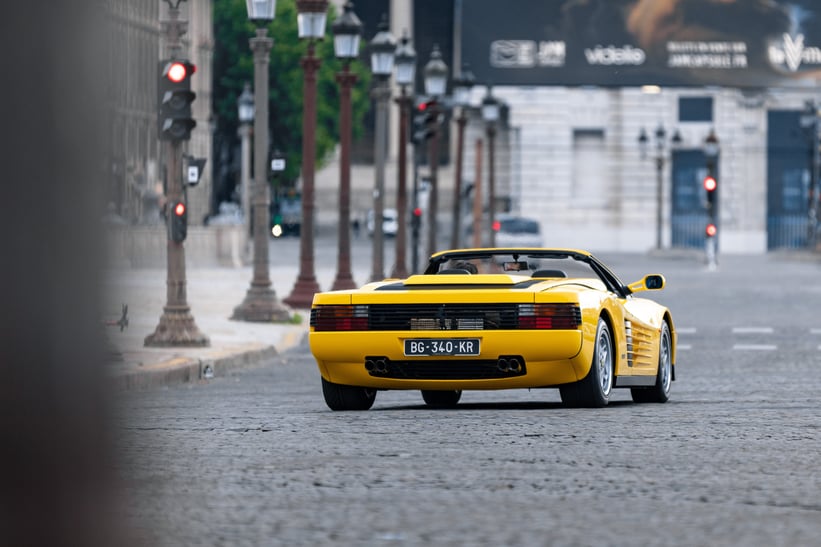 Of the admittedly few Spider conversions carried out by a small number of companies both in Europe and the United States, those of the German engineering firm and carmaker in its own right Lorenz & Rankl are arguably the most desirable. See, unlike the other conversions, the Testarossa Spiders relieved of their roofs by Lorenz & Rankl were taken from the production line in Maranello, transported to Bavaria for carefully engineered modification (including proper reinforcement of the chassis and the fitment of a semi-electronic folding roof) and then returned to Ferrari to be completed.
That Lorenz & Rankl charged around half of what the Testarossa cost new for the conversions likely goes some way to explain why only five were delivered via official Ferrari dealers: three in France and two in Belgium. This beautifully original yellow example is one of those five cars. It was purchased by its current owner at an Artcurial auction in 2016. At the time it had three French owners from new, one of whom was a collector with a stable of over 10 Testarossas.
"Sometimes in life you narrowly miss out on your goals," he explains. "Five years ago, I was unable to successfully bid on the ex-Agnelli Testarossa Spider, so from that point on I spent a lot of time researching and finally found this Lorenz & Rankl car, which I consider to be the perfect Spider. And I've had no regrets since!"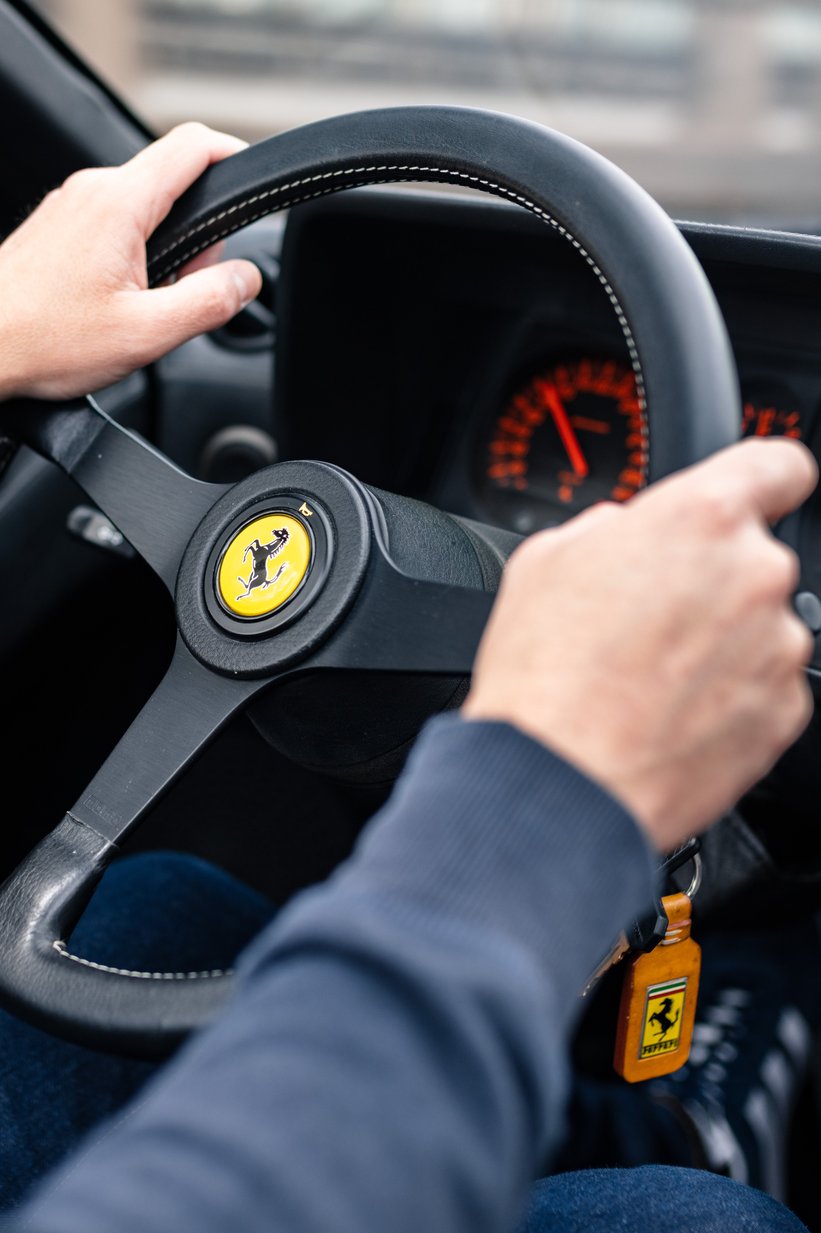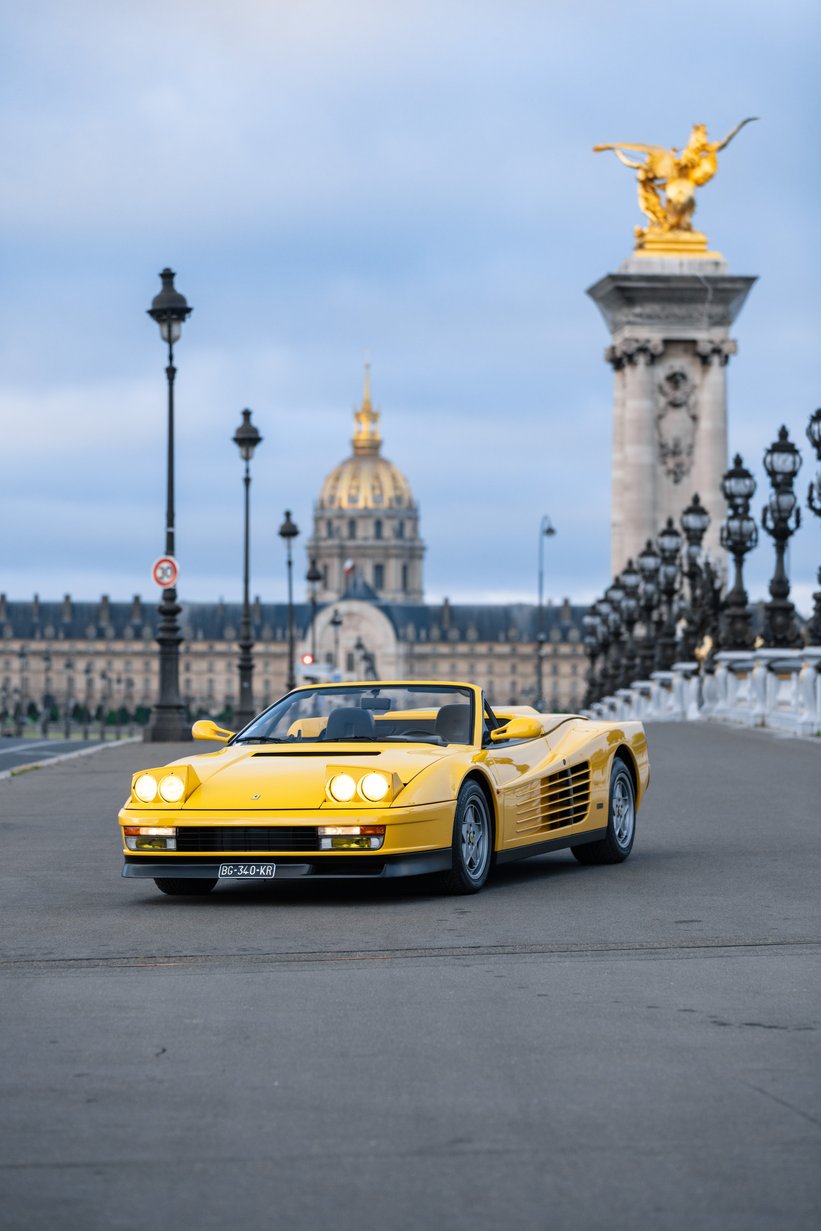 Upon receiving the car, the owner promptly travelled to Puglia in Italy for a week-long rally with his wife. "The car felt like a rocket," he recalls. "I got a little bit carried away on the roads leading to one village and decided to overtake a bus and around five slow cars that were following it. Just as I got past the bus and was about to back off, I realised the road ahead was under construction because of a landslide. We hit the hole with such momentum that it carried us out the other side and we carried on without even needing to stop. That's what I call a well reinforced chassis!"
This car is a welcome ray of sunshine as we negotiate the historic streets of Paris on this overcast summer's day, especially in the wake of the Coronavirus-induced lockdown. The phones might be smaller now, the suits darker and the hairstyles significantly less dreadful, but the Testarossa remains one of the most iconic supercars ever produced. We're just baffled why Ferrari never greenlit its own convertible version for production.
Photos: Kevin van Campenhout for Classic Driver © 2020