1987 Ferrari Testarossa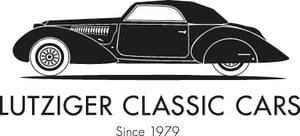 Exterior brand colour

Grigio Ferro Metallizzato
Location

Performance

380 PS / 280 kW / 375 BHP
Description
Ferrari Testarossa
First registration 09.1987
Swiss delivery
Ferrari Classiche certified
Swiss road registration with veteran entry
The all-time icon of 1980s sports car design not in red, but in Grigio Ferro Metallizzato - fewer than 100 cars were delivered in this color worldwide. The masterpiece of Pininfarina designer Leonardo Fioravanti reflects its bold contours in itself. You can't get more revolutionary design in car building than this. There will never be another Ferrari so unmistakable. This is not just a thrilling sports car, but a driving sculpture.
Testarossa chassis no. 73875 was certified by Ferrari Classiche in November 2020. Originality and perfect condition are thus officially confirmed after negligent examination by Ferrari.
The certification was preceded by a comprehensive major service at Nicki Hasler, Basel, with documented costs of more than CHF 15'000 at km 66'800. New Michelin Rétro tires were mounted and the car was newly registered as a veteran.
A Capristo stainless steel exhaust system (original available) provides a beguiling engine sound, not loud but sonorous and throaty.
This Testarossa is pure driving pleasure, but also a value investment with potential.
At the Motor Show in Paris in October 1984, the glorious Testarossa returned, as a descendant of the 512 BBi. Pininfarina's design broke with tradition while being both stunning and innovative. The side air intakes were larger than those on the previous model. This led to the introduction of the side planks that would soon become the Testarossa's trademark.
The car's name, which means "red head" in Italian, derives from the red-painted valve covers of the 12-cylinder engine, which was equipped with four valves per cylinder: this was also, at the time of the car's presentation, the most powerful engine ever fitted to a production sports car.
Errors, mistakes and prior sale reserved.
Further, detailed pictures of this Ferrari Testarossa can be found on our homepage www.lutziger-classiccars.com
DEUTSCH:
Ferrari Testarossa
Erstzulassung 09.1987
Schweizer Auslieferung
Ferrari Classiche zertifiziert
Schweizer Strassenzulassung mit Veteraneneintrag
Die Allzeit-Ikone des Sportwagenbaus der 80er Jahre nicht in Rot, sondern in Grigio Ferro Metallizzato – weltweit wurden weniger als 100 Fahrzeuge in dieser Farbe ausgeliefert. Das Meisterwerk des Pininfarina-Designers Leonardo Fioravanti spiegelt seine kühnen Konturen in sich selbst. Mehr revolutionäres Design im Autobau geht nicht. Einen so unverwechselbaren Ferrari wird es nie wieder geben. Das ist nicht nur ein begeisternder Sportwagen, sondern eine fahrende Skulptur.
Testarossa Chassis-Nr. 73875 wurde im November 2020 von Ferrari Classiche zertifiziert. Originalität und einwandfreier Zustand sind damit nach einlässlicher Prüfung durch Ferrari offiziell bestätigt.
Der Zertifizierung voraus ging beim Stand von km 66'800 ein umfassender grosser Service bei Nicki Hasler, Basel, mit belegten Kostenaufwendungen von über CHF 15'000. Neue Michelin Rétro Reifen wurden montiert und das Fahrzeug wurde neu als Veteran bei der MFK vorgeführt.
Für betörenden Motorsound, nicht laut, sondern sonor und kernig, sorgt eine Capristo-Edelstahlabgasanlage (Original vorhanden).
Dieser Testarossa ist pure Fahrfreude, aber auch eine Wertanlage mit Potenzial.
Auf der Motor Show in Paris kam im Oktober 1984 der glorreiche Testarossa, als Nachfahre des 512 BBi, zurück. Pininfarinas Design brach mit der Tradition und war dabei gleichzeitig überwältigend und innovativ. Die seitlichen Lufteinlässe waren größer als die am Vorgängermodell. Dies führte zur Einführung der seitlichen Planken, die schon bald das Markenzeichen des Testarossa werden sollten.
Der Name des Autos, der auf Italienisch "roter Kopf" bedeutet, leitet sich von den rot lackierten Ventildeckeln des 12-Zylinder-Motors ab, der mit vier Ventilen pro Zylinder ausgestattet war: dabei handelte es sich zum Zeitpunkt der Präsentation des Wagens zudem um das stärkste Triebwerk, das jemals in einem Seriensportwagen montiert wurde.
Irrtümer, Fehler und Zwischenverkauf vorbehalten.
Weitere, detaillierte Bilder von diesem Ferrari Testarossa finden Sie auf unserer Homepage www.lutziger-classiccars.com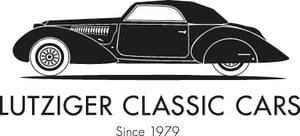 ---

---