There's only one Rolex model that's named after actor and racing driver Paul Newman, and that's reference #6239 — considered one of the desirable wristwatches of them all. You can imagine the hysteria in the watch-collecting world when Phillips announced it would be offering the Rolex Cosmograph Daytona worn by Paul Newman. Before perhaps the most significant vintage watch in the world will be sold in New York in October, we spoke with auctioneer Aurel Bacs and Adam Carolla, an American collector who owns the world's largest assembly of Paul Newman's cars.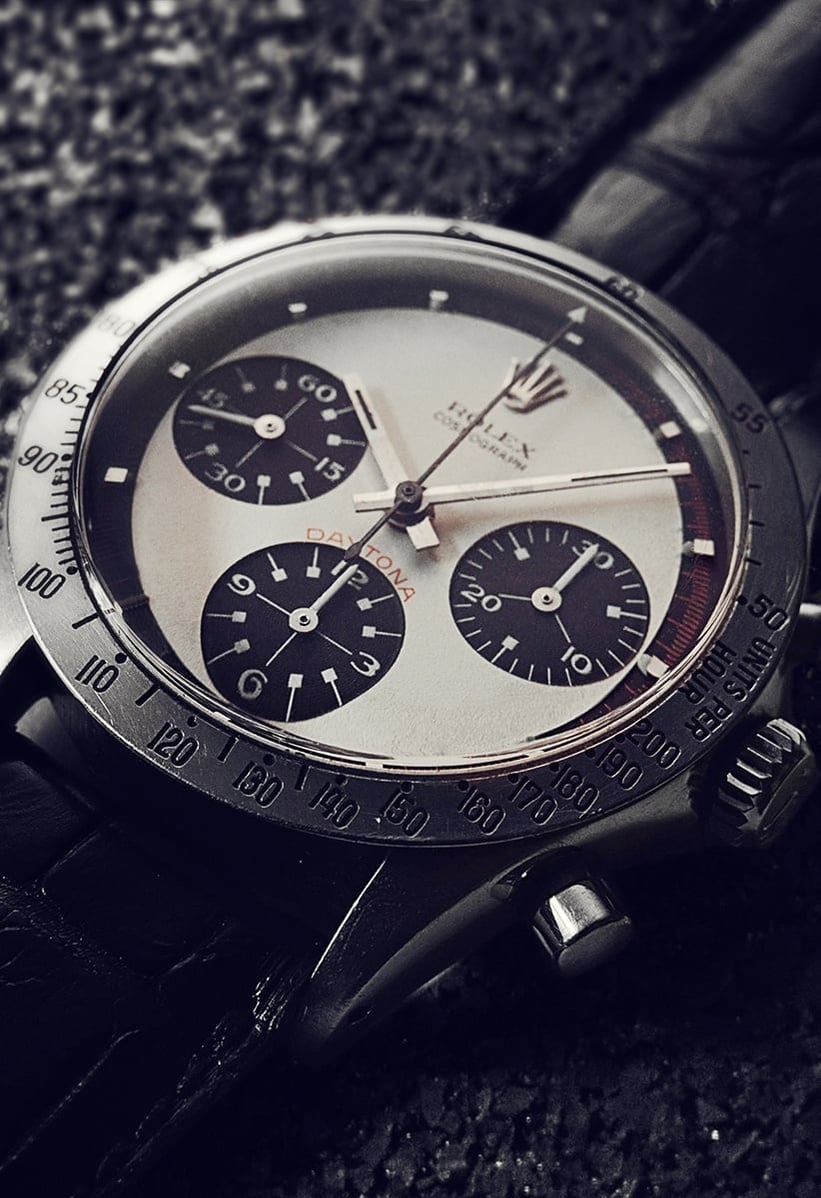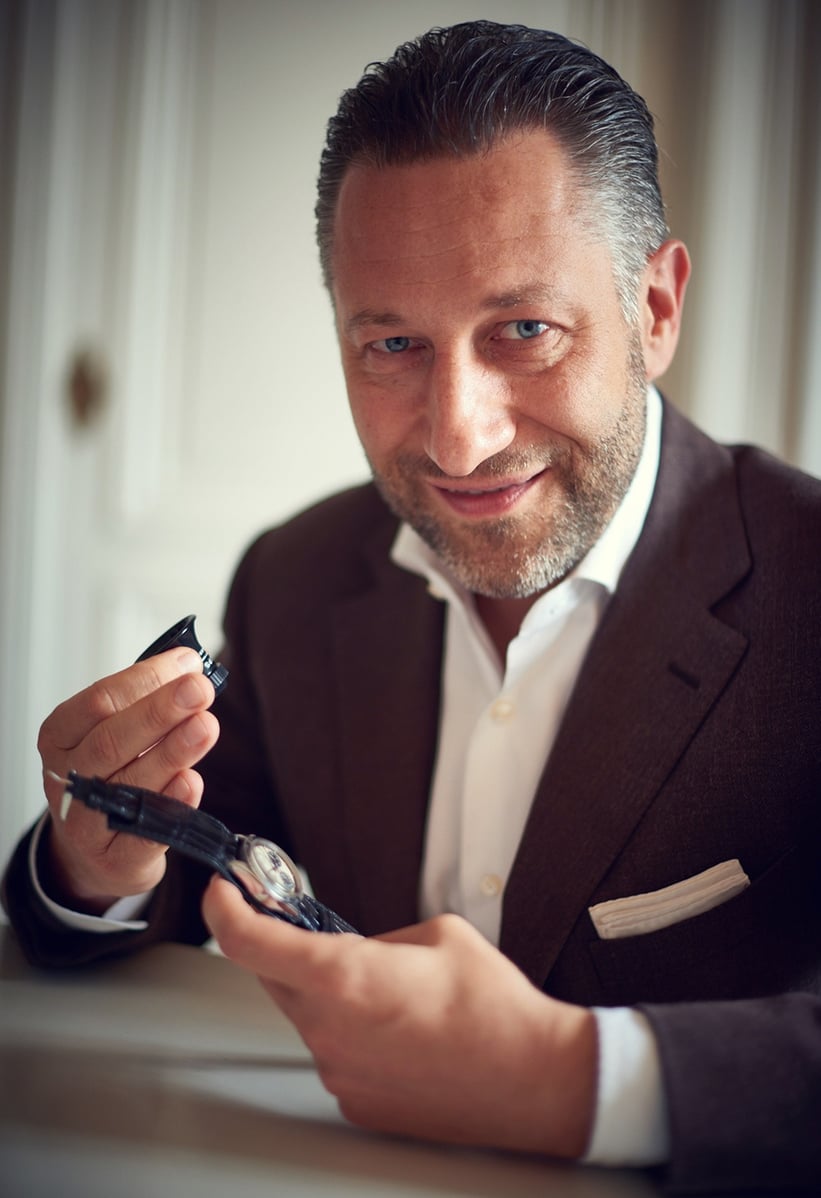 The Rolex Daytona is arguably the most famous collector watch in the world, and the Paul Newman reference, with its exotic dial, is considered to be the icing on the proverbial cake of every Rolex collection. Now, the actor and racing driver's personal Daytona will be sold — is a new World Record inevitable?
Bacs: The World Record for a wristwatch is 11m US dollars, and for a Rolex, it's 5m dollars. We're offering the watch at a starting price of a million, and there's a long way from one to five — and an even longer way from five to 11. I'm just glad that we've got the watch, as I find it a madly important and exciting timepiece.
Adam, you own virtually all of Paul Newman's racing cars. Are you also interested in watches?
Carolla: No, I don't collect watches at all. In fact, I've never really worn a watch. I just deal with cars; though, I also have some Newman racing suits, helmets, and other automotive memorabilia.
How did you become the largest collector of Paul Newman's cars?
Carolla: It began because I was a fan of older Datsuns from the late 1960s and early 1970s — namely because I couldn't afford other sports cars. It then turned out that Newman was racing these Datsuns and, later, Nissans. When I had two or three of Newman's cars, it dawned on me that I was perhaps a Newman collector rather than a Datsun collector. That's when I started focusing more on him.
You even filmed a documentary about Paul Newman — what kind of man was the actor?
Carolla: He was as humble and normal as you can imagine. I think everything you need to know about him rests in the fact that his everyday car was a Volvo estate fitted it with a Mustang V8. He wanted the performance to be right, but he put no value on show or into making it look exciting.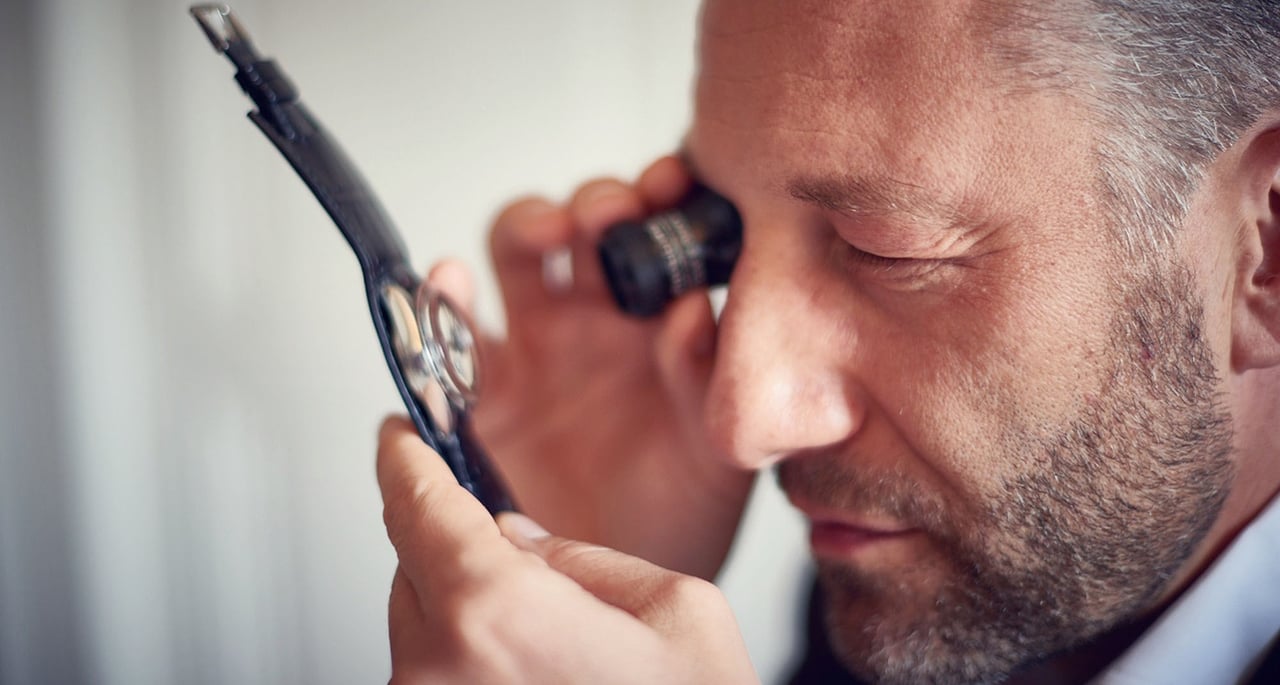 Aurel, who will be bidding at this sale?
Bacs: When you open the bidding at one million dollars, you're speaking about a small and closed group of collectors. I say closed because we won't attract thousands of bidders, but I imagine dozens will raise their paddles when the lot crosses the block.
Will that number be significantly reduced at two or three million?
Bacs: I can answer for some, but not for everyone. We're not just talking about a watch, but one of the greatest cult objects of the 20th century — a piece that will unite collectors from all genres, in the same vein as the Lindbergh plane or John F. Kennedy's pen. It's one of those objects that has burned itself into people's memories. I think this raises it into a completely different category.
Could this piece go to a non-watch collector?
Bacs: In this respect, there may be collectors, such as Adam, who have no interest in watches but hold a deep respect for Paul Newman as an actor or a racing driver. He embodied so much — he was both a philanthropist and an entrepreneur, in addition to a wonderful husband and father. He touched people's hearts for these reasons, and for some, he's one of the true greats of the 20th century.
You've auctioneered at some legendary sales — how high is the share of new bidders at such events?
Bacs: I've been in the auction industry for over 20 years and involved in numerous famous memorabilia sales, such as those of John F. Kennedy and Liz Taylor. In both cases, 75 percent of the bidders were new. In other words, these people weren't collectors in the traditional sense, but they wanted to own an item from a cult personality. That makes it impossible to estimate how the auction will pan out.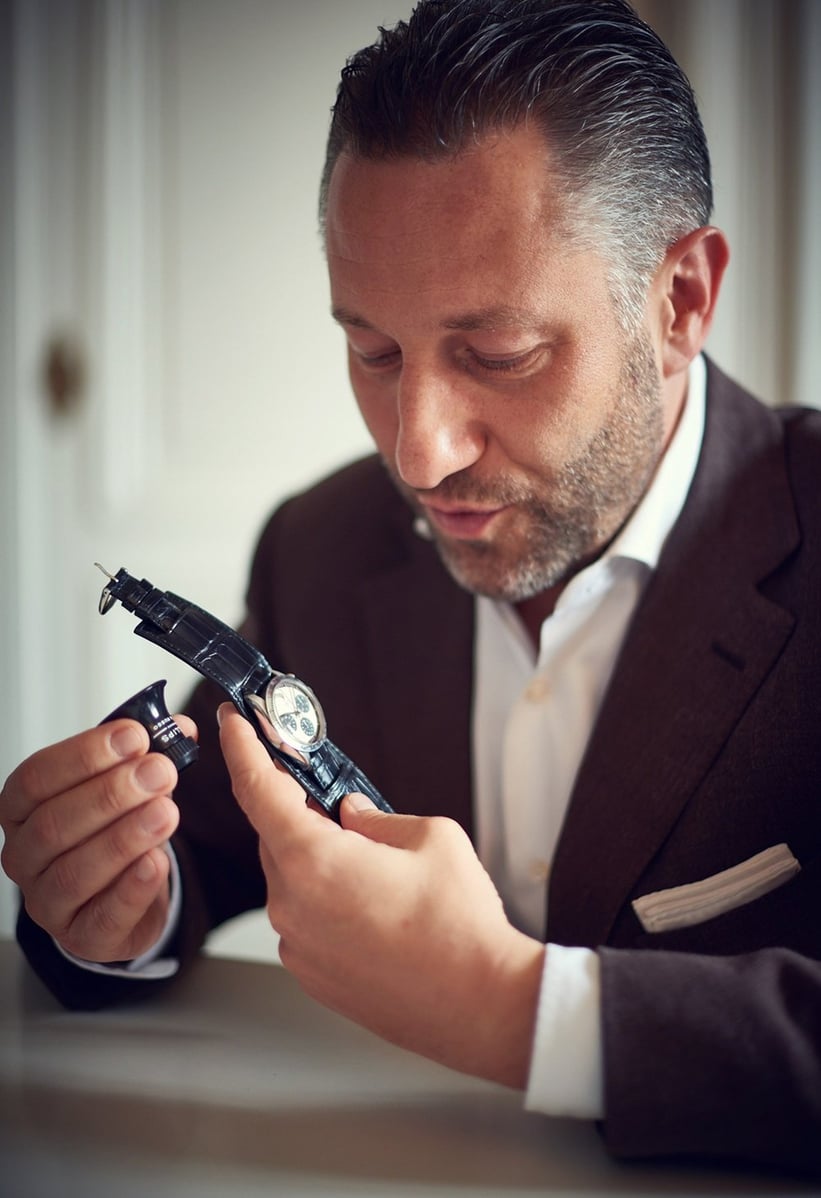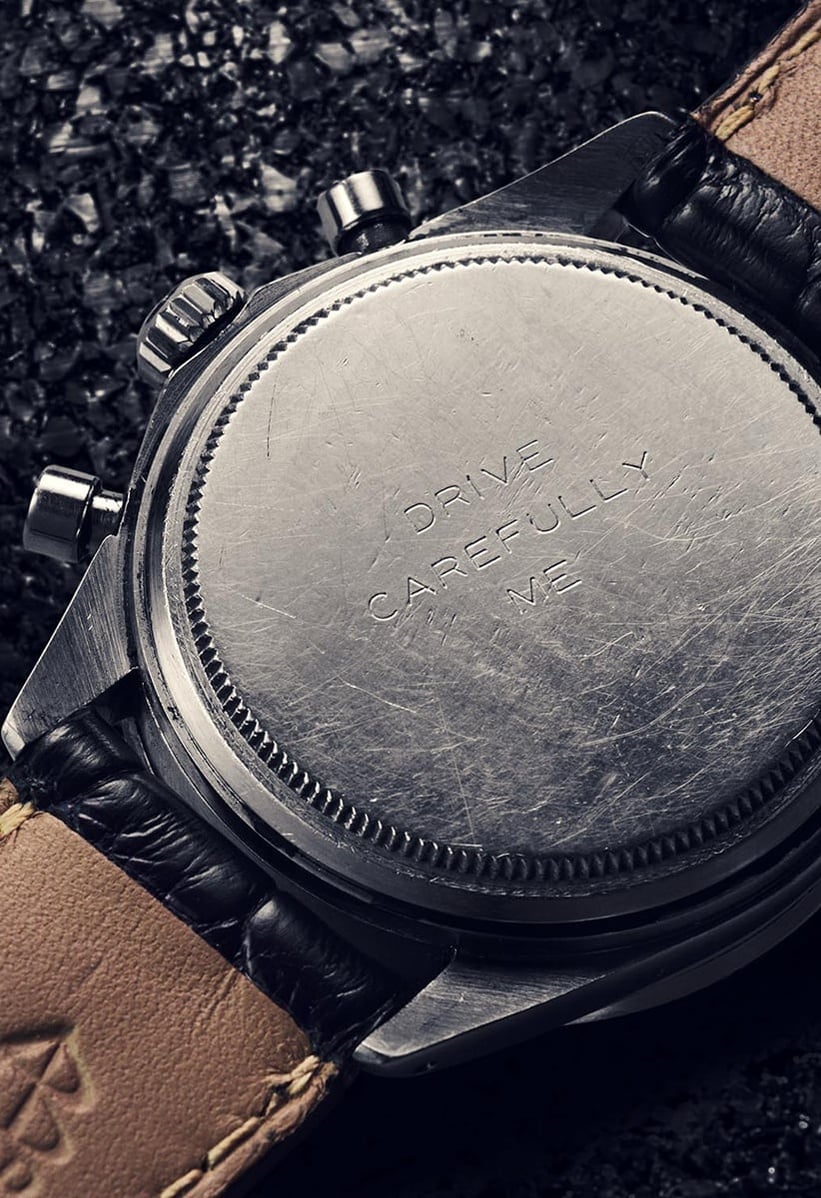 Carolla: I'd be interested to know — was Newman wearing this Rolex when he finished 2nd at Le Mans?
Bacs: It's an interesting question. In any case, this was the only watch Newman is pictured wearing between 1969 and 1984, which is remarkable when you consider the Hollywood legend had a collection of over 20 timepieces. We also know from his daughter Nell that he was obsessed with taking this watch to every race in which he competed. I recently heard a wonderful story that he was so obsessed with the precision of his watch that he'd bet against his friends to see who's kept the best time. Whoever's watch had lost or gained the most time at the end of the night would have to pay for the drinks. Newman supposedly never paid…
What makes this a cult watch?
Bacs: Paul Newman didn't buy this watch directly from Rolex. It was rather gifted to him by his wife Joanne Woodward while he was filming Winning — the documentary about his racing life — out of concern that he was taking it too seriously. As such, it's engraved with 'Drive carefully, me'. On the other hand, besides the story of the racer, the watch also tells the story of a second love affair, between his daughter Nell and the young student James Cox — the seller of the watch, who, at first, didn't realise who his girlfriend really was, as she concealed her identity. He was taken in by the Newmans like a son-in-law, and despite the fact he never married Nell, they remain best friends to this day. Newman gave Cox this watch in 1984 — it's a wonderful story.
Why is the watch known as a 'Paul Newman' Daytona?
Bacs: I spoke to many older collectors who were active in the 1970s. They told me that because there was no email or text messages, the way they would differentiate and discuss what they had bought or had to offer was by referring to it as the 'Paul Newman'. People instantly knew what that meant. So, the name remained associated with the model throughout the collector community for another four decades.
How did you come about the watch?
Bacs: I can't pat myself on the back, because I didn't really do anything. I received a call from James Cox one night and he offered me the watch. Of course, I'm truly honoured — Cox had toyed with the idea of selling the watch for charitable reasons and to invest in his company in 2015. He asked his best friend, a lawyer, how to go about it, and he told him to call Aurel Bacs in Geneva.
Adam, after hearing the story, will you be bidding at the sale?
Carolla: I'd have to sell all my cars to buy the watch, by the looks of it…
Bacs: You'll miss out if you're not in New York — Paul Newman's entire family will be there!
Text: Joern Frederic Kengelbach / Photos: Matthias Schönhofer