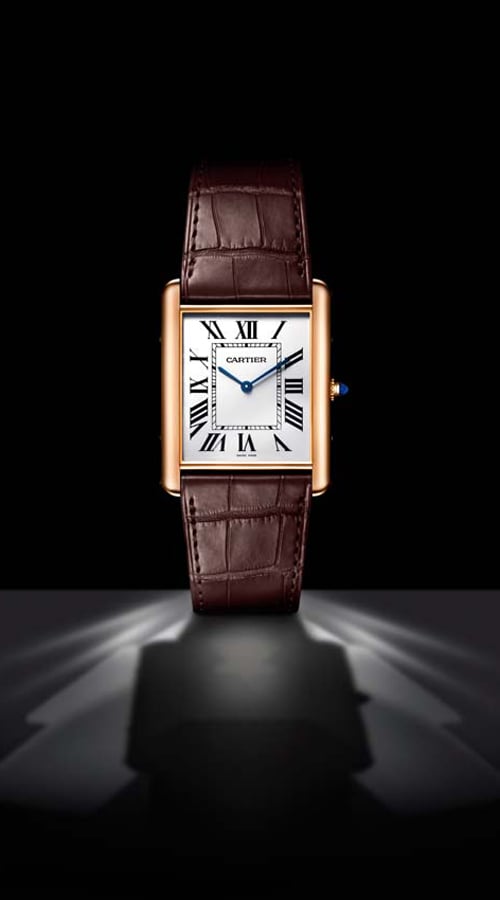 The watch was designed by Louis Cartier himself, its styling influenced by the machines newly arrived at the Western Front in 1917, the armoured tanks. Hence the name, 'tank', and a prototype was presented in a spirit of Franco-American friendship to General John Pershing of the American Expeditionary Force.
The watch was not available to the general public until well after hostilities ceased, in 1919. Since then, until the trend for Rolex sports watches from the 1980s onwards, it – and the all-gold Rolex President – became a watch of choice for pop and film stars, artists (Warhol was a big Cartier enthusiast) and the rich and the powerful worldwide.
The latest version might be bigger in its wrist-covering capabilities, but the employment of the Piaget ultra-compact, hand-wound movement '430 MC' ensures that it remains as stylish in this millennium as it was in the last.
The version you see here is in rose gold with an alligator strap.

Photo: Cartier