Becoming the curator of a new Cartier exhibit was first presented to Lord Norman Foster, world-renowned architect, last year by Design Museum Director Deyan Sudjic. And while intrigued and flattered, Lord Foster had doubts as to whether he would be the right person for the job, because, while design is a common theme between architecture and watches, there weren't very many other parallels he could draw upon — or so he thought. It wasn't until Lord Foster further delved into Louis Cartier's exciting past that he realised there was so much more to the pioneering jeweller than originally believed.
Out of the box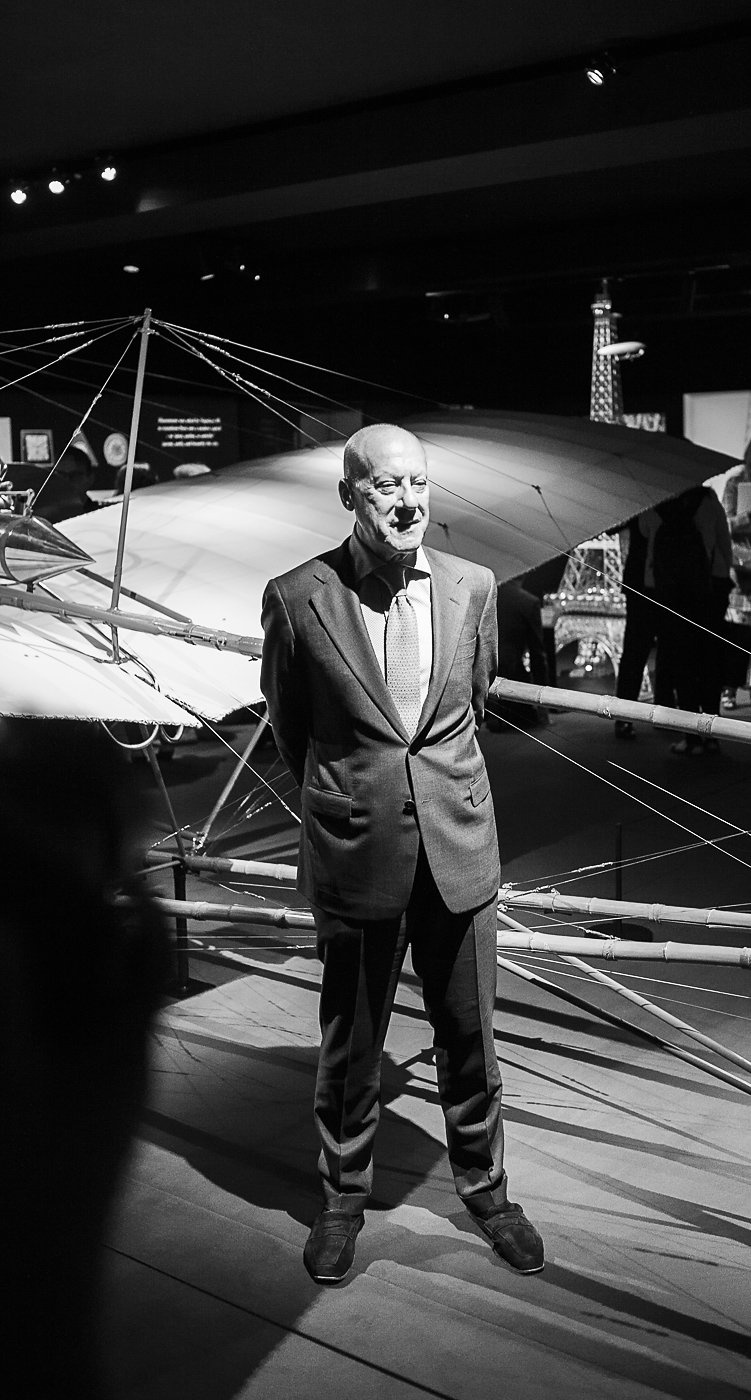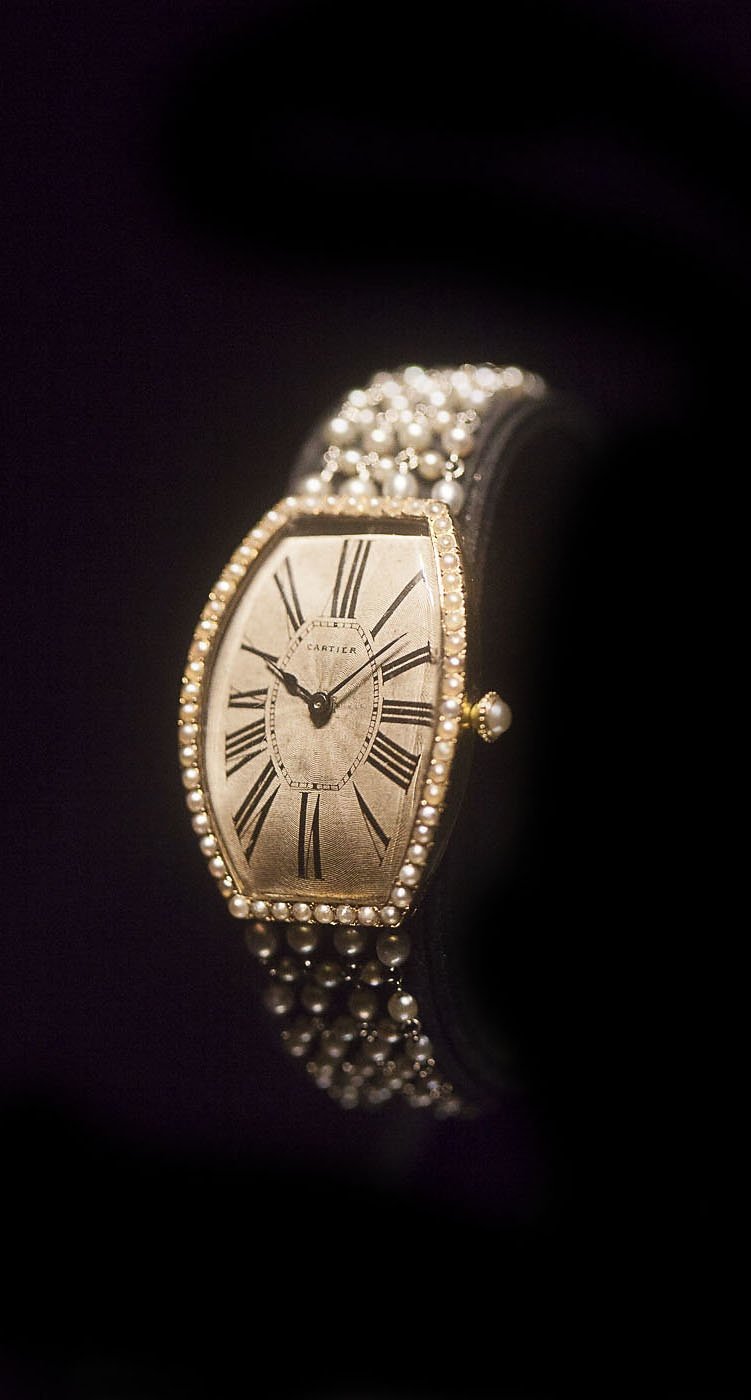 After discovering Cartier's watch designs were influenced by such things as the urban geometry of Paris, aviation, and his mechanically minded friends, Lord Foster soon had a vision for the exhibit — one that he wasn't quite sure if Cartier would be up for. "What I was proposing was not a typical Cartier exhibition that would start and end with their famed products. Rather, it would be the celebration of an era with artefacts and memorabilia, showing the emergence of a new way of looking at watches, clocks, and jewellery. Later in the sequence of the exhibition, there would inevitably be the display and celebration of Cartier's beautiful watches and objects." Luckily, the Cartier team was willing to explore this previously unseen side of the company, especially Cartier UK's Managing Director Laurent Feniou: "Cartier has always been more than just a jewellery brand — it's a house of values, tradition, and spirit. Our history is what drives us to tell our stories, and we are excited to have the opportunity to share this with everyone." And that excitement is felt from the moment you walk into the exhibition space.
Purposeful present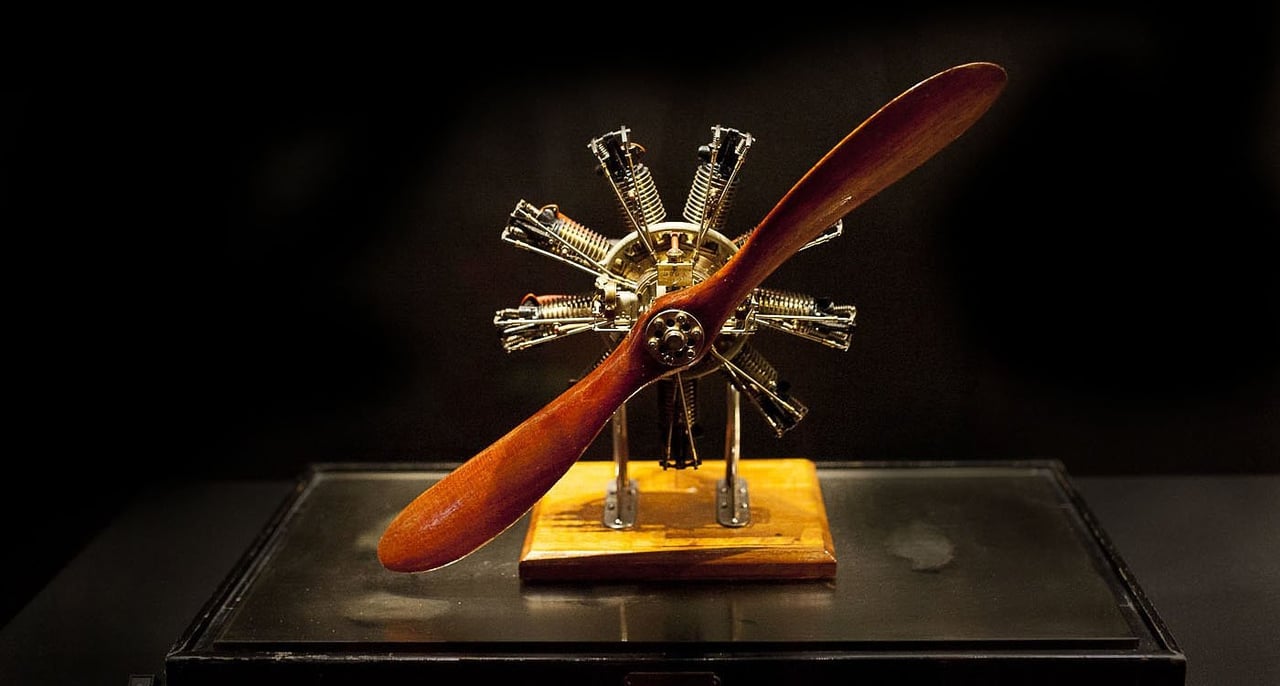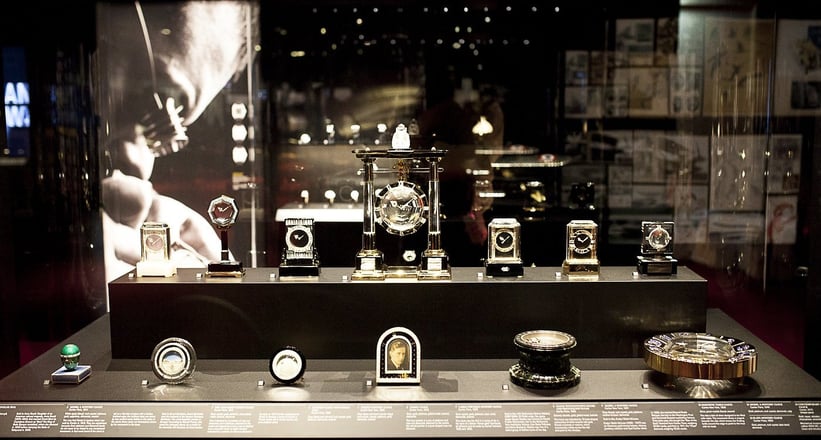 Set within an intimate venue of black ceilings and walls, red carpets, and strategically placed spotlights, the exhibition brings Parisian romance to life in London — along with the wow factor. From the moment the wide double doors open, your field of vision narrows directly onto an 18ft replica of Alberto Santos-Dumont's original Demoiselle aircraft, no. 20. Santos-Dumont was a close friend of Cartier and it was this relationship with the aviator and inventor that inspired Cartier to create the very first wristwatch: the Santos. Just two Santos watches were created before commercialisation — the first one in 1904, for Santos-Dumont himself, to free him from the burden of delving into his waistcoat for a pocket watch while flying. And to complement the aircraft and its significance in Cartier's history, a very rare yellow gold example from 1912 is also on exhibit.
On the grid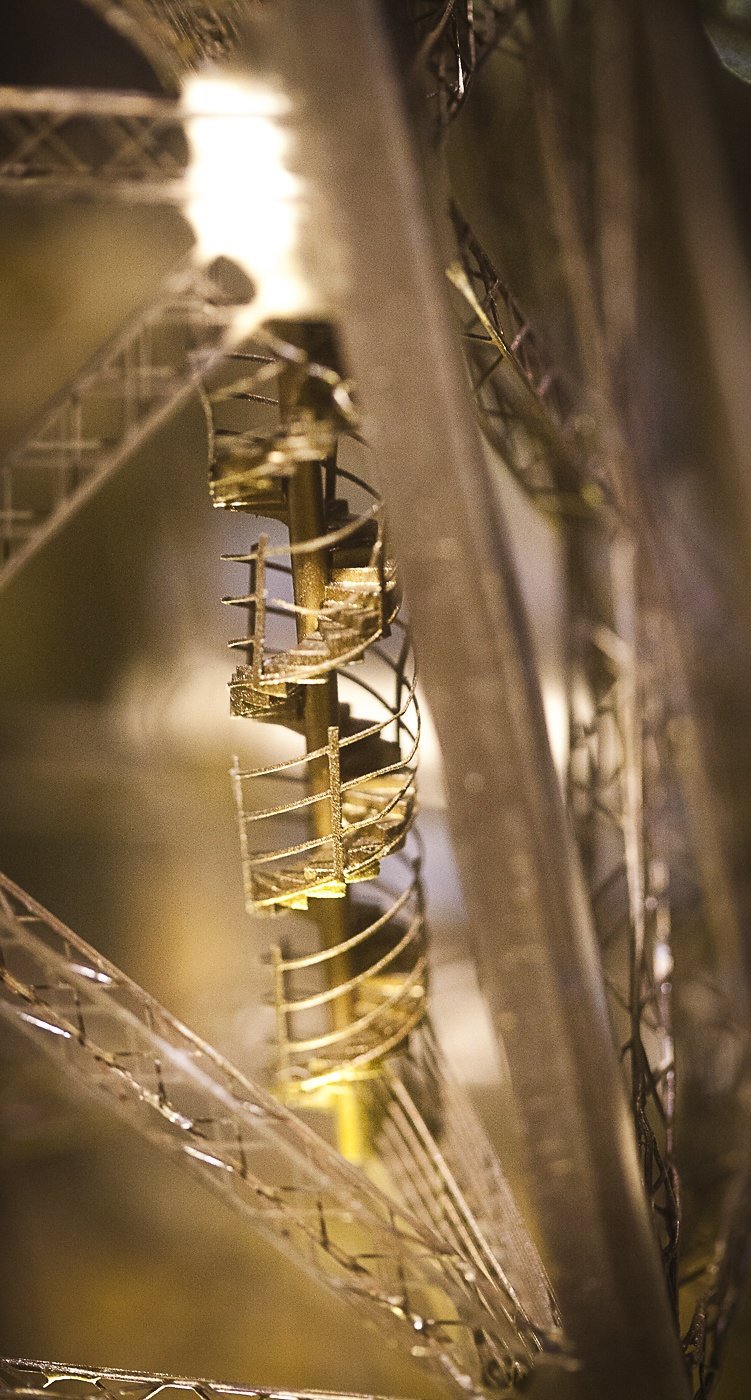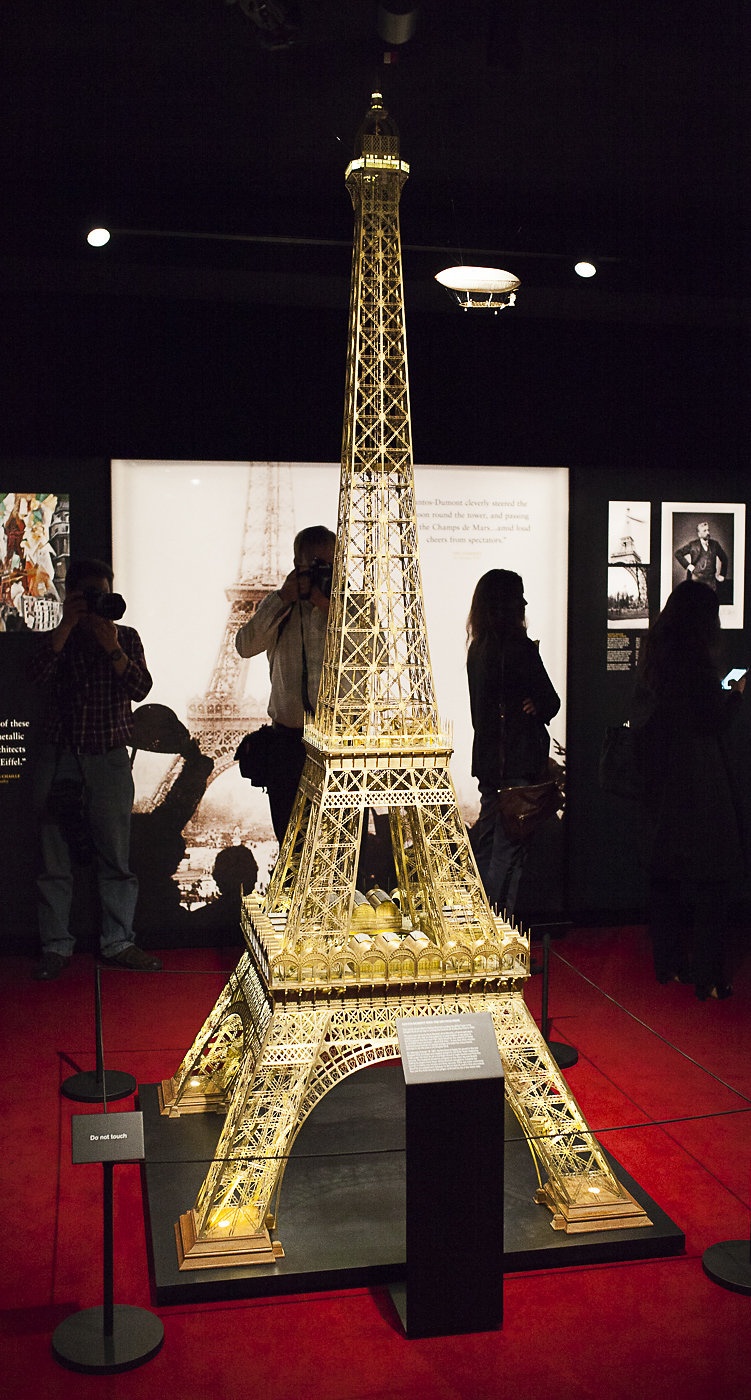 It wasn't just Santos-Dumont who inspired young Cartier. Growing up in Paris in the late 19th century, Georges-Eugène Haussmann and his new city grid influenced the design of some of Cartier's most famous watches, including the Tank, with its square face and radial dial. The earliest example of which, a platinum gold piece from 1920, is on display, amongst additional significant examples, highlighting the evolution of the model.
To Paris, with love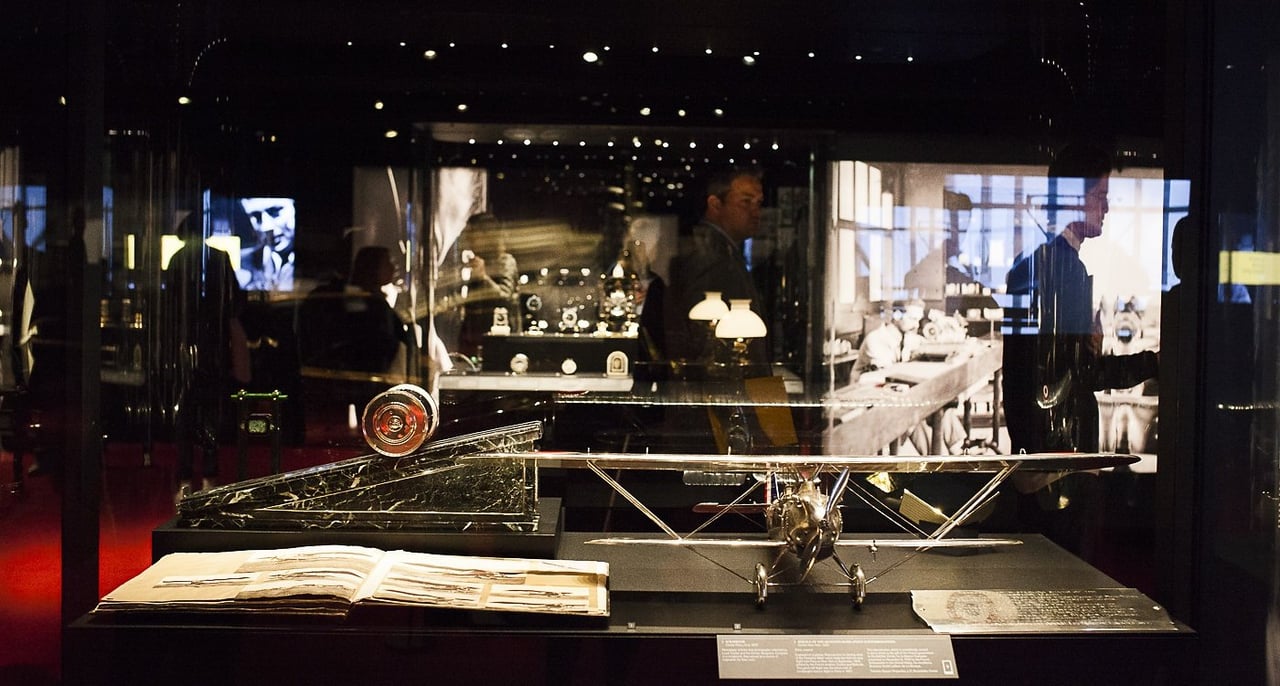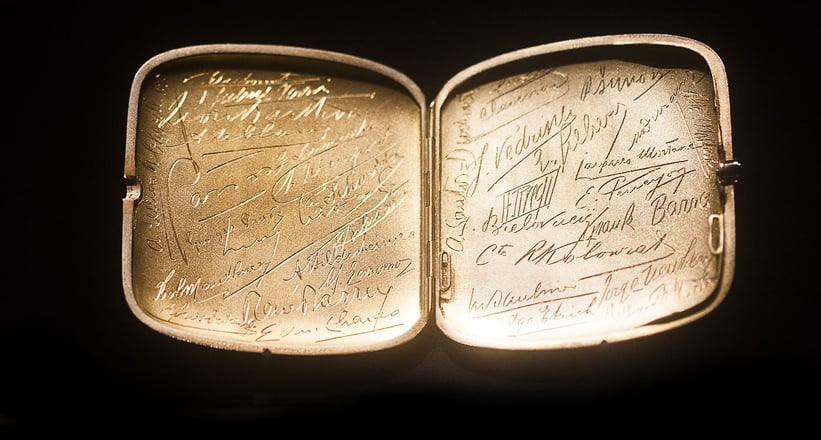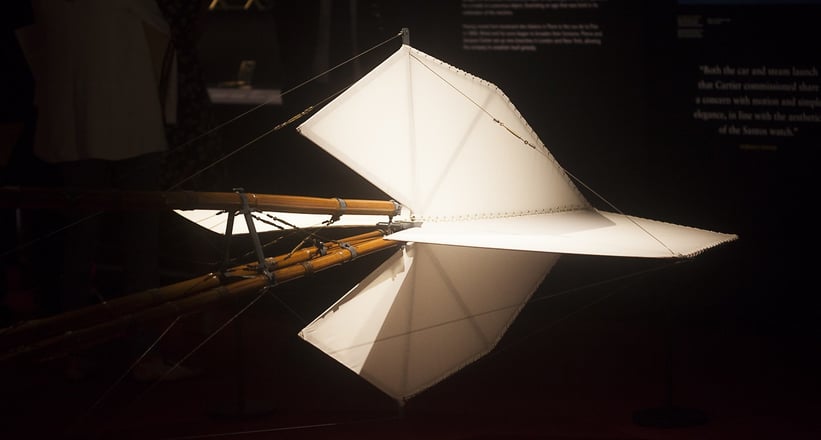 As in Paris, it would be rather difficult to miss the 1:110 scale model of the Eiffel Tower in the corner of the exhibit— its gold finish shimmering in the spotlights and the small dirigible, no. 9, of Santos-Dumont's circling it. Surrounded by early jewellery pieces and clocks, it's believed that Gustave Eiffel's pioneering metal structures found on the tower influenced the light and airy embroidery found in Cartier's pieces, as well as the evolution from gold to platinum frames.
Unlike any other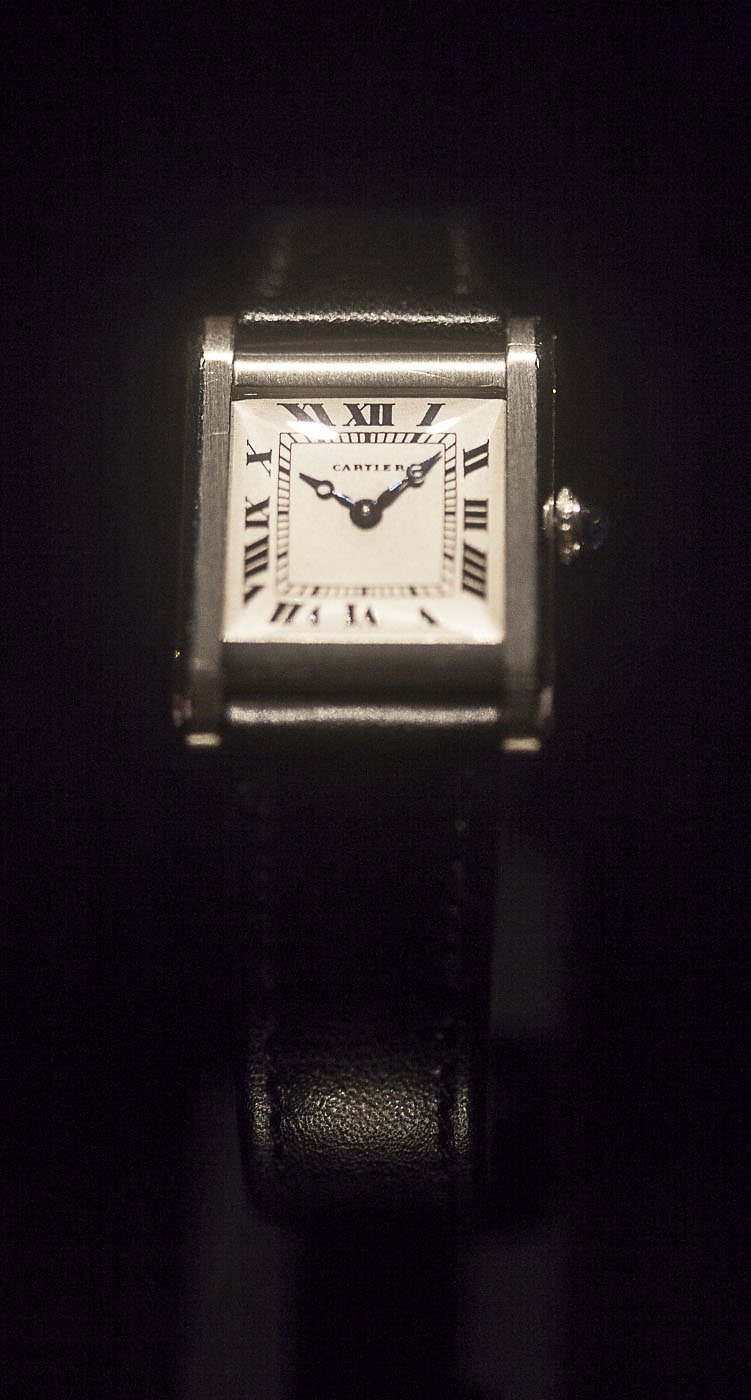 With every nook and cranny of the exhibit filled with over 170 Cartier objects — from a high-rise dining set, cigarette cases, and a replica lunar excursion module to tiaras and hair ornaments, photographs and sketches, pocket watches, and a Model A mystery clock — and each relating back to a person, place, or influence in Louis Cartier's life, there is truly something new to see and learn about Cartier. As Cartier's Director of Image, Style, and Heritage Pierre Rainero said: "The heritage division of Cartier has three different dimensions we focus on: there's the what — the objects — and then there's the how and the why. This exhibition looks very much into the how and the why of Cartier creations. And that makes it one of a kind."
Photos: Veronica Lane for Classic © 2017