Get your mojo back with Floyd travel cases on wheels
Inspired by Californian skateboard culture and the bohemians of 1970s Venice Beach, Floyd has created a superfly travel case on wheels that puts and end to the cheerless circle of conformist black business luggage rotating on baggage claims around the world.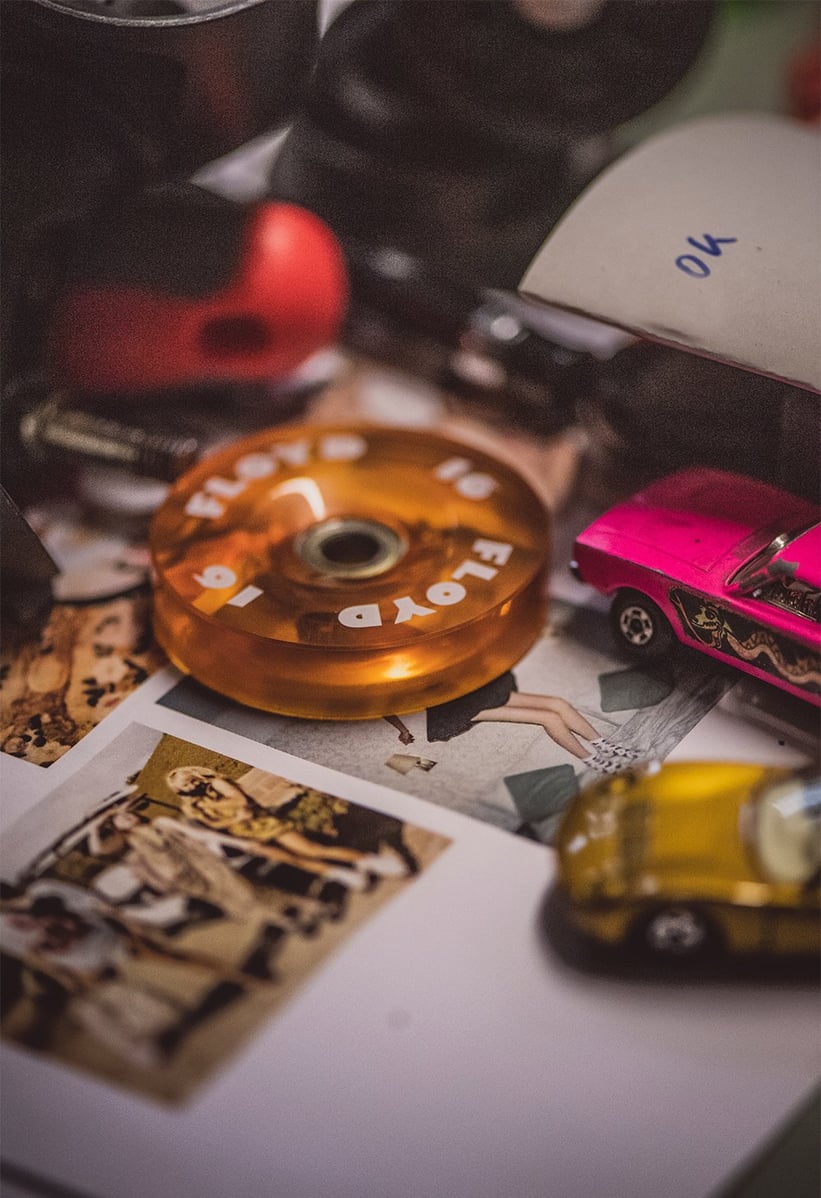 In the early 1970s, Los Angeles' rather dodgy neighborhood Venice became the center of an American cultural renaissance. While airbrush artists, car customizers and rock musicians shared the affordable houses and workshops around Abbott Kinney Boulevard with slackers and hustlers, local kids were shaping their own surfboards to ride the waves of the Pacific. As summers got hot in Southern California and authorities cut down water supplies, it were the same cool, sun-burnt and long-haired 'dogtown boys' who surfed the concrete basins of drainage ditches and empty swimming pools with their skateboards. When Cadillac Wheels introduced a new kind of soft polyurethane skateboard wheels in 1973, Venice youth finally had the right equipment to take their casual, low-slung surfing style to the streets – and stir up a worldwide skateboarding revolution.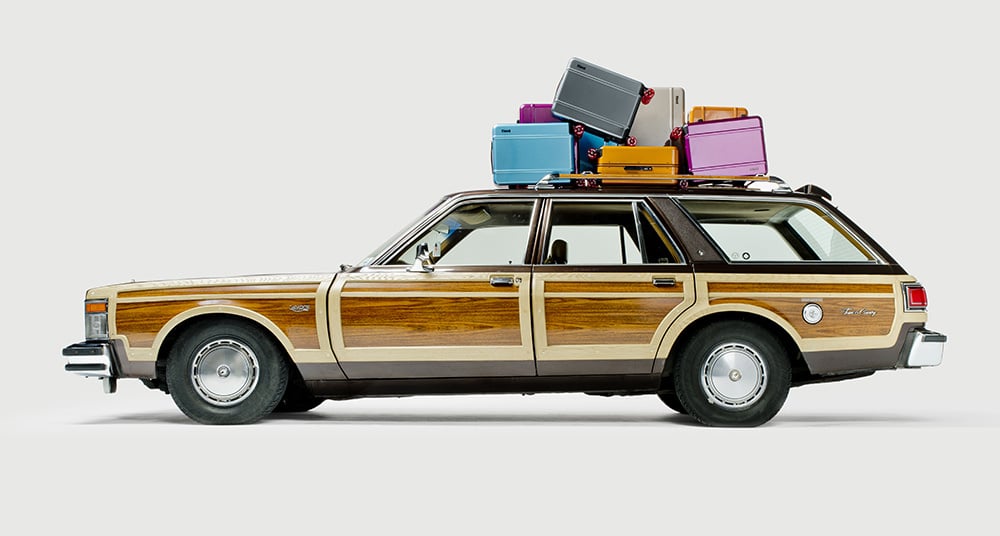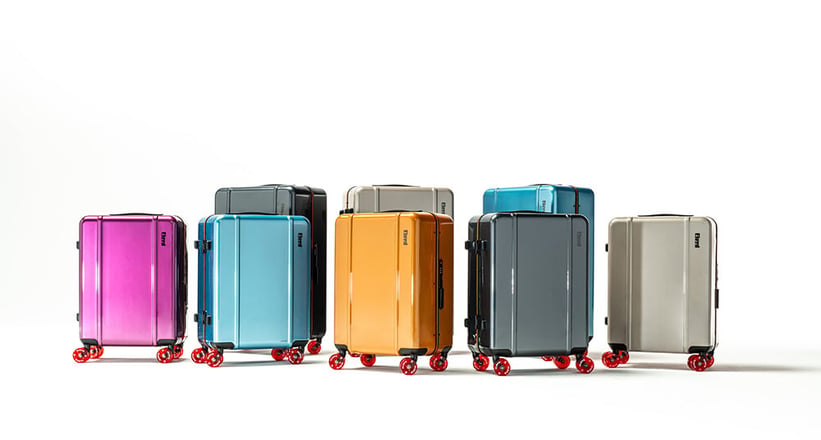 At the same time on the other side of the globe, two Bavarian teenagers spent their days skateboarding the streets of their village, pimping their bicycles, browsing counterculture fanzines and dreaming about the cool and casual California Way of Life. Even if Bernd Georgi and Horst Kern never made it to Venice during the haydays of Skateboarding, their new brand Floyd and its unconventional travel cases on wheels are inspired and fuelled by the dreams of their teenage days.
Tested on halfpipes around the world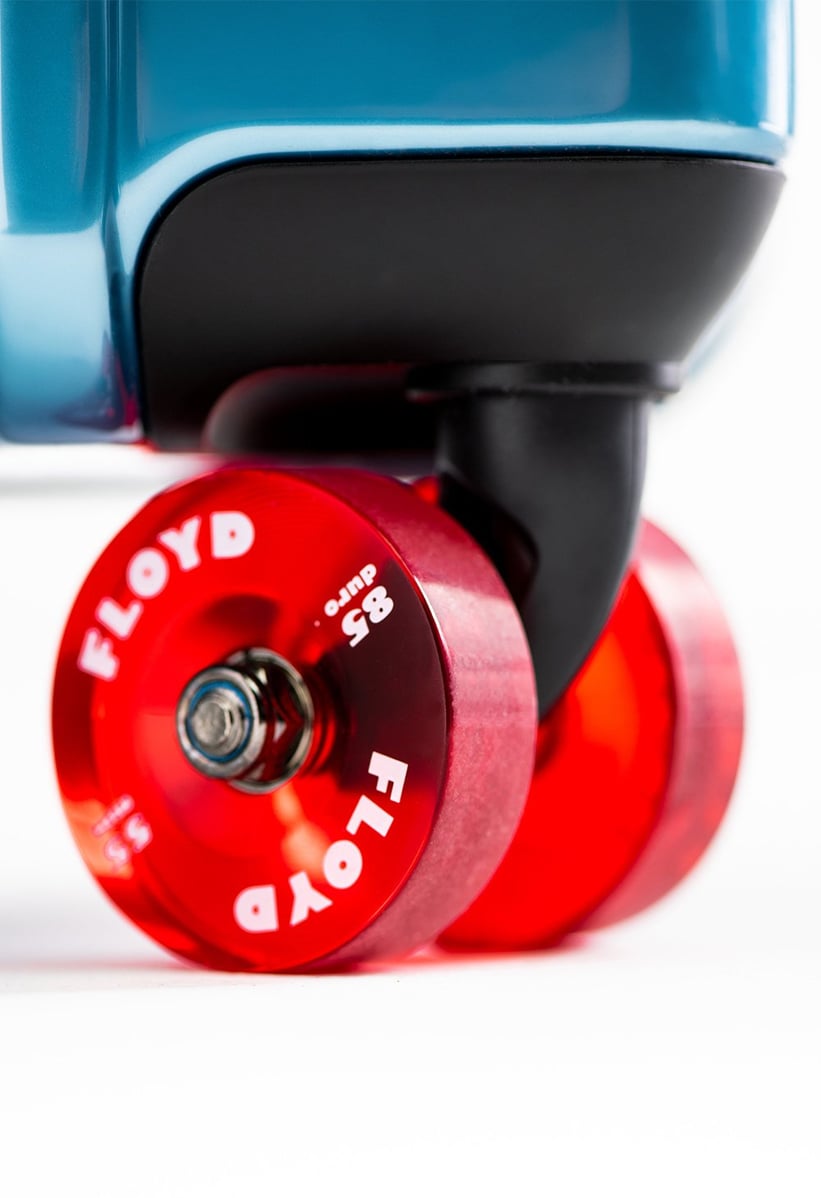 The Floyd trolleys are made of high-end hard shell polycarbonate and equiped with a modern version of the iconic red polyurethane wheels that made skateboarding big in the seventies. Now they lend the trolleys a bold stance and promise a remarkably smooth, soft and silent ride. Available in two sizes and a choice of vibrant Southern Californian, Floyd travel cases are a perfect travel companions for people who haven't given up on their inner teenager and their enthusiasm for good, honest, optimistic and authentic design. We suggest to head to the Classic Driver Market straight away, get your mojo back – and keep rolling!
Note: This post contains affiliate links. If you purchase via a shop link on Classicdriver.com, our publisher usually receives a share of the sales.