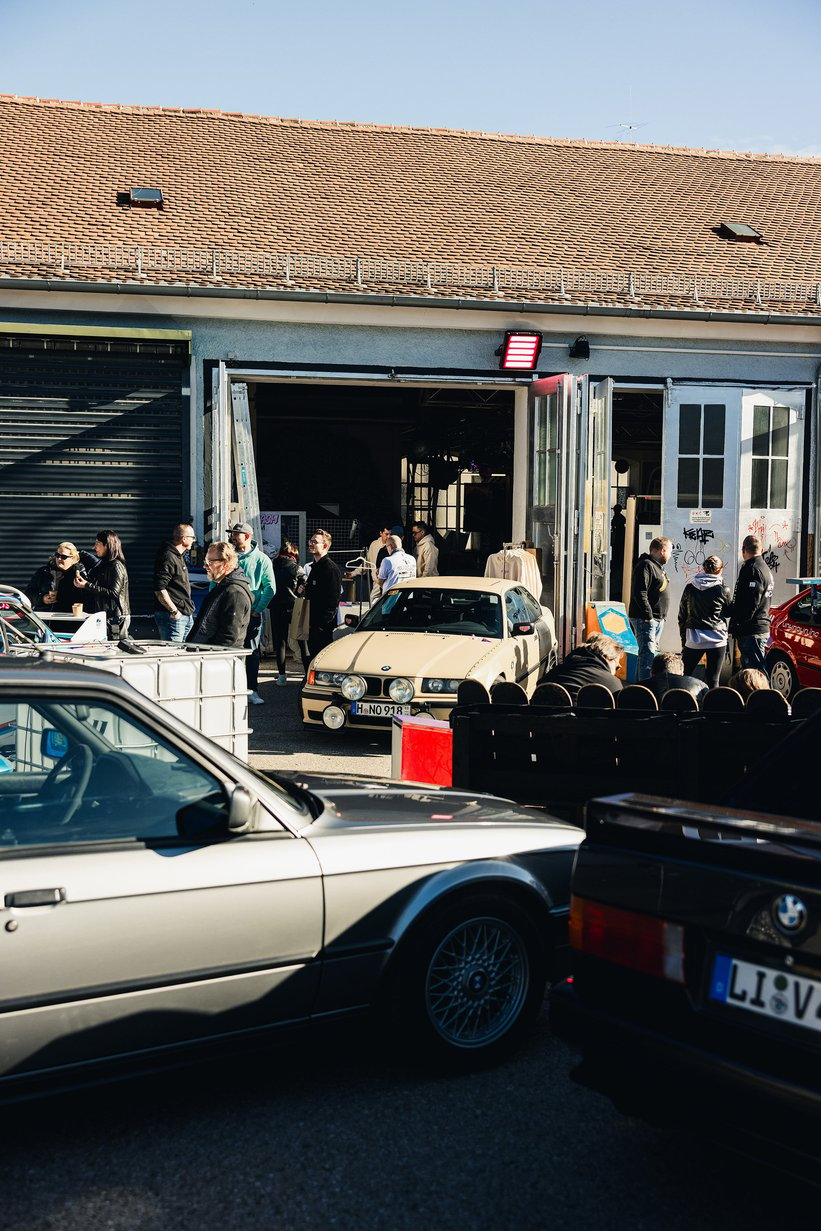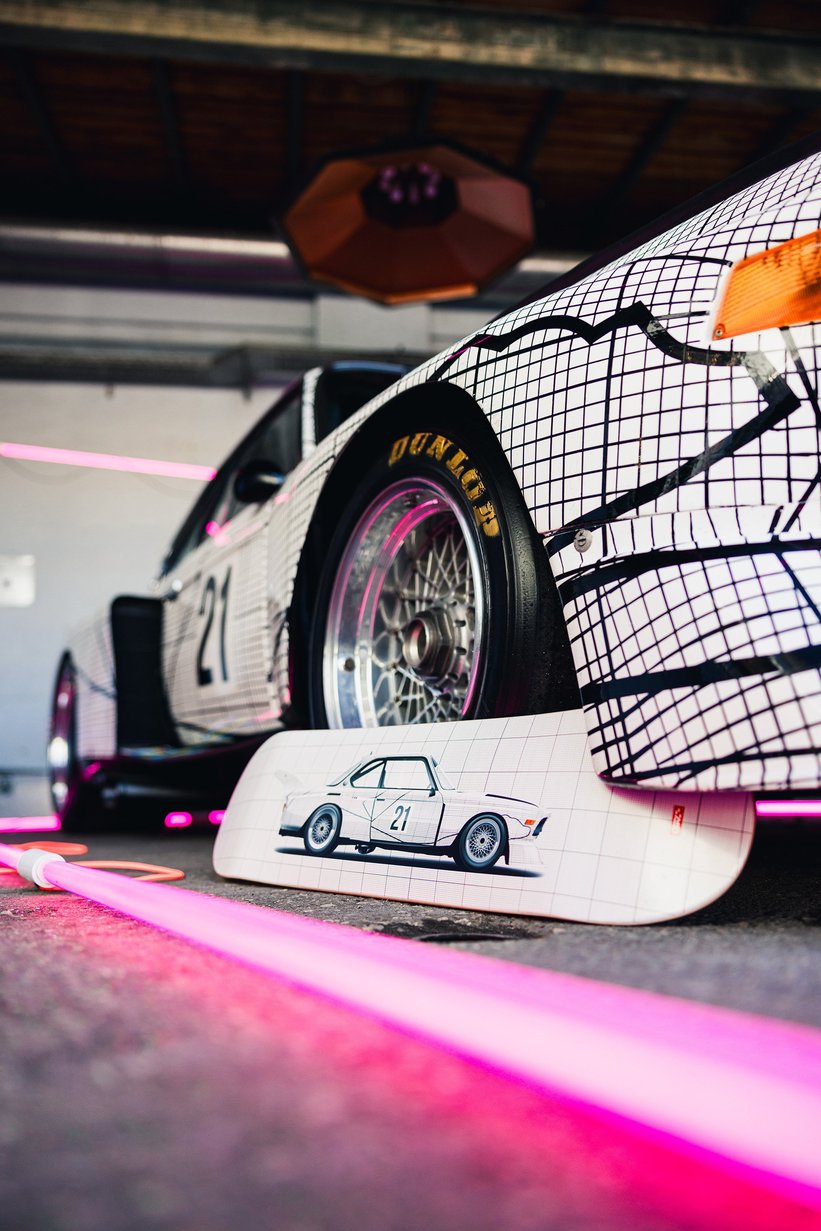 Winter is fast approaching, but that didn't stop the hfmstrs from throwing an end-of-season BMW bash like no other, returning to their hometown of Munich for the occasion. Named after Wilhelm Hofmeister, designer of the Hofmeister Kink — the second most recognisable BMW design element of all time, right behind the kidney grille — hfmstrs is a community based project designed to bring together everyone who has a penchant for anything BMW related.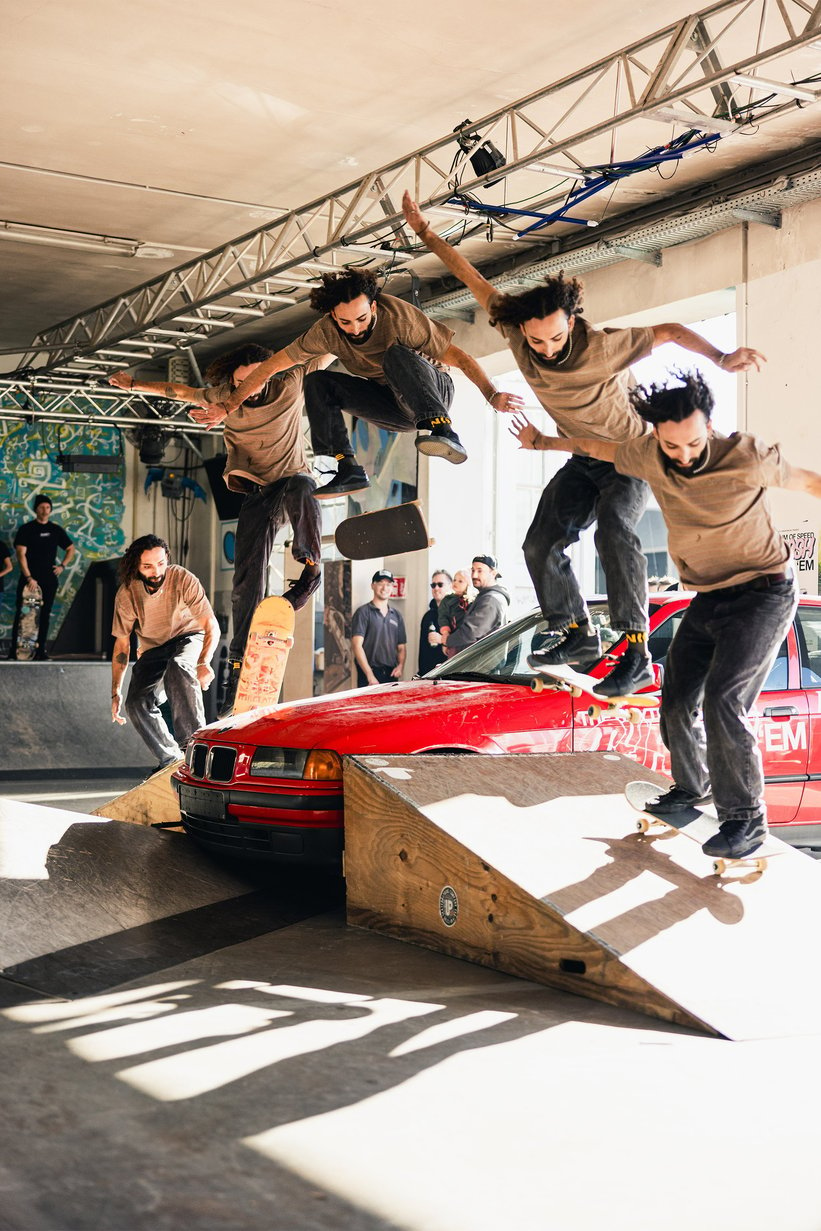 In the past two years, hfmstrs has expanded across Europe, making their mark at Villa d'Este and Ultrace in Wroclaw, and for their triumphant homecoming they wanted to celebrate the art of 'Just sending it'. It's a mindset and lifestyle of risk that unites both racing and skate culture, and the hfmstrs' Thrash 'Em: Rhythm of Speed event combined both worlds in the best way possible. Amidst a world-class BMW car show, the skaters were able to let their skills shine, even using an E36 316i Compact as a grinding rail.
The skateboarders really needed to bring their A-game too, because also competing for attendees' attention was Frank Stella's legendary BMW 3.0 CSL Art Car in all its glory, borrowed for the event from the BMW Museum. Hosted by Elevens Co and Unknown Inc, the event also showcased the works of Cyril Verbrugge and Andy Cíger, completing a fantastic multi-sensory assault on anyone lucky enough to attend. While we're gutted that this awesome event has brought the automotive calendar to a close, we're already looking forward to seeing how the hfmstrs delight us in 2024. Until next year!
Photos by Jasper Schwering