The car was supposed to be blue. The destination was supposed to be Downtown Los Angeles. The idea? To write a piece about whether McLaren's new GT lives up to its 'Grand Touring' nomenclature – whether it's a car suited to a town in which one spends most of the time stuck in traffic or travelling between destinations that feel far enough apart to be in different time zones. See, unlike in European cities, people do drive in La La Land. A two-hour trip to get to the beach? Sure. A 25-mile jaunt to the shops? Of course. But then life intervened.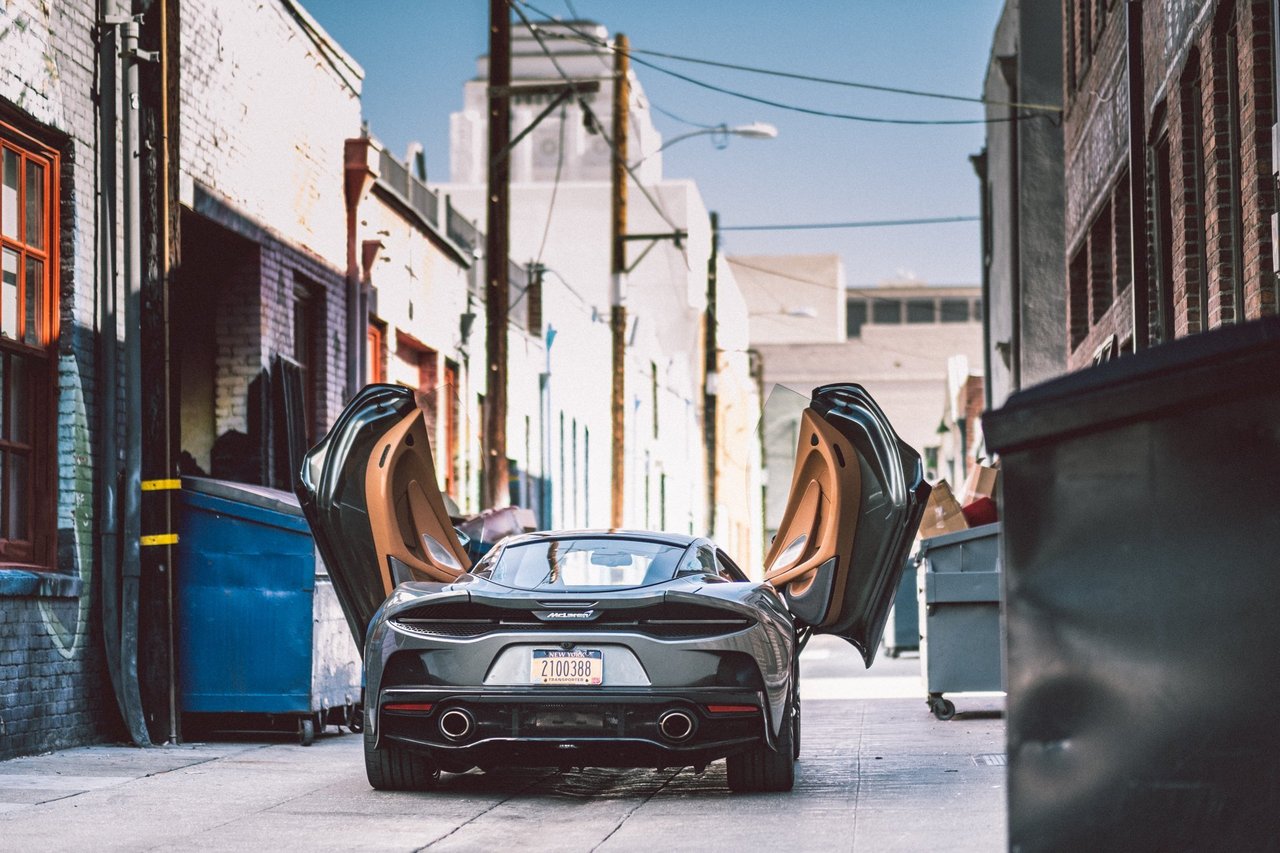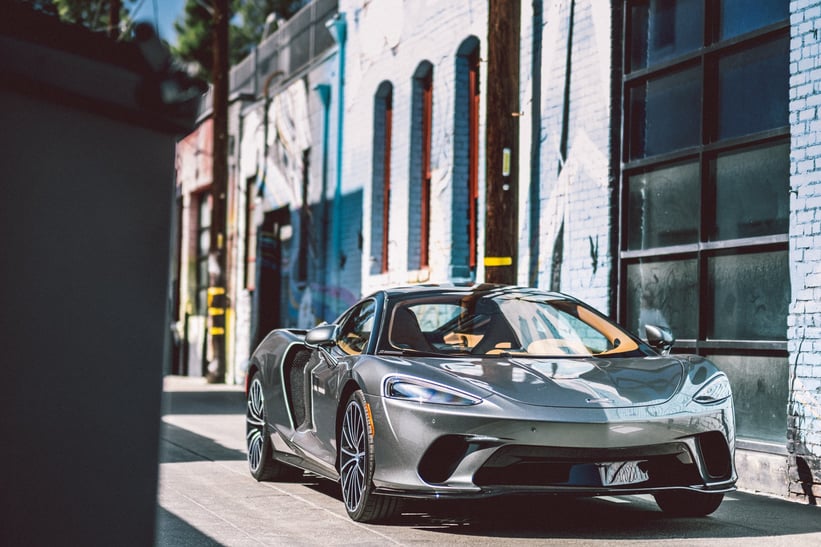 A week before I was due to take delivery of the McLaren, I was scouting locations in LA's famous arts district. You know the sort of places: hipster cafés, colourful murals, industrial lofts and the famous Frank Gehry-designed Walt Disney Concert Hall. While I was admiring the spectacular architecture of The Broad Museum, my nearby Chevrolet Impala rental was broken into and I suddenly realised that I couldn't risk parking a 253,000-dollar supercar on the street there, not even to grab a quick photograph. Downtown's proximity to Skid Row, one of LA's most deprived and dangerous areas, meant the risk was simply too great.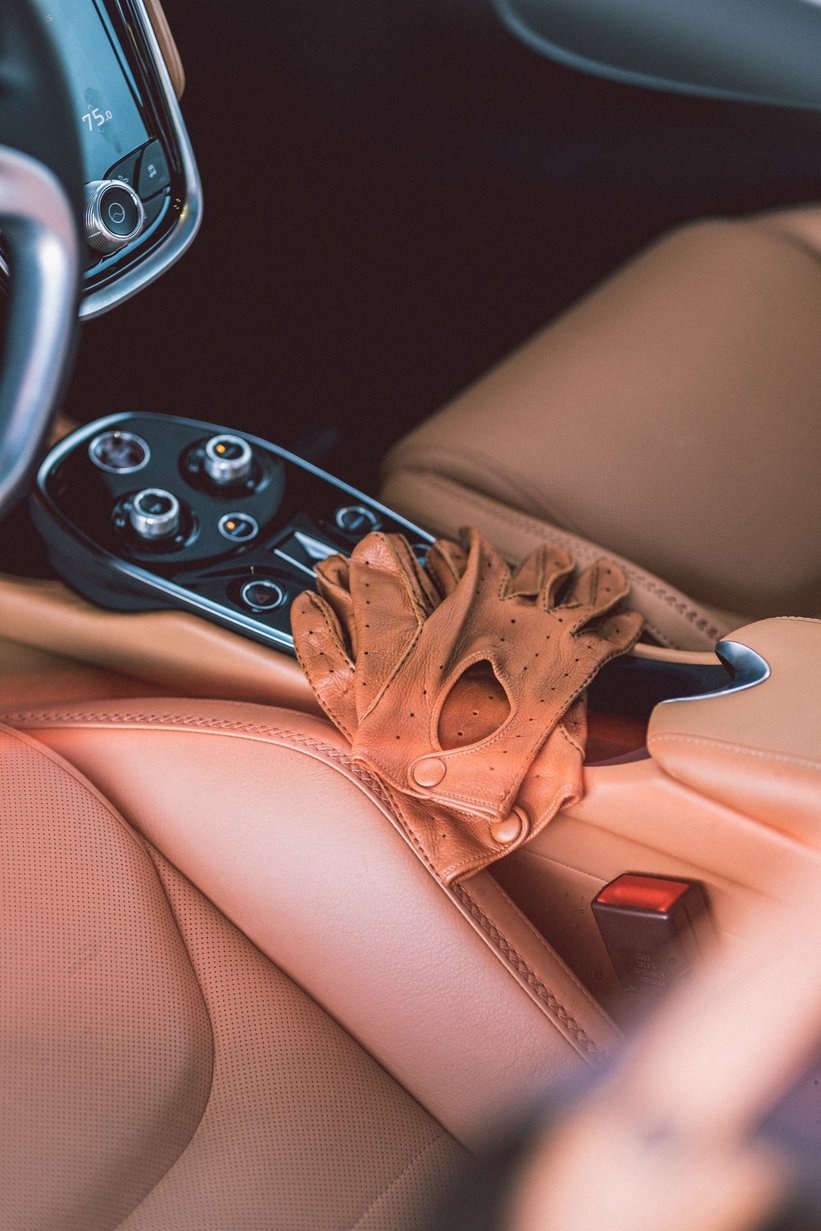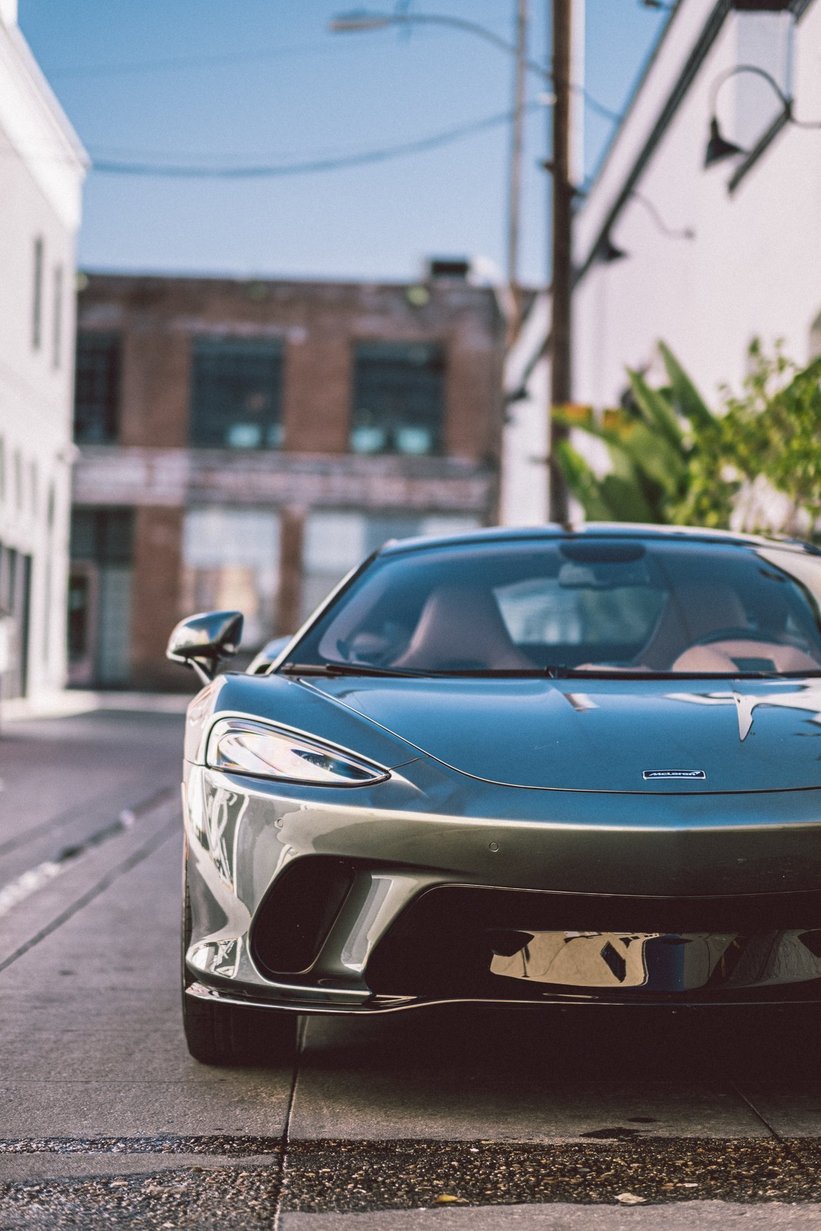 Then, around 20 minutes after the Namaka Blue McLaren GT was delivered to my Airbnb, another strange thing happened. Entirely unprovoked, the front passenger window shattered into a million pieces. The CCTV footage from the house revealed no culprit and the street was empty when it happened. Thankfully, McLaren was very gracious and professional, and within mere minutes of the incident occurring, a replacement GT – this time painted Viridian Green – was on its way.
With most of the day gone, I had no clear plan and no idea for a story. But at least I had a car, so I decided to head to a lunch spot… 11 miles and one hour away. Life has a funny way of throwing up surprises and no sooner had I familiarised myself with the McLaren, my phone rang. It was Basem Wasef, a friend and prominent car journalist from Pasadena. We quickly established two things: primo, Old Pasadena is a safe and picturesque place in which to shoot the GT, and secondo, he was taking delivery of a Lamborghini Aventador SVJ Roadster the following day. A plan for a scenic drive on some epic nearby roads was quickly hatched and my nerves were finally rested.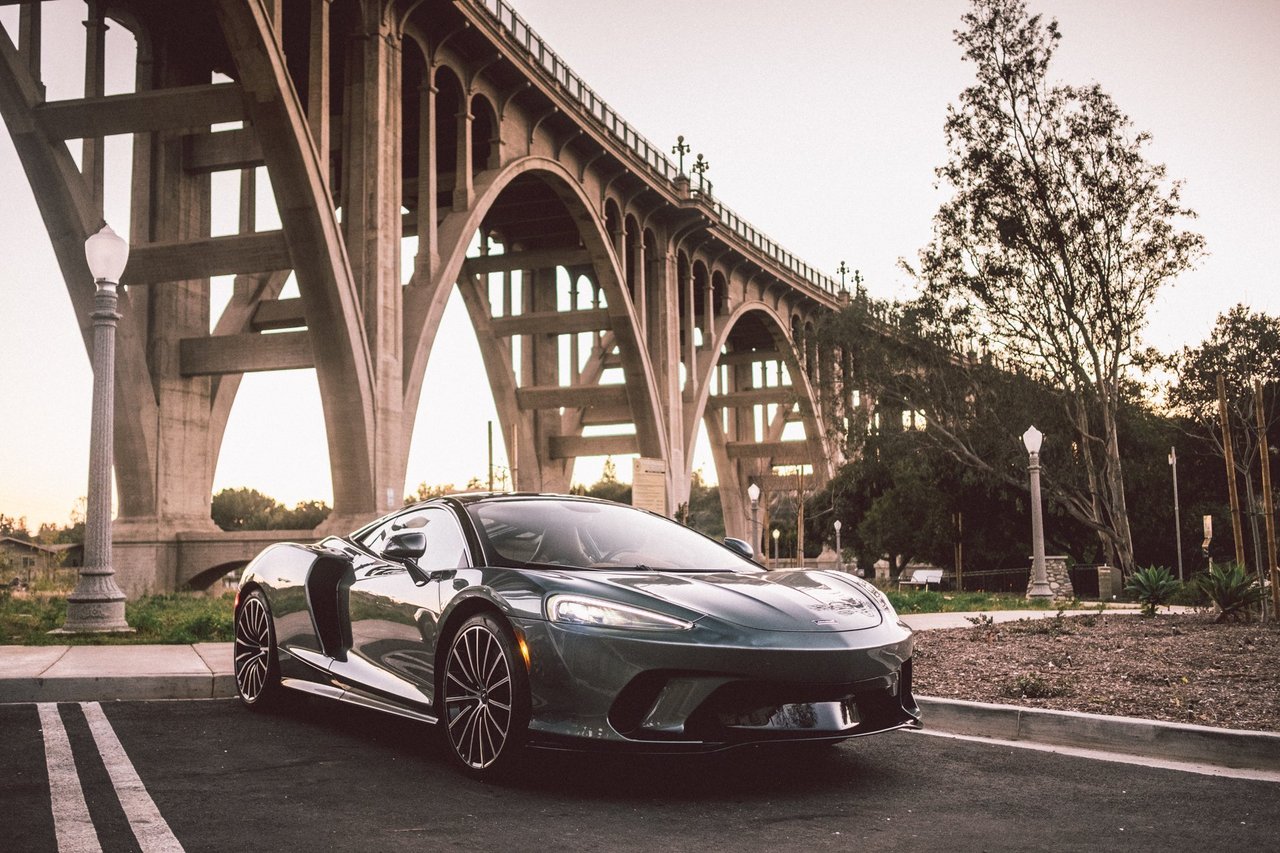 Dating to 1874, Pasadena is quiet, pretty and almost European in feel – an oasis-like suburb of the monstrous metropolis that is LA. Suburban doesn't mean uninteresting in this case, however. While trendy shops and cafés filled with students from the famous College of Arts are a dime a dozen, parts of Old Town Pasadena, especially the alleyways, feel like Manhattan's meatpacking district and feature vibrant murals and spectacular Victorian and Art Deco buildings. It's an Insta-friendly place which, unlike most places in LA, has the bonus of being walkable.
Immediately, there's an obvious contrast between the area's predominantly historic architecture (the strikingly modern Norton Simon Museum is an outlier) and the McLaren's clean and flowing lines. The elegant metallic green paintwork accentuates the car's technocratic design, which has been successfully dialled down from other, more over-the-top models such as the 600LT. I actually think the GT is the first of Woking's cars that is undisputedly pretty.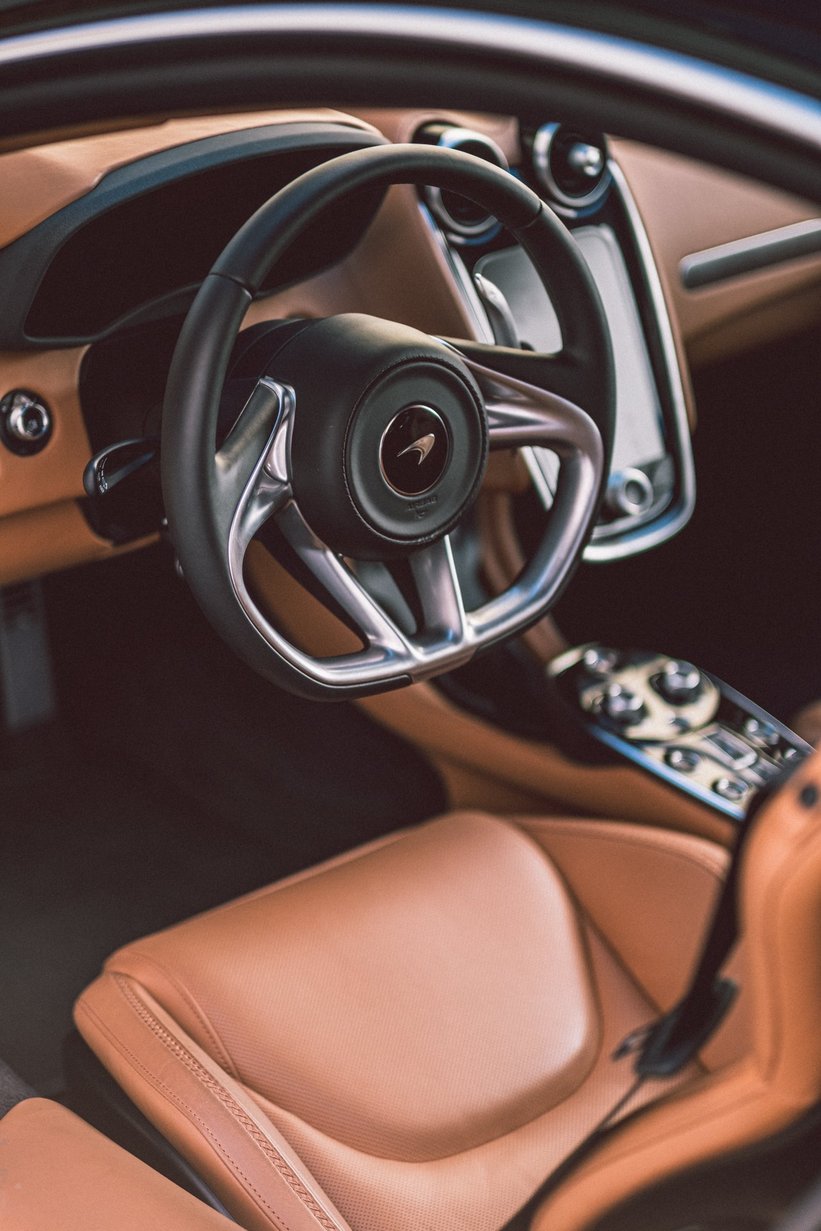 The interior is also in an aesthetic class of its own. It's Volvo's equivalent in the supercar world – simple, minimalistic and tasteful, which can't be said of many of the GT's competitors. Compared to the Aventador, with its chaotic array of black, plasticky buttons, the 'Mac' feels pleasantly restrained. All the touch points, from the aluminium paddles, with their edges cut as meticulously as crystal, to the rotary knobs that change the behaviour of the car, feel reassuringly solid and tactile. And ergonomically, the GT is near perfect. It's almost as easy as an iPhone to operate, one exception being the front-end lift, which is operated by a tiny stalk that's obscured by the steering wheel. In 'Luxe' spec, with its acres of 'vintage tan' leather, excellent Bowers & Wilkins hi-fi and adjustable mood lighting, the GT feels like a proper Grand Tourer. At a standstill, anyway.
Once on the move, the first things you notice about the GT is the great all-round visibility, not to mention that electrochromic sunroof that, like the windows on a Boeing Dreamliner, turns an opaque blue at the push of a button. The immediate downside is that it isn't as good a Grand Tourer as McLaren would have us think. Bear with me.
I met up with Basem, who was waiting in his baby blue Lamborghini. By no means was the idea to compare the GT to the Aventador, as they're two entirely different cars for two entirely different customers. But to give the British 'Grand Tourer' some context, sticking it on a great stretch of winding road behind what is essentially a zero-compromise hypercar seemed like a sensible idea. Basem led a short assault to every LA-dweller's favourite mountain road: the Angeles Crest Highway. He knows this ribbon of asphalt by heart (and he's a much better driver than me) so I had my work cut out to keep up in the McLaren. It did an admirable job, but I soon got the impression that the GT is more of a 'beta' version of a concept rather than an individually formed product.
Don't get me wrong, it's a legitimate supercar. The 4.0-litre twin-turbocharged V8 (a detuned version of that found in the 720S) makes 620HP and 630Nm of torque, propelling the car from 0–62mph in 3.4sec and to 120mph in below 10sec. The GT is insanely fast – too fast for the road, as a supercar should be – and easily able to keep up with the Lambo. But while it's impressive to look at, sit in and drive quickly, the GT doesn't really know what it wants to be.
So, why doesn't the car feel like a proper Grand Tourer? While there's plenty of luggage space, the weird shapes of the storage areas mean that unless your bags are made of water and cellophane, it's impossible to fit a normal sized case anywhere except in the 'frunk'. And even that's not big enough for two people. The GT is not especially comfortable either. A carbon-fibre tub is great for an all-out supercar, but it makes the McLaren so stiff that on California's blistered, pock-marked roads I found various pieces of the interior would rattle. There were moments when I felt like I was driving my 19-year-old Porsche, not a brand-new quarter-of-a-million-dollar McLaren. Of course, this won't matter so much if you live in Switzerland, Germany or France, where the roads are silky smooth. But if you want the truly supple ride quality of a Grand Tourer, you'll want to look elsewhere.
As a supercar, the GT is quick, competent and gives its driver a lot of feedback. There's great responsiveness from the throttle and steering inputs and the seven-speed gearbox is lightning fast, especially when you switch the driving modes to 'Track' and deactivate the first stage of the stability control. In 'Normal' mode, however, the GT is far too subdued and docile – like an elastic band being stretched between fingers, it takes a while to build up any acceleration and speed.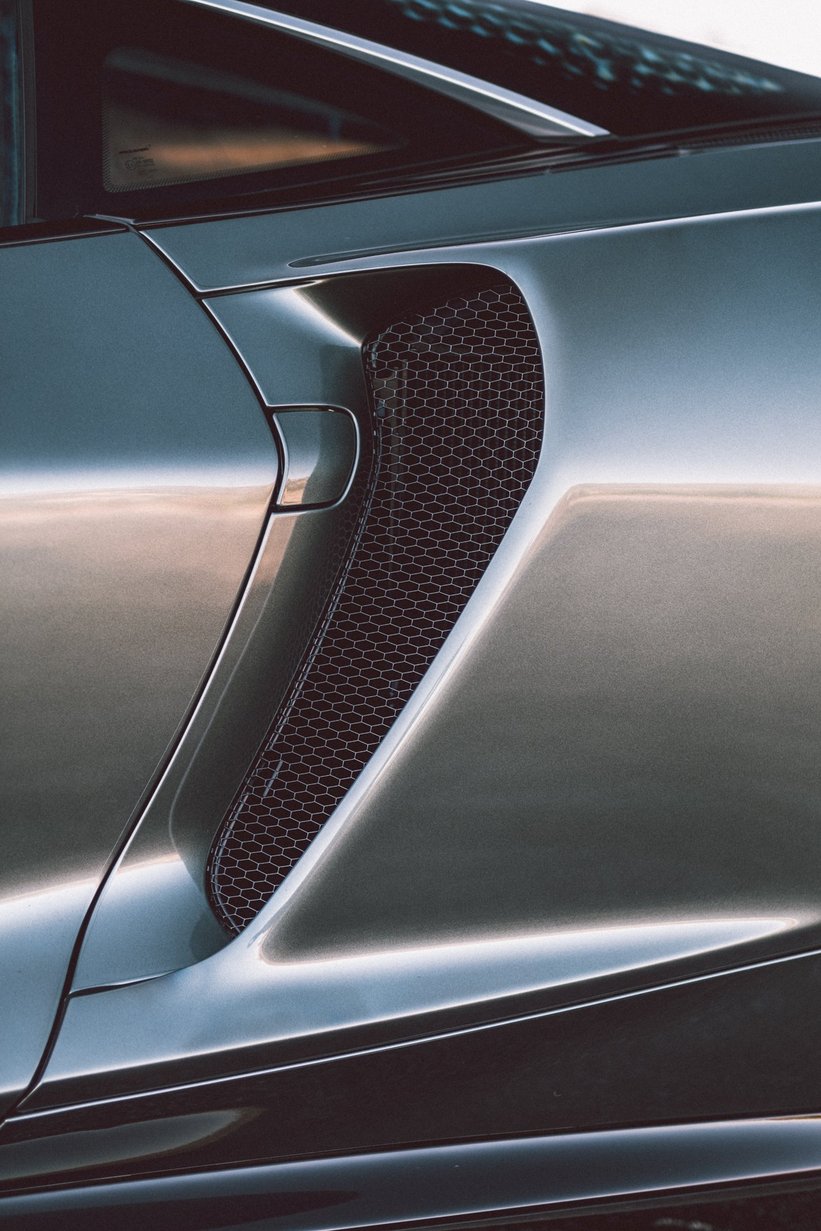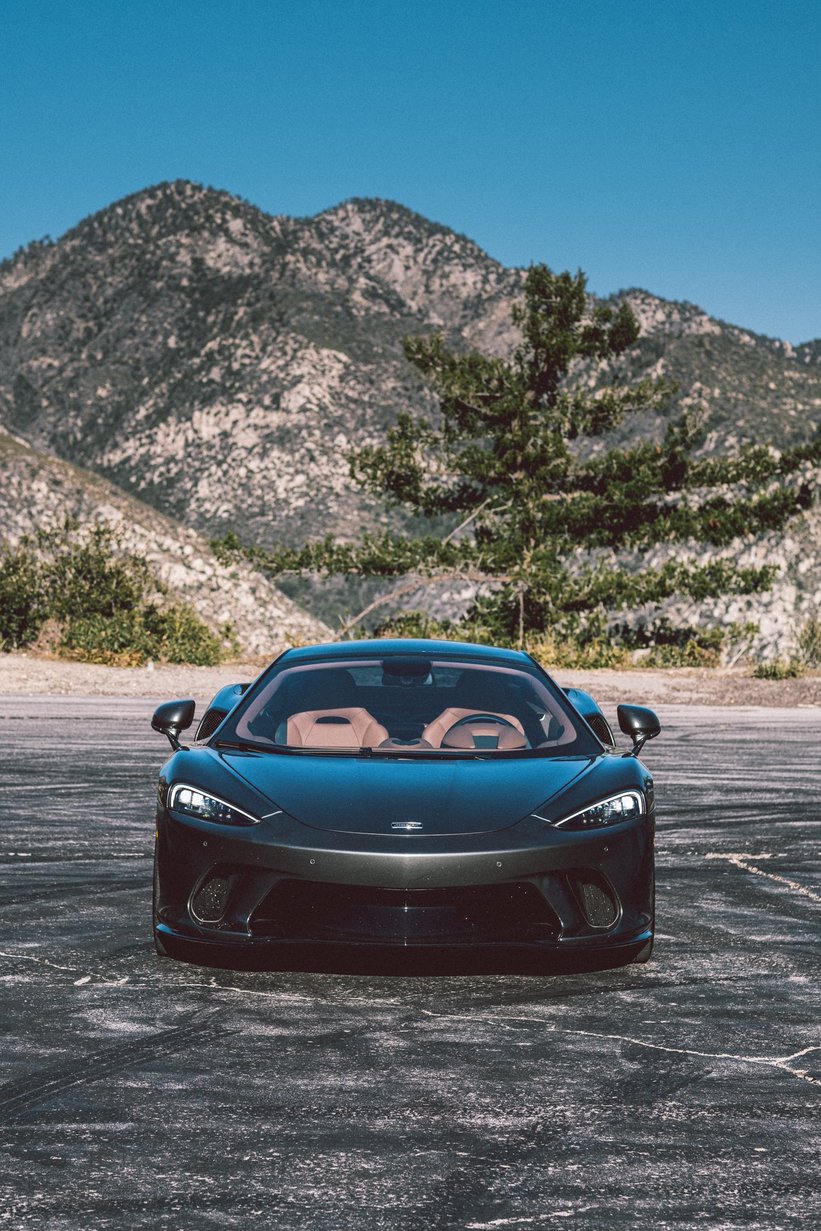 Of course, 'Normal' is supposed to be better for long-distance driving and fuel economy. But then again, we're talking about a car whose fuel pump is so loud that you tend to hear it while at a standstill. What's more, the suspension is stiff, the low-profile tyres are noisy and, when cold, the carbon-ceramic brakes are squeaky enough to wake a neighbour's dog. Once again, in a supercar those attributes are par for the course, but less so for a Grand Tourer.
Unlike many supercars, the GT can genuinely be used every day. The front-end lift means the car doesn't scrape its snout in carparks or on steep fuel station entrances, and thanks to the cameras and sensors, you can reverse park without crossing your fingers and saying a prayer. But you never really climb out at your destination feeling fully relaxed. The luxuriously appointed cabin tries its best to distract you from the fact that this is actually a tamed-down version of a frighteningly quick supercar, but GT's true nature is simply too evident. The trouble is, you can't really tap too far into that true nature because the boffins in Woking have diluted it with subtle set-up changes.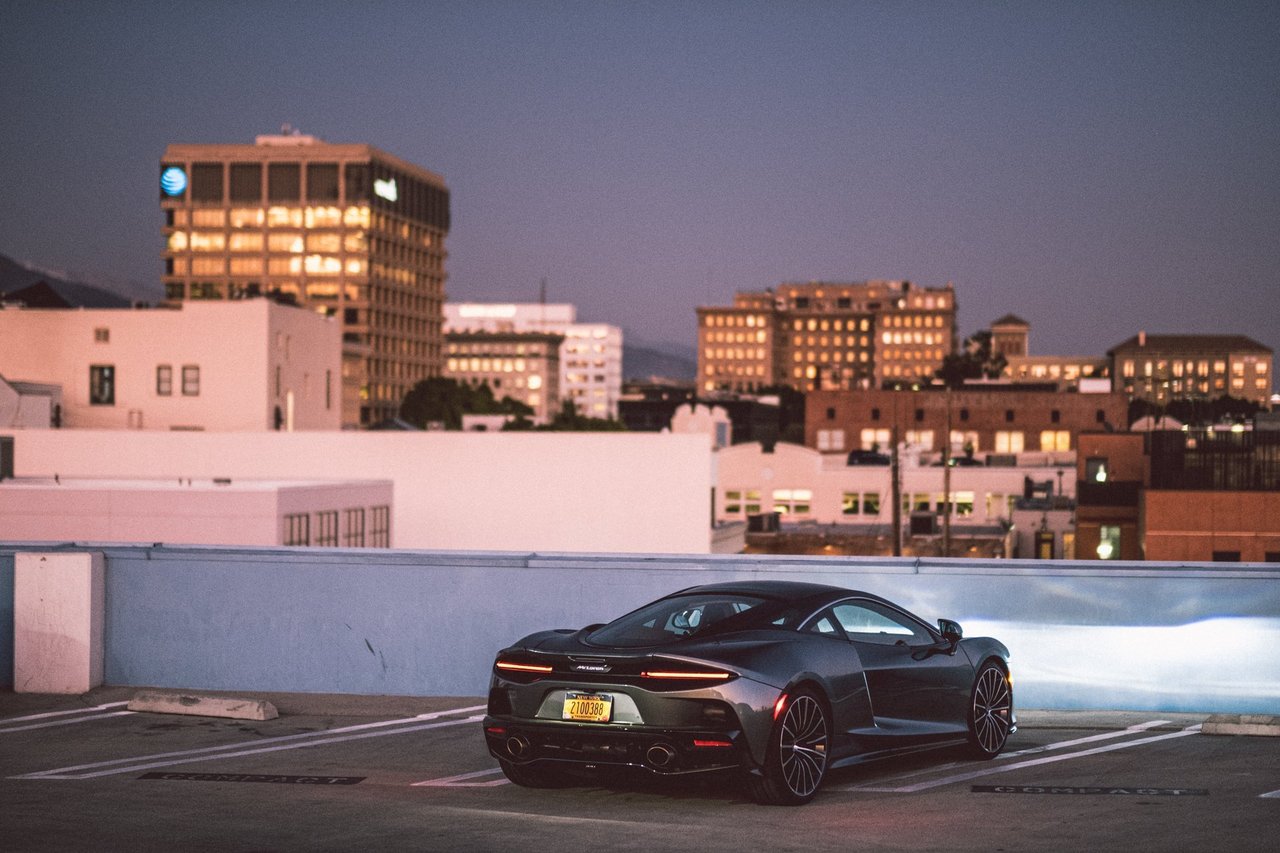 To those who, in this very moment, are shouting that Porsche has nailed the Gran Tourer-slash-supercar dynamic, let me remind you that Zuffenhausen has been honing the formula for almost six decades. So, let's give credit where credit's due. After a few short miles in the hulking-great Lamborghini, I gladly returned to the comparatively comfortable confines of the GT thinking that I'd never complain about it again. McLaren is a minnow compared to the Volkswagen Group, of which both Lamborghini and Porsche are a part, and for it to develop cars on different platforms is neither cost effective nor remotely likely.
To sum up, my findings are inconclusive. It's for you to decide if you could live with the bonkers design of the 765LT or the 600LT or whether you'd prefer a McLaren that's tasteful and elegant but that feels compromised in its dynamic breadth of ability. Regardless, make sure you visit Pasadena and drive along the Angeles Crest Highway next you're 'round these here parts' of Southern California. You will not regret it.
Photos: Blazej Zulawski for Classic Driver © 2020