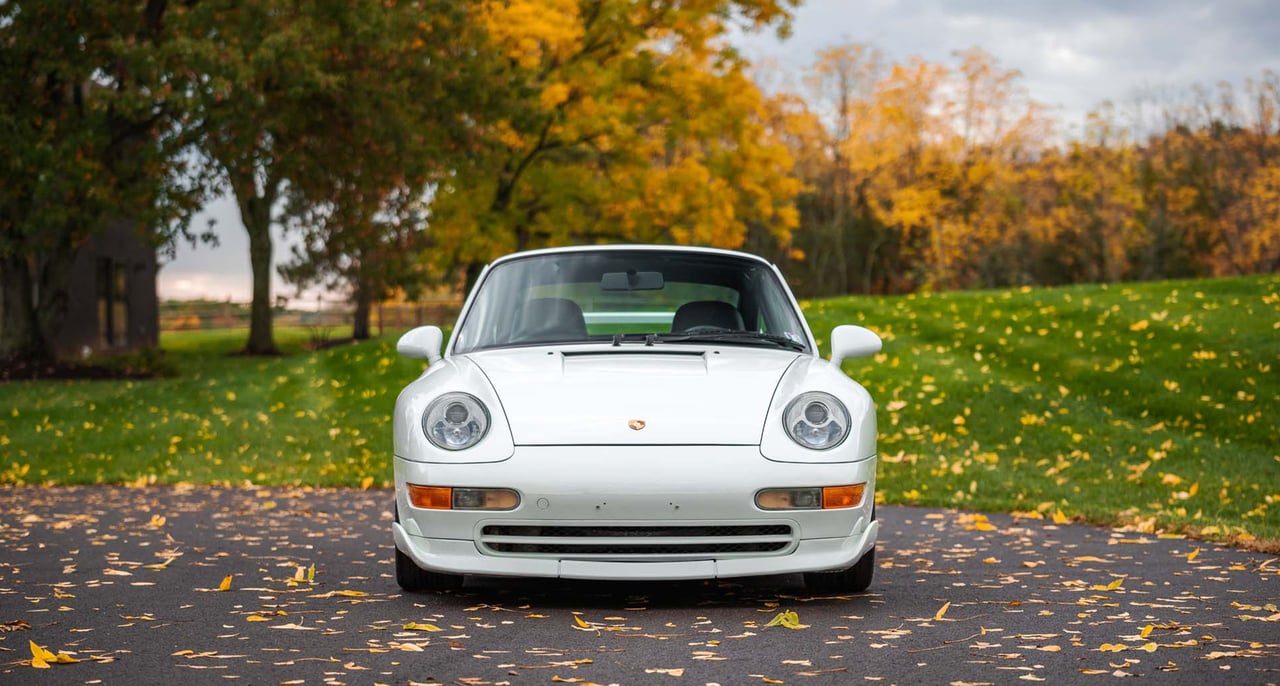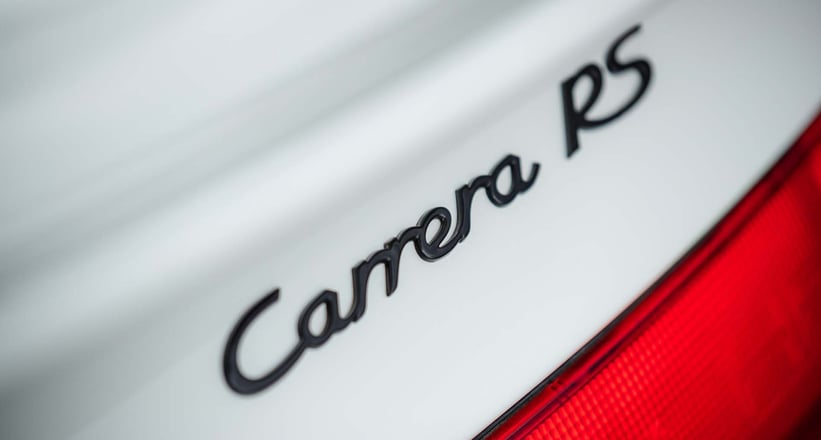 It's crazy to think that not so long ago the 993-generation 911s were seen as the awkward middle child, instead of the refined air-cooled dream cars we now realise they are. Somewhat mitigating the sheer grief we feel for not adding one to our collection sooner, is the thought that someone would have bought a new Golf GTI for the same money as a pristine 993 Carrera. However, those days are long gone, and 993 prices have steadily climbed as the collector car world awakened to their brilliance. Regardless, today's subject is no common or garden 911, far from it. This Grand Prix White gem, ladies and gents, is a 1996 911 Carrera RS: perhaps the greatest air-cooled 911 Porsche ever built.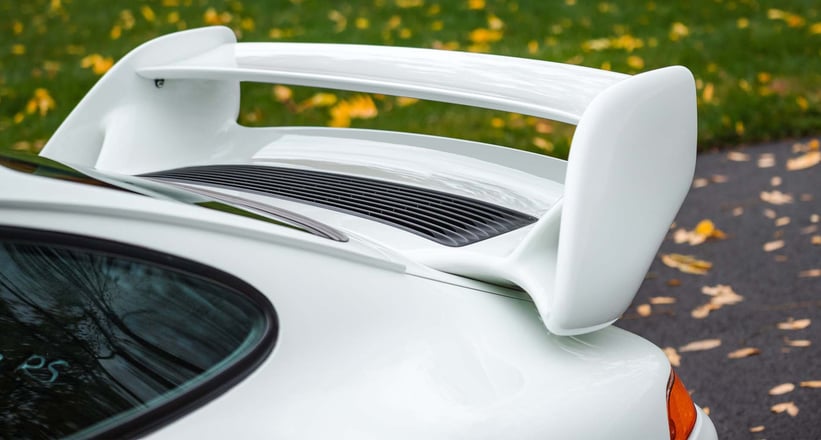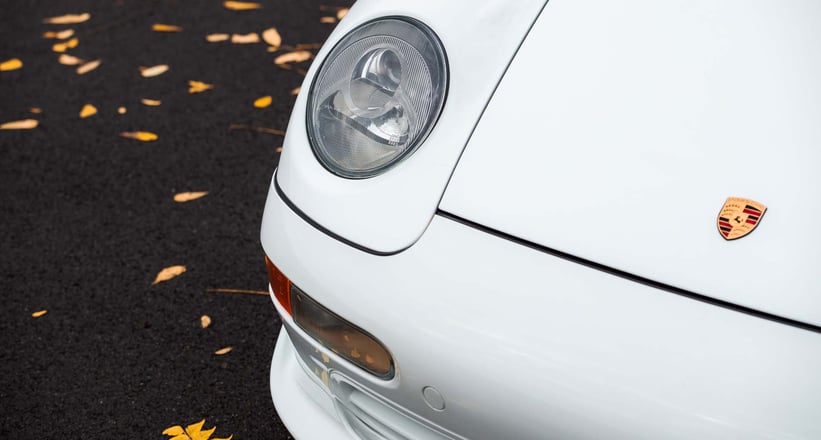 The Porscheholics among us will be familiar with the RennSport recipe first popularised by the 996 GT3 RS that came soon after this car, but at the time of this Porsche's launch, the RS badge was still an incredibly rare sight. Nevertheless, the formula was the same: remove weight and add exuberant aerodynamic bodywork. So, to create the 993 Carrera RS, Porsche began shedding all non-essential elements from their rear-engined sports car.
The central locking, radio, speakers, electrically adjustable seats, electric windows and mirrors, sound insulation, and headlight washers all took a trip to Stuttgart's tip. Further helping the Carrera RS's crash diet were thinner glass windows, an aluminium front boot lid and doors, and lightweight interior panels. The end result was a featherweight 1280kg driver's tool. All very promising, and we haven't even reached the good part yet: the engine.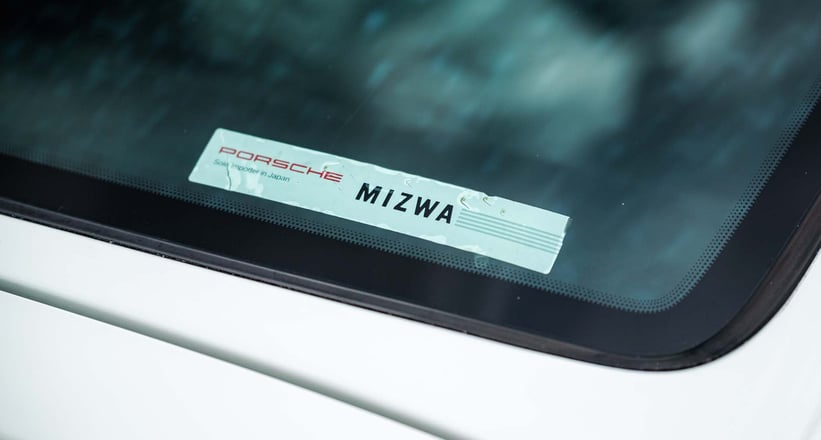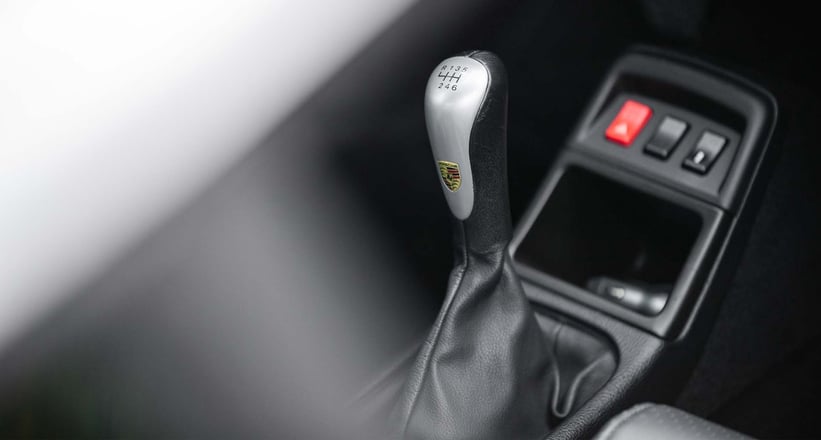 The 993 Carrera RS' heart was a full 200cc larger than that of any other 993, boasting a 3746cc air-cooled flat six behind the rear axle. In fact, the 993 RS featured the Type M64/20, an engine specific to the RS. Forged pistons, dual oil coolers, and lightened rocker arms further separated it from its civilian siblings, resulting in a healthy 300bhp; a 28bhp increase on the standard car. That might not sound ballistic by 2022's standards, but keep in mind that even the lightest 992-generation 911 is some 200kgs heavier.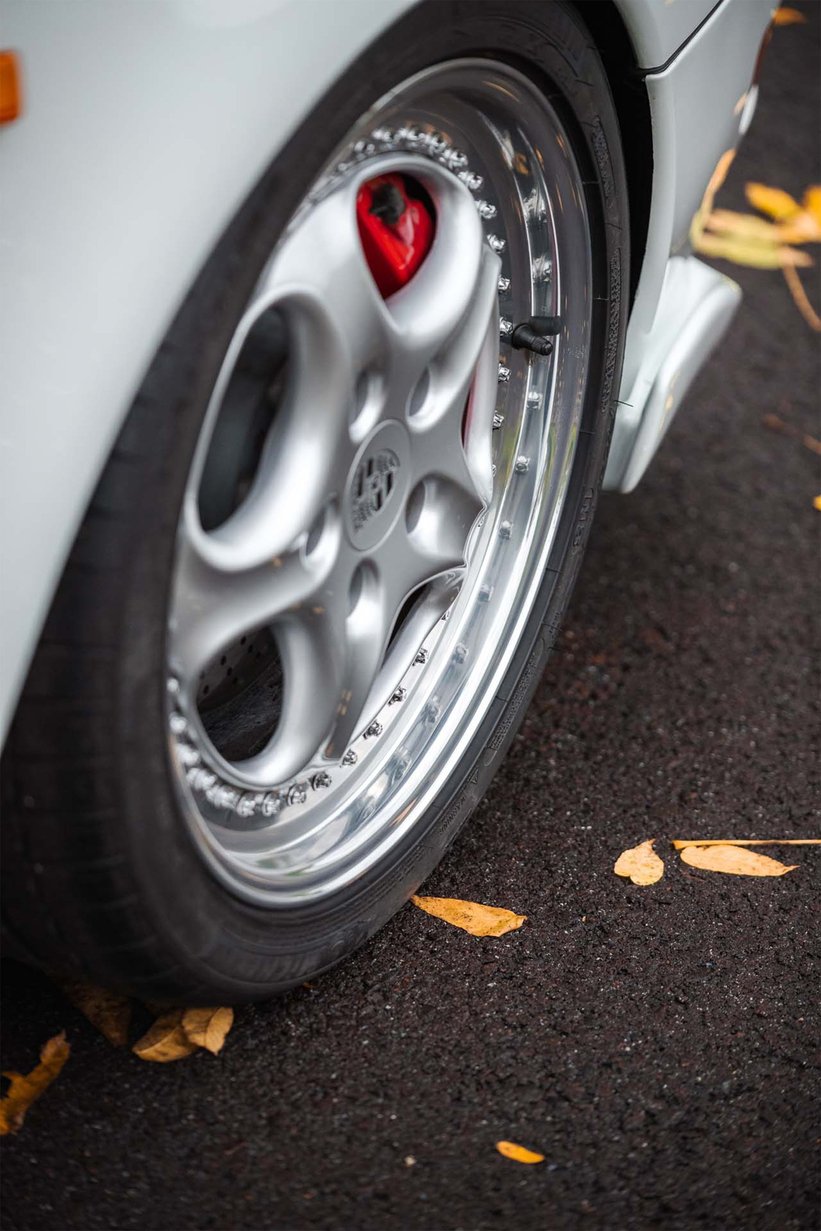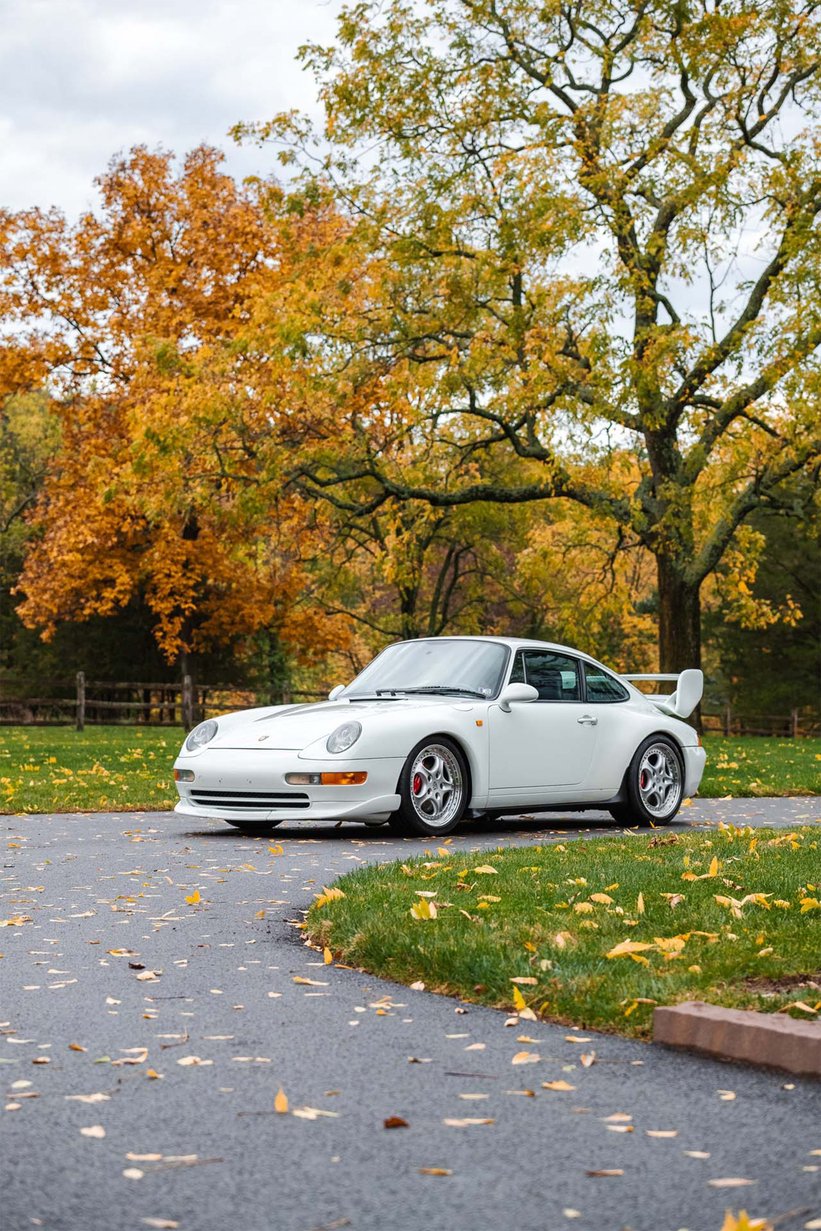 The example you see here left the factory on July 27th 1995, before being shipped to Mizwa, Japan's sole Porsche importer. Despite the 1990s taking a heavy toll on Japan's economy, the island nation's insatiable appetite for performance cars saw a steady influx of Porsche's special motorsport variants in some fantastic specifications, as this car proves. The first owner optioned this car as a M002 "basic" 993 Carrera RS, albeit with the M003 Clubsport aerodynamic package. That lovely little option included this car's fantastically massive fixed wing and that sculpted front bumper, complete with winglets and a deeper front splitter.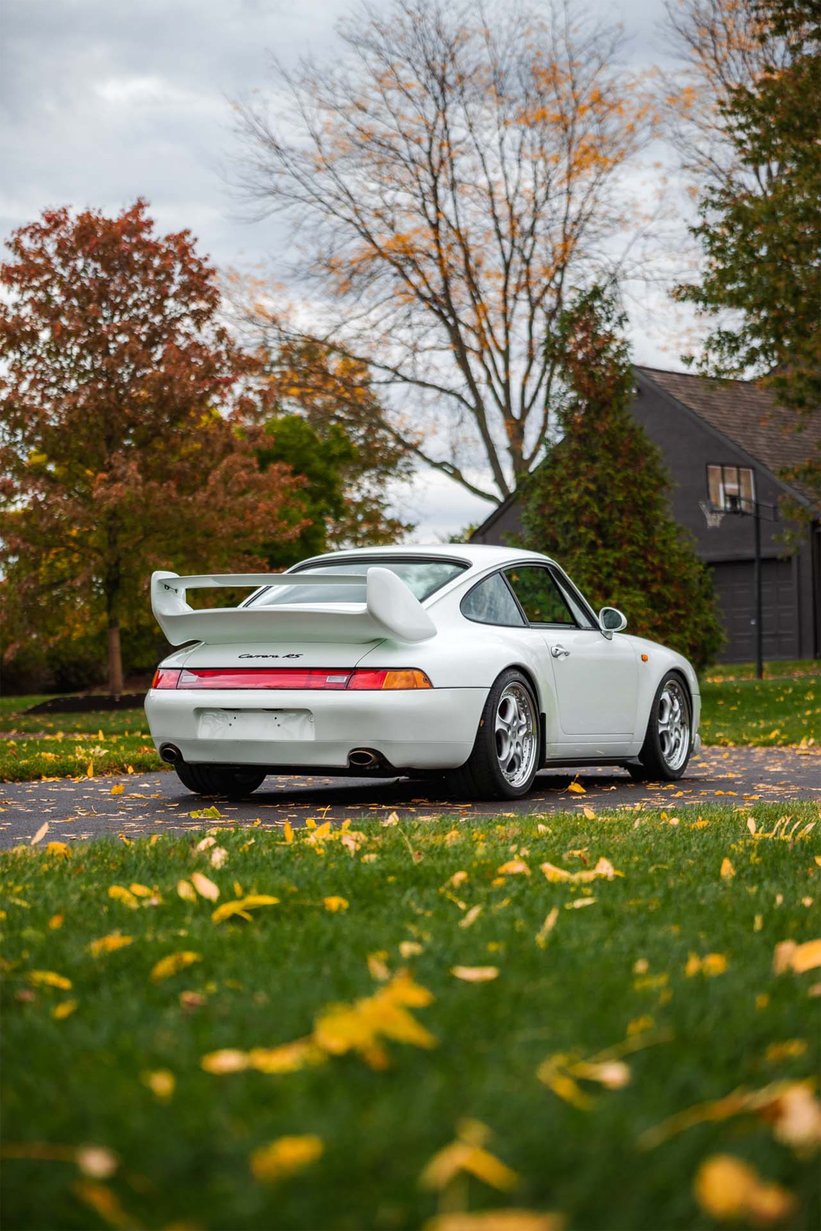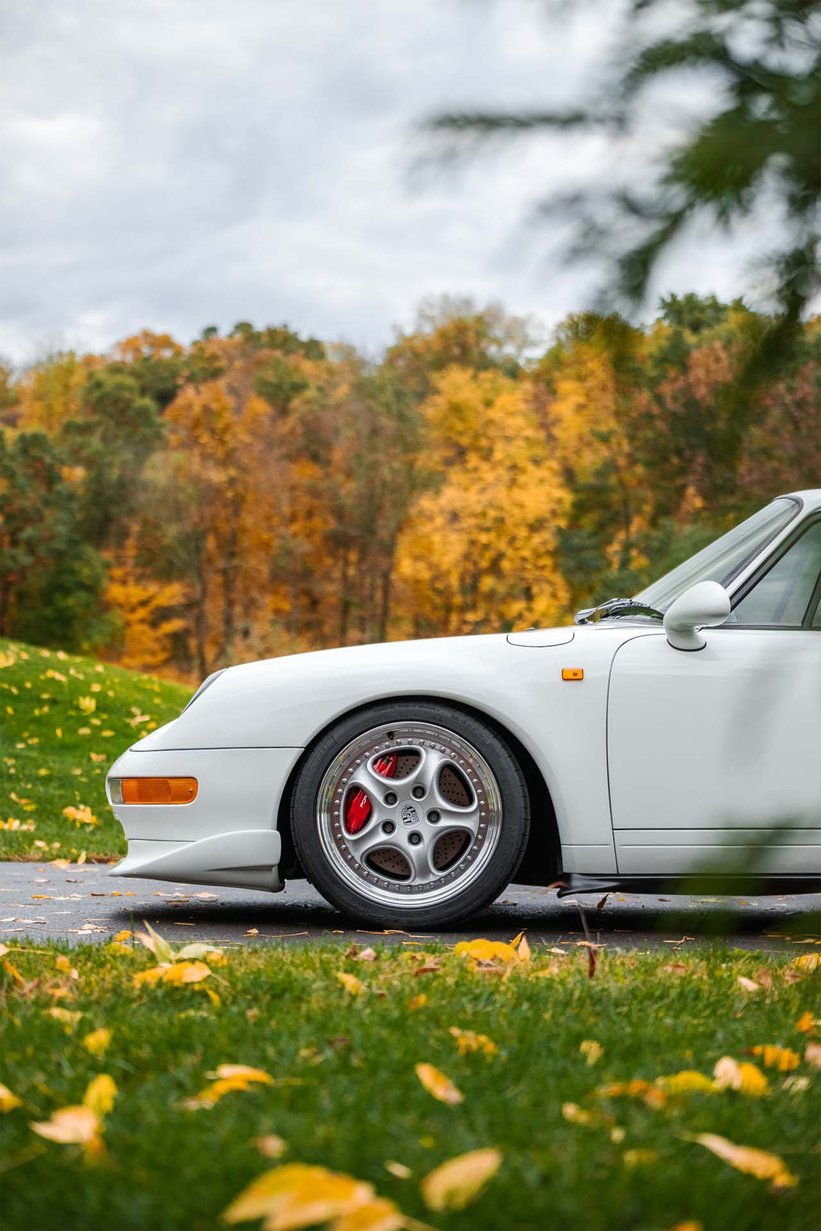 Step inside, and you'll recognise many elements you'd find on a modern-day RS, such as the fabric door levers and a pair of snug bucket seats, which in this case are fibreglass-backed Recaros painted to match the exterior. However, what really completes the overall look are the white, grey, and black seat inserts, which we think are an absolute must for an 1990s RS. To add to this car's everyday drivability, the original owner optioned back-in the electric windows, radio, and air conditioning, ensuring its next custodian will be able to enjoy this car's racing DNA without being put through the wringer like an actual racing driver.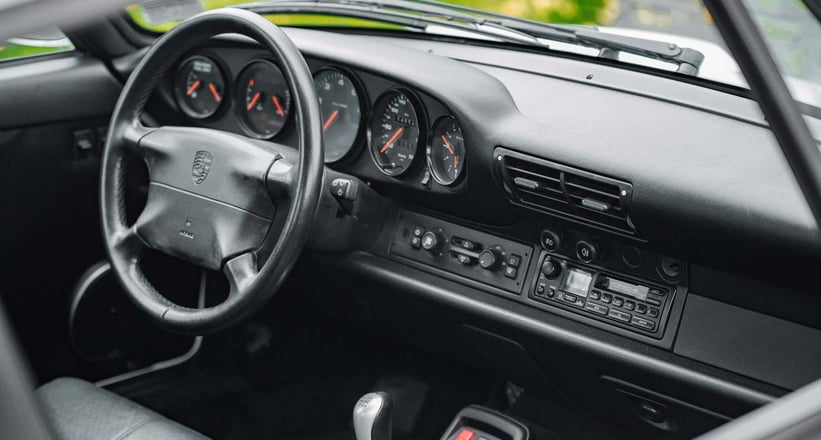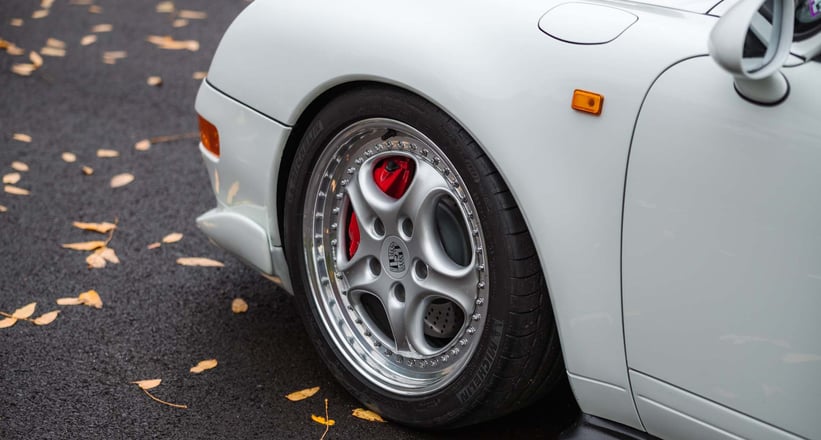 What makes this car even more unusual is that it retains the original owner's manuals in Japanese, jack, and toolkit. It was imported to the USA under Show and Display in 2016, however, now that it's over 25 years old, it's free from the imposed restrictions, meaning you can let that 3.8 litre flat six sing to your heart's content. So, instead of paying the huge mark-up on a new 911 GT3 RS, why not explore the foundations of the RS badge in one of the greatest 911s ever built? If the purity of this 1996 Porsche 911 Carrera RS appeals to you, then be sure to mark November 19th in your calendar, because that's when this car will cross the auction block at Broad Arrow Auctions' West Palm Beach 2022 sale.