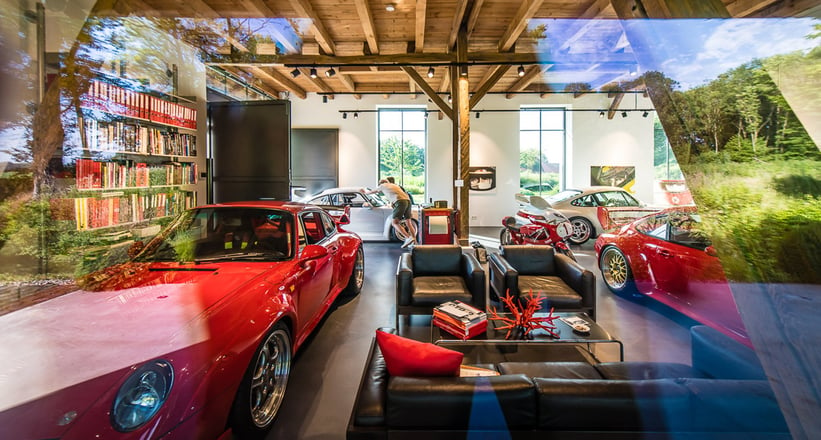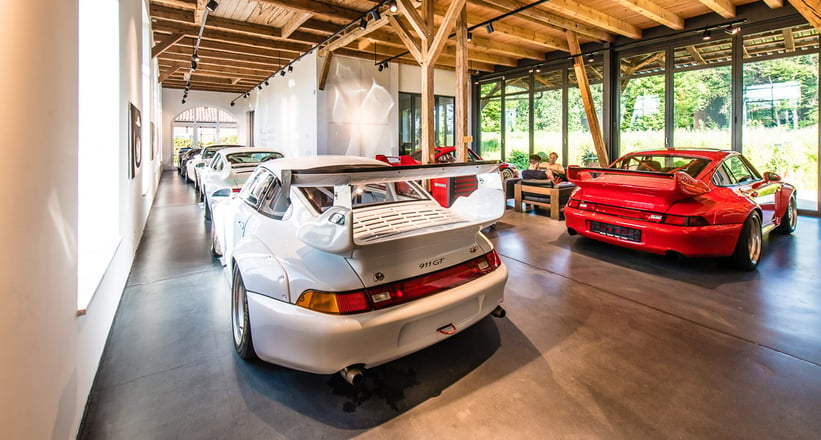 We all have our own ideas about which model of Porsche 911 is 'the best', but few could deny that the 993 variant made from 1994 - 1998 served as a fitting finale to the air-cooled line. Not only did it look 'just right', but it magically mingled that unmistakable old-school 911 character with an up-to-date driving experience and levels of performance and handling worthy of the model. The celebrated Braun designer Dieter Rams said the original 911 'was the most efficient means available of travelling quickly from A-B by road' - and that remained true (maybe even more so) with the 993.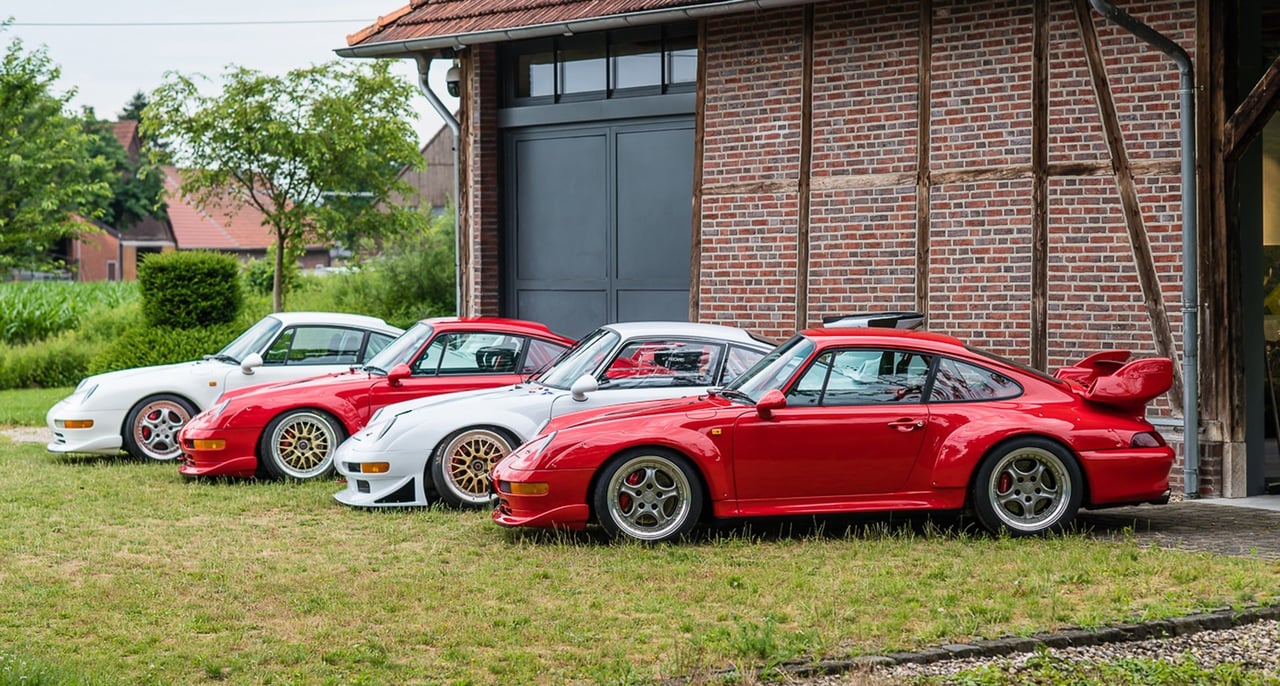 For some, however, a standard 993 in coupe, cabriolet or Targa form just wasn't enough, so for them Porsche made available a series of souped-up variants that - bar, perhaps, the 959 - were more radical-looking than any 911 that had gone before. Pictured here are four of the best of these racers, two of them road legal and carefully curated by one dedicated German Porsche connoisseur over the period of 5 years. He would only allow the finest examples to enter what is now known as the "Leichtbau Collection". For those non-German speakers among us, "Leichtbau" translates to lightweight construction, and is synonymous with only the most featherweight of 993-generation 911s. All of the cars here have enjoyed long-term ownership, and they are now for sale for the first time in 10 years with German dealer Jan B. Lühn as an instant 'ultimate 993 collection' or as individual cars. How far do you want to go? That, only you can decide....
The Porsche 993 RS Clubsport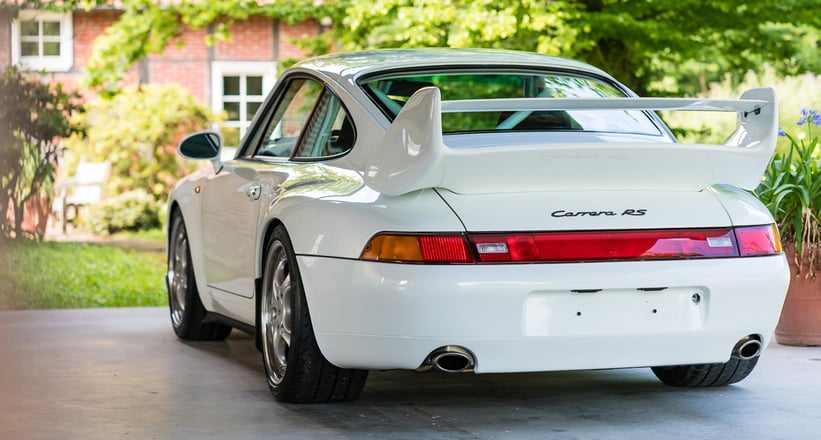 You could break yourself in (relatively) gently with this superb Carrera RS, the lightweight version of the standard 993 Carrera with power boosted by more than 10 per cent to around 300 bhp thanks, among other mods, to larger valves, forged pistons and a tweaked EMS. The first three gears of the six-speed 'box are modified to suit the tweaked engine, with the car's overall weight being trimmed-down through the use of an alloy bonnet, race seats in the front and the rears deleted, thinner glass, minimalist door cards and reduced sound-proofing.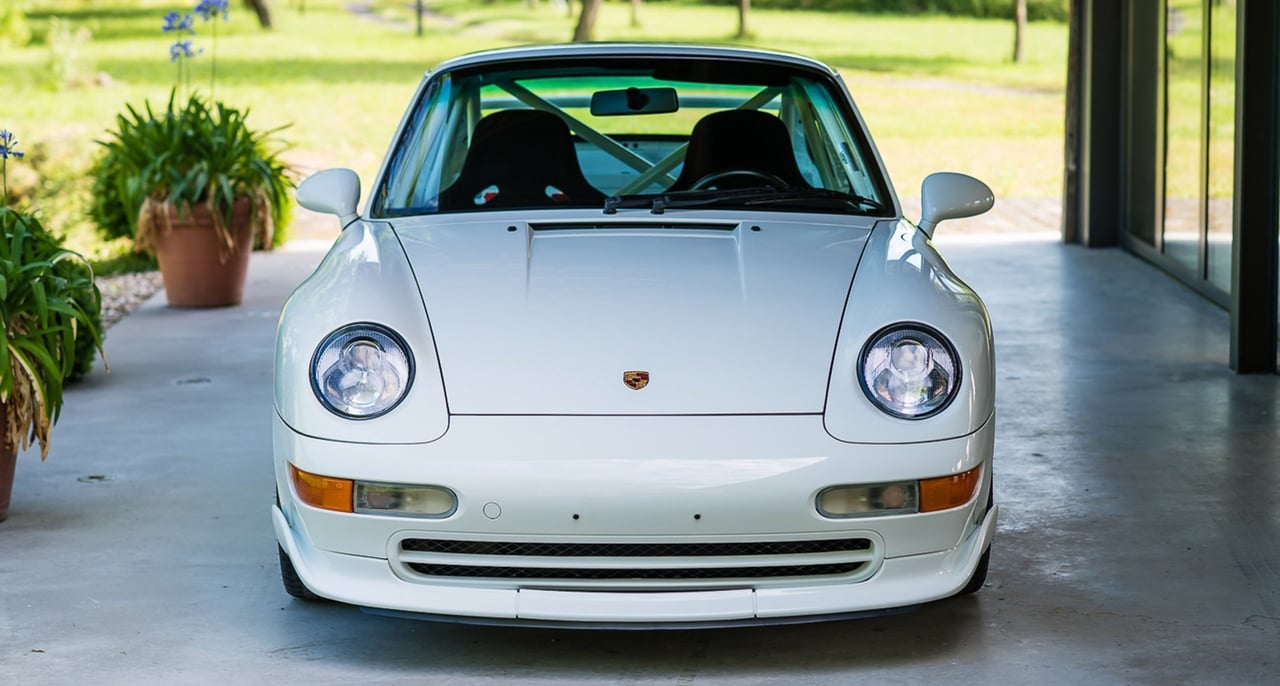 Being a rare 'Clubsport' version, this car also does without carpets, electric windows, air-con or a radio. A Matter roll cage is welded-in and, on the outside, those gorgeous, aluminium Speedline wheels are complemented by the special RS Clubsport aero kit comprising three-part front and two-part rear spoilers, side skirts and an air grille in the engine lid. A mere 217 examples with the Club Sport 'M003' option code were built, with this one being finished in classic Grand Prix white and having covered a mere 35,000 km from new.
The Porsche 993 GT2 Clubsport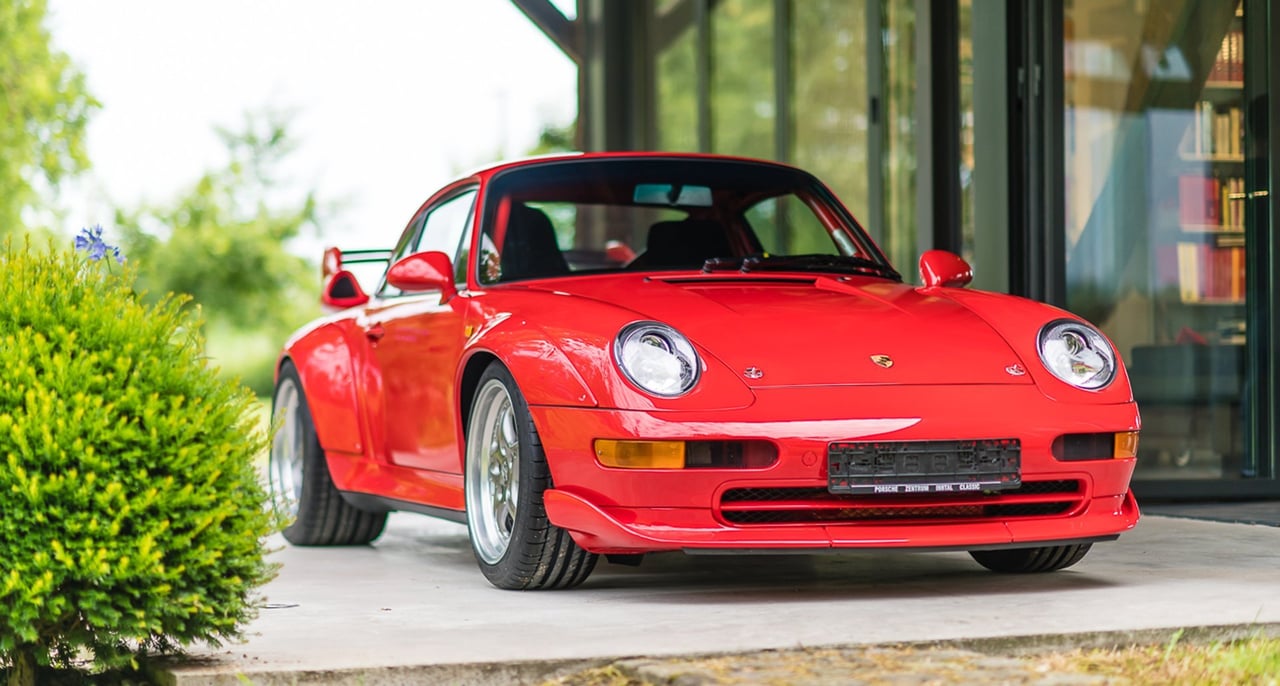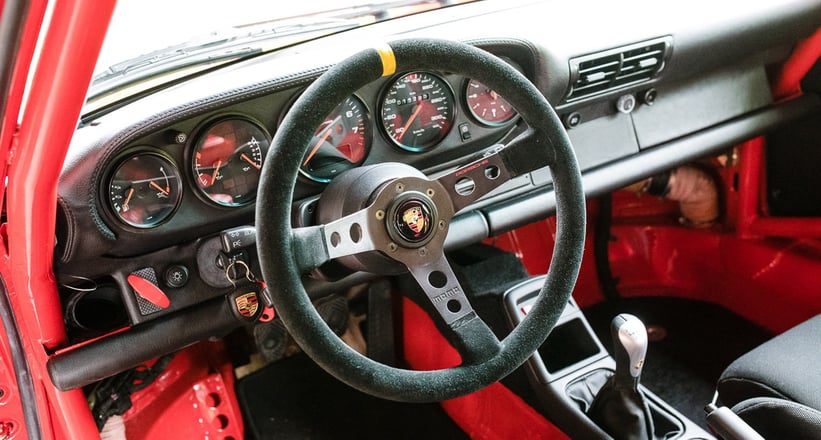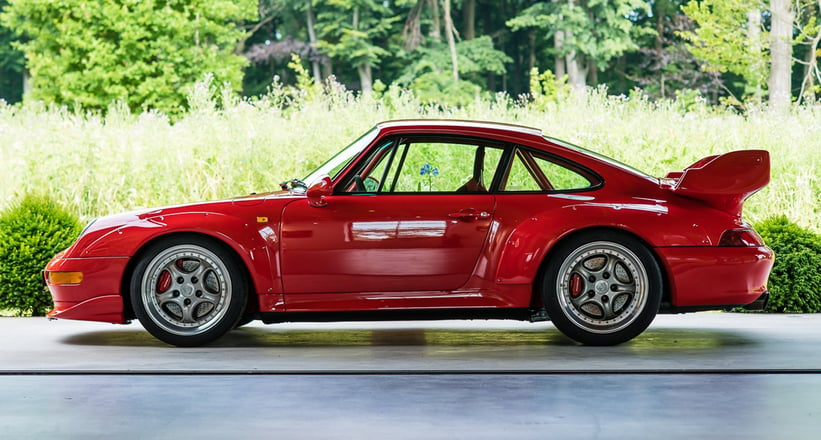 Things are getting more serious: the GT2 was built in 157 examples, 57 of which were homologation models for international GT2 class racing - and of those , a mere 21 were optioned with the Clubsport package. This Guards Red car is one of them, as evinced by its welded Matter roll cage, six-point harnesses, plumbed-in fire system and lightweight bucket seats. With a 3.6 litre, bi-turbo engine, the GT2 produces 430 bhp but, unlike the regular, 4WD 993 Turbo, it drives through the rear wheels only. Weight is further reduced through the use of aluminium for doors and bonnet and ultra-light Speedline magnesium-alloy wheels - making for blistering acceleration and a top speed of around 190mph.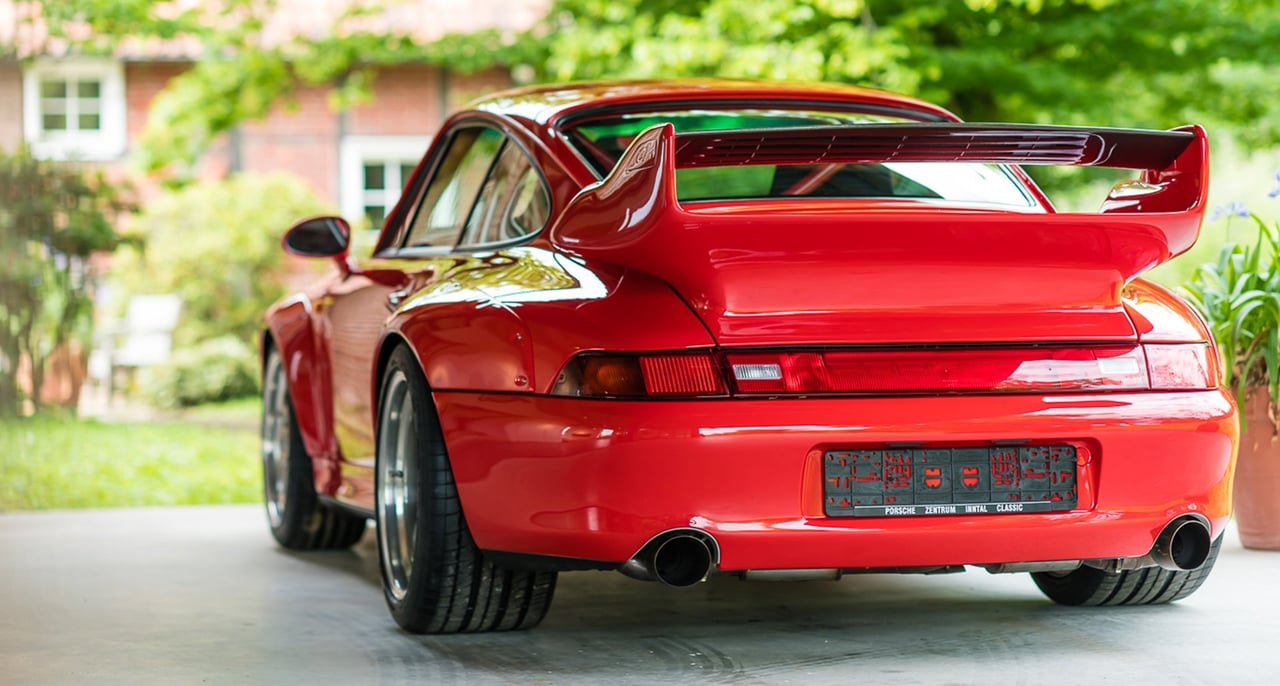 This GT2 Clubsport was restored from the ground up in 2014 by Porsche Zentrum Classic at an eye-watering cost of Euros 158,000, an operation extensively documented in the official marque magazine. Since then, it has barely been driven - making it among the best of the best of the very few GT2 Clubsports in existence.
The Porsche 993 Cup 3.8 RSR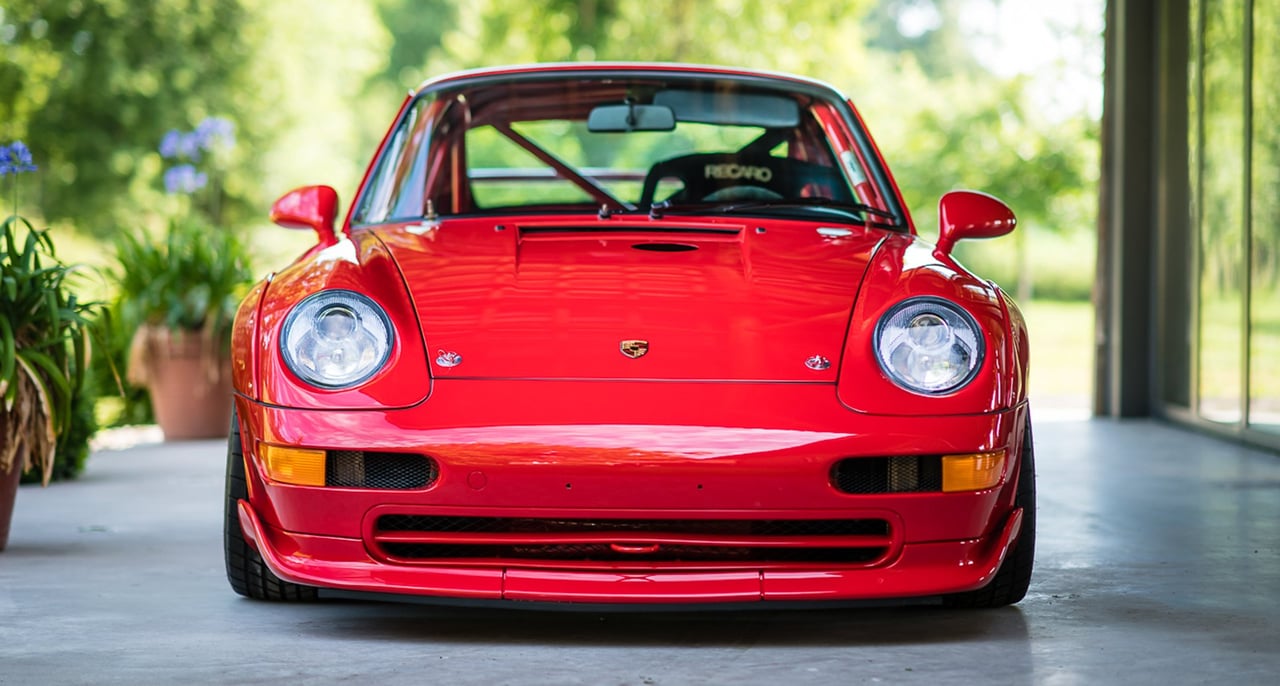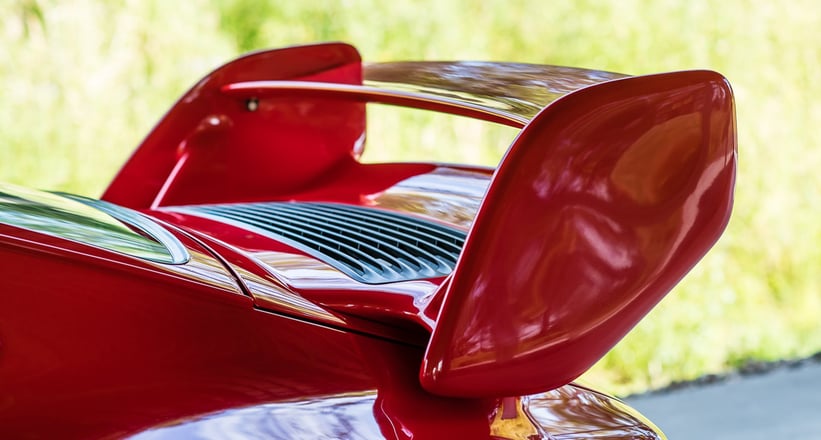 Now we're getting silly. This Cup 3.8 RSR is based on the 993 Cup - but with better, ball-jointed suspension and GT2 fender flares. It was designed as a 24-hour endurance racer that could be competed in straight from the crate - hence the fully welded Matter roll cage, aluminium bonnet, adjustable Bilsteins, strut brace, front spoiler and adjustable rear wing.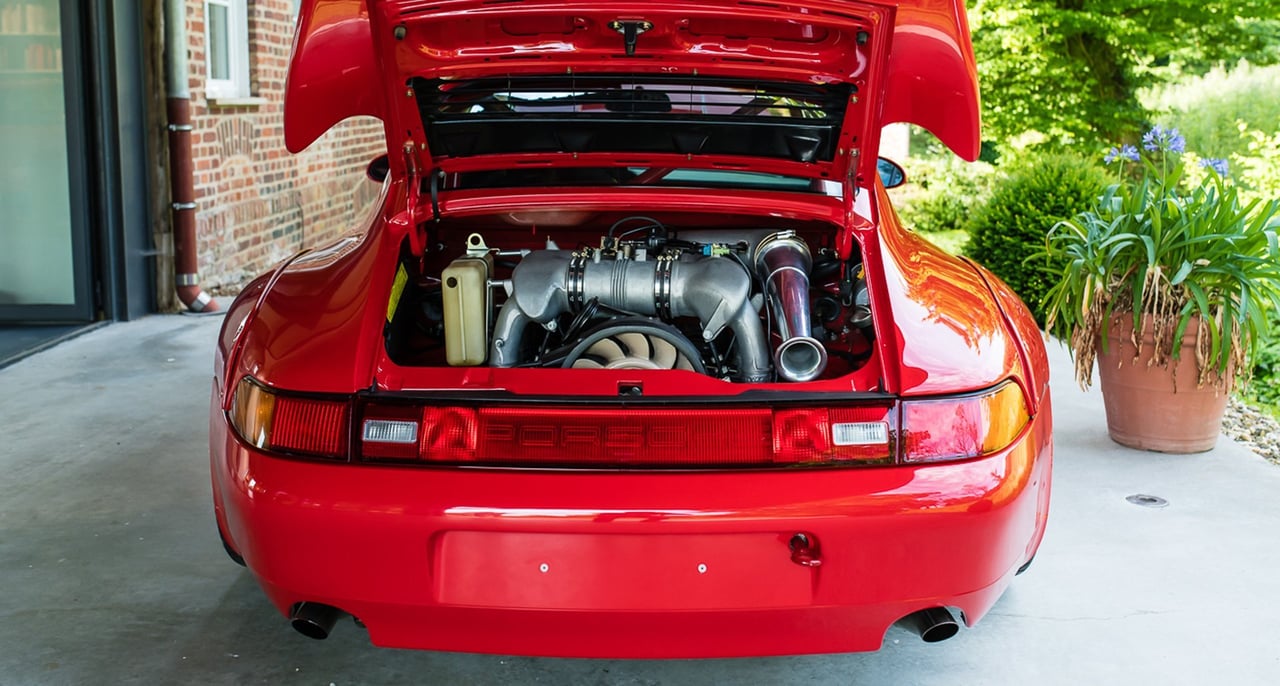 The interior is spartan in the extreme, with just a single seat and harness, battery isolator and fire extinguisher - making for an all-up weight of just 1,200kg propelled by an engine that produced a reliable 350 bhp at 6,900 rpm. Luehn describes the 3.8 RSR as 'the last, truly hand-made 911', an opinion borne out by the fact that a mere 30 were produced between 1997 and 1998. This one was sold new to Zakspeed racing which campaigned it for three years before selling it on to a private owner who used it on track until 2003. It comes with all of its relevant competition paperwork.
The Porsche 993 GT2R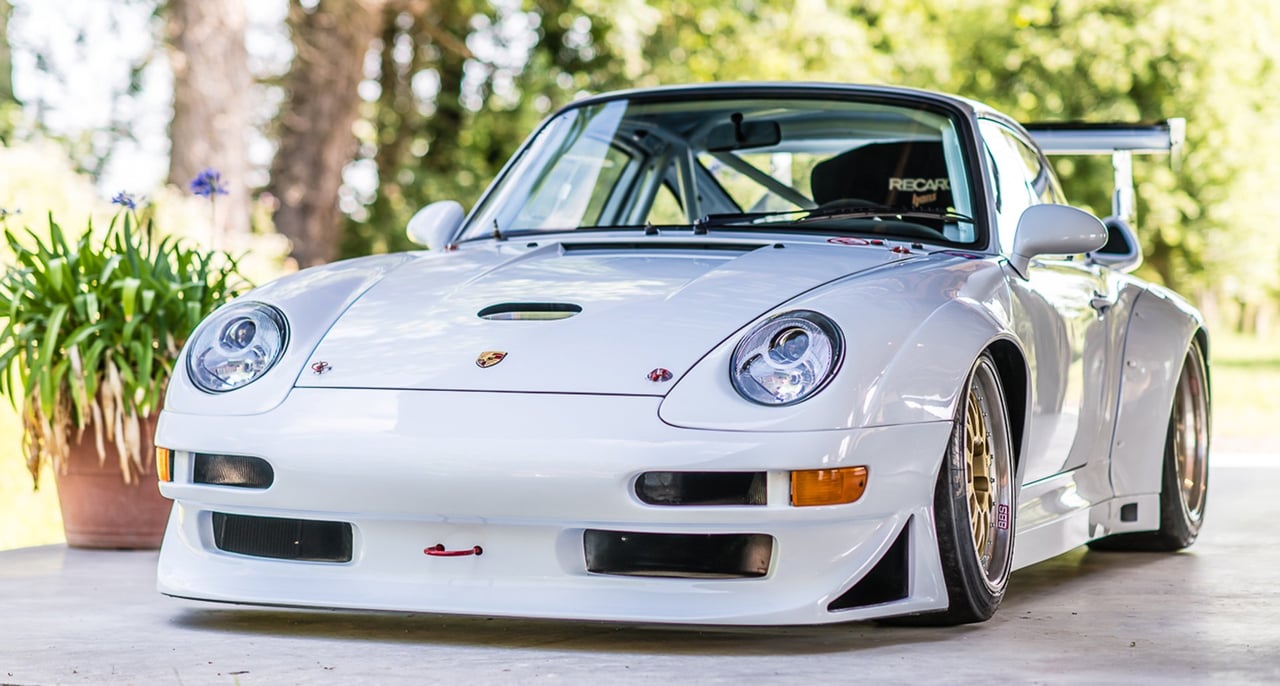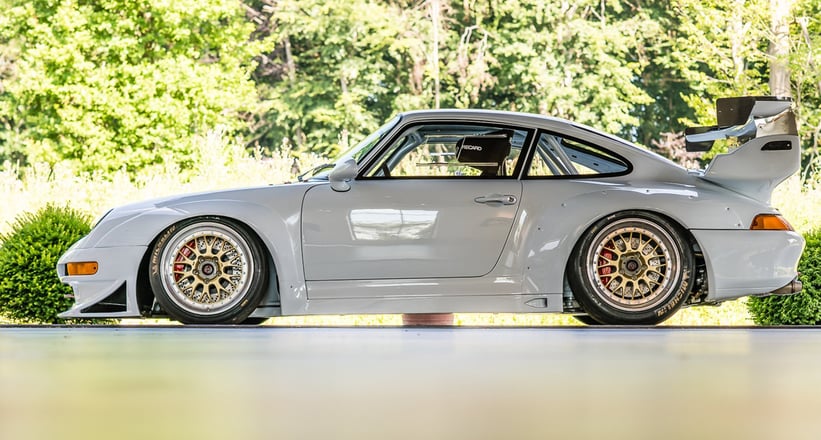 Want to go all-out? Then this 993 GT2R could be for you. Based on the street legal version, early models produced a regulation-compliant 450 bhp thanks to special KKK turbos, bigger intercoolers, high-lift cams and a bespoke exhaust system. Despite considerable success with two class wins at Le Mans and with privateer teams throughout Europe and America, by late 1997 the GT2R was being out-powered by the mighty Chrysler Viper GTS-R with its eight-litre, V10 engine - so, for 1998, Porsche refreshed its powerplant with a new twin-spark ignition system and improved turbos to boost output to 485 bhp.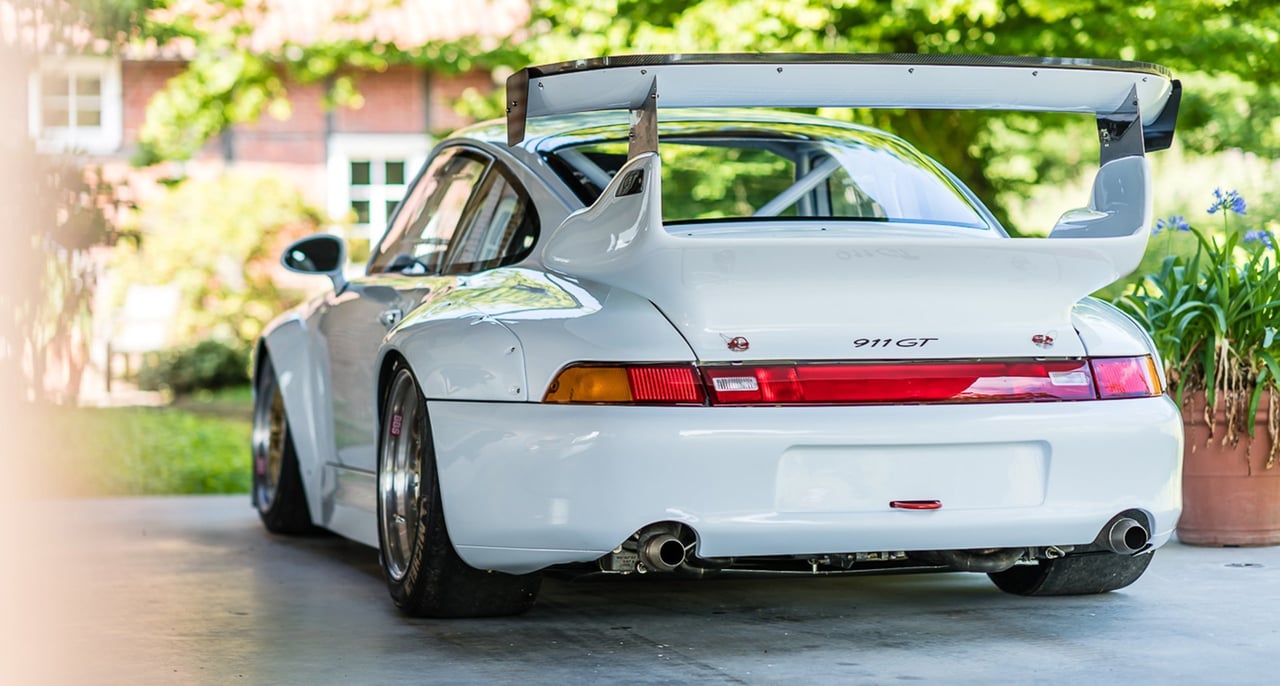 This was the very first of a mere 13 GT2Rs made in 1998, as such it features the power upgrade as well as wider wheels, a revised aero package and improved anti-roll bars. Delivered new to Canadian endurance racer John Graham, it went on to enjoy a decidedly active racing life until 2000, competing everywhere from Daytona to Le Mans and chalking-up several podium finishes. Fully restored at Freisinger Motorsport in 2013, it remains - like the other cars in the collection - in superb condition.
So what's it to be? Just the one - or the whole, fantastic four?
Discover and buy the Leichtbau Collection on Classic Driver