We wouldn't have dared of dreaming about this Porsche reunion at Le Mans
In what was a spectacular world first, six of Porsche's Le Mans winners recently returned to the Circuit de la Sarthe to celebrate the 50th anniversary of the marque's maiden victory in the French endurance classic. And guess what? Our man Rémi Dargegen was chosen to capture the momentous occasion…
The origins of this extraordinary four-day Porsche photo call at Le Mans can be traced back to another equally impressive one in Stuttgart last year. It still fries my mind that the Porsche Museum granted me the opportunity to shoot the biggest-ever gathering of 917s (11, to be precise) at the historic Werk 1 building in Zuffenhausen to mark the legendary sports-racing prototype's 50th birthday.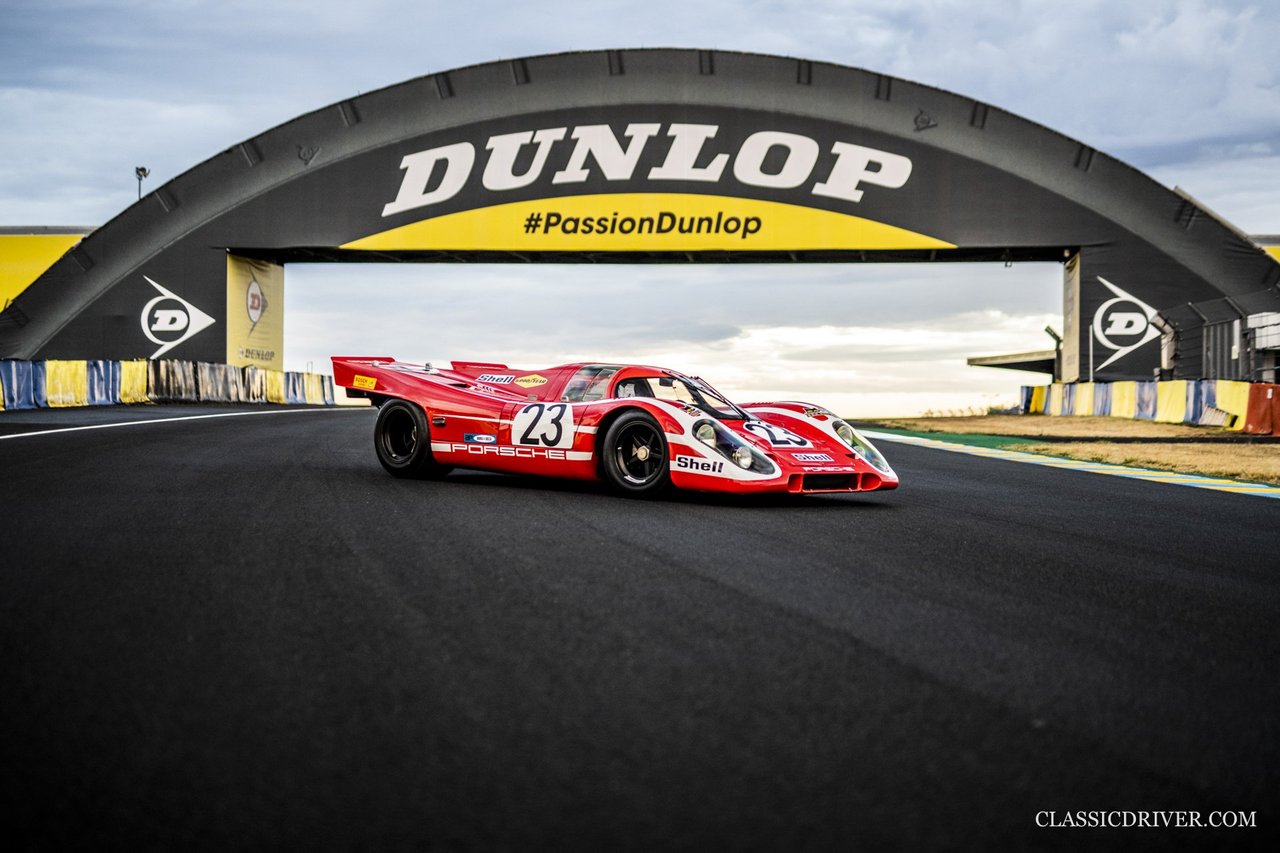 Just when I thought that day couldn't get any better, the late Hans Mezger paid us an impromptu visit and the conversation turned to how we could possibly upstage ourselves for the 50th anniversary of Porsche's maiden victory in the French endurance classic in 2020. I'd always wanted to shoot the 1970 Le Mans-winning 917 at the Circuit de la Sarthe, but the idea quickly snowballed to include more cars and their fearless drivers.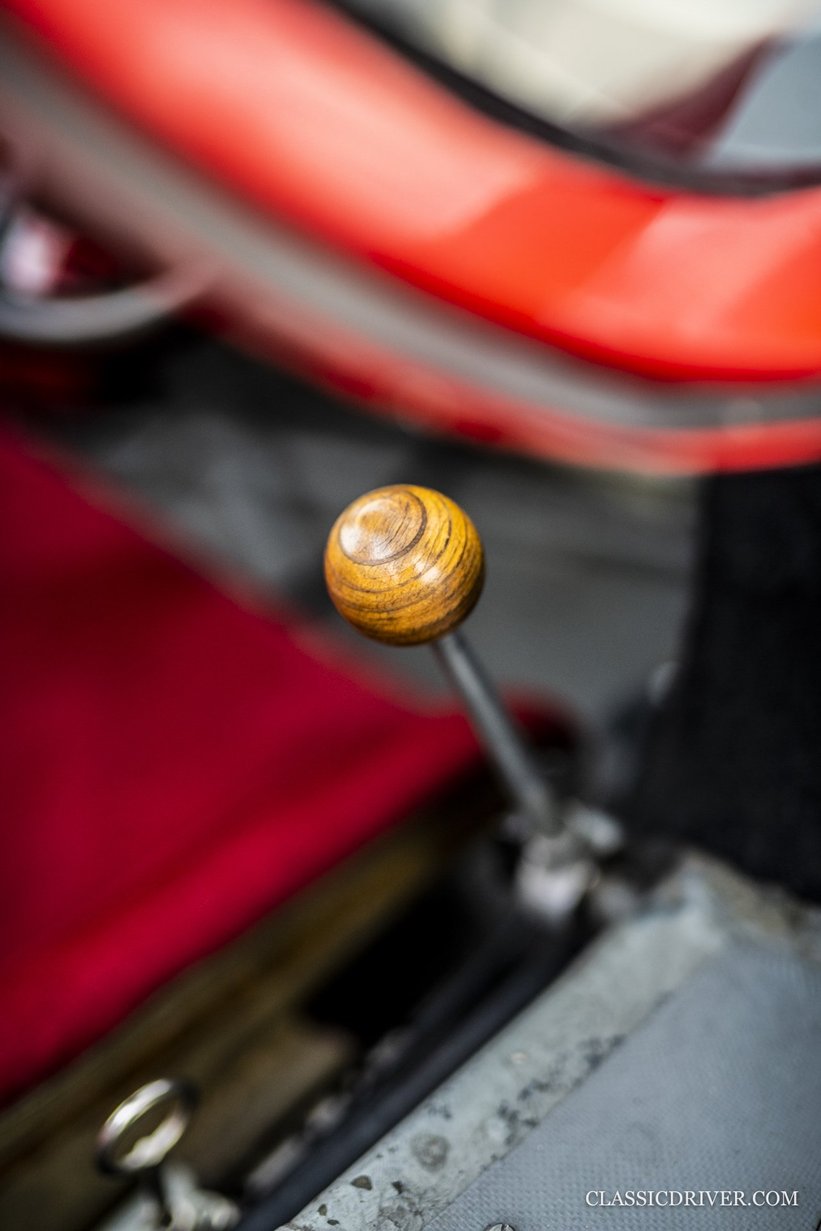 Fast-forward to August of this year and I'm faced with the overwhelming sight of six Le Mans-winning Porsches bathing in the early morning light beneath Le Mans's famous Dunlop bridge. Each has a remarkable story to tell and will forever be intrinsically linked to a particular era of motorsport history. And, of course, the men who steered them into the record books.
The aforementioned 917 – chassis 023, which was piloted by Richard Attwood and Hans Herrmann under the Team Salzburg banner – is the only car present in private hands. It is also arguably the most important Porsche on the planet, which is why having the chance to shoot it alone here on the hallowed asphalt on which it forged Porsche's formidable Le Mans legacy is such a powerful experience. Especially with its flat-12 roaring like the most dangerous beast you've ever encountered.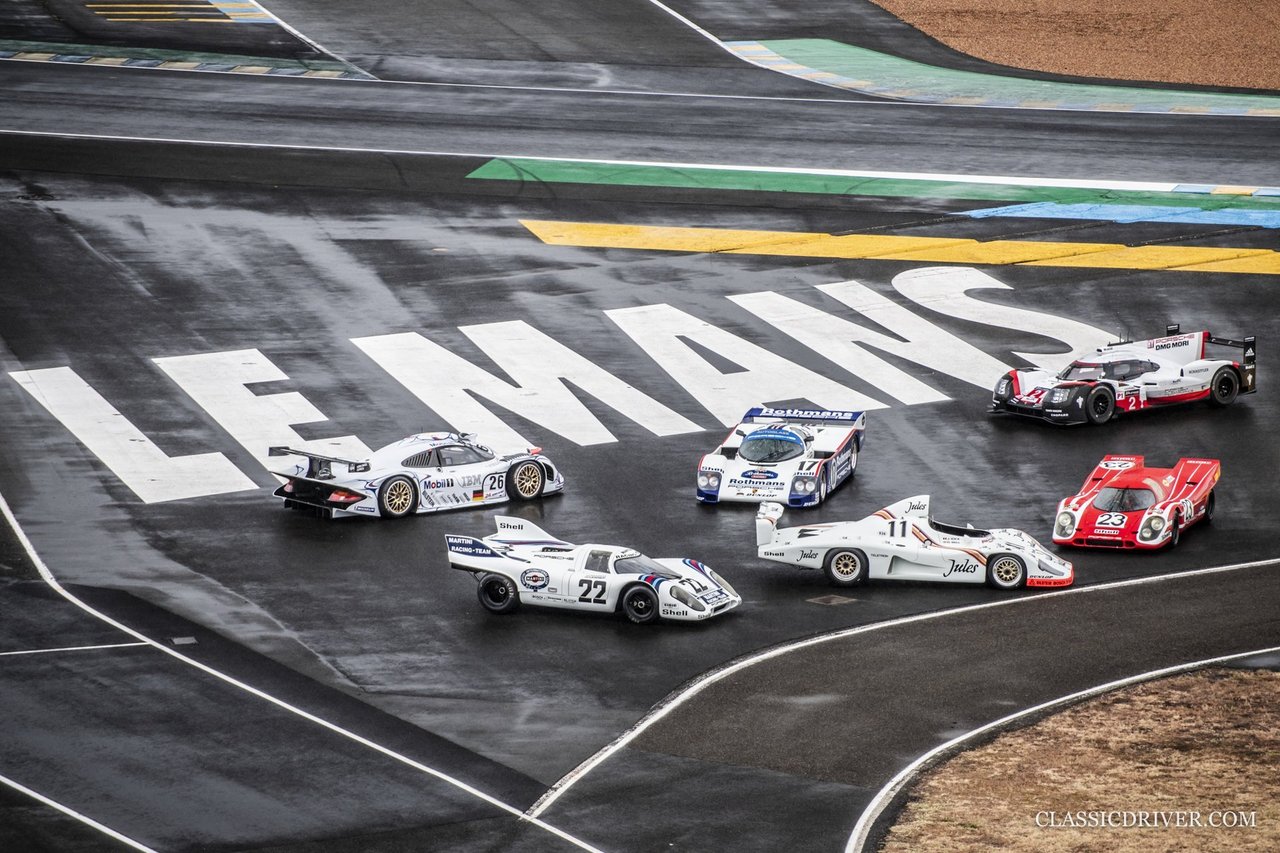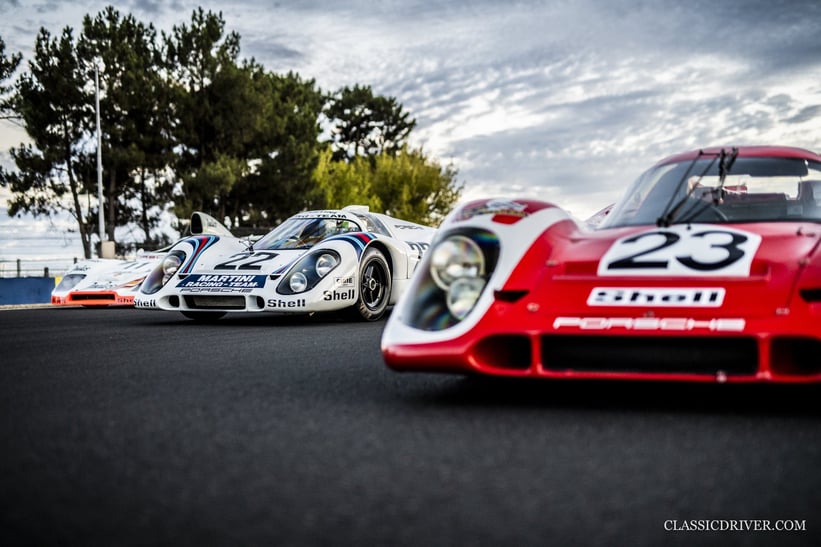 Le Mans in 1971 was a race of records. Driving the white 917K in our line-up – chassis number 917-053, the last coupé built – for the factory-affiliated Martini Racing Team, Gijs van Lennep and Dr Helmut Marko covered 5,335.3km over the course of the 24 hours, at an average speed of 222.3kph. In doing so, the duo set a distance record that would stand for almost four decades. That's pretty remarkable for a car that, when it was introduced two years prior, was deemed almost undrivable.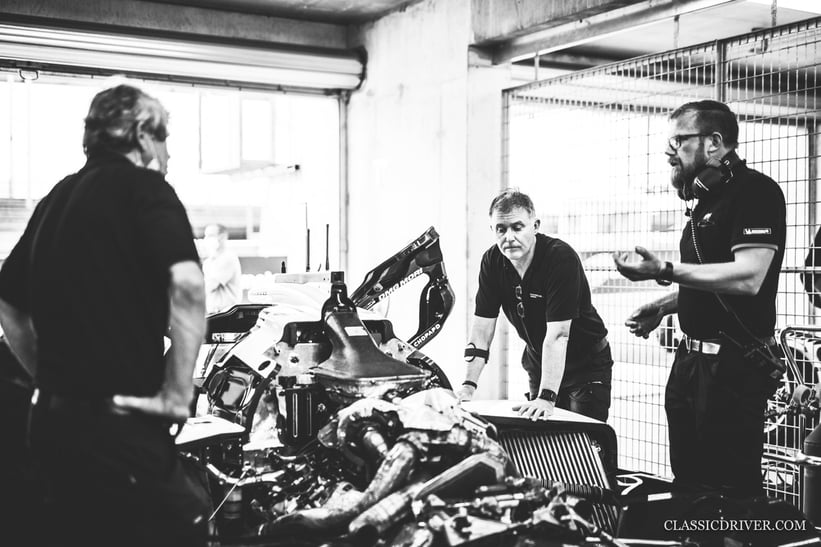 This is also the sole surviving (and only) raced Porsche 917 coupé with a tubular frame built from magnesium, an alloy that, though ultra-lightweight, burns at a very low temperature and so fiercely that it's near impossible to extinguish. It's for this reason that, following its triumph on its maiden outing at La Sarthe, 917-053 was retired by Porsche and never fired up again, simply for fear of what would happen with its ageing and fragile chassis.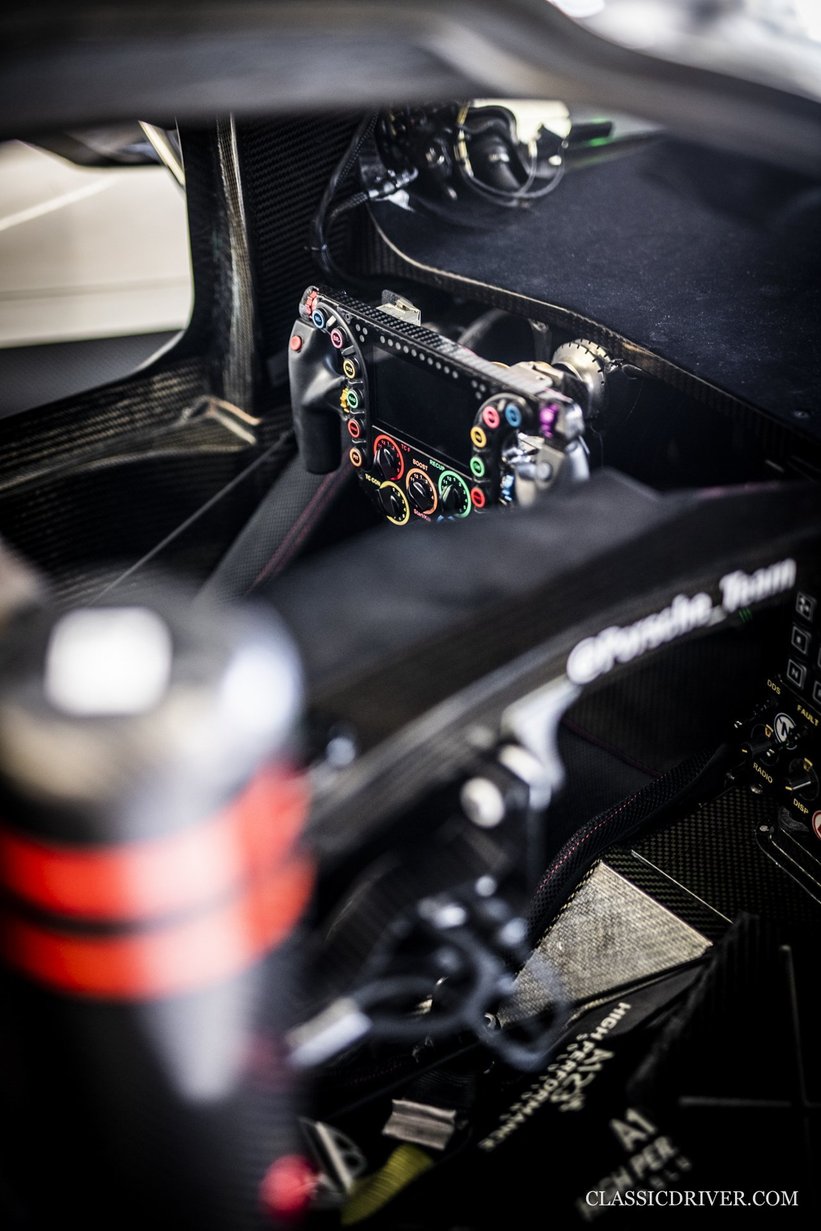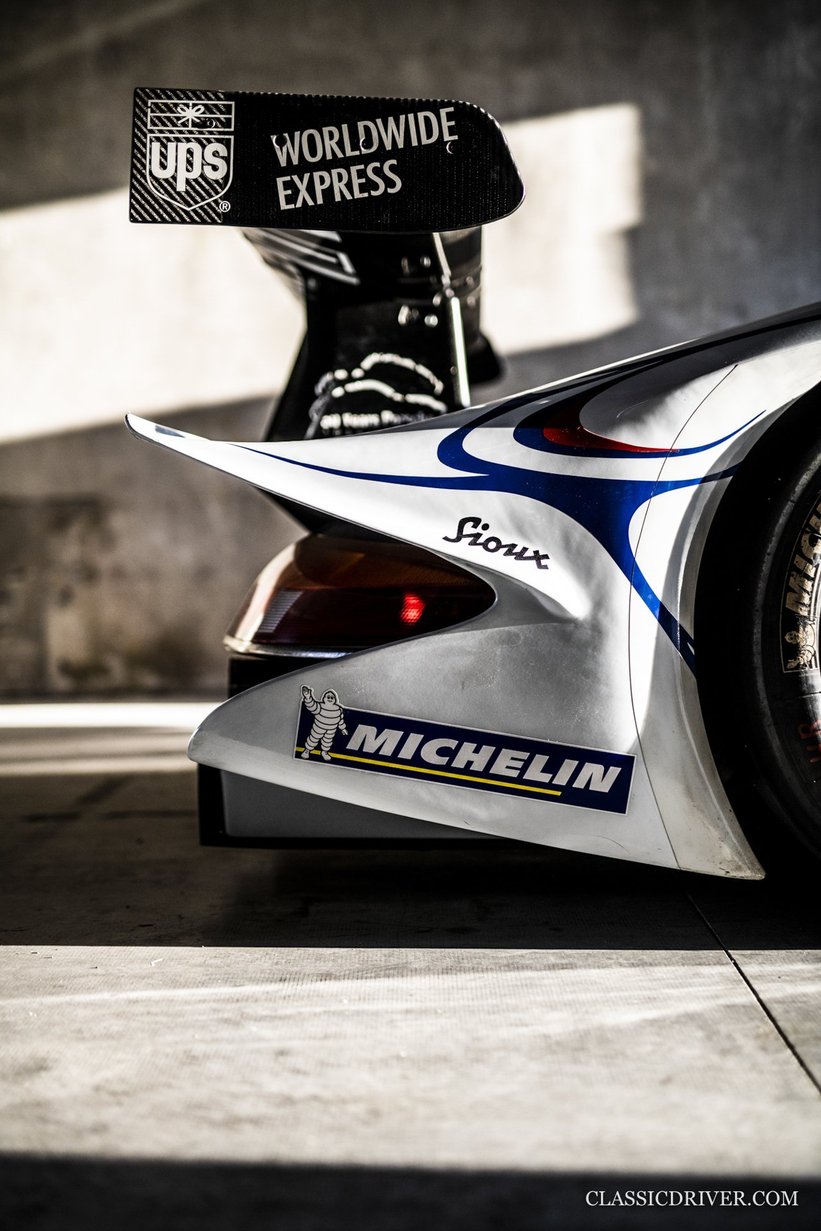 The Jules-sponsored 936 that won the 24 Hours of Le Mans in 1981 was so crushingly dominant that its drivers, Messrs Bell and Ickx, crossed the line 14 laps ahead of the second-placed Rondeau. And the Rothmans-liveried 962C similarly so – Derek Bell, Al Holbert and Hans-Joachim Stuck won by an even greater 20 laps, telling of the devastating pace brought on by ground-effect witchcraft. Smoking's not cool kids, but just how great does the Rothmans livery look?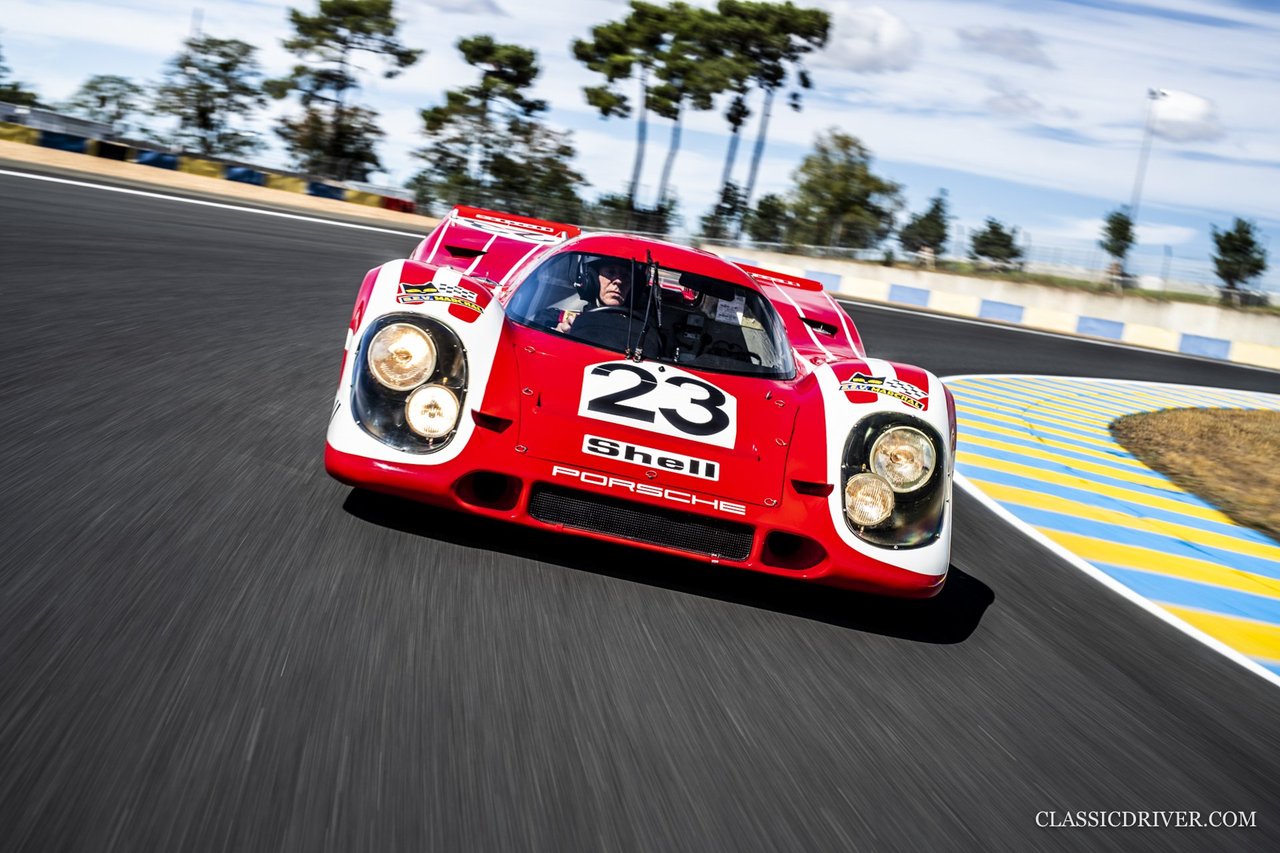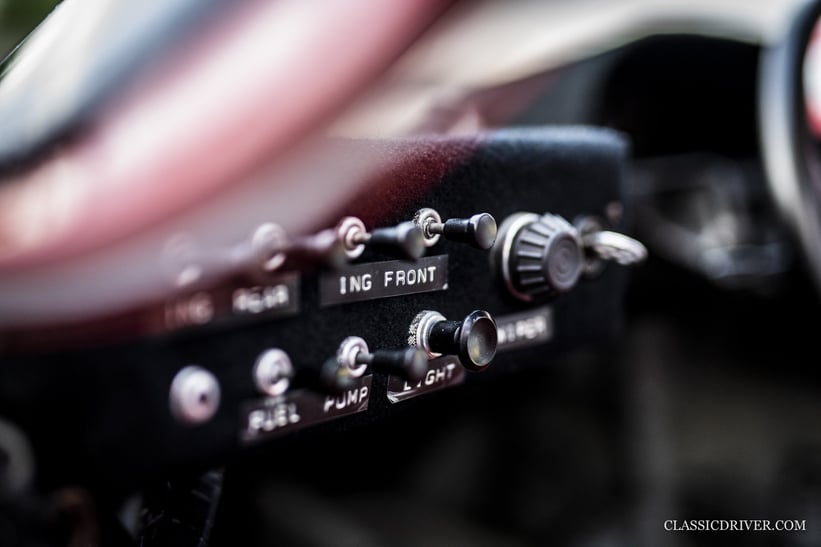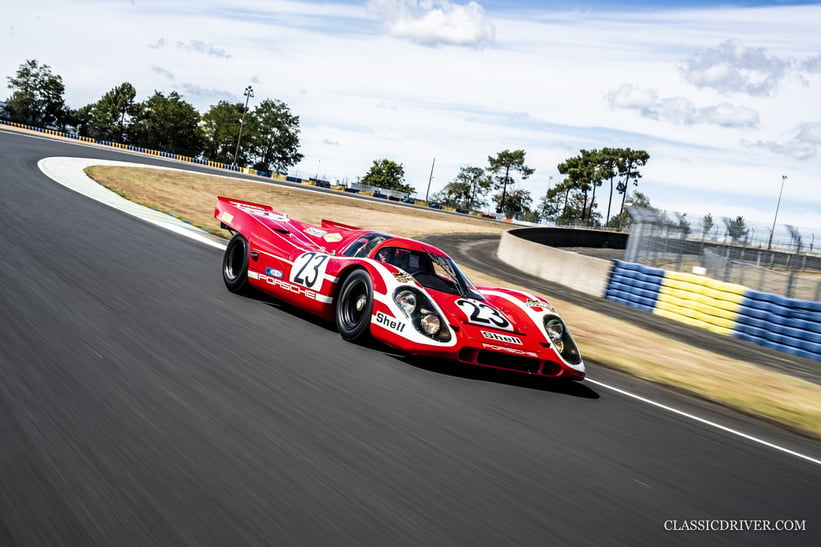 Next up, in my opinion, is the sexiest Porsche of the bunch: the insectile GT1 from 1998. Allan McNish, Laurent Aïello and Stéphane Ortelli drove a disciplined race that year, capitalising on the unreliability of the quicker Mercedes', BMWs and Toyotas to win ahead of the sister Works Porsche. The marque bowed out of sports-car racing's top-flight the following year, and it wouldn't return to Le Mans to challenge for outright victory until 2014.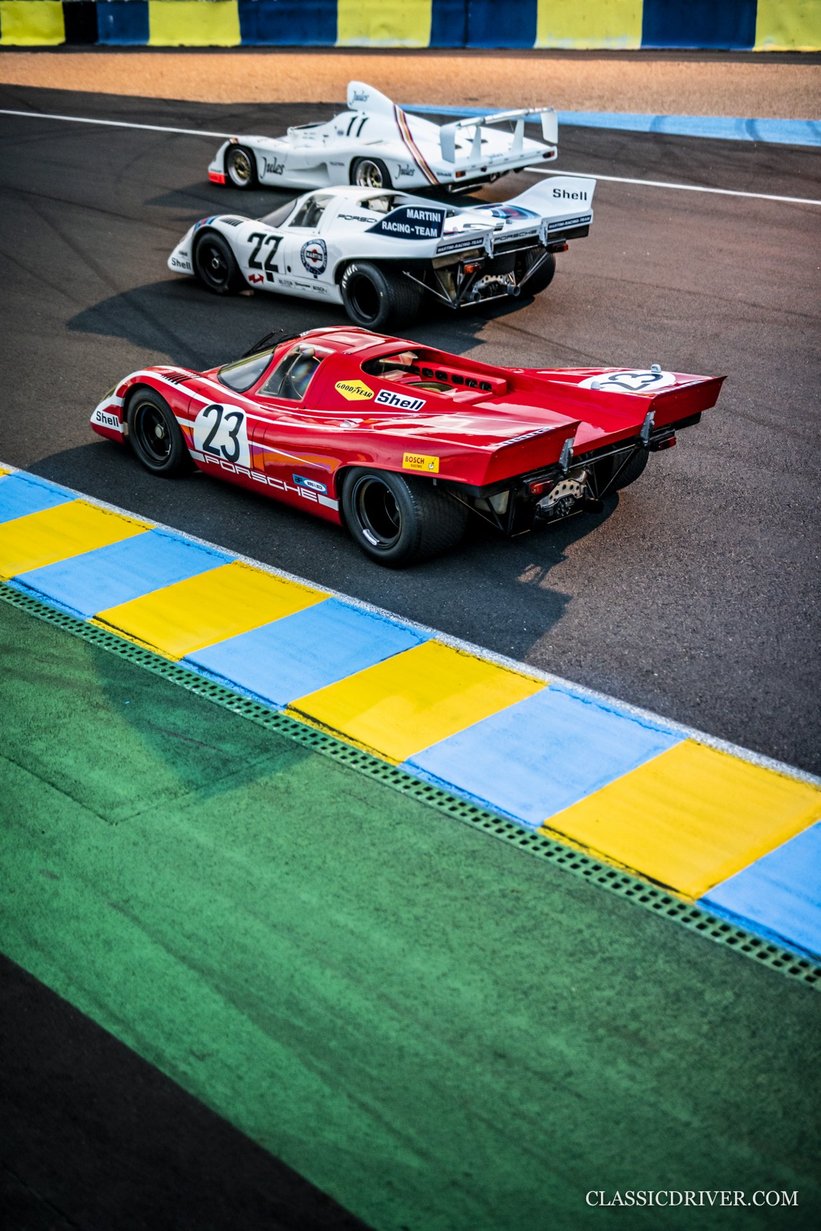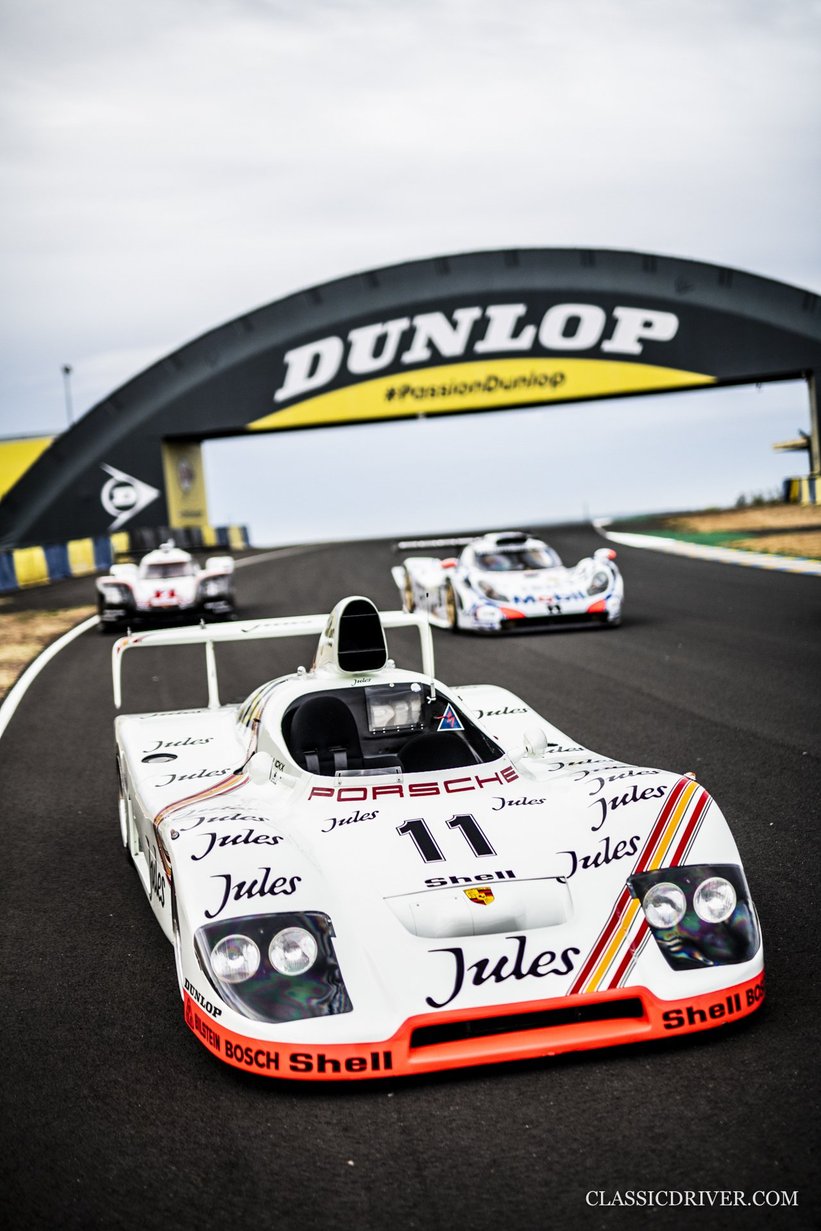 Its contender, the 919 Hybrid, ultimate delivered three further victories, in 2015, 2016 and 2017, bringing Porsches total tally to a staggering 19. 'Our' car is the 2017 winner, which was driven by Timo Bernhard, Brendon Hartley and Earl Bamber. You'd think this function-first aerodynamic spaceship would struggle to hog the limelight in such esteemed automotive company, but its presence was, for me, one of the greatest surprises of the day.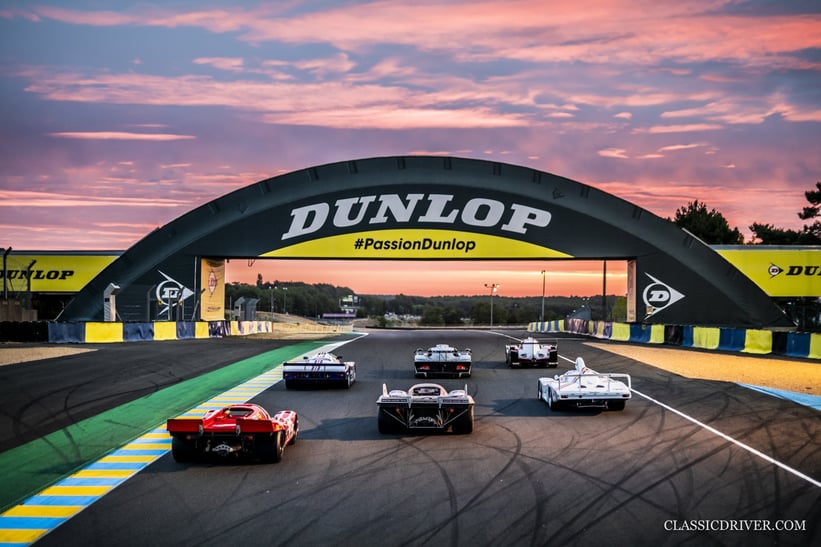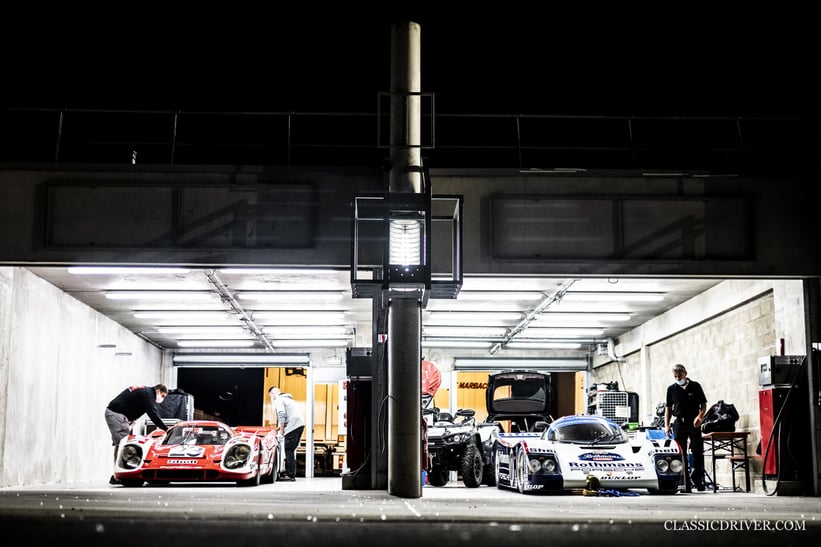 That we were able to pull of this remarkable feat – six Le Mans-winning Porsches! – in what has been a year of unprecedented hardship is credit to the fantastic team at the Porsche Museum. Of course, had a pandemic not gripped the entire planet this year, we're sure we could have lured some of the famous faces who drove them back to the scene of their successes, but alas. Having the assistance of the Porsche team on such a production, in such a location, and with such extraordinary cars was a dream come true.
You can feel the passion they share. These cars really are their babies. To them I'll be forever indebted. Now, what's the next big anniversary and how can we one-up ourselves?
Photos: Rémi Dargegen for the Porsche Museum © 2020