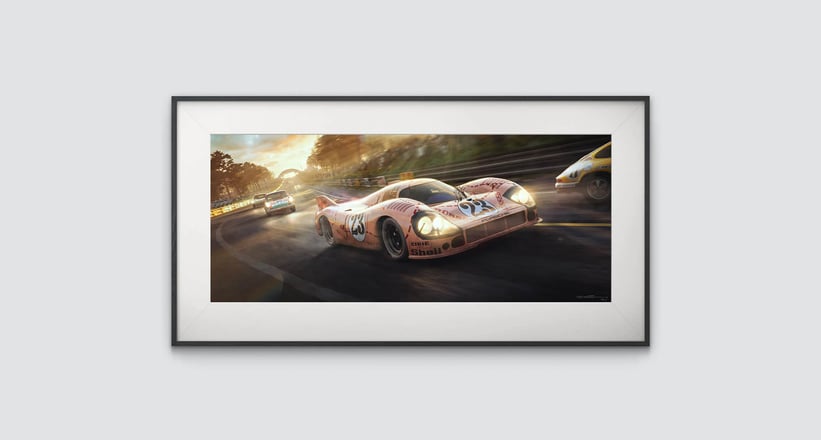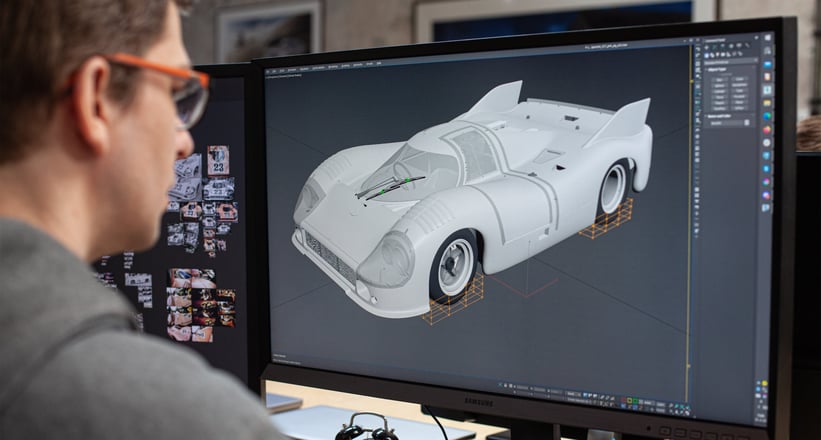 The track is laid in a thick, gum-like texture, the sun is just dipping below the Dunlop bridge and wreaking havoc for the drivers, their windscreens caked in dirt and insect remains. Only another 12 hours to go, and that's exactly why the world loves the Le Mans 24h race so much.
For Automobilist, recreating those iconic moments in the endurance race's history is exactly what they do best, and their latest fine art print depicts the famed pink Porsche fleeing its pursuers on the brink of dusk, right before the night sets in. Created using a unique combination of 3D renderings and CGI technology, the talented team are able to re-create each car, right down to the stone chips, with a level of detail never seen before.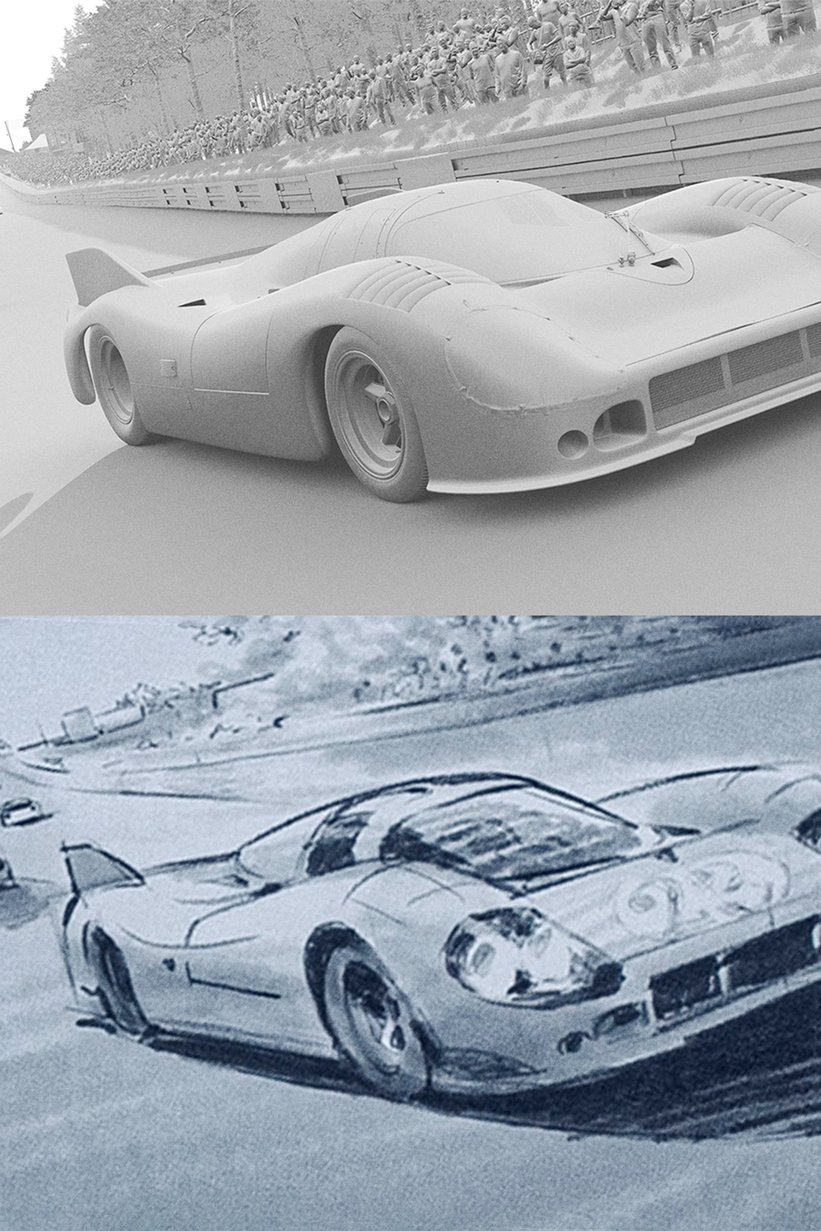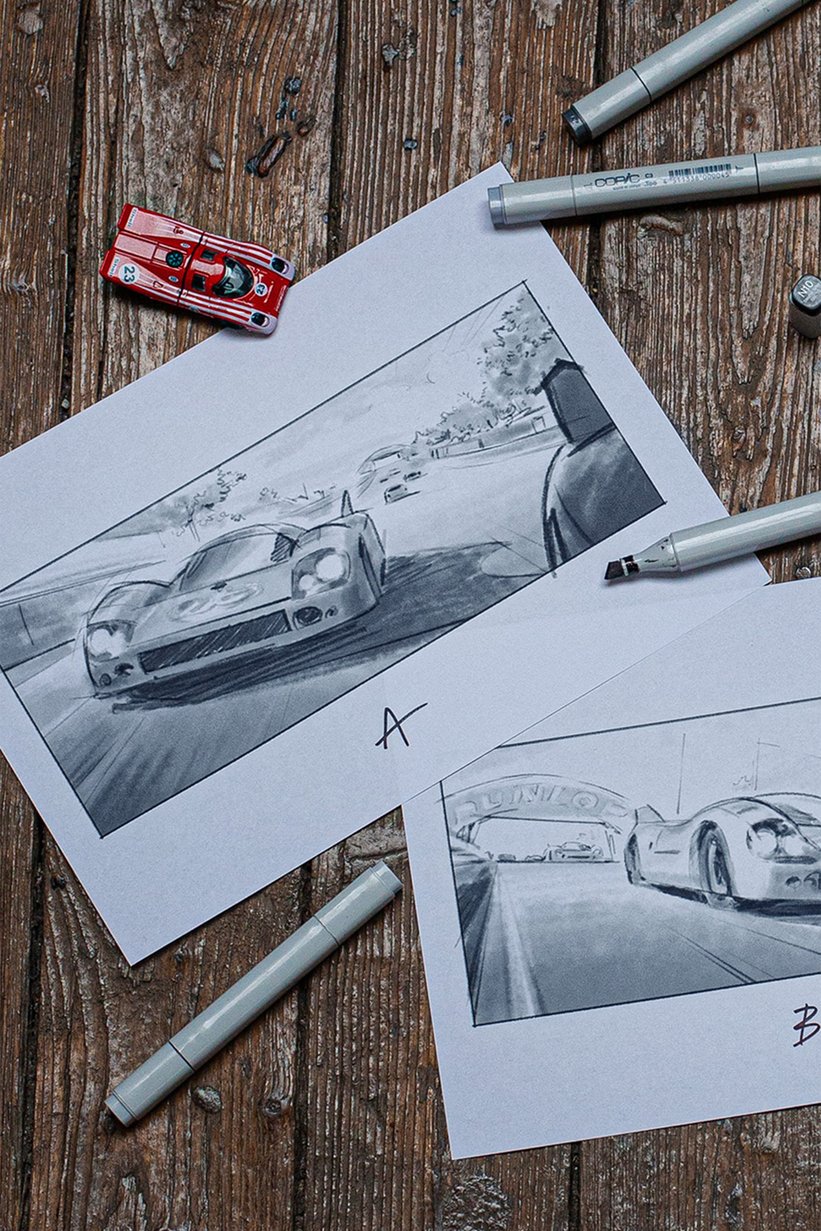 As the sun sets on this depiction of the 1971 Le Mans race, the moody background gives way to the striking pink livery which we all know and adore. In the background, the legendary Dunlop Bridge stands tall, an iconic landmark of the Circuit de la Sarthe.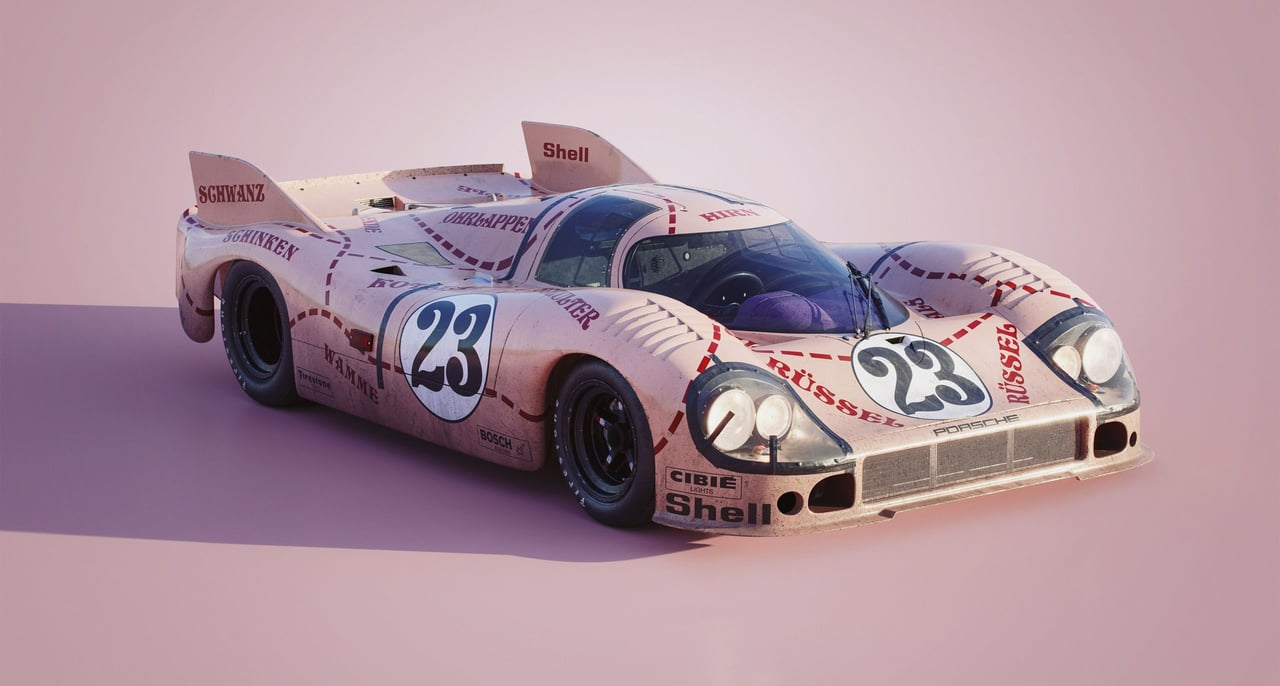 We are delighted to now offer this artwork in three difference sizes in the CD Shop. This stunning piece is an absolute must for any motorsport lover's office or home.