Midway through 1970, Porsche decided to develop a more aerodynamic version of the short-tailed 917 to match the impressive drag coefficient of the voluptuous Langhek version. Pooling its resources, Porsche sent one team to the SERA wind tunnel in Paris, while another – headed by Richard 'Dick' Söderberg – was kept at Weissach.
Collective design muscle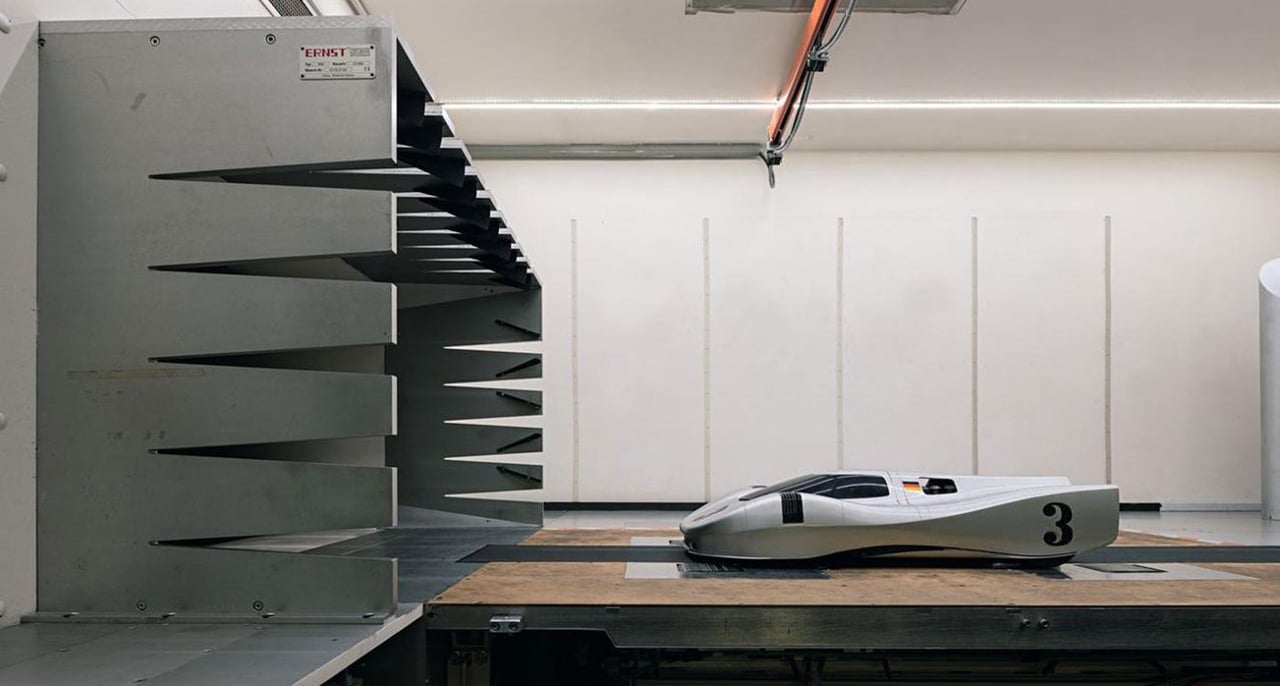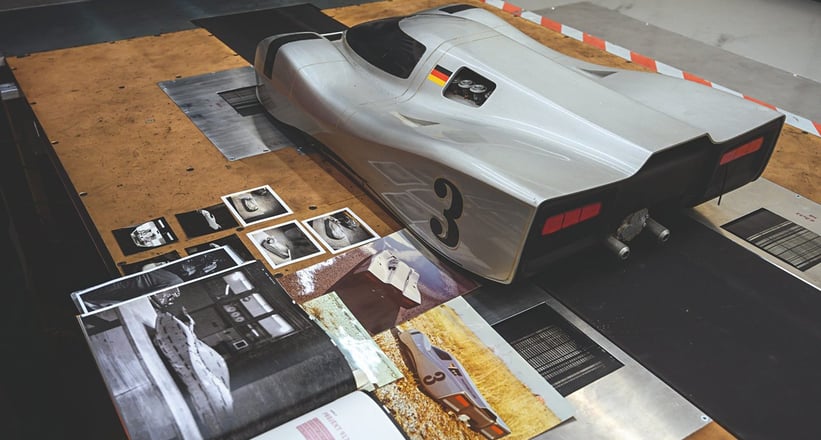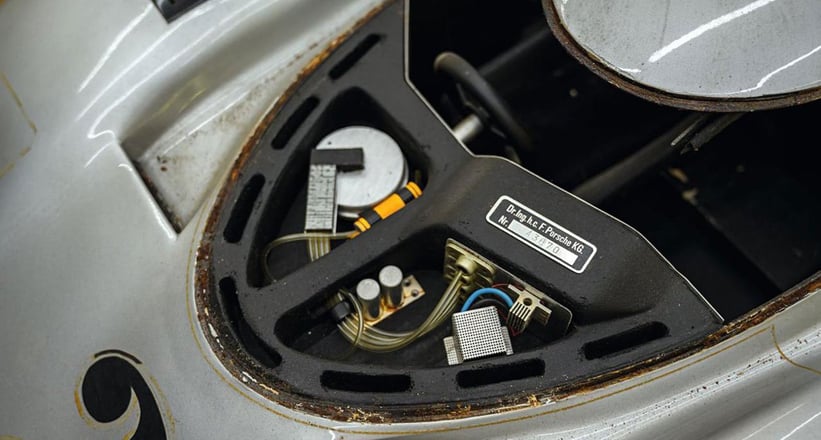 Ultimately, it was the car developed in Paris that got the nod from Porsche's top brass and went on to become the legendary 917/20, more commonly known as 'The Pink Pig'. But Söderberg and his team didn't give up on their creation, continuing to revise it until it fulfilled the original brief.
The stunning model, with its nose akin to the open 908/3, upward-flowing rear haunches, futuristic rear lights and entirely enclosed wheels, is the result of a collective pool of forward-thinking ideas and miles ahead of its time. The cockpit, accessible via a removable windscreen, has even been kitted out with lighting and a working instrument panel featuring a small computer screen – proper sci-fi stuff.
Save for a fleeting magazine appearance in 1978 and a stint as a staircase decoration in the 'Hexagon' office in Weissach, the model will gather dust in a nearby storage unit. That is until its fortuitous discovery in 2019, just in time for it to be featured as part of the Colours of Speed exhibition at the Porsche Museum, celebrating 50 years of the legendary 917 prototype.
Photos: Porsche/Max Leitner