Riding shotgun with the Scots as Ecurie Ecosse takes Goodwood
One colour shone brighter than most at this year's Revival, as the Flag Metallic Blue of Ecurie Ecosse captured the hearts of the crowds throughout the weekend. We jumped aboard the legendary Jaguar XK120 'LXO 126' to experience just what made this team, and its cars, so special…
Flower of Scotland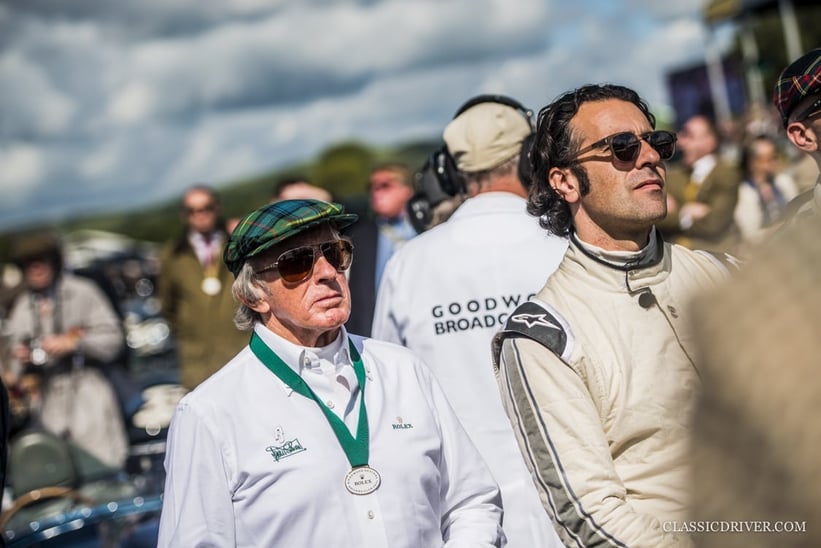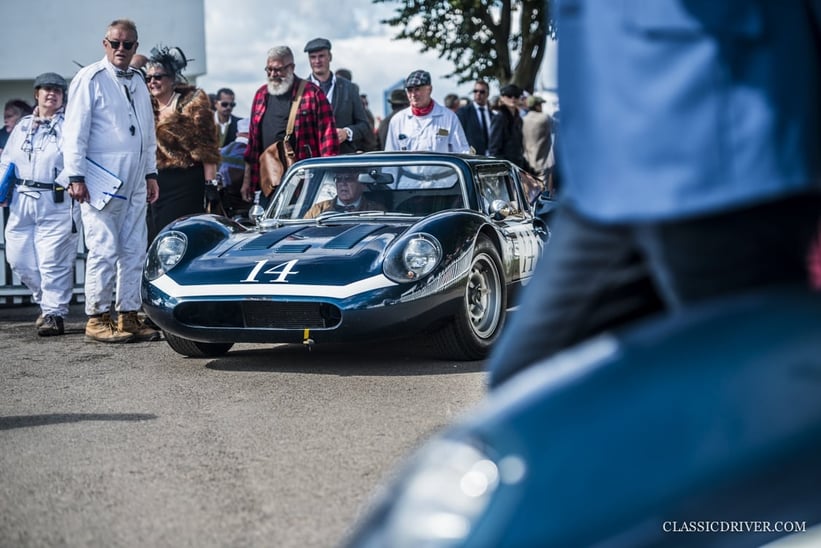 Regardless of your nationality, it was impossible not to be swept away by the vision in blue opposite Goodwood's bustling airfield, with the Scottish Saltire proudly hanging behind each breath-taking participant of the 'Team Scotland' celebrations. From the Jaguar D-types that showed the world that the Edinburgh team was no laughing matter at Le Mans, to single-seater sensations, the assembled metal was an arresting reminder of just how incredible the feats of this underdog team were, and how iconic they had become.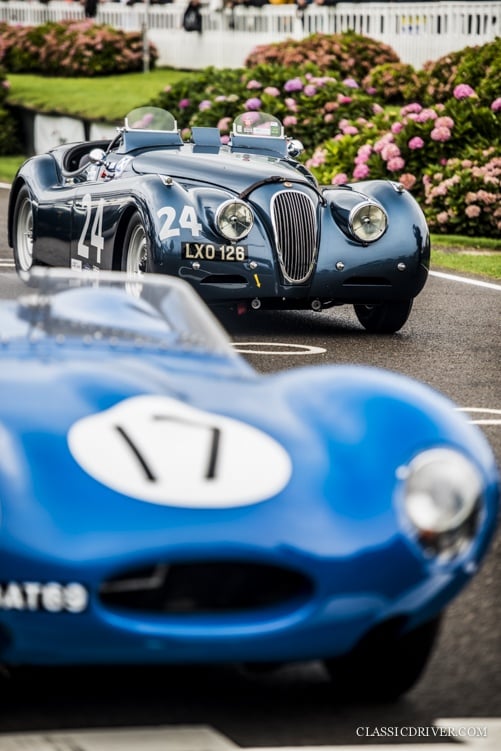 But, to see these racers stationary was only to sample their majesty, as the high-speed displays soon showed. Our chariot for this was none other than the ex-Sir James Scott Douglas 1951 Jaguar XK120 Roadster 'LXO 126' — the sole survivor of three XK120s campaigned by Ecurie Ecosse and a truly significant vehicle. With a historic podium in the gruelling 223-mile 1952 Rheims sports car race and the 1953 Nürburgring 1000 KM among its achievements, this last remaining racer was one of the most storied on the grid.
Tartan takeover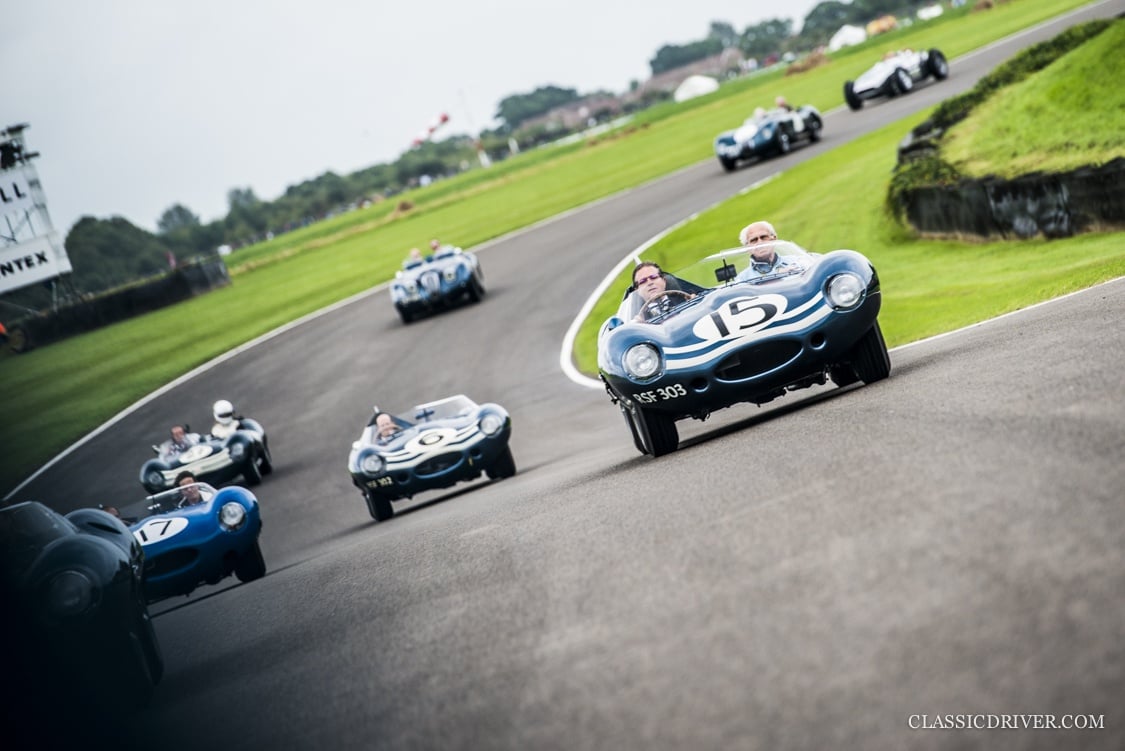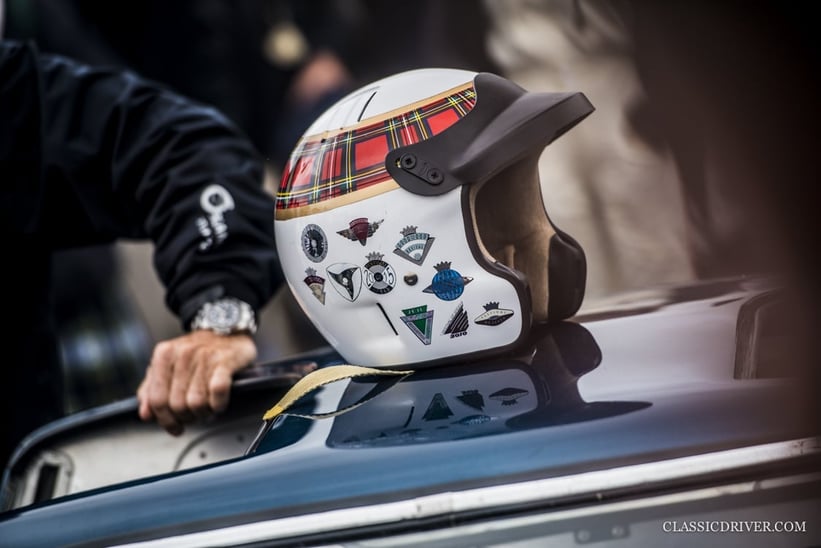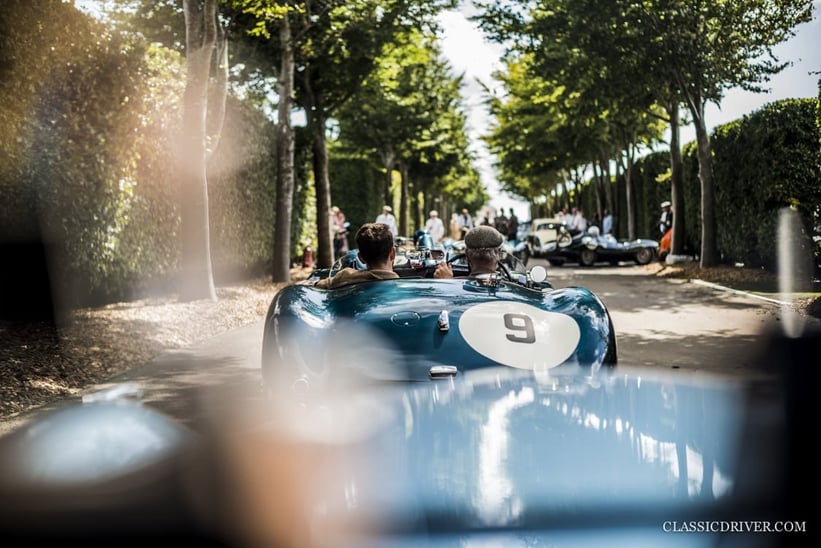 Sandwiched in between a quintet of D-types and a selection of C-types, the sensory overload of cacophonous engines combined with cheers from the adoring crowd was only interrupted by the rousing tones of bagpipes as our procession began to gather pace on the track. 'LXO' immediately cleared its throat and cemented its status as the loudest car in the parade, delighting spectators as we devoured straights and danced through corners, before coming to a rest for the grid walk. Framed by a fittingly grey backdrop, flashes of tartan and wide-eyed grins began to surround the racing royalty and there was no doubt that the historic escapes and fighting spirit of Ecurie Ecosse had not only made an impression on glorious Goodwood, but the racing world as a whole — Scotland the brave, indeed…
Photos: Rémi Dargegen for Classic Driver © 2017
Classic Driver is reporting live from the 2017 Goodwood Revival, kindly supported by Credit Suisse. You can find all our coverage in our regularly updated overview.