"An unabashed celebration of flat-out, wheel-to-wheel racing, staged entirely to a period theme." Lord March's description of the Revival is a wonderfully concise one but, of course, the event offers so much more. Even Friday's deluge of rain, which turned most of the circuit into a mud bath for the remainder of the weekend, couldn't detract from the unique atmosphere, which attracts visitors from all over the world.
The guardian at the gate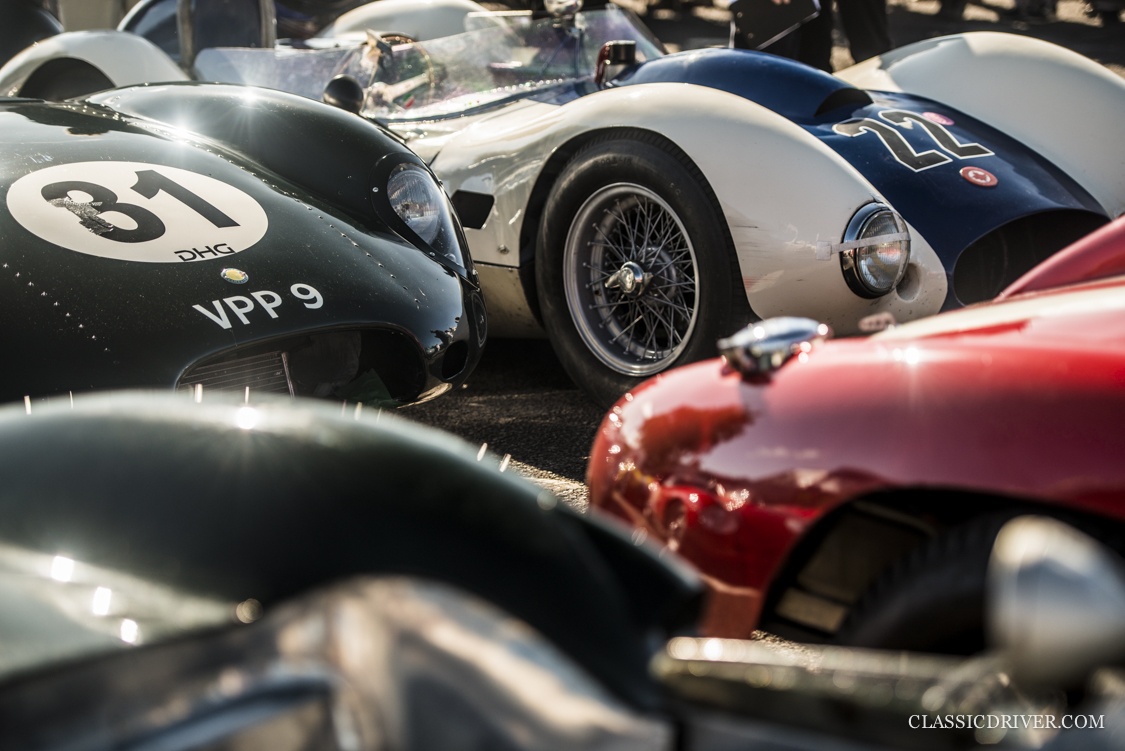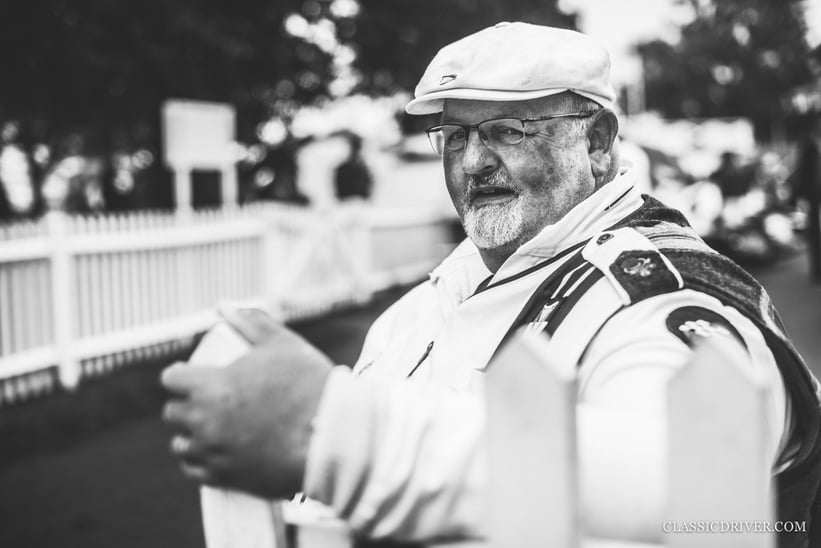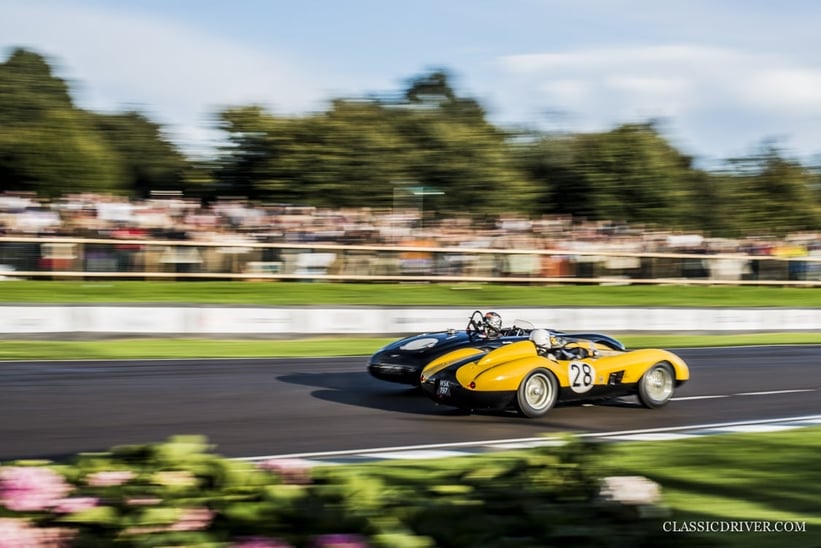 "Proverbially, this place makes me feel like I've died and gone to heaven," says Steve Tarrant, the marshal at the entrance to the assembly area at the Revival. "I'm surrounded by stunning cars, beautiful people, intoxicating smells, and unrivalled atmosphere." The so-called 'Guardian at the Gate' hadn't missed the event since 1998, save for one day in 2000, when he was brought from London in an ambulance following an accident that left him disabled. Steve's retiring this year, and we know he'll be greatly missed by many in the paddock.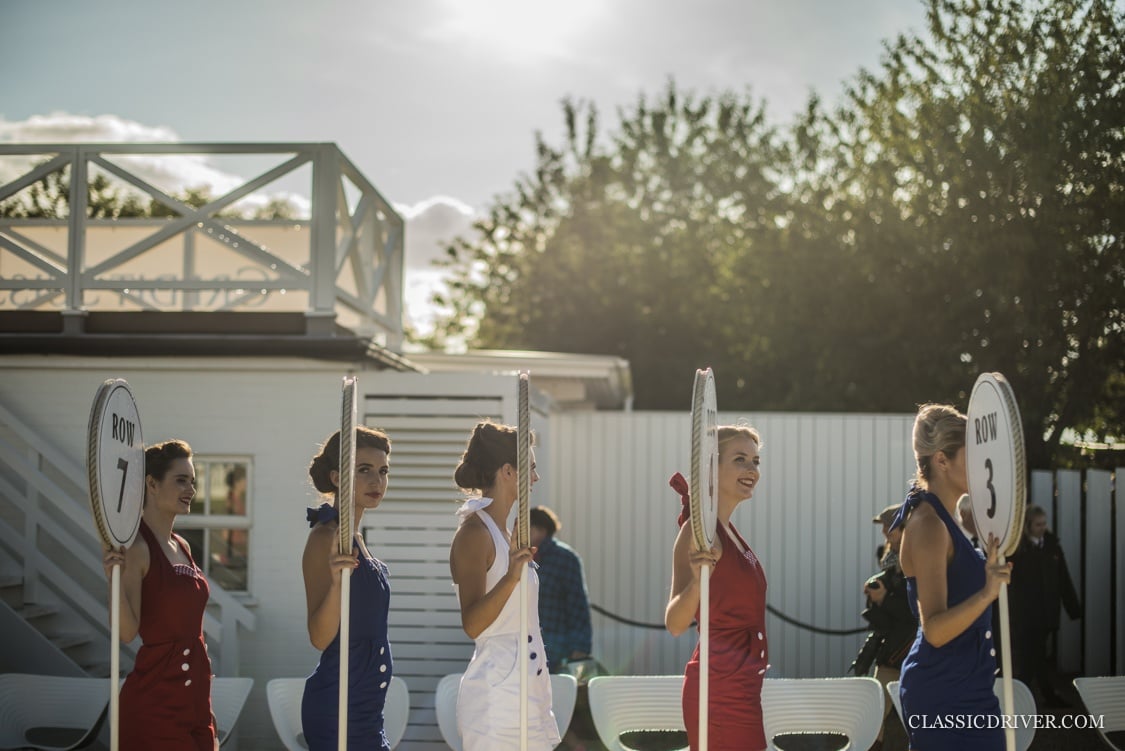 Out on the sweeping curves of the historic circuit, there was the usual heady cocktail of significant cars — of various shapes, sizes, and disciplines — and legendary drivers assembled to drive them. While Friday evening's Kinrara Trophy in the wet was a spectacle, and the David-versus-Goliath battles in the double-header St Mary's Trophy enthralling, it was the headlining RAC TT Celebration that was our race of the weekend.
In a puff of smoke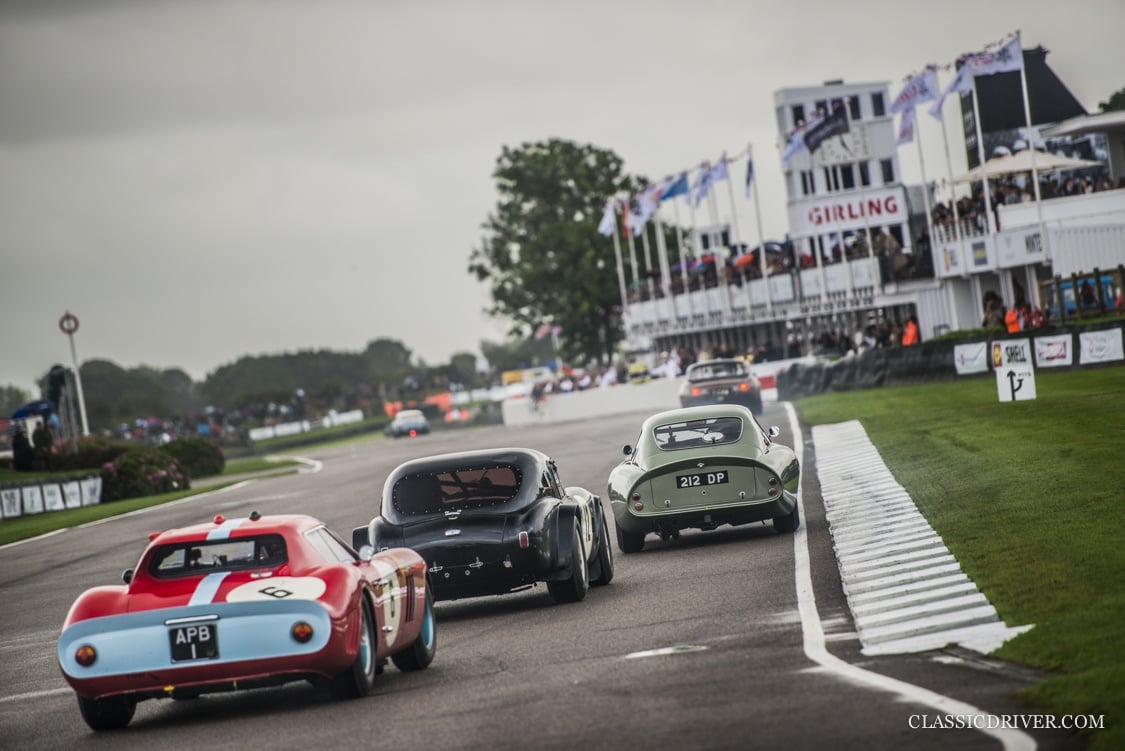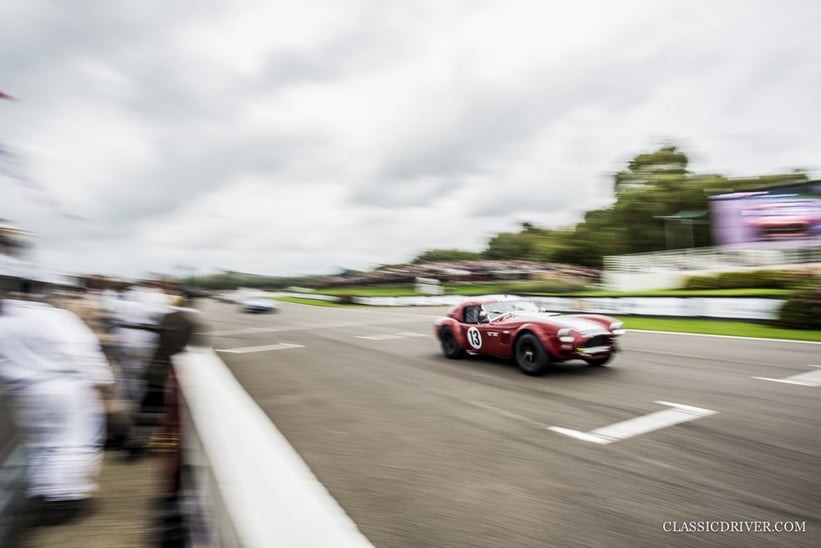 After a poor start, pole-sitter Chris Ward showed heroic skill in bringing his Jaguar E-type back up to the sharp end of the grid, engaging in a wonderful tussle with Andrew Smith's AC Cobra. Alas, an unintended nudge that caused Smith to spin off garnered Ward a 30-second time penalty. With the E-type and the Cobras of Smith and Oliver Hart both out of contention (the latter's engine tragically gave way after a stunning drive from the 18-year-old), it allowed the Cobra of Michael Ganz and Andrew Wolfe to snatch the winners' cigars.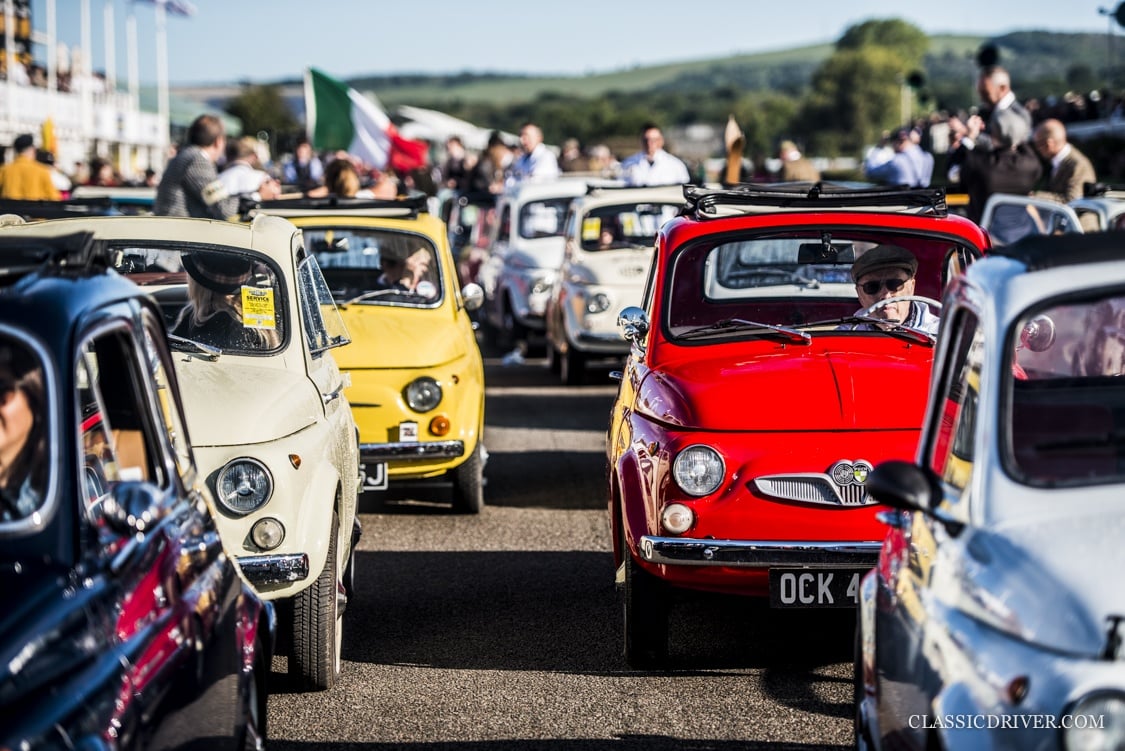 Goodwood loves an anniversary, and it's fair to say it knows how to celebrate them in style. A mass of 130 original Fiat 500s took to the circuit in quintessentially Italian (i.e. chaotic) fashion to mark 60 years since the legendary Cinquecento made its debut, while a raft of Grand Prix cars from 1957, housed in a period recreation of the Nürburgring pits, celebrated a season when the emerging British teams took the fight to the European old guard.
His father's son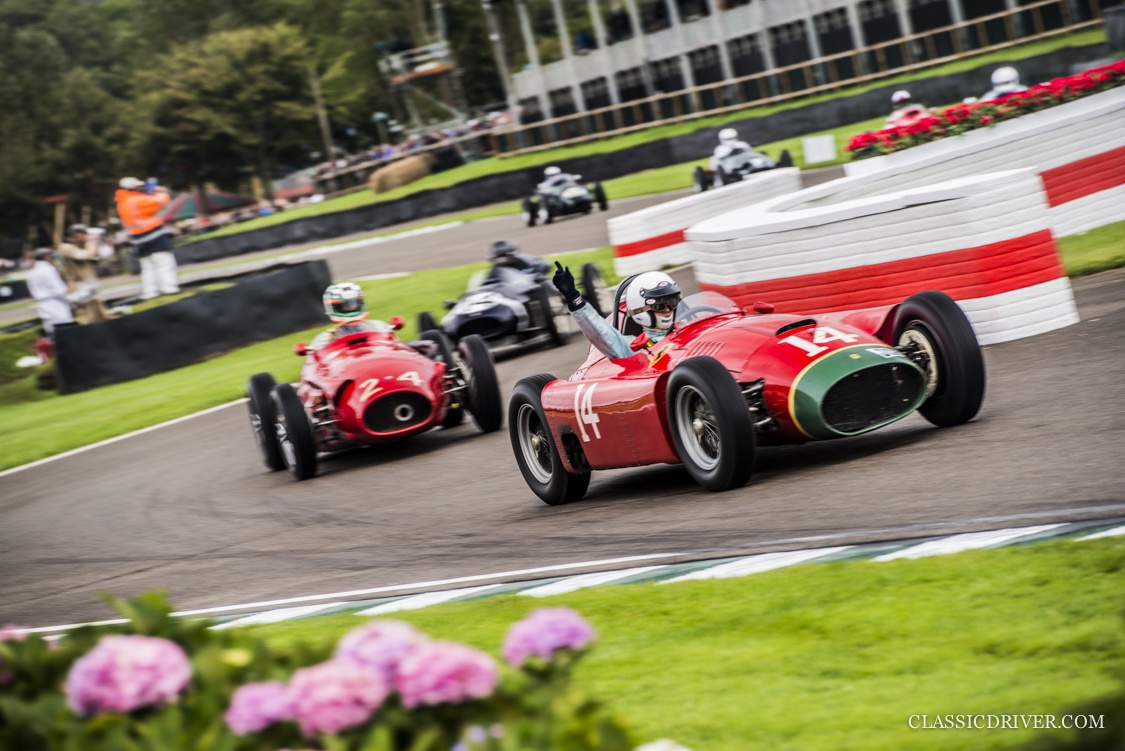 In what was a particularly special moment, Tony Brooks was reunited with the Vanwall in which he and Stirling Moss won the British Grand Prix at Aintree — the first time a British constructor won a championship race. But two other cars particularly stood out: Lord Bamford's near-deafening Lancia-Ferrari D50 and the Maserati 250F in which Fangio won the German Grand Prix, the race of his life.
Il Maestro's son 'Cacho' returned to Goodwood for the Revival meeting for the first time since racing a Lotus Formula 3 car there in 1966. "It makes me very emotional to see my father's Maserati 250F, because he was so closely connected to the brand and he had his best-ever race in this very car," he told us. "I was lucky enough to sit in it and rev it a little — my heart was going 8,000rpm, just like the engine!" Classic Driver dealer Peter Bradfield, who was demonstrating his Lordship's Lancia-Ferrari D50, also rather enjoyed the soul-stirring roar of its V8. "It's a puerile form of enjoyment to have a noisy toy, but when you're in it, there's a rasp and it's visceral."
Old nails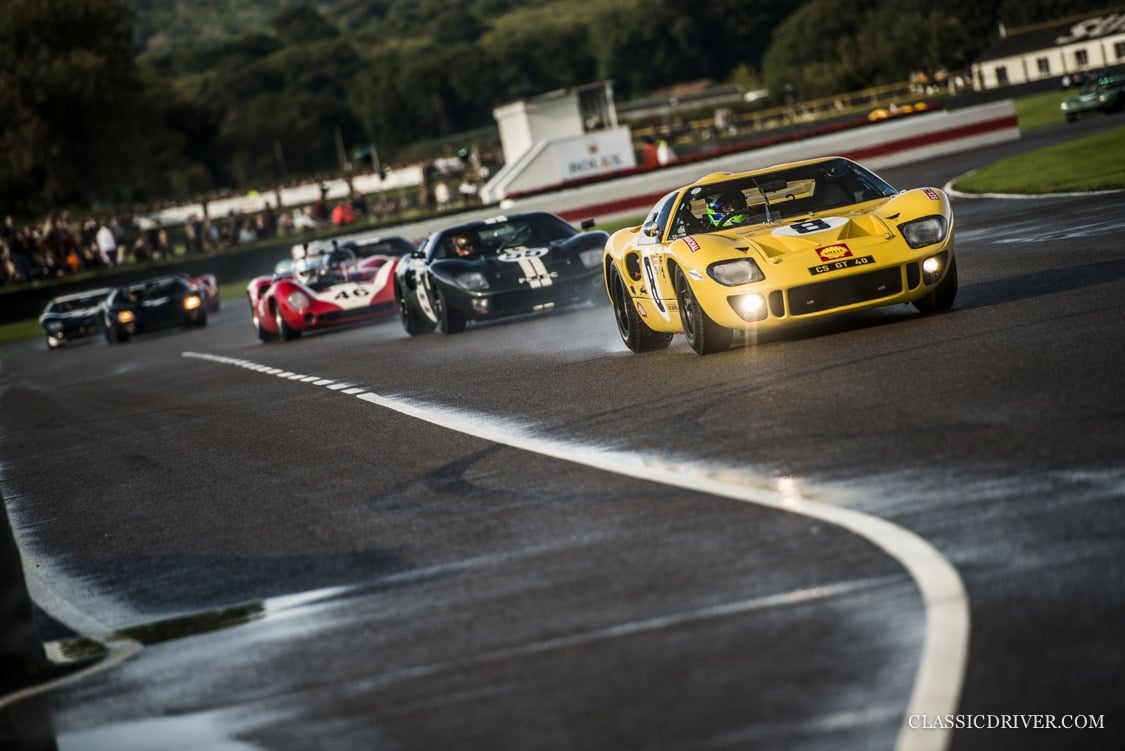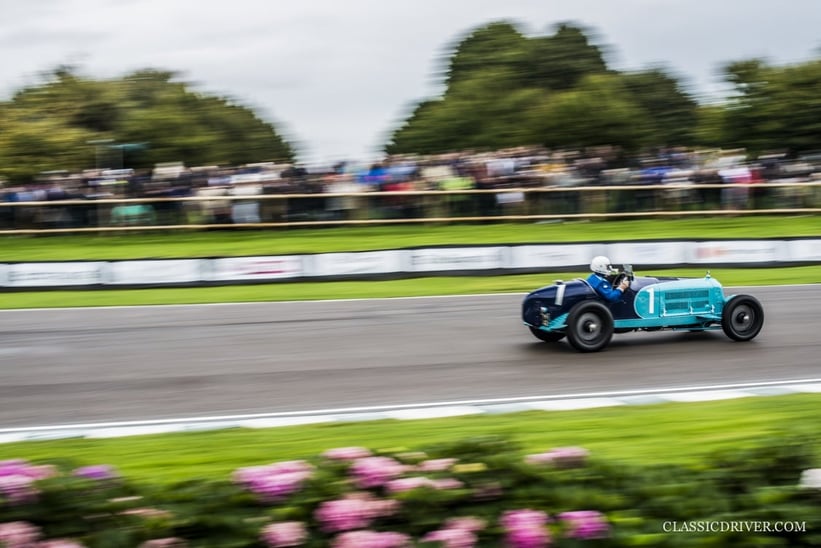 From pre-War voiturettes to 1960s GT cars, there was something to suit every taste at the Revival. But the cars that most took our fancy included the fascinating Buckler DD1, which returned to Goodwood after 63 years, Shaun Rainford's quirky (and incredibly noisy) Nash Metropolitan, and Christopher Mann's 1928 Alfa Romeo 8C 2600 Monza, resplendent in the French racing blue of Hellé Nice's famous 8C. "I've owned the car for 15 years," comments Mann, "and it's just an old nail that's been raced and raced. It was looking a bit rough and a bit red, so we painted it in these colours as a homage to Hellé Nice."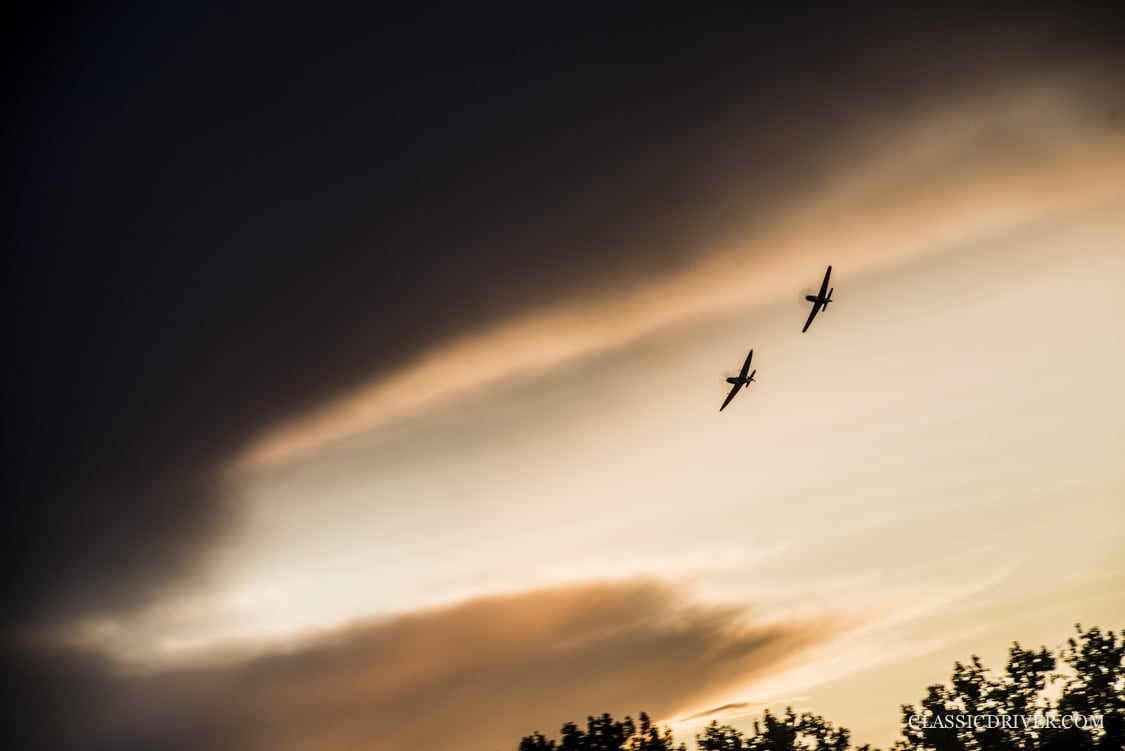 Our car of the meeting, however, was undoubtedly the sensational 1963 Lola Mk6 GT owned by Shelby legend Allen Grant. Allen was at Goodwood with his son Jeffrey, who was wearing the very race suit from his father's 1965 season, when he won the championship for Shelby in the Daytona 'Coop'. "Eric Broadley used this car as a test mule here at Goodwood to develop the GT40," he explains. "Dad's had it for 53 years and for so long it's followed us from house to house. Finally, just last year, we got it completed and showed it at The Quail in Monterey. It's the granddaddy of the GT40, and we're incredibly proud to show it at Goodwood."
Nirvana calling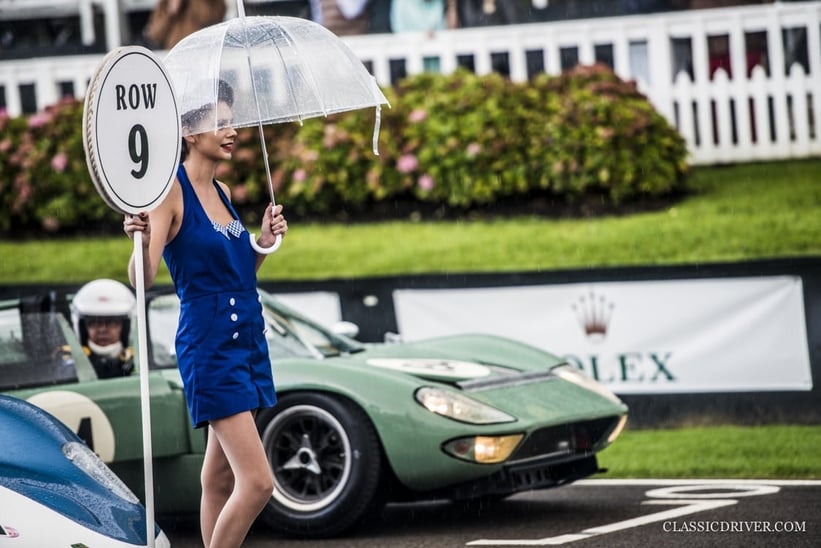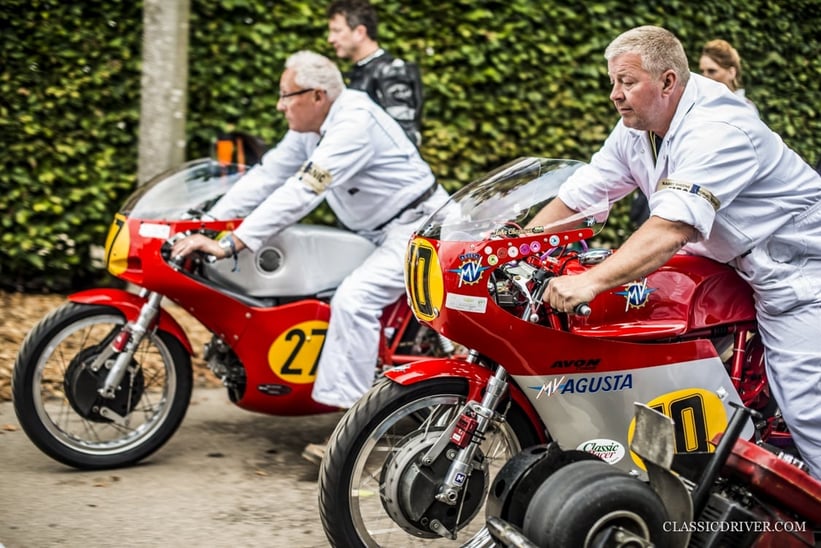 Despite the high-octane action on the racetrack, there's a definite sense of relaxation at the Revival — an infectious environment in which visitors and participants alike can temporarily forget the stresses of the real world. Racing driver Sam Thomas sums it up: "You just can't beat Goodwood — every other race meeting during the year is high-stress and high-pressure, but when you come to Goodwood, it's like a big reunion with all your friends and heroes. Plus, my Corvette's got 527hp, and if you try to go full throttle at 140mph in fourth, it over-steers. I love every minute of it." Hear, hear, Sam.
It seems we all owe Lord March, soon to be the 11th Duke of Richmond and Gordon, a huge debt of gratitude for what he's done. We wonder what the 20th anniversary of the world's finest historic event will bring? The heavens opened and still let us in this year — come rain or shine, Goodwood is a truly celestial place.
Photos: Rémi Dargegen for Classic Driver © 2017