Spin Doctor, Racing Baron – revisiting Huschke von Hanstein's Porsche 356
In his dual role as Porsche's racing director and public relations manager after the War, Huschke von Hanstein was responsible for taking the company onto the world stage, and shaping the Zuffenhausen legend. For two years, this fabulous 356B Carrera 2 was the great spin doctor's company car...
The son of a Prussian nobleman, Baron Fritz Huschke von Hanstein's interest in motorsport kindled soon after he finished school. It was on two wheels rather than four, though, that the adolescent teen began forging his career, taking part in motorcyle hillclimbs and endurance events alongside his university studies.
Competent on two and four wheels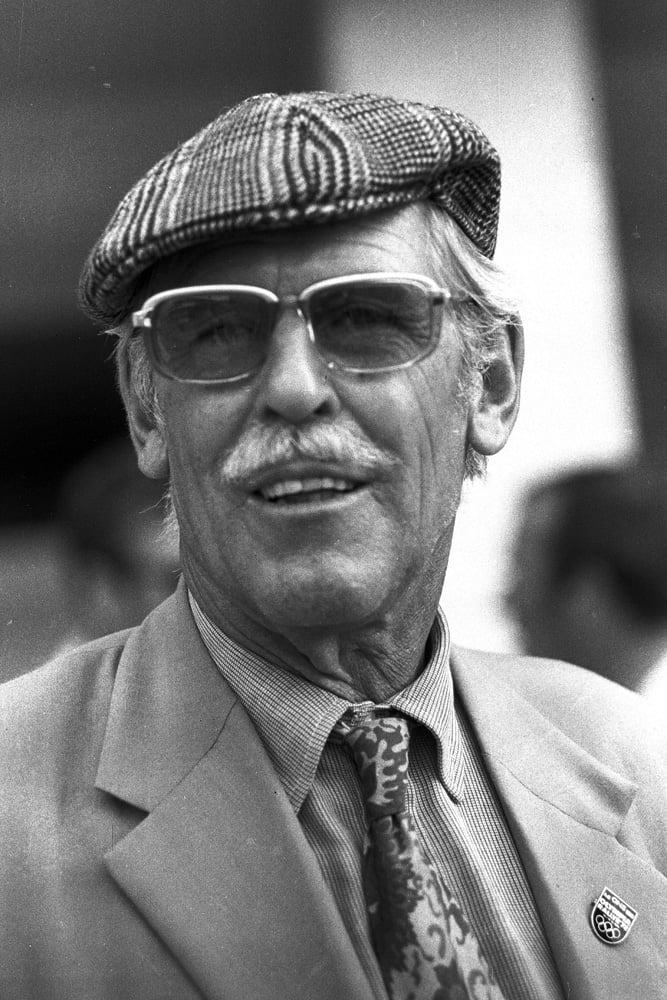 He soon graduated to cars, a fruitful move that culminated in a German hillclimb championship and, after the outbreak of the Second World War, victory with BMW in 1940's substitute Mille Miglia event. Ever the opportunist – and never short of (often overbearing) confidence – he is said to have used his German SS connections to his professional advantage. But like many other influential men in post-war Germany, his ties to the Nazi's dictatorship did not stop him from taking a leading role in the decades to come.
While Von Hanstein's driving was impressive, it was his supernatural flair for public relations that would etch his name into motorsport folklore. Following the War, he befriended Ferdinand Porsche and, after a spell as a Works driver, subsequently became the company's racing director and public relations manager in 1952.
A true polymath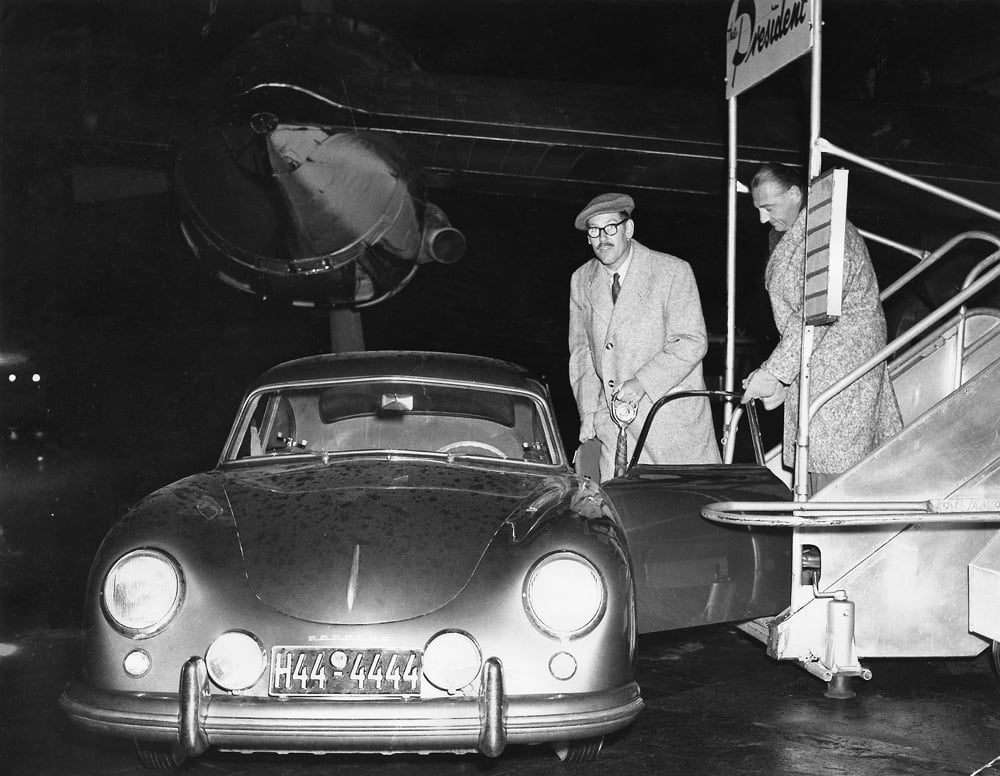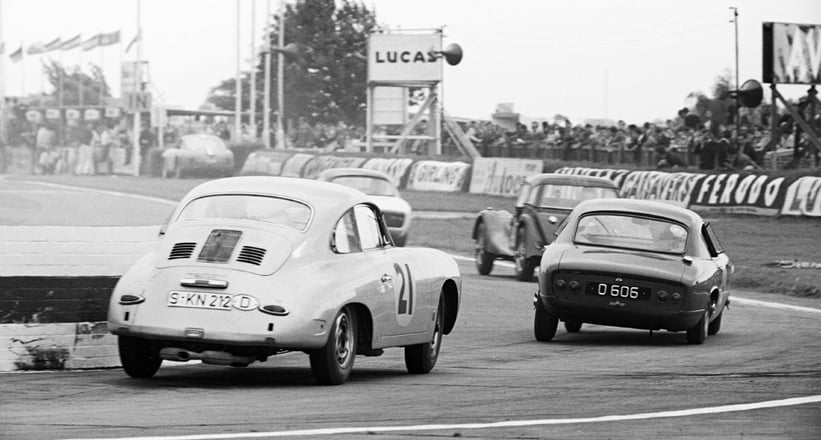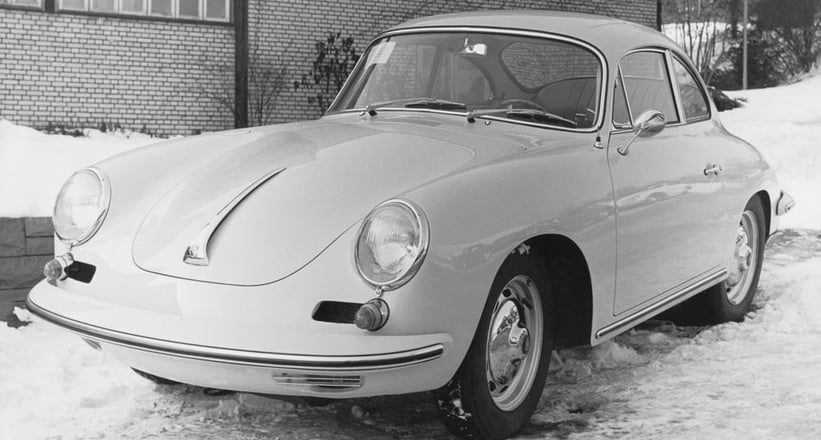 Always immaculately presented and with a command of four languages, Von Hanstein was a true polymath, orchestrating the young team's racing activities in new territories across the world, efficiently working the press to ensure Ferdinand's cars graced the pages of his newspaper each week, and even occasionally carrying out driving duties – all the while operating on a shoestring budget. The result was the emergence of Porsche as we know it today. As one of the Baron's most famous graduates, Sir Stirling Moss, once summarised, "In those days, Huschke wasn't just the face of the Porsche team, he was the Porsche team".
As head of the press department, Von Hanstein was bestowed with a company car in which to get around and, more importantly, be seen. This Porsche 356B Carrera 2 GS Coupé was one of those cars, assigned to the Baron between 1963 and 1965. Von Hanstein reportedly never arrived anywhere in anything other than a Porsche, as evidenced by the photos of this car high in the Alps during a ski trip.
Specified to the nines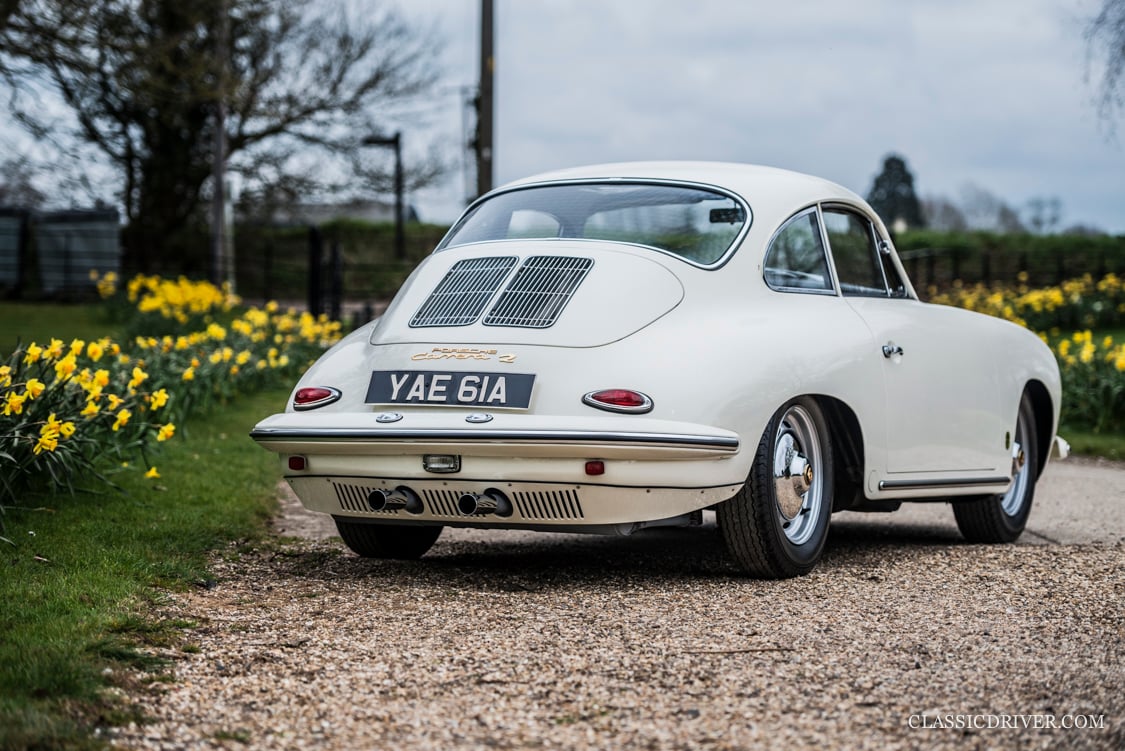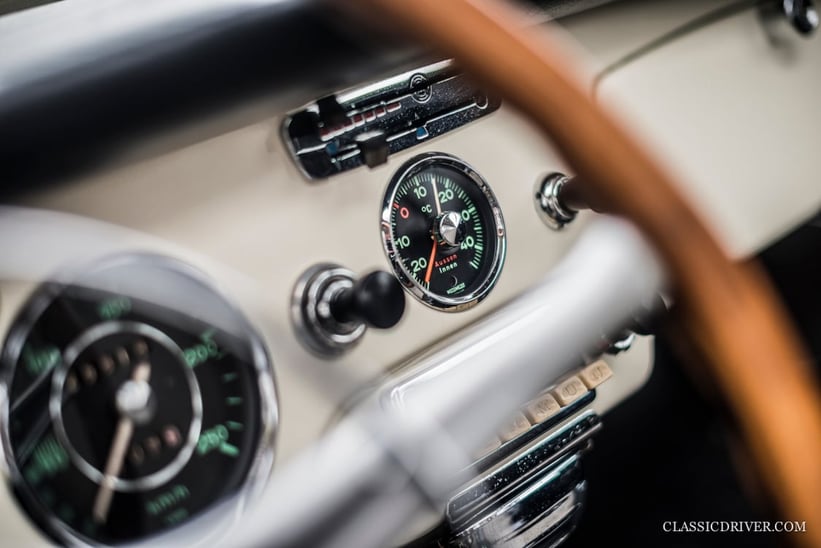 Built by Reutter, it is, as expected for a press car, extremely well specified, featuring a host of desirable factory options including an ultra-rare sunroof, Porsche's annular disc brake system and the 130bhp Carrera 2000 GS four-cam engine. It's currently being offered for sale by Classic Driver dealer Maxted-Page Ltd, who kindly allowed Rémi Dargegen to shoot these wonderful photos. "The Carrera 2000 GS was Porsche's top-of-the-range model in 1964," says founder Lee Maxted-Page, "and it represented the most technologically advanced 356 ever offered by the company."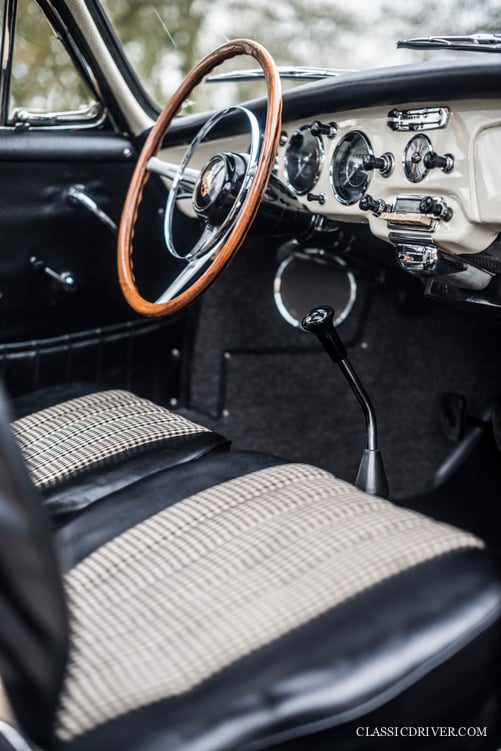 On this bright albeit overcast spring day, the quality of the 356's recent ground-up restoration is clear to see. It is exactly how the Baron drove the car all those years ago, down to the specific light ivory shade of the flawless paintwork. As you nestle into the sumptuous Houndstooth seats and grip the wide, wooden-rimmed steering wheel, the car's historical significance becomes the only thing you're able to focus on. He was here – Huschke drove it!
The face of Porsche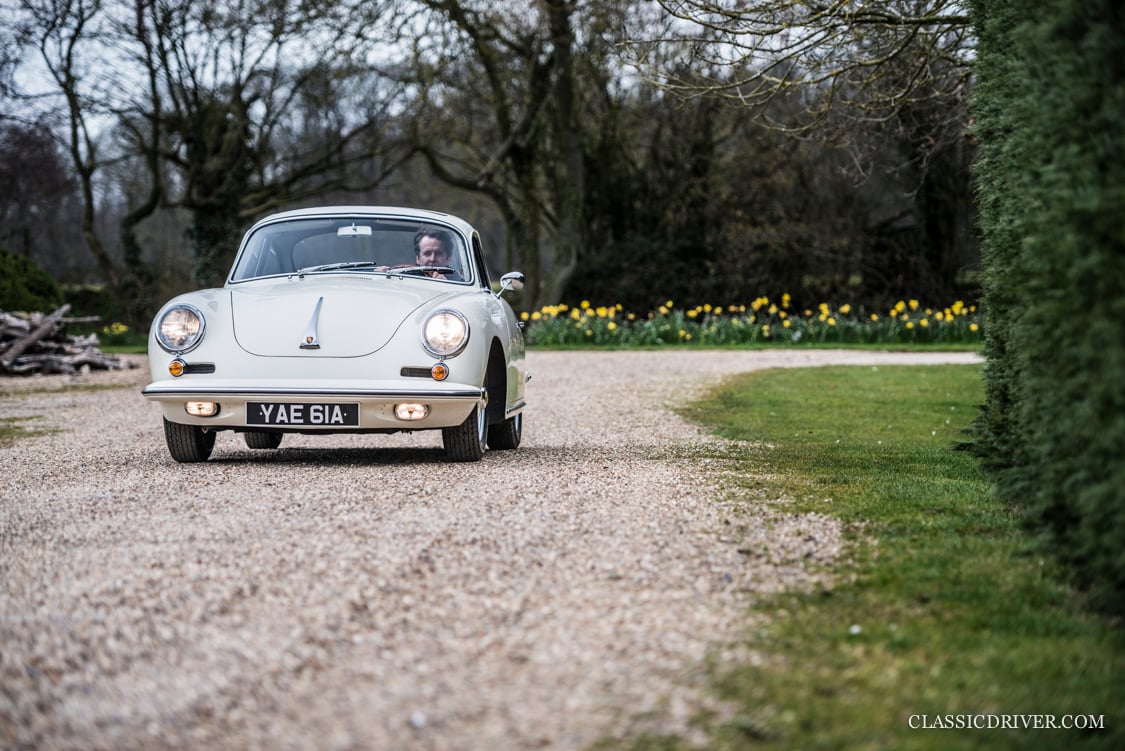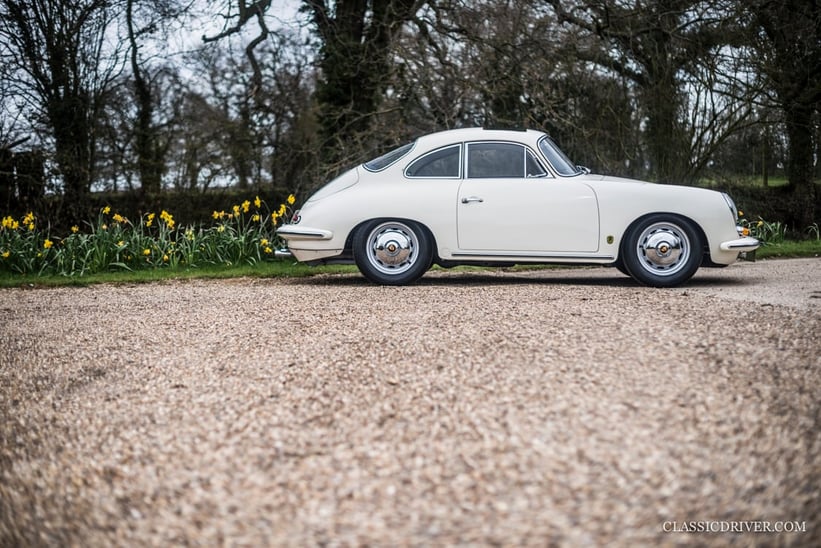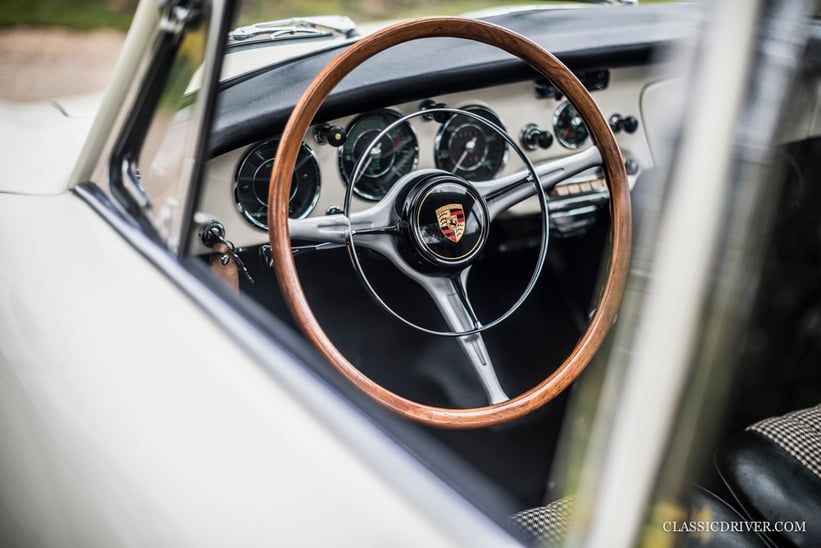 Huschke von Hanstein died in 1996, aged 85. The face of Porsche in the 1950s and '60s, the Racing Baron's influence on the Zuffenhausen company is beyond measure. Moreover, he'll be remembered for his larger-than-life personality, and his irrefutable passion for both Porsche and motorsport in Germany. As a tribute to one of its most significant personalities, Porsche has displayed another of Von Hanstein's 356s as a permanent exhibition. Now's your opportunity to do the same…
Photos: Rémi Dargegen for Classic Driver © 2016 / Getty Images / Porsche Archive