Having worked as an automotive journalist and photographer for a few years now, I've built up a fairly clear idea of what to expect from a Porsche collection. So, after being told to track down South African legend and Porsche fanatic, Michelle Hambly-Grobler, I did not expect Google Maps to direct me to a security shutter sandwiched between a lineup of rundown storefronts in Cape Town's industrial area. "I've cocked this up," I think to myself as I dial Michelle's phone number. But to my surprise, the security shutters begin to creak upwards and Michelle welcomes me in with cheery enthusiasm.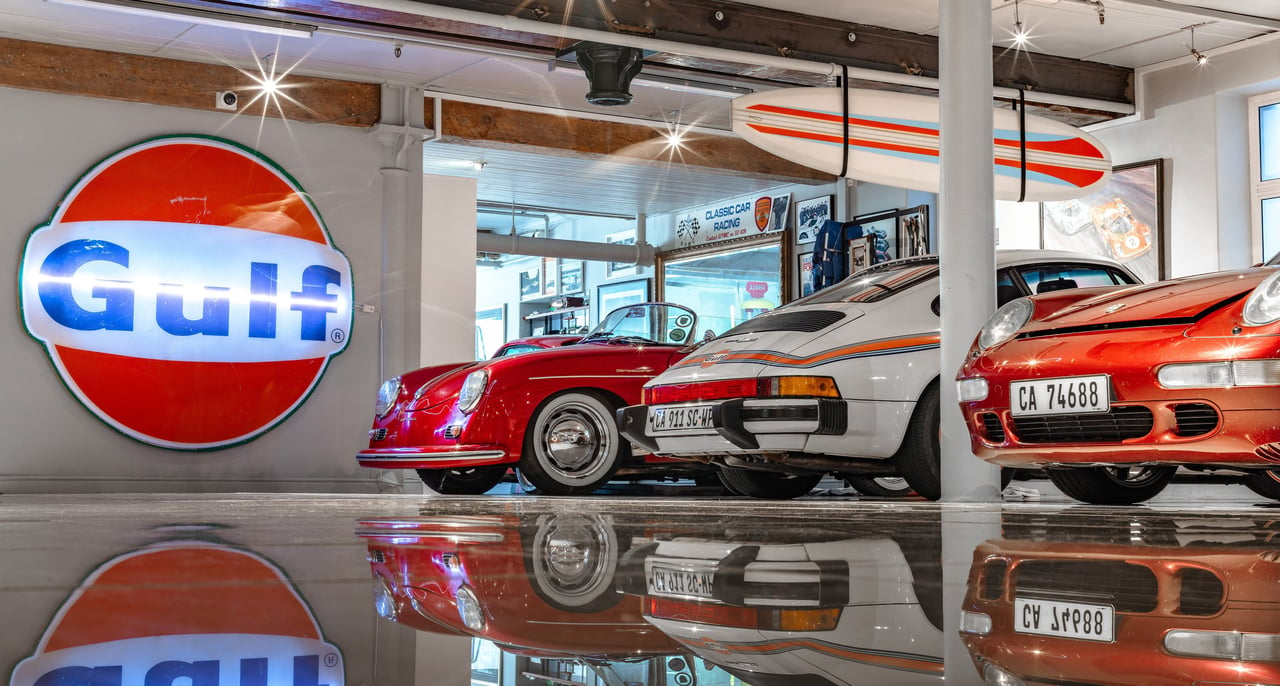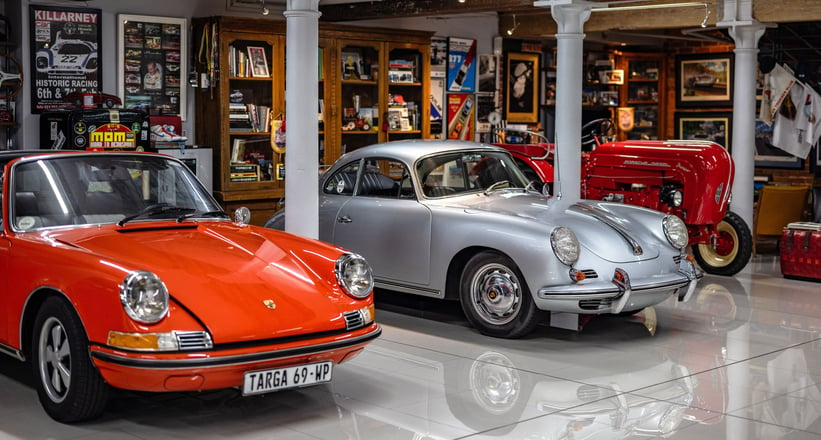 Emerging into an interior courtyard, I spot an old-shape pastel green Land Rover Defender, confirming I'm in the right place. Then, nestled amongst a garden of potted cacti, I spy the entrance to what must be Michelle's collection, covered by a 10 foot wide Porsche flag. Crossing the threshold, you're hit by perhaps the most dramatic reveal of any collection I've seen. A dozen Porsches of all shapes and sizes in two opposing lines occupy the majority of the gleaming white room, ranging from a Porsche Junior Tractor, right up to a 997-generation 911 GT3 RS. Almost all the cars have their bonnets slightly ajar, connected to trickle chargers so that they can be used at a moment's notice. Clearly Michelle is the only garage queen here.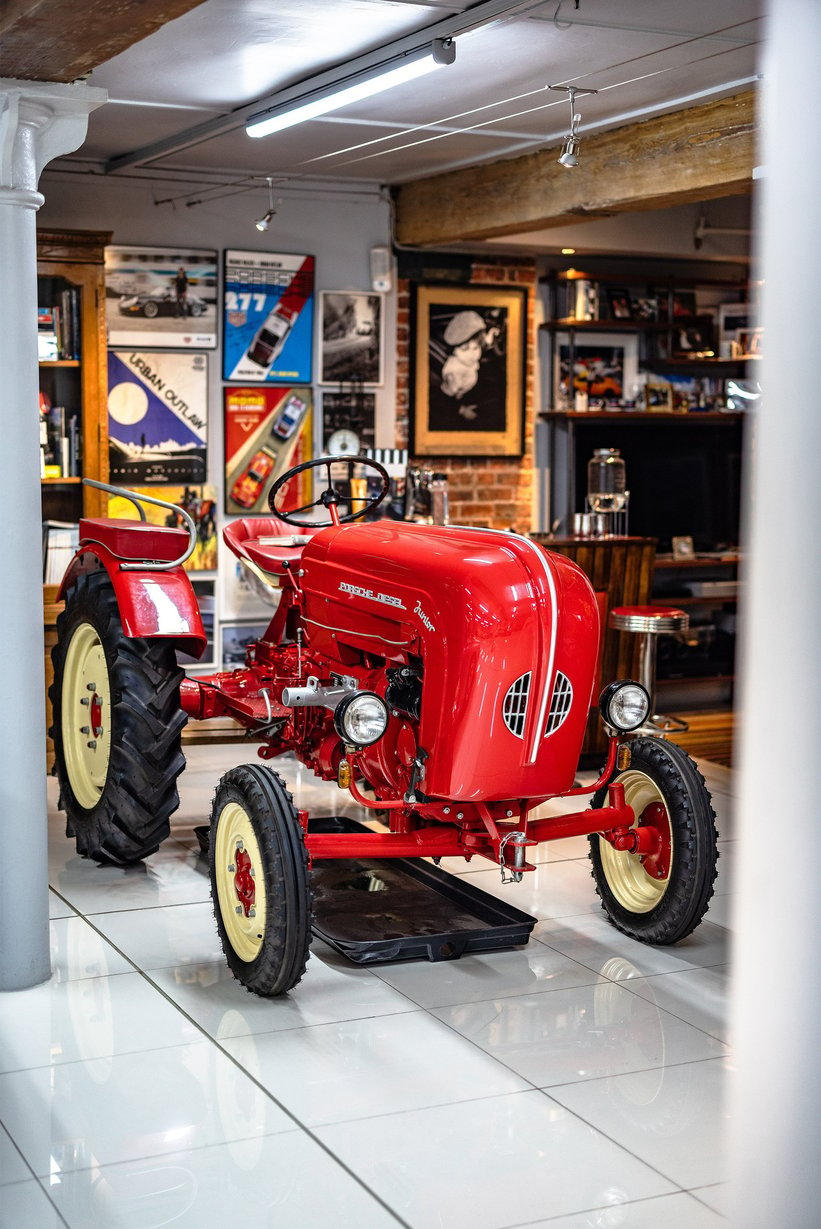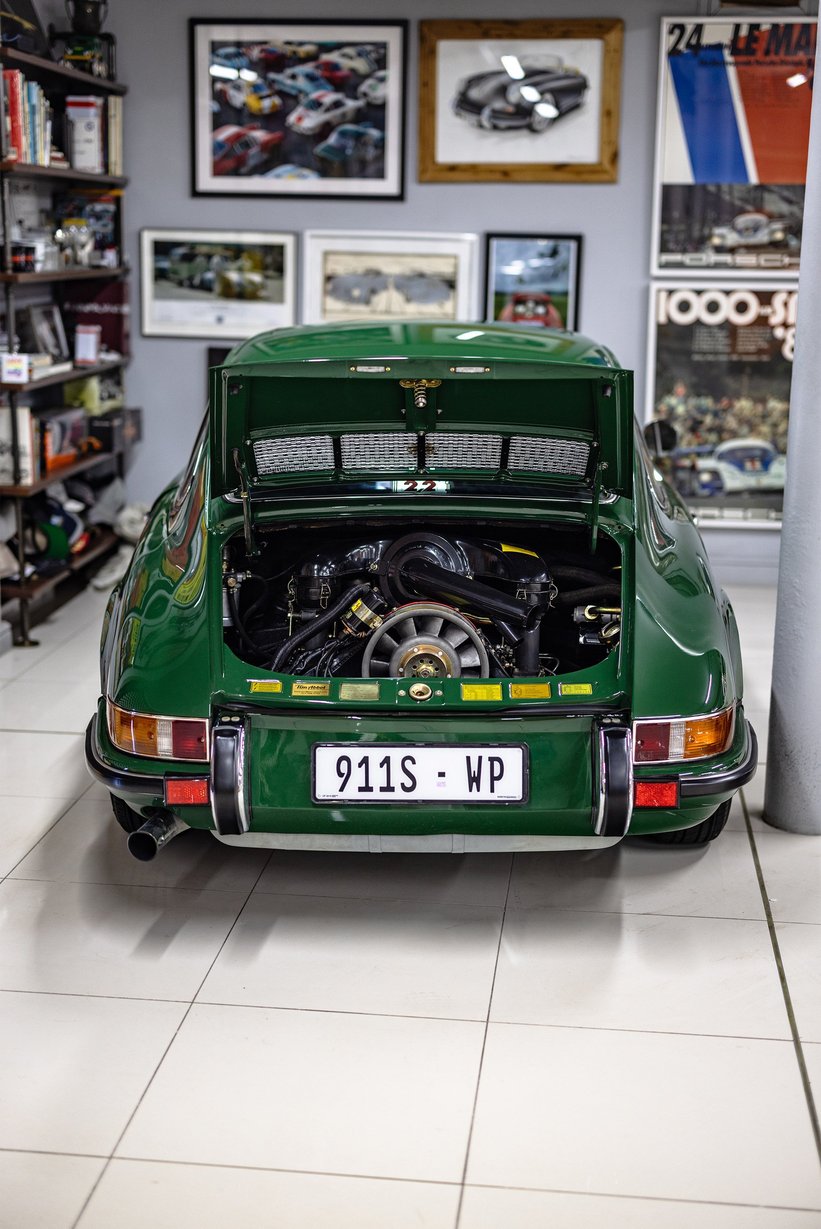 With no time to waste, I ask Michelle what first sparked her love of cars. "If I really want to go back, I could trace it to my father and grandfather. My mother would say, 'Go fetch your father', and he'd be in the garage, so cars have always been around. About 22 years ago, we bought a 1968 Fastback Mustang in navy blue, which we sold to buy a 1958 Corvette, and then we sold the Corvette to buy a 911 S. The 911 S was an absolute bucket list car, and it was exactly what I wanted from my first Porsche."
"That was in 2014, and in the last 8 years I've amassed quite the collection. They're just the most amazing cars from a balance, handling, and build-quality perspective. I love the Porsche ethos, and when I first started getting into Porsche, I tried to learn as much about Ferdinand as possible."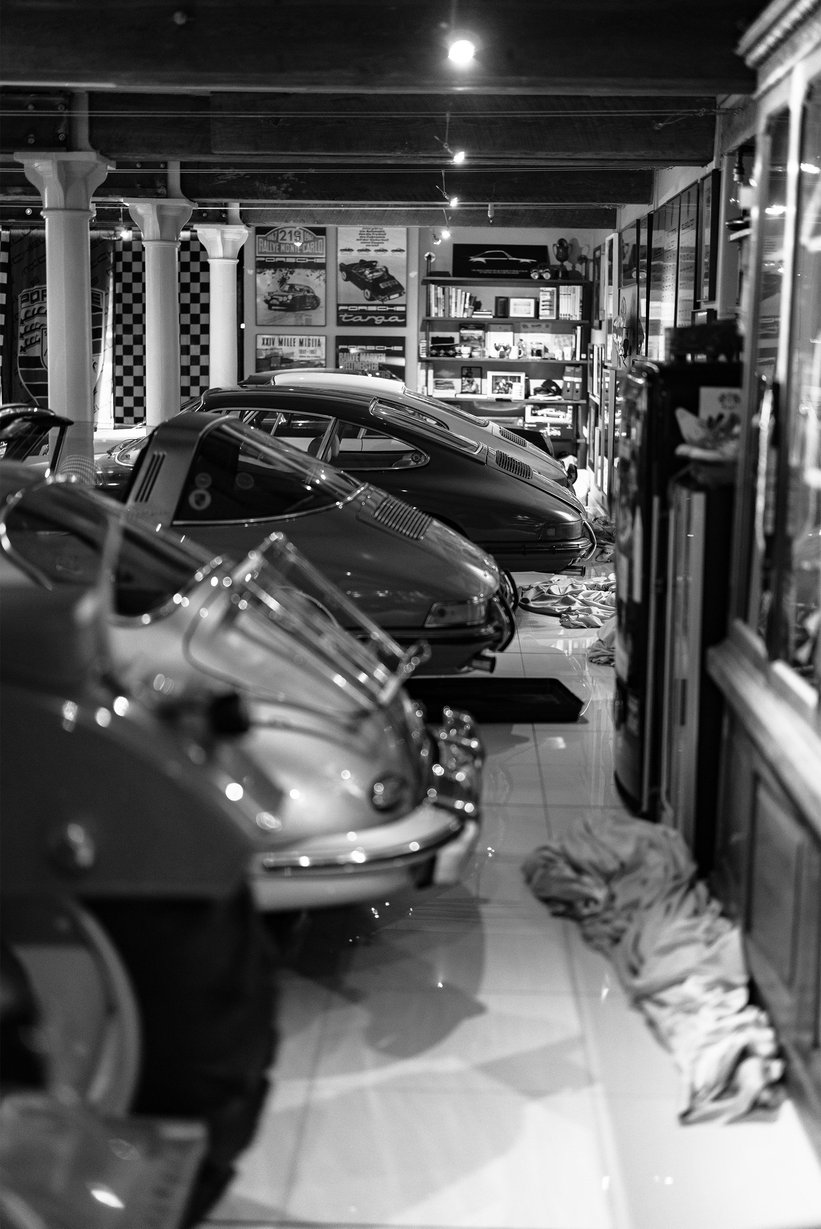 Looking around the room, what strikes me is the total lack of vacant space on the walls; stickers, memorabilia, signatures from influential Porsche icons, and photos of Michelle both on track and with friends and fellow Porsche enthusiasts such as Magnus Walker, stretch from floor to ceiling. Michelle's level of passion is impossible to understate. After all, she was voted the international Porsche personality of 2015. Struggling to process the sheer amount of Porsche paraphernalia, I ask how she first got bitten by the Porsche bug.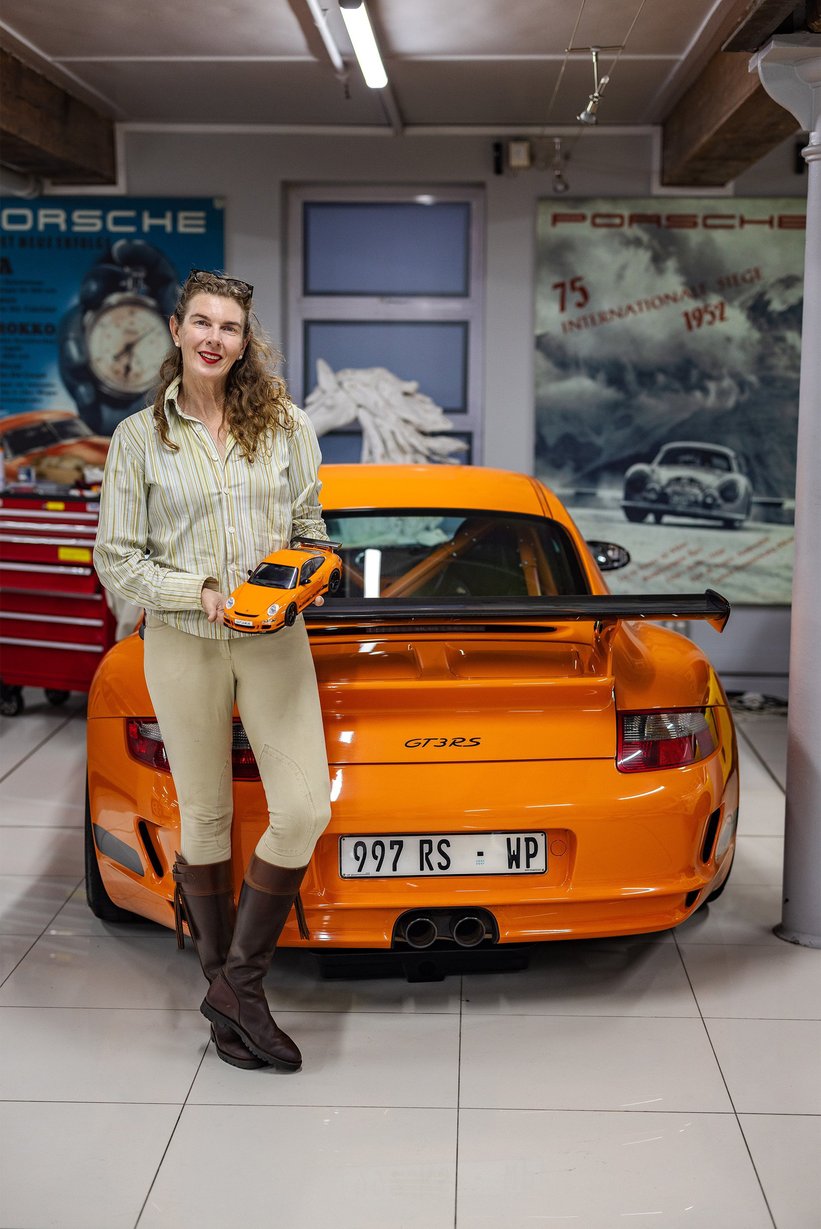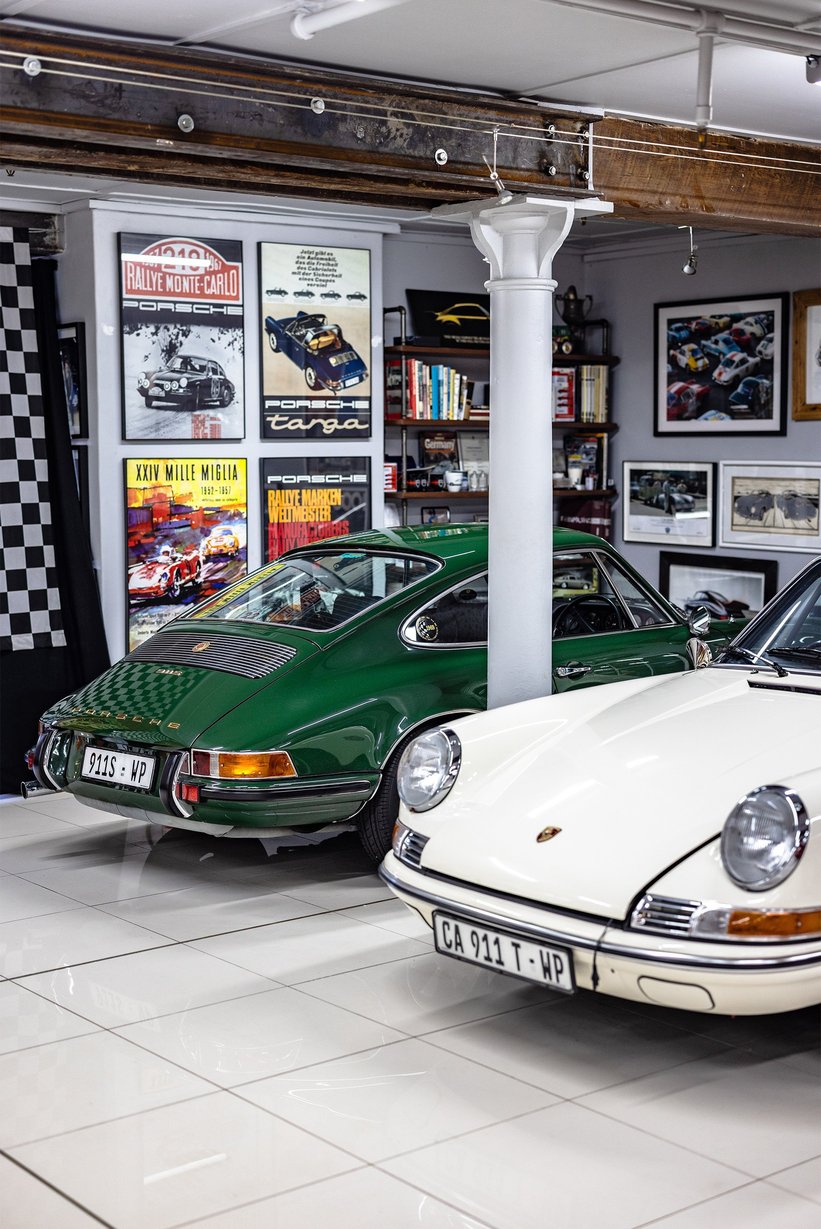 "The car that first got me into Porsche was a 1973 Carrera RS lightweight that belonged to an architect friend of mine, and the second was a passenger ride in a 993 Cup taking part in a hillclimb and gymkhana. That car was the beginning of the end for me, it was the most incredible experience."
"My collection is very much based on the air-cooled Mezger engine. It was really about the S, the T, the E, the 912, the 356 B, the 930 Turbo, and the 993 Twin Turbo. I never had money to buy the race cars with proper providence, but I looked out for cars with a good service history and with owners I knew. The Porsche scene in South Africa is relatively small, so if you go on the South African forums and post a vin number, they'll respond within hours and tell you all about the car. I was relatively lucky in the sense that all the cars I was able to purchase had a solid history."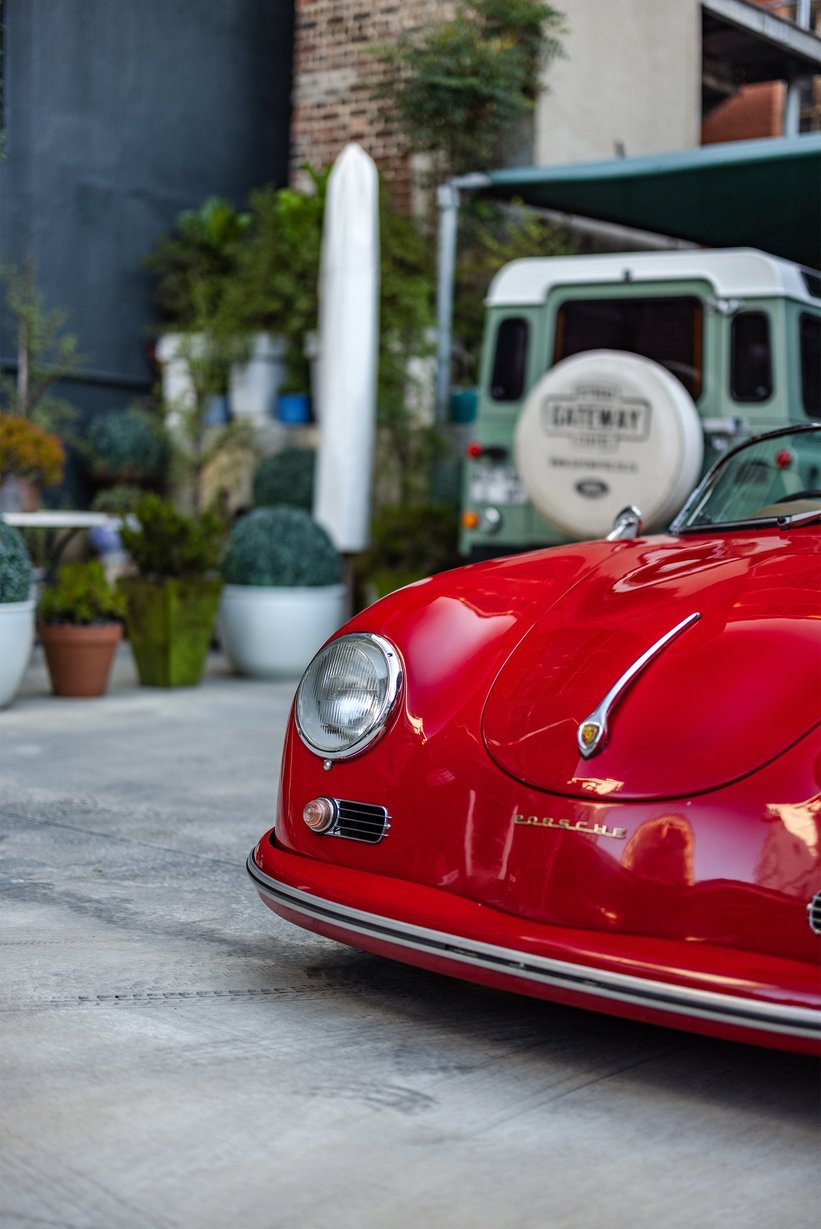 You might imagine that Michelle spent a sizeable fortune acquiring so many of Porsche's greatest hits, but as the old cliche goes, Michelle got into Porsche before it was cool, resulting in purchase prices that are scarcely believable in 2022. Unable to focus on a single one of Michelle's four wheeled children for more than a few minutes before being distracted by the next, I ask if there's any that she prefers.
"My daily driver is the 1983 SC — the coupé with the Gulf livery — but I'll be very honest, I do have a favourite. It's the 1983 930 Turbo with the 4 speed. It has that turbo that spools and spools with that lekker lag, and when it kicks in, oh my god! That original 930 Turbo built from 1979 to 1985 is such a visceral creature, it's so real and just so basic: the original widowmaker epitomises for me what Porsche is all about."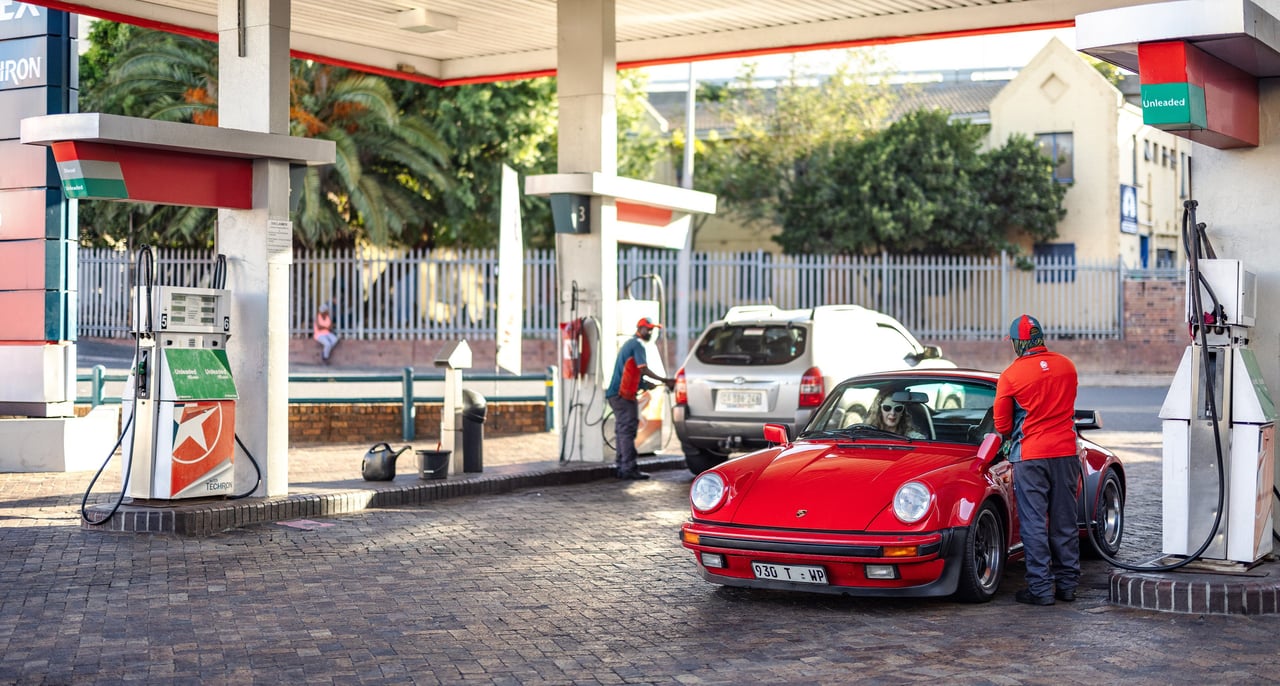 Glancing at the time, I realise we're rapidly approaching golden hour, so while I would have loved to sit and soak up Michelle's Porsche shrine, I suggest we hit the road. Choosing between Michelle's babies would have been difficult, but luckily the choice had just been made for me, so we climb into her 930 Turbo and hit the road. The car isn't in concours condition, instead it wears a lovely layer of patina inside and out. Mechanically, though, Michelle's Turbo feels as sweet as you could hope, bobbing and weaving over Cape Town's patchwork tarmac with remarkable agility as we head up to Table Mountain.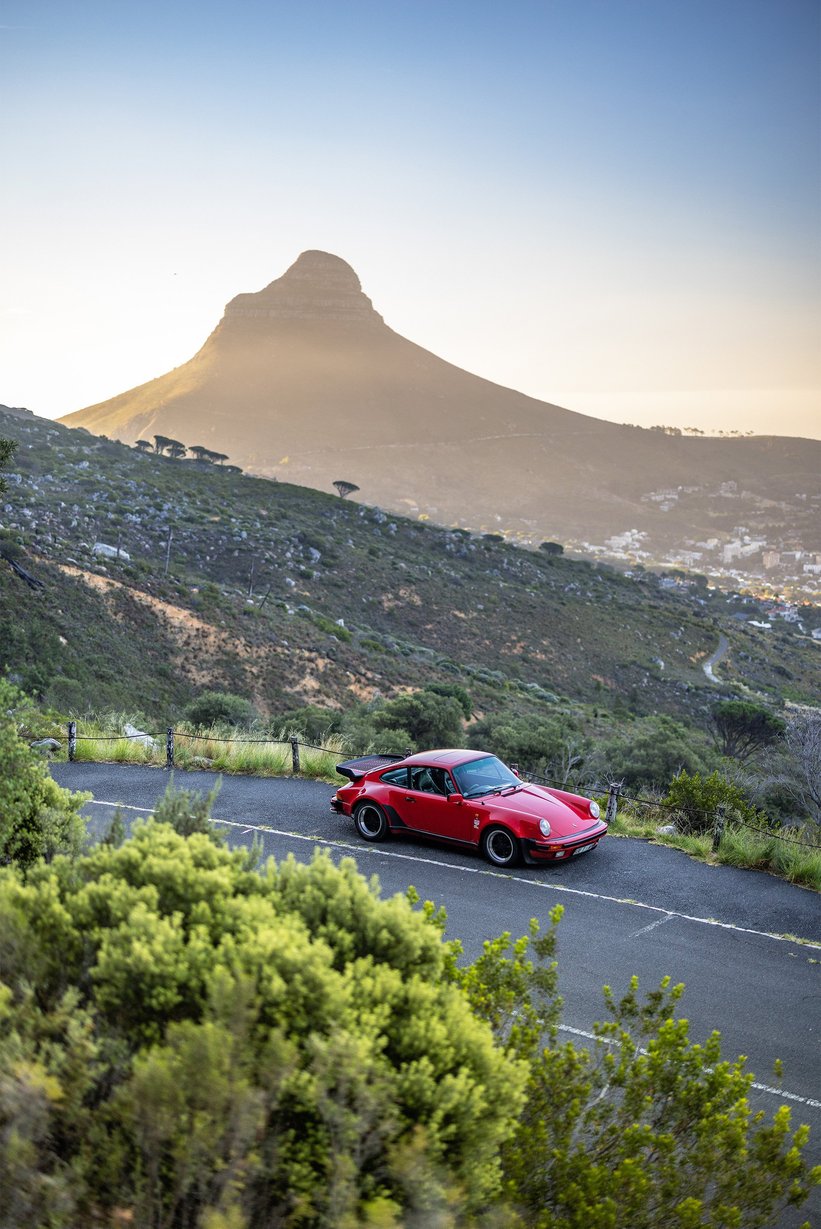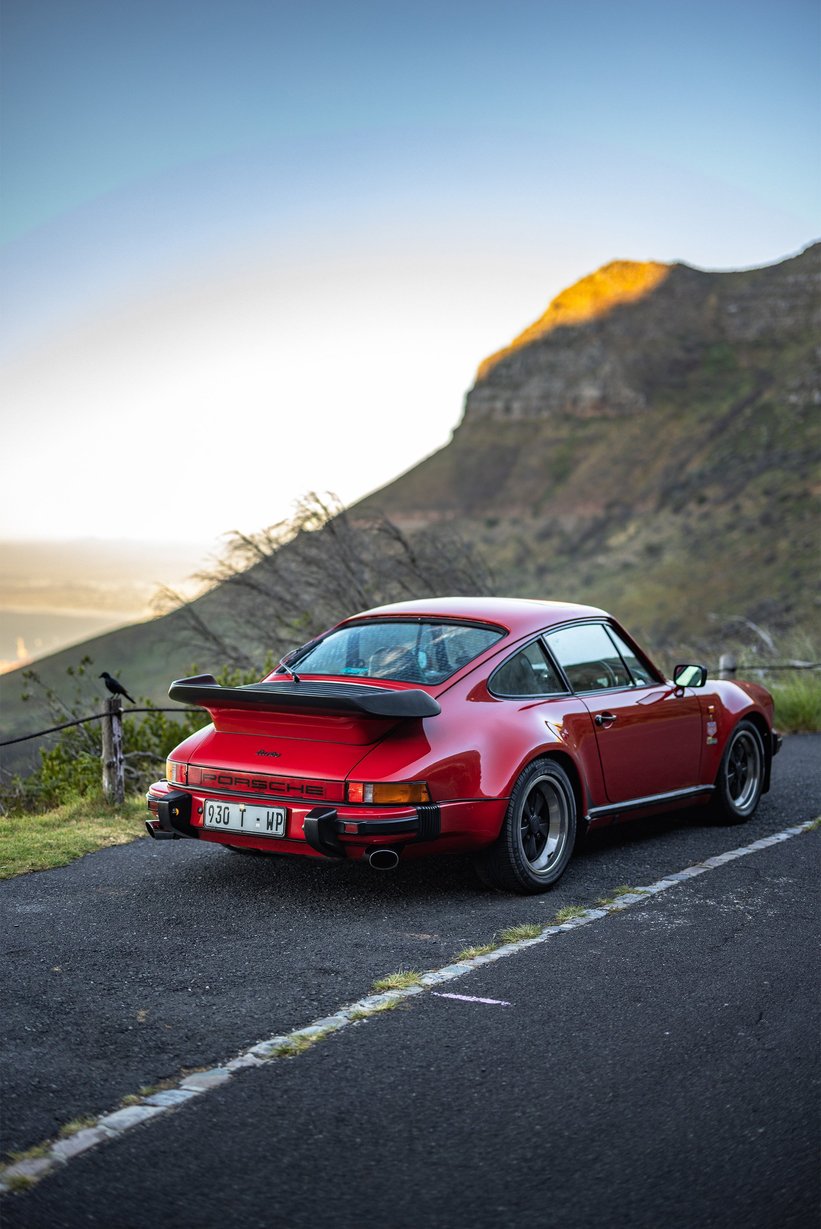 "I bought her form an ex-Porsche Club president," Michelle recalls over the sound of the odd chirrup from the turbo, "She's 100% original and completely unmolested, but I made one alteration purely because I'm a bit obsessed with the sound: I fitted a Fabspeed exhaust which makes the most delicious gurgling noises. I bought it about six years ago and I was very lucky because I got into Porsche prior to the price madness. After doing my research and with the support of my husband, I went on an acquisition trail because I knew exactly what I wanted and what would go up in value. I didn't buy them because of that; I just felt that these cars would soon become very important, and the current values are a happy accident. Everything I bought I reckon has tripled in price, but for me it really was about the passion of owning these beautiful air-cooled cars, and somehow, they've just shot up in value in the past 8 years."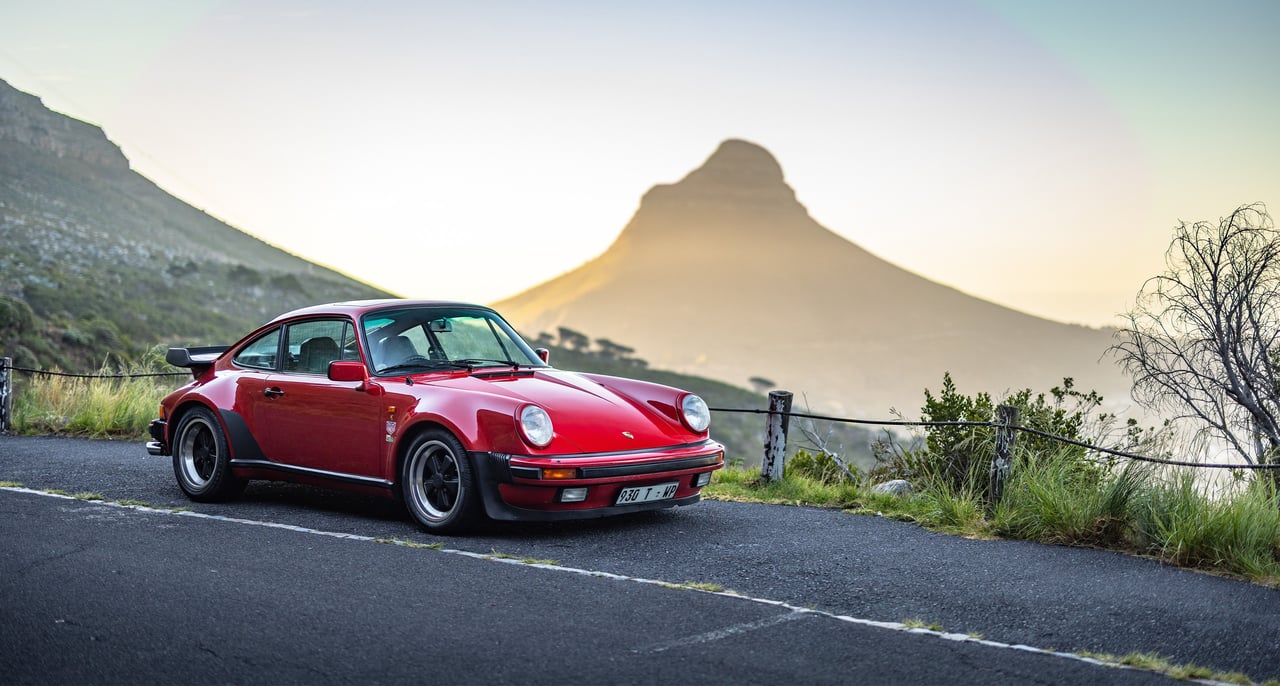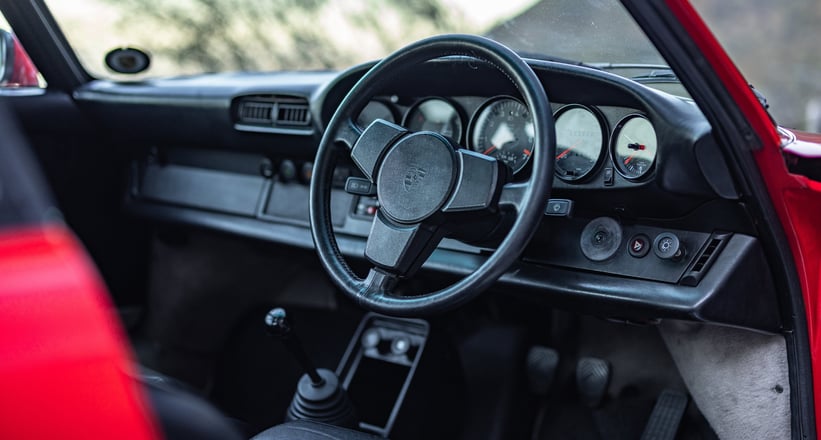 Pulling into a petrol station, Michelle asks the pump attendants to put around 200 rand of fuel in the Turbo. "I never put more than R300 in my cars," she tells me, yet another indicator that her cars are in frequent rotation. Back on the road, we weave our way up to the entrance for the Table Mountain Cablecar. However, we're not here to experience the tourist destination, so we cruise past the crowds to one of Michelle's hidden gems, a swirling ribbon of tarmac that hugs the lower slopes of Table Mountain.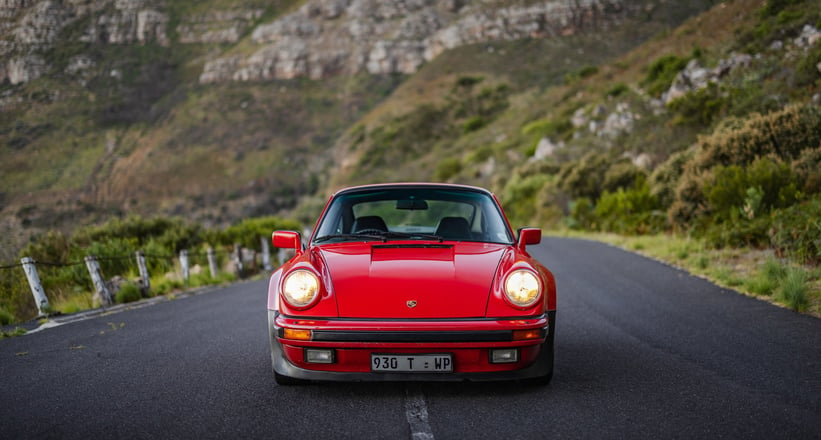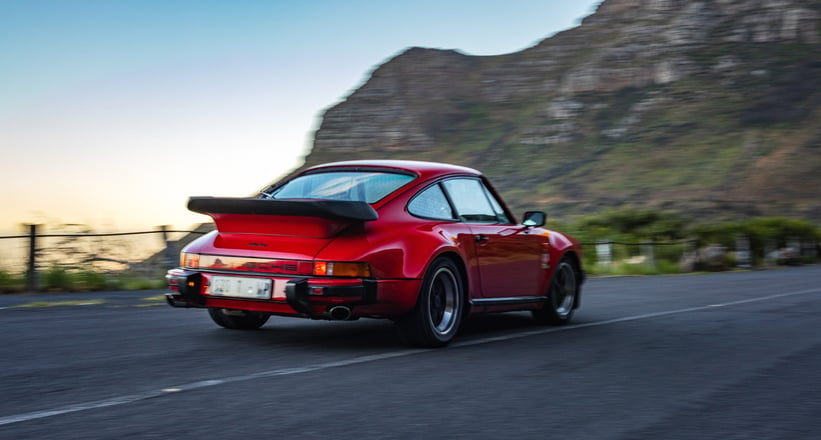 Michelle clearly has a nose for good roads, so I ask her if there are any other must-drives in the area. "One of my favourites is Franschoek Pass. I had the privilege of doing that in my 911 S, my GT3 RS, and my Cayman GT4. I've done it in convoys and by myself; it's just a phenomenal drive."

"Another I highly recommend is Clarens Drive, north of Cape Town. It's so magnificent, it could rival any of the roads in Italy. It's in the Somerset West Strand area that goes all along the coast towards Hermanus. We also have another brilliant road called Bains Kloof drive. I drove that in my GT4 and honestly and truly, that car is so well balanced, it really holds the road well. In my GT3 RS I'd be at the bottom of the cliff, but the mid engine really makes a difference."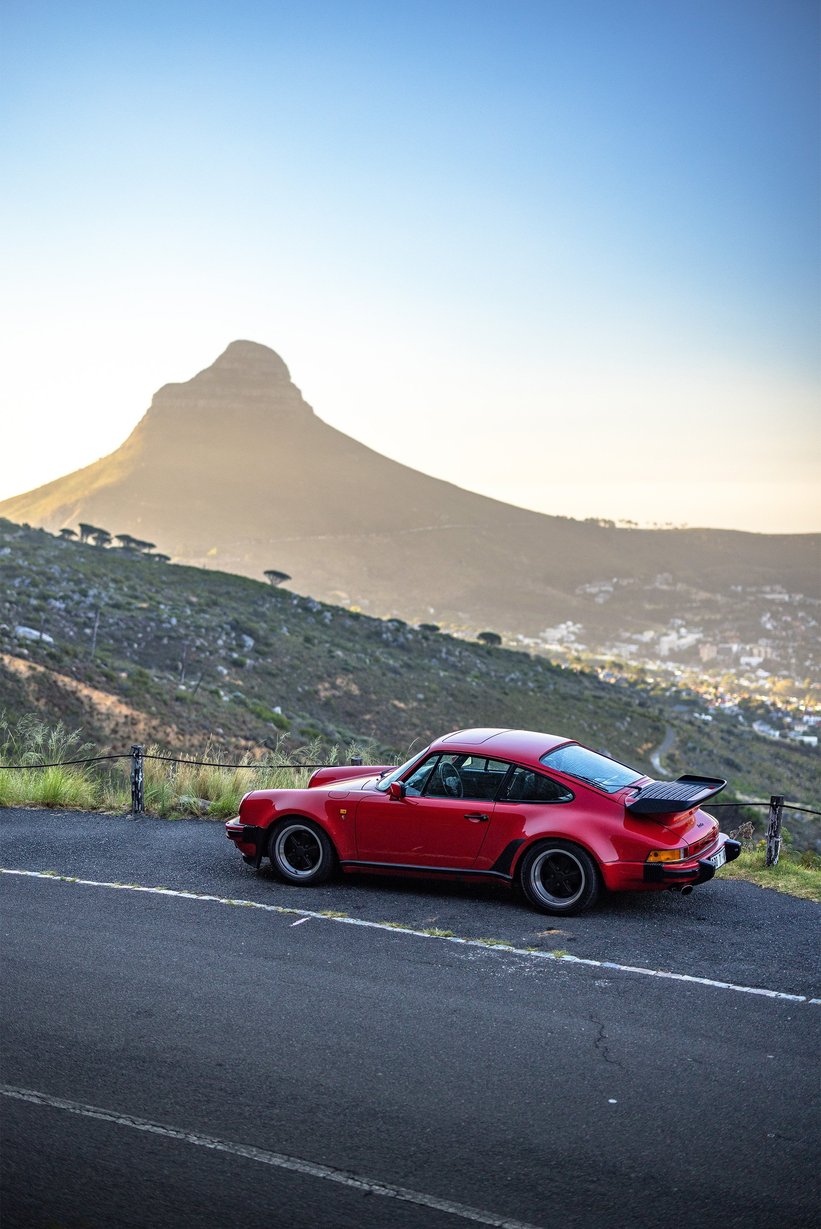 With the light beginning to fade, we make our way back to Michelle's secret hideout, my love for her 930 Turbo increasing by the kilometre. Nearing the end of my time in Michelle's Porsche wonderland, I ask what's next for her. "On my fridge, the bucket list cars are a Carrera GT and a 959, but what is more realistic is a GT4 RS: black with those beautiful petrol blue wheels. There are no 959s in South Africa. I know there are 2 Carrera GTs that belong to the CEO of Porsche South Africa, Toby Venter, but they're not cars you can even get serviced in SA."
Taking one last look around the garage, I ask Michelle if there are any parting words she'd like me to include, her response is simple: "I'd just like to thank my friends, family, and my husband for their patience with my car madness. I drop things for car events all the time, I just love being with car people and cars - it's just so uncomplicated!"
Photos by Mikey Snelgar for Classic Driver