How could we give this snow-white Lamborghini Countach the cold shoulder?
What winter wonderland wouldn't be enhanced by an audacious and appropriately white 1980s heavyweight such as the Lamborghini Countach 25th Anniversary? This Wolf of Wall Street-spec example is coming up for sale in Paris in February, offered with no reserve…
No shame, no reserve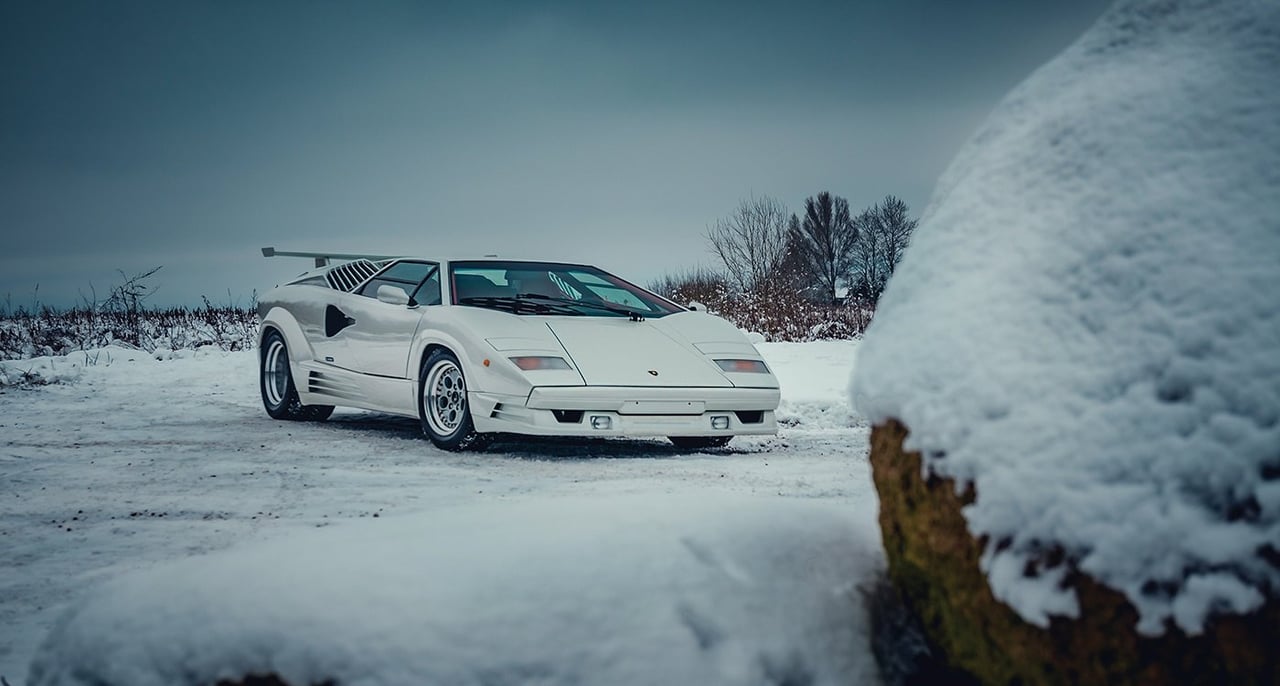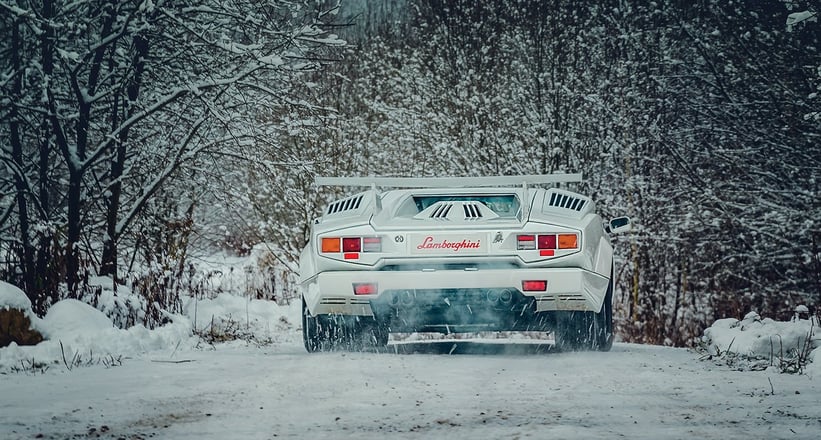 When a young Horacio Pagani was tasked with updating the Lamborghini Countach for the marque's 25th anniversary, it's fair to say he went to town. In fact, once the period-correct aero strakes had been liberally distributed around the body and the front and rear bumpers tweaked, Marcello Gandini's comparatively uncluttered and pure 'Periscopio' was but a distant memory. But that doesn't make us want one any less. This time-warp, three-owner example built in 1989 (although, first delivered in 1991) has covered a scant 3,463km from new and is, frankly, in the only colour combination conceivable for a Countach — 'Wolf of Wall Street' white over red. Offered with no reserve at the RM Sotheby's Paris sale on 7 February, the car is expected to realise 250,000–350,000 euros when it crosses the block. Okay, it's nowhere near as rare as a Periscopio, but with values of those still close to 1m euros, the estimate doesn't seem unreasonable, does it?
Photos courtesy of RM Sotheby's © 2018