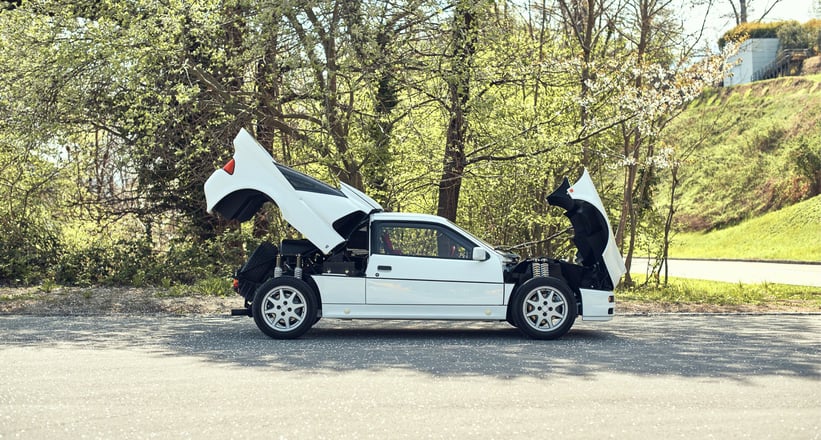 JP Rathgen, CEO: Ford RS200
Many different cars are a source of excitement for me, but it's the Group B cars that really thrill me! Even though I was only seven years old when Group B was introduced, I am convinced that these things started my craziness about cars. And for me the Ford RS2000 was kind of the underdog compared to Audis and Lancias.
I really like that it's a tiny version of the Lancia 037. Although I will never fit in one for driving, it is the festive season and we all know that wishes come true at Christmas….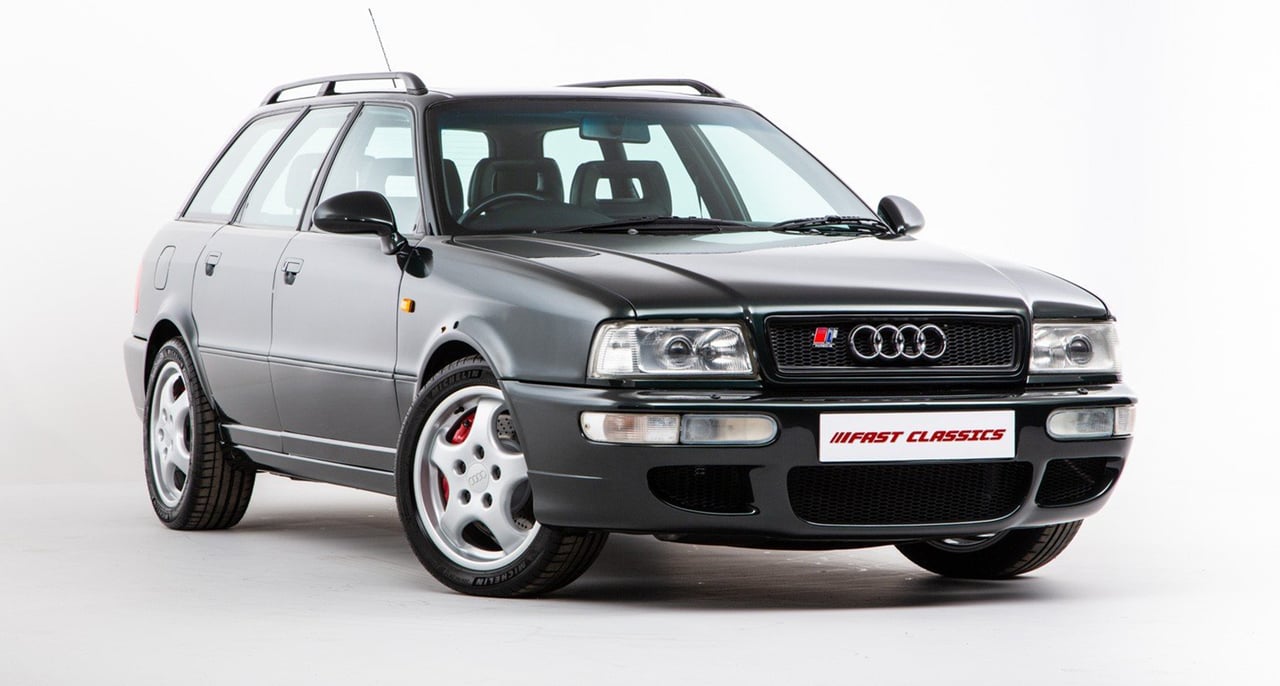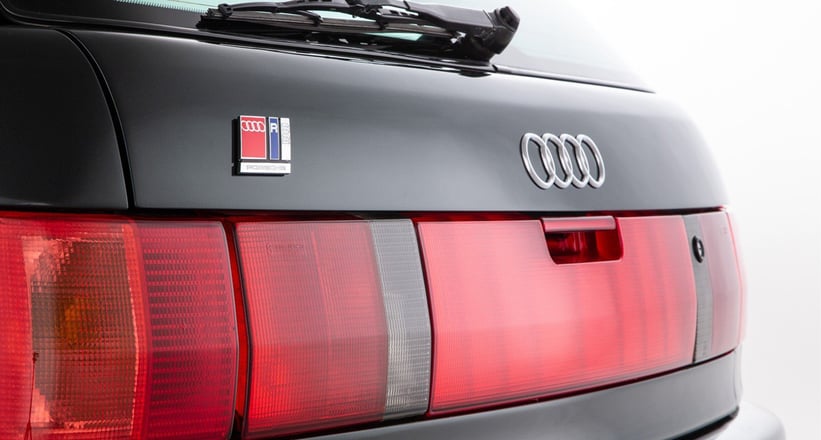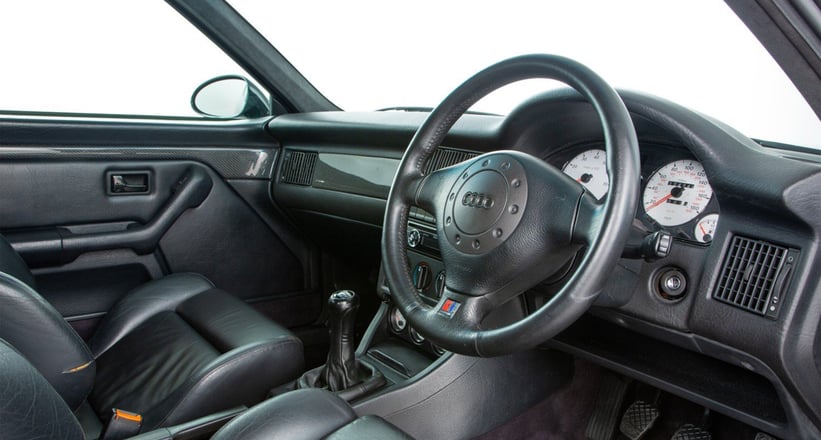 Jan Baedeker, Creative Director & Editor-in-Chief: Audi RS 2
I'm a man of simple taste, so this purple-on-purple Porsche 964 "Jubiläumsmodell" with a ski rack on the rear would be the perfect winter classic for me, myself and I. But I am also a father of two and a hopeless hoarder of bulky things who uses his car as an office extension and storage space. So, besides carrying four sets of skis, my ideal winter car also needs to offer enough room for piles of coffee table books and a box full of old 12-inch vinyl discs that I will bring to the thrift store one day eventually. Considering my profile of requirements, this Ragusa Green 1995 Audi RS2 Avant with its Porsche-designed engine and running gear luckily ticks all boxes. It has been well used, so I don't need to worry too much about salty roads or crumbs of Toblerone between the rear seats, and the RHD setup means that I can live out my passion for cringeworthy dad jokes every time one of my kids tries to open the door on the driver' side. Now, after this pre-Christmas confession, my only worry is that the good people at Fast Classics won't answer the phone...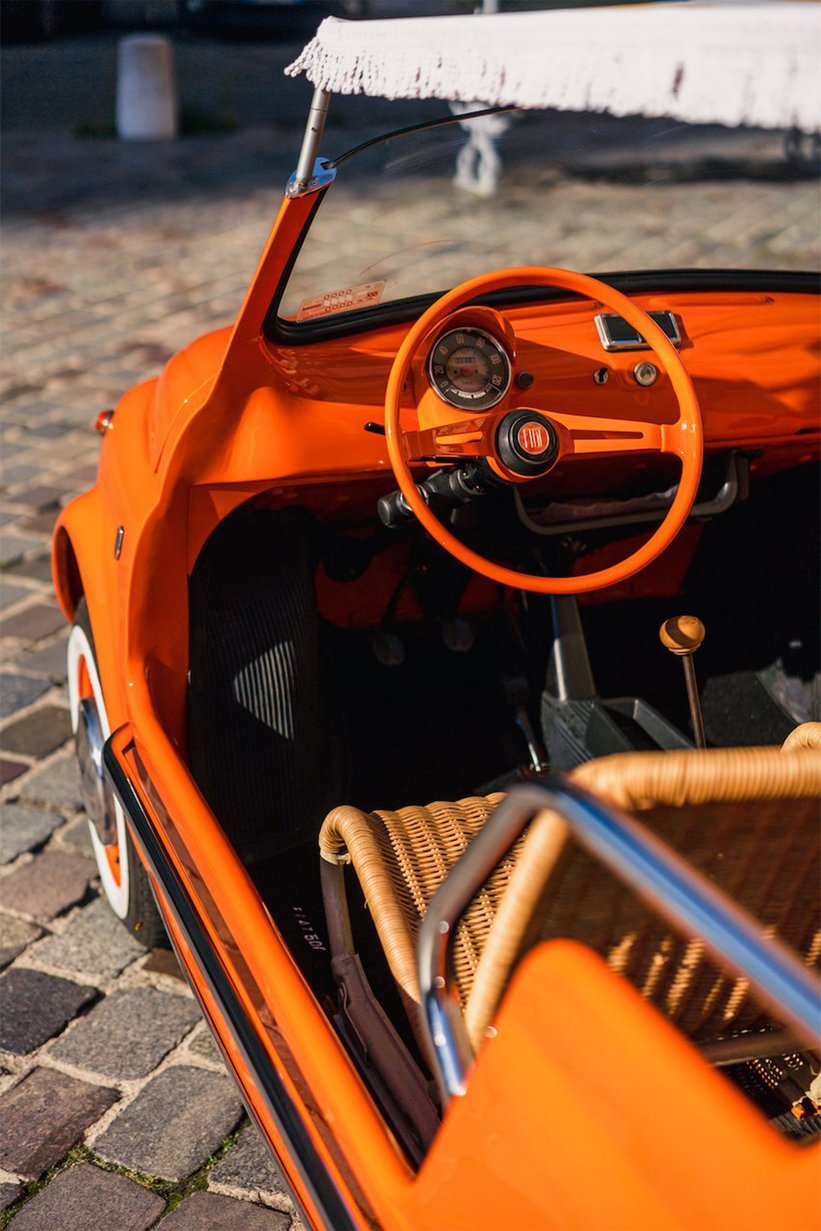 Mathieu Magara, Sales Manager: Fiat 500 Giardiniera Jolly Beach
Now, I am from Monaco, so I am used to seeing, maybe sometimes even touching, multimillions worth of cars. If you are lucky enough, you might catch sight of rarities like an Aston Martin One 77, a Ferrari F50 or a Mercedes-Benz 300SL Gullwing, but these could literally be considered commodities compared to a 1975 Fiat 500 Giardiniera Jolly Beach!
If you cannot, or don't want to compete with the wealthy, but still want to catch the eye, this is the perfect car for you. From a relaxed drive in front of the Casino de Monte-Carlo, to playing the tourist in front of the Prince's Palace, it's guaranteed that people will look at you! Hell, they might even put you in a TikTok! Moreover, it is the perfect fit for Christmas shopping. Indeed, commissioned by l'Avvocato himself, Ghia had the brilliant idea to remove all the doors and useless body parts. Your 60cm tall Christmas tree and your perfectly-packed presents will comfortably fit in the back seat. Though, considering Monaco's cool temperatures in winter, your lady shouldn't forget her chinchilla fur.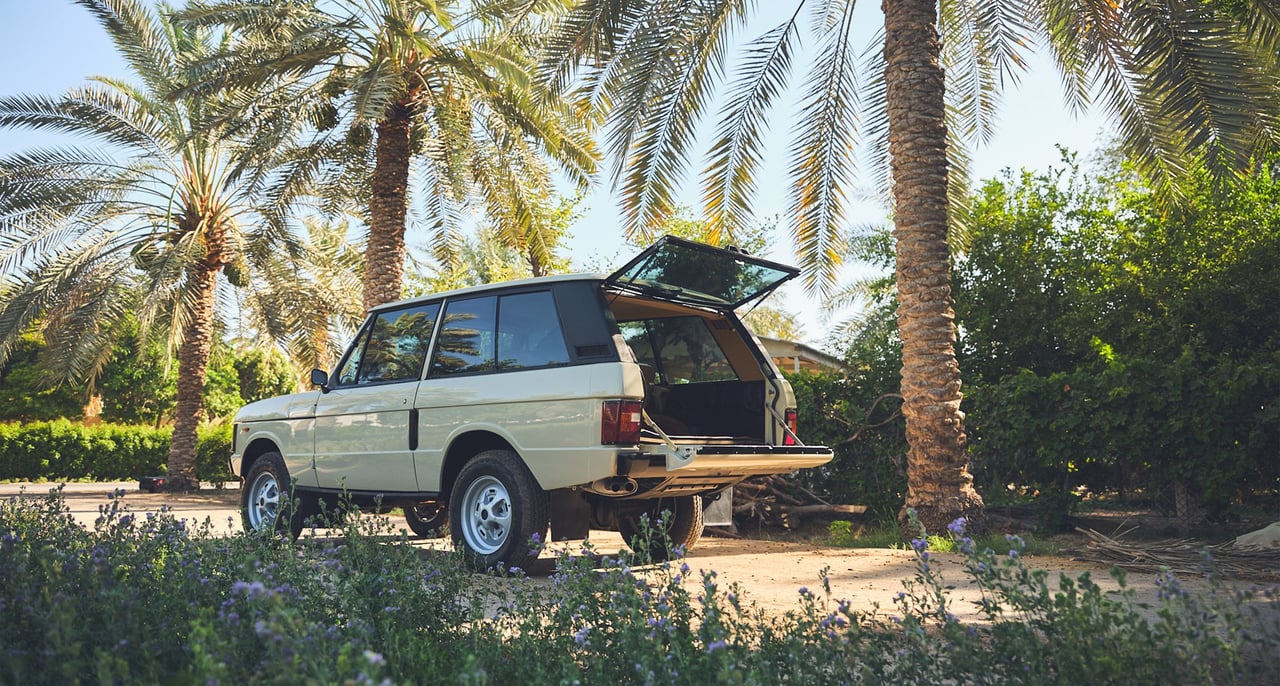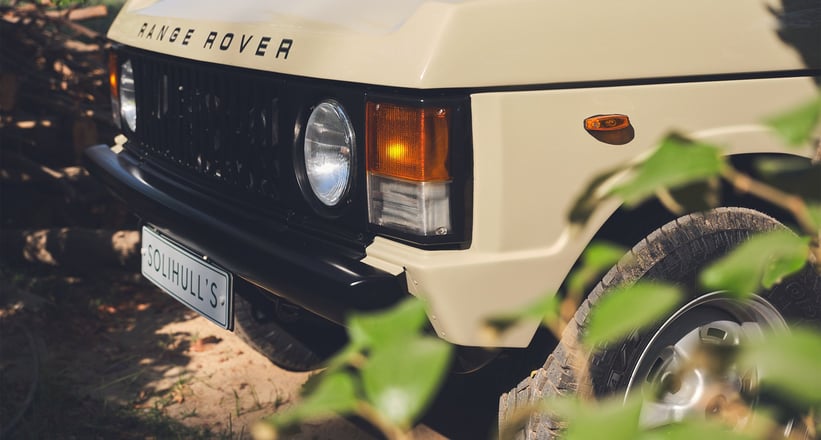 Simon Wrey, E-Commerce Manager: Range Rover Classic
If you are looking for the perfect winter-proof vehicle, then look no further than a classic Range Rover. For me, they are the ultimate go anywhere vehicle, continuing on where others can't. However, I may be biased having taken my own example on many off-road expeditions around the countryside to test it to its full potential in supreme comfort. It may be freezing, snowing, or raining outside, but that shouldn't stop you from going out to enjoy yourself.
Choosing which classic Range Rover to buy is a tough choice, whether you go for the end of line soft dash with all the creature comforts and air suspension enjoyment or the desirable early two door Rangie, there will be one for you. If I were to choose then I would go for one from the early eighties as they are simple to work on but with the additional luxury refinement. Solihul's currently has this fine example to pick.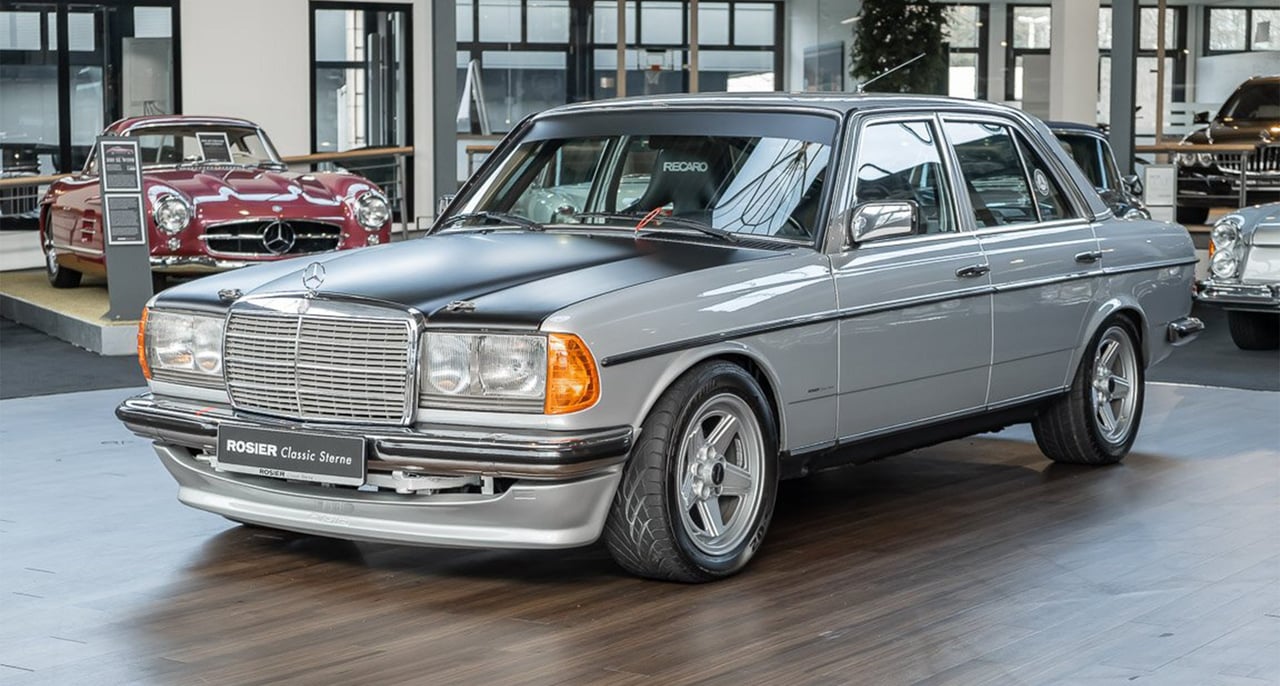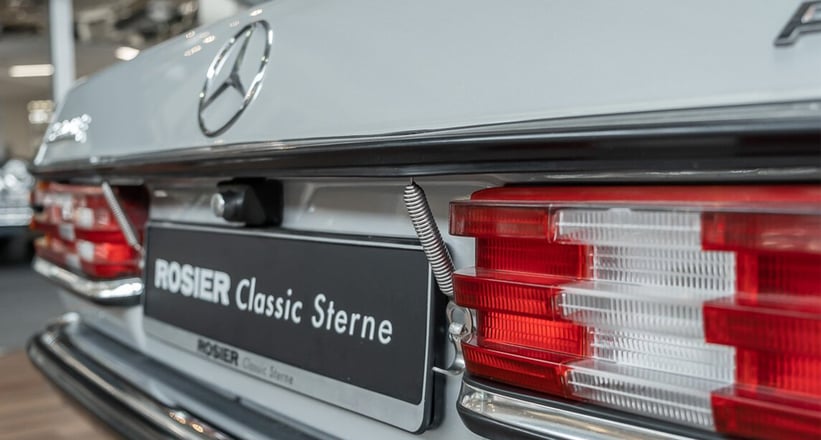 Elliot Newton, Staff Editor: Mercedes-Benz 280 E W123 Rally
Whilst the average Mercedes-lover like myself would instantly go hunting for the perfect late 80's G Wagon or 300 TE 4Matic as a winter cruiser, the three-pointed star machine I stumbled upon was far cooler than the coldest of St Moritz's ice. Built to compete in various rally events around the world, this jacked-up saloon is a far cry from the usual Elfenbein wearing, wooden bead-toting W123s that could be seen on every street corner in the 1980s, and features an AMG-fettled 2.8-litre engine that produces over 200bhp.
It may not be the most capable of cars in this list, nor the fastest, but a blast around the snowy mountains in this silver saloon sounds just about perfect to me!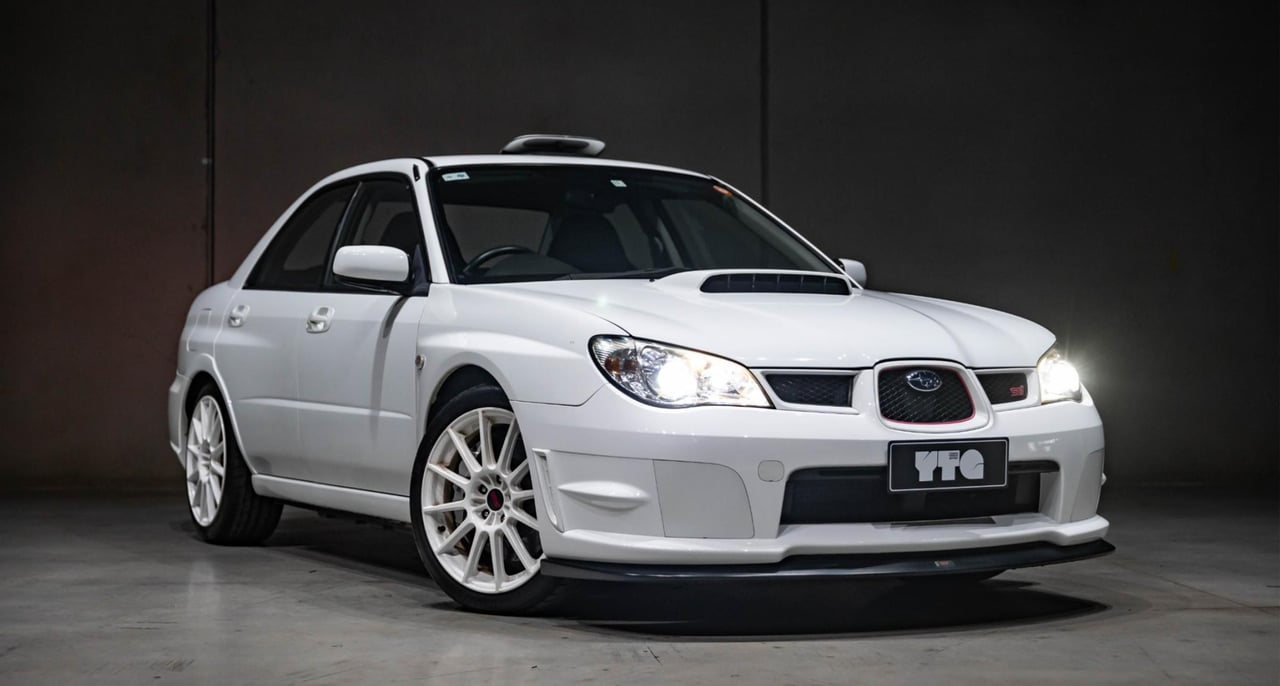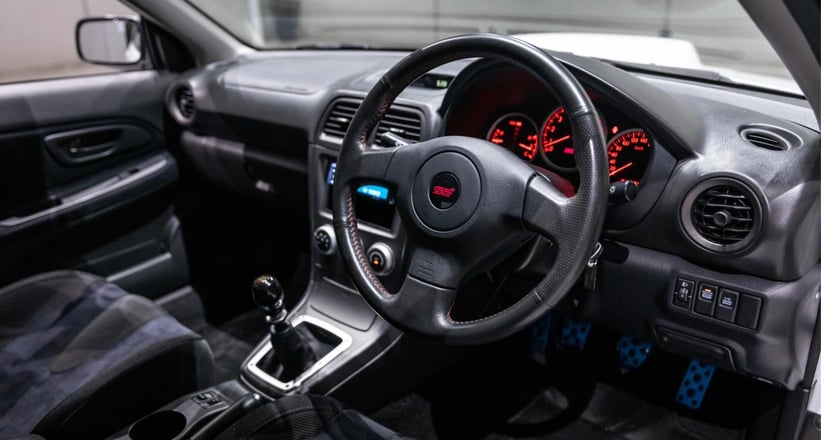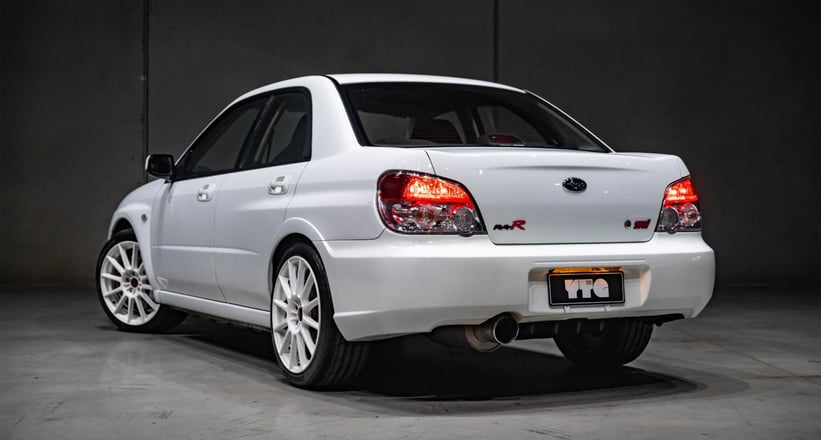 Błażej Żuławski, Special Operations & New Business Executive: Subaru Impreza WRX STI Spec C Type RA-R GDB
Growing up in the 1990s meant that not only was I about 17 when the first Fast and Furious movie came out - and worldwide admiration for fast Japanese cars exploded - but also that I passed my drivers licence around the time that Subaru won their fourth and fifth World Rally Championship Titles (2001 and 2003). Choosing a money-no-object winter-proof car this Christmas was therefore fairly easy for me. As much as I have always admired the technical advancement of Mitsubishi Evos and Collin McRea's fantastic driving style in the Focus, it's the Scooby's flat four engine that is the definitive soundtrack to my formative years as a petrolhead. This particular car is, at least in my view, the ultimate, albeit hard-core evolution of the magical, enthralling recipe that is a fast, four-wheel drive sedan. It's lighter, faster and more focused as it was developed by the company to try and break the Nordschleife lap record, hence it's name: Spec RA-R - meaning record attempt-radical. One of only 300 built, this example sports the car's launch colours - which incidentally are perfect snow camo - and has done only 45 500 km. What more could one want?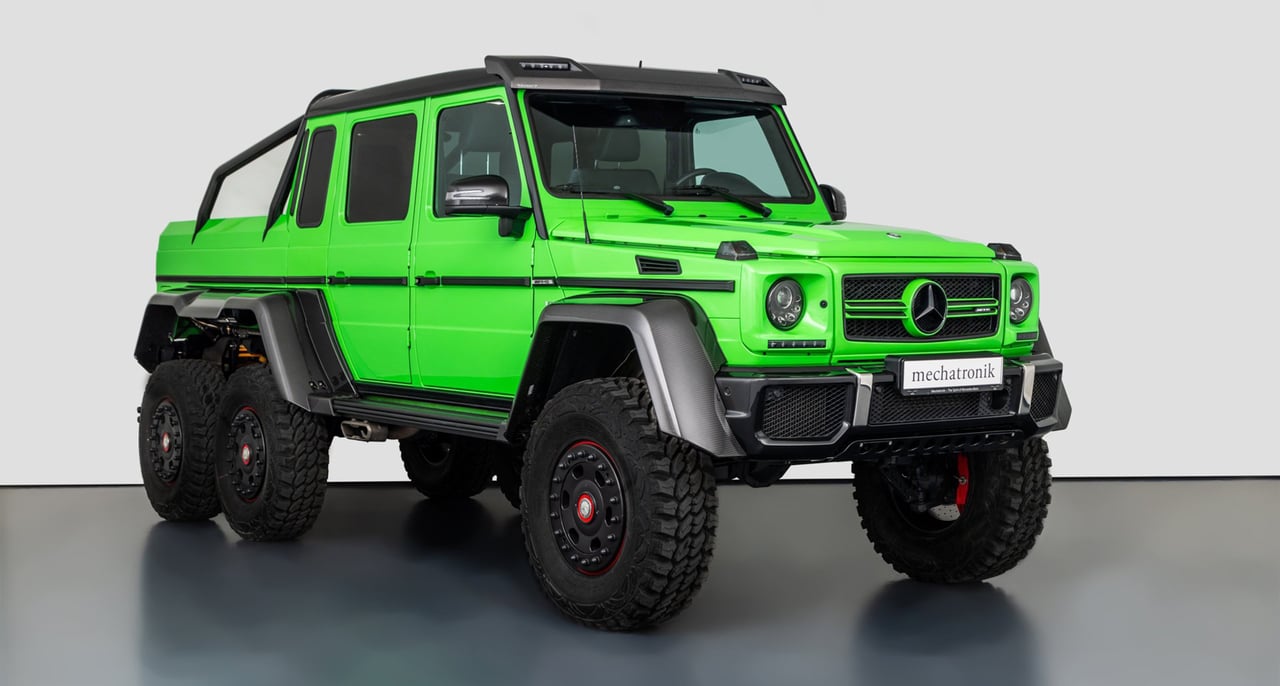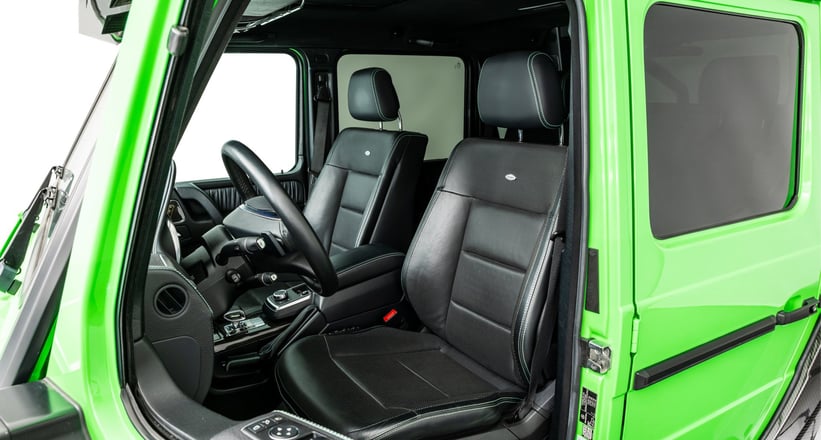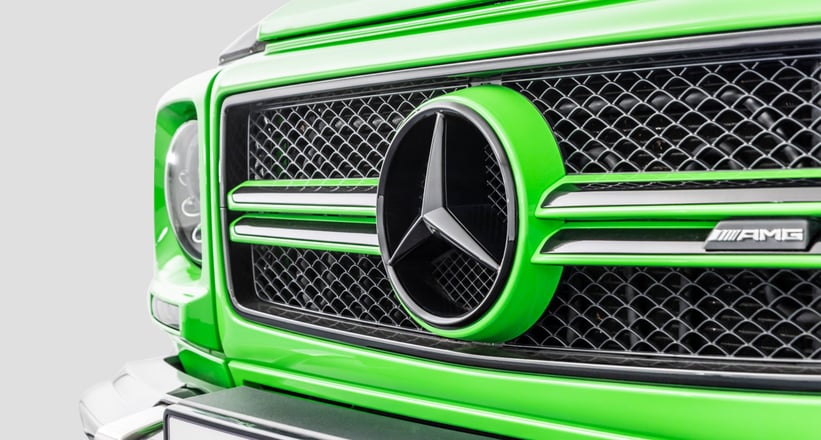 André Scheuermann, Head of Sales: Mercedes-Benz G63 AMG 6X6
This year my choice falls on the mighty G-Class from Mercedes. As rare as it is unreasonable and unstoppable. Perfect for skiing holidays with the family, this colossus with six tyres also offers sufficient storage space. In an emergency, this could also replace the snow groomer and scale the peaks with ease if the lift breaks down. The perfect all-rounder for my taste. The Christmas vacation can begin.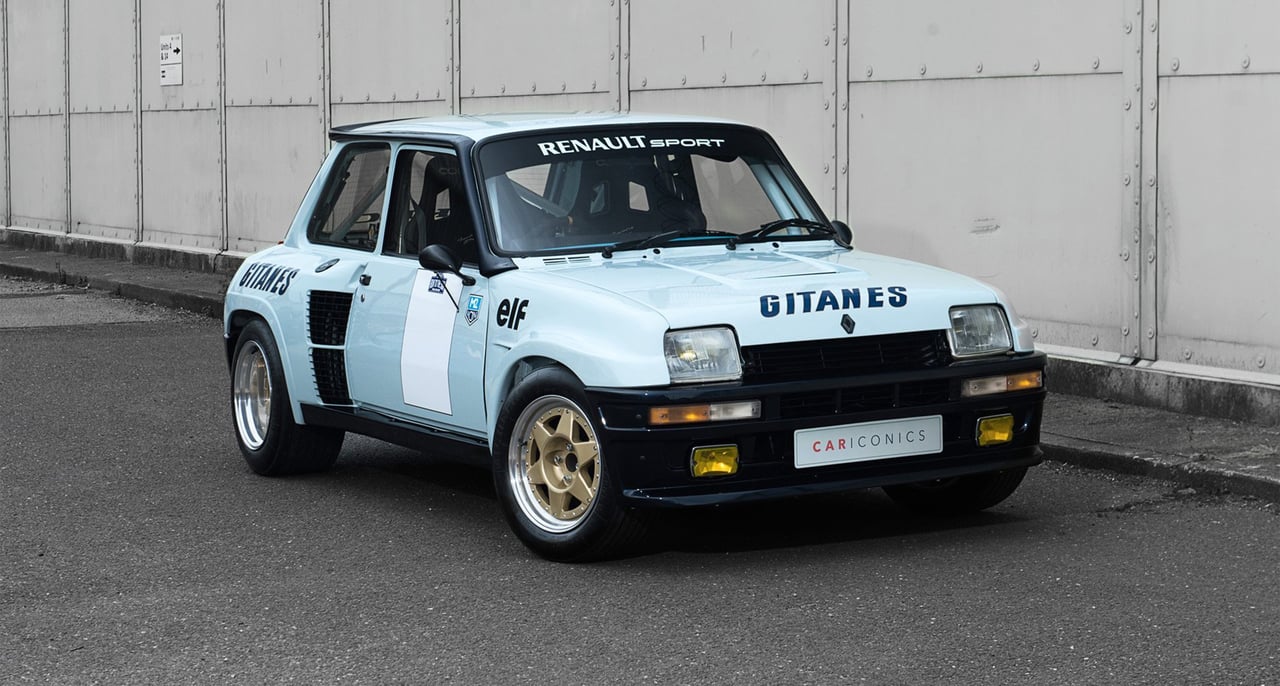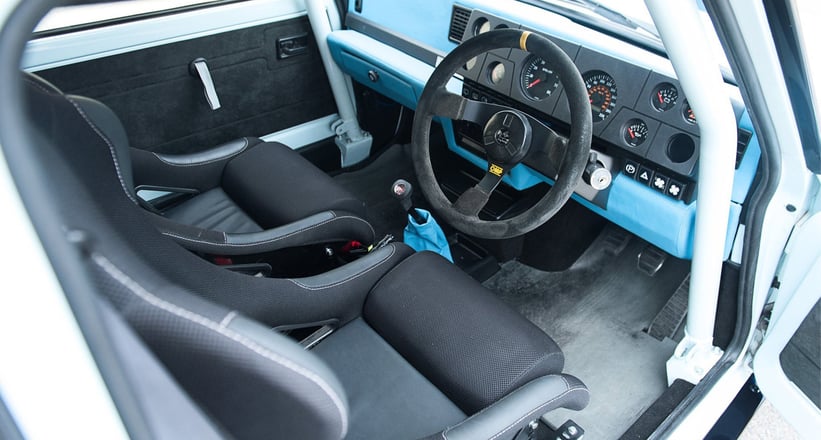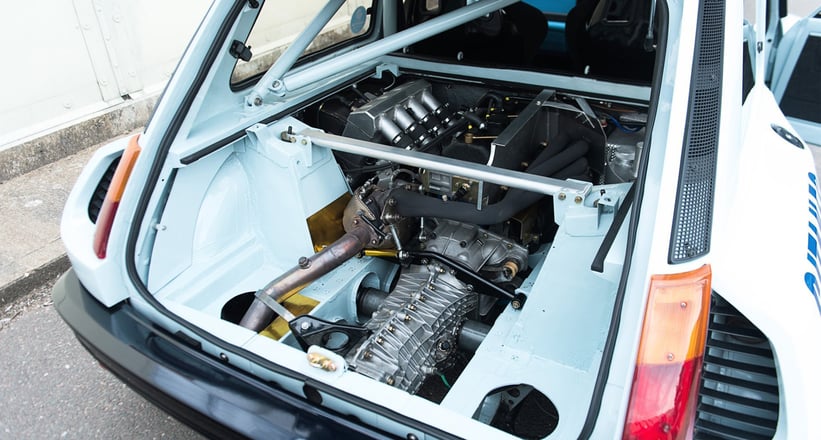 Mikey Snelgar, Editor at Large: Renault 5 Turbo 2
I've always had a soft spot for Renault, and their mid-engined mentally-unhinged hot hatches in particular. I was lucky enough to own a Clio V6 Phase II back in the day, and I've always wanted to take its ancestor - the Renault 5 Turbo II - for a spin. Sure, a RWD overpowered square might not be most folks' first choice for a winter weapon, but if it was good enough to win the Monte Carlo Rally, then I don't think a little snow will get in the way. On the plus side, if I do run out of talent, at least this rally-prepped example has a roll cage!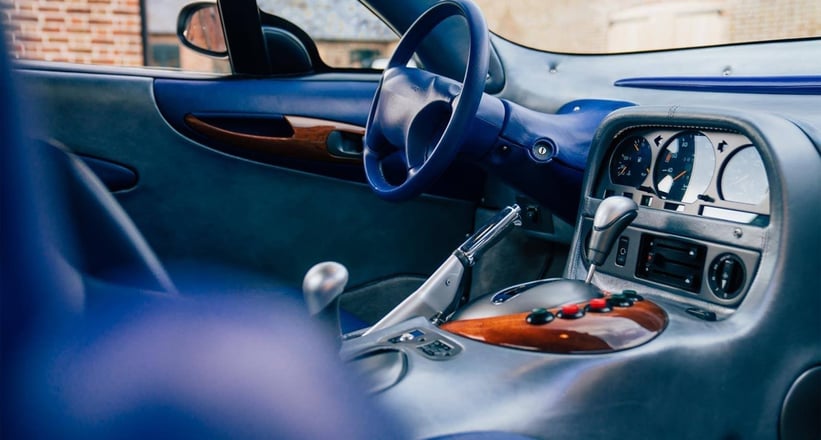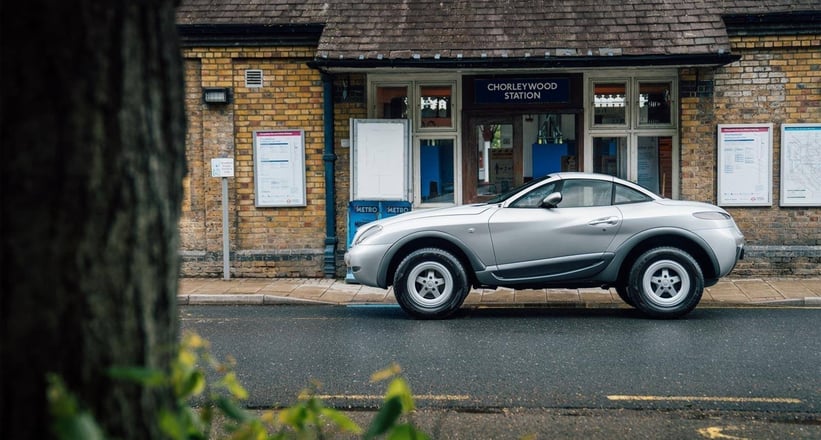 Team Choice: Mercedes-Benz G-Class Prototype
We won't force anyone to like this one-off 1996 Mercedes G-Class protoype, or even pretend it's a sensible car, but there's no denying its breadth of ability. Featuring a drop-top for the summer months and enough ground clearance and traction to get you up the slopes in the winter, this really is a go-anywhere vehicle. Considering how prolific the G Wagon has become, here at Classic Driver we just love that there are still variants of Mercedes' iconic off-roader that we've yet to discover, and that's exactly why we adore this weird and wild G Class. Just look at that otherworldly Heuliez coachwork! Why is this the staff pick? Because it was everyone's first choice, and that wouldn't make for an interesting article!