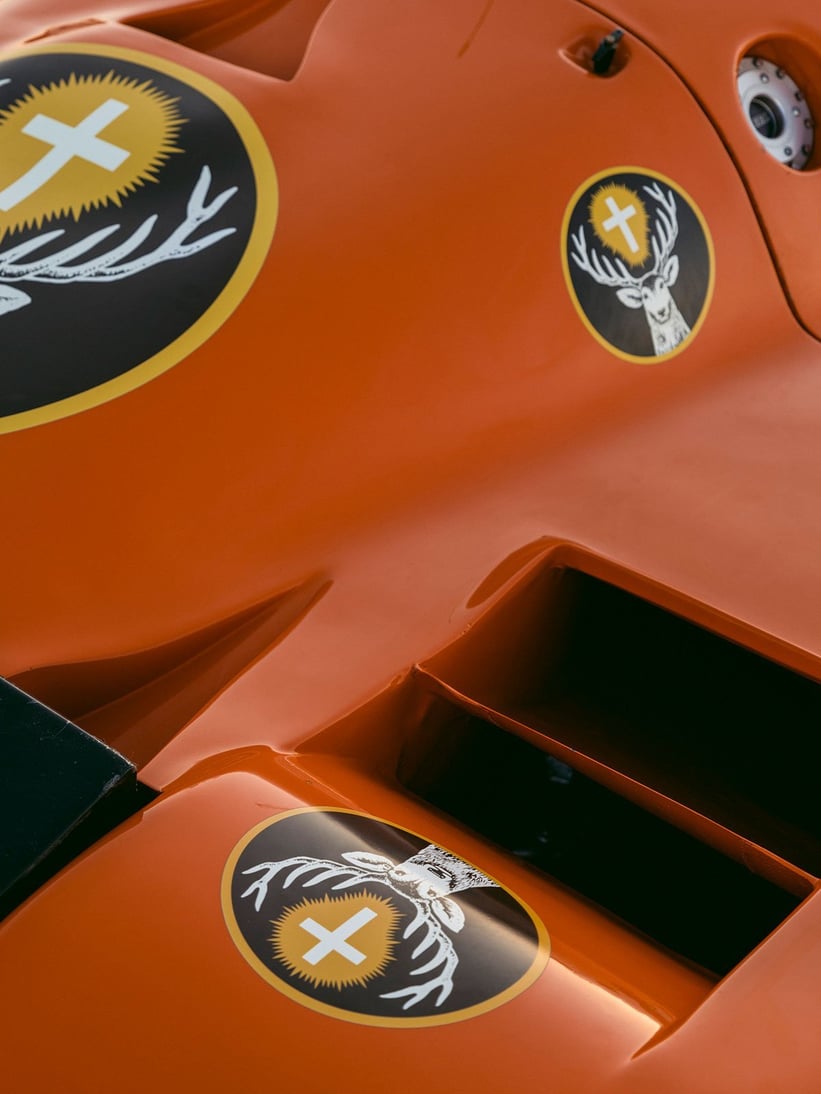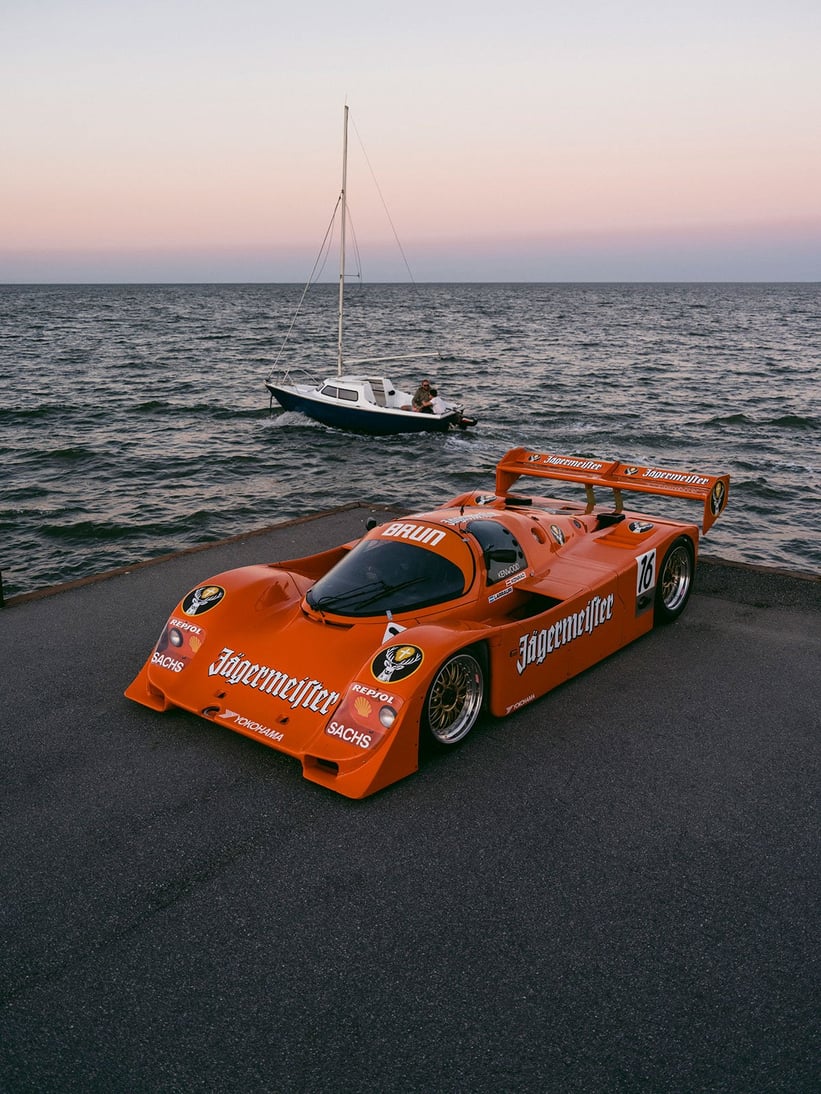 Founded by Ken Hake and Angelo Schmitt in 2018, the Petro-Surf Festival has become one of the best and most laid-back gatherings of air-cooled Porsche 911s on this side of the Atlantic. Taking place on the Ken's and Angelo's home island of Sylt in Northern Germany, the festival combines surfing competitions with a cars-and-coffee-style gathering of Porsche owners, musical performances, and arts exhibitions.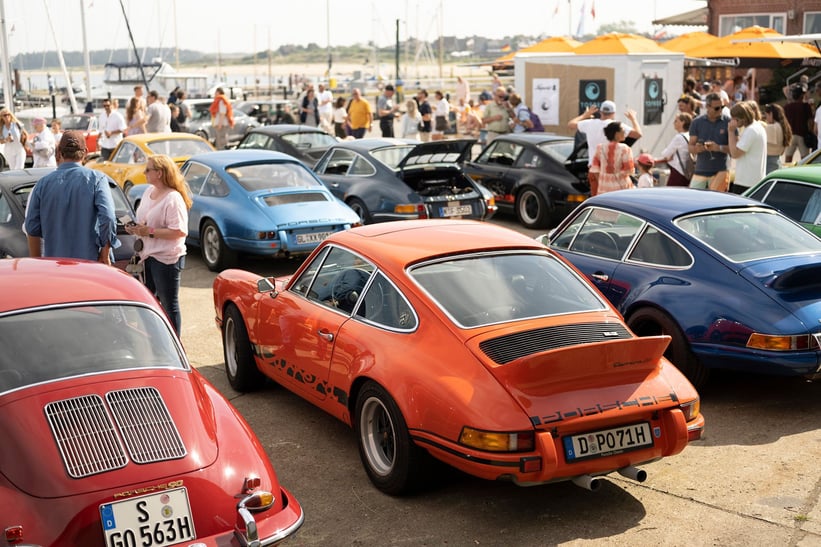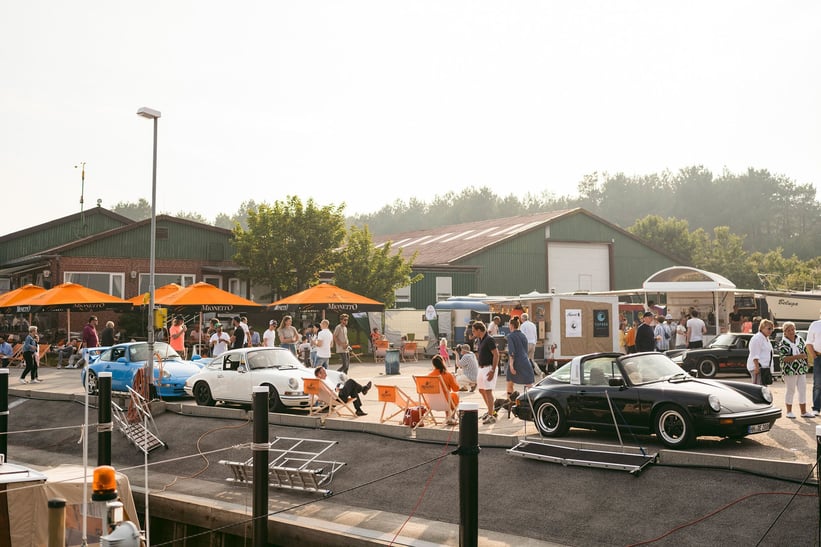 Only here can you drive your flat-six through stunning sceneries of unspoiled dunes before sharing a few beers with some like-minded people on the dock of the bay. Oh, and did we mention it's one of the best photo-ops for anyone who has an iPhone and an Instagram account?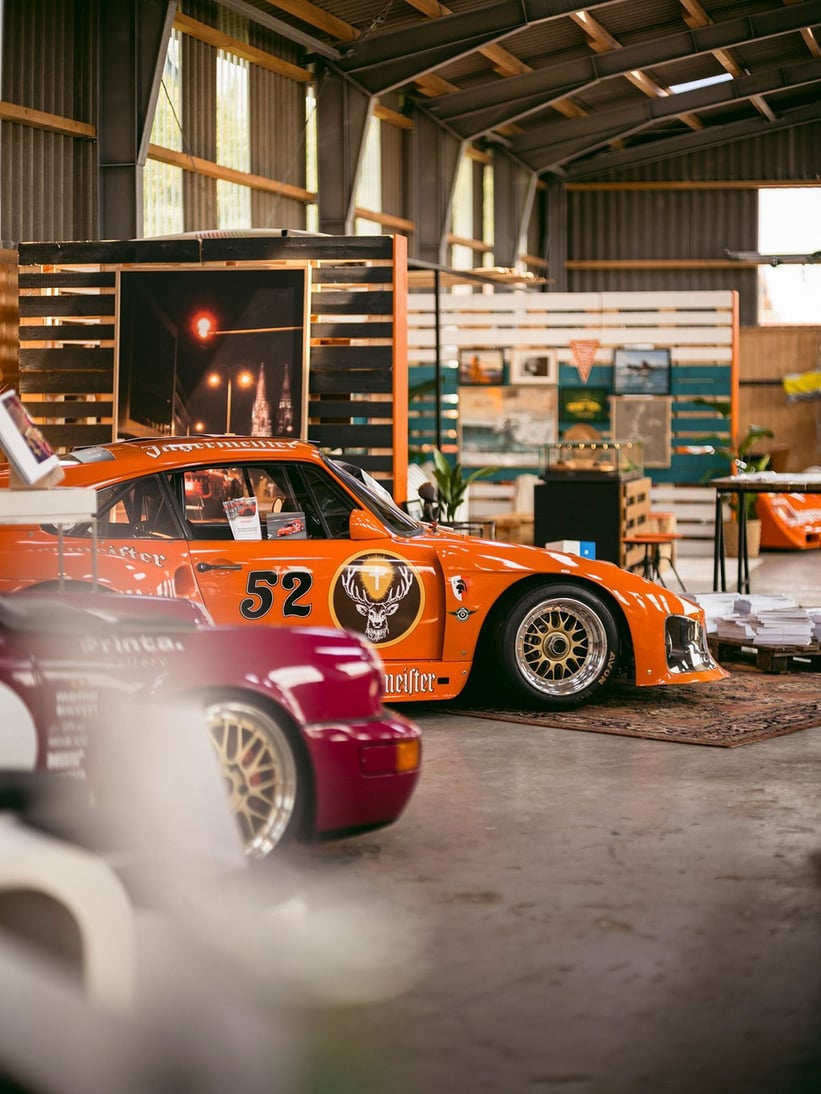 Put together, these elements form an addictive mix; one which makes us return to Sylt every year. Of course, the weather on an island in the North Sea can be capricious and unwelcoming at best, throwing rain and 10 degrees Celsius gale force winds at the surf-shorts wearing participants. Fortunately, the warm atmosphere and positive people help one forget the meteorological conditions in an instant.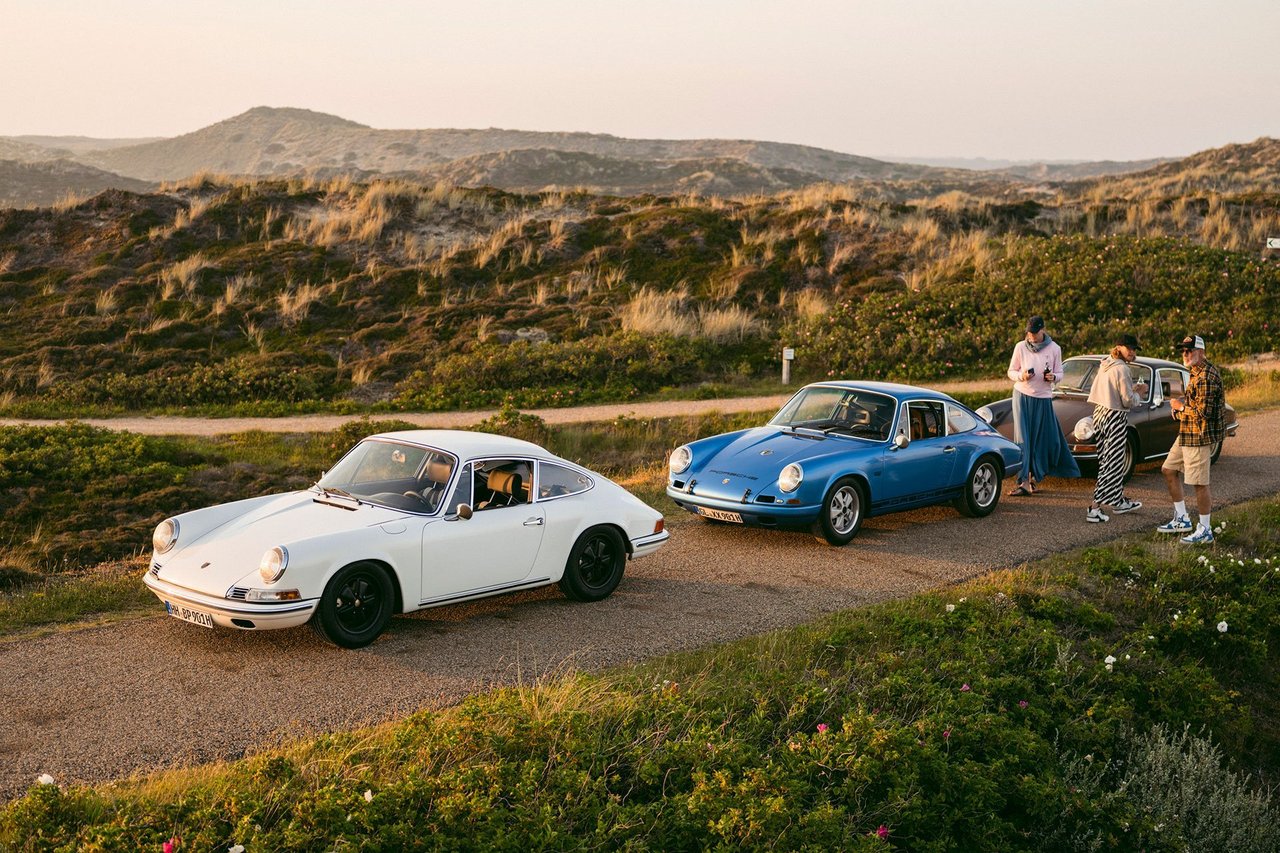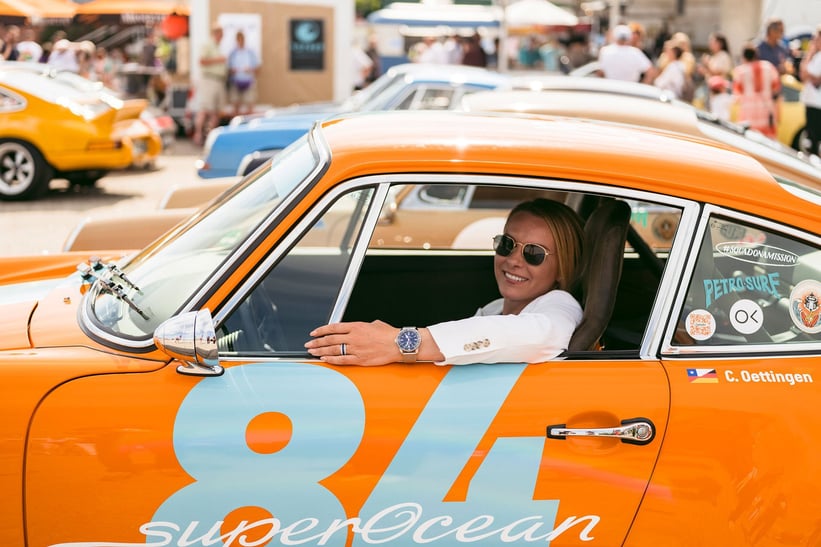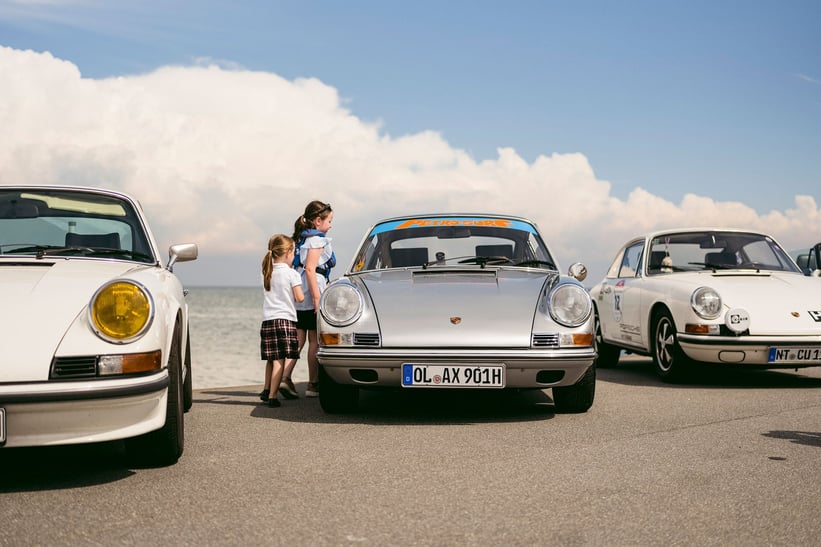 And in 2022, the gods decided to finally look at the yacht marina in Munkmarsch and the whole of Westerland with a gentle eye, sending in beautiful sunshine to reward the tenacious attendees, and swell good enough to conduct a surfing competition.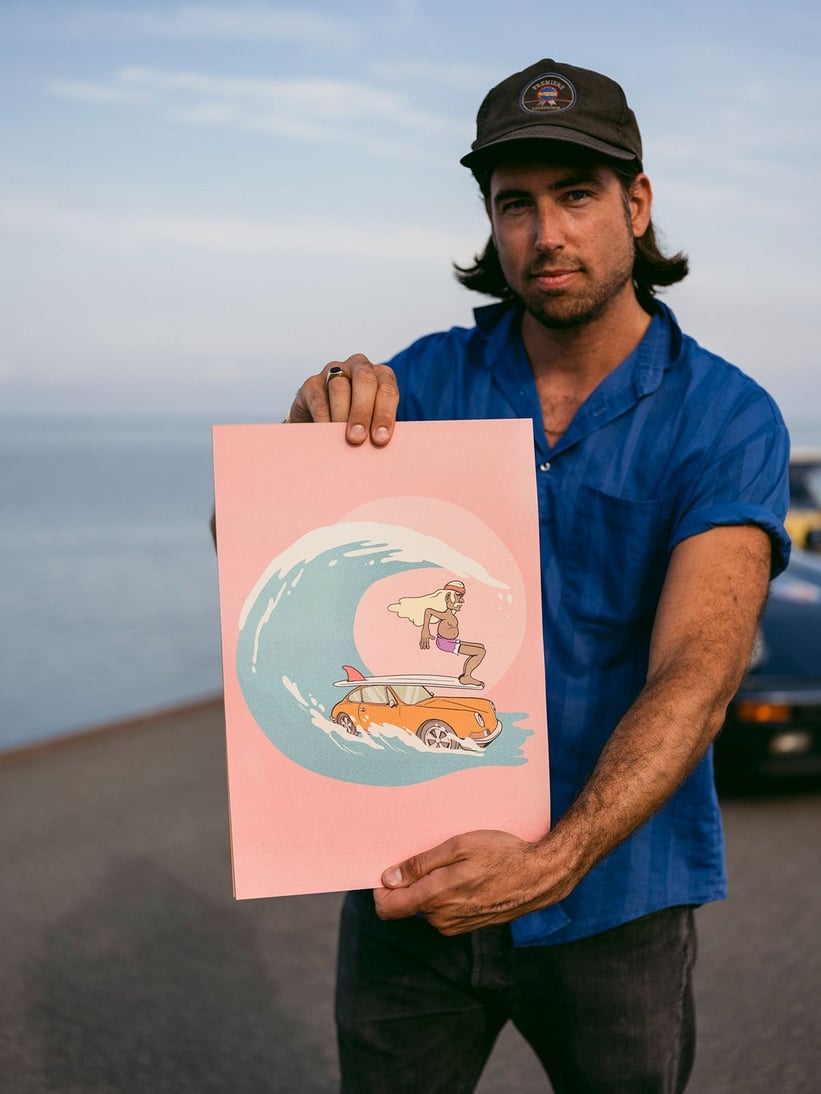 Even the shades of the duck and whale-tailed back ends of the Porsches perfectly complemented the breathtaking sunset and the ice-cooled sundowners that came with it. If there was a colour theme to this year's Petro Surf Festival, is wasn't about white sand and blue water. It was about the colour orange.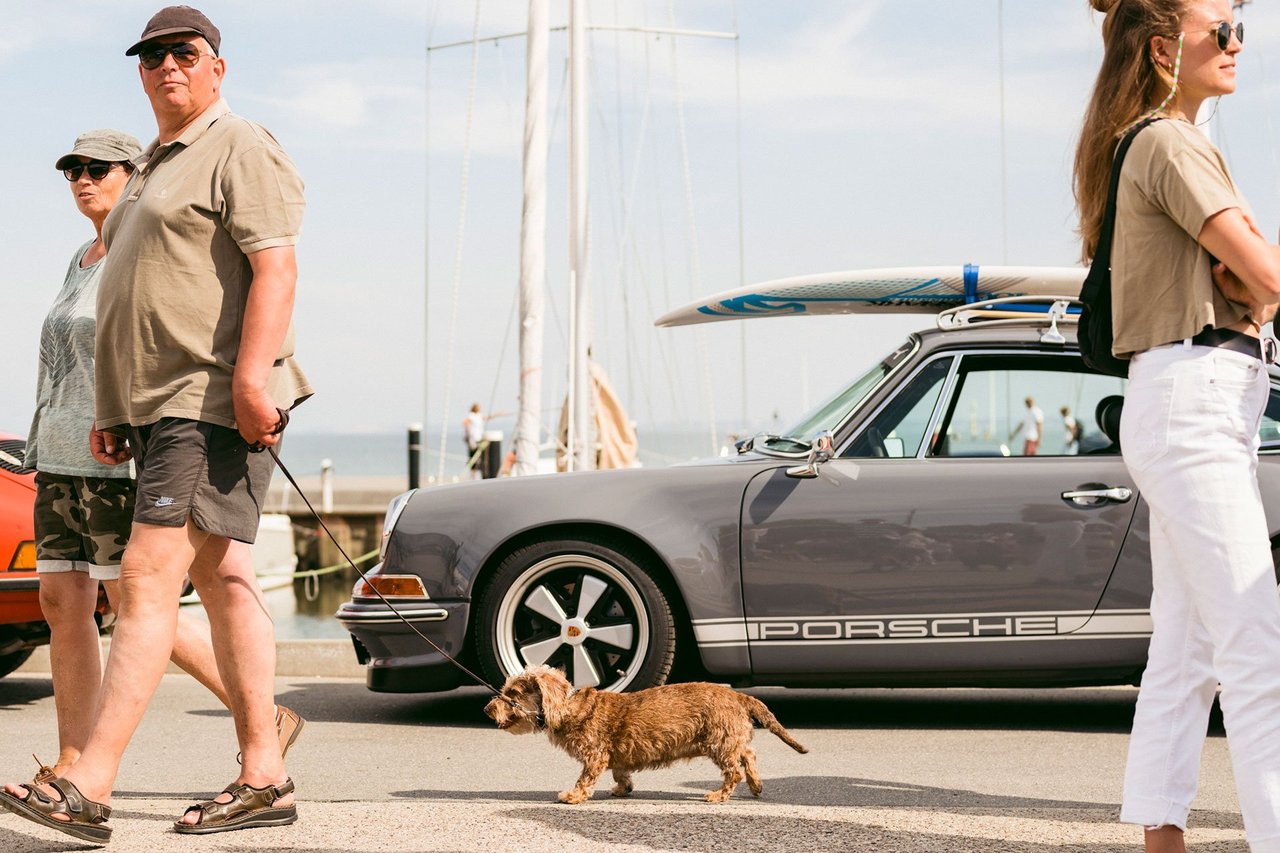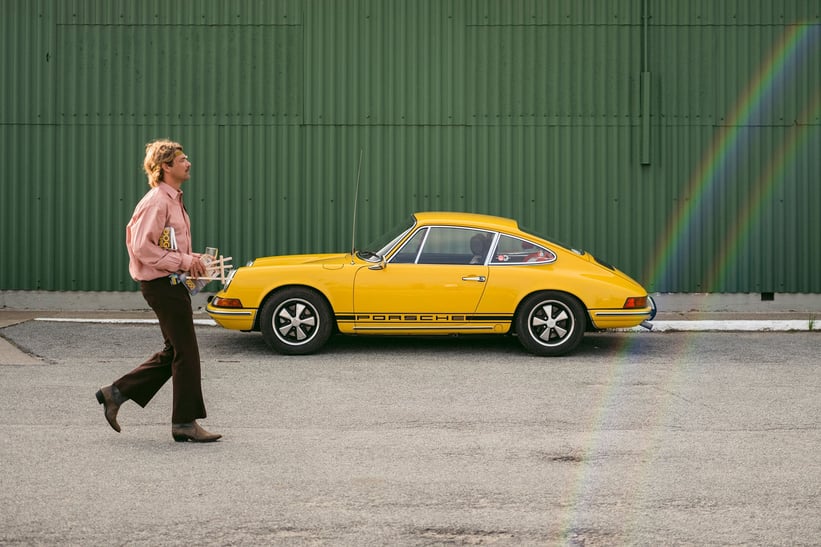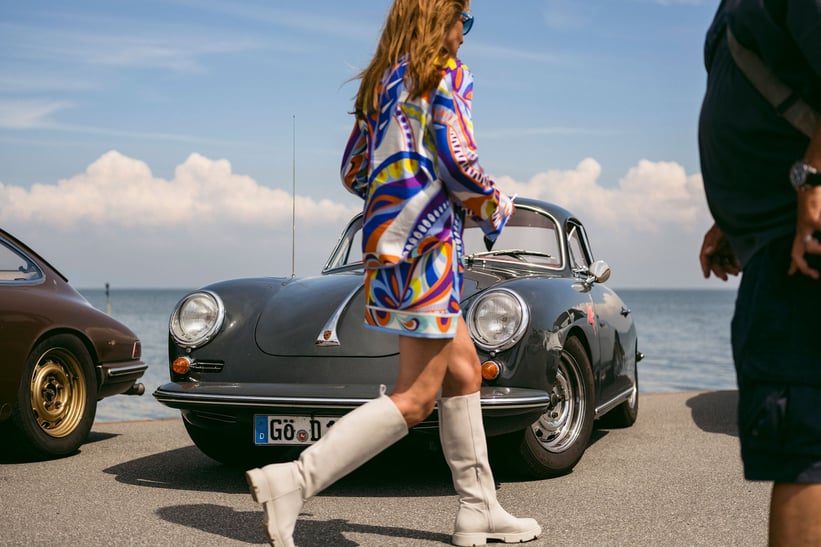 And one could hardly ignore the two orange monsters exhibited on the dock and in the marina's main hangar. First, there was the Jägermeister Racing Porsche 962 Group C monster (or shall we say sea monster?) brought to Sylt by our friends from Rennmeister, the experimental brand created by Jägermeister and our own creative agency, CD Works. As wide and flat as a kitchen counter, a groundbreaking ground-effect racer could have easily doubled as an offshore powerboat. Meanwhile, the people from Sight Magazine had joined in on the theme and brought a Kremer-Porsche 935 K3 in a matching Jägermeister Racing livery and with a whale-like rear spoiler, elegantly linking land and sea.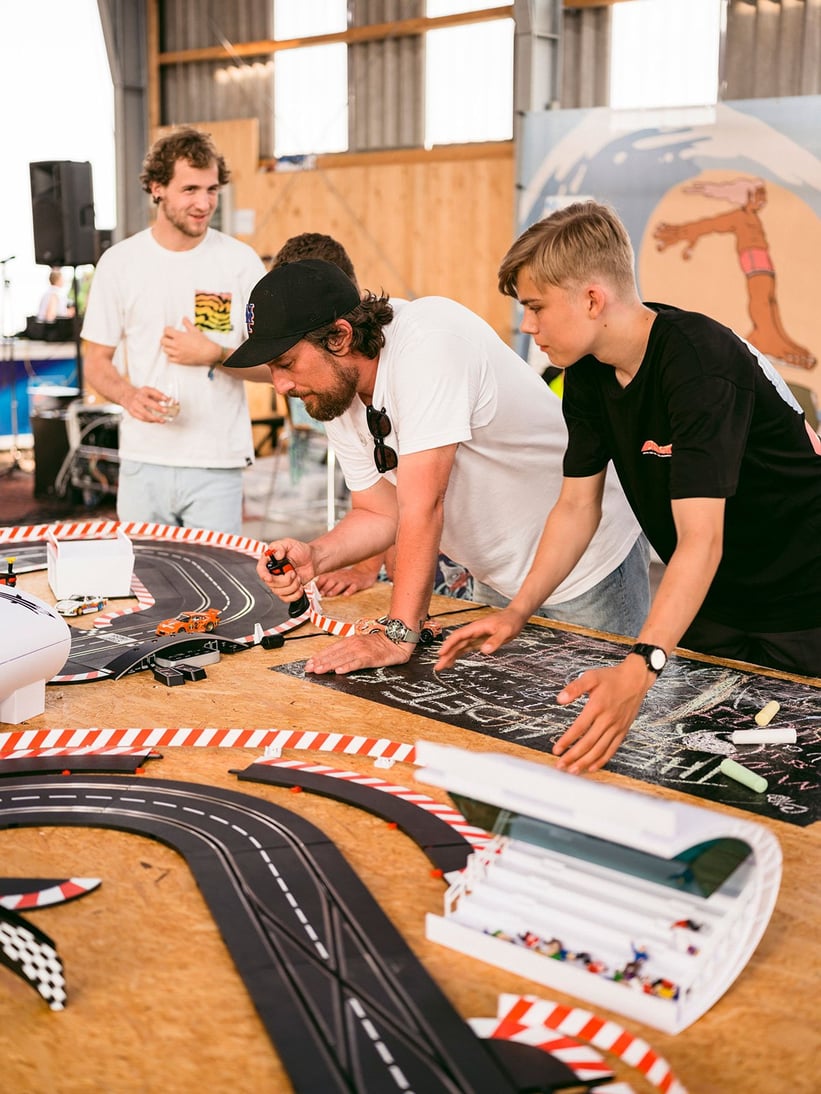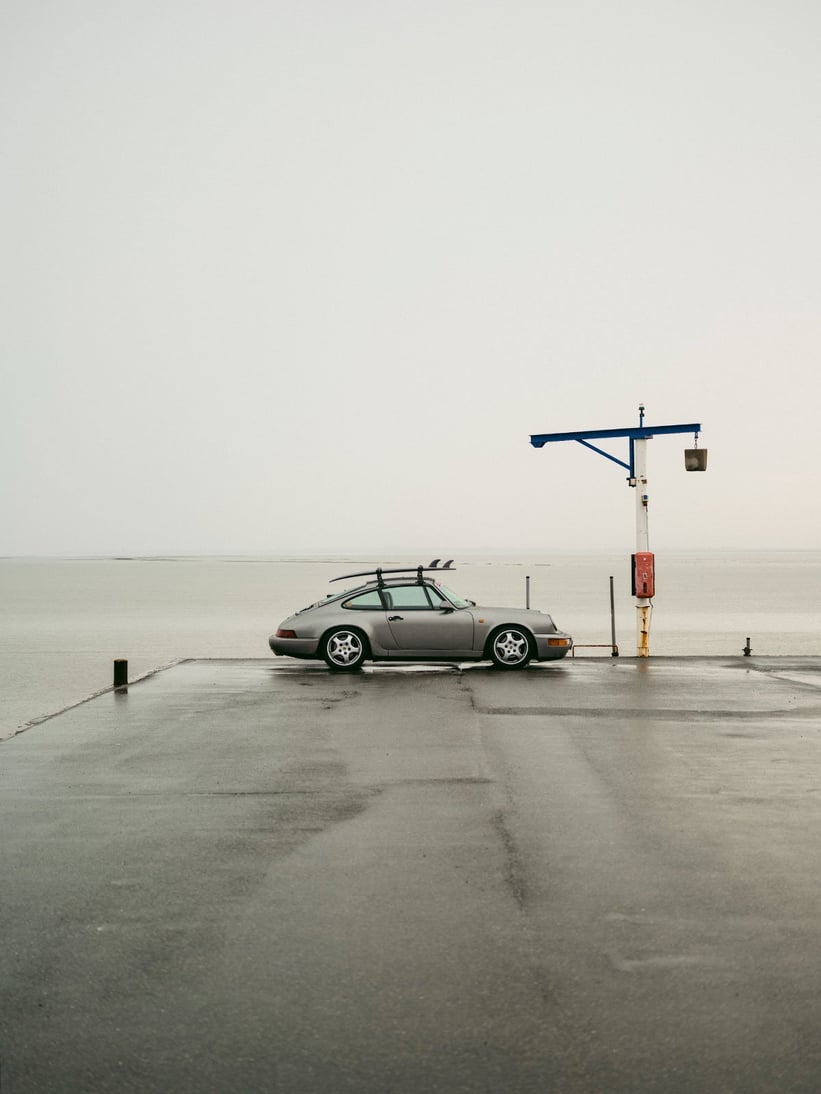 While both orange racecars were on static displays, the crowd had the opportunity to reenact the wildest races of the 1970s and 1980s on the slot car track, casually teasing an upcoming collaboration between Rennmeister and Carrera. Participants were able to try their hand at winning by steering a miniature version of the Jägermeister K3 exhibited nearby. Piloted by Petro-Surf mastermind Ken Hake and beating an Apple-liveried Turbo K3 and a 911 RSR "Pink Pig", the orange slot track toy proved once again that orange cars do drive faster.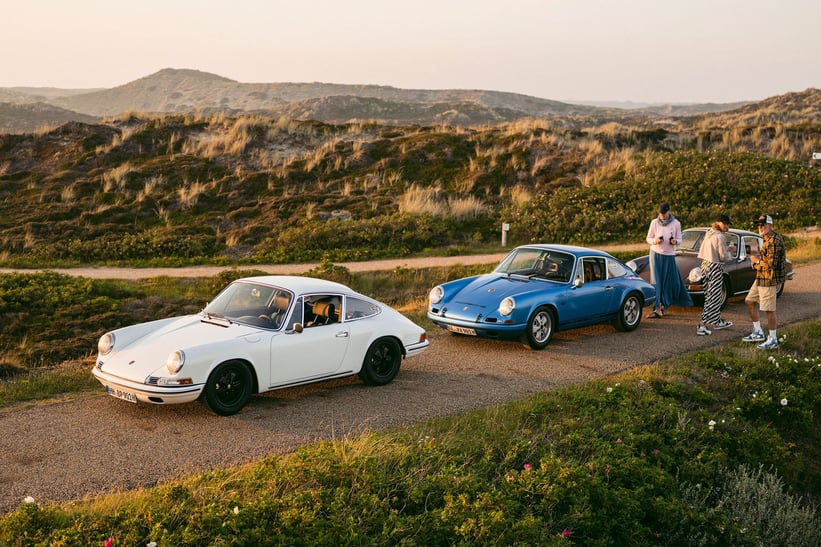 Funnily, Breitling had also chosen an orange car, the impressive Sander Automotive 911 restomod, to promote their Superocean Heritage watch. All the event was missing was someone with a Donald Trump tan to complete the theme. On second thought, maybe not.
In any case, we already can't wait for next year's Petro-Surf Festival. Angelo, Ken, we have no idea how you want to beat the 2022 event, but we want to be there to see it happen. And if you're a true Porsche enthusiast with a taste for wheels and waves, so should you.
Photos: Vince Perraud