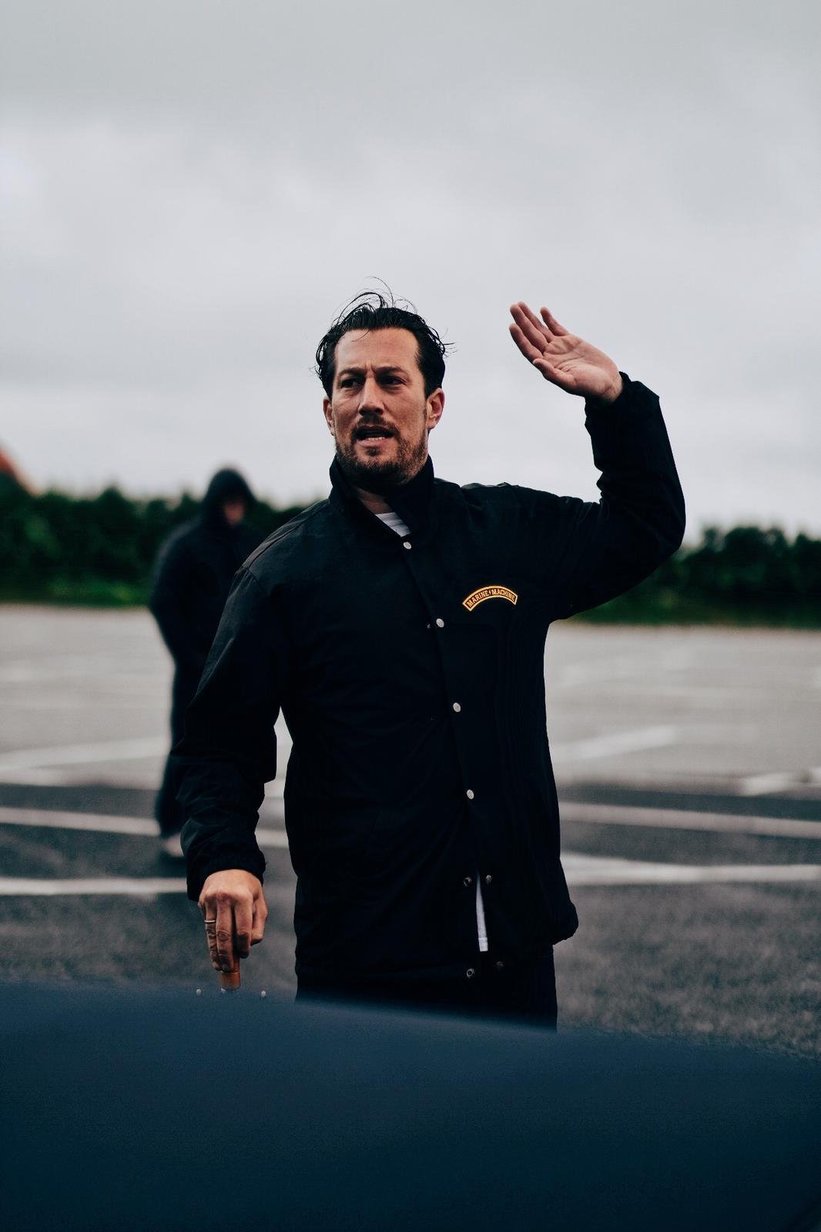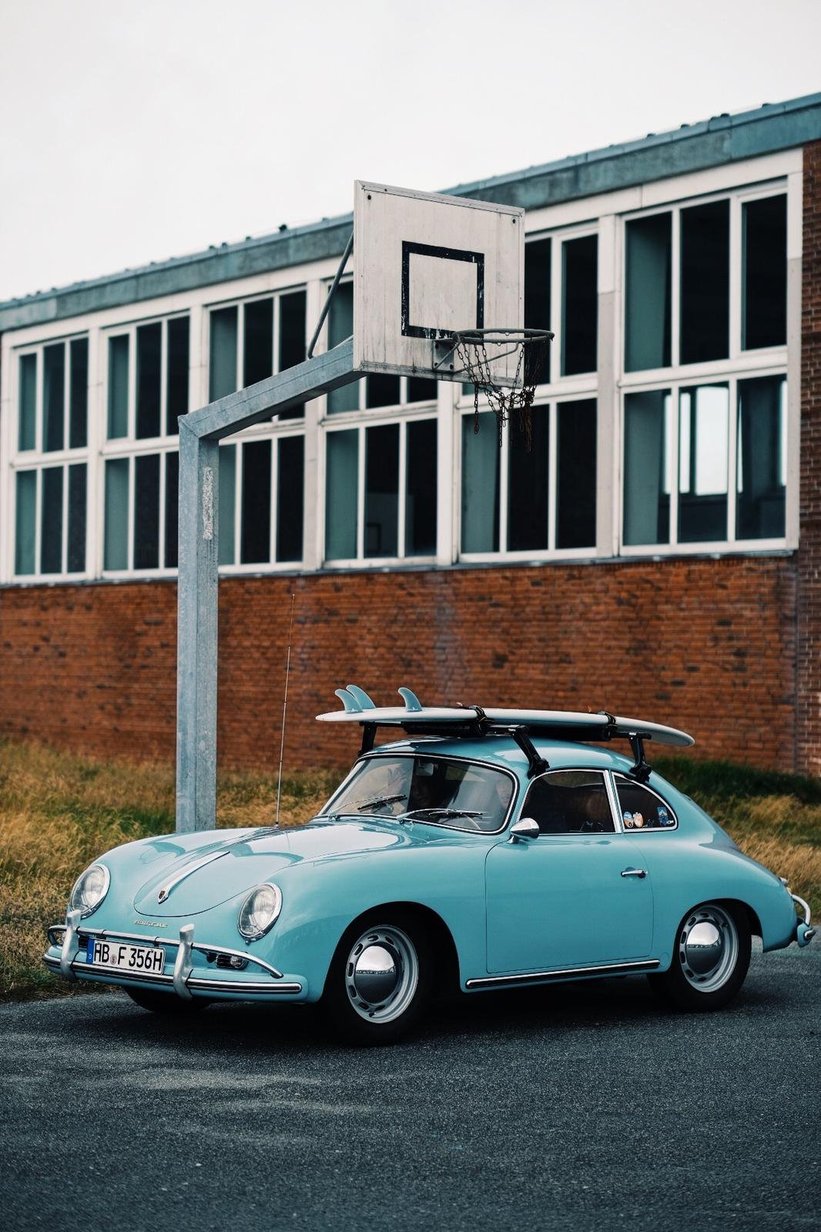 One day Ken Hake, a native of Sylt, decided to combine the two things he loves the most in life: surfing and air-cooled Porsches. Thus, the Petro-Surf festival was born. This year's event was bigger than ever, the warm and friendly family-like atmosphere was dampened only by inclement weather that tried its best to 'water-cool' the spirits of the participants. Naturally, they were having none of it.
Outside the main town of Westerland, which itself sounds like it came directly from a television screenwriter's imagination, Sylt is a place of extreme and rugged beauty – a moonlike landscape of endless dunes covered in resilient and therefore strangely appealing vegetation. Virtually no trees grow there – only tall grass, beach roses and various stunted bushes.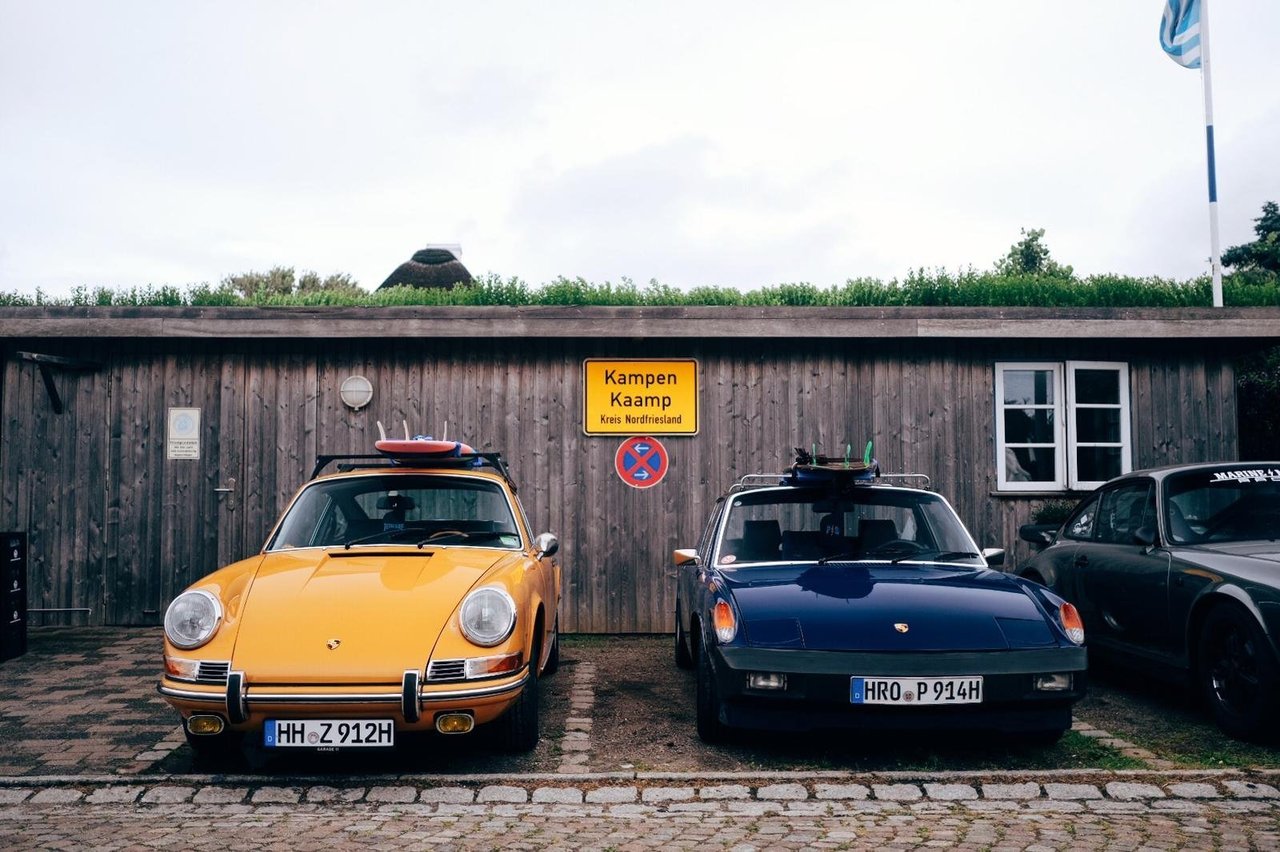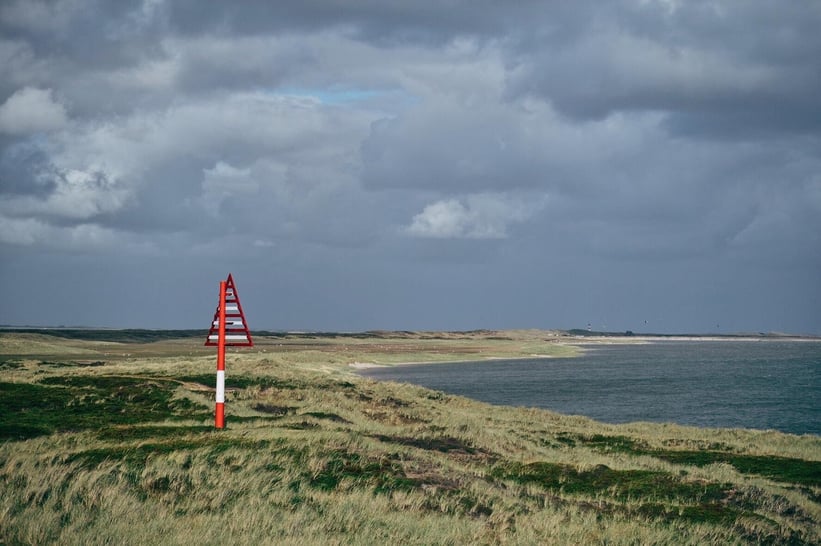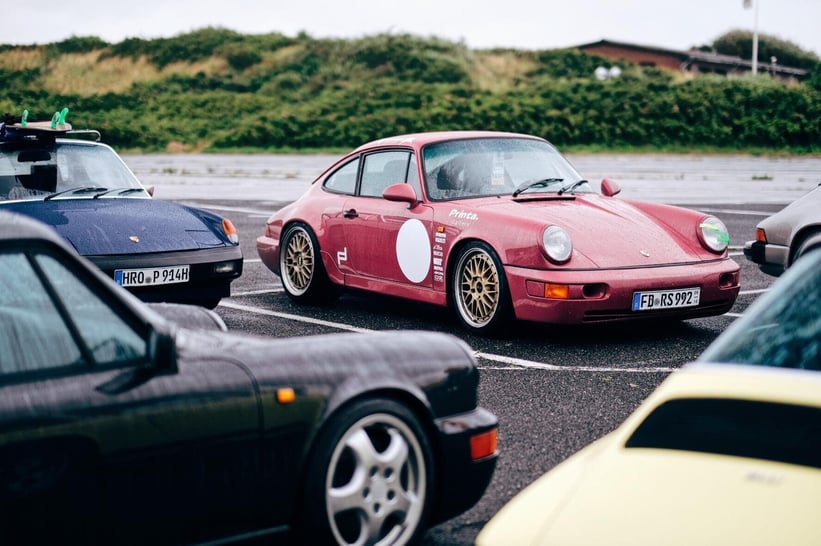 To the west, the island is encompassed by the furious North Sea, with its huge roaring waves that are perfect for surfing, and large white-sand beaches. To the east, there is a vast and shallow bay more suited to windsurfing and kitesurfing. The wind can actually knock you off your feet there. With the outgoing tide, the bay empties as though Moses had raised his hands. If you are brisk enough, you could even wander across to the mainland. Many centuries ago, this was attempted by riders on horseback. They failed miserably.
To reach the island by car, one must either take a train, which leaves from the Schleswig-Holstein town of Niebüll and is definitely the most convenient option, or a ferry from Denmark. A manmade bank named after Field Marshal Hindenburg is the only thing that connects Sylt to the German mainland.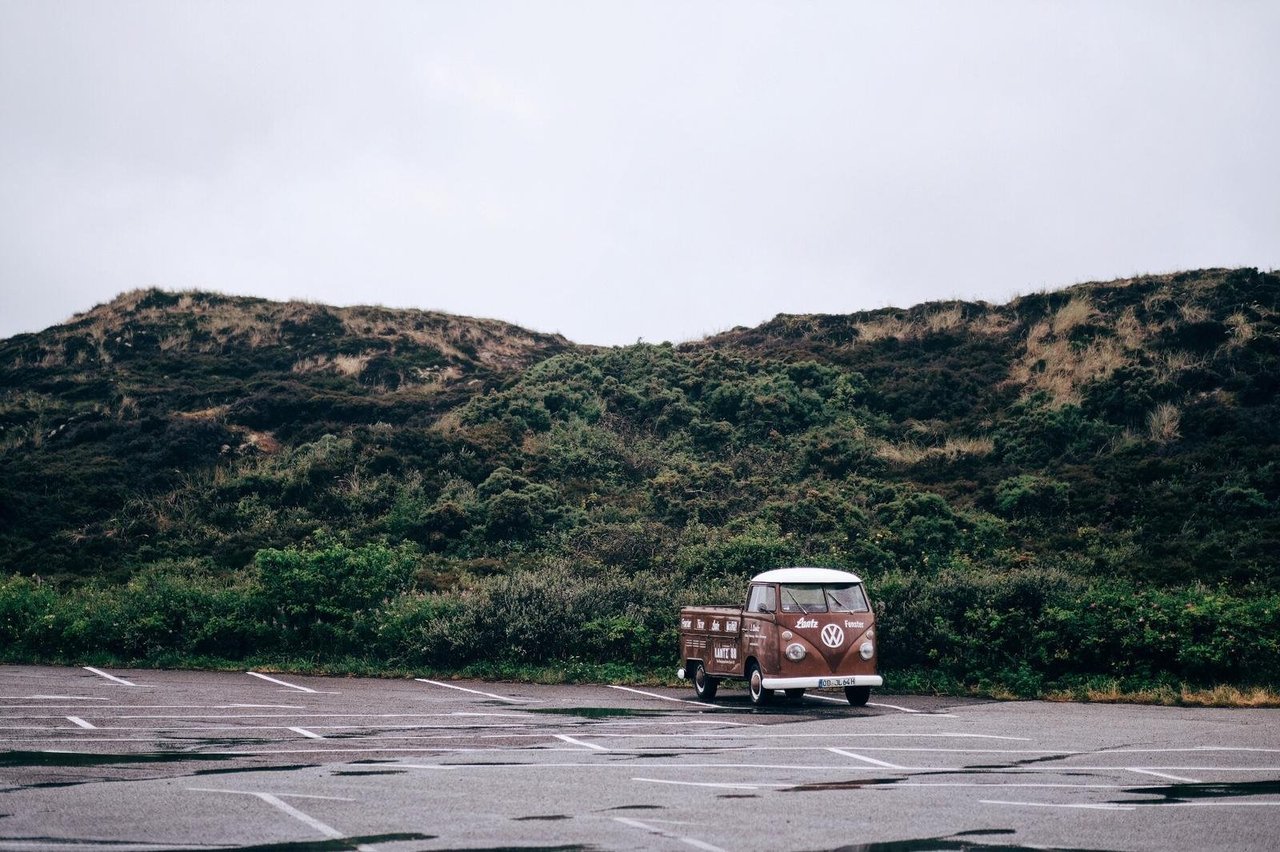 The ferries and car trains are always filled to the brim with tourists trying to reach their holiday homes and the island's many hotels, even on days like these when the weather frankly sucks. The heightened tourism is understandable: Sylt is considered something of a snobbish holiday destination for the well-to-do. Its nickname as the German Hamptons certainly prevails.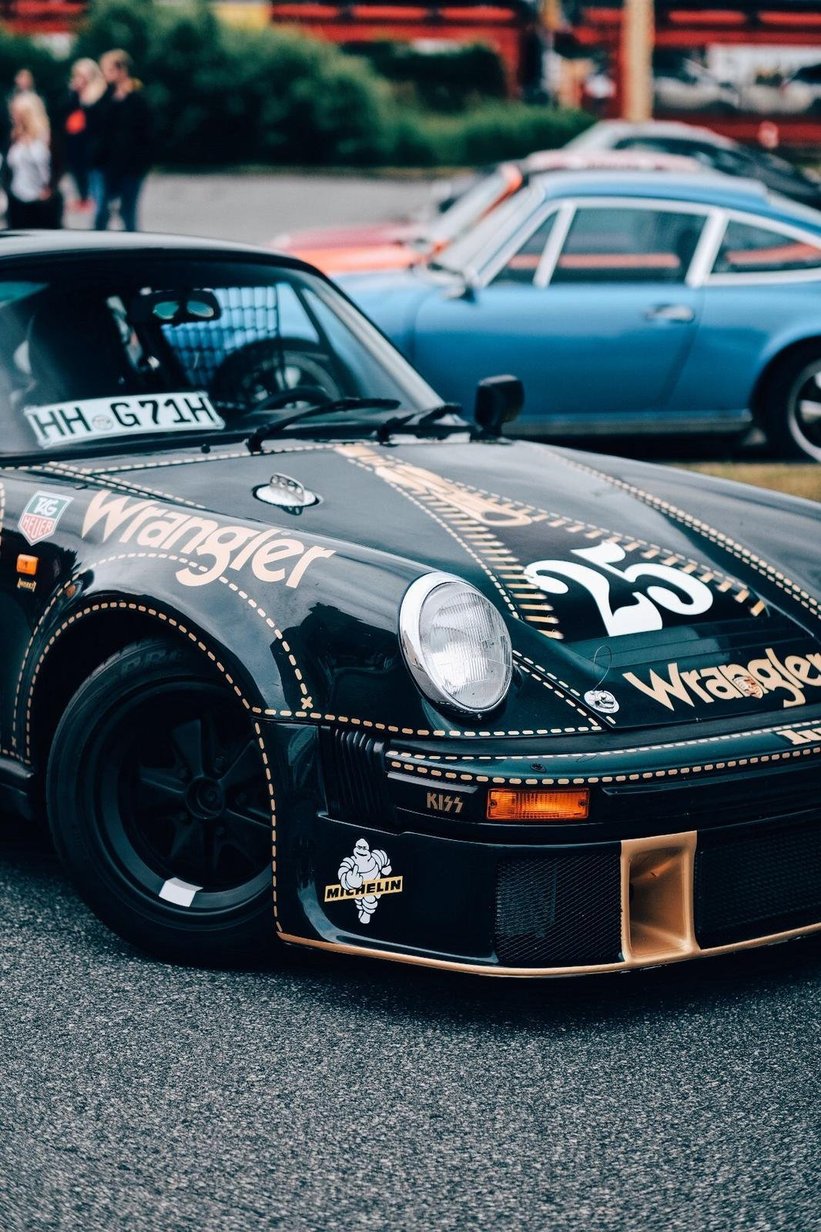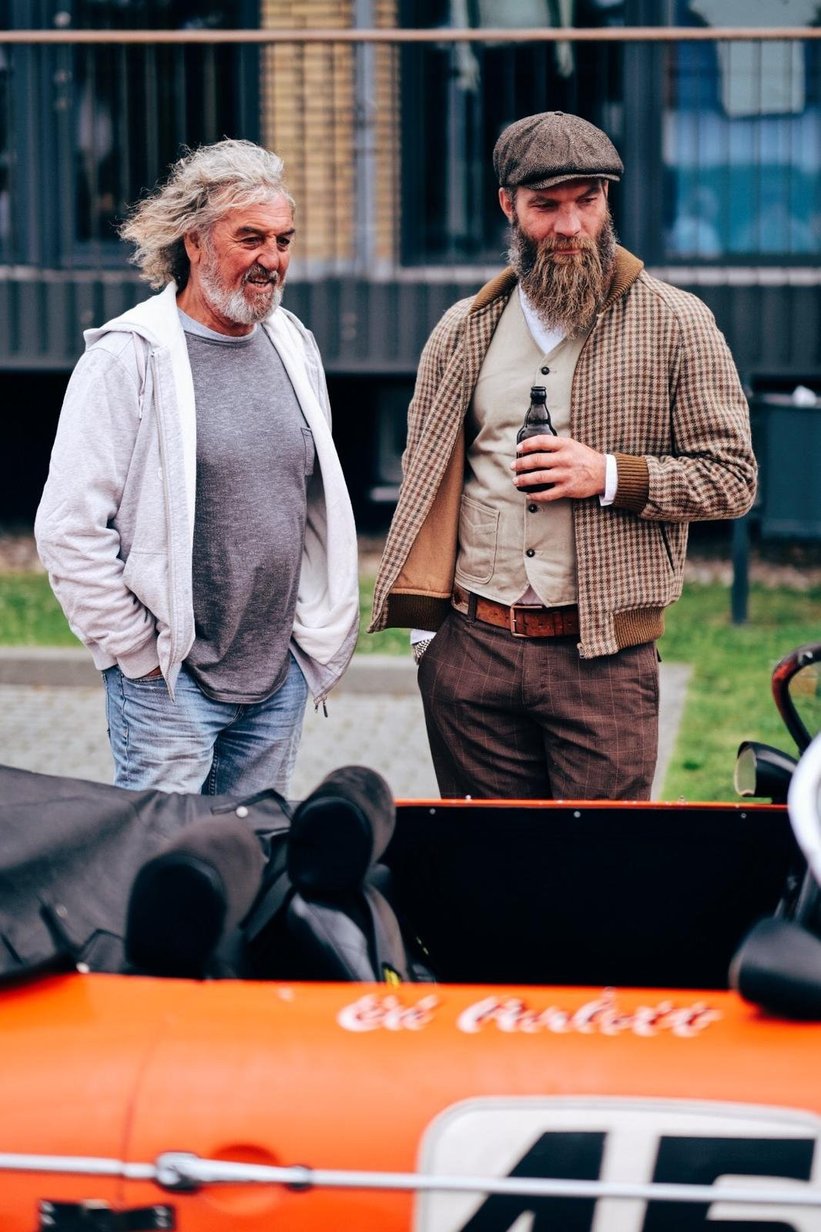 On this occasion, though, a more laid-back crowd is taking over and the countless Rolls-Royce, Bentleys, Mercedes-Benz AMGs and Maybachs have made way for over 30 modified Porsches. There are big smiles, beards, tattoos, Vans, leather, and denim aplenty. The fashion choices of Petro-Surf's arrivals convey the spirit of freedom, creativity and nonconformism. Many are wearing Ken Hake's 'Marine Machine' sweatshirts and jackets as a tribute to the spiritus movens of the event.
We've entered the realms of highly Instagram-able vintage watches, Louis Vuitton toolkit covers, analogue cameras, longboards and craft beer (alkoholfrei, of course). The luftgekühlt Porsche surfers have arrived from all over Germany and are causing quite the stir. And we haven't even got to the cars yet.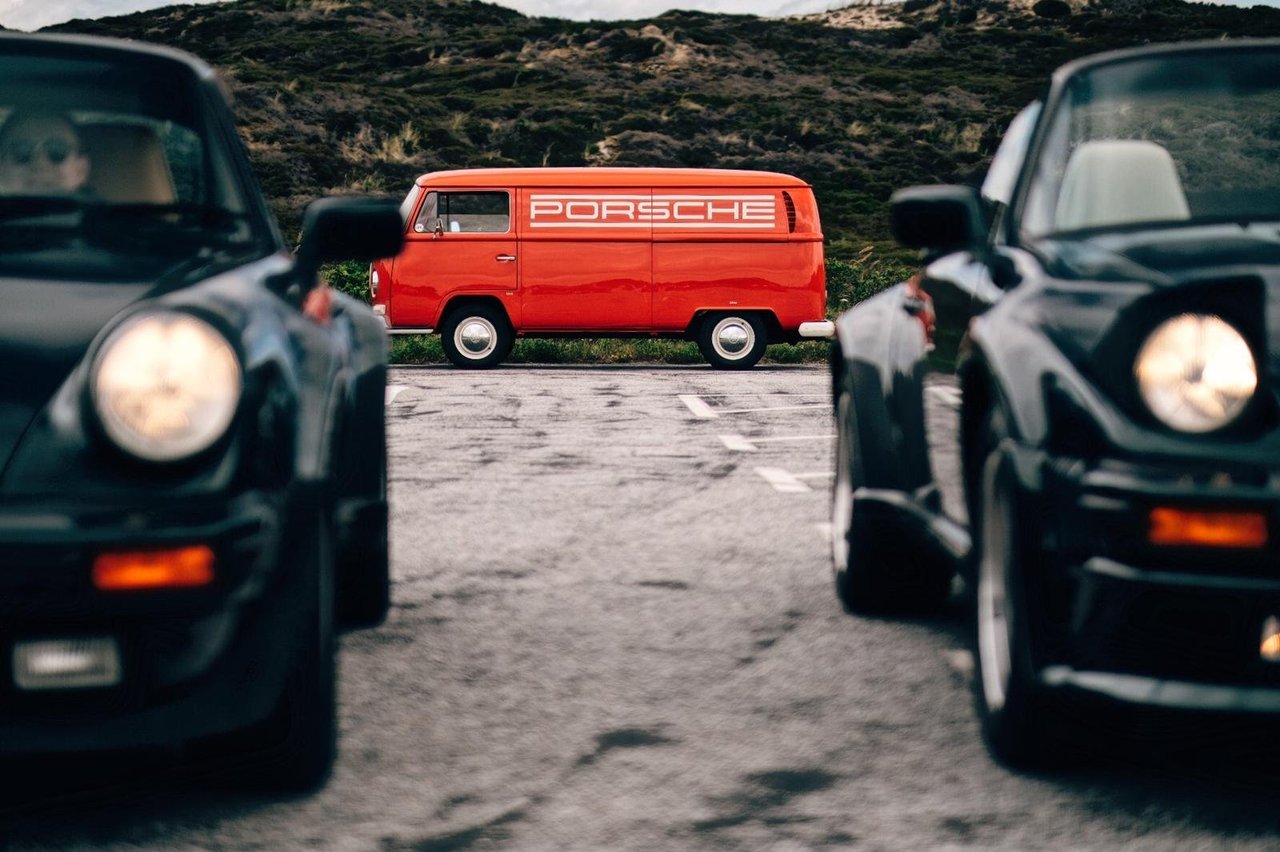 In the true spirit of the post-modernist mindset, Petro-Surf was founded as a remix of an edit of a mashup. It's Wheels & Waves meets Luftgekühlt meets Cars and Coffee, or rather your casual Sunday run out with some buddies. There are no rules and no business cards – just good, old-fashioned hanging out, admiring the wheels of others and doing a fair amount of driving in between.
It's a friendly, welcoming atmosphere and during the whole festival, you get the feeling that even if you'd turned up in an early water-cooled Porsche, you'd have been accepted by this colourful crowd. Oh, and while the event culminates in a surfing competition, participation isn't mandatory.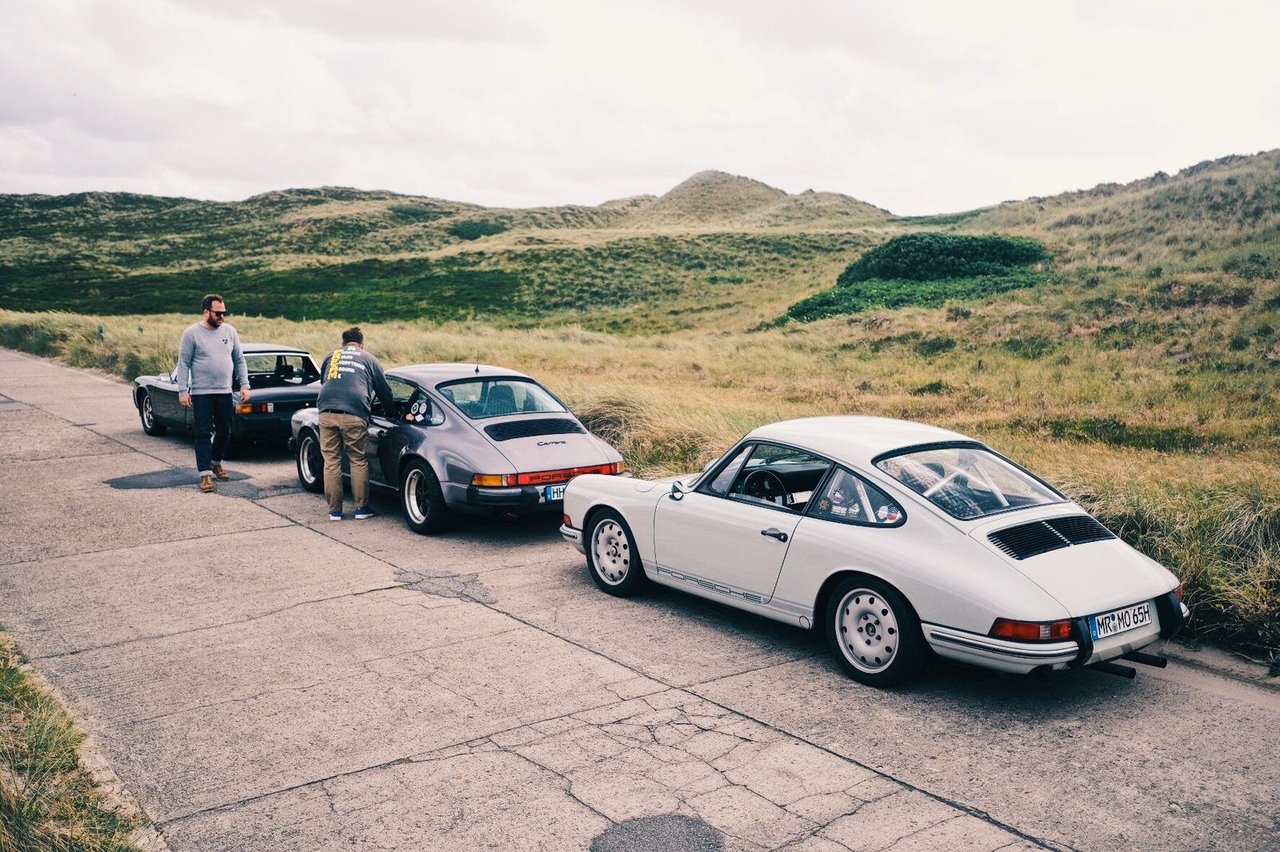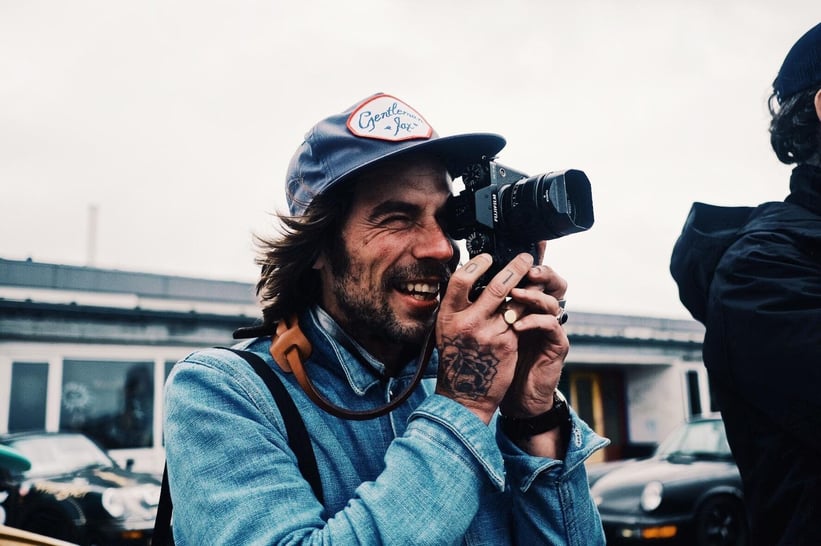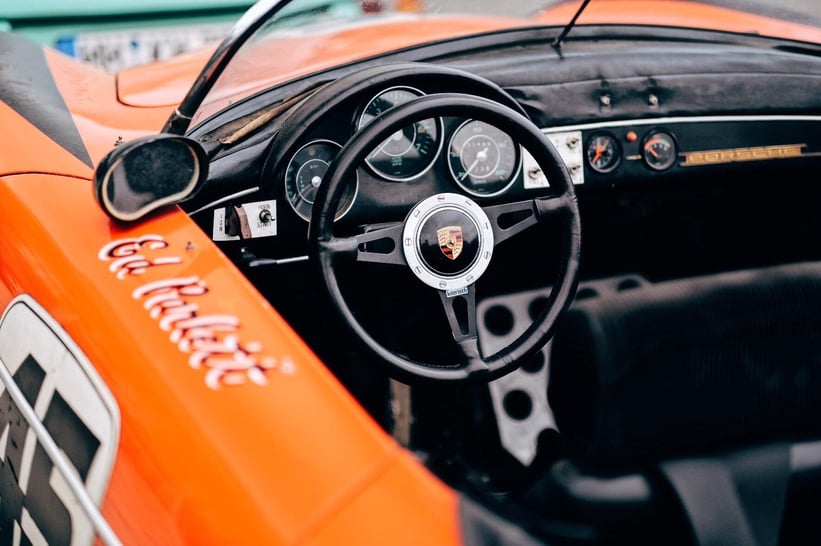 The hashtag and overriding philosophy of Petro-Surf is #itsallaboutthepeople – something that comes up in conversation a number of times throughout the weekend. After all, one-make car clubs can prove increasingly dull. Here it's the opposite, with the combination of owners' personalities and their reflective machines making this event truly special.
Examples? Let's start with Ken Hake's immaculate Marine Machine 911 Carrera 2 3.2 that's equipped with one Recaro racing bucket seat, a semi roll cage and a specially designed shelf in place of the passenger seat that can hold up to three surfboards (with a little help from the seatbelt). Hake uses the car to fly up and down the Pyrenean mountain passes and for doing a spot of surfing in places such as Biarritz. He sometimes even sleeps in the car before driving back home. It's a true 'easy rider' with a good dose of track-day spirit.
Other special cars in attendance include an Oak Green Metallic Porsche 930 Turbo pumping out 1.2bar of boost controlled by an industrial gas valve knob. Its livery is inspired by the famous Wrangler 934 racer, reinterpreted by the owner in green and gold. Every bit of the car has been subtly improved, from the brown corduroy seats to the gold inlets and numerous stickers. Our favourite is the one resembling the Rolls-Royce logo that instead reads 'Rolls Raus' – roll it out!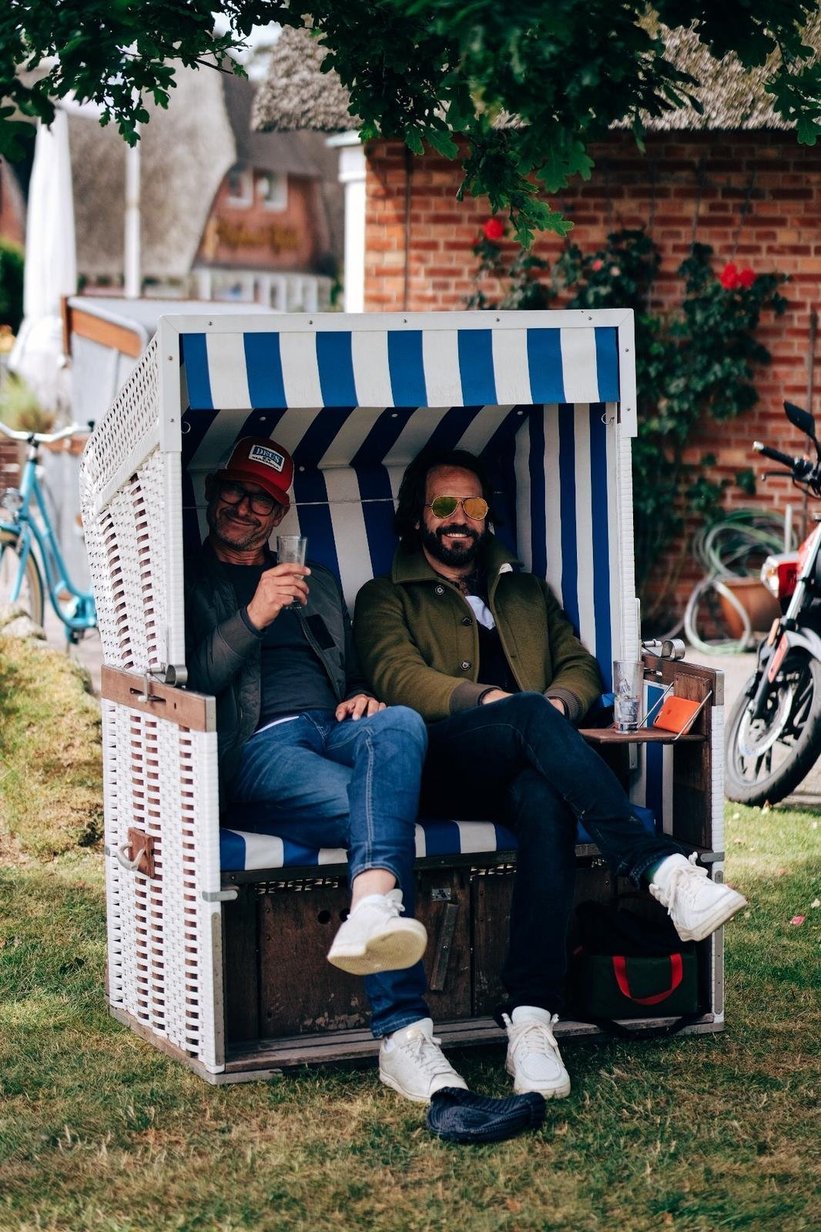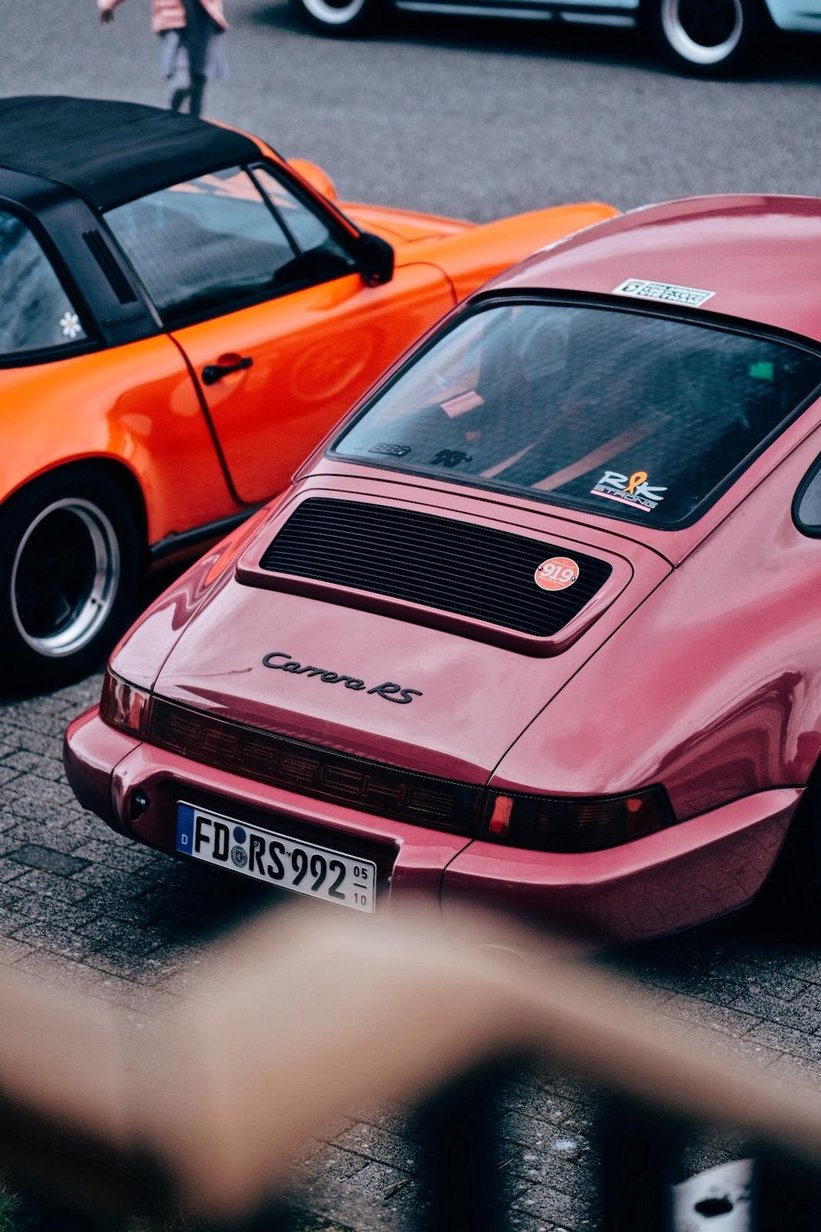 Spending the days around these cars is enough to make your head spin. How about the Dolphin Grey Porsche 912 with a 2.2-litre Carrera T engine, 2.4S brakes, Weber carburettors, a Heigo roll cage and headlights by Françoise Ouzilleau? It's low, mean and loud, with all its chrome powdered in black and all four wheels changed from stock to 965 spares, sandblasted and powder-coated in Dolphin Grey to match the exterior. Moritz and his wife Kerstin drove for 10 hours from Frankfurt to Petro-Surf, which is telling of people's commitment to these cars and the scene that surrounds them.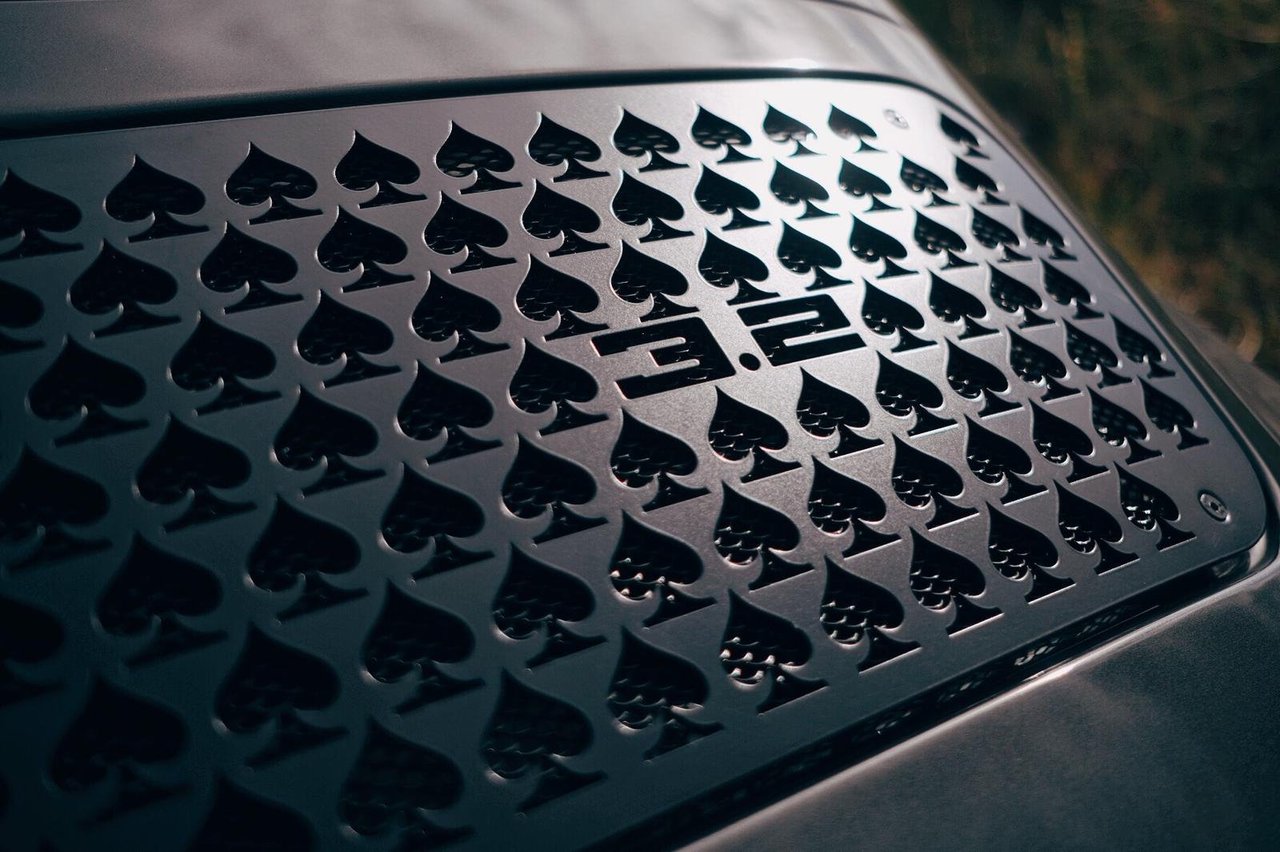 Next, there's the lovely seemingly standard first-generation Targa owned by Ralf, a prominent member of the Heck Crew Hamburg. It's only when you take a closer look that you spot its modifications such as the ultralight custom grille by Spades Customz (laser-cut in the shape of playing card spades), the balsa-wood Carrera GT-inspired gear knob and the original Motorola mobile phone in the cabin. The only things that give the game away externally are the modernised 9eleven headlights with integrated indicators.
There is also a raft of gorgeous mid-engined Porsche 914s present boasting those huge brass-coloured letters on their tails, some cool patinated (and even rusty) Porsche 911s with or without surfboards strapped to their roofs, a meticulously restored baby blue Porsche 356 and an orange 1957 Porsche 356 Speedster owned by United Garages.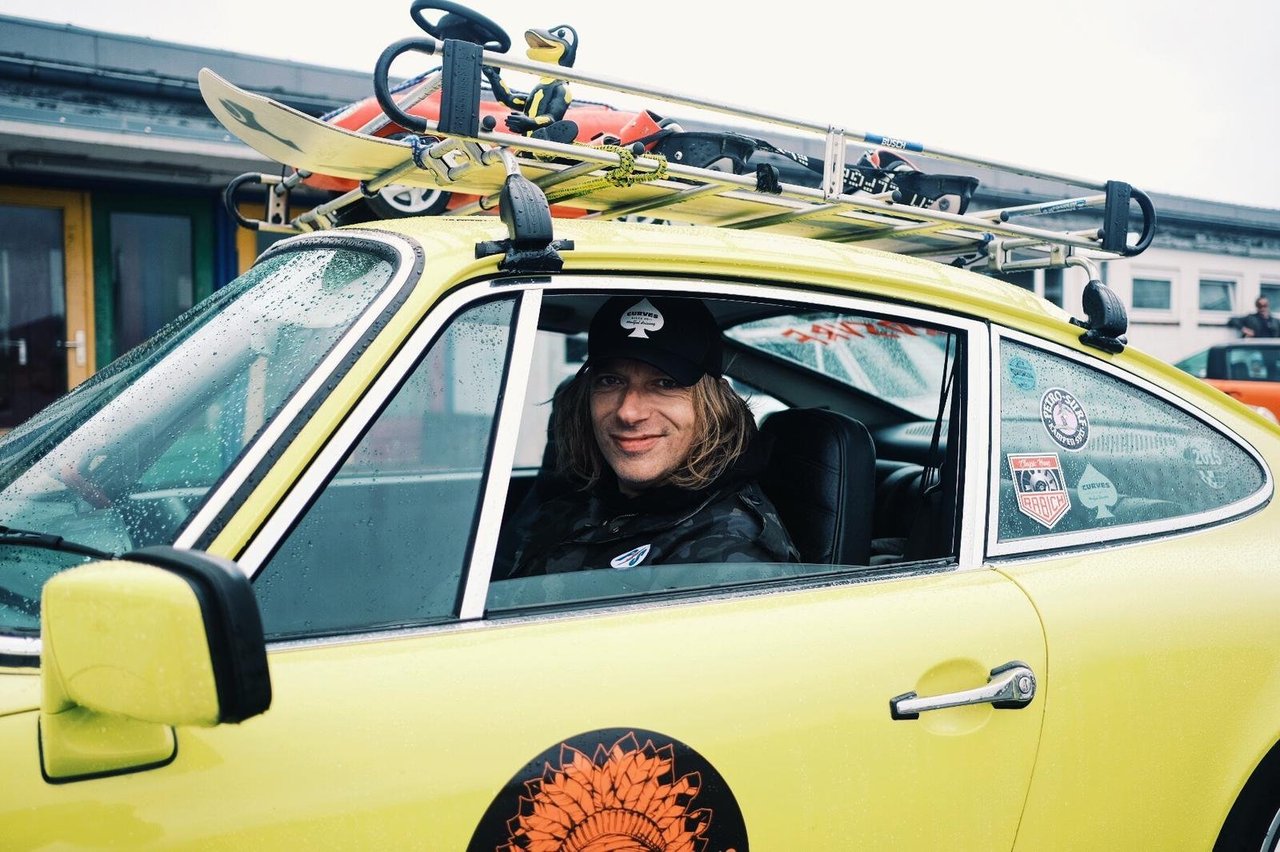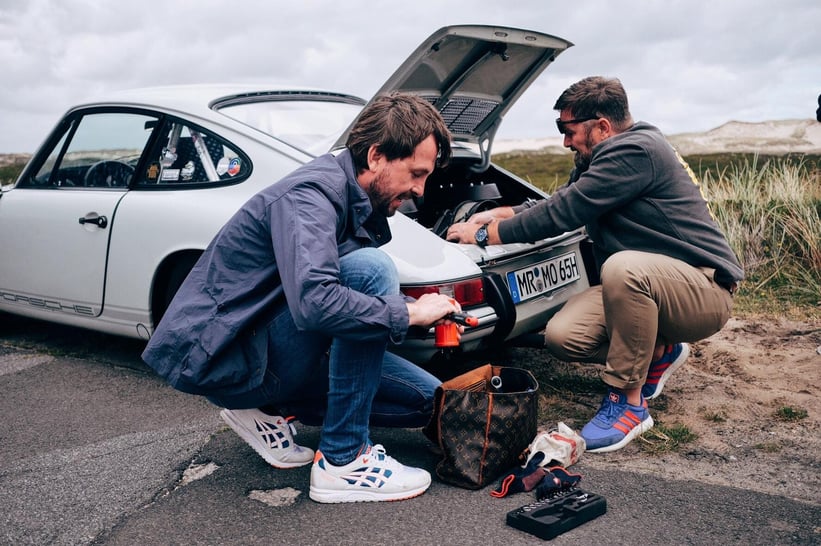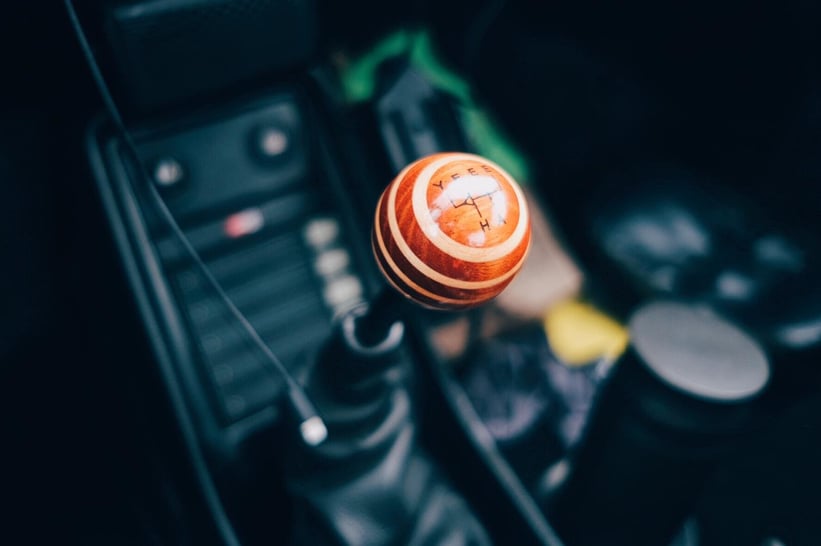 The car was originally bought by a certain Max Hoffman, Porsche's New York-based distributor, and raced by Ed Parlett on all of the East Coast's most famous racetracks. It was subsequently sold to a German in Quakertown and put into a barn, where it remained until 2008. After being discovered and recovered back to its homeland, the car was reborn under the watchful eye of United Garages' owner Ronald John Szasszer. Mechanically restored to perfection, the Speedster retains all of its original paint and trim and has, therefore, become a fascinating history lesson in itself. You can even buy a scale model of the car built by Schuco.
Suffice to say, whether it's driving, having your photo taken by Vince Perraud or simply listening to a great band while drinking a beer and eating crab rolls, if you love modified classic cars that reflect their owners' tastes and imaginations, Petro-Surf is the place to be.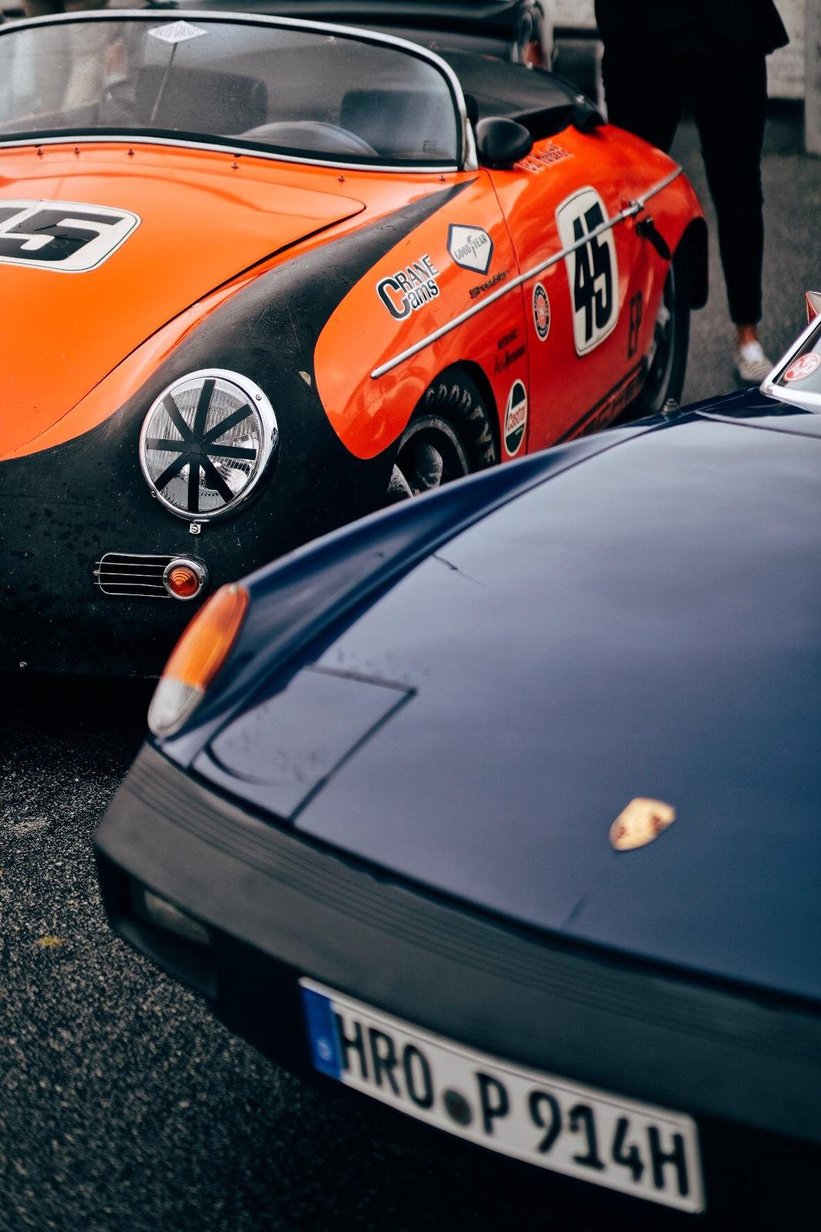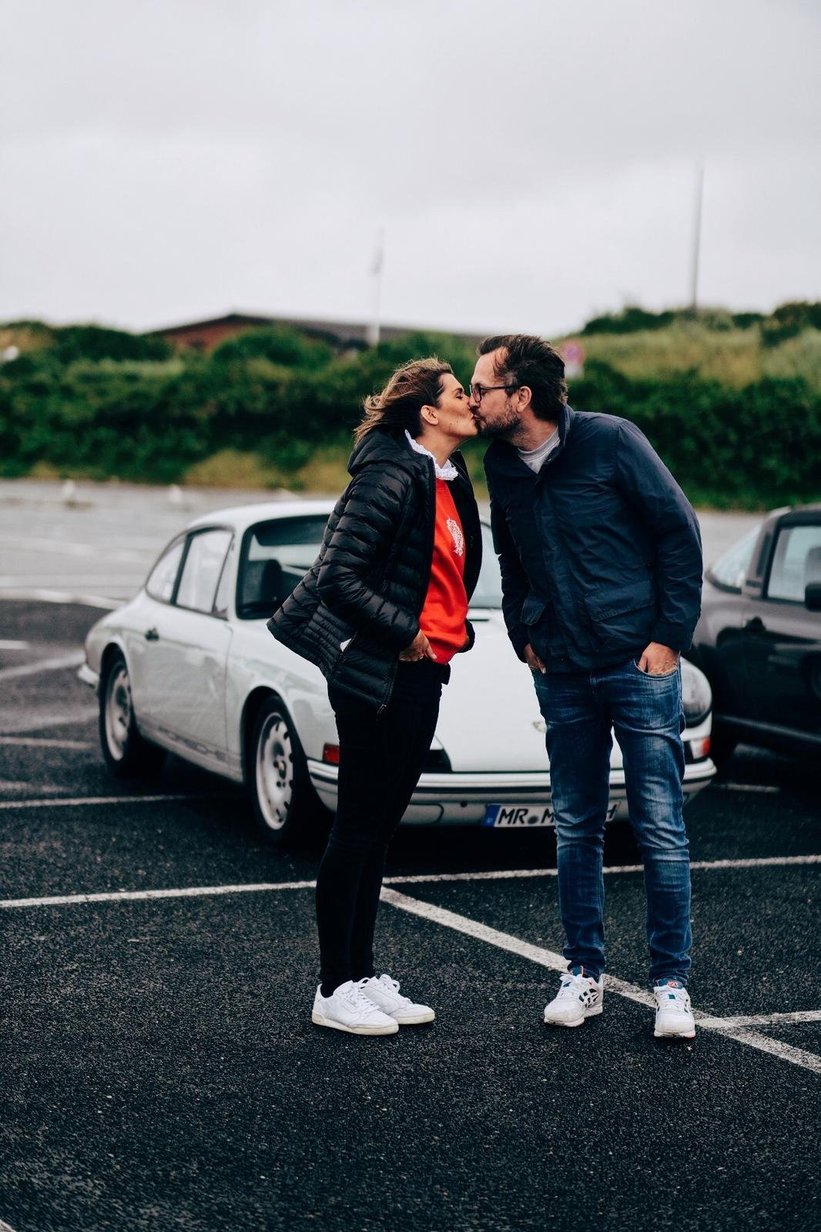 It's small and intimate and not at all heavy on corporate sponsorship and branding, despite Porsche Classic's casual involvement for the second time. It's as egalitarian as you can find. We, for one, are certainly ready to return next year – even if the good folks at the Porsche Museum don't lend me a slant-nosed 930 Turbo Cabriolet to enjoy. More on that coming very soon on Classic Driver…
Photos: Blazej Zulawski for Classic Driver © 2019