Since launching Classic Driver in 1998, we have been asking ourselves the same old question: which cars belong into the perfect garage? Naturally, we change our mind on a weekly basis, depending on which cars we drove or spotted in the Classic Driver Market. And all of us cherish our very own automotive taste. So, when our friends at Concours of Elegance offered to celebrate our 25th birthday with an anniversary display at Hampton Court Palace, it wasn't easy for us to pick six of our favourite cars from a back catalogue spanning two and a half decades. In any case, it had to be eclectic, with some verified icons with a twist – and some obscure marmite cars in between. To us, a collection of icons and unicorns is beautiful, but boring. You need something weird and quirky to spice things up. So here they are, the six cars we put into our anniversary garage this week. Which one do you like best? Or is any trademark Classic Driver car missing from our line-up? Visit us at Concours of Elegance and let us know!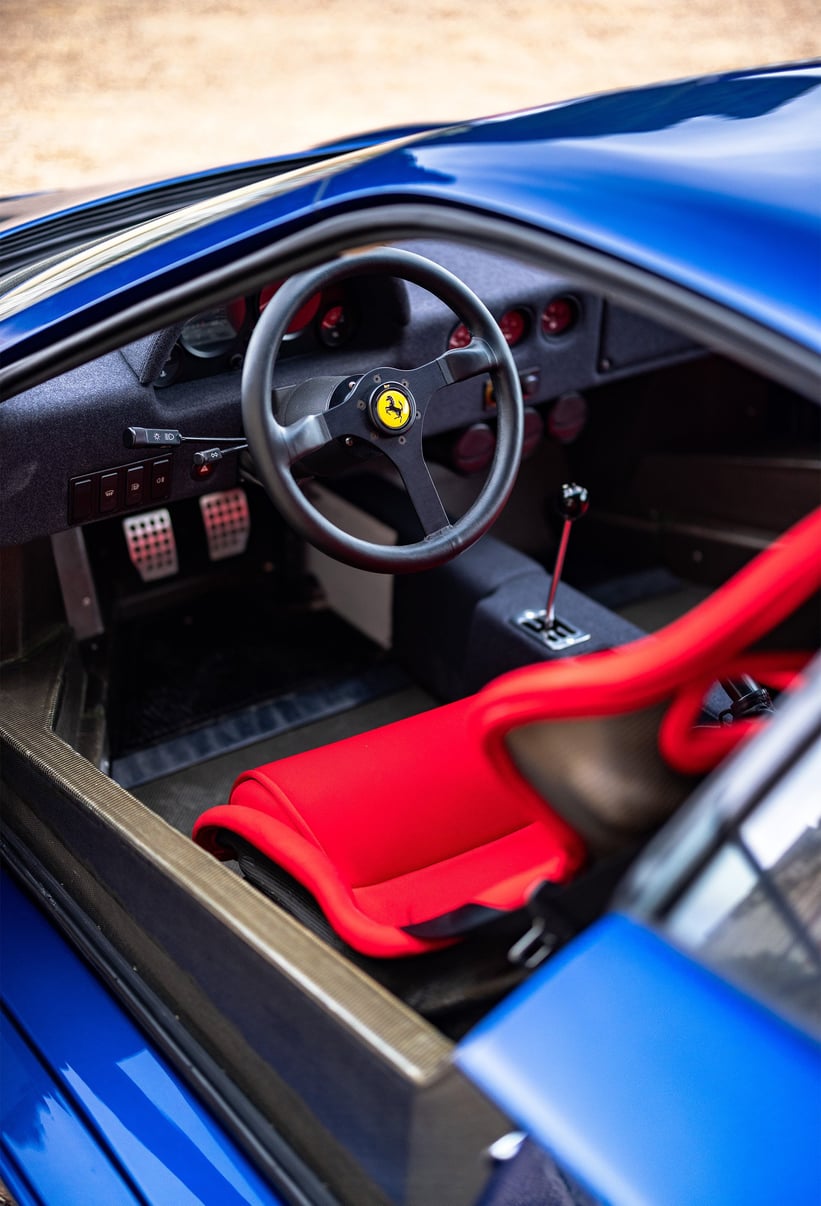 F40 BLU
Back when Ferrari launched the F40, buyers could order their V8 supercar in any colour – as long as it was Rosso Corsa. But even in 1980s Maranello, there was an exception to every rule. And depending on the sum on the cheque you casually put on the table, the option list extended significantly. It is said that some cars left the factory in yellow, black and grey, with the Sultan of Brunei partly responsible for the supercar rainbow.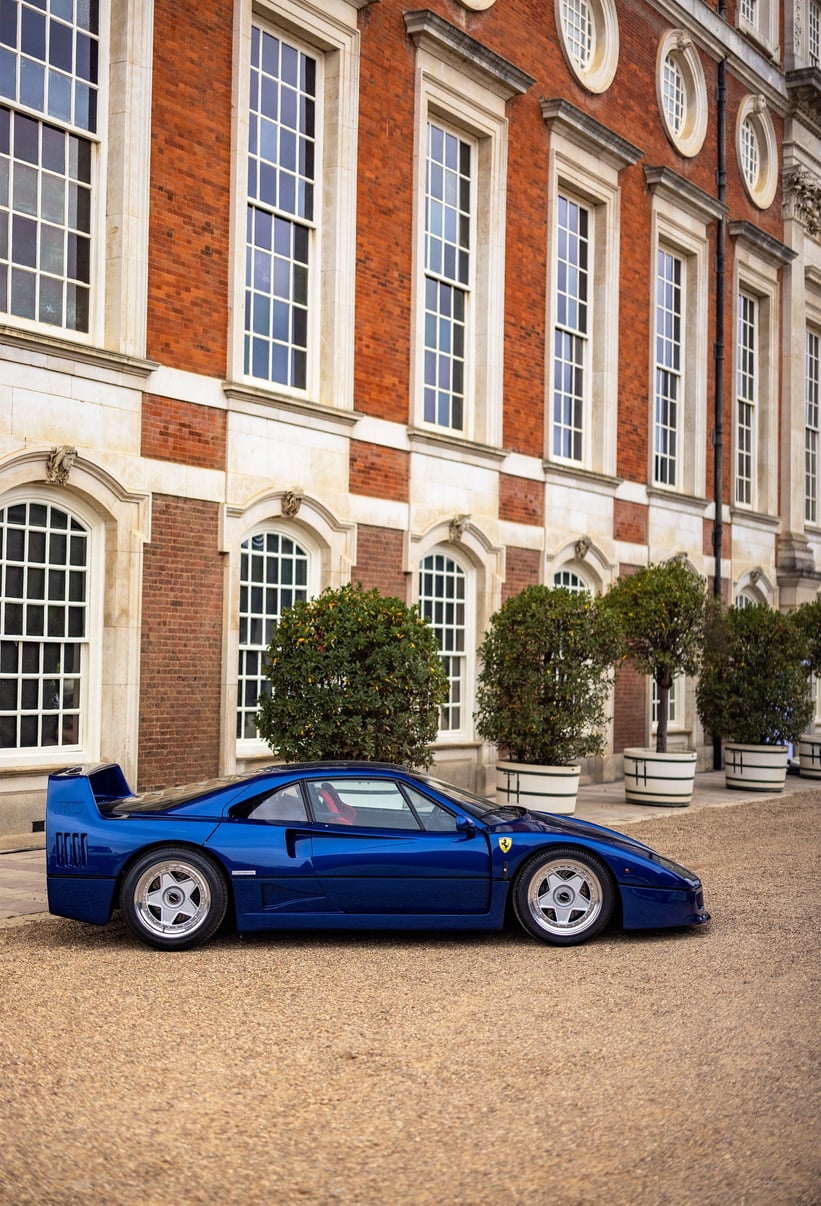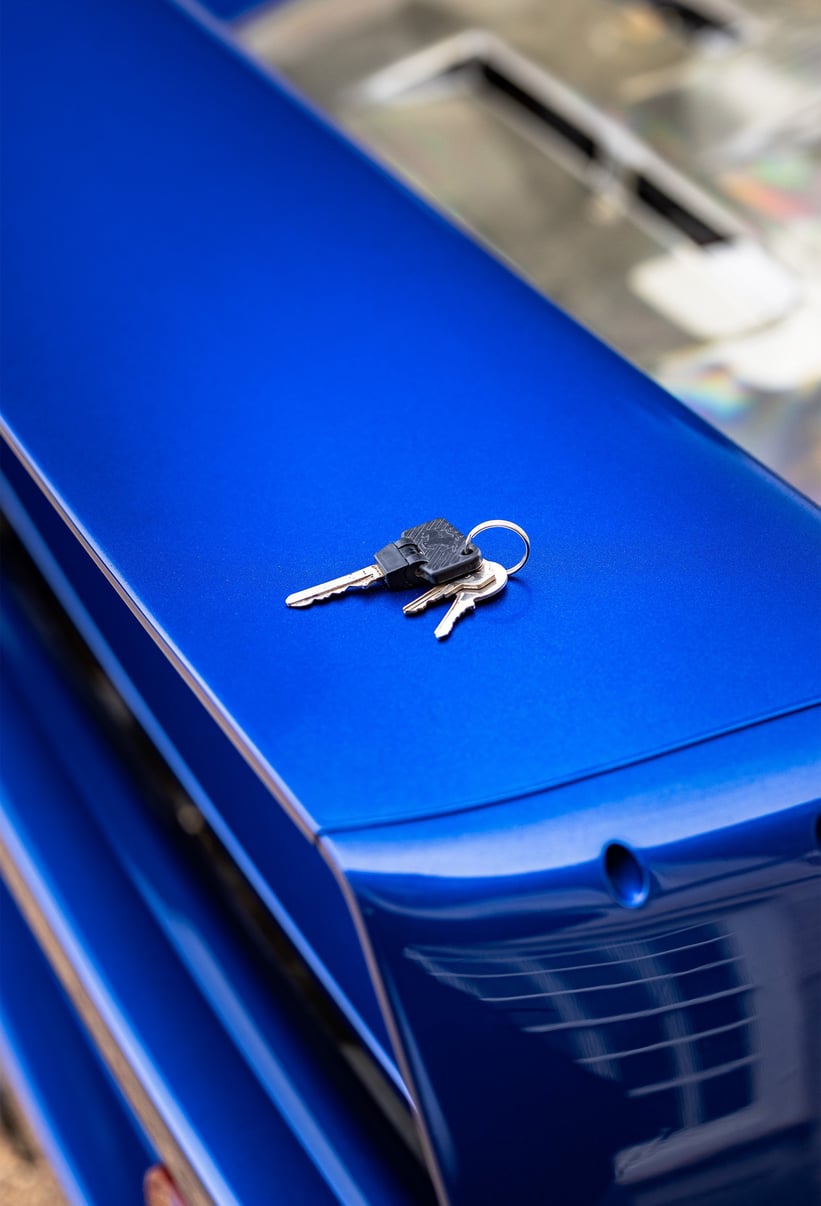 However, in recent years creatively specced Ferrari F40s have become a very niche, but very high-end trend in the collector car world. And while Eugenio Amos might have kicked off the challenge with his "Verde Abetone" F40, for our London anniversary event, the famous, Ferrari Classische-certified 'F40 BLU' that was painted in this alluring shade by Carrozzeria Zanasi in 2015 was the car to have. Luckily, our pal Simon Furlonger did not think twice before handing us the (surprisingly unspectacular) keys to this dream machine.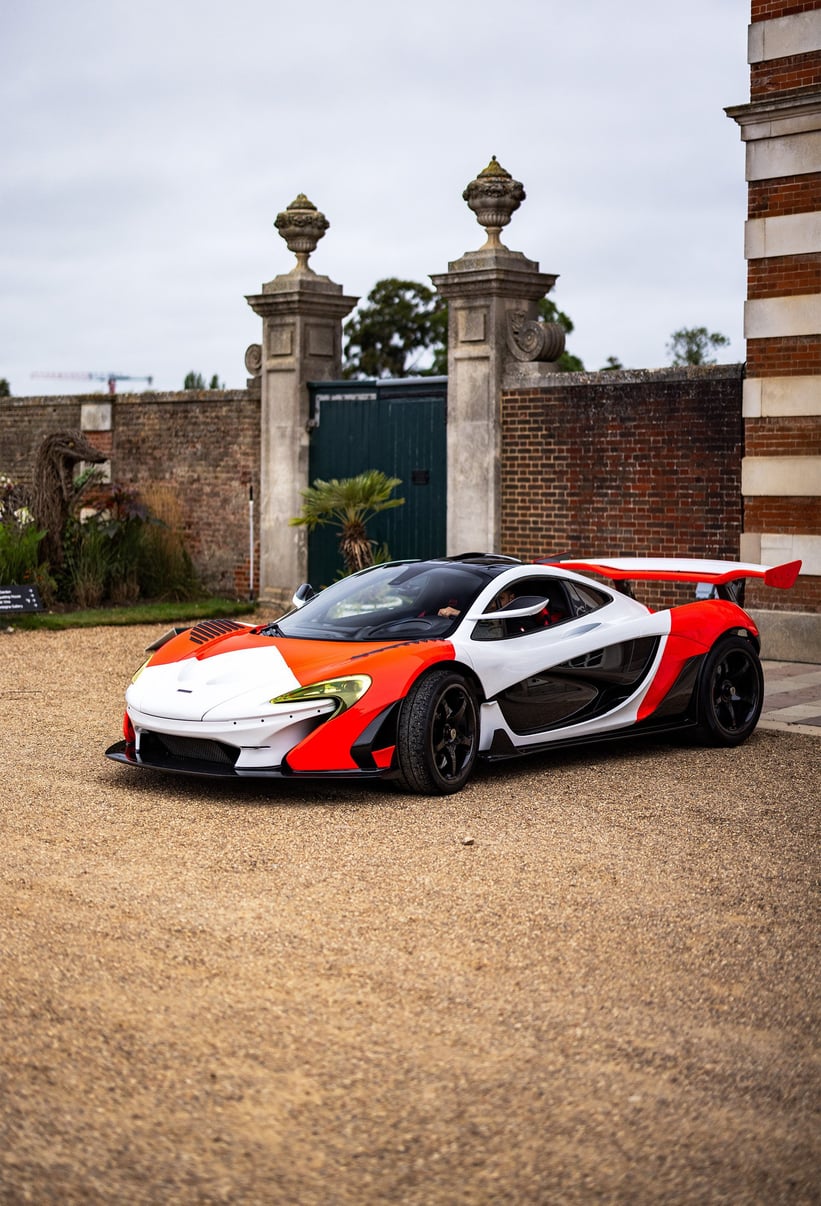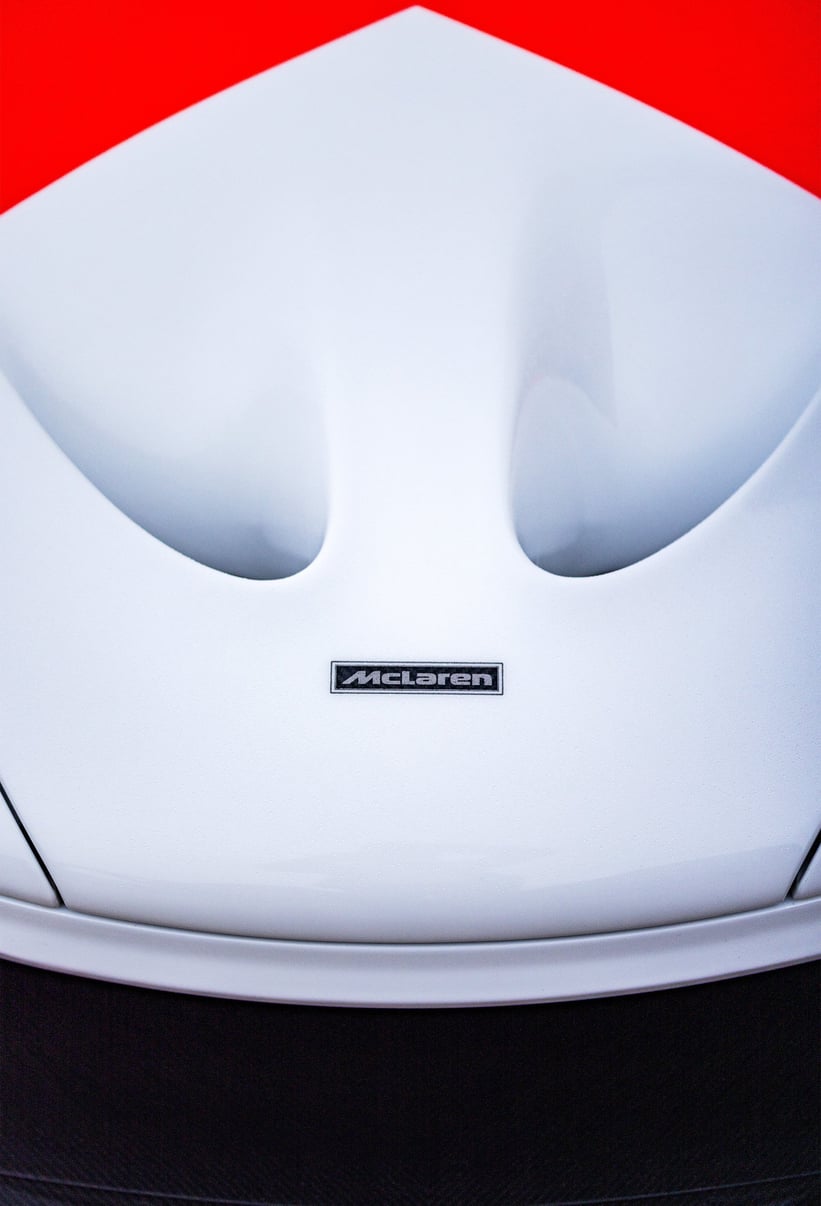 Smoking Hot
Here to represent the modern era of simply bonkers hypercars, we have the mighty Lanzante McLaren P1 HDK #213. With a livery that pays homage to a certain cigarette brand closely tied to McLaren's world-beating Formula One cars of the 1980s and 1990s, the radioactive orange and white colour scheme perfectly suits the whiplash-inducing bodywork of what is undoubtedly one of the wildest cars ever to wear a number plate.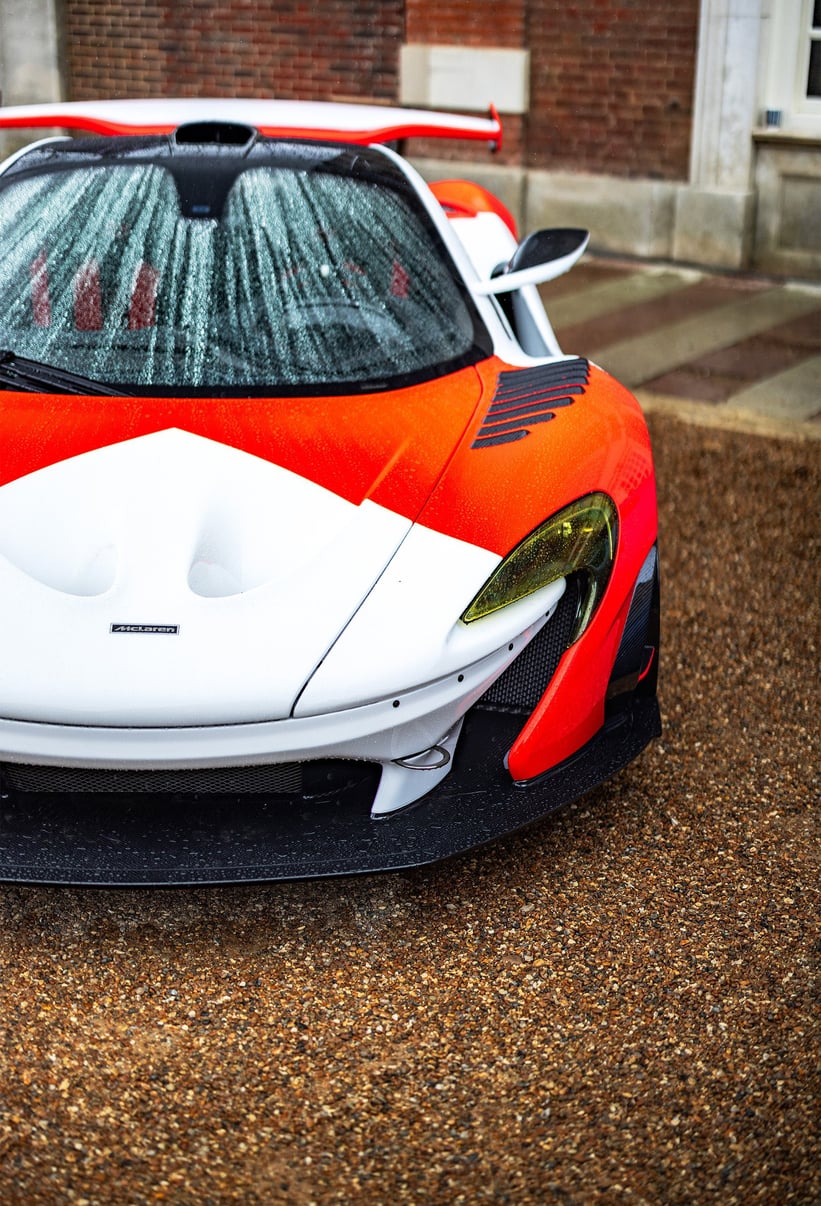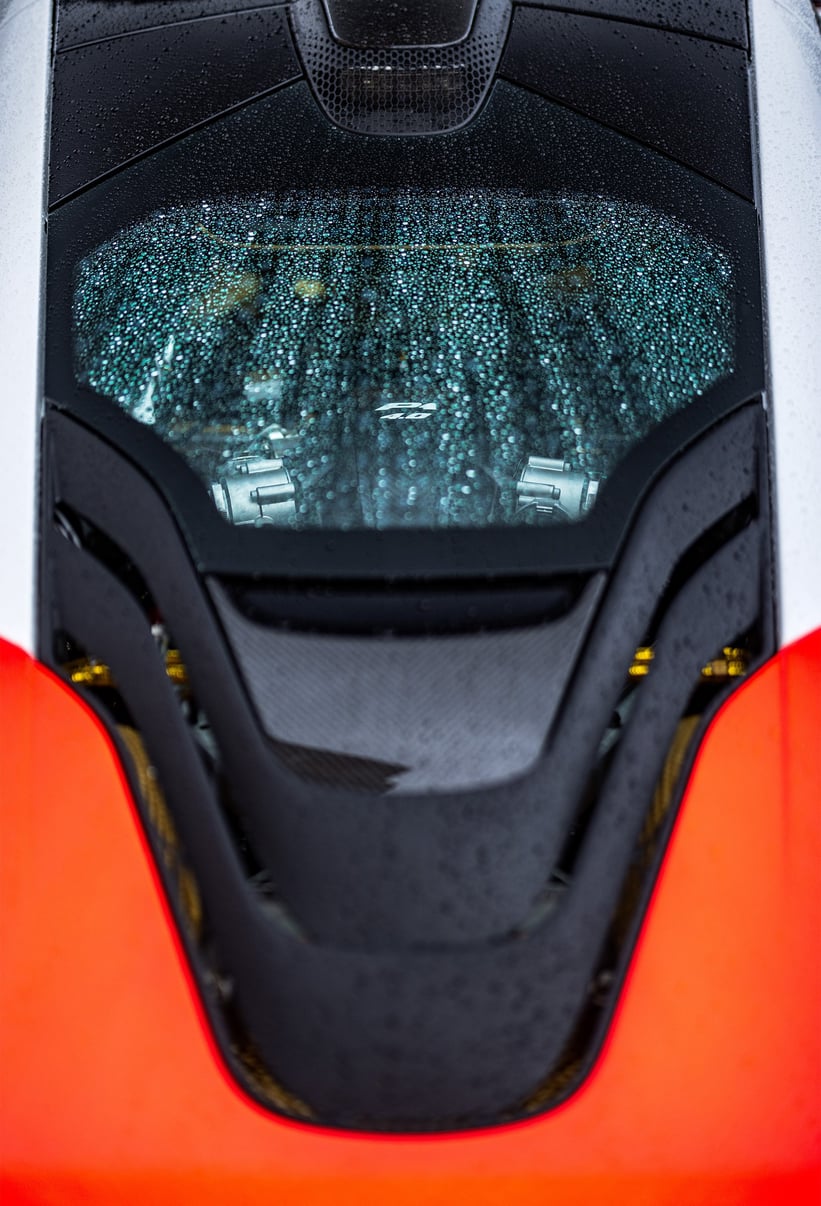 Fitted with a bespoke 4.0-litre twin-turbo V8 pushing out 1,000 irate horses and 1,050 Nm of torque, this P1 has been honed into an even more deadly track weapon than the standard model already was. As a member of the previous decades' paradigm-shifting hybrid holy trinity, there was simply no way we could turn down the chance to include it in our display, especially because history is unlikely to repeat itself as pure EVs become the status-quo.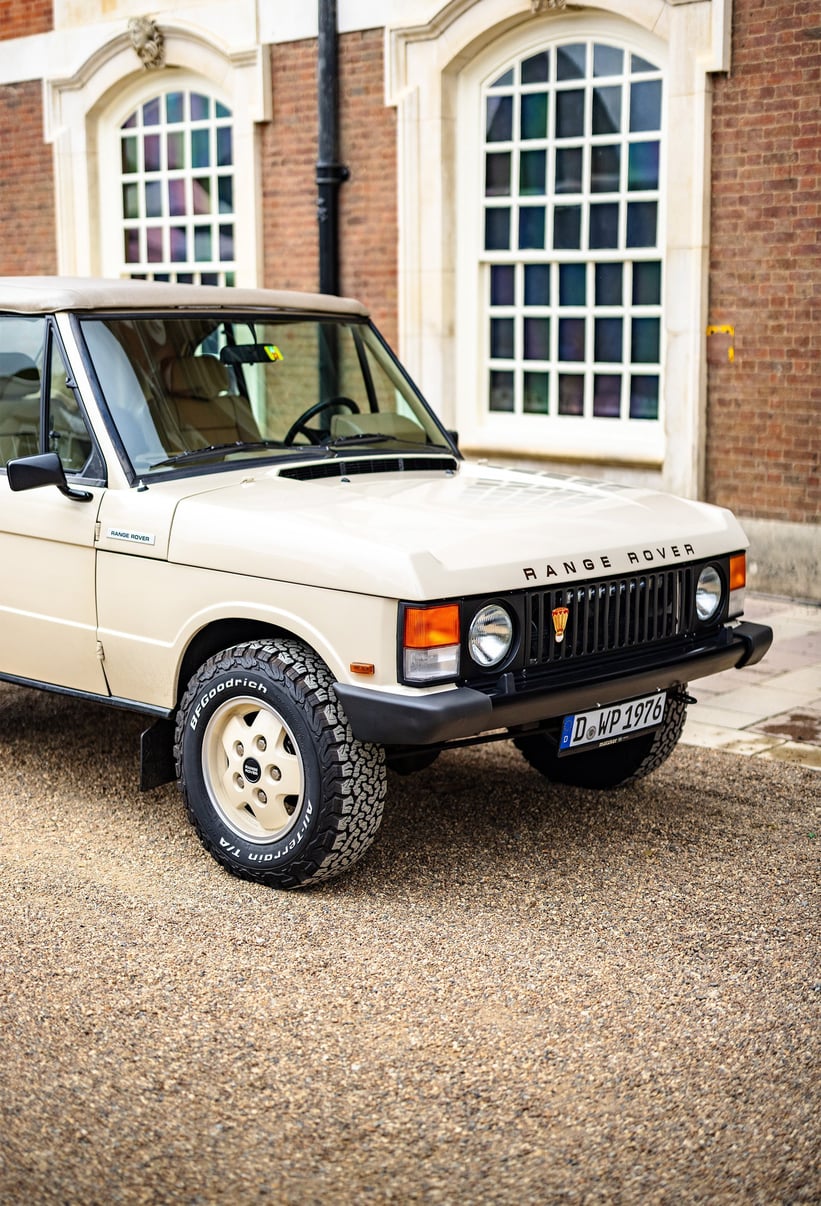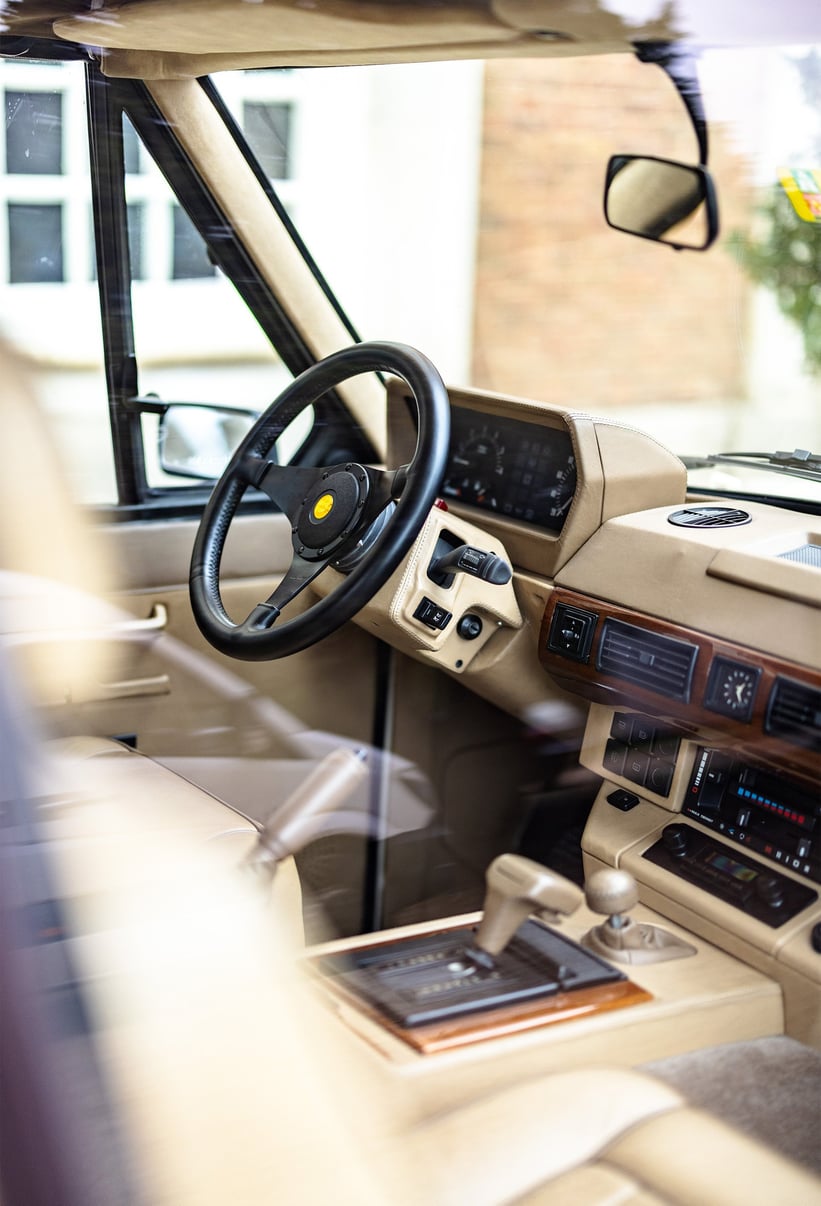 All Good in the Wood
Fresh from the Classic Driver stables, we present this marvellous 1976 Range Rover Goodwood, tailor-made by Wood & Pickett. Keep your Ford Broncos, keep your G-Class Cabriolet's, this is the ultimate topless SUV. At a time when British Leyland's coffers could barely cover the morning coffee, Wood & Pickett were building the ultimate customised Range Rovers, perfect for everywhere from Biarritz to the French Riviera.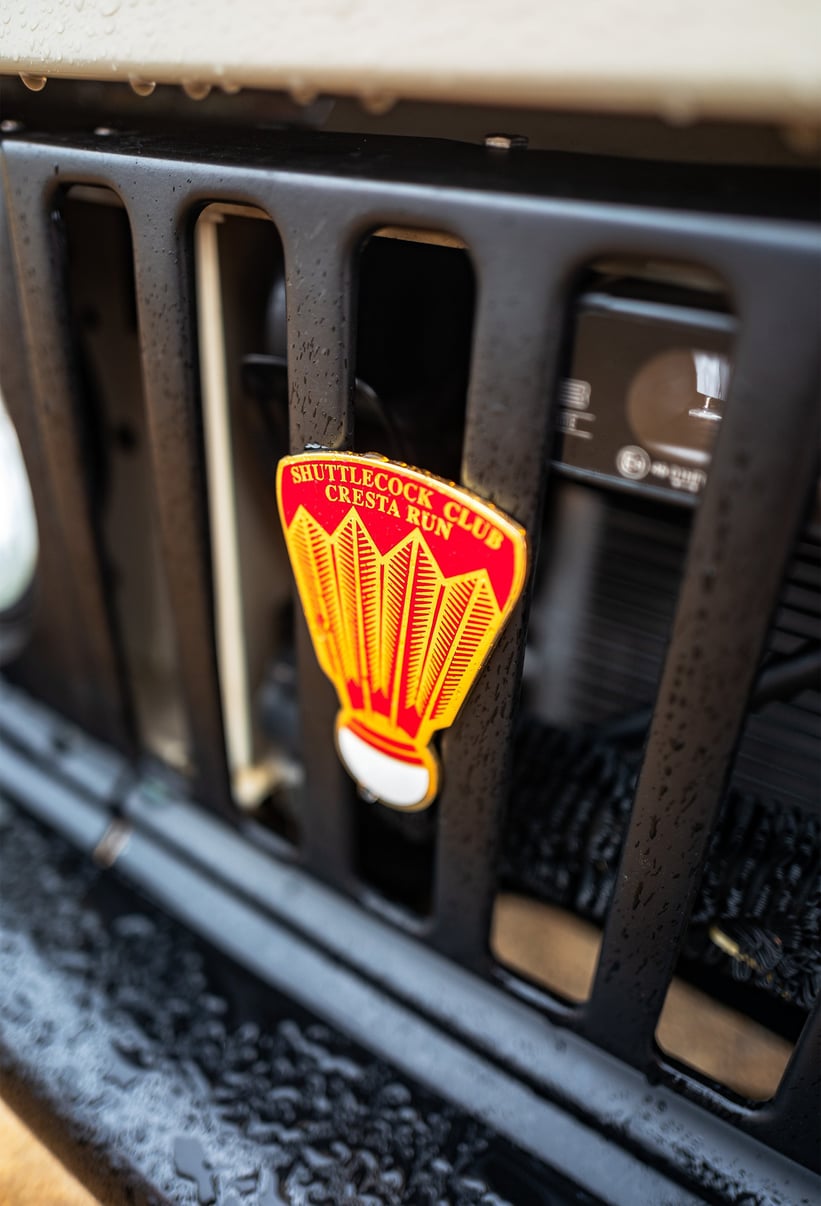 Finished in Rolls Royce Fenland Sedge paint with a perfectly tailored fawn convertible roof, and a sumptous Connolly leather interior, this immaculately restored Range Rover simply oozes desert chic. Powered by an enhanced 215 horsepower 3.9-litre V8 and riding on deliciously meaty B.F Goodrich all-terrain tyres, we simply can't imagine a more perfect off-roader. Oh, and those in-the-know will surely have already recognised the shuttlecock badge on the grille.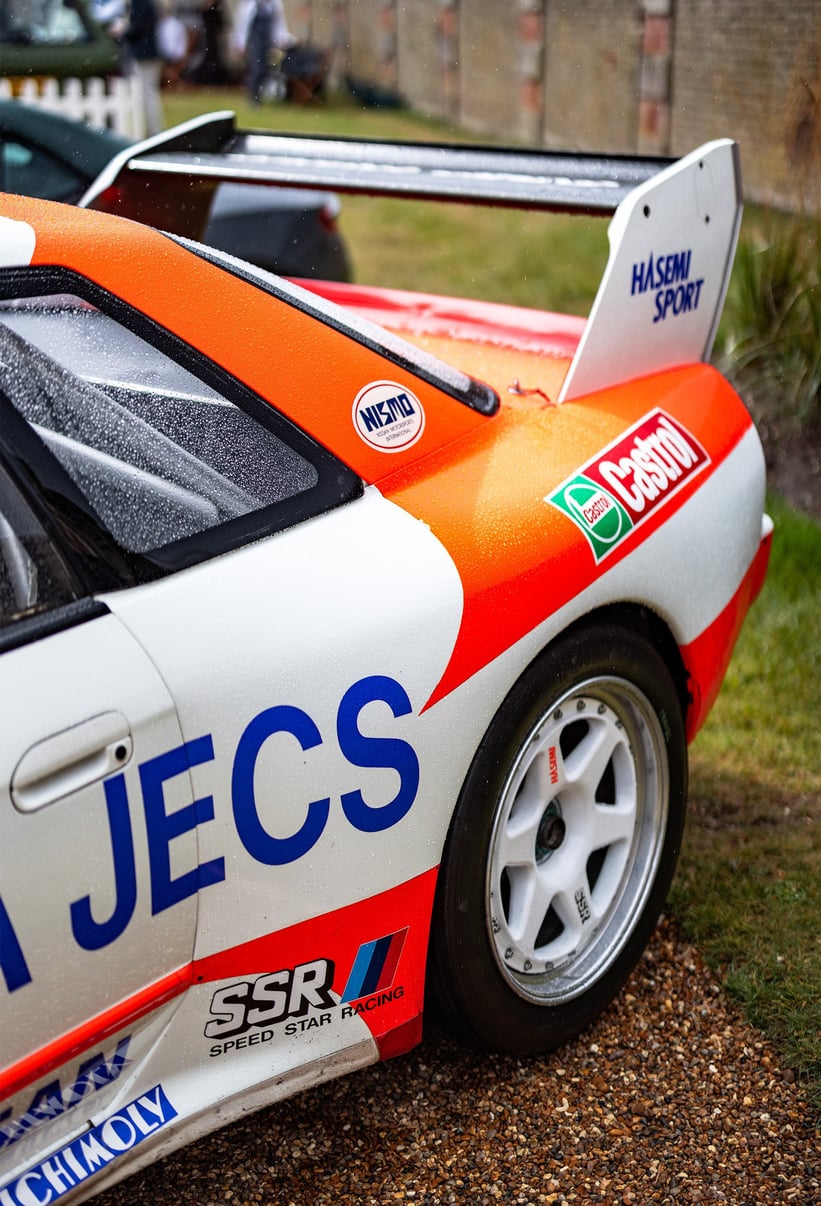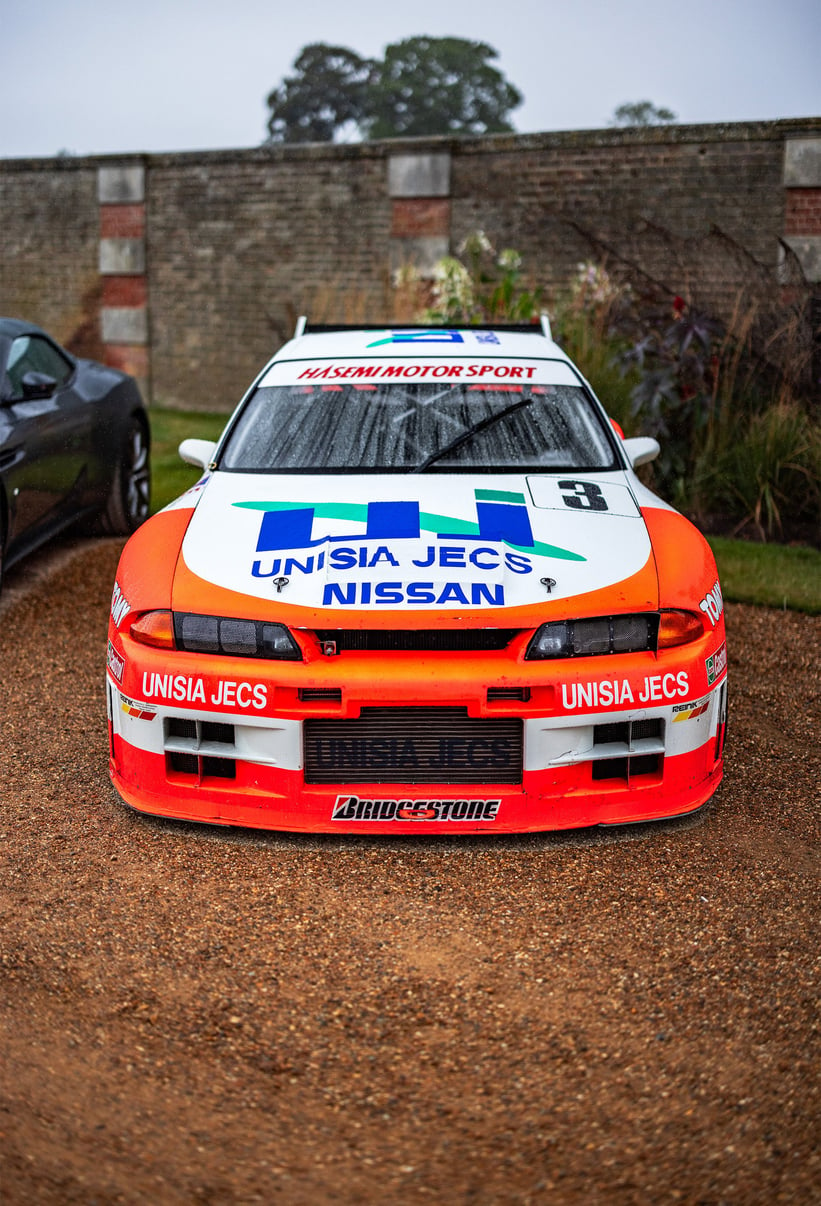 Racing Simphony
Our lineup wouldn't be complete without a nod to the meteoric rise of Japanese classics in the past decade. In part due to movie franchises like 'Fast and Furious' and racing sims like 'Gran Turismo', these JDM legends have become of the object of desire for many new-era collectors. What better car to represent the Land of the Rising Sun than Girardo & Co.'s 1994 Nissan Skyline GT-R JGTC-GT1 built by Hasemi Motorsport, ripped straight from the car select screen in Gran Turismo 2.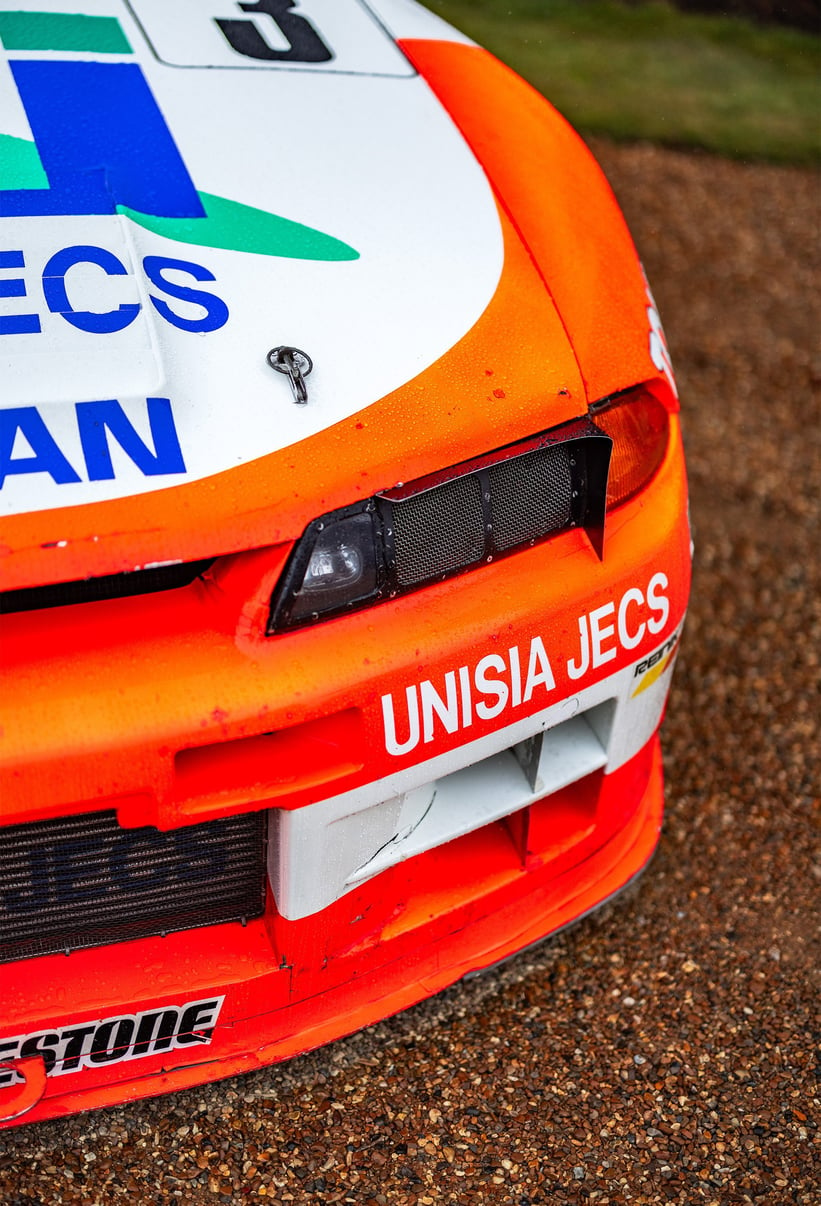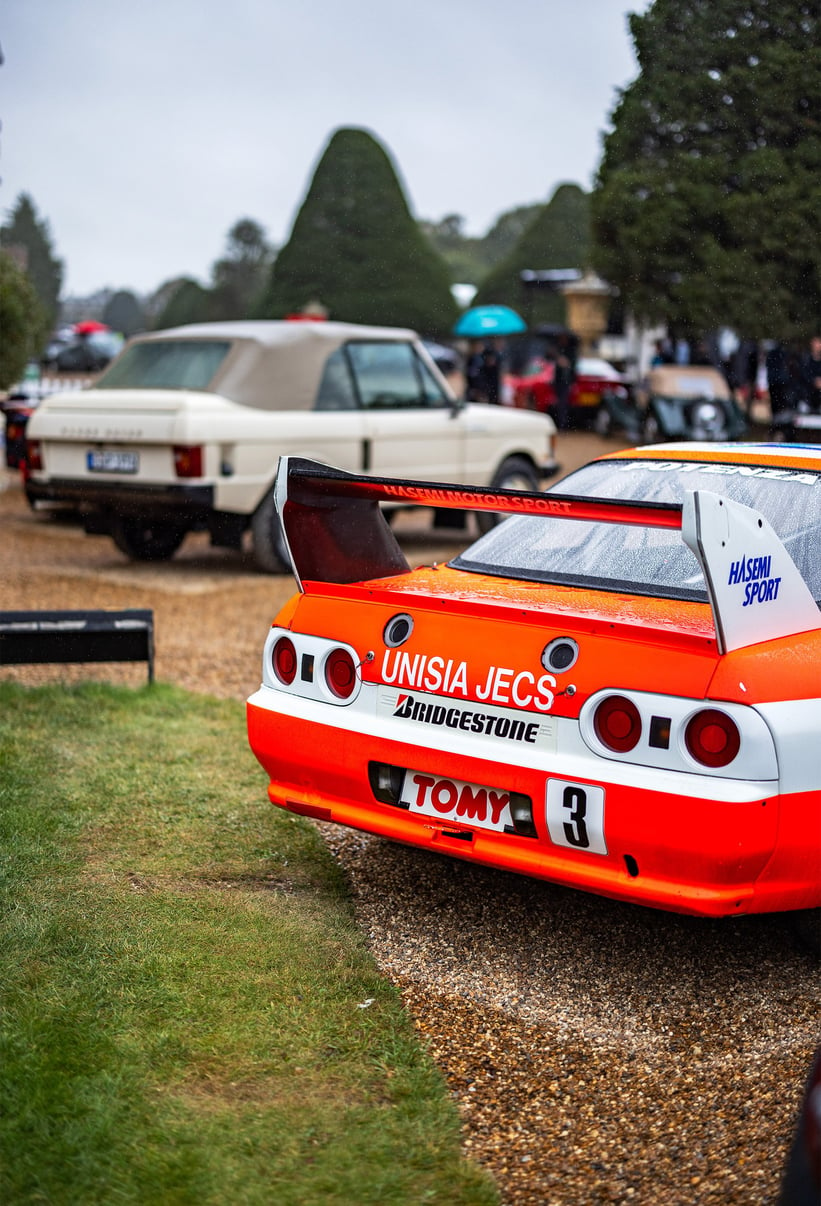 As the final R32 Skyline GT-R built by Hasemi Motorsport, this car represents the pinnacle of Godzilla's first generation. Driven in-period by Mr. Skyline himself, Masahiro Hasemi, this R32 went on to secure 2nd place in the 1994 All Japan Grand Touring Car Championship. And let's not forget its domination at the inaugural 1994 24 Hours of Tokachi in 1994, where it thrashed the competition. Of course, the cherry on top of this Japanese icon is its fabulous retina-searing Unisia JECS livery, adding a suitable level of visual bark to this battle-scarred monster's bite.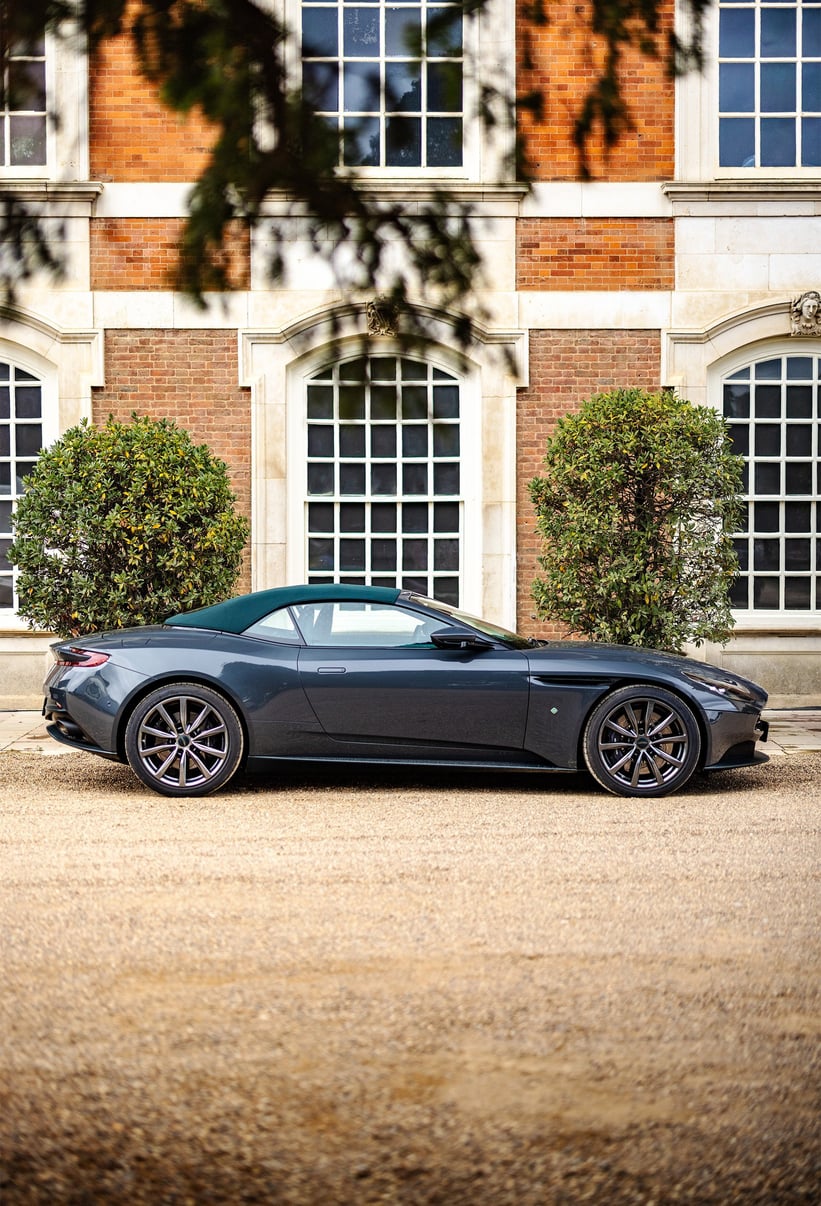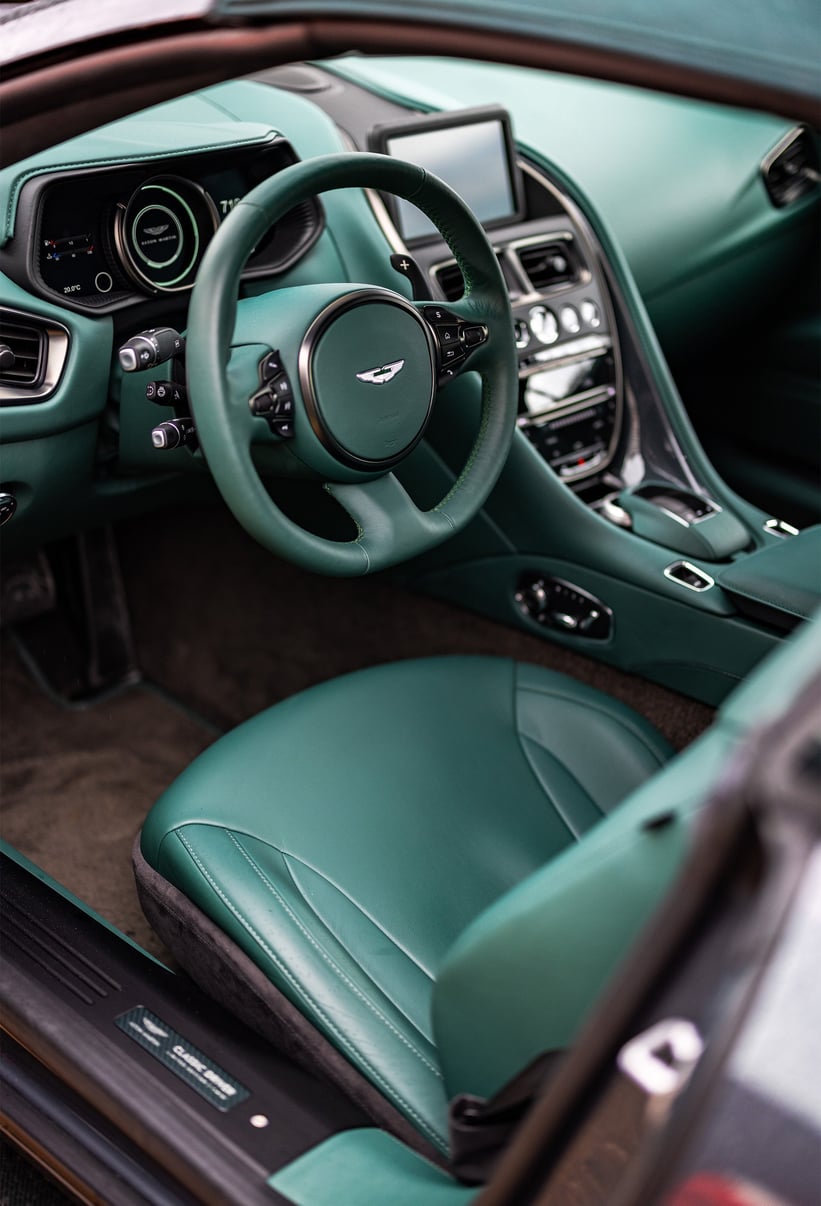 Classic Driver Grey
Back in 2018, we celebrated our 20th anniversary with a very special collaboration: together with Aston Martin and their Q department, we developed the Aston Martin DB11 Classic Driver Edition. Inspired by Classic Driver's signature green and grey colours, we developed a beautifully deep, gloss dark grey paint, with fine and subtle pearls which deliver an exciting green twist once exposed to sunlight. The bespoke colour, named Classic Driver Grey, was hand sprayed to each body by Aston Martin's most skilled painters, while the carbon-fibre body pack was uniquely finished with a bespoke satin Eifel Green lacquer.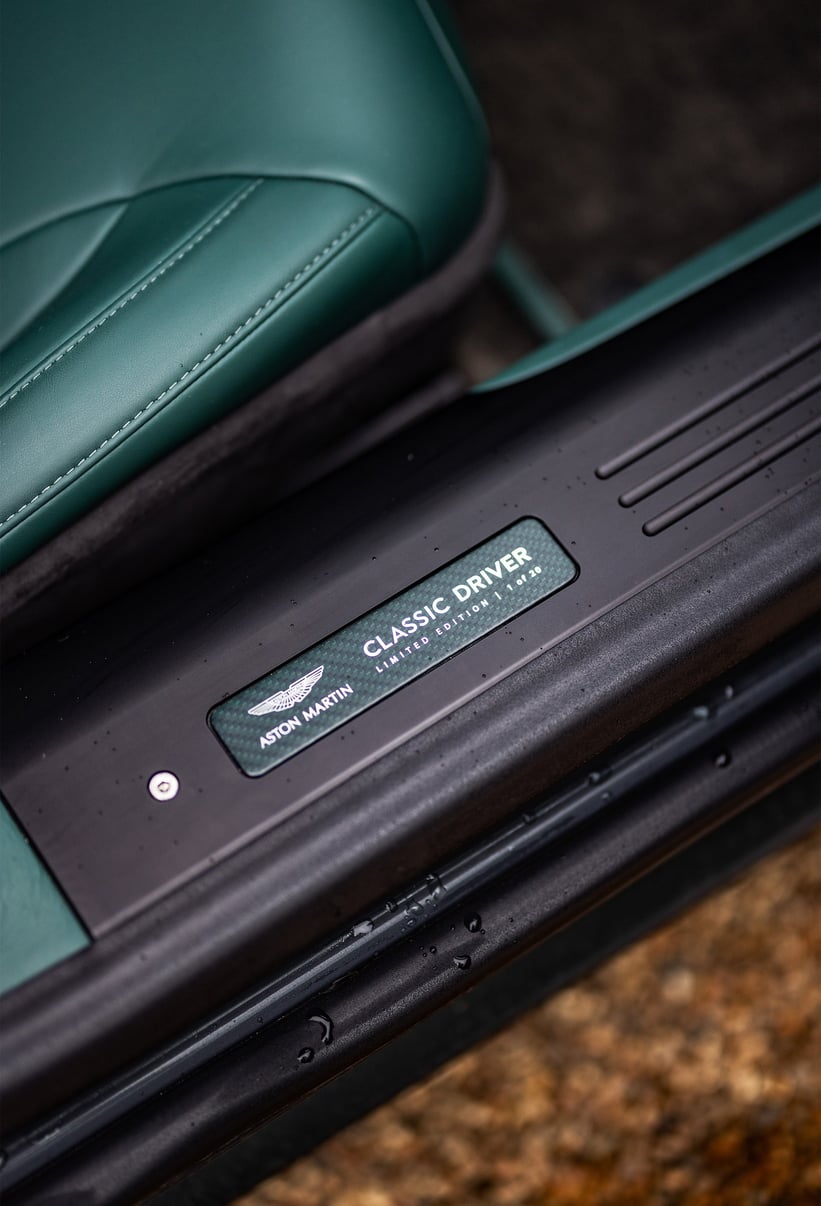 The colour scheme continued on the interior, where the seats, dashboard, and steering wheel were trimmed in exclusive Eifel Green Caithness leather. The production was limited to 20 cars, but the Volante with its Westminster Green soft top is even rarer than the Coupe. And while the Aston Martin DB12 has now succeeded the DB11, we feel that our car has all it needs to become a future classic.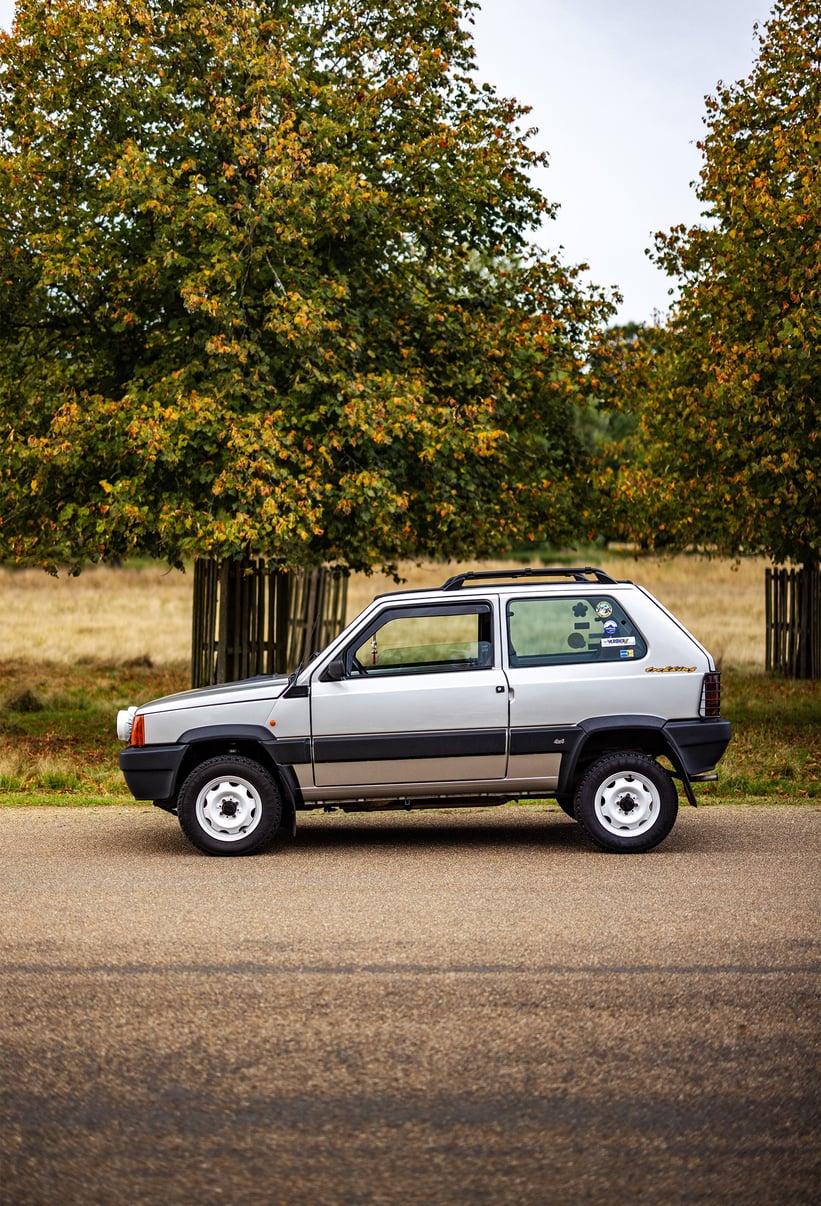 Long Live the Panda
Adored by housewives and billionaires alike, the Fiat Panda 4x4 has become Classic Driver's spirit animal. Designed by grandmaster Giorgetto Giugiaro and driven around the Alps by Gianni Agnelli and his jet-setting pals since the 1980s, the modest Fiat is the winter-proof hero car we wouldn't want to live without. In 2019, we celebrated it with our very own Classic Driver Fiat Panda 4x4 Meet in St. Moritz.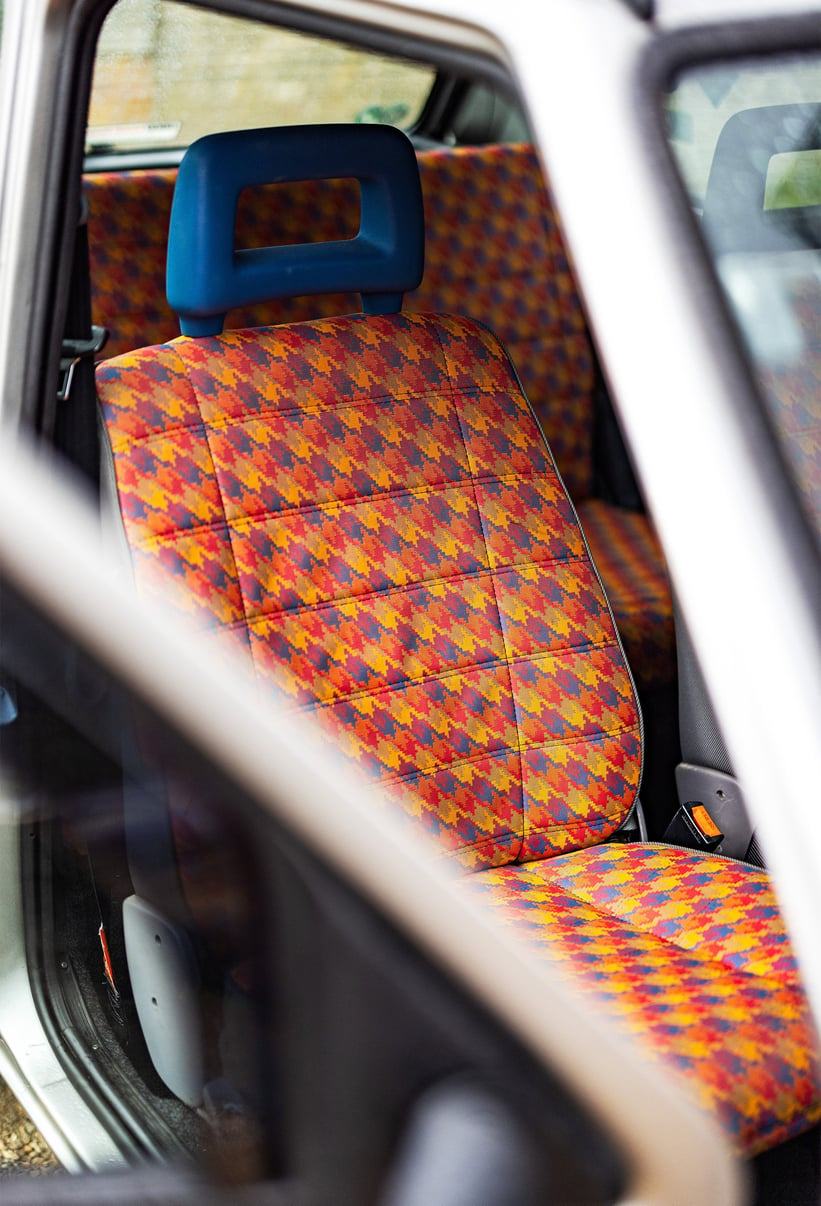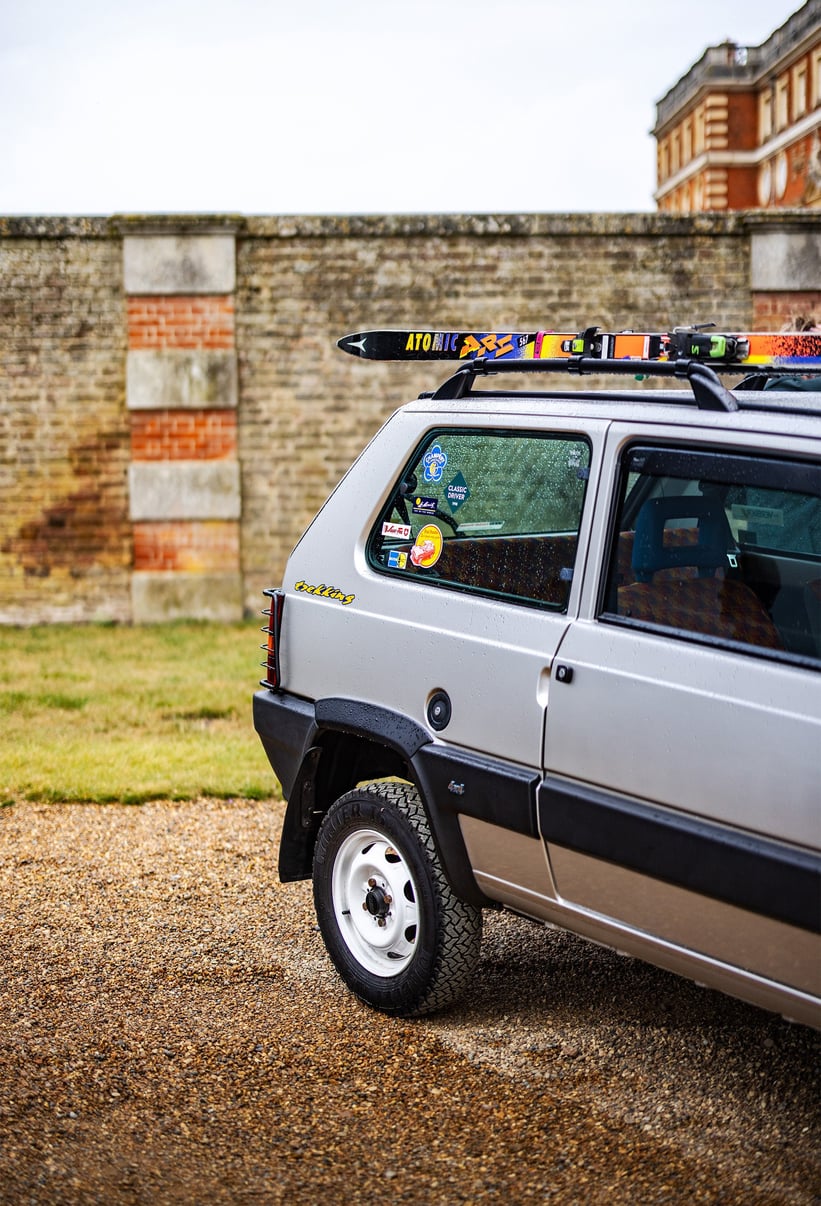 Of course, when we selected the cars for our anniversary display at Hampton Court Palace, we needed a Panda in the field. This particular first-paint example has been very well kept by a London creative – and sports the mandatory stickers from Europe's leading alpine getaways, from St. Moritz to Saas Fee.
Photos by Mikey Snelgar and Jan Baedeker