When the Jaguar E-Type was unveiled in March 1961 it not only stole the show but every motoring headline. Famously described as 'the most beautiful car ever made' by Enzo Ferrari, the Jaguar E‑Type epitomised the glamour and excitement of the swinging 60s.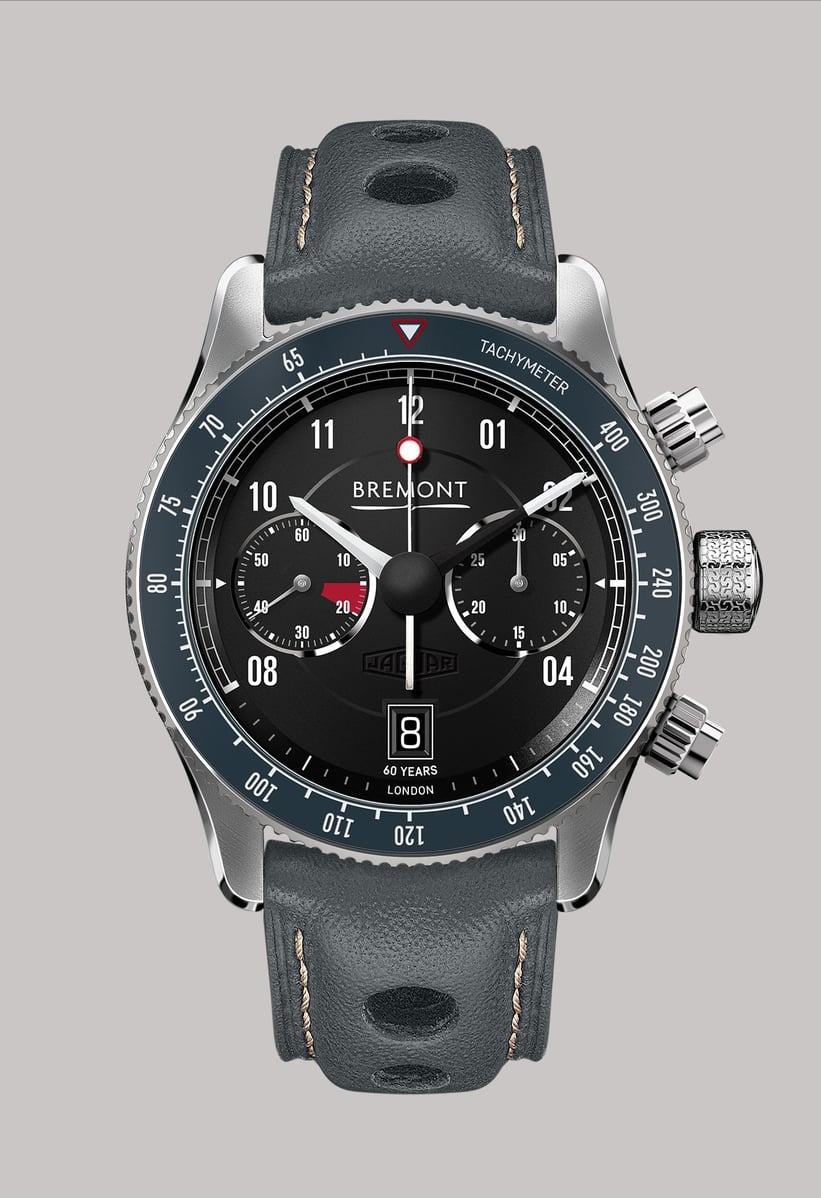 In partnership with Jaguar once again, Bremont has developed an exclusive limited box set. Offering an option of two different coloured bezel chronographs – 60 pieces in green and 60 in grey, as well as Bremont's first ever rally timer. The rally timer integrates two mechanical instruments, a stopwatch with a tachymeter on the left, as well as a clock with sub-seconds on the right. Both are mounted on a beautiful engine-turned back-plate, which can be displayed on an elegant desktop stand or can be fitted into a customer's car. Furthermore, every box set comes with a rather special unique driving experience hosted by Jaguar. The 120 privileged customers will get the chance to take the wheel of three iconic E-Types and put them through their paces at Jaguar's Fen End facility.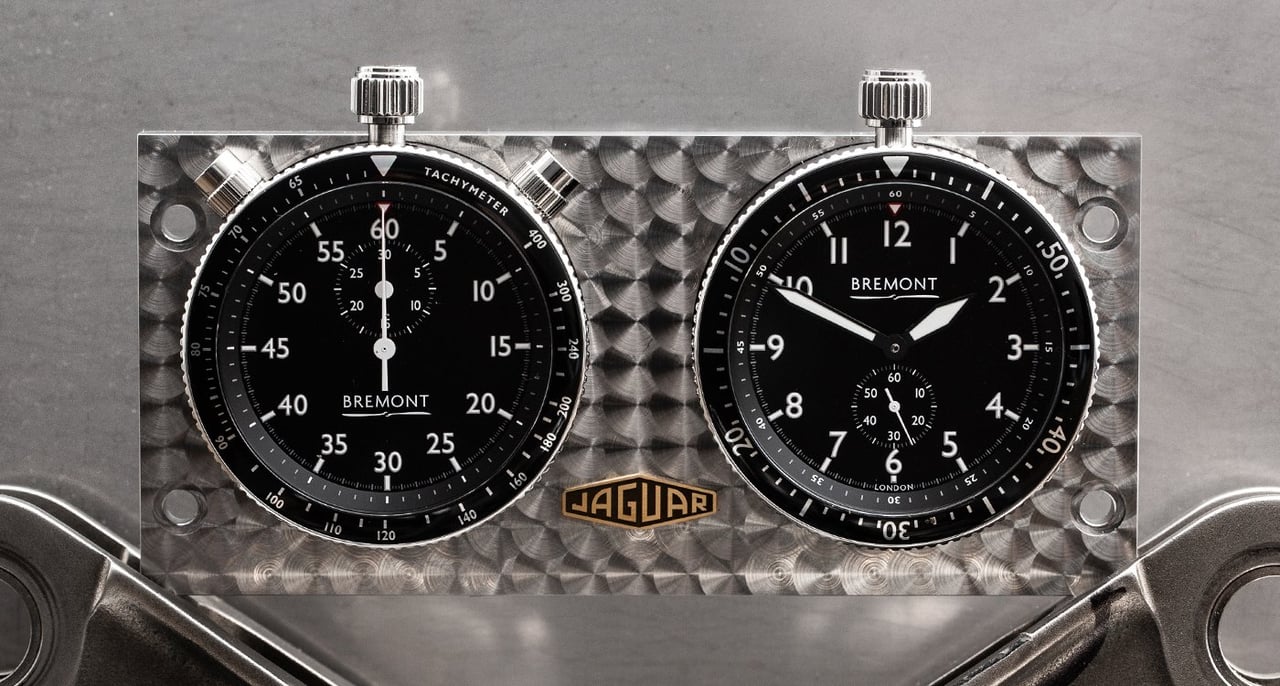 The 43mm limited edition Bremont E-Type Jaguar watch draws direct inspiration from the car itself. Featuring a black dial inspired by the E-Type's instrument gauges. The chamfered hour and minute hands replicate the car's tachometer needle. The bezel and strap colours come from the pantones used on the continuation cars themselves – Flat Out Grey '9600 HP' and Drop Everything Green '77RW' roadster. Once again, turning the watch over reveals a further reference to the car in the form of the automatic winding rotor, visible through a sapphire crystal case back, taking the form of an exquisite miniaturisation of an alloy-spoked E-type steering wheel. Don't miss out, check out the Bremont store in the Classic Driver Market and secure yours now!