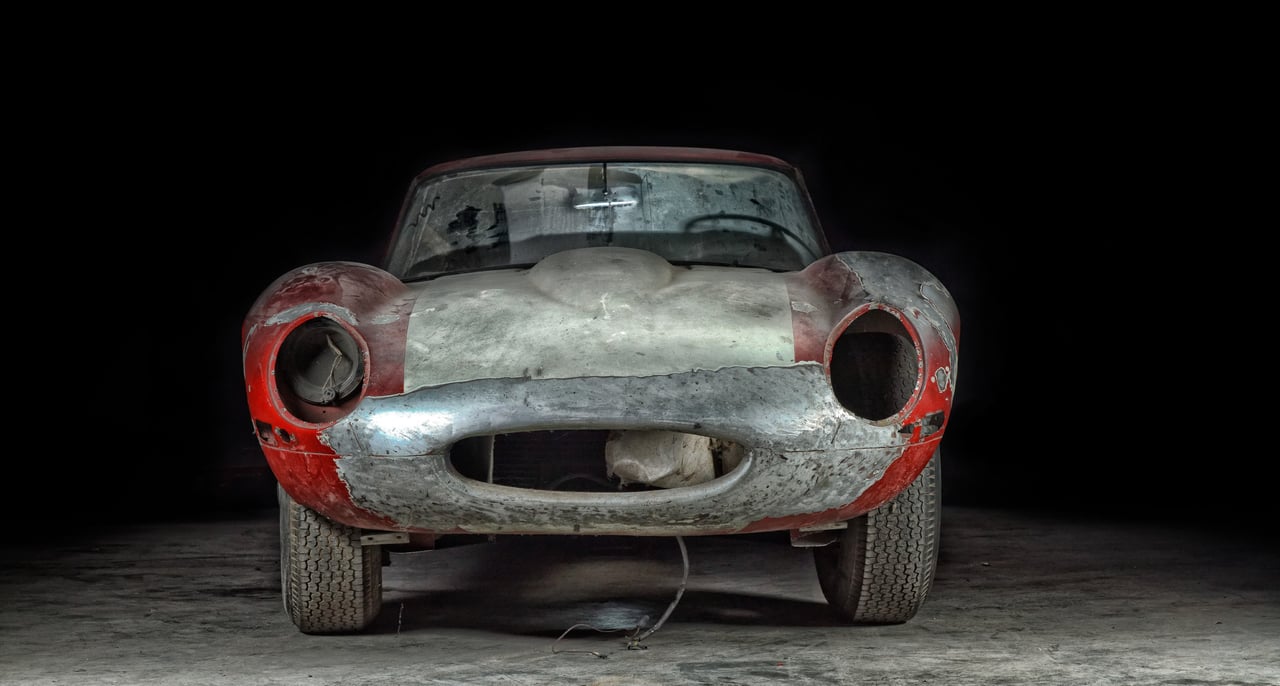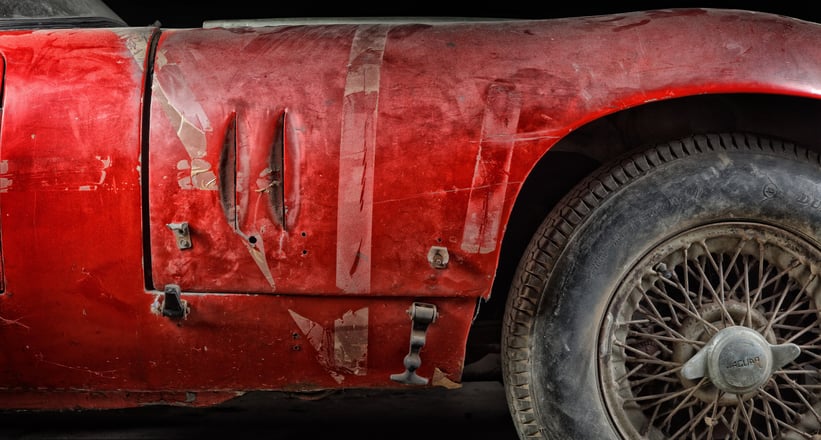 As many of our readers will be well aware, the 1960s were a golden era for privateer racing. It was a time when anyone with a healthy enough bank account could purchase and modify a racer of their own and stand a fighting chance against the biggest names in the world of motorsport. This once-forgotten Jaguar E-Type, currently residing with Ascott Collection, is a relic from one such underdog story, and a fascinating one at that.
This big cat's tale starts with the Caillets, a well known and wealthy family from the French part of Switzerland. The Caillets earned their fortune manufacturing horse saddles for the Swiss Army at the start of the 20th century, a fortune which had swelled by the 1960s thanks to their reputation for manufacturing the best mattresses in Switzerland. Maurice Caillet was the heir to this monetary mountain and in his mid-thirties, like all men of great taste, began using it to fund his racing career.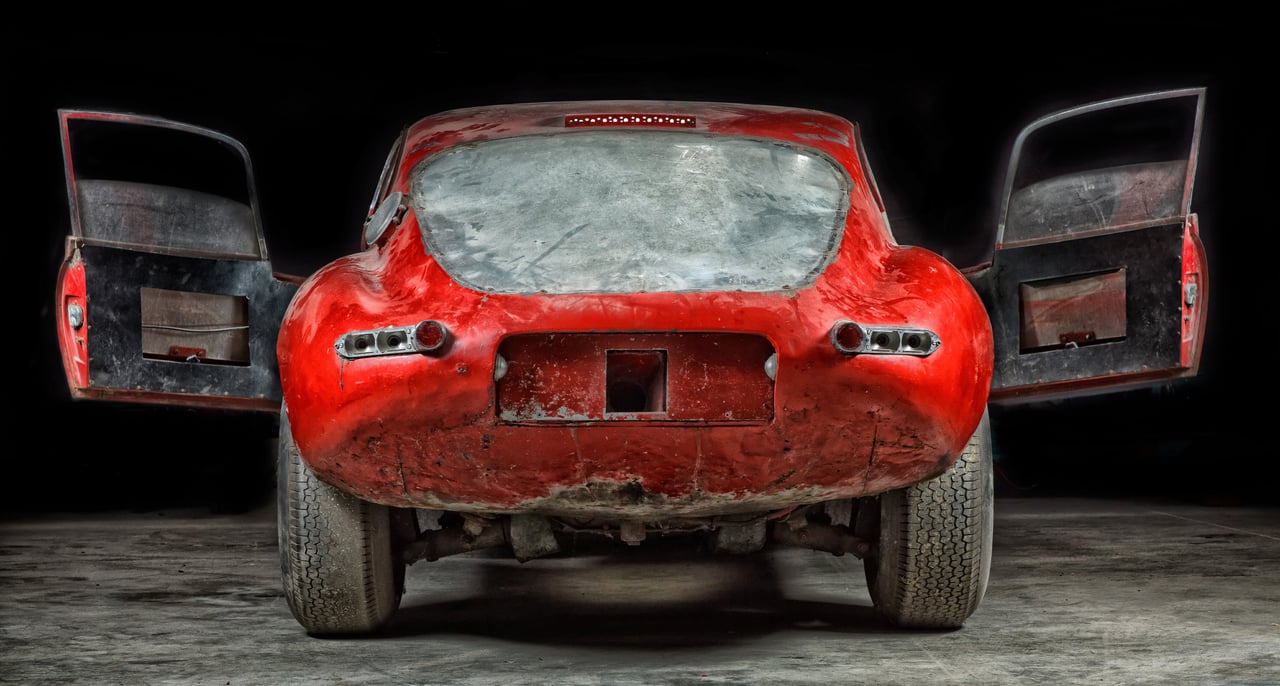 However, it wasn't all glamour and glory for Caillet, and the decade got off to an unfortunate start when he crashed his Cegga Maserati in 1961 at the Cote de la Faucille hill climb, critically injuring himself and totally destroying his race car.
Understandably, single-seaters had lost their appeal, and so Caillet decided to turn his efforts towards endurance racing. His ride of choice, a Jaguar E-Type, certainly wasn't lacking in the looks department, but unsatisfactory results throughout 1963 and at test day at Le Mans in 1964 had Caillet looking for ways to get an edge on the competition. In late 1964 he found it in the form of a young racing engineer by the name of Phil Henny. Caillet gave Henny the task of turning his Jag into a fearsome racing machine in just four months, so some research was sorely needed.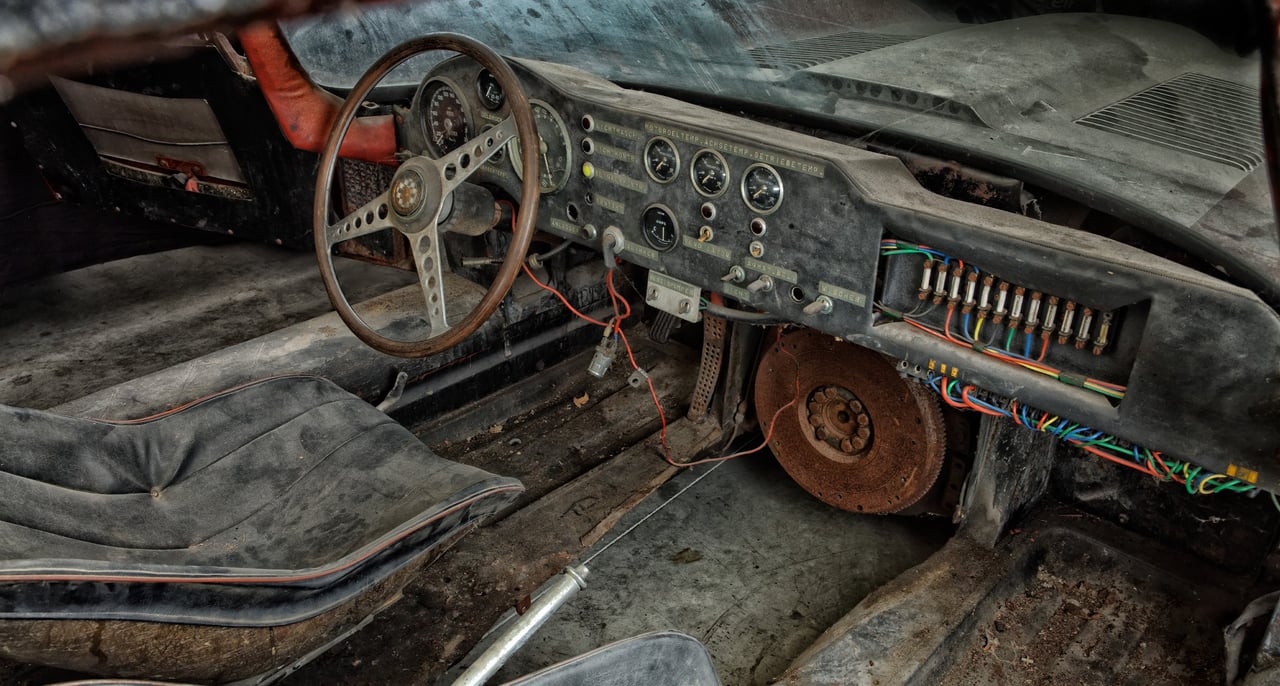 The pair wasted no time in travelling to England to visit the Jaguar factory in Coventry. It proved to be well worth the effort, with Henny taking a great deal of inspiration from the modifications Jaguar's racing division were making to their customers' cars, while Caillet's E-Type received a few souvenirs in the form of an aluminium hood as well as a few key suspension components.
Now came the time for Henny to, "Turn a donkey into a thoroughbred," in his own words, working away on the E-Type in a corner of Caillet's factory over a particularly cold winter. Henny spent a great deal of effort drilling and machining any component he could to help reduce the E-Type's weight. By the spring of 1965, the E-Type was nearly ready for its first race: the 1000 km di Monza on April 25th. However, the competition tyres supplied by Dunlop were far larger than Henny had accounted for, and Caillet wanted to pay an old friend in Modena a visit before the race.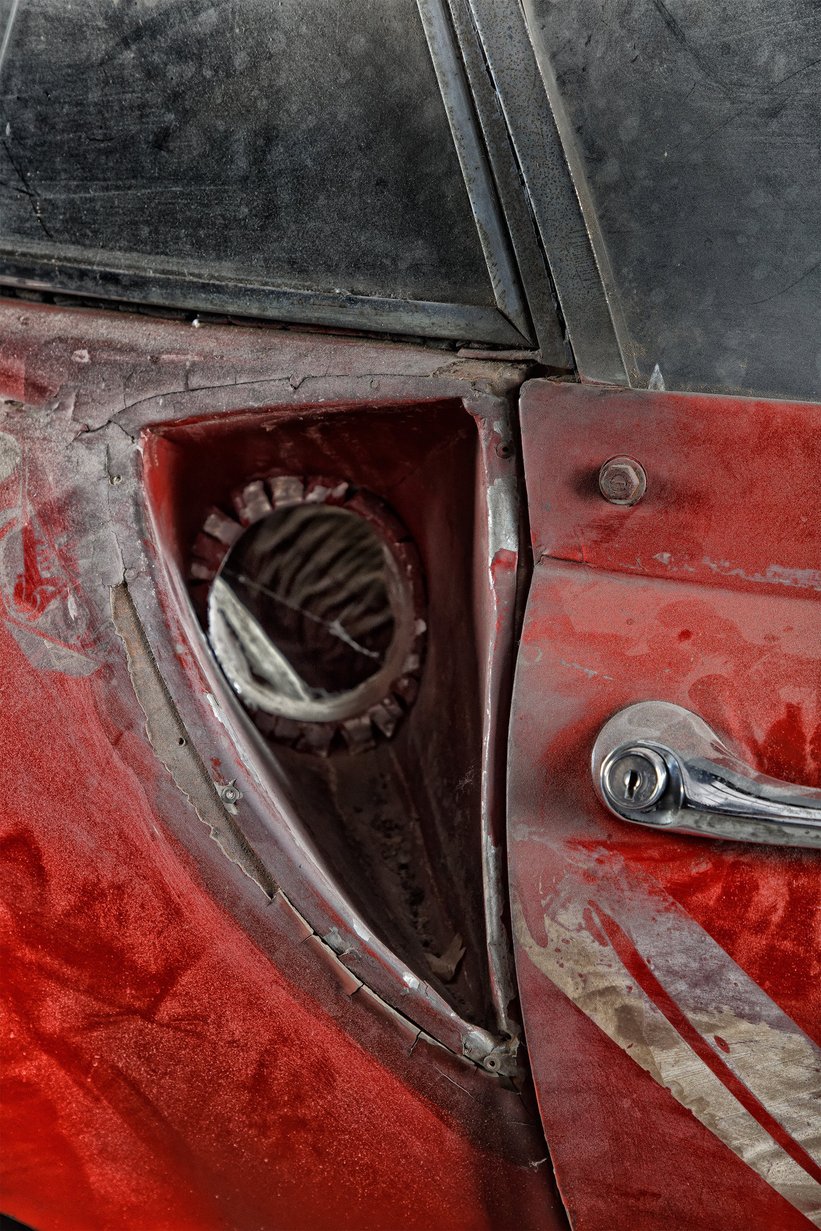 The man in question was legendary coachbuilder and racing driver Piero Drogo, who bestowed the E-Type with its distinctive power bulge on the bonnet and the two side intakes ahead of the rear arches that played a part in an innovative brake cooling system. These fed through the passenger compartment into pipes in the custom large-capacity compartmentalised aluminium fuel tank, and out an opening where the rear number plate would have been. In addition to the semi-lightweight body, the E-Type now boasted Borrani wire wheels for its wider Dunlops, a 5-speed ZF gearbox, a unique competition dashboard, and a race prepped-engine. We can only imagine how confident Caillet must have felt heading to Monza.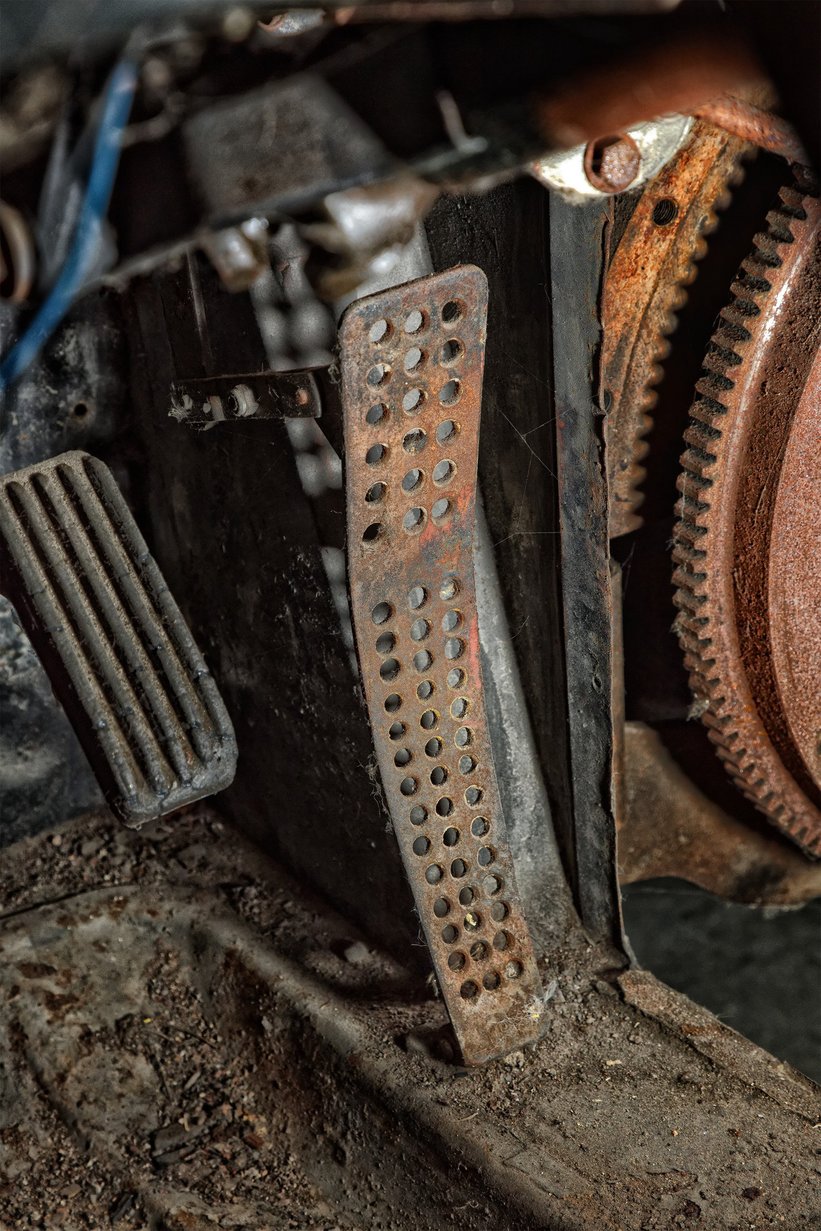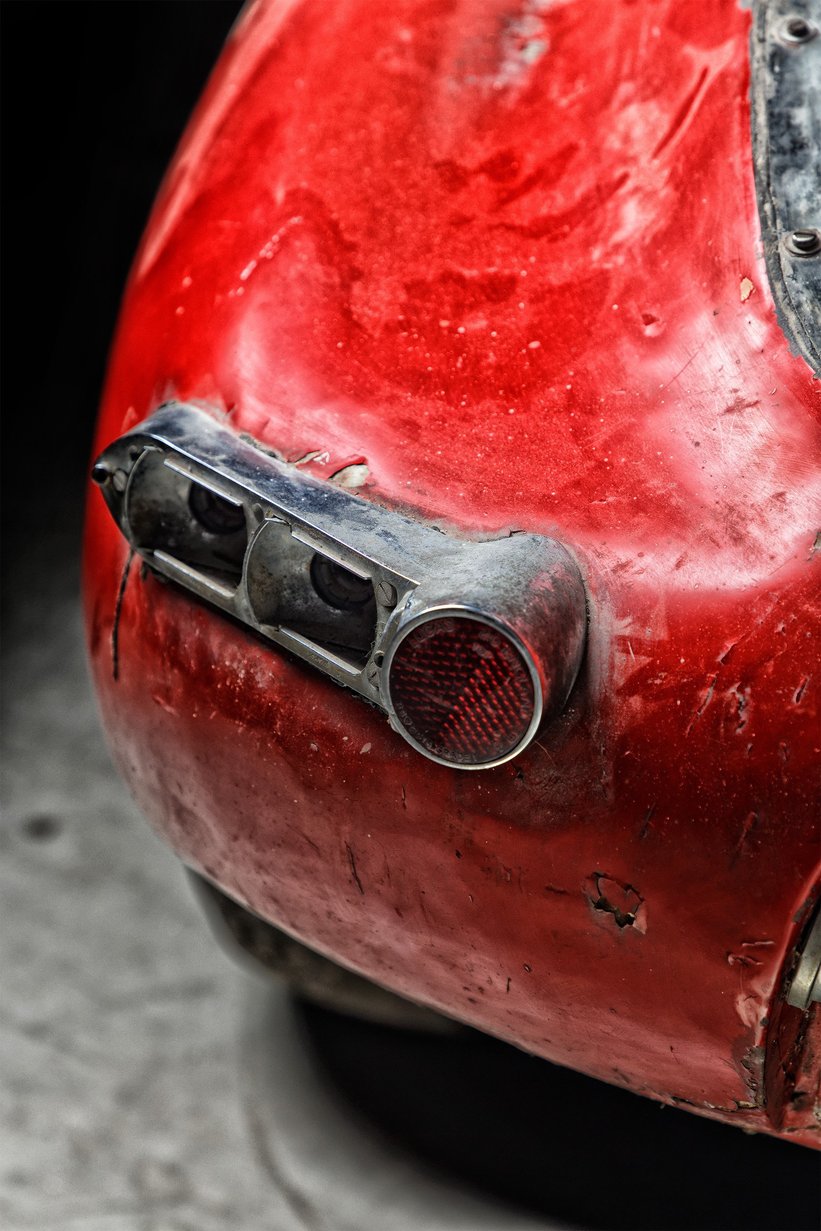 However, he had one more surprise in store for Henny; Caillet had booked Modena's autodromo for testing, with none other than Juan Manual Fangio's personal mechanic, Guerino Bertocchi, on hand to evaluate Henny's work on the freshly modified Jaguar.
With Bertocchi's approval secured, the team headed for Monza, where they found their garage in the pit area was right next door to that of the Shelby racing team. Despite the language barrier, Henny quickly became friendly with the Shelby mechanics, in particular a young man called Gordon Chance, who gifted the E-Type with a can of Shelby's famous VHT heat resistant paint, the same stuff used on the exhaust of Shelby's own Daytona Coupe.
Despite the Shelby mechanics' aid, Caillet did not have a great race at Monza, which resulted in a DNF after the Jag's rear end failed due to excessive oil temperatures. The solution was clear: a radiator would need to be installed ahead of the next race.
After Monza, Caillet and Henny headed to the Montjuich Circuit near Barcelona, where Caillet finally found his rhythm and secured a 5th place finish. Spurred on by their improving results, they headed back to Switzerland to give the Jaguar a once-over and prepare for the next race, a 1000 km mammoth at the infamous Nurburgring in Germany. Andre Wicky was to join as co-driver, but it was a daunting task for Caillet, who was not familiar with the Green Hell's numerous twists and turns.
Unfortunately, Caillet's concerns turned out to be justified. On May 23rd 1965, during a high-speed assault on the Flugplatz, Caillet crashed hard into the banking, flipping his E-Type and seriously injuring himself in the process. The unconscious Caillet was rushed to a nearby hospital by ambulance, and then transferred to the Bonn Medical Center by helicopter. Following the incident, Caillet was in a coma for several weeks, and it would take years for him to fully recover his memory.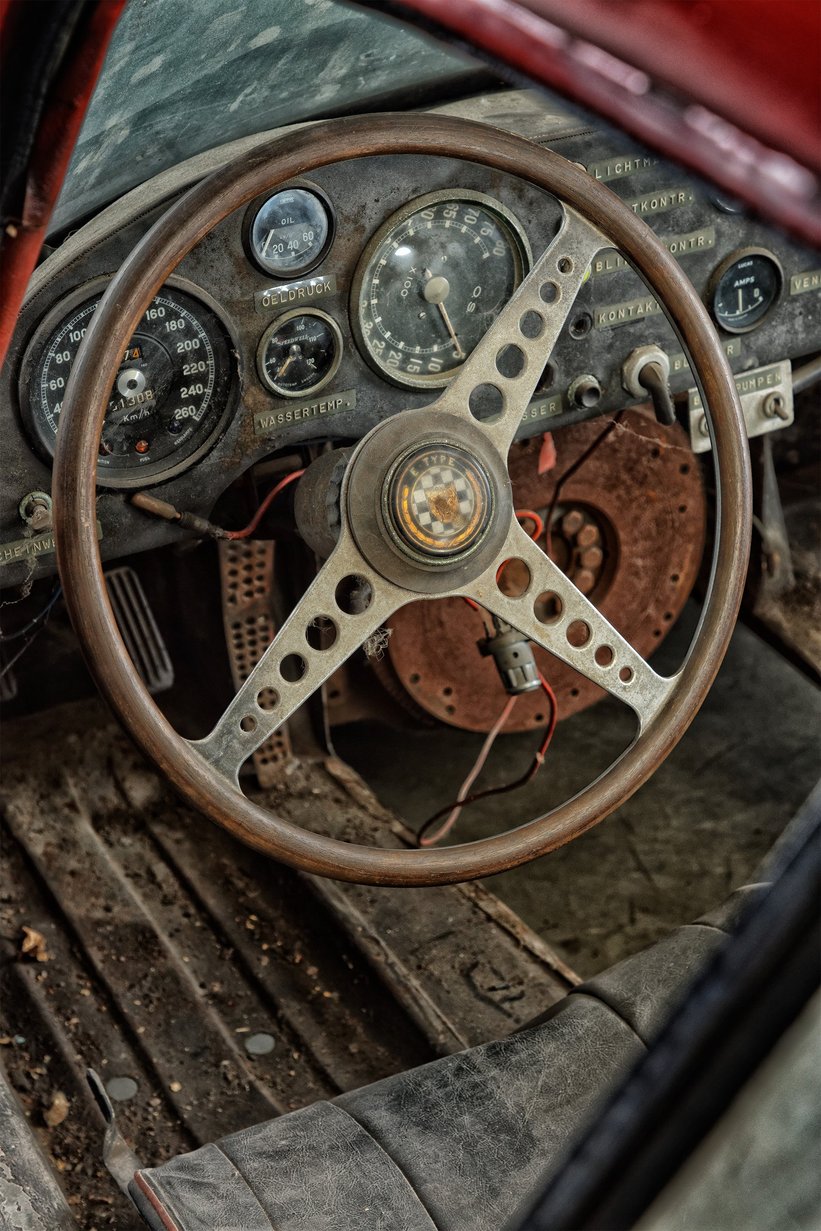 Caillet's mother was understandably devastated, and told Henny that the Caillets would never again fund any racing endeavours. However, this was not the end for Henny, who would later become a mechanic for Carroll Shelby himself, and play an instrumental part in Ford's victory over Ferrari with their Ford GT MKIV at the 1967 Le Mans 24 Hours.
The E-Type, meanwhile, has been remained untouched since 1965, changing hands only three times since Caillet's ownership. Boasting a fascinating history and unique modifications at the hands of Piero Drogo, this E-Type is eligible for the most selective historic races and competitions in the world. We can only hope that it receives the restoration it deserves!
Photos by Bernard Canonne