To borrow a description applied to the 19th-century romantic poet Lord Byron, Porsche's Carrera GT is widely regarded as being 'mad, bad and dangerous to know'... and that's only in its regular form. So, hats off to the people at German Mercedes-Benz specialist Mechatronik for daring to get to grips with this even madder, badder and potentially more dangerous race-prepared version on the frosted surface of the (temporarily closed) Neuffener Steige pass in order to capture the images seen here.
An ambient temperature of minus two degrees Centigrade, cold tyres, a 650hp V10 and no electronic nannying devices must have made for an interesting start to the day, but both crew and unique Porsche returned unscathed. Which is impressive, considering that even the legendary Walter Rohrl admitted to being scared of it.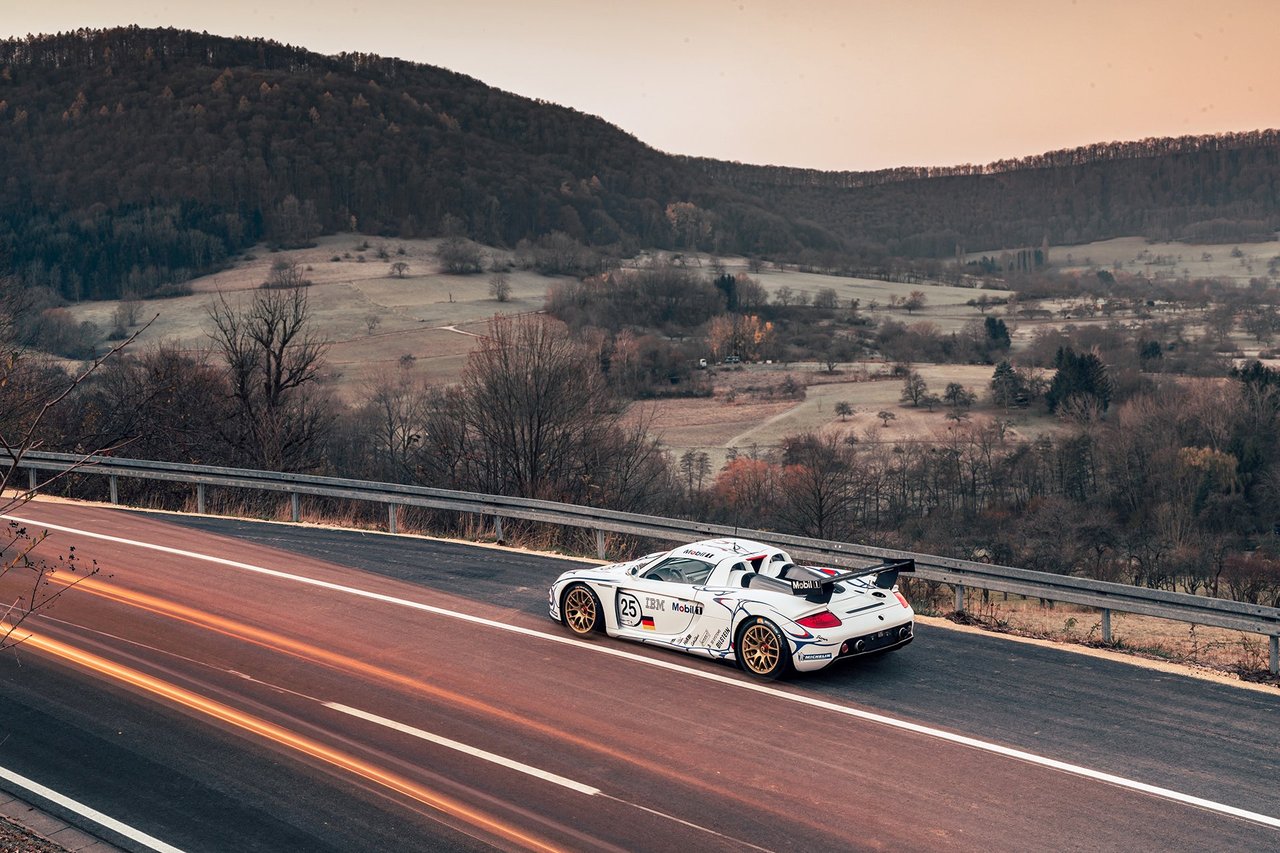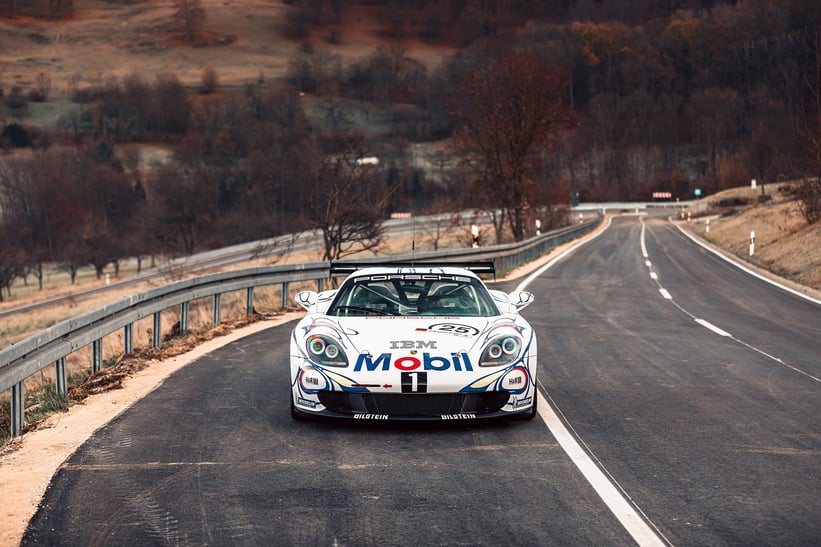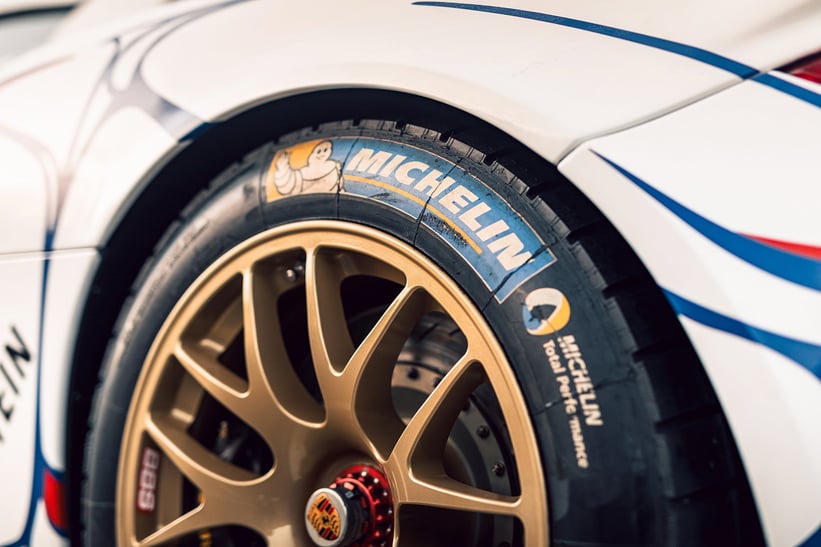 This 2005 example began life as one of the 1,270 'regular' Carrera GTs made and was one of just nine delivered to Belgium. But while the majority of owners must have been happy to have landed a road-legal and well appointed rocketship powered by an engine first developed for use in the 1992 Arrows Footwork F1 car, this owner was not; he wanted his Carrera GT to be the full-blooded racer that Porsche was aiming for in 1999 when its motorsport chief Herbert Ampferer launched the LMP2000 project to take the marque back to Le Mans.

Although it never made it to the track, the LMP2000 did serve as the basis for the Carrera GT concept car that was unveiled at the Paris Motor Show in 2000 – and that attracted so much serious interest that Porsche deemed it viable to develop into a production model.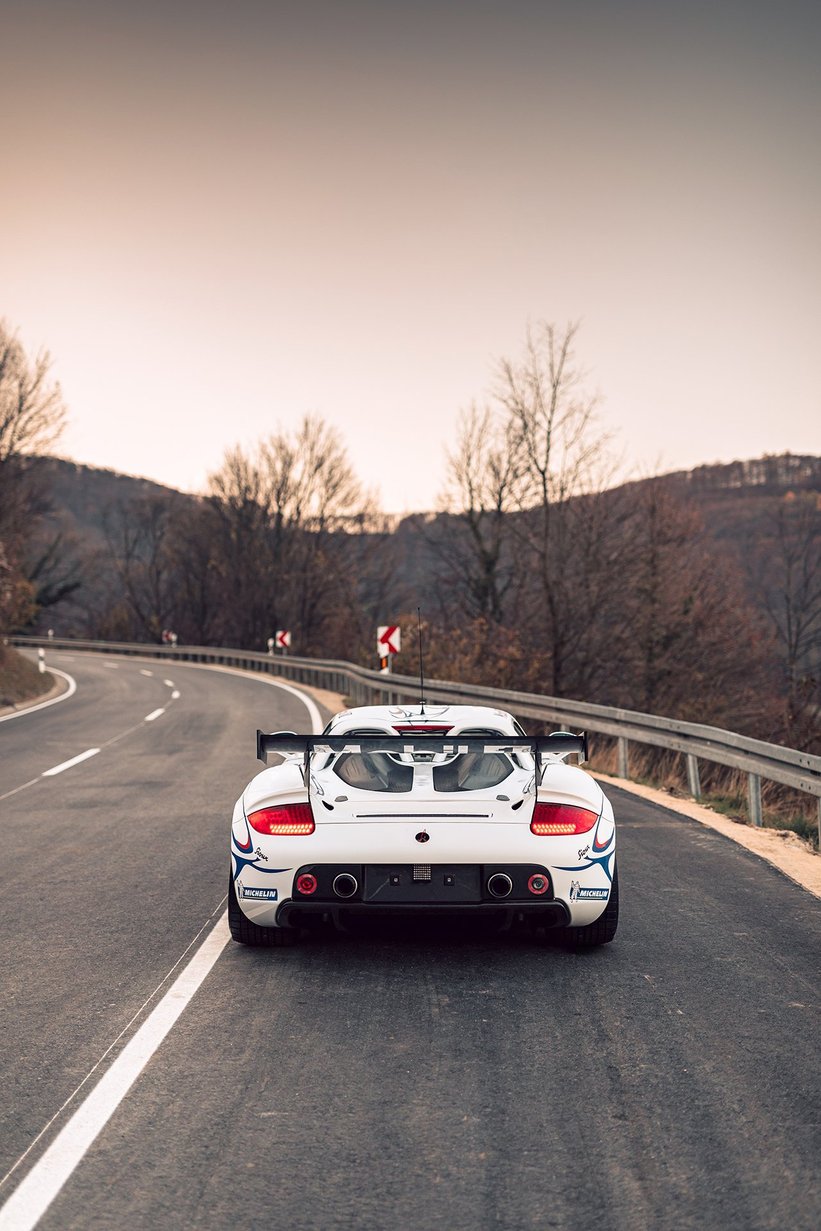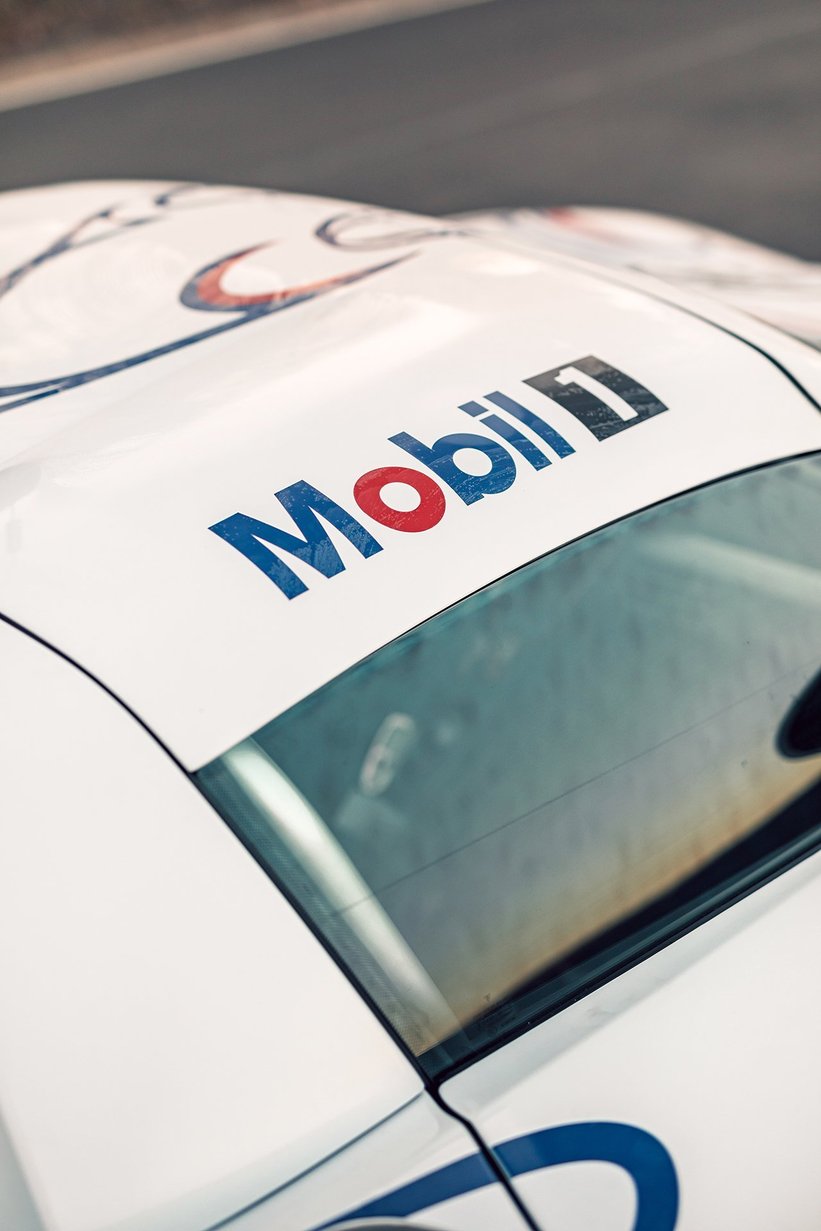 And so it was that in January 2004, the first Carrera GT hit the streets in the US (where more than half of them would end up) and immediately wowed the world with its staggering performance – while simultaneously scaring the life out of professional and amateur drivers, magazine road testers and television car-show presenters alike with its insistence on biting back at the slightest hint of incompetence.

With hindsight, of course, it's hardly surprising that the Carrera GT wasn't quite the car in which one would send grandmother off to the shops, with that F1-derived V10 mounted in the middle, 612hp propelling 1,380kg, absolutely no traction control, ceramic brakes that only worked properly when they were good and hot and a traditional manual gearbox, it was a driver's car suitable only for people who really could, er, drive...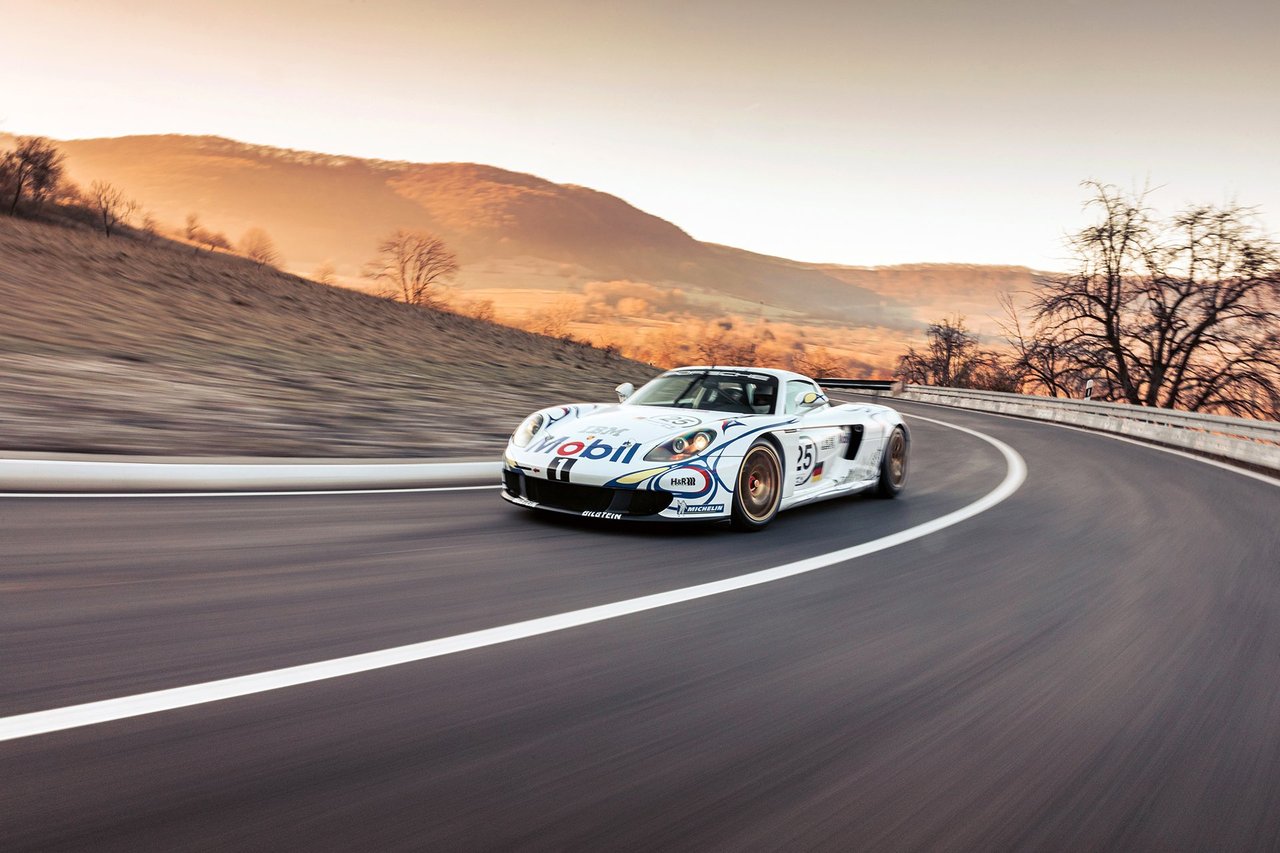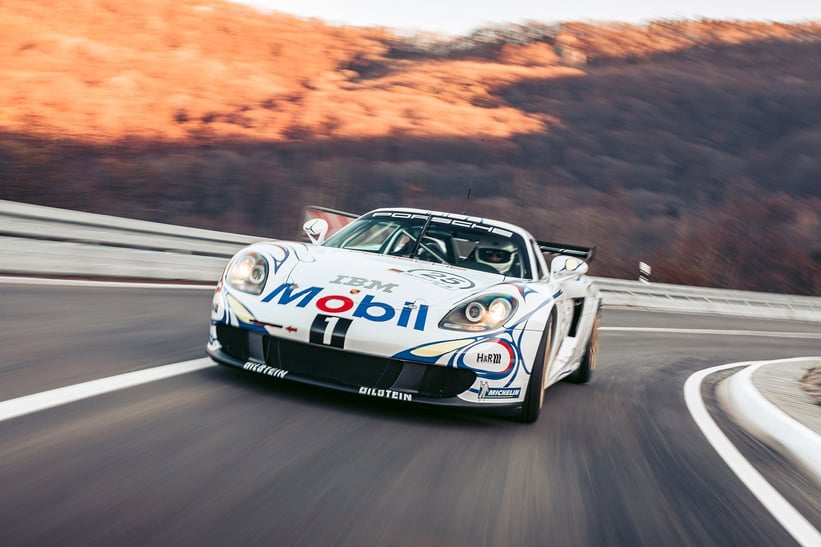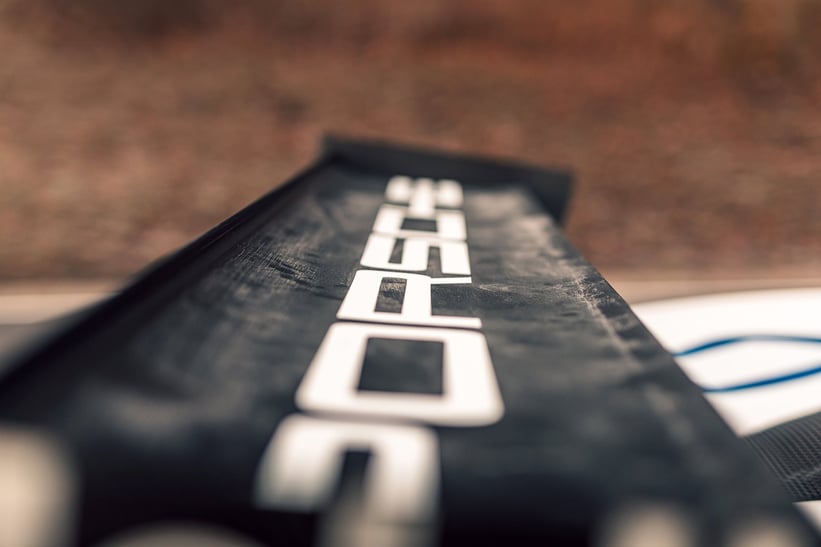 This example's original owner was clearly confident since, immediately after taking delivery, he sent it to tuning house GPR with a budget of €220,000 (around half the car's initial purchase price) and instructions to create the one and only full-race Carrera GT on the planet.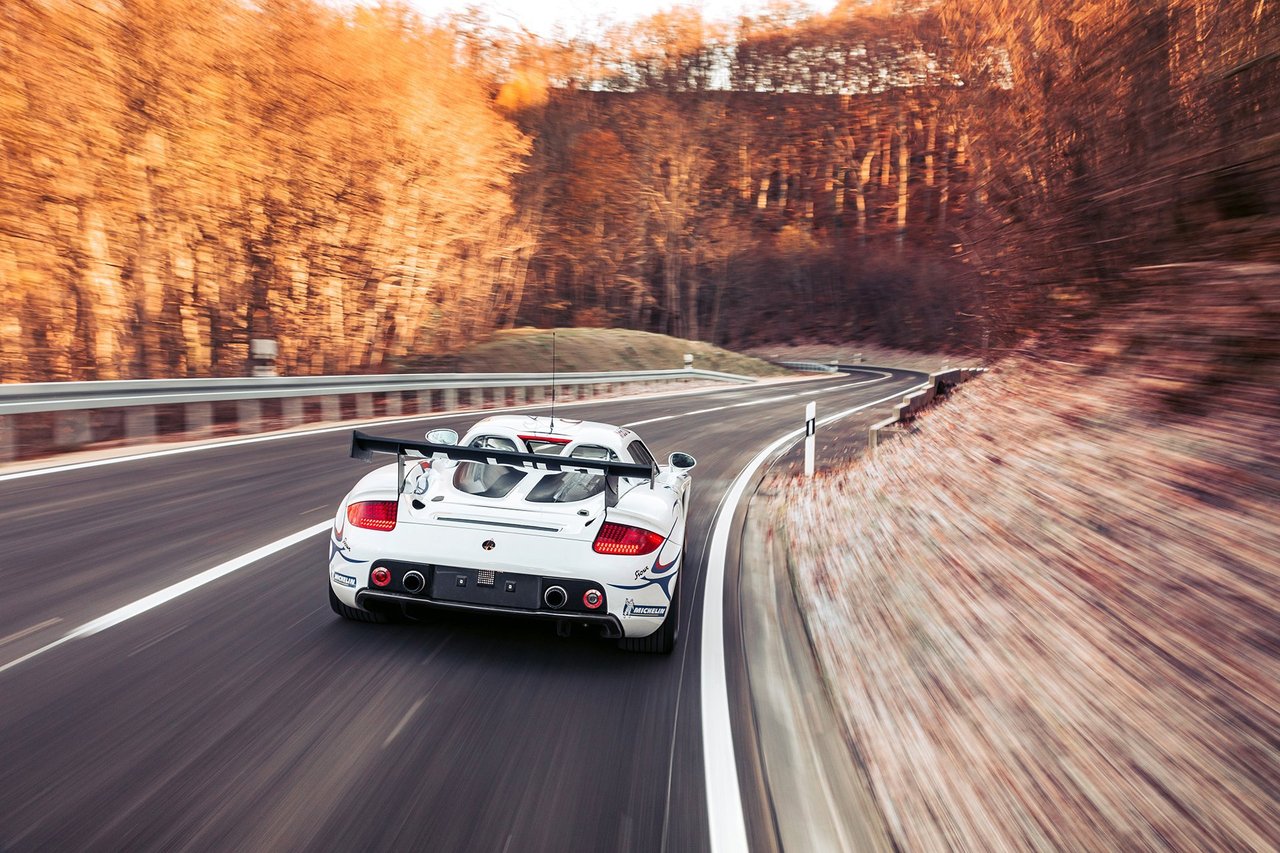 So, out came the luxurious leather trim, the passenger seat, the 'Porsche Online Pro' infotainment setup (with phone and internet connectivity), the Bose sound system, the five-piece luggage set and even those carbon brake discs. In went a Motec ECU, tailor-made suspension parts, AP Racing brakes, a bespoke pedal box, an integrated airlift and a high-performance clutch. Then, a custom safety cage was added, magnesium BBS wheels replaced the Porsche rims that had been specially designed for the road car, an automatic fire extinguisher was plumbed in and a race-specification fuel system was added.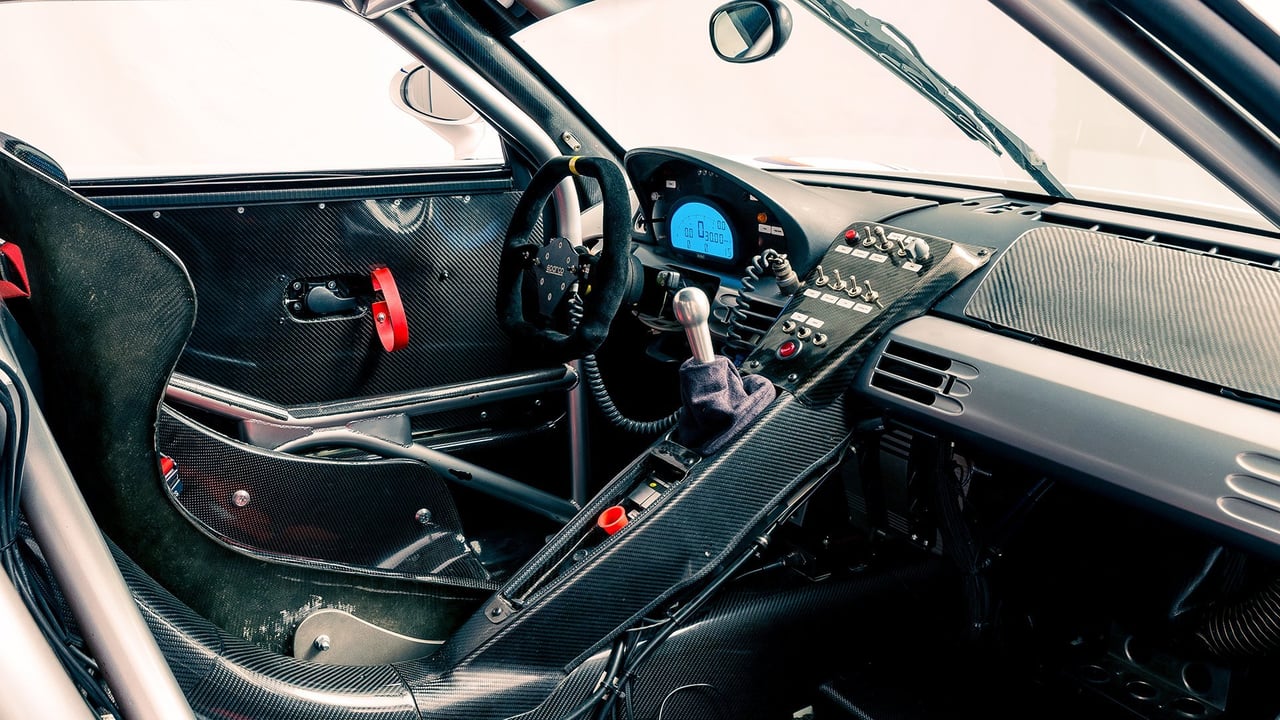 And then the car was ready to go racing – except its immense specification meant it was simply too fast to race in any official series. As a result, the world's only Porsche Carrera GT-R ended up being used as the most extreme trackday weapon imaginable, clocking up around 2,000km on circuits before being mothballed in the owner's collection until 2015. Since then it has been in the very safe care of Mechatronik.
When it left the factory, however, the car was finished in GT Silver, one of the five standard colours in which the Carrera GT was made available. But Mechatronik recently found time to have it professionally wrapped and sign-written in the livery you see here, which is something like what it might have worn had it been allowed to join a grid after it was originally converted to race specification.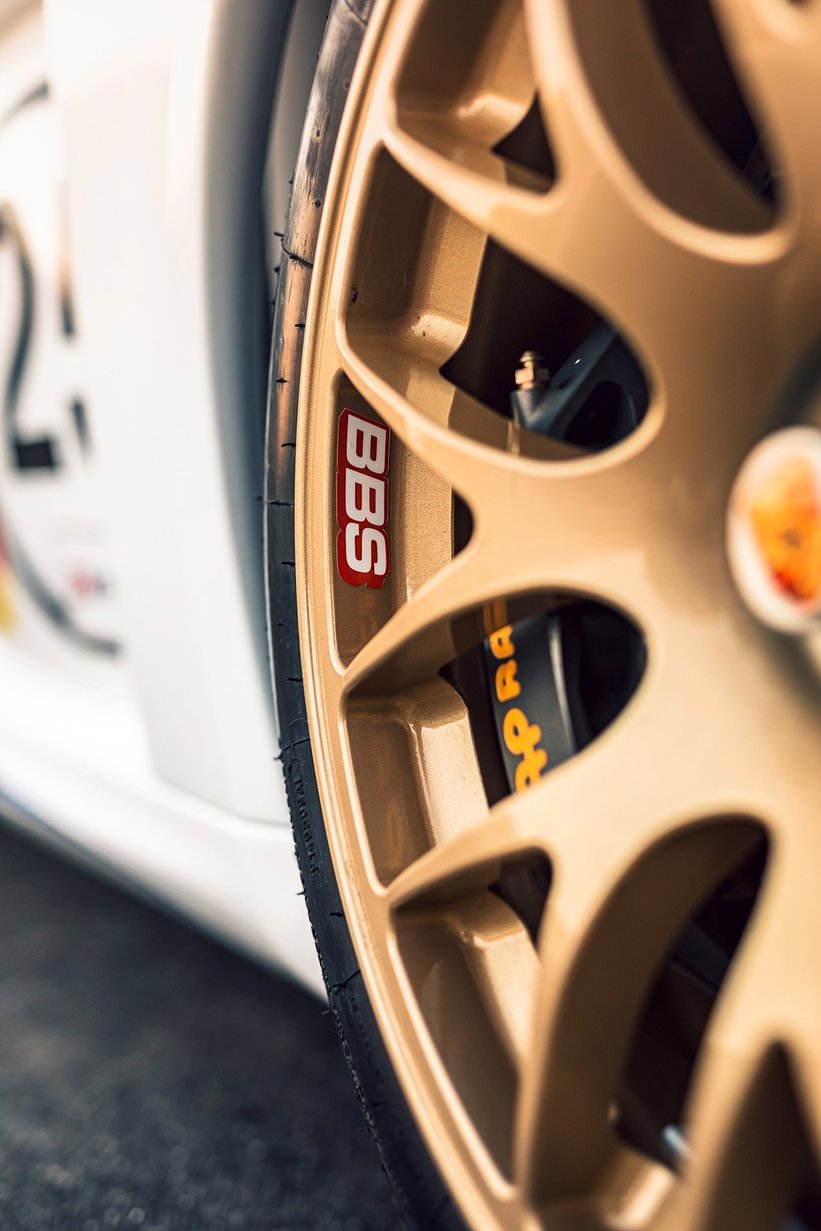 The look certainly lends a finishing touch to a car that, we're assured, is even trickier to drive fast and well than a regular Carrera GT – but is also even more rewarding and even more capable in the right hands. And, believe it or not, it also sounds better than the famously mellifluous standard car thanks to its straight-through race pipe, which helped yield an additional 30hp above stock, too.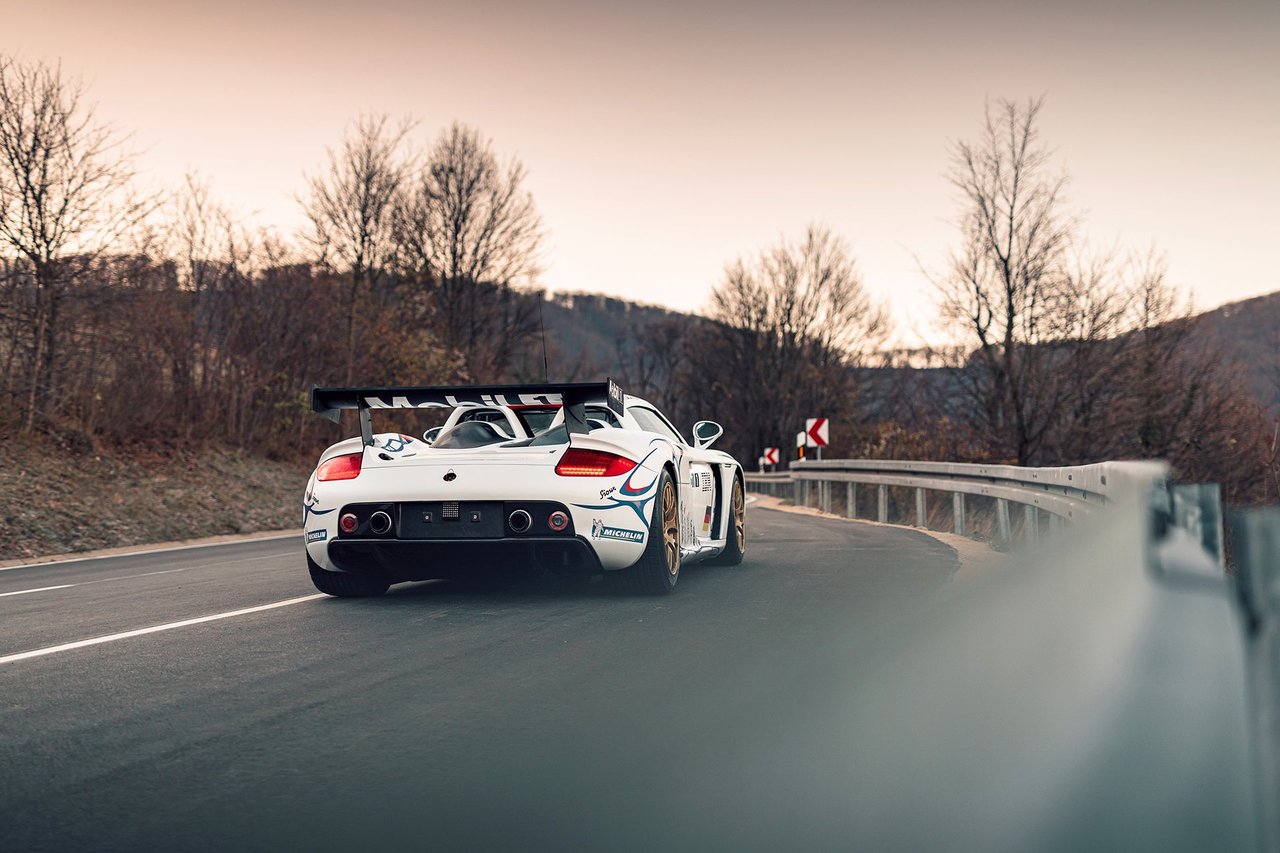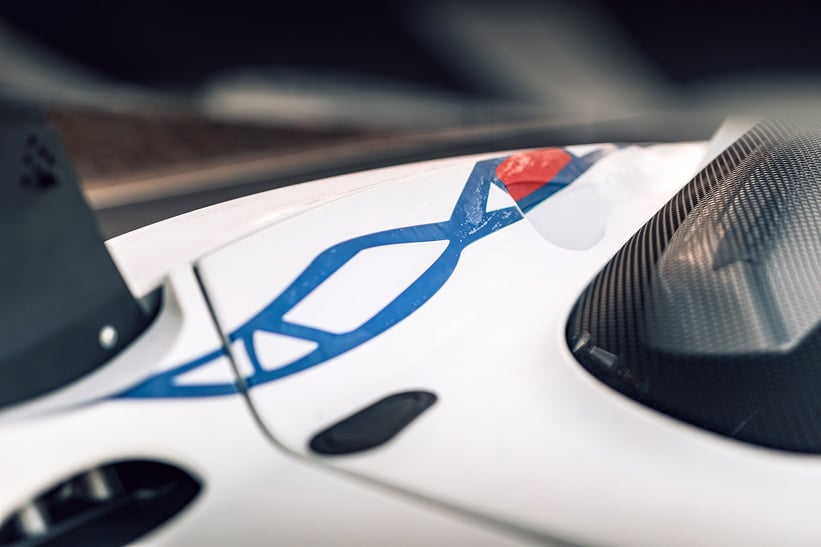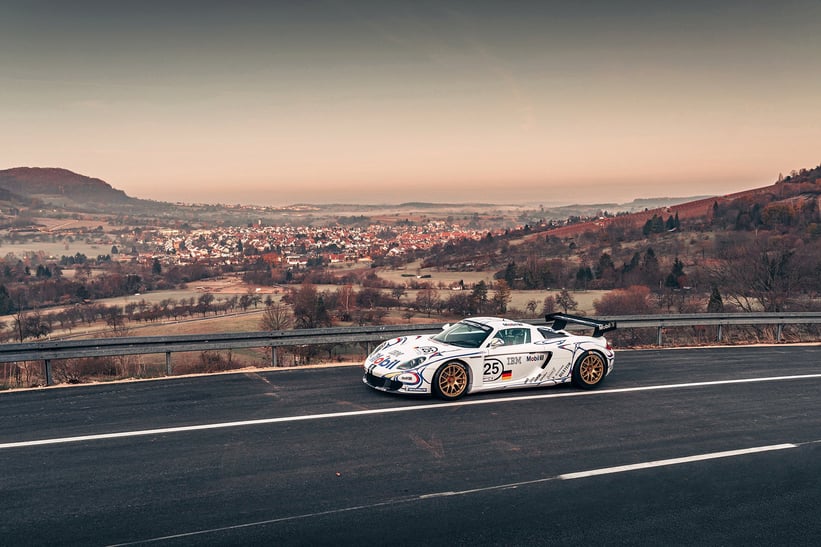 If you have the cash, an urge to own a trackday car that'll certainly stand out from the crowd and – most importantly – the ability to drive it, then Mechatronik will sell you its Carrera GT-R for what strikes us as a very reasonable €849,000. You won't, of course, be allowed to race it for real (even if you could find a series that'd allow it, Porsche itself probably won't let you) – but you will have a truly unique and remarkable car that's on the button and ready to run.
Photos by Keno Zache © 2021