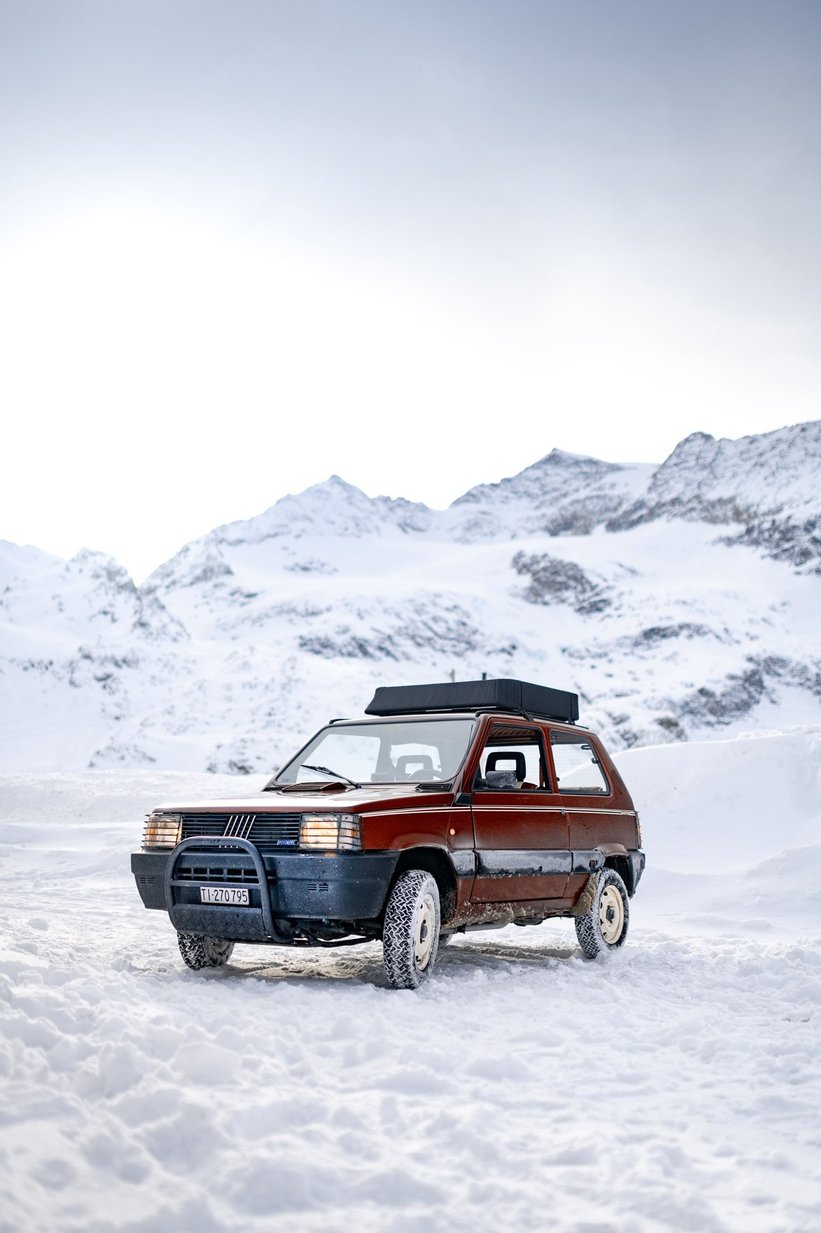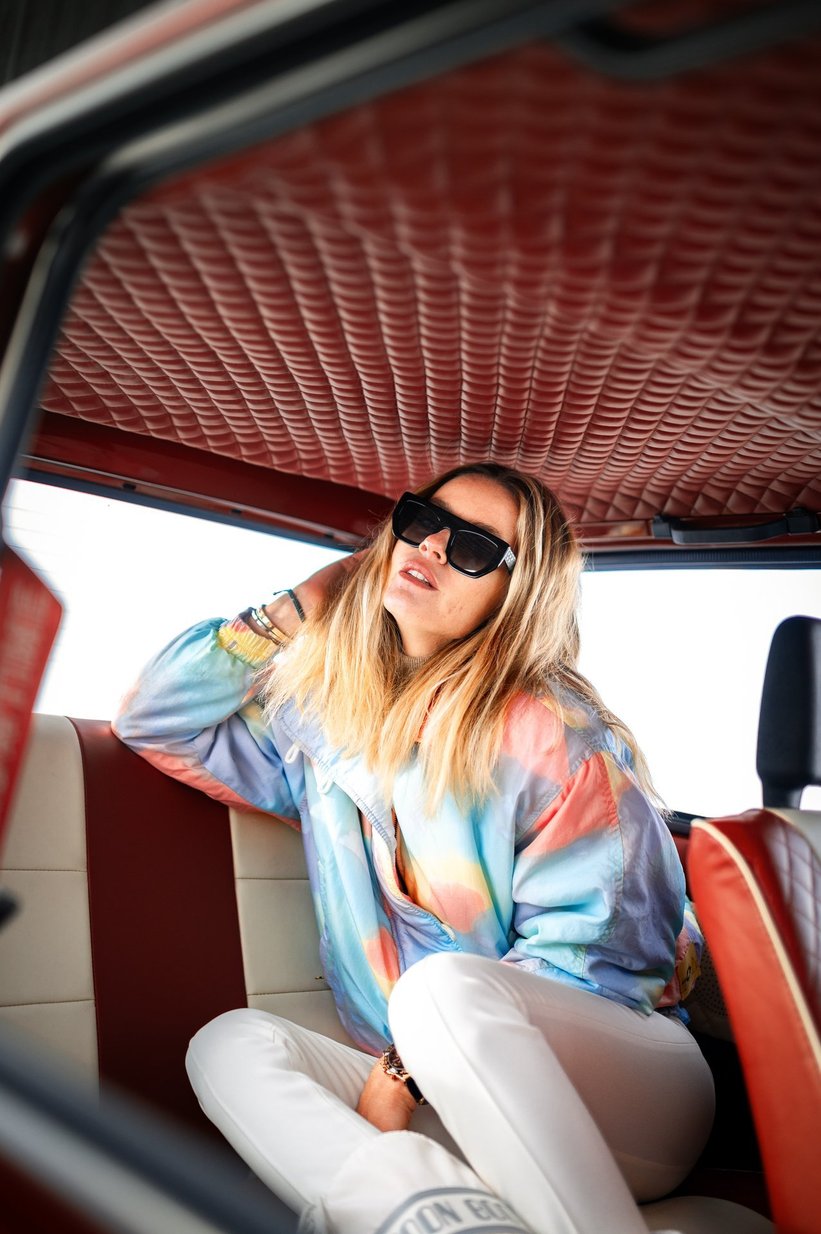 It's a cold and sunny winter day in St Moritz, the year is 1988 – and you are having the time of your life. While your father has put on his knickerbockers this morning and is now speeding down the ice canal with Gunter, Gianni and the other fellow riders at the Cresta Run – where women cease from troubling and the wicked are at rest – you have chosen a more contemporary approach to winter sports. Last night, after convincing Dante – the infamous gatekeeper at the King's Club, the town's hottest nightlife venue in the basement of the Palace Hotel – to let you in, you have stunned the it crowd with your impeccable dance moves that you had perfected last year while skipping classes at your Old English Boarding School. And while your memory has not safely recorded all the details, you remember conquering the dancefloor together with an unknown beauty that suddenly vanished in a cloud of disco fog.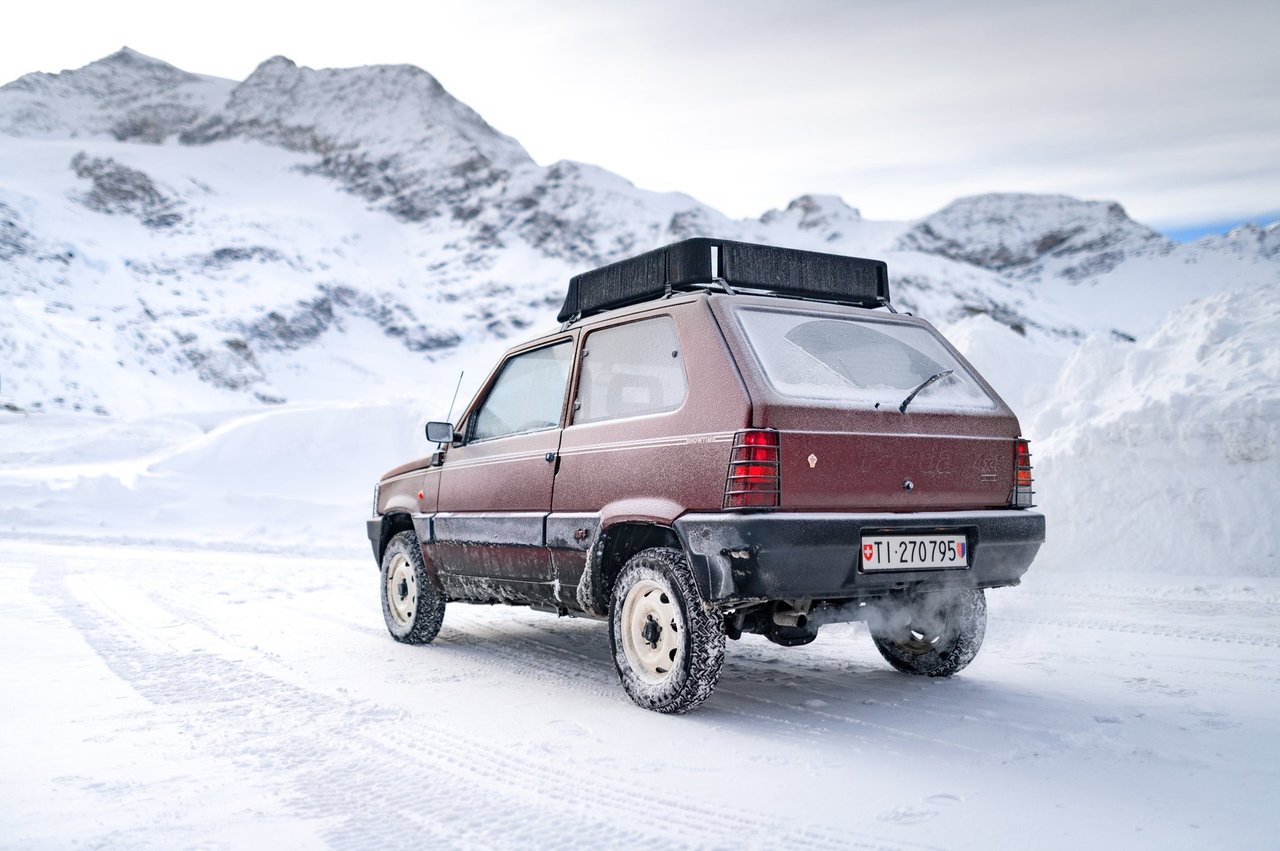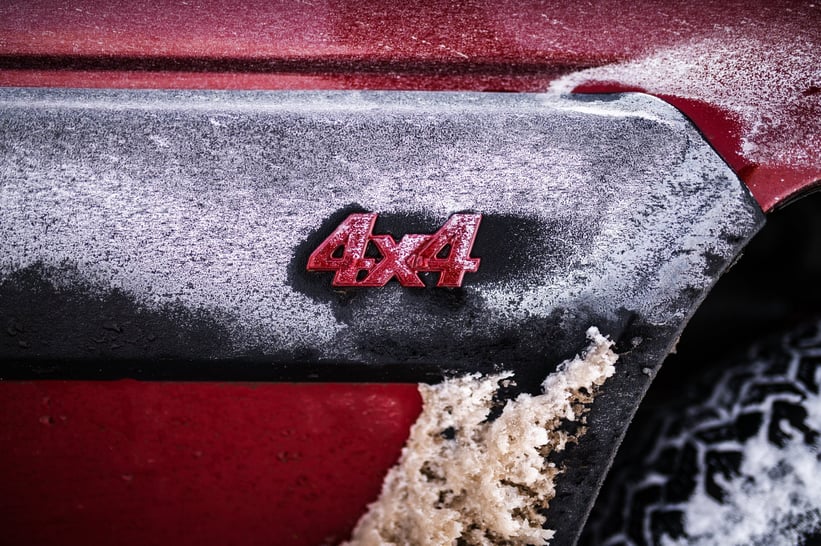 This morning, while emptying the pockets of your green Newman velvet jeans, you found a matchbook with her phone number on it. And while you are blinking through your Ray Bans, trying to adapt your vampire eyes to the Alpine sun, you can already hear her motoring up the snow-covered Via Suvretta, pumping the Pet Shop Boys' latest single on the cassette stereo of her Fiat Panda 4x4 Sisley Edition. Drifting into your driveway, she winds down her window, grants you a pearl-white smile and you jump aboard for a joyride. Scrutinizing her casually from the corner of your eye, you cannot help but admit that she is looking bodacious in her Bogner skiing jumpsuit. Turning up the volume until the windows vibrate with the bassline, you whiz up the hill for some fun in the snow.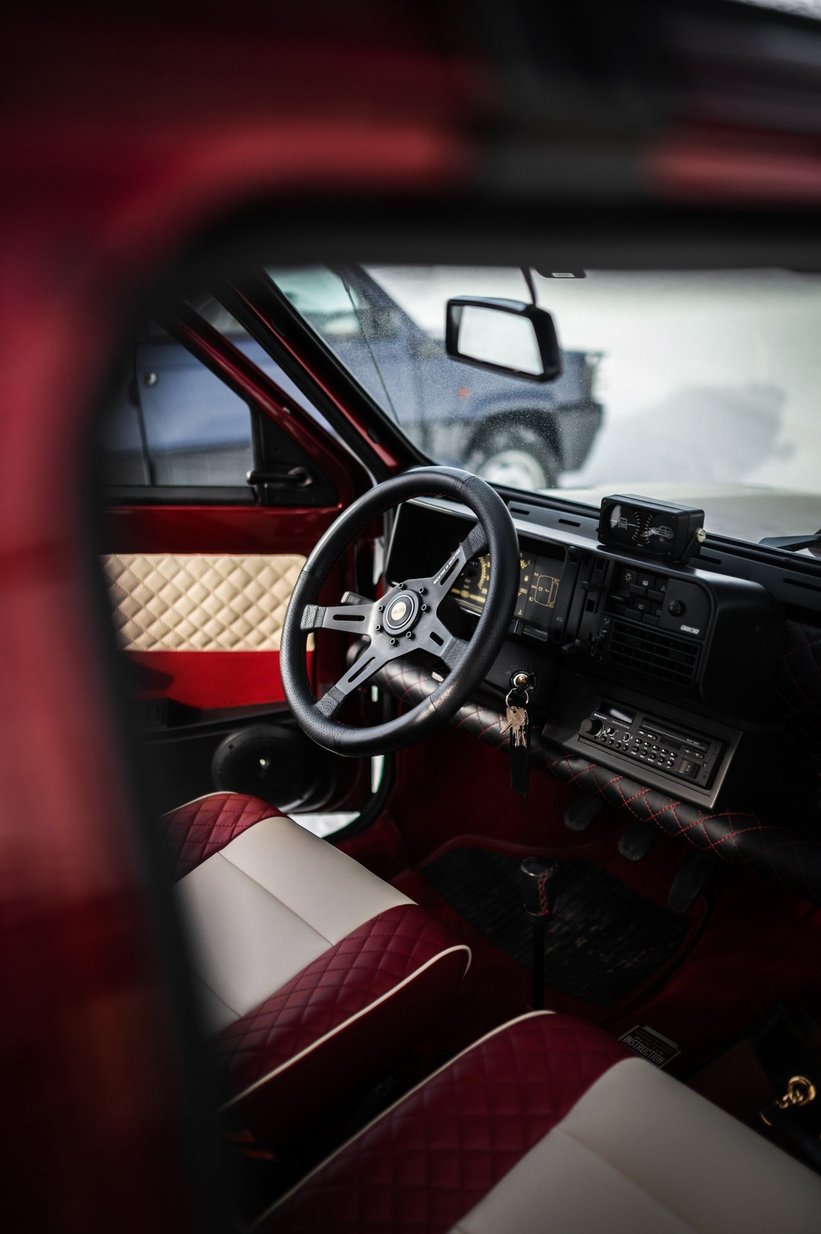 Leap forward to 2021 on a cold and sunny winter day in St Moritz. The styles and sounds of the 1980s have faded and the dancefloor of the Palace Hotel is deserted due to the Pandemic – but snowtime can still be showtime if you have the right winter car at your disposal. And still, – or we shall rather say again – a Fiat Panda 4x4 is the coolest car for roaming the snow-covered roads of the Engadine valley. Lightweight, with the go-kart like handling and the compact dimensions you can only truly appreciate on a narrow and snow-covered alpine road, the Giugiaro-designed all-wheel wonder is considerably more fun to drive than most of the contemporary two-ton, 600 horsepower 4x4 grand tourers that jam the passes towards St Moritz. Put a Sisley logo on it, and you will have to battle your way through blue-chip car collectors outbidding each other everytime you leave your chalet door. At the same time, the Fiat Panda cult has reached a next level: Over the last two years, there has been an explosion of custom Pandas. Garage Italia, for example, has amplified the movement with their all-electric restomods while Larusmiani unveiled a car with a tailored interior at the first Classic Driver Panda Meet in St. Moritz.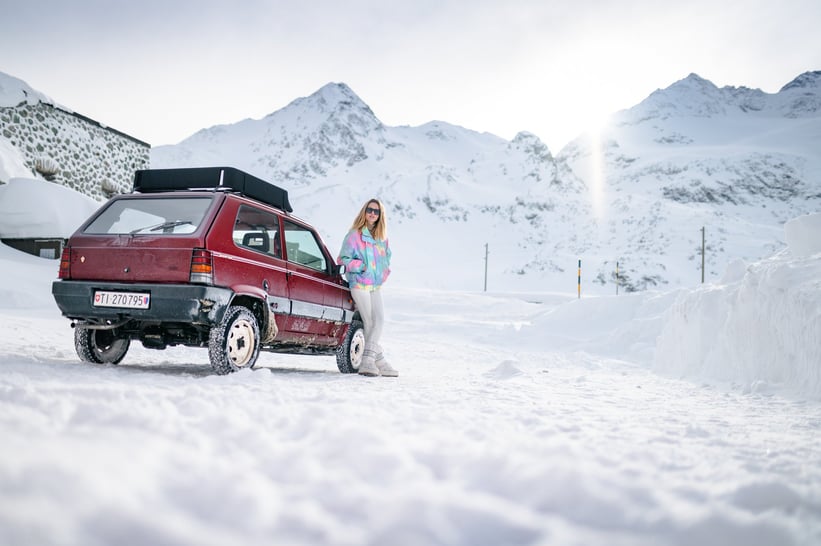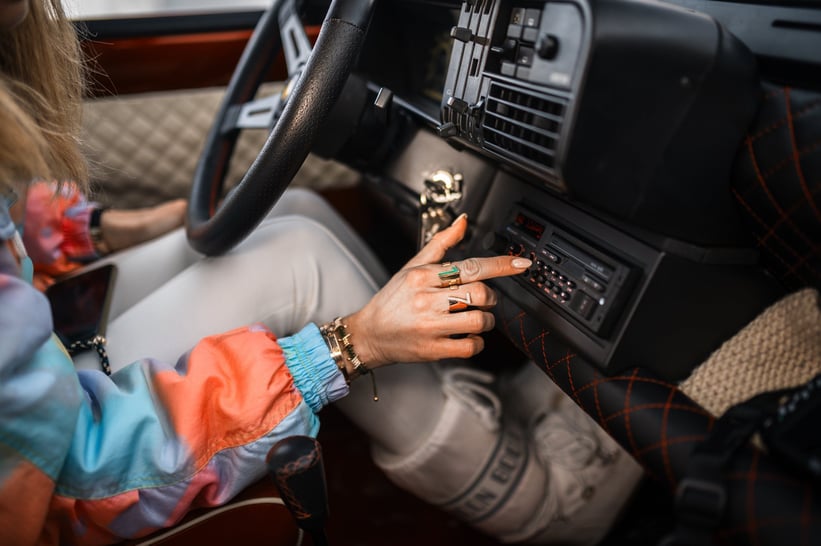 Naturally, our friends from Kessel did not want to miss out either, creating the Fiat Panda 4x4 Showtime. Developed by the influential Lugano-based Ferrari dealership, racing stable and high-end restoration specialist, the Fiat Panda 4x4 Showtime is based on an actual Sisley Edition Panda and highly customized – although you only realize most changes at second glance. The car's burgundy red paint is in fact not an official late-1980s Fiat colour, but a Bentley shade called 'Cricketball'. Inside, the modest textile and plastic cockpit has been replaced by a lavish two-tone burgundy and cream leather interior with contrast stitching that makes most Rolls-Royce parked in front of the Badrutt's Palace pale in comparison. Even the headliner has been covered in leather and the seatbelts proudly carry the car's 'Showtime' signature – a reference to company director Ronnie Kessel's preferred exclamation of satisfaction when something is working out just as planned. Knowing Ronnie's work ethics and taste for perfectionism, we expect his workshop team to hear it a lot!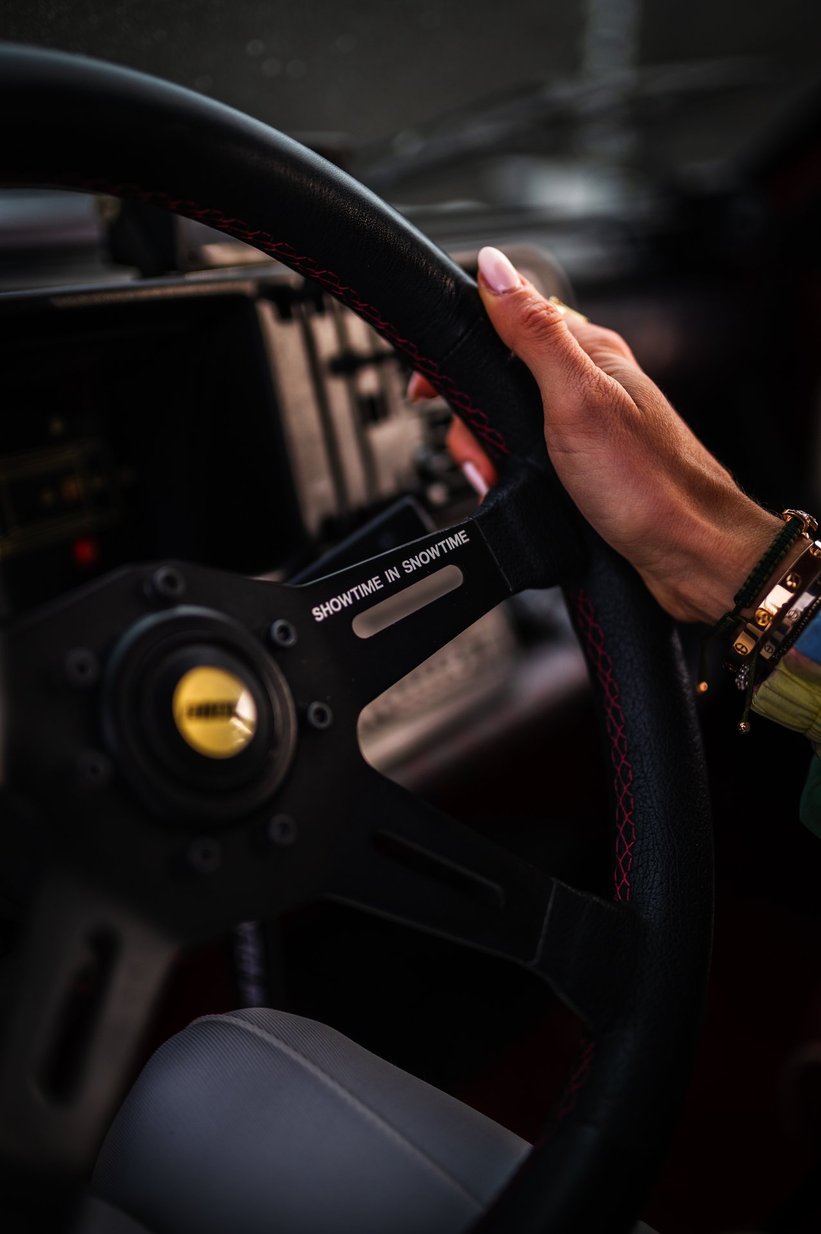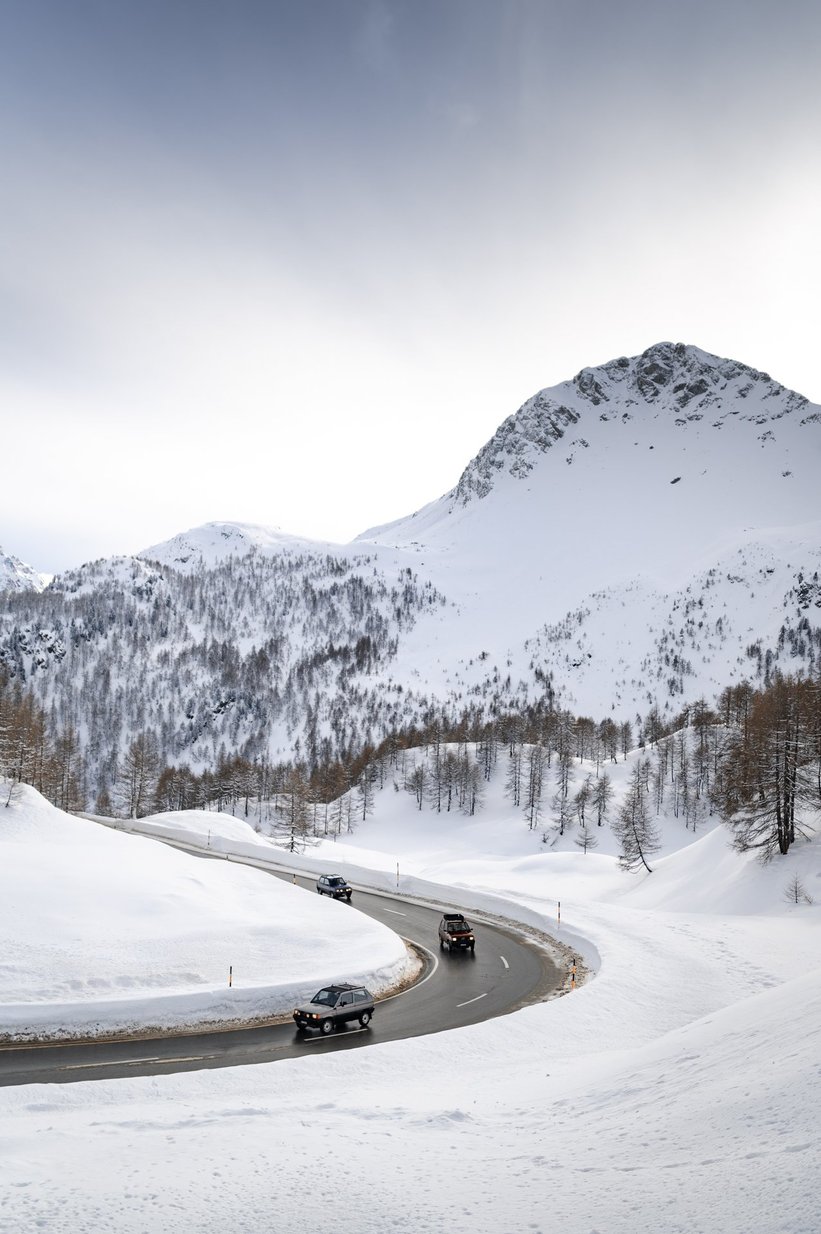 "We always aim for the best possible result", says Ronnie. "No matter if it is a Ferrari that we are restoring – or a Fiat Panda!" Matching Kessel's approach, the Showtime Panda has not just been granted a cosmetical treatment. In fact, the car has been taken apart and reassembled, using the original parts, reinforcing the chassis and making all kinds of small improvements. Open the hood, and you will find the original one-litre engine that has not been tuned, but optimized along the way. The only nod to the other, slightly more powerful sports cars that usually populate the Kessel workshops is the Panda's engine cover that has been painted bright red, Testarossa-style. What Kessel's Panda lacks in sheer force, it makes up for in bass boost: Equipped with a retrofit stereo system with massive subwoofers and mated to a Bluetooth radio, it really lives up to its Showtime name.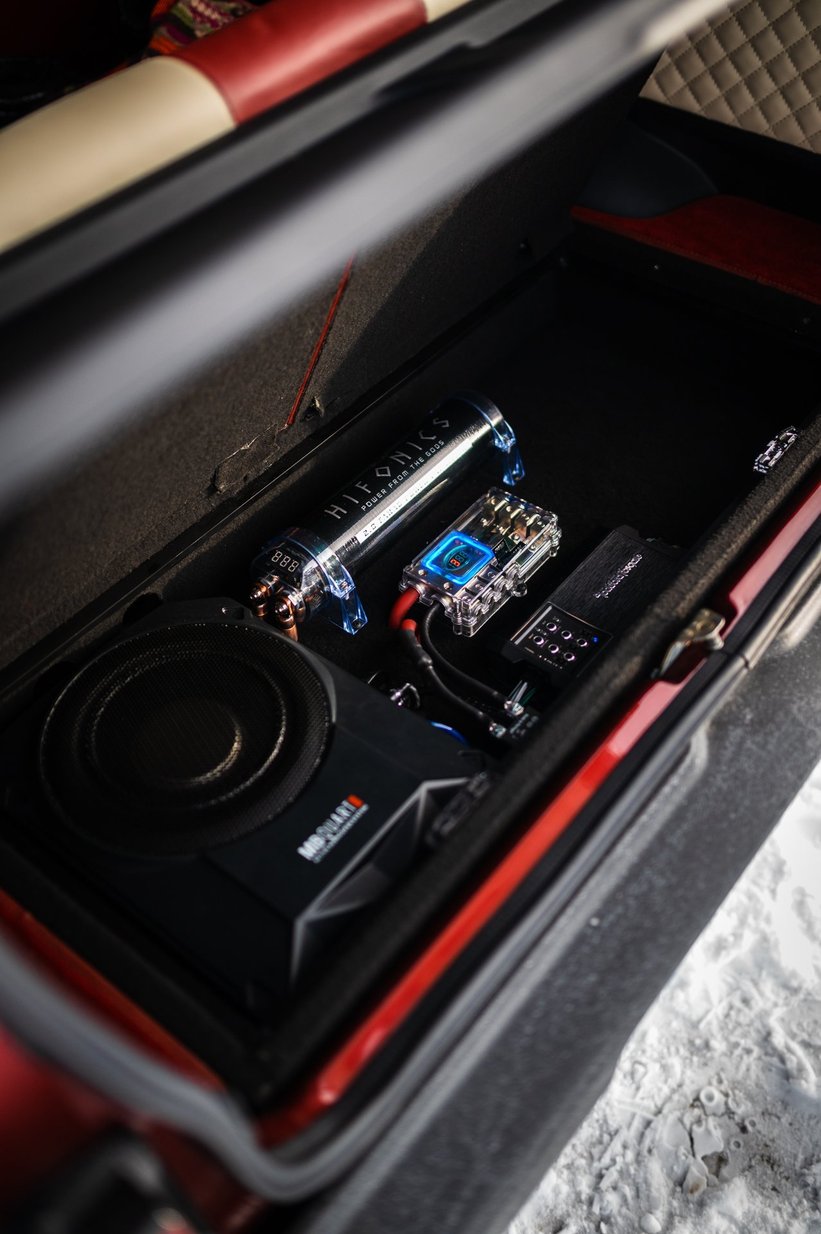 Picking us up in St Moritz for a ride in the Showtime Panda today is Swiss recording artist Honor, sporting a retro-inspired camouflage skiing ensemble with matching signature Moonboots. For a moment, we are seriously considering the possibility that we have stumbled through a blackhole in the space-time-continuum to St Moritz in 1988 – but then our driver grabs her smartphone and skips to the next dance track on Spotify, boosting us back into reality with a well-targeted baseline slap in the neck.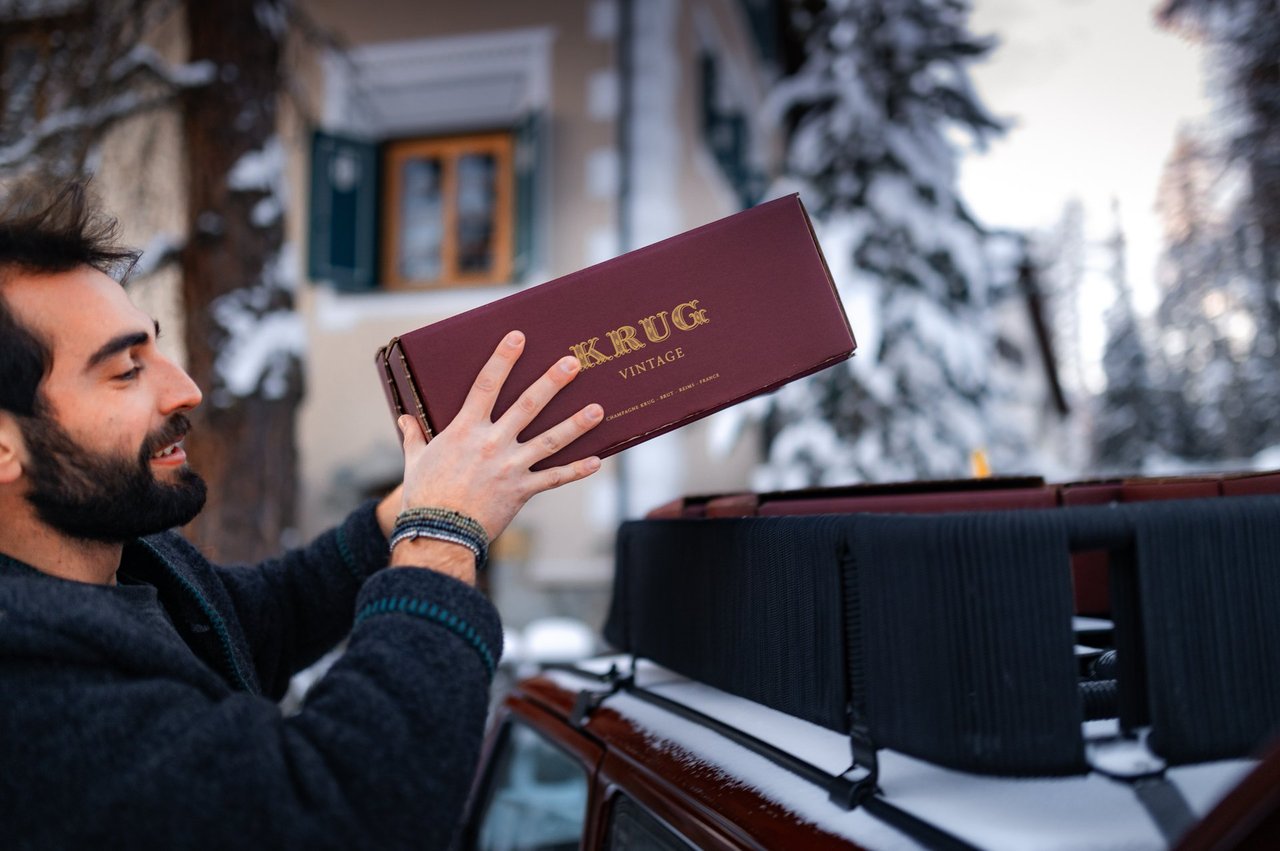 And just as we are wondering what the Panda's roof rack is for, we come to a halt in front of the Pavarotti wine bar where Bryan Mainente – who's turquoise Panda is a well-known sight in St Moritz – is waiting for us with some matching colour cases of Krug Vintage, asking us to assist in an emergency champagne delivery to a secretive customer somewhere in the mountains above St Moritz.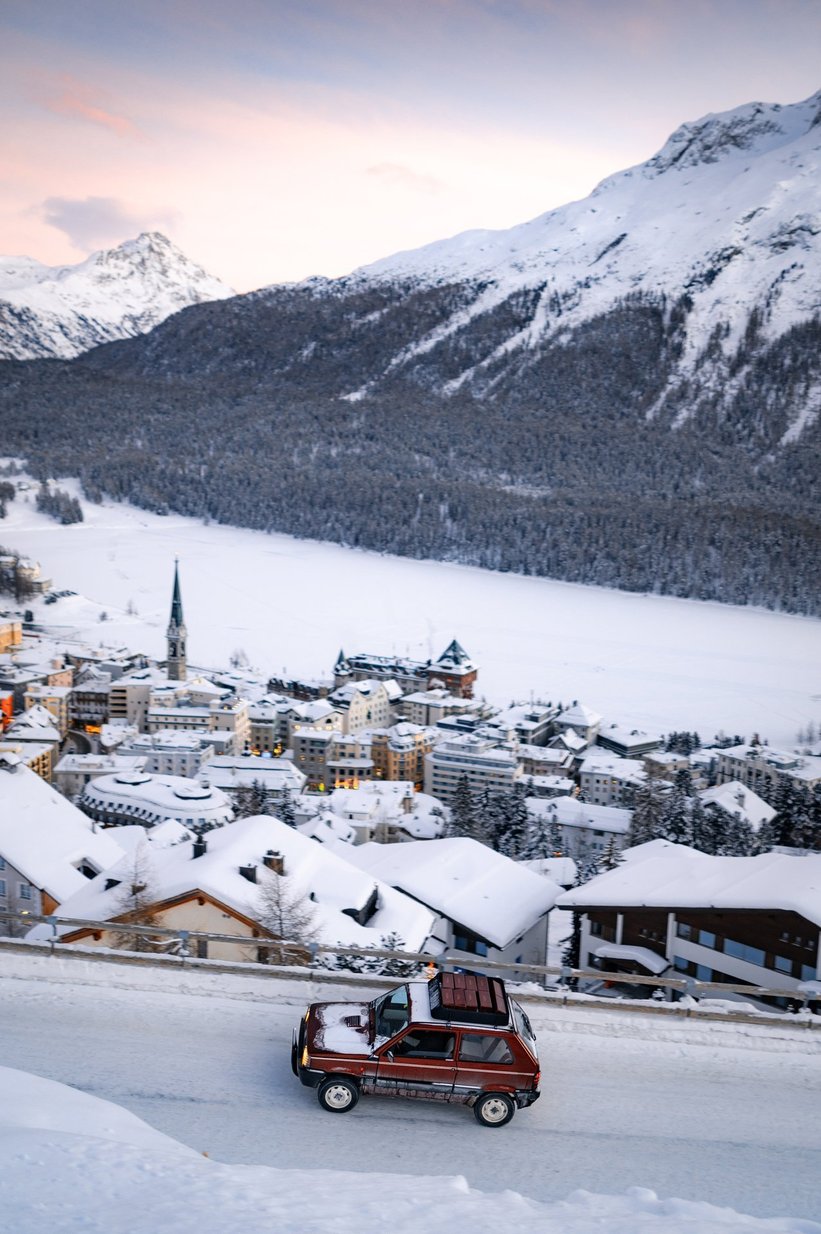 And while we embark on this ultimate endurance test for the Showtime Panda's suspension system – is there a more fragile freight than four dozen bottles of Krug ready to explode above your head – and speed up Bernina Pass, we are joined by two other Fiat Panda 4x4s tailing us into thin air. After all, Pandas are social animals. And while our little Panda caravan is browsing the glacier landscape in search of the mysterious champagne afficionado's hideaway, we are gently reminded of our first Classic Driver Panda 4x4 Meet in St Moritz in December 2019. Wouldn't it be great to abort our mission and call our fellow Panda worshippers from all across Europe for a champagne-infused summit meeting on top of the world?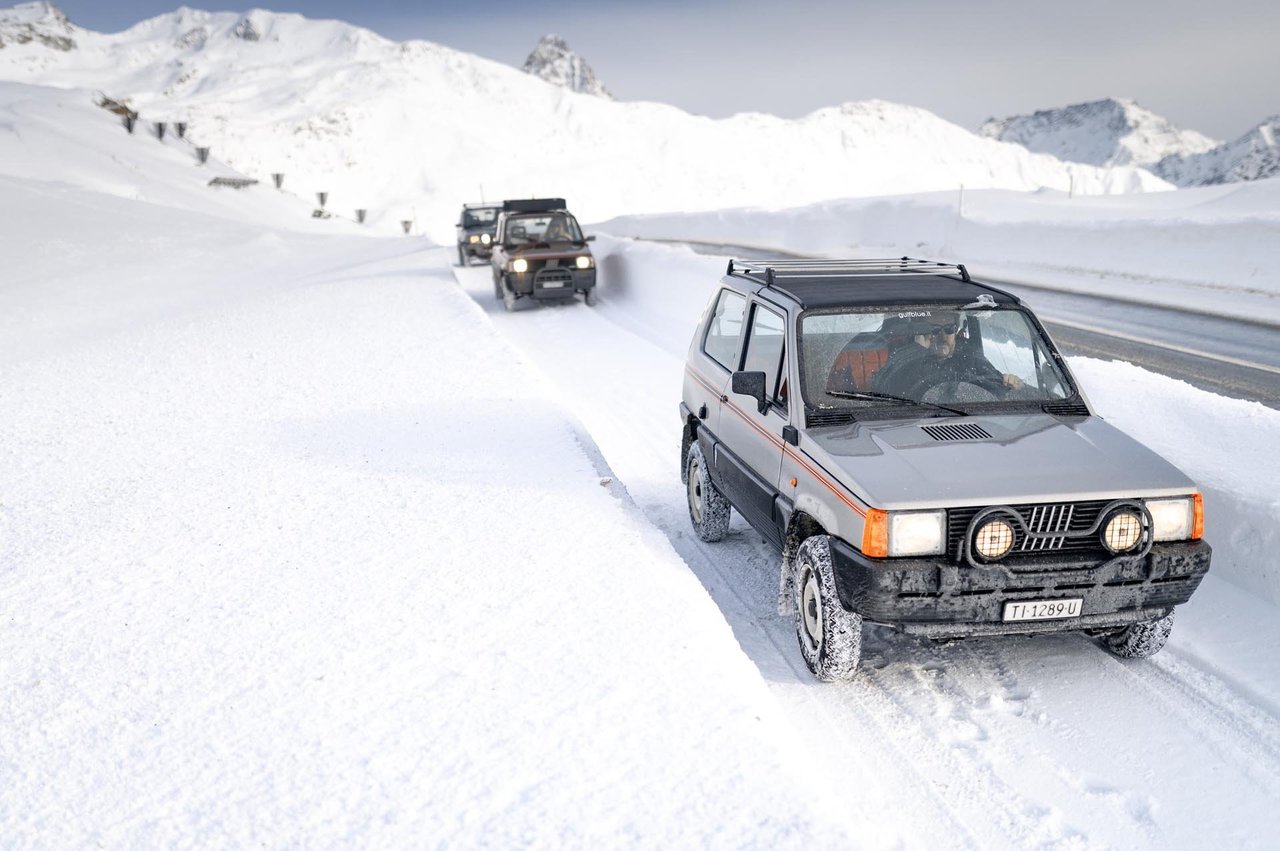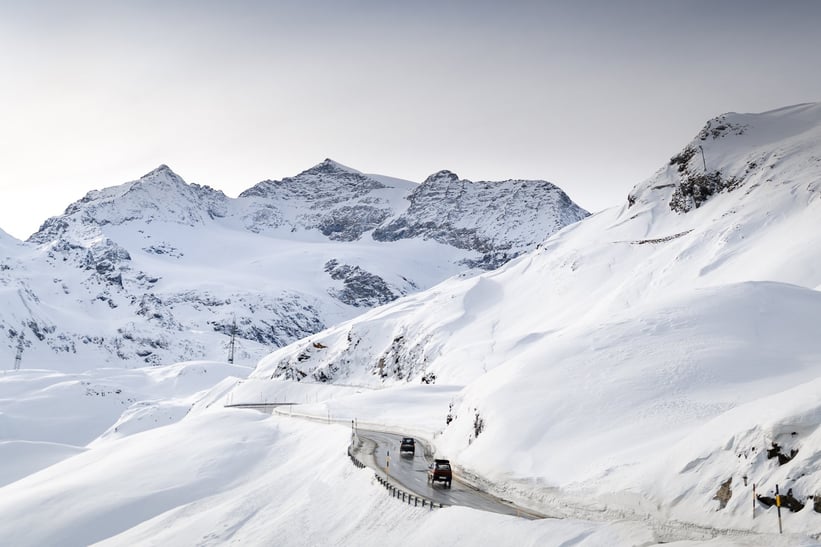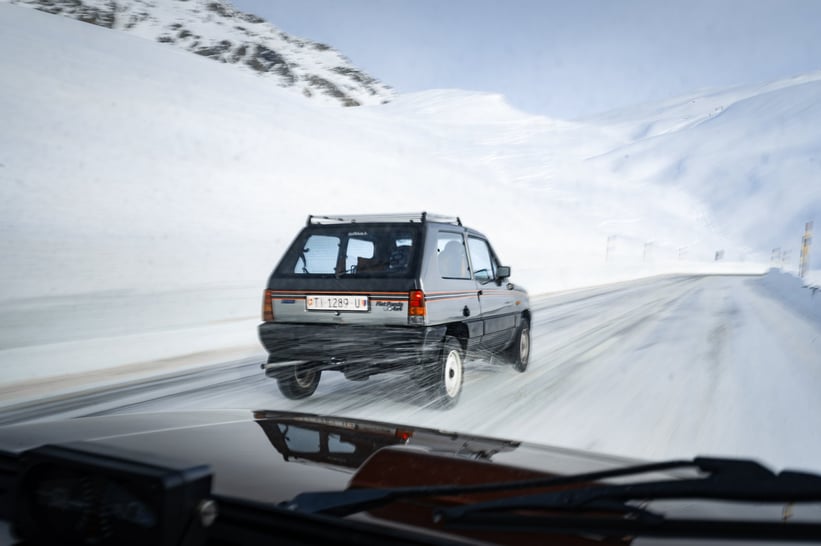 Unfortunately, Panda gatherings and pandemias don't mix well. But while the current restrictions won't allow a second edition just now, we are confident that it will soon be showtime again for all the Panda owners in the Swiss Alps and beyond. We will keep you posted!
Photography by Andrea Klainguti for Classic Driver © 2021